Planning a ski trip to Colorado has never been easier. Skiing is a high-budget sport, and many Colorado ski resorts charge hundreds of dollars per day just for lift tickets alone. Luckily, there are many budget-friendly Colorado ski slopes that may surprise you. Skip the big crowds and long lines and head for these lesser-known world-class destinations.
Below, we've shared some of Colorado's best small ski resorts–perfect for families, beginners, and even avid professionals. These resorts are still packed with fun and those ideal Colorado ski experiences all the locals rave about and visitors crave.
For skiers and snowboarders alike, check out 11 of the best small ski resorts in Colorado below. Whether you're looking to make a day trip out from Denver or want to head farther up into the Rocky Mountains, adventure awaits you on the slopes.
6 of the Best Small Ski Resorts in Colorado Near Denver
When booking a ski vacation in Colorado, it's important to a lot of folks that their destination is in a convenient location that's easy to access. The following ski resorts are less than two hours from Denver International Airport. They're close enough to make it a memorable Colorado vacation without spending too much time getting there.
Additionally, When it comes to booking your next vacation, you have many options. You can choose from the six resorts with different vibes and styles. You can also choose from a couple of more remote resorts if you're looking for a more laid-back experience.

Eldora Mountain Resort – Nederland, Colorado
Cooper – Leadville, Colorado
Arapahoe Basin – Dillon, Colorado
Granby Ranch – Granby, Colorado
Loveland Ski Area – Loveland, Colorado
Echo Mountain – Idaho Springs, Colorado
Eldora Mountain Resort is located only a few minutes from Boulder. It's a place for all levels to go and have fun from both a physical and mental perspective. Located 20 miles from Boulder and just one and a half hours from the Denver International Airport, Eldora is proudly the only ski resort in Colorado that is served by the Denver public transportation.
Parking is also free, and the resort will be open for its 2022 season soon. Eldora provides a friendly alternative to destinations off of I-70 and makes getting there by public transport possible.
Eldora has nine ski lifts with over 680 acres of terrain! Along with the Woodward Mountain Park zone. Kids can work on their snow skills in an adventure terrain park here.
Once you've worked up an appetite after a day on the slopes, be sure to check out their six restaurants and bars featuring a variety of foods and drinks.
Cooper  – Leadville, Colorado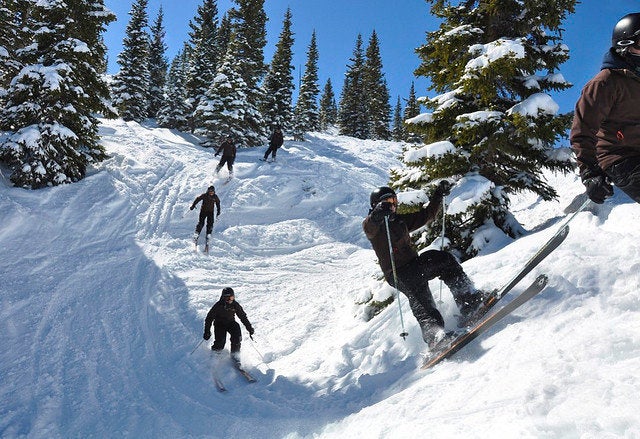 Cooper Mountain might be the best choice for those looking for a Colorado ski experience that feels authentic. They have 38 trails and lifts, so you can enjoy skiing in whatever terrain fits your skill level.
Because lots of terrain levels are available, it has a particularly family-friendly environment. There are many beginner-level runs and plenty of safety features for kids.
Cooper offers easy access to skiing and is 32 miles away from the famous Copper Mountain. Perfect for a visit anytime you like! They have a ski tour with their Chicago Ridge Snowcat that is open again in the 2022 season, so watch out for that.
Ridgeview Cafe is a great place to hold meetings with family members at the end of the day when you're done skiing. The yurt is situated near the main ski lift. Here at Cooper, you can eat in the restaurant or head to the other two great options nearby.
In Leadville, there are several restaurants to satisfy folks of all dietary needs and preferences. If you're staying nearby, you might also look into exploring some of the local historic sites located right here in the old mining town.
Arapahoe Basin is situated two hours drive from Denver International Airport and is well known for its large ski season, among other things. It's considered one of Colorado's best resorts for families looking to get out of the city while skiing or snowboarding.
A-Basin is already open this 2022 season! More often than not, the 13,000 ft elevation is too high to be available for skiing and snowboarding until November. However, it is perfect for the whole family.
Nestled on the Continental Divide, this mountain offers beginner, intermediate runs, and steeper terrain for more experienced skiers. At the start of winter, no beginner ski loops are currently open, so check out their webpage before your visit.
This venue is popular, so it's recommended that you plan your visit during weekday afternoons or weekends during the afternoon and before sunset. This way, you can avoid getting queued while waiting to enter.
The 6th Alley Bar and Grill, and Black Mountain Lodge are located in the base area. They also have a restaurant in the middle of the mountain where you can grab a bite while coming down the slopes. Full-season passes sell out fast here.
A-Basin is one of the older and top-rated ski resorts in Colorado. It provides some of the best powder skiing due to its high altitude and steep terrain. Skiers and snowboarders who want an intense challenge will enjoy A-Basin, with its old-school facilities.
Families may be discouraged by the lack of amenities available if they're looking for activities with children. However, that doesn't mean you should stay away entirely. You'll find that there are still some winners in this area.
Granby Ranch is open for the 2022 winter season. With one main base lodge housing the rental shop, ski and ride school, restaurants and shopping, this is an excellent place for beginners. The resort features two mountains with 41 trails ranging from green to black diamond which all converge back at the base lodge.
Bluebird Bistro, the on-site restaurant, is award-winning. Executive Chef Liana Aghajanian was named Food and Beverage Professional of the Year by Colorado Ski Country USA in 2021. When you dine at Bluebird, it's easy to see why. The menu features modern new American cuisine and uses fresh local ingredients and organic meats sourced from nearby ranches.
Your family will enjoy skiing on some of the most family-friendly slopes in Colorado at Granby Ranch, or relax watching the kids go down the bunny slope while soaking up some winter sun on the multi-story patio. Granby Ranch also offers guided hikes, mountain-top yoga classes, snow-shoeing, and night-skiing.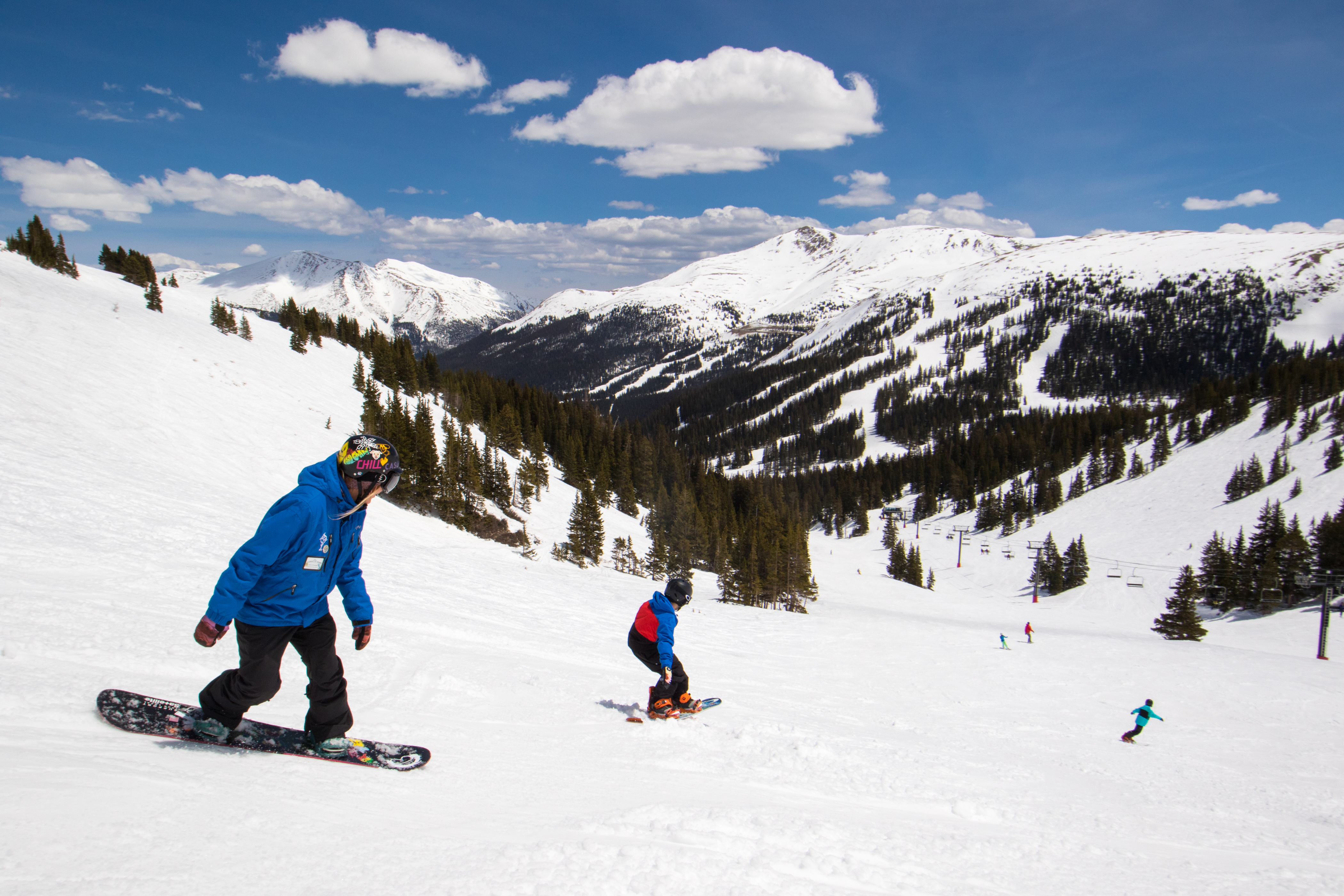 Loveland Ski Area is a family-owned ski resort about 50 miles west of Denver. It has excellent beginner trails on Valley (Loveland Valley) and more advanced trails on Gore Mountain. It also has a tubing park and snowshoeing opportunities.
The Loveland Basin is east of the Continental Divide and offers various terrain. Smooth groomers, mellow cruisers, moguls, and glades can all be found here, as well as deep powder.
In addition, there is something for everyone. Your family can choose from the ski and snowboard lessons, free snowcat skiing that's closed for this season, as well as a terrain park.
Loveland's snowfall makes it an excellent spot for skiing and powder. Plus, you'll never have to deal with crowds!
Perhaps the most significant benefit of Loveland is that it's the first ski area on the I-70 corridor. So you'll avoid the traffic and hassle you would have to deal with if you went out of your way to go through the Eisenhower tunnel. While there is no lodging and few on-mountain amenities, there is a cozy, more intimate feel compared to other resorts.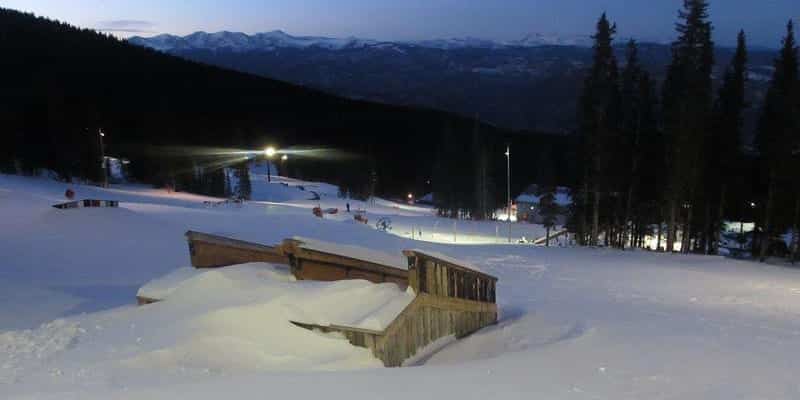 Echo Mountain, one of the closest ski resorts to downtown Denver and Colorado, is 50 miles away from the city. Despite being cheaper than most other ski resorts in Colorado, its quality is among the best.
The area is excellent for families who are new to skiing. There are a lot of fun and easy runs, so you can enjoy the slopes with your family while bonding over some laughs.
Night skiing is a relatively new activity that is perfect for nightlife enthusiasts. In addition, tickets, lifts, and rental equipment are very affordable. So if you're looking for new winter activities for teenagers, this might be it.
Be sure to visit this ski resort but be mindful that the chairlift operates slowly because there is only one. You might find that snow tubing would be a more enjoyable experience considering fewer people in line.
There are usually no rooms available, but there is something for you as an inbound visitor. It might be worth getting an annual pass or day pass if you want to take advantage of the food and drink options.
5 of the Best Small Ski Resorts in Colorado Outside of the Denver Area
People looking to vacation outside of Denver can look for Colorado ski resorts that are affordable and near a natural location. Five mountains provide a remote location: one is three hours away, two are about two hours away, one is three and a half hours away, and the last one is four and a half hours away from Colorado.
Sunlight Mountain Resort – Glenwood Springs, Colorado
Powderhorn Mountain Resort – Mesa, Colorado
Hesperus – Durango, Colorado
Monarch Mountain – Salida, Colorado
Kendall Mountain – Silverton, Colorado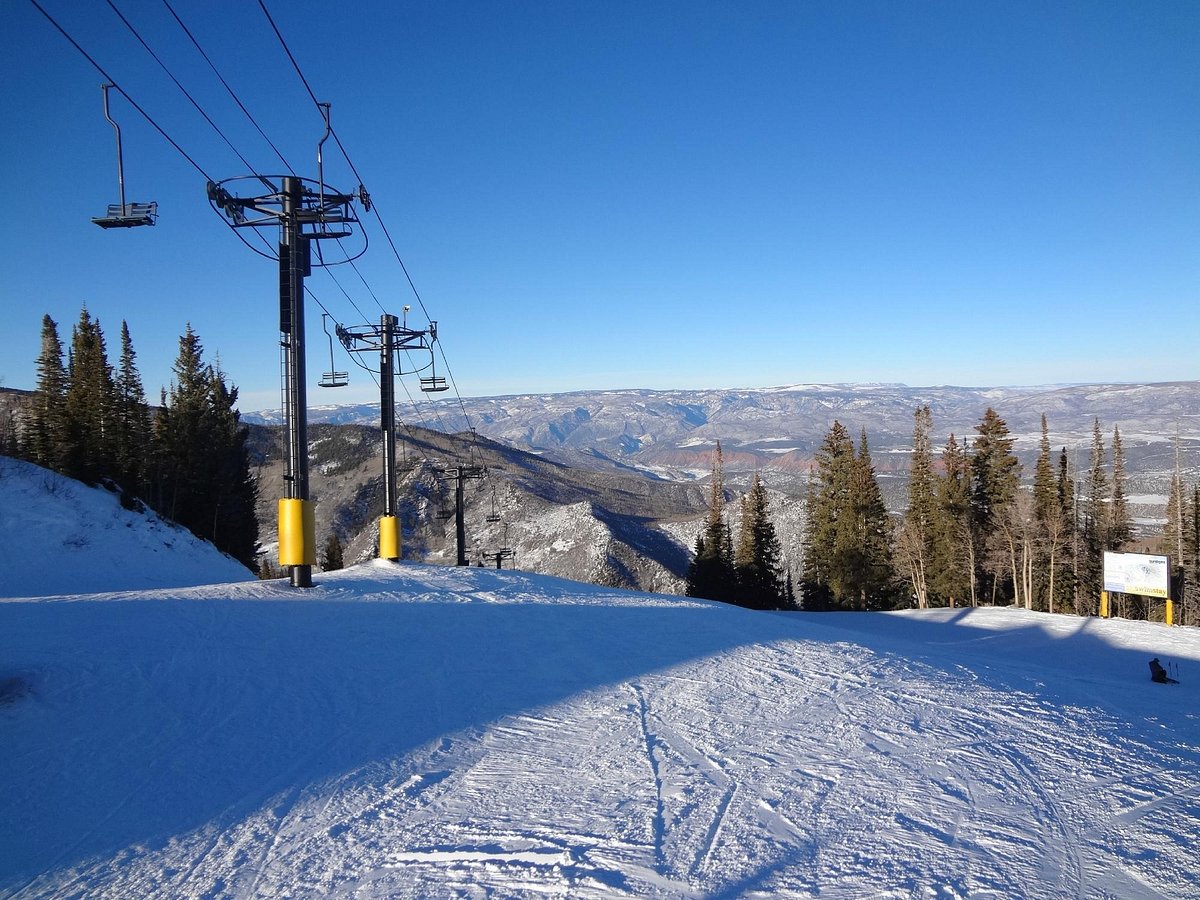 If you are looking to ski, swim, and lounge around in style after a long day, then Sunlight Mountain Resort is the perfect place for you. It's located nearby Glenwood Springs and provides access to the magical hot springs that are perfect after a long and fun day hitting the slopes. There's no better spot to do it all.
The lodge is easy to retreat to, with 67 trails until you arrive. It's an excellent, low-key location for traveling with the family.
Glenwood Springs is a popular ski destination and has daily lift tickets at competitive rates. With plenty of opportunities for variety, you and your family will enjoy all the activities that Glenwood Springs offers. The hotels are also close, and many have their pools and hot springs.
A place to stay has to be close to the ski pistes, so you don't waste time traveling. Brettelberg is located on the slopes and caters to people who want to do a snowmobile tour with their children. For those who want more adventure, there are snowmobile family tours.
Regardless of what your itinerary consists of, you'll love experiencing one of Colorado's best children-friendly ski resorts. Then, once you've had enough skiing, make sure to get some much-needed relaxation at the hot springs.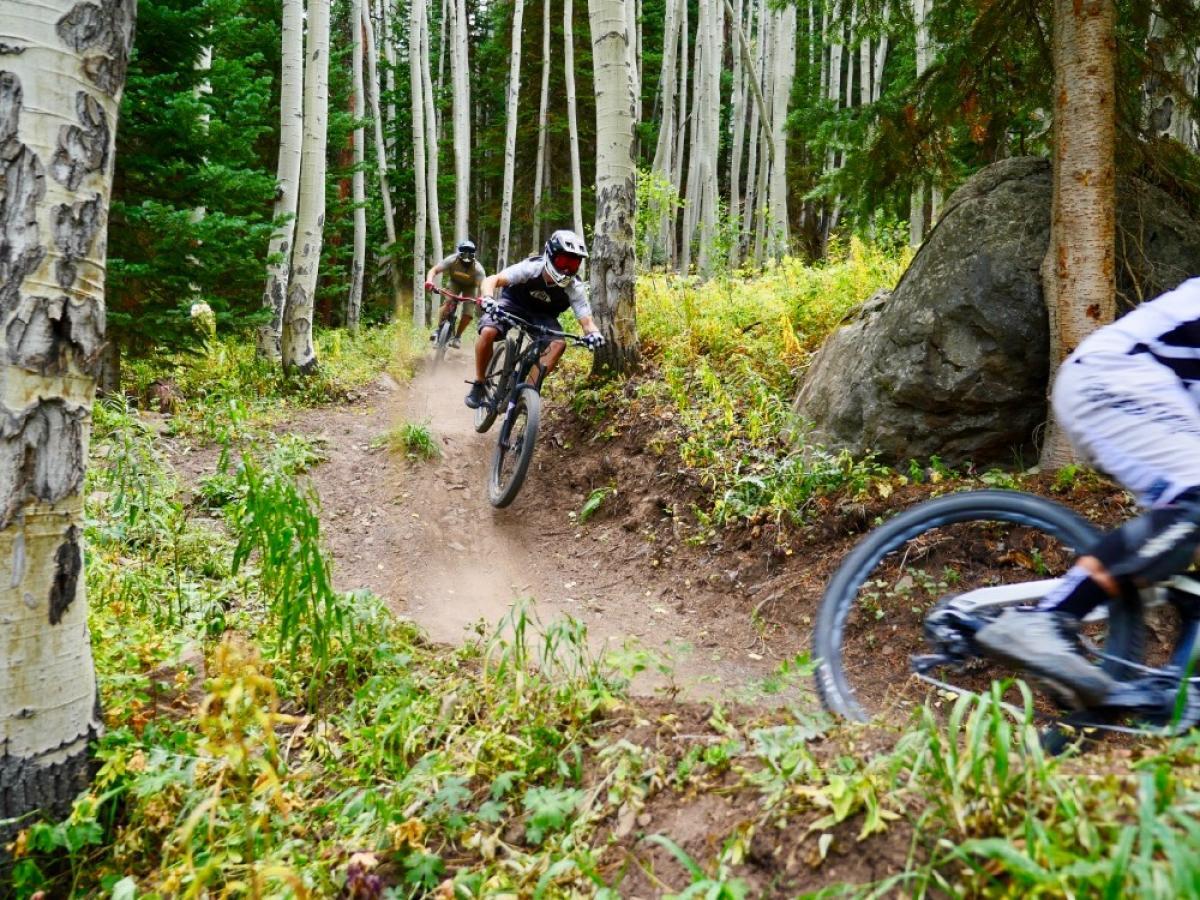 There are several ski resorts in Colorado, but Powderhorn Mountain Resort is the farthest one on that list.
Visiting Powderhorn from Denver is easy to do. There are a few lodging options, and staying at the ski lodge at the mountain base can be a memorable experience. The modern ski lodge offers exceptional amenities and services that cater to people who want to explore all that Powderhorn Mountain offers.
Give your hungry family a break by having delicious food delivered after a long day of skiing. In addition, their competitive prices will make your family's mountain adventure enjoyable knowing you're saving money for more adventures to come.
Hesperus – Durango, Colorado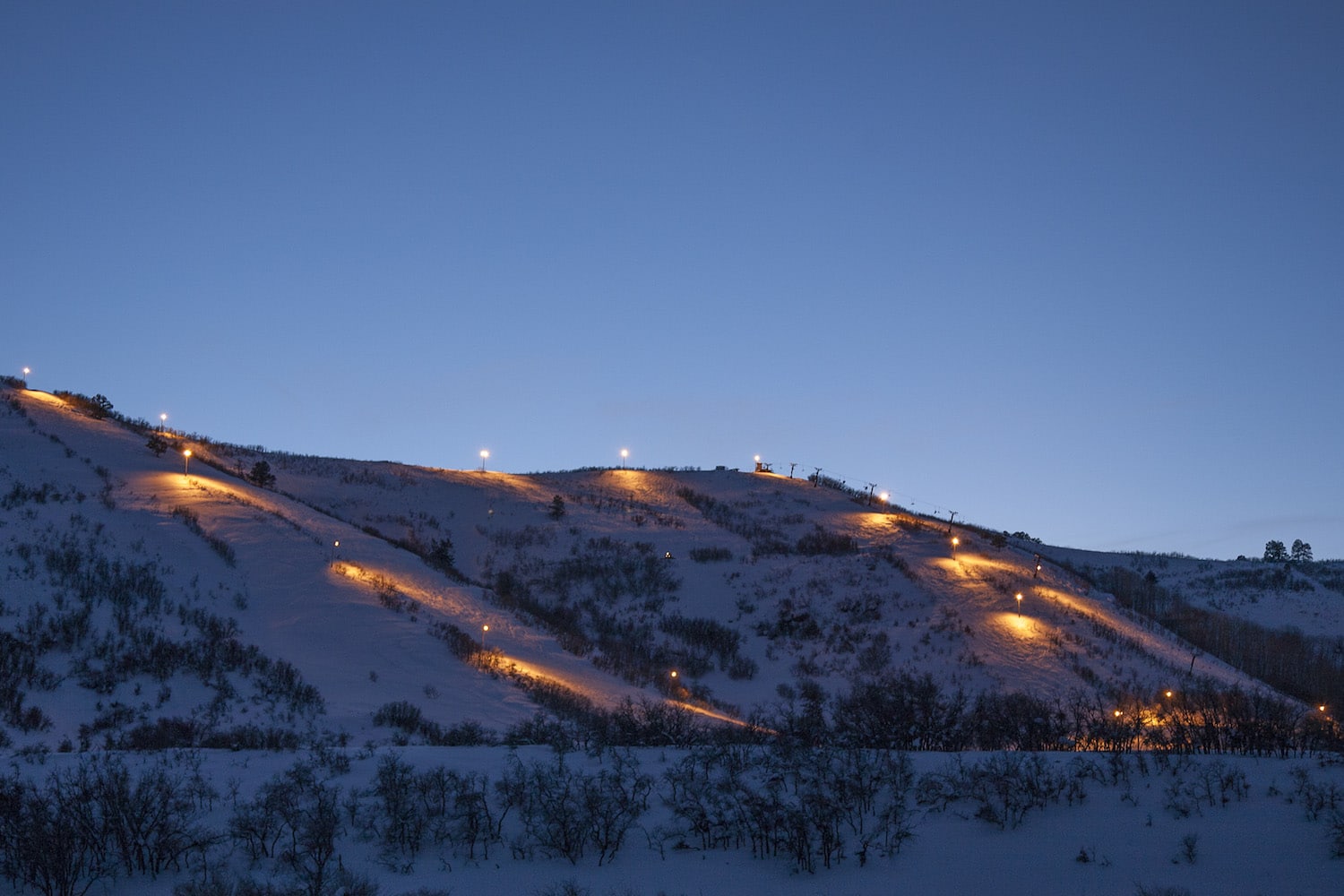 Hesperus is a small ski area in Durango that offers good family-friendly packages and many resources for kids to have fun on the slopes. Kids under ten get a free lift ticket during the season. Additionally, you can enjoy 26 trails, as well as night skiing, on these 74 runs. Also keep in mind that everyone over 75 skis for free.
Hesperus offers Colorado's largest night skiing area and is home to an onsite lodge, ski shop, and ski and ride school. Hesperus also has the only all-volunteer patrol team in all of Colorado.
While you're visiting Hesperus, if you're looking for other fun activities, you can check out the snow-tubing at Marmot Hill.
Monarch Mountain is a world-class ski resort in Salida, Colorado, roughly three hours away from Denver, and offers free parking right near the base area.
The resort also offers a single base area with various onsite amenities. Included are trails for hiking to the top of Monarch Mountain for views overlooking the valley, and plenty of beginner terrain that caters to all skill levels. There are also two terrain parks and two snow tubing lanes to enjoy.
Take the kids on a day trip to these family-friendly slopes. The terrain offers a perfect range of difficulties for beginners and advanced skiers.
Monarch Mountain is a reasonably priced option for families needing a ski getaway. On top of that, you should make time to visit their children's club. It's great entertainment for everyone.
Monarch has a handful of great places to stay if you want to be close to the ski area. You'll also have access to places such as Salida and Poncha Springs.
Found in Colorado's high country, Silverton is a small town. It's also within walking distance from the town center is Kendall Mountain, which you can enjoy on a scenic hike.
Kendall Mountain is one of Colorado's best small ski resorts, offering winter enthusiasts a plethora of great activities. In addition, this ski area includes very competitive prices so that your whole family can partake in winter fun for a longer trip than most other local ski areas offer.
Whether you're a pro or beginner, this resort has activities for you. It has six different main attractions to try out. You and your family may go tubing, skiing, snowshoeing, and more.
Kendall Mountain is a perfect option for new skiers and families that are bringing small kids. It's open just Fridays to Sundays, so it's a good weekend getaway for those looking to explore.
The Epic Pass is an excellent option for avid skiers and includes popular resorts like Vail. It's not the least crowded resort in Colorado, but it comes with a price tag that makes it one of the more affordable major ski holidays that you can take.
For a competitive price accessible to many budgets, you get access to Keystone, Crested Butte, and Beaver Creek in Colorado. If you're traveling the country, the Epic Pass can also be used in other states such as Washington and California, and even Whistler Resort in Canada.
Conclusion
We hope this list helps make planning a family ski vacation in Colorado easy and cost-effective.
Remember when you're booking your trip to double check the operating dates of the ski resorts you're visiting. These dates can vary based on a variety of factors, and are also dependent on whether there is enough snow to go skiing.
Each resort's website will have helpful tips you may need for your trip, as well as snow conditions. Colorado's ski season typically starts around November, with December and January also considered ski season months.
Colorado has many great ski resorts for every kind of skier. It typically snows the most in February but can remain active well into April. The fantastic variety of slopes and trails provides a fantastic experience for beginners and seasoned veterans.
More about our TFVG Author
A seasoned traveller, Dad, and avid sports tourist, James foundered The Family Vacation Guide to share his expert vacation experiences- especially when it comes to being a travelling family man.
Featured in Travel articles such as Travel + Leisure, TripSavvy and SFGate, you know you're reading some of the best vacation tips online.