Even if you're unfamiliar with Texas, you've likely heard of Galveston. As one of the most well-known coastal areas in Texas, it's full of miles of gulf and bay shoreline and offers tons of fun attractions for the whole family.
If you're planning a trip to Galveston and feel a little overwhelmed with all the options, never fear. Here's your guide to the best family beaches in Galveston and all of the amazing activities and offerings in the area that will appeal to your whole family. 
Stewart Beach
Since it's such a popular tourist spot, Galveston can sometimes be crowded and less than ideal. But Stewart Beach is repeatedly voted one of the nicest, cleanest beaches in the Galveston area, and it's perfect for family outings.
Nestled at the intersection of Broadway Avenue and Seawall, Stewart Beach is in a historic area that offers more than just a day at the beach. While you can enjoy great swimming, clear and calm waters, and active lifeguards, there's also plenty more activities to do.
Take advantage of the children's playground and volleyball courts, visit concessions, and enjoy the surrounding Broadway Avenue. Nearby is the Galveston Children's Museum, a trampoline park, and The Discovery Science Palace, all perfect for kids.
Galveston Island State Park
Located on the barrier island off the Texas coast, the Galveston Island State Park offers both gulf and bay waterfronts, perfect for appreciating and learning about the unique habitats and ecosystems that form each.
The list of possible activities is endless, and there's something for everyone: swimming, paddleboarding, kayaking, canoeing, hiking, bird watching, or camping. Your whole family is sure to find something that catches their attention.
This area is a prime location for exploring and enjoying nature. Plenty of native Texan coast animals, such as armadillos, alligators, and woodland creatures, can be spotted within the park's boundaries.
Bird watching is an especially popular activity in this area, as many unique coastal birds maintain migration patterns over the coastline and can be observed at different times throughout the year.
The park also has a program that allows kids to be a ranger for a day by borrowing an Explorer Pack full of the tools they'll need to appreciate nature. Completing different activities within the Junior Ranger Journal can also earn badges.
Galveston and Houston are nearby, so explore nature by day and enjoy the shopping and local cuisine by night once the kids are all tired out.
Crystal Beach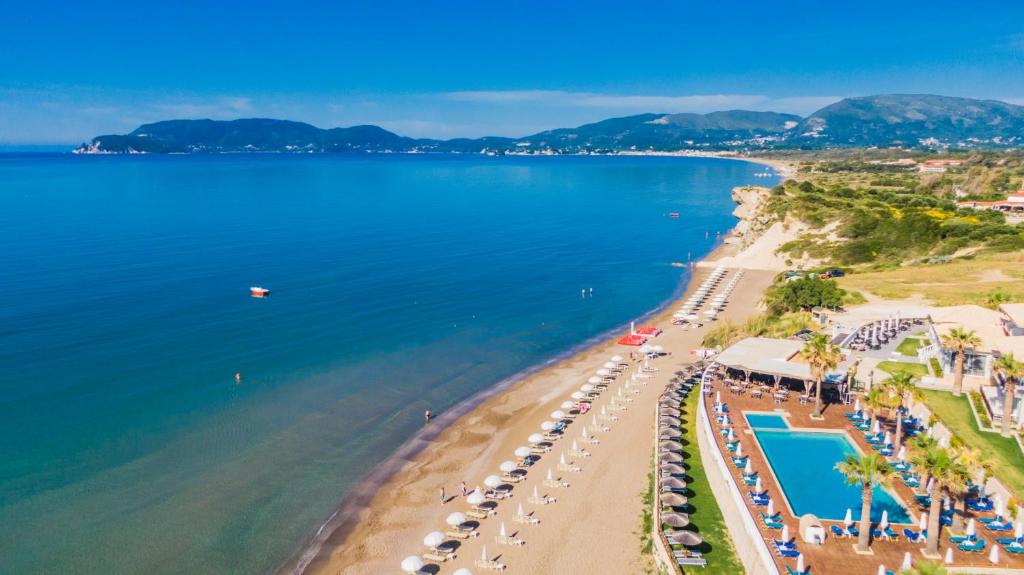 This unincorporated Texan community stretches across seven miles of coastline on the Bolivar Peninsula. Although it's small, it provides a clean, well-maintained, and calm environment to enjoy the outdoors.
Enjoy the beautiful, wide beaches and pristine waters even if there's no act lined up into some of the other activities in the area, including the Fun Spot Waterslide, Moody Gardens museum, aquarium, the Point Bolivar Lighthouse, and tons of boardwalk and water sport activities.
Take the Bolivar Ferry from Crystal Beach, on the Bolivar Peninsula, to Galveston Island and enjoy all the attractions and activities on the island, such as the historic Pleasure Pier, the Galveston Railroad Museum, or the indoor Schlitterbahn Waterpark if the day is rainy or overcast.
Located right along the Texas State Highway, Crystal Beach is a highly connected area and a great place to pass through or stop and stay awhile.
East Beach
As the name suggests, this beach is the easternmost beach on Galveston Island, and it's the perfect spot to catch a musical performance or another event. The beach has an entertainment stage and pavilion, but even if there's no act lined up, East Beach is still a lovely place to relax.
East Beach offers all the amenities: bathrooms, showers, a playground, and chair and umbrella rentals, so you don't have to worry about packing for your beach day. In addition, many visitors enjoy horseback riding along the beach, playing volleyball, and beachcombing for the perfect souvenir shell.
East Beach is also one of the very few on Galveston Island that permits alcohol on its shores since it's known for hosting small concert events and other performances.
Sylvan Beach Park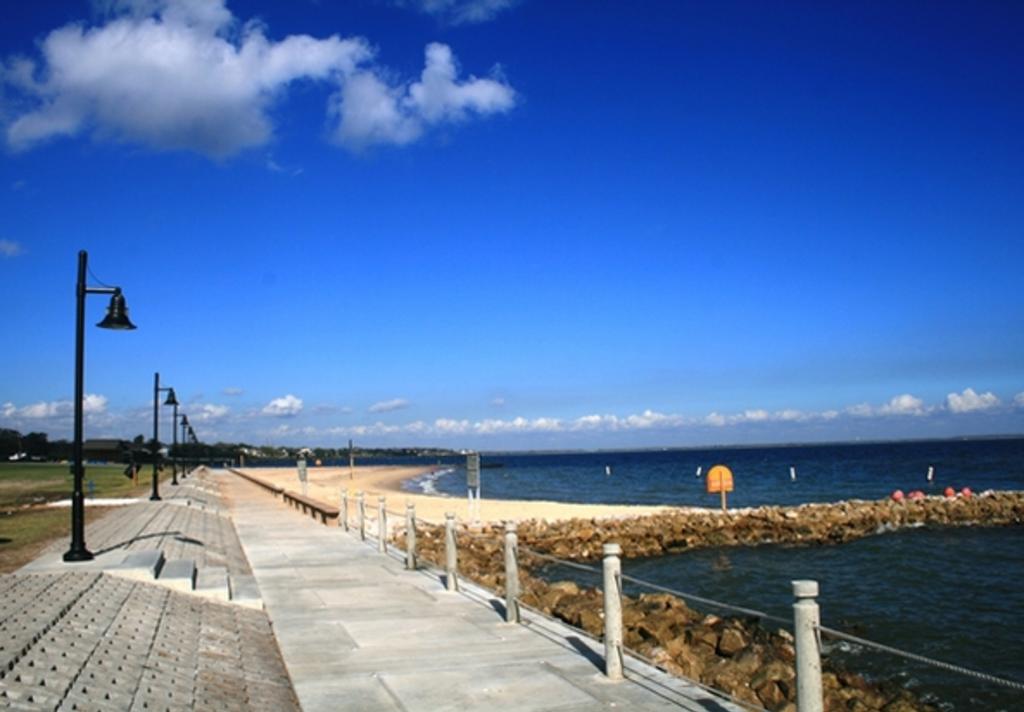 Overlooking Galveston Bay, Sylvan Beach Park has proximity to both Galveston and Houston. Located in the city of La Porte, this calm park area is a great place to slow down, get out of the touristy areas, and appreciate the quiet of the coastline.
One of the perks of Sylvan Beach is the calm water, which is known for being smoother and having smaller waves than other Galveston area beaches. So it's a perfect spot to let the kids play and enjoy themselves without worrying about safety.
The fine, smooth sand, lack of seaweed on the beach, picnic tables, and air-conditioned pavilion all make for a great day at this well-maintained and somewhat secluded beach.
Jamaica Beach
This is another somewhat secluded and calm area that's great for the whole family. This Galveston Island city is home to around 1000 residents and just enough hotels, restaurants, and attractions to make this a great day-trip destination.
The beach area is safe and clean, and parking is right on the sand, making this a great area to rent some water sports equipment and make a day of it. Also, because Jamaica Beach has a small vicinity of around one mile, everything is within walking distance.
It's also adjacent to Galveston Island State Park, which offers lots of nature-related activities and attractions.
Beachtown
Beachtown is a refined, well-maintained area known for its beautiful beach houses and well-planned layout. It's also in a location where the barrier island beach is naturally wider, adding to the expansive feeling you'll get when enjoying the pristine coastline.
While kids enjoy the beach, adults can appreciate the distinctive architecture that pays homage to Galveston's heritage, specifically designed by the town developers to feel historic and grand.
The area is fortified with hurricanes in mind, but while out on the beach, all you'll be thinking about is the calm and clear waters. Pirates Beach and East Beach are both public beaches part of the Beachtown Development.
Another special component of Beachtown's appeal is that the wide beaches naturally grow by a few feet each year, so come and watch the coastline grow!
San Luis Pass Park
This bay park encompasses 15 acres in Brazoria County, Texas, about 40 minutes outside of Galveston. While it functions as a park today, historically, it was a known area for smugglers and pirates to bring their wares into Galveston Bay.
Now, you can enjoy the area while participating in more legal activities, such as hiking, bird watching, boating, fishing, and beachcombing for beautiful shells. Swimming is also allowed in the sanctioned areas of the bay.
The area also offers a paved RV park with amenities, a pavilion, playground, restrooms, a fish-cleaning station, and a boat launching area.
Make sure to visit the San Luis Pass Park website and take notice of which areas are restricted and which are sanctioned for swimming and wading, as doing so in restricted waters carries a heavy fine.
Surfside Jetty County Park
This day-use beachside park in Surfside Beach is well-known for its excellent saltwater fishing. It spans 15 acres and has paved parking and public beach access.
The area is also historic and harkens back to when Texas was a republic, as it operated as one of the most important harbors at the time. The historic Velasco Town Battery and Fort Velasco are adjacent to the park and perfect for all ages' history-lovers to tour.
It gets its name from the long jetty that juts out into the water, the most popular place in the park to fish from. Besides fishing, the beach is perfect for shell hunting, wildlife, and bird watching, with dolphins, pelicans, and even sea otters frequenting the area.
Surfing is also a popular sport at the Surfside Jetty County Park Beach on the left side of the harbor. On the right side, the waters are much calmer, and it's perfect for ship watching.
Final Thoughts
When planning your next trip to the Galveston area, keep these beach locations in mind. There's no shortage of attractions, events, and activities to keep your whole family entertained and engaged for the duration of your trip.
When choosing the beaches you'll visit, something to keep in mind is that most waters off the coasts of Galveston Bay can have a brown tint at certain times of the year. Although the water may seem dirty, don't be alarmed; it's simply the sediment kicked up from the gulf, stirred up by strong winds off the coast.
Scientists and researchers test the waters year-round to ensure they're safe for swimming and enjoying, and the waters have continually proven safe and clean.
Whether you enjoy the water, historical sites, or learning about nature, the Galveston area has something to offer and will help you make tons of family memories that you'll cherish for years to come.
More about our TFVG Author
A seasoned traveller, Dad, and avid sports tourist, James foundered The Family Vacation Guide to share his expert vacation experiences- especially when it comes to being a travelling family man.
Featured in Travel articles such as Travel + Leisure, TripSavvy and SFGate, you know you're reading some of the best vacation tips online.