Everything is bigger in Texas!
The roads, the homes, and you can't forget about the fun! Texas is the most significant state in the country, and rightfully so. This state is jam-packed with many attractions and things to do that will make any family vacation a blast, especially on a budget.
In this article, we will be going over the top six best places to visit in Texas as a family on a budget.
Although Texas is a big state and there are tons of things to do, there are attractions in specific cities within Texas that will be a little bit more cost-efficient where you can get more bang for your buck.
Dallas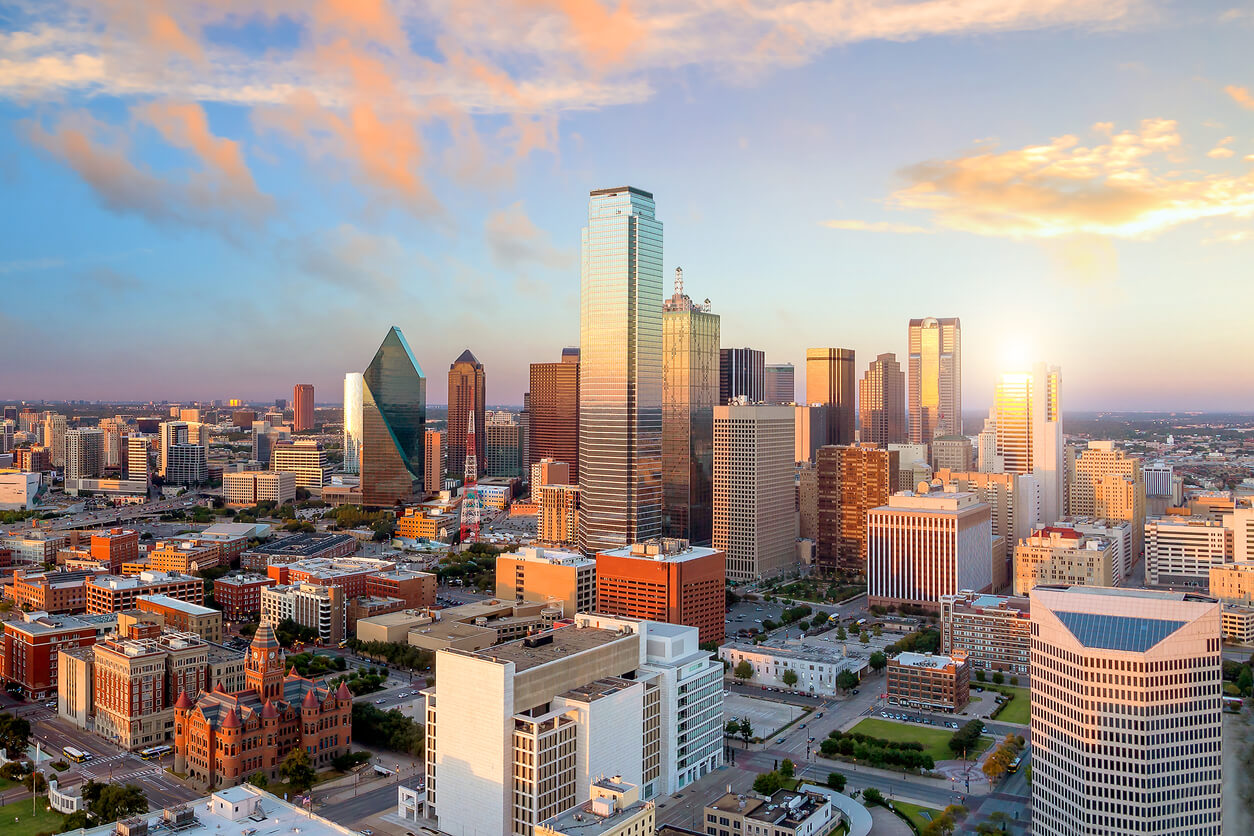 About
Dallas is the 9th largest city in the United States and the third-largest in Texas. The Dallas-Fort Worth Metroplex consists of 12 counties, including Collin, Dallas, Delta, Denton, Ellis, Hunt, Johnson, Kaufman, Parker, Rockwall, Terrance, and Wise County.
Dallas gets an average of 24.9 million annual visitors. Dallas, Texas, is home to 'Big Tex,' who is a 52 ft tall statue that greets all visitors at the annual State Fair of Texas. 'Big Tex' is the tallest Cowboy around. Dallas is also home to the most extensive Urban Arts District in the United States.
So, as you can see, Dallas is a unique city and a very prominent city in Texas. However, you may be wondering about what you can do in Dallas.
Things to do
There are so many different attractions and exhibits that you can visit in Dallas that will be family-friendly.
The first is going to be the Fort Worth Zoo. This zoo is one of the largest zoos in the DFW metroplex. Depending on the time of year you choose to visit Dallas, another good option would be visiting the Gaylord Texan.
The Gaylord Texan traditionally plans exciting family-friendly activities during the holidays, such as indoor snow tubing, scavenger hunts, visiting the ice sculptures, and Christmas cookie decorating. If you are looking to visit Dallas around the holidays, it is also good to check out Grapevine.
Grapevine hosts an activity called the North Pole train ride. The North Pole train ride is a train ride that is packed full of fun for you and your family. This train ride consists of a ride around town, warm cookies, and hot chocolate.
You and your family can stay at many excellent hotels and resorts, such as the Gaylord Texan or even the Great Wolf Lodge. However, there are also many great Airbnb's available. If you and your family are looking for an adequate vacation experience that will save you a few bucks, then an Airbnb is preferable.
Does Dallas take your fancy? We've created an awesome list of some fun things to do in Dallas with kids!
Or maybe you're looking for some fantastic accommodation for your Dallas family vacation? We've created a handy list of the best family hotels in Dallas to prepare you for your trip.
Average budget
The average cost of a family vacation to Dallas, Texas, can range between $4,000 5o $6,500 for a family of four. This price will include your hotel and or Airbnb fees, as well as attractions, food, and more. There will be certain times during the year when it will be cheaper to visit Dallas. The most reasonable time to visit Dallas is during the offseason, which is going to be around August.
The most expensive time to travel to Dallas will be around the holiday time due to all of the events that Dallas has to offer during the holidays. So, if your family is looking to vacation in Dallas, it will be wise to either travel in August or book your tickets early if you know that you want to go during the winter months.
Corpus Christi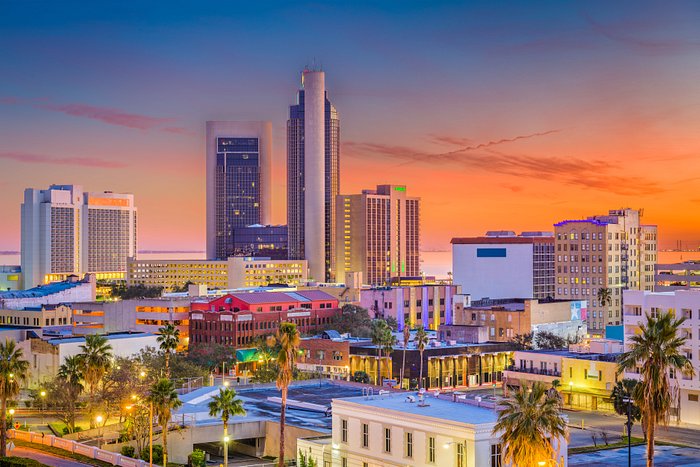 About
Corpus Christie is one of the best cities for kiteboarding and windsurfing in North America. Corpus Christi also ranks as being known for being the best location for kite flying and sailing. Many people also enjoy traveling to Corpus Christi because it is home to the pop legend Selena.
The Selena Museum in Corpus Christi pays tribute to the singer, and there is a bronze statue of Selena that looks out over Corpus Christi bay.
Things to do
There are many exhilarating activities and relaxing activities available for the family in Corpus Christi. Some of these activities include water parks, trampoline parks, and Cinemas. Some of the main attractions in Corpus Christi are:
Aurora Arts Theater
Japonika Boat Tour
Texas Tease Boat Tour
The Selena Museum
Hurricane Alley Waterpark
Average budget
The average budget to travel to Corpus Christi, Texas, for a family of four for a three-night vacation will generally be around $1,500.
This price can go up, depending on where you are traveling from and the time of year that you were traveling to Corpus Christi.
The average hotel cost in Corpus Christi will range anywhere from $200 per night to around $450 per night. In comparison, the average Airbnb cost in Corpus Christi will range from $50 to $100 per night for an entire apartment.
So, if you and your family are looking to visit Corpus Christi, keep in mind the time of year you choose to travel, what amenities you will require, and the type of adventures you and your family would like to go on.
The Woodlands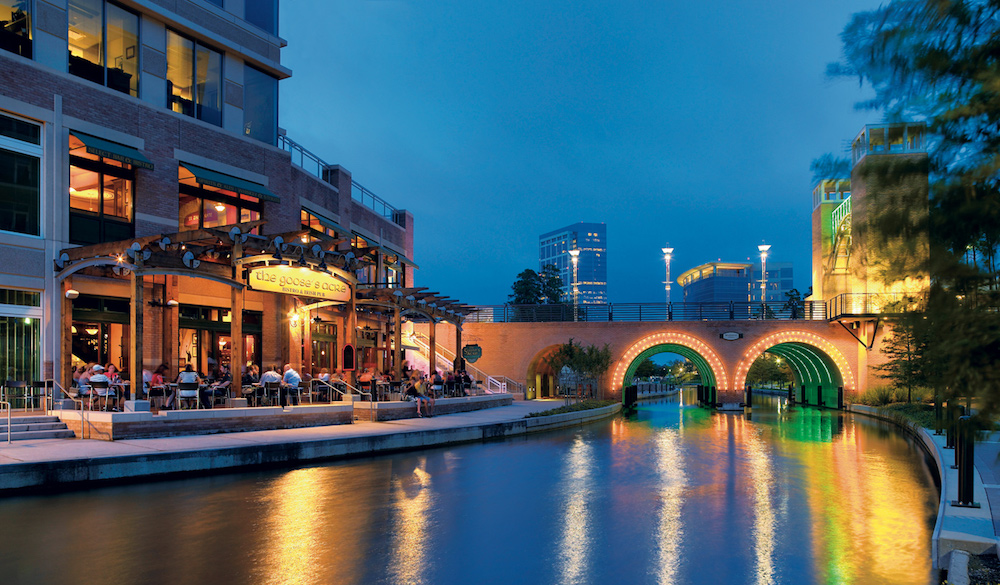 About
The Woodlands, Texas, is located around 30 miles Northwest of Houston. The Population of Woodlands, Texas, is shy of 95,000 people.
As expected with many cities within Texas, The Woodlands has an average temperature range from about 70 to 100 degrees during the summer months. Also, the woodlands can range from 40 to 65 degrees during the winter months. With its small community, the Woodlands has ranked as one of Texas's top 10 safest communities.
So, if you and your family are looking to escape to a quiet, safe, and Serene location in Texas, The Woodlands should be at the top of your list.
Things to do
Although the woodlands have a quaint community, there is no lack of Adventure there. Your family can go from an afternoon of kayaking to exploring the woodlands' local shops to even going on lovely walks through the woods. The Woodlands also has excellent live music, so if your family is a fan of experiencing interactive music life, then the Woodlands is a great option. Some of the best things to do in The Woodlands include the following:
Visiting art galleries
Going to festivals
Shopping
Spas
Pools and splash pads
Water Recreation: including single or tandem kayaks, stand up paddleboards, and Swan Boats
Average budget
If you are considering traveling to The Woodlands, Texas, you can expect to spend anywhere between 50$ on up. There are some amazing hotel options that are perfect for families, or you can even opt to transport yourself by carpooling or staying at one of the cute Airbnb. Some of the best hotels in The Woodlands, Texas are::
The Woodlands Resort, Curio Collection by Hilton
Embassy Suites By Hilton
The Westin at The Woodlands
If your family stays at one of these fantastic kid-friendly hotels, you can expect to pay anywhere between $160 per night and upwards.
The best budget-friendly lodging option for families would be to stay at an Airbnb. The average price for this is usually around $100/night, which will allow your family to have a lot more space than that of
The Woodlands is an excellent place for young children and adults, and it has something to offer for everyone.
San Antonio
About
San Antonio is the most visited city in Texas while also being the 17th most visited city in the nation! San Antonio is home to the second oldest park in Texas and the nation. San Antonio is jam-packed with historical landmarks.
Did you know that San Antonio Zoo is the third largest zoo in the nation? This kid-friendly vacation spot is not only budget-friendly but also entertaining.
Things to do
While in San Antonio, you and your family can enjoy both indoor and outdoor activities. On the Northside, there is the Tower of the Americas, Hemisfair Park & Grounds, The Alamo, La Villita Historic Arts Village, San Antonio Missions National Historical Park, River Walk (which your family will enjoy taking a pleasant stroll along), Six Flags Fiesta Texas (which has tons of roller coasters that the kids will most certainly enjoy),
Average budget
The average budget needed to visit San Antonio for a family of four will be anywhere between $1500 to $2200. San Antonio is a great place to visit year-round.
For families interested in lodging on a budget, there's no better place than Fiesta Inn San Antonio – Six Flags at I-10 and Vance Jackson Road, as this is one of the cheapest hotels in San Antonio.
The next option is Comfort Suites, conveniently near Six Flags Fiesta Texas; the hotel offers free hot breakfast daily and accepts pets for no additional fee.
Looking for the best family hotels in San Antonio? Our handy guide should come in useful when planning your trip.
Austin
About
While being the state's capital, Austin, Texas, is also the fourth most populous city. With a population of almost 1.9 million citizens, Austin ranks right behind Houston and Dallas in terms of size. Austin is the only city in the entire world that still operates moonlight towers. There are still 17 towers standing.
Things to do
Austin, Texas, has a lot to offer when it comes to activities. A famous landmark of the city would be the State Capitol.
Tourists can also visit a wonderful zoo or go for some shopping at the Domain, which is a popular retail hub in town.
Relaxing and getting some rest may seem difficult while so many things are going on, but it is possible. Austin, Texas, has a lot of fun stuff that can be done during the day, such as visiting museums, galleries, shops, and restaurants. There are also some incredible parks that your family can also visit, such as:
Mueller Park
Bull Creek Offers great pastimes for the family to spend quality time with. This park has easy-to-navigate hike and bike trails, natural springs, fishing spots, and picnic sites.
The park is also home to some of the best birding destinations in the state, which makes it an excellent place for families who enjoy being one with nature and enjoy a peaceful and serene environment.
Like what you see? Our list of the best things to do in Austin, Texas with kids should be a useful guide when planning your next family trip.
Average budget
The average budget for a trip to Austin, Texas, can range anywhere between $100 and $500 per day, depending on how much your family would like to spend on specific entertainment and food. There is a broad range of restaurants and bars available catering to specific budgets. Some of the best restaurants to visit in Austin is going to be:
Rosita's al Pastor – a restaurant which specializes in tacos, empanadas and quesadillas. The prices vary between $8 and $14 per dish.
Sazon – a Venezuelan restaurant known for it's arepas, rotisserie chicken, and beef brochetas. It generally can cost around $15 for an entree.
You can find a range of hotels in Austin, from the most luxurious ones to the more economical options. Some of the best hotel options in San Antonio will be:
Hotel San Jose
The Driskill Hotel
The typical hotel fees can range anywhere from $150 to $300 per night. So, a hotel may not be the most cost-efficient boarding plan for a family looking to stay on a budget.
Some of the best hotels in Austin for families can be found in our handy guide.
However, if your family is looking for more of an Airbnb set up, Austin, Texas will deliver. The typical range for an Airbnb in Austin will be anywhere between $50 to $150 per night, depending upon the location.
This option is great for families looking to stay on a budget because not only do you have the freedom to have an entire apartment to yourselves, you are saving a massive amount by doing so.
Galveston Island
About
Galveston Island is best known for its beaches, sunny weather, and historic seaport. In fact, it is often recognized as the top family destination in Texas due to its beautiful beaches and kid-friendly activities. Galveston Island is nestled between the Gulf of Mexico and the Galveston Ship Channel.
If your family does decide to plan a trip to Galveston Island, it is essential to note that the island is very flat and can get windy during the spring months. If your family is new to the area, it is also vital that you know that Galveston Island has two sections; the historic district (or downtown) and the tourist district (or seawall).
The most budget-friendly section to stay in for your family will be the historic district. However, the tourist district offers so many activities that it just may be beneficial and save you, in the long run, to stay in the tourist district.
Things to do
With being one of the most popular tourist destinations in the state, there is no lack of things to do in Galveston. One of the most popular attractions is Schlitterbahn Waterpark and Resort, located in the historic district.
This waterpark has been named one of the top five in the nation and offers a variety of rides for all ages; from fast, tall, heart-pounding slides to a heated pool with a swim-up bar, this water park is not lacking any excitement and will be great for the entire family to enjoy.
In addition to the fantastic waterpark, there is also no shortage of stunning beaches to visit. For those who enjoy water activities like parasailing and kayaking, there are countless companies that will be happy to assist you with all your watersports needs.
Average budget
The average budget for a family of four to travel to Galveston Island can range anywhere between $1,500 and $2,000 per week.
The most expensive items in this budget will come from hotels and dining out, with the average hotel stay costing between $100 and $200 per night depending on where you choose to stay.
If you choose to stay at an Airbnb, then the cost can range from $50 to $100, and you can even save big on food because you can simply purchase groceries and cook at your Airbnb rental, considering the food costs can easily come in at around $40 a day.
If your family does choose to splurge a little and go out for meals, here are some of the best restaurants to visit while on your vacation:
Bubba Gump Shrimp Co
Gaidos Seafood Restaurant
Patty Cakes Bakery
Shark Shack Beach Bar and Grill
Conclusion
Traveling to Texas for a family vacation is one of the best experiences you could ever have. You will never run out of things to do with places to visit, such as Dallas, Galveston Island, The Woodlands, Austin, and San Antonio.
In addition, the cost of traveling to Texas for a family vacation is much more affordable than you would think since there are plenty of free activities at every theme park you visit, and staying at an Airbnb or spending time cooking in your rental can help you save money on food costs.
With having all of this considered, taking a vacation to Texas is a decision you won't regret.
More about our TFVG Author
A seasoned traveller, Dad, and avid sports tourist, James foundered The Family Vacation Guide to share his expert vacation experiences- especially when it comes to being a travelling family man.
Featured in Travel articles such as Travel + Leisure, TripSavvy and SFGate, you know you're reading some of the best vacation tips online.