The beautiful state of Texas is the second-largest in the United States, and it's no surprise since there's so much to do. If you're planning on visiting the Lone Star state with your children, it's helpful to know what activities and sites you can take them to, both fun and educational.
We feature locations with specific events/attractions for children of all ages, from toddlers to teens, each one great for the whole family.
Check out our list to keep handy for the best places to vacation in Texas with kids!
Best Places to Vacation in Texas with Kids
Here are some of the most exciting and educational destinations to visit in Texas when you have children in tow:
One of the best places to vacation in Texas with kids is the coastal Texas city of Galveston, which is a mere 45 minutes from Houston. So, a short road trip allows you to enjoy both cities. Of course, the beach is the main draw here, but there are many other attractions to take your kids to as well.
The Schlitterbahn Galveston Island water park is excellent for younger and older children alike. If you're seeking thrill and old-school fair nostalgia, visit the Galveston Island Pleasure Pier with rides and games for everyone. You can also take a trip to visit Moody Gardens, which features a rainforest exhibit, IMAX Theater, and aquariums.
The Galveston Railroad Museum, Galveston State Park, the 61st Street Fishing Pier, or the Galveston Children's Museum Learning Center are excellent day trip ideas for kids. The last destination is perfect to help kids exercise their resourcefulness, inventive nature, and creativity. They get to learn about culture, their body, society, and more.
They also get to participate in scavenger hunts, storytelling, arts and crafts, performances, and tons of other interactive experiences.
When it comes to getaways, no city does it quite like San Antonio. This charming city is one of the best places to take the children for a family getaway. With the River Walk alone you can legitimately spend an entire vacation traversing and exploring the River Walk.
This pathway is replete with awesome restaurants and stores where you and the family can visit your heart's content. San Antonio also has much to offer in the way of history, such as visiting the Alamo and other famous missions that were designated a UNESCO World Heritage Site in 2015.
There are also attractions such as SeaWorld San Antonio, Six Flags Fiesta Texas, Morgan's Wonderland (an amusement park made for children), and the DoSeum, which is a children's museum!
The Fort Worth Museum of Science and History was formerly named the Fort Worth Children's Museum, and as such, it is an interactive museum still with a focus on younger children.
There are playful exhibits designed for children who are eight years of age and younger. Moreover, the museum has an eight-story IMAX theater and features a planetarium as well. You can purchase the tickets for these attractions alone or as add-ons to the main museum attractions.
You might also want to take the kids to the NRH20 Water Park, the Fort Worth Zoo, the Fort Worth Botanic Gardens, the Fort Worth Water Gardens, or even go horseback riding, hiking, or cycling through Trinity Trails.
Two additional destinations are the Altitude Trampoline Park Fort Worth, and Pawnee Bill's Wild West Show.
It should go without saying that the capital city of Austin is one of the best places to vacation in Texas with kids. Stop by the Greenbelt or Barton Springs if you're visiting during the summer, so you can cool off at the pool. There are other outdoor attractions for you and the family to try out, such as Lake Travis, Lady Bird Lake, and Zilker Park.
If you have the time, visit The Thinkery (a children's museum) or the Texas State Capitol, where the children are sure to have loads of fun. Kids also love Toy Joy, a unique toy store with a wide selection of items for all ages.
Other cool places for kids are Millennium Youth Entertainment Complex, which is over 55,000 sq. feet, and you can go skating, play arcade games, grab a pizza, and more. The Inner Space Cavern does guided tours of extensive caves, which can be a little scary for smaller kids, but middle schoolers adore it.
The Hideout Theater, Book People bookstore, and the Austin Zoo are other kid-friendly destinations.
Has Austin taken your fancy? Our guide to the best hotels in Austin for families is a great starting point when planning your next trip.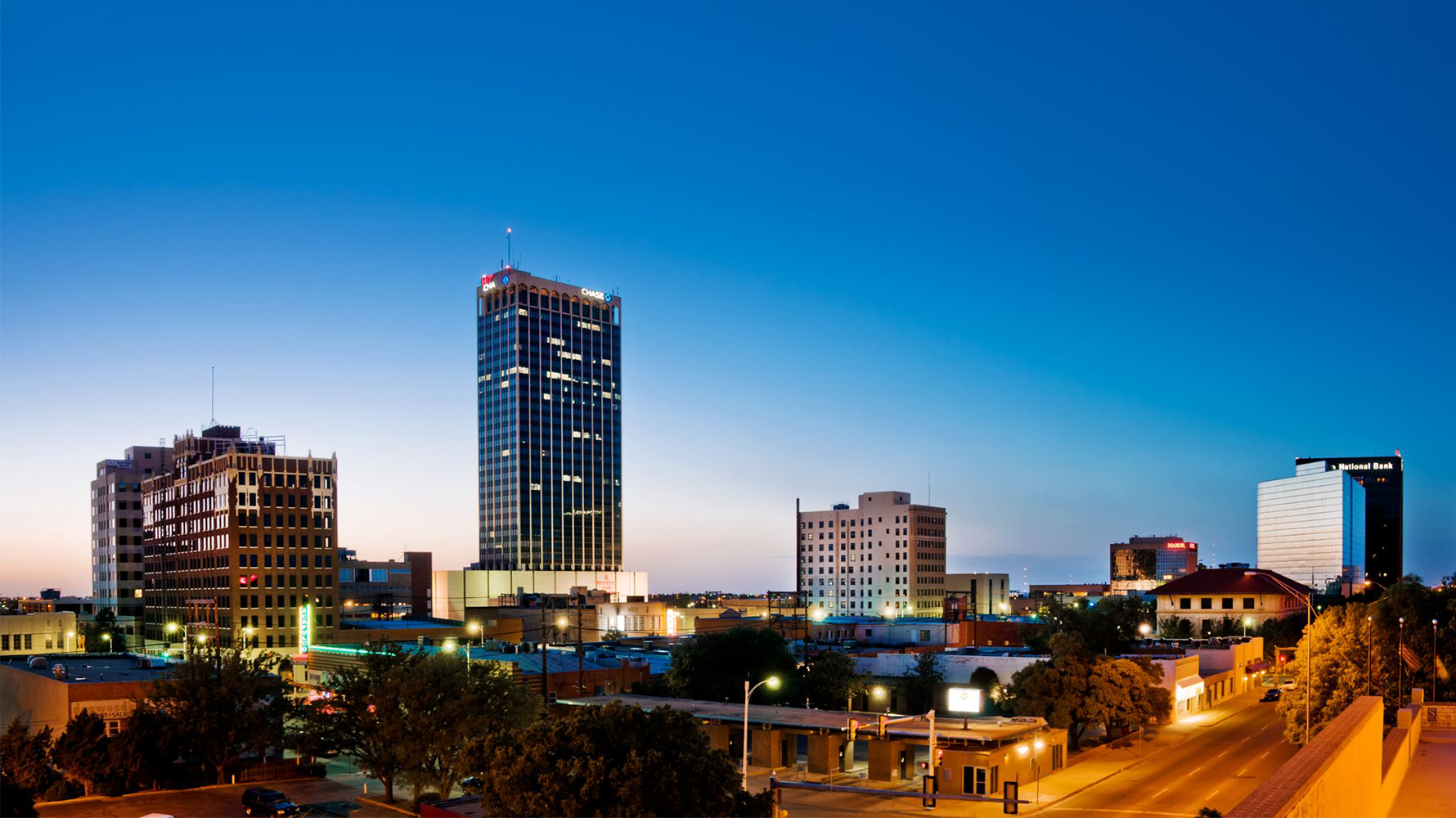 This city has a rich history. You'll find everything from art installations and thrift stores to antique furniture. There's a great chance that the kids will like visiting Cadillac Ranch, which has a collection of ten cars.
They are all covered in graffiti, serving as a modern art collection. What's cool is that visitors have the unique privilege of contributing to the public art piece if they bring their cans of spray paint.
If the outdoors are calling out to you, visit the Palo Duro Canyon. It is the second-largest canyon in the USA, right after the Grand Canyon. If you travel a bit further, you'll run into Caprock Canyons State Park, where children can enjoy the sight of the bison roaming freely through the park.
If you are looking for more of a thrill, try visiting Wonderland Park, or visit Splash, a water park that accommodates people of all ages.
Houston is a great city to find exciting events. For starters, families usually have a good time at the Houston Zoo, which houses more than 4,500 exotic animals.
Additionally, you can take the kids to the Children's Museum of Houston, where they can see culture, history, arts, science, technology, health, and even human development.
For those who have a knack for science, the Museum of Natural Science is a destination that you must visit. At this museum, kids learn about butterflies at the Cockrell Butterfly Center. What's more, you can visit NASA's Johnson Space Center, where you'll have the privilege of seeing actual objects that went into space.
Finally, if the kids are restless, and you need some space for them to run around, visit Discovery Green. Discovery Green is a 12-acre park with playgrounds for children, a lake for kayaking, and paddleboarding.
Has Houston caught your eye? Have a read through our list of the best family hotels in Houston to inspire your next vacation.
Port Aransas is the perfect place to retreat for a relaxing vacation. There are many water activities to enjoy with the family while on the beach, and you can even rent a boat and go out on the sea to fish. Don't forget to stop by Padres National Seashore, which has dunes, tide pools, and sea turtles.
Additionally, families can visit the Texas State Aquarium, or go on the Red Dragon Pirate Cruise. It's two and a half hours long, and it includes sword fights, canons, storytelling, light snacks, treasure hunting, and more. There's also a full bar on board for adults.
Take a fun and quick ride on the Port Aransas Ferry System, and then venture to the Leonabelle Turnbull Birding Center or the Texas Sandfest. Both are near great restaurants and shops with toys, clothes, souvenirs, and more.
South Padre Island is home to many adventurous attractions, such as the Island Adventure Park! At this park, there are zip-lines, a petting barn, and horseback riding for you and the children to take part in. This island also has the Island Fun Park, which has go-karts and mini-golf—the perfect place for children to let loose and have fun.
There's also the Sea Turtles Rescue Center which is fun and educational place to visit. The center educates the public about how to go about saving these majestic creatures. They are open from Tuesday-Sunday from 10 am to 5 pm.
You can also go dolphin watching, take your children on their first fishing excursion, visit the Spi Birding, Nature Center, and Alligator Sanctuary, or go to Beach Park at Isla Blanca. Another place to take the kids is Gravity Park, a fun space for kid rides, go-karts, mini-golf, roller coasters, and more.
Grapevine is a hidden gem in Texas with lots of fun for the family. The Summit Rock Climbing Center is an enjoyable destination for older children that like to be active; they'll get tired and also get a great workout at the same time.
Little ones love the Legoland Discovery Center, the Jungle Castle Indoor Play Center, Color Me Mine (pottery-making workshops), SeaLife Grapevine Aquarium, and any of the parks throughout the city.
If you have a little one or even a teenager that's a train enthusiast, they'll love the Grapevine Vintage Railroad. It operates from the Main Street Station in Grapevine, TX, and it takes passengers through a scenic route in 1920s-style Victorian coaches.
Riders can choose between multiple options, with the most popular being the Cotton Belt Route. It's a two-hour, 21-mile ride that goes from the Fort Worth Stockyards, and comes back to the station on Grapevine.
Passengers can also get off at the Stockyards and participate in a loop that lasts for 44 minutes and goes across the Trinity River and the park. There's a one-hour train ride on Saturdays, and around Christmas time, the station hosts a themed Polar Bear Express voyage that children are sure to enjoy.
If you're anywhere near Abilene, TX, and you have young children in tow, the National Center for Children's Illustrated Literature is a great place to spend a few hours. Designed to celebrate and showcase the greatest authentic artwork in children's books, the NCCIL is a nice place to take the kiddos to let their imaginations run wild.
Every exhibit displays a different artist's work, and artists get rotated in and out regularly. During events, the visitors sometimes get the opportunity to speak with the artists and get an autographed copy of a book they like best.
There are also family arts and crafts workshops each Saturday during the afternoon. For preschoolers, there's an "Art Adventure" one day every month. All of these activities are at no cost to guests.
You can also check out the performing arts center, local libraries, and playgrounds, Abilene Zoo, Abilene State Park (cycling, hiking, etc.), or Primetime Family Entertainment. They have laser tag, bumper cars, kid-specific restaurants, and arcade games, which are perfect for families with children.
Gator Country, in Beaumont, TX, houses over 440 crocodiles and alligators. In Southeast Texas, it's the largest adventure park and alligator sanctuary you can find. The experts employed at Gator Country have rescued many of the reptiles and they have developed a special relationship with them.
Visitors are allowed to take photos with the alligators and crocodiles, and get up close and personal for a unique interactive experience.
Another cool destination on Beaumont is The Fire Museum of Texas, which is housed inside of an old fire station that was constructed in 1927. This museum happens to be the state's official fire museum in the city of Beaumont. The building is with beautiful Renaissance Revival architecture and the icing on top is the World's Largest Fire Hydrant which is housed inside.
All of the exhibits help to trace the history of firefighting from the mid-1800s to the modern-day. Furthermore, one of the main highlights of this adventure is the 1856 fire trucks. Children have the option to dress up as firefighters and sit behind an actual fire engine. There's even a two-story playhouse designed to demonstrate and practice plans to escape fires.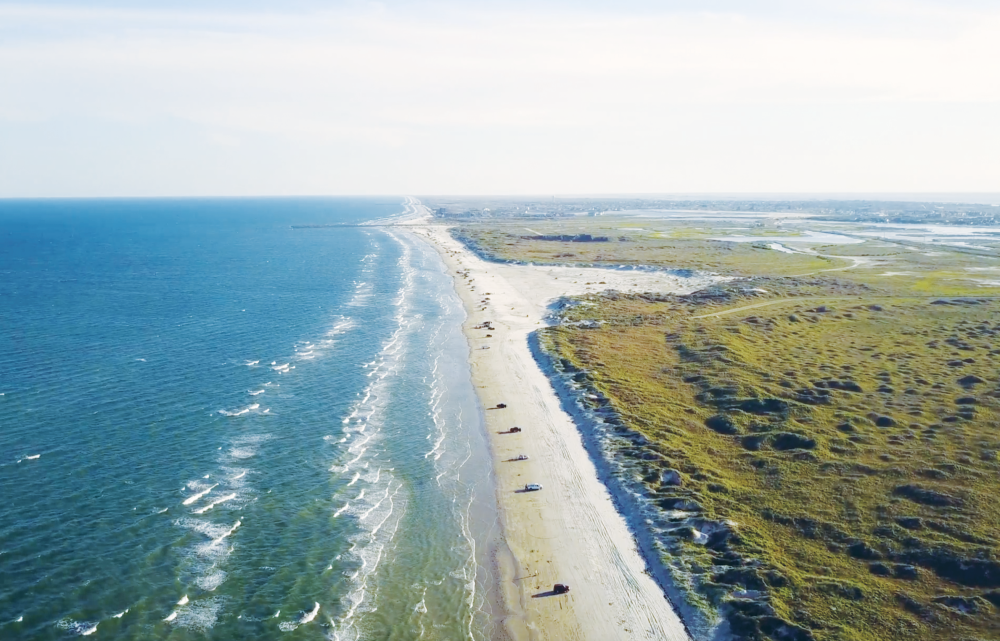 Located in Corpus Christi, the Museum of Science and History is an excellent opportunity to teach your children about the world's cultural and natural history. The educational exhibits focus heavily on Southern Texas and the rich history of this land, and there are even artifacts from 1686, during which there was a Spanish shipwreck.
Once everyone has finished learning facts about South Texas, head over to the 5,000 sq. foot science center where kids can learn about the state's geology while participating in interactive exhibits. Every month there are day programs for children that get homeschooled.
Additionally, on the second Sunday of every month, the museum arranges fun-filled activities that are hands-on and designed exclusively for families.
Corpus Christi also has the Whataburger Field for baseball lovers, the 11th Hour Escape Room for kids ages six and up, the Hurricane Valley Water Park, and many more kids activities. Small children will enjoy PLAY and Jumping World, which are children's amusement centers.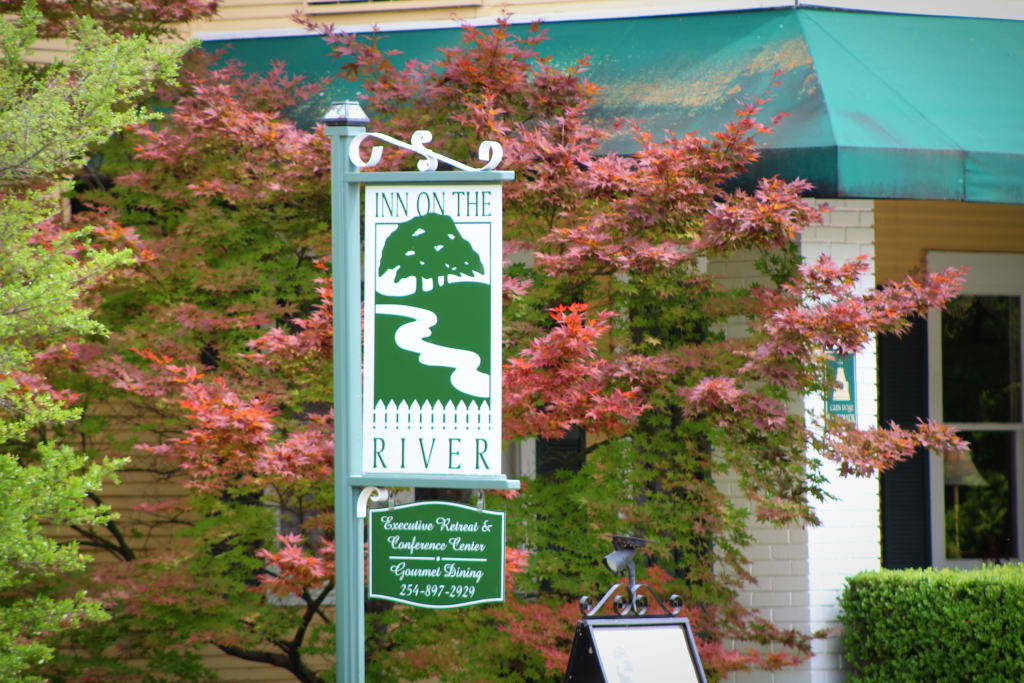 While Glen Rose has several playgrounds, movie theaters, museums, and other kid-friendly activities like the other cities, two destinations stand out that are perfect for children.
The Fossil Rim Wildlife Center sits on 1800 acres in a small city near Glen Rose, TX. This fascinating center dedicates itself to conserving and researching endangered species. Hosting over 1000 animals that span 50 various species, 16 of which are endangered, it's a beautiful sight to see. Guests can view the cheetahs, giraffes, antelopes, and many more exotic animals.
One of the most exciting ways to see the animals roaming about is to take the scenic route by car. It stretches seven miles and you'll be in your vehicle, but there are also guided tours for those that want to get a look behind the scenes. For a special treat, parents can purchase animal feed at the Visitor Center for kids to feed the animals during the tour.
Dinosaurs are usually a hit with children, and therefore the Dinosaur World family adventure park in Glen Rose will be the ideal place for you and the family to spend the day. The grounds of the park are littered with prehistoric plant species. However, the main attraction is of course the life-sized dinosaur sculptures which can be found at each corner.
What's more, children can see actual dinosaur fossils inside of the indoor museum. Moreover, as they enjoy the dinosaur-themed playground they can dig for shark teeth and fossils as well. Although there's no food served within the park, visitors are obliged to bring their food and have a picnic within the park.
In Orange, TX, a seasoned airboat captain hosts tours of Southeast Texas through the swamps and rivers. Dragon Lady Airboats is locally owned and operated, and it consists of a two-hour cruise while the sun sets, or a ride through the Blue Elbow Swamp.
The boat ride lasts for 90 minutes, and passengers will see crocodiles, colorful birds, alligators, and more. Kids of all ages tend to love riding on the airboat and observing wildlife that features species they've never seen or heard of before.
DLA even allows visitors to go fishing for half a day on their special charter trips, where you'll stop at prime fishing locations along the river. The private tours can fit six people at a time.
Other fun activities in Orange for children are the Stark Museum of Art, the Shangri La Botanical Garden and Nature Centers, and Orange City Lions Park, which is a kid's playground.
If you want a fun-filled day for your kids, no matter their age, head over to Lubbock, TX, to Joyland Park. It's an amusement park that guarantees excitement for the whole family. There are roller coasters, go-kart racing, and more. Since there are a lot of rides and attractions for adults, here's a short list of the best rides for children.
The Grizzly Swinging Gondola isn't too fast or high up, the Galaxi roller coaster is also good for beginner riders, and the Dare Devil Drop free fall isn't as bad as it sounds; it's great for kids who want a little thrill. During the summer they have a large array of water rides as well, with specific areas for younger children.
The park has numerous restaurants with different types of cuisine to satisfy even the pickiest little eaters. Don't forget to stop by the gift shop and grab a souvenir on your way out!
Searching for more thrilling experiences for the whole family to enjoy? Our guide to the best amusement parks in Texas should make planning your next trip a whole lot easier.
Other attractions in Lubbock include the Spectrum Science Center, Prairie Dog Town, where you can interact and watch pups running around and playing, Buffalo Springs Lake, and the Stars and Stripes Drive-in Theater.
Mission, TX, is a great small city to stay in, as it has The National Butterfly Center for children that lets them run around for hours on end chasing wild butterflies. The butterflies swarm around the many plants in the sanctuary, and they're always out and about when it's warmer than 65 degrees.
Your little tike is sure to build up a huge appetite running around chasing around the colorful butterflies, and it's the perfect opportunity to have a picnic! It's even better if you bring a camera to capture the moment.
McAllen is relatively close to Mission, only 15 minutes by car. There you'll find the International Museum of Art and Science.
The special exhibits there rotate regularly, and there's a vast selection available to capture the interests of guests young and old. While there are a lot of diverse pieces of artwork, the museum focuses on Latin American and Mexican art. One of the most kid-friendly aspects of this venue is the science playground outside the museum, along with a serene sculpture garden.
Additional activities include Bannworth Park, which has a children's playground, multiple museums and theaters, the Aqua City water park, the Zone Action Park, McAllen's New Park & Spray Ground, and much more.
Dallas is a modern city that's perfect for families that want a variety of events and attractions. They have the Children's Theaters, the Firefighters Museum, and plenty of playgrounds for small children, and Hurricane Harbor and Six Flags Over Texas for teens.
There are also fairs, Farmers Markets, bowling alleys, theme parks, art galleries, and more sprinkled throughout the city. There's no shortage of things to do both indoors and outdoors. The Dallas Arboretum and Botanical Garden, as well as the Perot Museum of Nature and Science, are particularly interesting.
If you want a day of fun and exploration, head to the Texas Discovery Gardens, which has natural outdoor interactive experiences, the Dallas Zoo, one of the best in the state, or the Children's Aquarium Dallas at Fair Park.
Dallas also has the One of a Kind Petting Zoo, the Epic Waters Indoor Water Park, the Urban Air Trampoline & Adventure Park, and many more family activities near conveniently located hotels.
Looking for some more family activities to enjoy during your Dallas stay? We've got a handy list of fun things to do in Dallas with kids that will come in useful ahead of your trip.
Whilst visiting Texas, why not check out some of the best beaches in Texas for families, with help from our useful guide.
More about our TFVG Author
A seasoned traveller, Dad, and avid sports tourist, James foundered The Family Vacation Guide to share his expert vacation experiences- especially when it comes to being a travelling family man.
Featured in Travel articles such as Travel + Leisure, TripSavvy and SFGate, you know you're reading some of the best vacation tips online.