As February approaches, many parents plan travel vacations for their kids to help them rejuvenate and make up for limiting school life.
To others, taking their children out for a vacation is a way of appreciation, while others do it to escape the winter extremes. After all, February is a love month, and you too should do something memorable for your kids.
Whatever your reasons for taking your kids on vacation, you should choose a destination that gives them the best experience than ever before.
While so many destinations claim to hold golden treasures for kids, not all of them are genuine. Indeed, some destinations end up exploiting visitors with huge prices and poor services.
For this reason, we have extensively researched and reviewed the best escape destinations you can vacation with your kids in February.
Whether you need a travel destination where your children can enjoy ski trails, sandy beaches, water bodies, or learn artistic works and cultural practices, we have you covered. Read on.
February offers you and your kids one last chance to enjoy your turns down the snowy trails if you are snow lovers. Traverse City, Michigan, is one of the best places with excellent winter weather, sights, and attractions. It is the largest city in Northern Michigan.
Upon landing in Traverse City, your children will delight in seeing attractions like the Sleeping Bear Dunes National Park, where they can engage in hiking, snowshoeing, Nordic skiing, and sledding. The kids can also enjoy snowshoeing at the Grand Traverse Commons Natural Area.
If the kids are not familiar with snow activities, you can take them to Timber Ridge Resort and rent them a fat-tire bike to explore the Traverse City's Vasa pathway on two wheels.
Alternatively, you can drive 15 miles to the southwest of the city to find the beautiful little city- Interlochen Center for the Arts, where your kids can enjoy live performances by artists from all corners of the globe.
After the live performance, you can take your kids to visit the famous creamery—Moomer, 10 miles away. There, they will enjoy the tasty ice creams and other dairy products that are on offer.
After the day's activities, let the kids refill their stomachs from one of the Michigan Resorts in the city. Examples include Bayshore Resort, Country Inn & Suites By Radisson, Hotel Indigo Traverse City, An IHG Hotel, Seasons Inn, Quality Lodge, and Econo Lodge, among others.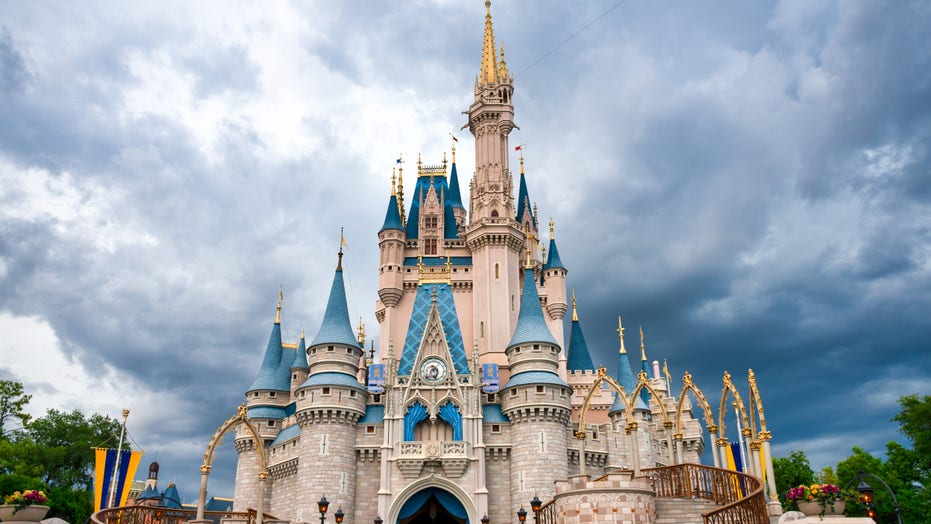 Disney world resort is an entertainment center located within Lake Buena Vista and Bay Lake, Florida, United States. The Resort Complex has been hosting guests from all corners of the globe since 1971.
The resort boasts 25,000 acres, half of which has been utilized for putting up kids' amenities like Disney's Hollywood Studios, Water Parks, The Four Theme Parks, and the Disney Typhoon Lagoon.
On arrival at the resort, you can take your kids to Disney's Animal Kingdom, where they will see more than 300 species of the world's most animals.
Also, ensure that you take your children to the magic kingdom park, where they will enjoy their beloved Disney Characters across six whimsical lands, musical parades, and enchanting fireworks, among other rare attractions.
The kids will also delight in seeing fantasy becoming a reality as they explore the liberty square, tomorrow land, adventure land, and frontier land, among other major areas in the park. And, if swimming is your family sport, then you can accompany your kids to swim at Disney's Typhoon Lagoon water park.
The other attractive sites to take your kids within the resort include the Epcot, Pandora, Aviator Flight Passage, Disney's Boardwalk, and Disney Hollywood Studios.
After a busy day, you can take the kids to dine and drink from Bull & Bear Steakhouse at Waldorf Astoria Orlando, Zeta Asia, Aloha Isle, La Cave de Tequila, or any other food outlet available in the place.
Orlando Walt Disney World features a blend of modern and charming rooms for a family stay during the vacation.
Examples of the various places you can find accommodation for you and your kids include the Four Seasons Resort Orlando, Hyatt Regency Grand Cypress, and Holiday Inn Orlando, among others.
Lake Placid is your go-to place if you are looking for a beautiful destination where your kids can enjoy snowy mountain peaks, ski trails, and clear fresh air. The legendary mountain town rests in the heart of Essex County, New York.
The Placid lake region developed as a center for Olympic Games, hosted from 1931 to 1980. once you land at the destination, you can take your kids to Lake Placid Olympic Museum, where they will get more insights into why Lake Placid is termed Olympic Hometown.
Due to the influx of visitors, the area was converted into a recreational center for families, lone travelers, and friends. Today, the place offers a plethora of activities for all visitors including kids.
For instance, your children can enjoy cross country skiing and snowboarding at Cascade Cross Country Center, Heaven Hills Trails, Jackrabbit Trails, and Mt. Mount Van Hoevenberg. If any of your kids are not good at skiing, they can join the ski lessons at whiteface and cascade ski centers.
Alternatively, you can take the children to Brewster Peninsula Nature Trail (4.5 miles away via Wesvalley road) and enjoy the beautiful mountain scenery as you hike along the trail. The other areas where you can take your kids for family hiking include Copperas Pond Trails, Heaven Hills Trails, and Cobble Hill Trails.
When the kids are tired of skiing, you can take them to the main Lake—Placid Lake or the surrounding water bodies, where they will enjoy various water activities like kayaking, tubing, swimming, or just floating in the water.
If the kids are drained from the strenuous physical activity in the landscape, take them to one of the Placid restaurants to refuel themselves. These restaurants include the Salt of the Earth Bistro, Smoke Signals, Redneck Bistro, BBQ & Grill, and Caffe Rustica.
Do not forget to book accommodation at Picturesque Home, Shore Crest Placid Historic Home, Waterfront Adirondack Home, or any other accommodation rental in the village.
Saint Petersburg is the second most prominent city in Russia. It is located on the Neva River, North of the Gulf of Finland, Baltic Sea. Saint Petersburg is one of the topmost populous cities in Europe and the most populated city on the Baltic Sea.
If you happen to land in Petersburg, you will find numerous attractions and activities that your kids can do to make their trip memorable. For instance,
You can visit the Hermitage, one of the prominent museums globally, where your kids can explore the exhibitions of works of art from the 13th century to the 21st century.
Also, taking your kids to the Hermitage will give them access to classical and Egyptian prehistoric art and antiquities. It is located in the Palace Embankment, 34th street, St. Petersburg.
If you have some time after touring the Hermitage, you can finish your day on the water with your kids, sailing through the city canals and the Neva River. Or, board the night cruise and let your children delight in seeing the illuminated landscape of the city and landmarks like Mikhailovsky Castle and the Peter and Paul Fortress.
Alternatively, you can board a ferry to ride across the Gulf of Finland and head straight to Peterhof Palace, a UNESCO world heritage site and the gardens.
Do not end your trip without tasting the Russian Vodka. All you need is to visit the Russian Vodka Museum or one of the city's ryumochnaya bars and order a shot of the national drink. After all, you would like to uplift your moods at the end of the day. Remember to exclude the kids on this.
When in Petersburg, you can take your kids to eat, drink, and dine at some of Petersburg's best restaurants, including Cococo, Jamie's Italian, Tse Fung, Korushka, and Probka.
The area is known for excellent and affordable accommodations. All you need is to book your accommodation in advance to avoid last-minute delays. Hotel Astoria is a perfect example of the various accommodation options available in Petersburg.
Never heard of this destination before? Singapore is a sovereign island and a city-state in Southeast Asia. The territory boasts of the main Island, one outlying Island, and 63 satellite Islands and islets.
Singapore has a wealth of attractive sites and activities for kids, adult visitors, and natives. Examples of activities you can do in Singapore include:
Visiting the Battle Box
The battle box was an underground command center for the British in WWII. It is located in Fort Canning hill at the center of Singapore City. Landing on this site will give your kids a wealth of information about the underground command center and the fall of Singapore and Malaya in WWII.
Engage in a Mangrove Kayaking Adventure
Do your kids love going waterborne? Let them unveil the beauty and pleasure of riding along mangroves, and exploring the beautiful scenery of the landscape, with beautiful birds like the Kingfisher, Hornbill, Eagles, and Egrets speculating the water bodies for a new catch.
Take a Sunset Sail on the Dinner Cruise
Let the kids board the Royal Albatross 4-mast, 22-sail tall ship for a luxury sunset dinner cruise and enjoy downing the welcome aperitif, plus additional three delicious meals of international cuisine.
Besides the meals, the kids will also enjoy the sea breeze as they view the sandy beaches of Sentosa Island, the southern Islands of Singapore, and the towering skyscrapers within Marina bay.
Take a Singapore Duck Tour
Take your kids through the streets of Singapore and waterways to enjoy seeing the city's major attractions like the Singapore Flyer, Cenotaph, and the Fountain of Wealth on the mainland.
On the other hand, the kids will come across waterfront areas like the Esplanade Theaters on the Bay and Marina Bay Sands as you sail across the water bodies.
Note: The so-called Duck is a modified military vehicle that existed in WWII. It can operate as a land vehicle and a boat as well. As the kids travel on it, they will witness the rustic vehicle turn into a boat when it approaches a water body. I am damn sure that they will delight in traveling in this adaptable vehicle.
After the day's activities, you can take your favorite meal and drink from one of Singapore's top restaurants and food outlets. Examples include Farangi Superstar, Euphoria, Kokutuwa, and Kki Sweets, among others.
Hawaii is the most famous Island in the Hawaiian chain, hence its name, the Big Island.
It is the unparalleled expression of Mother Nature with lots of attractions and activities for kids and adults.
For instance, if you land in the place, you can take your kids for star gazing at the peak of the Island's tallest mountain—Mauna Kea.
After you are done with the astronomical activity at Mauna Kea, take the kids straight to Ward Village Ice Skating Rink, Honolulu, Oahu. There, they can enjoy ice skating, trivia nights, and live music performances by DJs and local artists.
Alternatively, you can cruise your kids to Oahu's north shore, where they will enjoy viewing the international annual surfer competitions termed Van's Triple Crown of Surfing.
If surfing is not your thing, then you can go hiking with your kids, of course, with a guide to Akaka and Kahuna waterfalls, where they will enjoy the breeze and the natural fall of water.
If your kids love baked foods, then you can take them to Mele Kalikimaka Marketplace in Oahu, where they can get quality baked products and a plethora of kid-friendly activities.
And, if you still have some time to stay, then do not forget to visit Hawaii Tropical Botanical Garden, where they will see gingers, palms, orchids, and other crops flourishing in the 40-acre piece of land.
However, do not let the kids visit all these places on empty stomachs. If they feel drained, let them re-energize themselves at one of many food outlets in the space. Examples include Hawaii Restaurant and Karaoke Bar, Hawaii Restaurant, Mauna Kea Beach Hotel, and Plates of Aloha.
Remember to book accommodation in advance to avoid the last-minute rush.
Explore What Lays Beyond Your Horizons
Valentine's day is almost here. What traveling plan do you have for your kids?
If you have been taking them on a road trip, it's now time to give them an experience of how it feels to travel on air to a far-off destination with a plethora of attractions and kid's activities like the ones discussed.
If your kids are used to some of the above destinations, you should cheer up their touring experience by changing their perk of activities.
For instance, if the kids are used to staring at skiers as they trail down the snowy mountains, they should engage in something different like skiing, snowboarding training, hiking, dog sledding, tubing, or even swimming. The activity list is endless.
However, it would help if you did thorough research about the destination before you decide to take your kids there.
Remember to book your accommodation in advance and with a reliable service provider to avoid frustrations at the last minute.
More about our TFVG Author
A seasoned traveller, Dad, and avid sports tourist, James foundered The Family Vacation Guide to share his expert vacation experiences- especially when it comes to being a travelling family man.
Featured in Travel articles such as Travel + Leisure, TripSavvy and SFGate, you know you're reading some of the best vacation tips online.