Coordinating the kids and pets for a vacation is hard enough without scouring the internet for a place to stay. So, with that in mind, we have compiled 14 of the best vacation rental sites to help you book your next getaway.
Before we hop into planning your dream vacation, please note that all of the booking and metasearch engine sites on this list are reliable, safe, and user-friendly, making all of them an excellent choice for booking your next vacation.
Airbnb is at the top of the list because it played a significant role in the vacation rental boom.
Vacation rentals are furnished properties meant to mimic the experience of a cosy home-away-from-home.
In 2008 Airbnb revolutionized the travel industry by allowing homeowners to rent out part or all of their property to vacationers. In the past, motels, hotels, and inns had the market cornered when it came to short-term rentals. Taking a vacation meant that you would either be staying with friends, family, or the staff of a hotel.
For people used to motels, hotels, inns, or bed and breakfasts, Airbnbs are a novel concept. Renting out part of a stranger's house for a vacation sounds scary on paper, eliciting more stress than peace, but I promise, it is a legitimate site with thousands of positive reviews.
Airbnb is a highly trusted website with some of the best customer reviews of any site on this list. Since Airbnb's business model has made it lucrative for homeowners to rent out spare rooms and properties, vacationers can easily find an abundance of vacation rentals in numerous tourist destinations.
Its business model means vacationers can find quaint and comfortable accommodations for a reasonable price, but there are some things to be wary of before booking your first Airbnb.
If you decide to use Airbnb to book your vacation rental, be sure to read the property details and specific homeowner directions.
Many Airbnb rentals are straightforward. Homeowners provide check-in and check-out times, access to the vacation rental, and a set of house rules. However, there can be exceptions to this streamlined process.
On Airbnb, users have ratings just like rentals. This rating system is meant to deter users from breaking homeowner rules and guidelines. If you break the rules, you run the risk of lowering your Airbnb rating. That will limit your ability to book rentals in the future.
As long as you read the fine print, Airbnb is an excellent site to book a vacation rental.
Airbnb Pros
Easy-to-use interface
Thousands of options for popular destinations
Rentals tend to have more amenities than traditional hotel rooms
Comparable cost to traditional hotels
Airbnb Cons
Researching the specific rules and guidelines of each rental on Airbnb can be time consuming
Airbnb has a lot of hidden fees (list price is rarely the final price)
TripAdvisor is best known for its hotel reviews but it has recently augmented its business model with vacation rentals. That came about when it acquired two new businesses, making it a one-stop shop for vacationers looking to do their own research on where to stay and why.
TripAdvisor has a variety of listings that range from traditional hotel rooms to vacation rentals. The majority of listings on TripAdvisor can be booked online, but there are a few vacation rentals that must be booked directly with the vacation property owner. Booking directly with a property owner on TripAdvisor is safe, but the process is easier on Airbnb.
TripAdvisor has been a part of the vacation industry for a while. The site has a strong reputation as a trusted source of vacation rentals and boasts many of the consumer interface features that made platforms like Airbnb popular with an app-centric culture.
TripAdvisor allows travellers to book:
Flights
Car rentals
Hotels
Vacation rentals
Occasionally, TripAdvisor partners with hotels and airlines to provide vacation packages to popular destinations. These offerings are worth checking out for an easy-to-book, all-inclusive vacation.
Pros of TripAdvisor
Trusted company
Offers vacation bundle promotions
Ability to filter rentals based on popular tourist attractions
Flexible cancellation policies
Cons of TripAdvisor
Available rentals can be somewhat limited in some destinations
Competitors often offer better deals
Vrbo, or vacation rentals by owner–if you prefer, is a vacation rental platform geared towards families. Vrbo aims to deliver the feel of being at home while on vacation by catering to the specific needs of families.
Travelling with young kids? Pets? Grandparents? There will be something for everyone.
Families come in many different shapes and sizes. Whoever your family is (and whatever their employment status), Vrbo's site has a filter to help you find the proper accommodations for your vacation. Vrbo allows users to combine filters to easily optimize vacation rental searches and limit cross-referencing when deciding on a vacation rental.
Vrbo also lets vacationers browse rentals based on housing type. A nice feature for vacationers who have an aesthetic for their vacation in mind.
Pros of Vrbo
Family-oriented
Majority of rentals include all common home amenities
24/7 customer support
Cons of Vrbo
Standalone vacation rentals only. No option for shared vacation spaces
Hosts can cancel reservations with no penalty.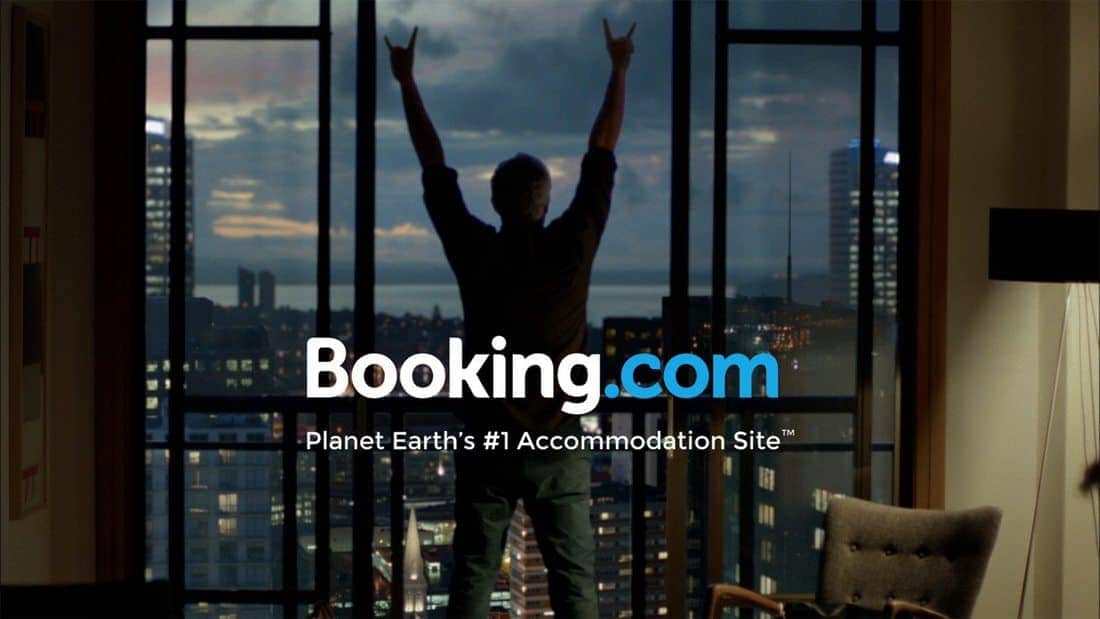 If you have some time on your hands, comb through Booking.com's listings, chances are you'll find a great deal. Like TripAdvisor, Booking.com allows users to search for flights, as well as rentals. That makes it a convenient site to plan an entire vacation.
For the most part, Booking.com's hidden fees are minimal or non-existent. It is rare for the platform to charge a service fee, which makes finding a rental in your budget easy.
In addition to Booking.com's low fees, it has an excellent loyalty rewards program. The site's loyalty rewards program makes it a favourite of travelling professionals. If you travel for work, you could use Booking.com to earn reward points for a later personal vacation. 
Booking.com Pros
Minimal service fees
Offer a wide range of vacation rental options
Loyalty bonuses
Booking.com Cons
Platform advertises rentals that are no longer available
Some vacation rental service fees are not explicitly advertised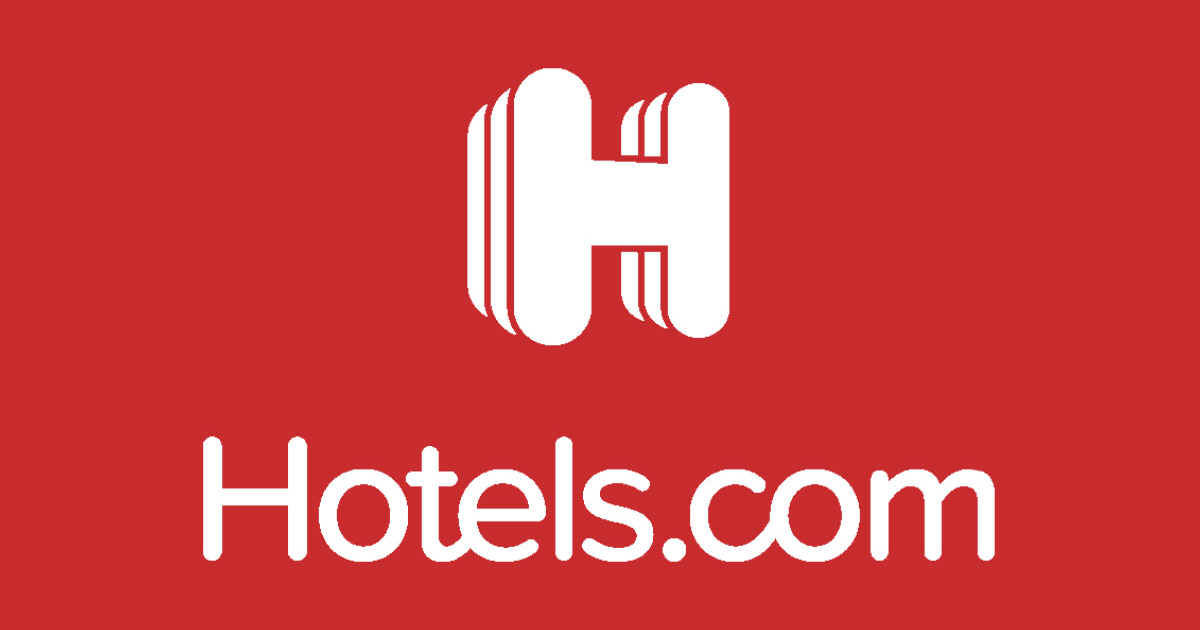 Hotels.com is simple to use and one of the best vacation rental sites. You might have gathered as much from the simple name. What is less obvious is that Hotels.com offers a wide array of vacation rentals than just standard hotels. Vacationers can also use Hotels.com to book car rentals.
Besides its extensive listings, Hotel.com has a customer service department that is top of the league with its reward program.
With Hotels.com, every ten nights you spend earns you a free night. A simple loyalty program that is as attractive as Booking.com. In addition to the loyalty program perks, prices on Hotels.com compete with other large vacation rental sites like Expedia and TripAdvisor.
Cancellation policies on Hotels.com tend to be complicated, so be sure to read the fine print before completing your booking. You don't want to lose out on your deposit or get charged a cancellation fee if something comes up.
Hotels.com Pros
Wide selection of name brand, chain hotels
Great loyalty program
Competitive prices
Cons of Hotels.com
Complicated cancellation policies
Smaller selection of non-traditional hotel rentals than other platforms
Like many other sites on this list, Expedia allows vacationers to book their entire vacation on one site. While some sites only offer flights and stays or cars and stays, Expedia offers:
Flights
Car rentals
Hotel rooms
Vacation rentals
Cruises
It is no surprise that Expedia offers such a wide variety of services because it is one of the biggest names in the vacation industry. Being an industry giant means that Expedia can afford to offer its consumers exclusive features that other competitors can't. One of which is the appealing feature of setting up a payment plan to pay for your vacation.
Who said you can't have dessert first?
Expedia is also an excellent option for budget-conscious travellers. The site offers a variety of last-minute deals for unfilled hotel rooms and flights. If you have flexibility in your travel schedule, consider checking the deals on Expedia for your next family stay.
Pros of Expedia
Lots of bundling options
Surplus inventory deals
Ability to pay for a trip in instalments
Best deals for bundling options
Cons of Expedia
Strict cancellation policies
Reports of bad customer service
KAYAK is the first entry on this list that isn't a traditional booking site. No, it's something else entirely: a metasearch engine.
The site is unique because it is a travel search engine, which means its sole purpose is to help you find exactly what you're looking for. Since KAYAK is a search engine, you can't book a vacation directly on the site. Indeed, it's a bit like Google. While it gives you access to a bunch of information, you still have to do the legwork.
Although that means there will be more steps involved in your booking process, the amount of time you save when searching for a deal more than makes up for that.
KAYAK can be a great money-saving tool for flexible families because you can compare rates on hundreds of vacation rentals for a broad range of times.
Maybe your timeframe isn't flexible, but your accommodations can be. If you are able to forego certain luxuries on your trip—maybe the jacuzzi bath isn't that essential—use KAYAK to compare unique combinations of amenities to get the most vacation for your dollar.
Pros of Kayak
Effective vacation rental comparison tool
No service fees
Flexible filtering options
Cons of Kayak
Extra step between finding and booking a vacation
Listed prices on KAYAK may not include a vacation rental site's service fees
Travelocity is laid out almost identically to Expedia's website and offers many of the same features and deals. That likely reflects the fact that Expedia bought Travelocity in 2015. Not only does Travelocity's site design look identical to Expedia's, but it shares many of the listings.
Since Travelocity is so similar to Expedia, which travel site you decide to go with ultimately comes down to personal preference. In terms of booking functionality, Travelocity is the same as Expedia.
It may be helpful to note that Travelocity's blog is better than Expedia's. Travelocity was founded on the principle of wanderlust, or the desire to explore. Its brand identity is more adventurous and playful than Expedia's, which often translates into a more engaging blog.
Pros of Travelocity
Owned by Expedia, so you know what you're getting
Deals are available when you bundle
Cons of Travelocity
Not good for single bookings
Reports of poor customer service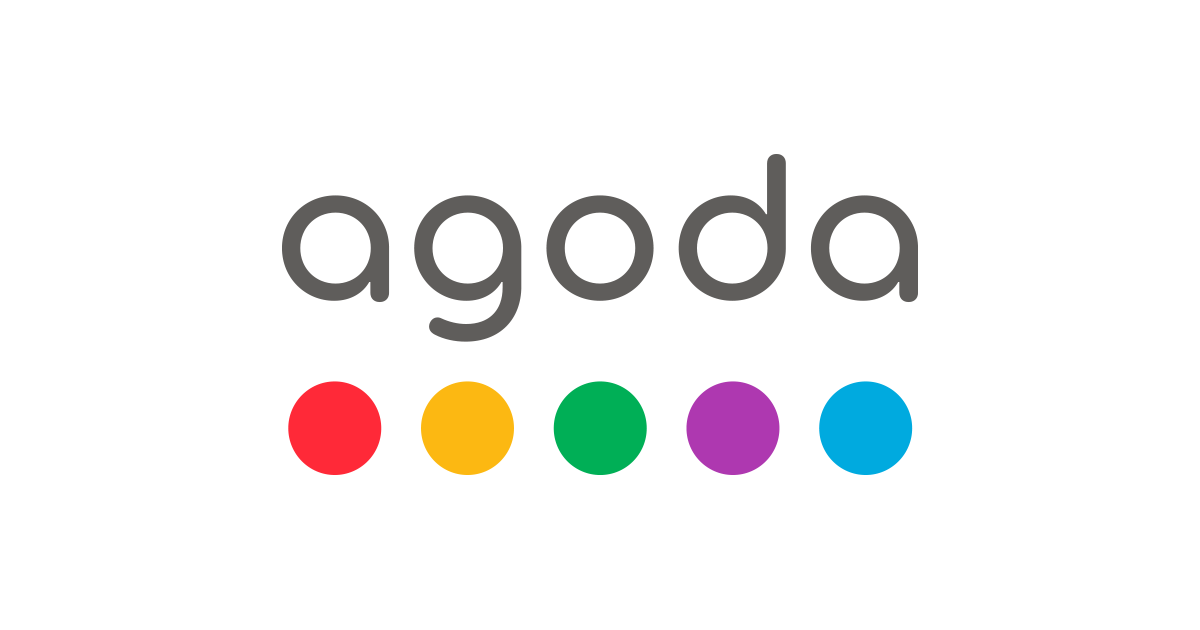 Agoda is part travel agency, part search engine. What sets Agoda apart from other sites on this list is its geographic specialization in Asia.
Agoda is a lesser-known travel agency in America, but what the company lacks in brand recognition, it makes up for with deals and detailed travel guides for destination cities all over the world–especially Asia.
Planning a trip to Asia comes with many travel considerations, such as vaccine requirements and a possible language barrier. Agoda's bundling options make the challenges of travelling to Asia less of a logistical headache.
Despite its easy-to-use interface and variety of customer services, Agoda has gotten a bad rap on some travel blogs. Some customers claim their reservations were cancelled without notice or that they were charged for their stay but never received a confirmation email. The truth is, all travel agencies have their warts. 
Still, the experiences of these dissatisfied customers shouldn't be discounted, but their experience is likely atypical. Agoda is a legitimate company with some of the best vacation rental offerings in Asia.
Pros of Agoda
Wide variety of vacation rental options in Asia
Safe, trusted company despite lack of brand recognition
Detailed guides for travelling in Asian cities
Cons of Agoda
Reports of bookings being cancelled without notice and missing booking confirmations
Trivago is another metasearch engine that allows users to browse hundreds of hotel and vacation rental deals. Like KAYAK, Trivago is an intermediary between vacation rental sites and vacationers. Trivago functions similarly to KAYAK but pulls its listing information from different websites.
While there is plenty of crossover between the two sites, it's best to explore both to see if there is a deal exclusive to one. What's more, Trivago has a better customer service experience compared to its rival.
Pros of Trivago
Quickly compare hundreds of hotel and vacation rental options
No service fees
Marginally better customer service than KAYAK
Cons of Trivago
Listings may not include additional service fees included during actual booking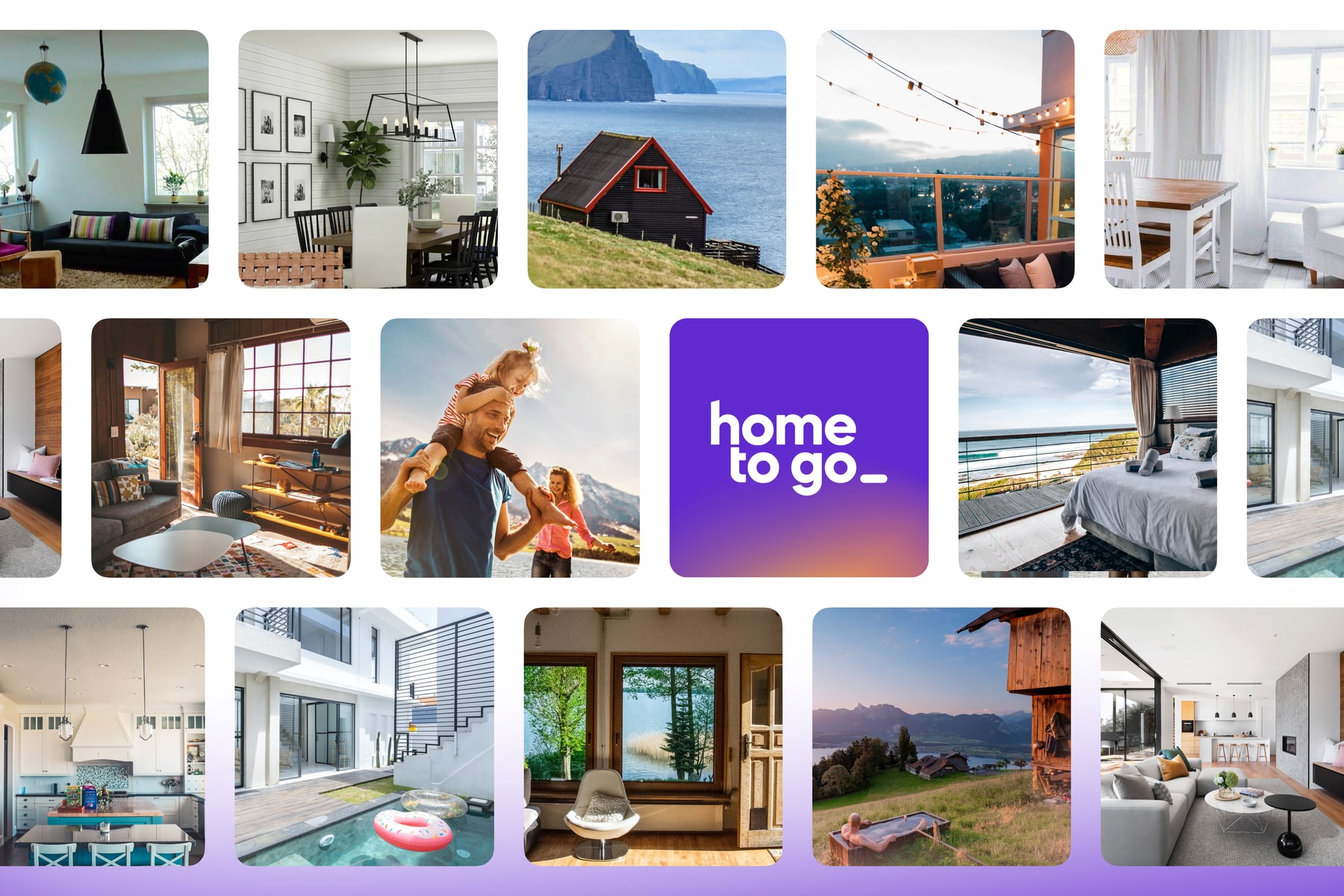 HometoGo is the third dedicated metasearch engine website on this list. HometoGo compiles hotel and vacation rental prices from online travel agencies and presents them to consumers in a unique user experience.
The main difference between HometoGo and other online travel agency metasearch engines has to do with its business model.
Metasearch engines such as Trivago and KAYAK have a pay-per-click business model that charges vacation rental sites a fee whenever a customer clicks on a listing. HometoGo instead charges vacation rental sites a fee based on actual bookings, not clicks.
How does that benefit you? Well, HometoGo's model doesn't charge booking sites per click, so they attract a lot more listings. That means users wind up with more competitively-priced options to choose from.
Pros of HometoGo
Booking site-friendly business model attracts diverse listings
A fresh alternative to Trivago and KAYAK
Cons of HometoGo
Lacks brand recognition of more established metasearch engines
FlipKey is a lesser-known vacation rental site under the TripAdvisor company umbrella. Flipkey helps users find vacation rentals based on location, amenities, and reviews.
FlipKey boasts a unique stock of vacation rentals compared to the rest of the market, but their prices tend to be steeper than larger companies like Airbnb or Vrbo.
The site does have some affordable listings in the US. So, if you're looking to vacation in the states, it is a site worth considering.
Pros of FlipKey
Unique vacation rental stock
Affordable prices in the US
Cons of Flipkey
Limited overall rental stock compared to larger sites
Expensive international prices
Luxury Retreats did it right. Spare no expense. After all, if you're on vacation, you deserve the best. That marketing strategy made so much sense to the public that Airbnb moved in and decided to buy the company, renaming it Airbnb Luxe.
Airbnb Luxe operates under Airbnb, which means that the same user functionality can be found on both platforms. What sets Airbnb Luxe apart from Airbnb is its luxury vacation offerings, making it a great resource for booking a special family stay.
Most of this article has focused on saving a dollar wherever you can because vacations are expensive. But sometimes, it pays to indulge in the decadent.
Despite being a luxury brand, Airbnb Luxe does offer some deals and discounts, so be sure to keep an eye out for special promotions.
Pros of Luxury Retreats, Airbnb Luxe
Wide selection of luxury vacation rentals
Occasional deals and promotions
User-friendly interface
Cons of Luxury Retreats, Airbnb Luxe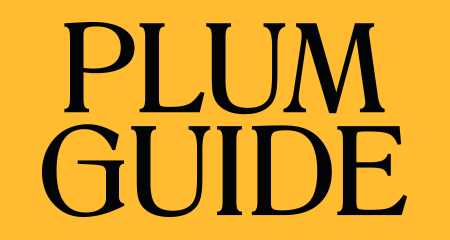 In-person travel agencies have become a thing of the past, but that doesn't mean the customer service model has gone out of style.
Plum Guide is a unique vacation rental site that is extremely selective with its properties. The exclusivity of Plum Guide's listing process is meant to curate the most comfortable vacation rentals available on the market.
What Plum Guide lacks in listings, it makes up for in customer service. You may only have a single vacation rental available in your dream destination when you use Plum Guide, but you can rest assured that your stay will be hassle-free, accommodating, and have the best customer service available.
Pros of Plum Guide
Rigorous listing standards
Excellent customer service
Cons of Plum Guide
Can be expensive
Fewer listings than other sites
Final Thoughts
The first step to any vacation is booking your trip. Of course, it has never been easier to do that thanks to the proliferation of booking sites now available. However, it's important to do your research, so you can ensure that you use only the best vacation rental sites to get great deals for you and your family. Once you, all that's left is to pack and get ready to make new memories.
Check out these other fantastic travel guides that will help with your vacation planning:
More about our TFVG Author
Karly is a The Family Vacation Guide guest travel contributor.