After adding up all the things you have to pay for on a regular basis, it's understandable that a family vacation may be low on your priority list.
Is a trip to Universal Studios worth the hassle? How much does it cost? I'm here to break down the pros and cons and help you get the most bang for your buck. So if you are looking for a small getaway or a week-long trip, you can be sure to secure your stay the right way.
Overall, there are three different theme parks within Universal, and each are incredible attractions filled with entertainment, including eight resort hotels. These include Volcano Bay, Island of Adventure, and CityWalk.
So, how reasonable is a trip to Universal? Let's dive deeper.
Simple Tips to Not Break the Bank
Here are a few tips to consider before going down the rabbit hole of expenditures.
Think thrifty! Save on extras by bringing regular-sized water bottles and small snacks. However, be sure to store them safely while adhering to park guidelines. Before booking your stay, keep an open mind and keep your eyes peeled for significant deals online.
Planning is vital as January and September are slower, less expensive times to visit. Also, remember that the "off-season" isn't very child-friendly with school schedules, but do what works best financially.
Hotels slightly outside the park could be better for your wallet at first glance, but don't forget about the money-saving perks included in premium hotels. It's a balancing act, and it's good to plan strategically.
General Ticket Prices
Tickets are a must, and the cost depends on many factors, including age, time of year, parks visited, and extra add-on perks such as the express pass option. Children three and younger receive free admission, and kids are considered 3-9 years old.
Prices can get complicated quickly. But here's a simple breakdown:
One day, one park is $109 per adult, $104 per child
For two days, two parks are $107 per adult, $102 per child
For three days, three parks are $91.67 per adult, $88.33 per child
For an average family of four, tickets will cost around $1000, not including tax, for two days and two parks. The good news is that there are deals and promotions to consider. For instance, you can experience five days with two days free.
Deals and Secret Discounts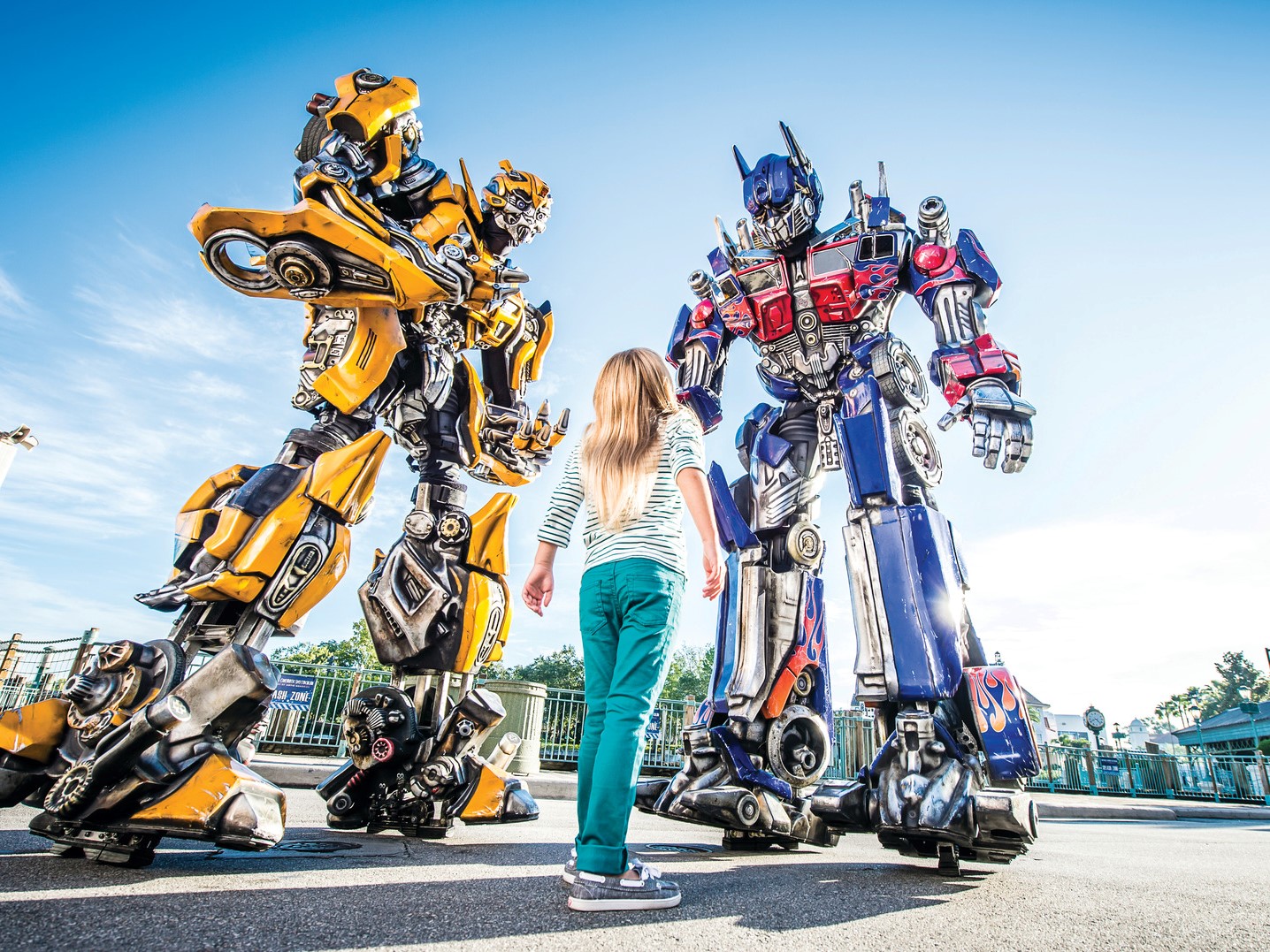 Did you know that you can save on bundles and hotels if you are a Florida resident? Residents can save up to $30-$40 per day on tickets.
Also, if you are an active military family or a family member is retired from the military, you can receive an added discount when you provide identification upon entry. You can choose the two or three park options with the military discount and receive six tickets total.
For the extensive traveller, or if you plan to visit a couple of times a year more, you can invest in the annual pass, which starts at $350 but could be worth the price.
Purchasing tickets online can also save around twenty dollars.
If you are driving to the destination or renting a vehicle, another way you can save is to check out Avis and Budget. You can save 25%, courtesy of the resort, using a discount code by using thud company. Also, keep in mind parking is around $26-36 dollars per day, which can quickly add to your vacation total.
Don't forget to take advantage of being a AAA member. You can save 10-15% on various restaurant and store purchases.
Discounts will be your friend for families wanting to explore the various theme parks.
As ironic as it may sound, the longer your trip is, the more money you save per day.
Get the VIP Experience
This feature can be beneficial for first-time visitors.
Let experts guide you through Universal Studios, Island of Adventure, or both. Keep in mind that the one park option provides a five-hour tour, being first in line at a minimum of eight prominent attractions.
The two park selections include a tour of seven hours, with the ability to be in front of ten attractions.
Both experiences offer the following exclusives:
Special entrance and reserved seating
Free valet parking
Continental breakfast and lunch
Universal Express Unlimited Pass
Lanyard
Select discounts
Be whisked away in a group setting, or you can choose a more private VIP experience, creating your schedule.
The main difference is that the group VIP selection allows breakfast and lunch at a buffet or quick-service option. But the private VIP experience allows for all meals, including dinner at a full-service restaurant.
Again, while it comes with a cost, becoming a VIP could be something to think about, especially if you plan to get a pass.
Express Passes
All passes ultimately save on other expenses, such as hotels, purchases, and food items.
You can buy Express Passes before or during your trip. But if you purchase them online, you could save 20% total. There are two options, the basic Express Pass or the Express Pass Unlimited. The basic lets you in the express lane, but there is a catch. You can only use it once per ride.
However, Express Pass Unlimited has no limitations, which is handy if you only spend a day or two at the park and are in a time crunch.
If you stay at a premier hotel, you will automatically receive the Unlimited Express Pass. But for the rest of us, it comes with a cost. Unlike tickets, the price remains the same per person regardless of age.
Basic Express Pass starts at $79.99 each
Unlimited Express Pass starts at $109.99 each
There's also an express pass strictly for Volcano Bay, at $19.99 each.
Volcano Bay
If you still want a getaway but want another option in the summer heat, you may consider Universal's water park Volcano Bay.
Enjoy a wave pool, winding river, beach, and water coasters. Whether you are looking to chill or thrill, there's something for everyone. There are also nine different food and drink options.
Volcano Bay can even serve as a stand-alone trip. So while it's not as expensive, it does start around the $80 price point.
However, you can check online for current deals and savings.
One noticeable downside is that towels are $6 to rent, but you are welcome to bring your own. Every little bit to save is a win.
Islands of Adventure
From Jurassic Park, Transformers, and Spider-Man, to Harry Potter, this is a popular must-see within Universal Studios.
The Islands of Adventure theme park is jam-packed with shows, coasters, and attractions. The Islands of Adventure has been easily a fan favourite over recent years. Therefore, a pass for this particular park could be most beneficial. 
Current attractions include Dark Arts and Nighttime Lights at Hogwarts Castle, Hogwarts Express, and The Incredible Hulk Coaster, to name a few.
Tickets start around a hundred dollars, depending on how many parks you choose in your initial package.
CityWalk
CityWalk is the centre of food, drinks, shopping, and entertainment for all ages. The best part is, there's no additional entrance cost. It's a relaxing way to sneak off and play mini-golf or visit the movie theatre. 
If travelling by car, there is a parking fee:
Regular parking: $27
Prime parking: $50
Prime upgrade: $23
There is a separate area for picking up and dropping off guests to avoid these fees by getting a ride elsewhere or taxi.
Accommodations
There are three tiers to choose from when deciding on a hotel: premier, preferred, and value.
Hotels at the park typically range from $100-$300 a night but come with advantages that save time and money.
By choosing a hotel on park grounds, you will gain access to:
Early admission to theme parks one hour before opening
Multiple free means of free transportation
Priority restaurant seating
Access to express lines
Complimentary merchandise sent to your hotel door; no need to carry extra bags all-day
Below are the premier hotel options for a top-notch stay, starting at $200-$300 a night:
Hard Rock Hotel
Loews Portofino Bay Hotel
Loews Royal Pacific Resort
The preferred option and middle-tier include the Sapphire Falls Resort, which starts at $181 a night. This eye-catching paradise is next to Volcano Bay.
Highlights include:
Multiple restaurants
Free transportation, including water taxis, makes every park accessible.
Kid-themed bedrooms
Game room
Pool complete with waterslide.
If you are looking for a more affordable option, these two below are comparable. Both start from $91 to $136 per night before taxes:
Dockside Inn and Suites
Surfside Inn and Suites
Lastly, you may consider staying in an Airbnb rental or slightly out of the area at a hotel.
It can be more challenging with a rental, as several hotels around the area are around or under $100 per night plus provide significant advantages.
These hotels often include complimentary breakfast, free shuttle service, accessible shopping, food options, and less worry over parking fees.
For instance, the Holiday Inn & Suites seems like a great value option for the area, just a couple of miles from the Studios.
This kid-friendly option includes two swimming pools, a gift shop, restaurant, bar, game room, and fitness centre. 
Other hotels to consider near Universal include Best Western and La Quinta Inn.
Dining Options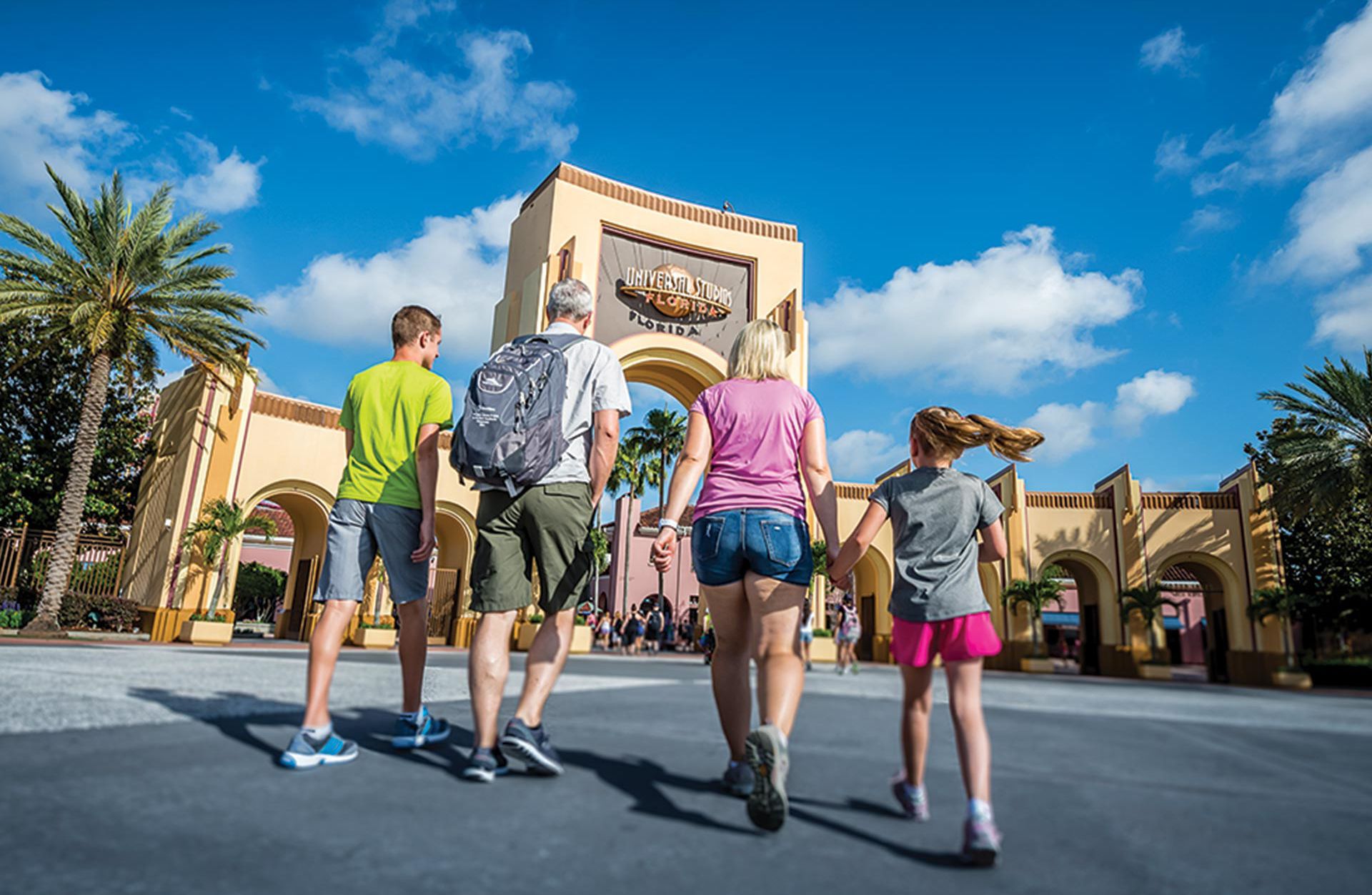 With over a hundred dining options, there's something for everyone. As a result, there's a lot to unpack, from hotel dining to cheaper grab-and-go options.
Let's start with family-friendly dining at premier hotels, which could be an accessible option if you already stay here.
Loews Portofino Bay Hotel includes: Mama Della's Ristorante and Splendido Bar & Grill.
Loews Royal Pacific Resort includes Islands Dining Room and Jake's American Bar.
Restaurants to choose from outside of hotel dining:
The Toothsome Chocolate Emporium & Savory Feast Kitchen
Three Broomsticks
BigFire
Marvel Character Dinner
Confisco Grille
Five fast options:
The Frying Dutchman
Richter's Burger Co.
KidZone Pizza Company
Leaky Cauldron
Mel's Drive-In
For the average small family, prepare to spend daily around $50-$60 bucks per person.
There are also multiple ice cream shops and stops for beverages and treats:
Cathy's Ice Cream
Cinnabon
Starbucks
Florean Fortescue's Ice-Cream Parlour
The Fountain of Fair Fortune
Dining Plans
There are two options for prepaid dining plans listed below, with amounts per person without tax.
The quick-service dining plan includes one small meal, snack, and beverage every day:
Adults $25.99
Children $17.99
The full-service dining plan includes one large meal, one quick meal, one snack, and one beverage daily:
Adults $34.99
Children $26.99
If you are unsure about purchasing before the trip, you can always change your mind and add the plan throughout your stay.
However, it may be more affordable to forego this option. You may not eat as much as you think during the busy days.
Considering how expensive and large portion sizes can be, a simple solution could be to split two entrees. For example, if you have a family of four, perhaps order two dinner-sized meals instead.
You can always take it day by day.
Save Money by Saving Time
You can save on time and potentially unwanted merchandise by storing belongings in a locker for a small price of ten dollars a day.
A safe locker can keep sweatshirts, change of clothes, sunscreen, bags, snacks, water bottles, and anything you want to take with you while freeing up your arms.
Did you know that there's a Universal Resort app you can download on your phone? Having a virtual map with you at all times can come in handy. Using technology can maximize your experience and productivity and save you money.
You can compare prices, buy tickets, check wait times, browse menus, and order food with the app. In addition, reservations can be available at your fingertips.
Ideally, the perfect length of time is two to three days to ensure you get what you want without feeling overwhelmed.
Before time flies, plan out details, timeline, budget, and a solid estimate on extra spending money left over for merchandise.
Being mindful will make unwanted splurges less tempting.
Best Times to Visit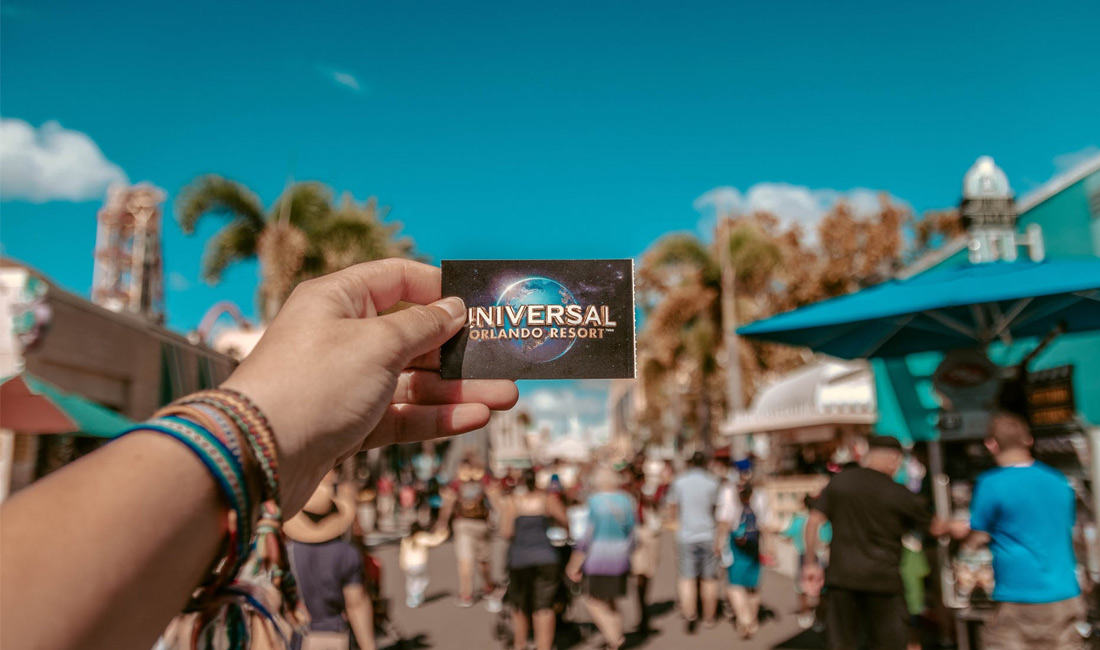 You will fit right in if you crave action-packed coasters and love the movies and themes.
Currently, Universal is expanding and will open a new theme park called Epic Universe. Although it's still in the early stages, it is estimated to open in 2025.
So far, the only attraction confirmed is Super Nintendo World, among new hotels. But it will be the largest, most innovative park yet, attracting even more people.
Universal is open all year long, but there are peak times and lulls.
The beginning of the year, spring break, and late summer to early fall are generally the best times to visit.
There is an online calendar predicting the crowd forecast. The crowd calendar will notify you of events occurring and updated hours, helping you make informed decisions.
Generally, weekdays are slower, but it also depends on the year. Summer months are prime, especially when kids are out of school. On the other hand, September is an excellent option weather-wise and for your wallet. But, of course, it depends on preference, income, deals, and what you plan on doing on your trip.
Don't Forget the Extras
Souvenirs can be a must, but an average adult t-shirt can cost $24-25. An autograph book is estimated to cost around $8. And when we get into speciality gifts such as a Harry Potter wand and robe, it can cost hundreds.
Perhaps the My Universal Photos Package would be a better choice if you'd rather keep photos. The photo package starts at $69 and includes a one or three-day package of digital theme park downloads, a lanyard, 4×6, and 5×7 printed photos.
The Volcano Bay Photos Package includes professional ride pics and digital downloads that start at a low cost of $39.
Final Takeaways
Setting aside at least $2000 minimum for a future or upcoming trip would be ideal. However, it could easily be double that amount for all the bells and whistles. The final count depends on many factors, including the size of your family.
Ultimately, where do you want to stay? What food choices are best for your family? Are you going to want souvenirs and merchandise? The bottom line is that you can never save up too much money for an adventure like this one, and things are constantly changing.
Think ahead, and the pros are definitely in the discounts. The most significant factor is what theme parks and rides are a must for you and your loved ones? Start there, then outweigh the rest.
Also, take into consideration if you are planning to fly or drive. Driving means extra parking costs, but it also may be way less expensive than hundreds of dollars on plane tickets.
Again there are a lot of necessities, but you can easily cut out extra costs if needed. However, you may be surprised at how affordable it can be with careful planning and budgeting.
Check out these other articles about vacationing in Florida:
More about our TFVG Author
Karly is a The Family Vacation Guide guest travel contributor.