Finding a good family vacation destination is not easy, and there can be a lot of factors to consider before you can even begin planning for a trip.
If you are stuck between multiple options, it is often tricky to try and compare them, especially if you do not know much about either country.
Hawaii and Costa Rica are two fairly famous vacation destinations, both known for being excellent tropical spaces that can offer a huge amount of variety and natural beauty. But if you are torn between choosing either of these options, then it might be best to look at them objectively.
Hawaii and Costa Rica are great places to spend a trip, but they also have a lot of differences that set them apart from one another.
Finding the right one for your family vacation – with or without kids – means figuring out which one best suits your holiday needs and preferences.
Why Costa Rica and Hawaii?
Costa Rica and Hawaii are both excellent tropical locations, sharing a lot of core similarities that make them both very appealing options. Even if you have not been to either country before, most people are aware of how popular they are among tourists, especially during the warmer months.
However, it is the differences that matter most. Costa Rica and Hawaii are two very different places under the surface, and understanding some of the more intricate details can be important to help you figure out which option is best for your family. Even the smallest difference could matter when the family is there for an entire vacation.
Both locations are well-known for having excellent beaches and plenty of natural life, letting you enjoy nature without having to go into dense forests or hard-to-explore mountains. If you want to relax by the beach, then either of these options can work.
Comparing Costa Rice and Hawaii
There are a lot of things that you can try to compare between the two destinations, and all of them can be important for your next family vacation. Even if something does not matter to you personally, it is important to know where you might be headed as much as possible.
Budget
If you do not want to spend too much, then your money will be worth a lot more in Costa Rica. Since the country is poorer as a whole, you are able to spend a lot less on a lot more, whether that is food and supplies or getting better accommodation. For budget holidays, this is a great choice.
It is important to remember that 'budget' does not mean 'bad.' Most of the hotels and services in Costa Rica are perfectly fine, and many might even be on par with some of the hotels you would find in Hawaii. Most things are simply cheaper there was a whole, no matter what you are buying.
Hawaii, by contrast, is very expensive. Even really basic accommodation can cost a lot, and it is hard to budget how much you might have to spend. Getting a decent hotel is pricey, and once you are there, even buying food from grocery stores can eat into your budget quickly.
It is a great place to be if you can afford Hawaii, but Costa Rica is simply far too cheap for most people to pass up. The reduced cost does not really make the experience any less impressive, and you can buy whatever you need quite easily without breaking your entire bank account.
Family-Friendly Experiences
If you are bringing kids on vacation, it really helps to choose somewhere family-friendly and easily accessible to younger children. It does not matter whether they are pre-teens or almost full-grown adults: a family-friendly space is always going to be more important.
Costa Rica is a great destination for holiday experiences, but it has one major flaw that many people overlook. Since Costa Rica is still developing in some areas, there are a lot of remote spaces that do not have much direct support from the rest of the country.
It can be tricky to find places where younger children can get proper support if something goes wrong. For example, you would need to take a lot of food and supplies with you if traveling through remote places, something that is not always compatible with children. 
Hawaii, by comparison, is much more focused on conventional tourism. When you visit, you can get all of the amenities you would expect in only a short drive or walk, making it much easier to keep your children comfortable. Even if you are moving around Hawaii, you can keep stopping to stock up on food.
This does not mean that Costa Rica is bad, but if you are not sticking near the hotels, then you will need to prepare a bit harder. It will also not be as easy to find attractions or activities for the children to enjoy when you are out in the country's more rural, remote parts.
General Activities
A vacation is only a good vacation if you can actually stay happy and entertained. Both Hawaii and Costa Rica have a lot of different activities to enjoy, whether that is indoor or outdoor options, but there are still some differences in how they are handled.
Both destinations offer similar things: there are a lot of natural trails for walks and hikes, plenty of places to surf or snorkel, and even waterfalls or volcanoes to explore at your own leisure. Really, you can get a similar experience no matter which you choose.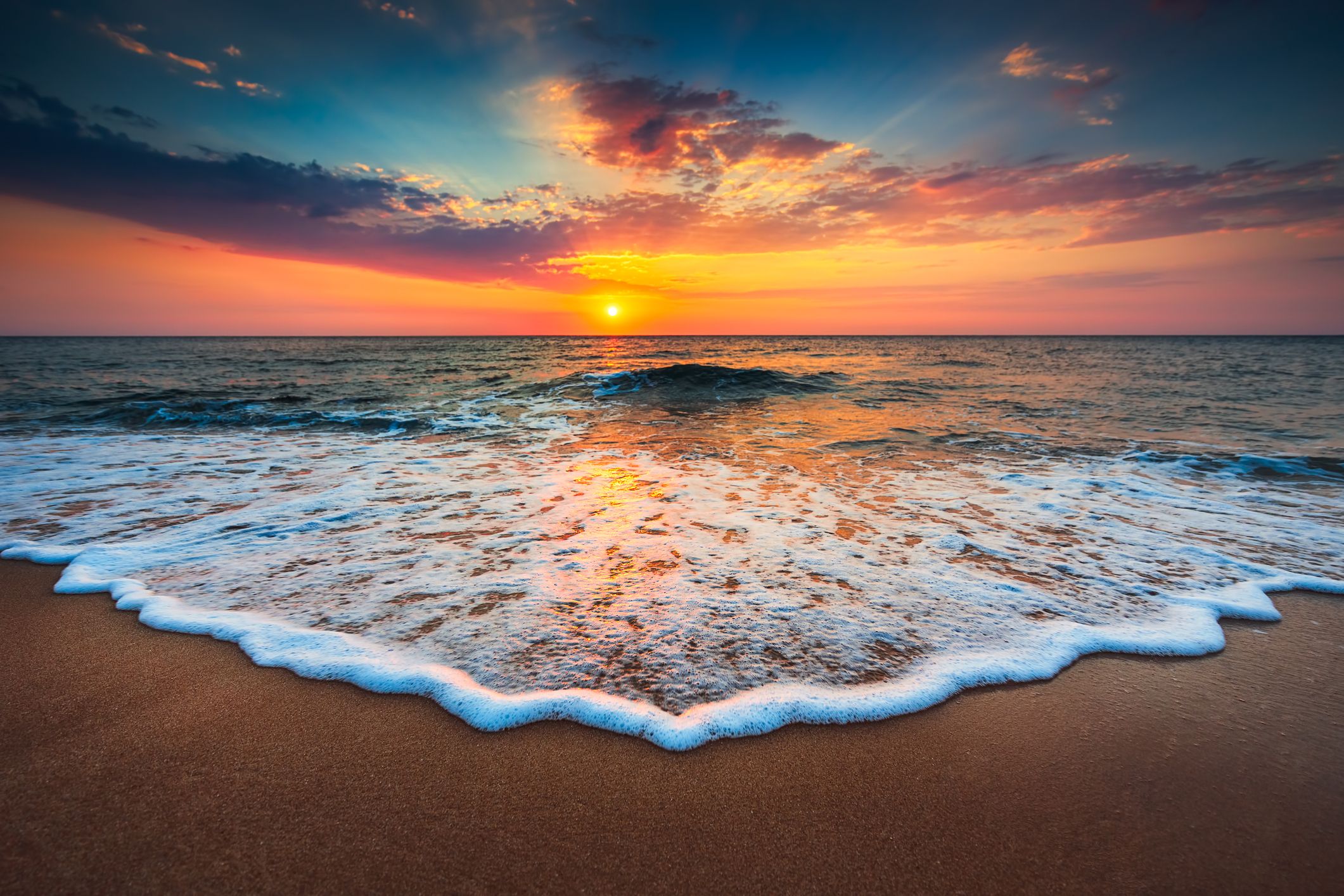 The more important part is actually reaching the activities. Since Costa Rica is less developed in some areas and still has a lot of rural land, it can be a bit tougher to reach certain places without a rental car (and, sometimes, a very in-depth map).
Hawaii makes it much easier to access different activities but tends to charge more for the experience as well. Whichever option you choose, you get a benefit and a drawback: you either pay more for extra convenience or pay less and have to seek out the activities yourself.
Amenities
Speaking of amenities, there is quite a clear difference in the ones that are offered in each country. Hawaii is much more focused on big, established chains of brands that you have probably already got back home, while Costa Rica had a definite local focus.
If you would prefer something fresh, new, and local, then Costa Rica is a perfect choice. You will not get any major hotels, but you will be able to enjoy all kinds of standalone local food brands, sleep in unique hotels that are not anywhere else in the world and get a one-of-a-kind experience.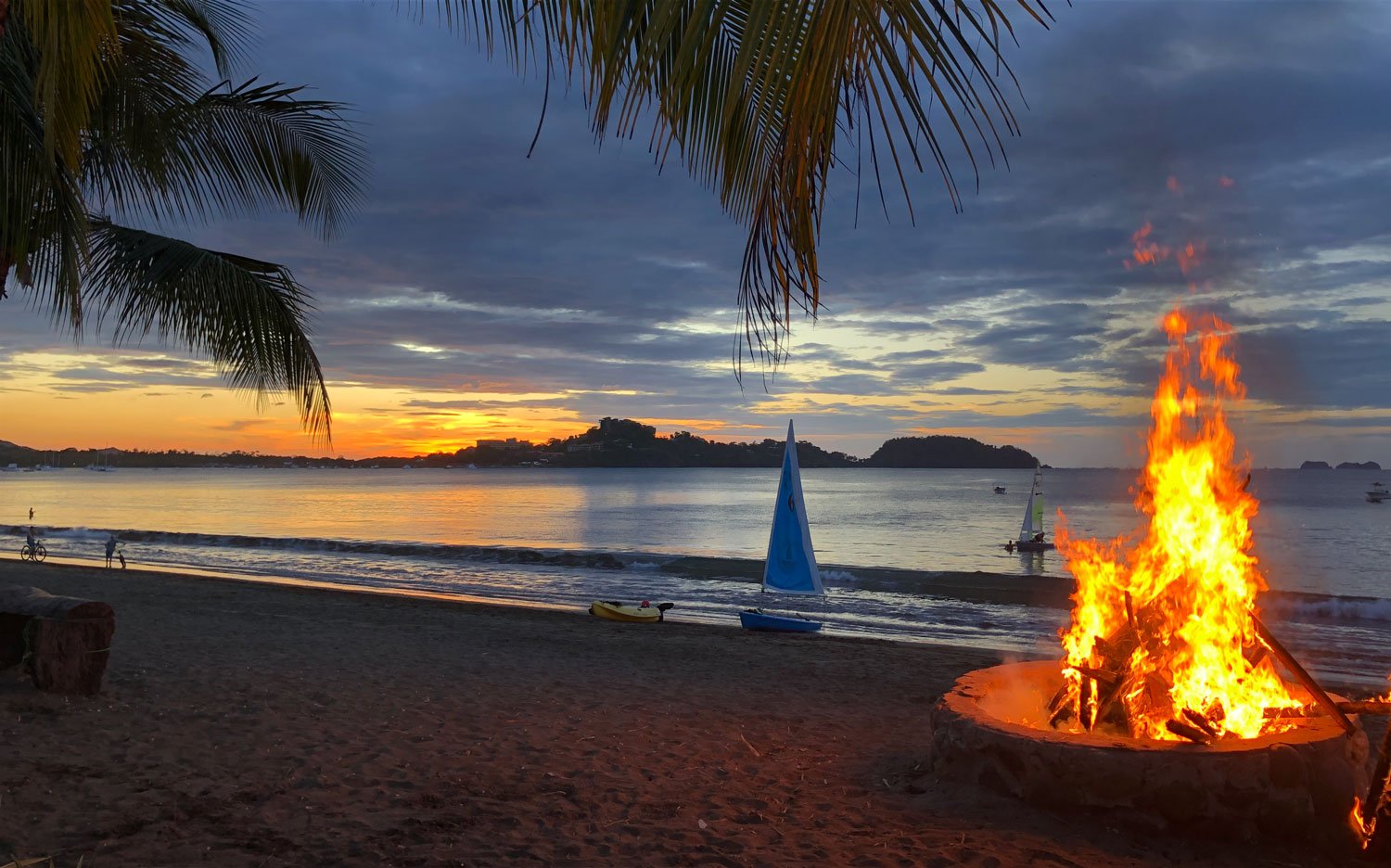 Of course, this also means that Costa Rica does not really have any of the major brands you are used to, which can mean that you will not find certain products easily. If you want to stick to brands you already know, then Hawaii is the choice.
Hawaii's list of businesses includes all kinds of major accommodation options and food brands, removing some of that local charm but giving you a more international spread of options. Depending on what you are looking for, this is either a good thing or a bad thing.
Beaches
If you are going to Costa Rica or Hawaii on vacation, then you are probably going for the beaches. There are some amazing beaches in both countries, and many of them are unique in terms of their layout, shape, look, and feel.
Costa Rica has two different types of beaches: warm clear-water beaches on the Caribbean side, often in remote areas, and nightlife-heavy beaches on the Pacific side. Both of these are easily accessible and offer plenty of unique experiences, but there is a lot to choose from.
Check out our guide to the best beaches in Costa Rica for families to learn more.
It is a good idea to remember that a lot of the country is remote, so some of the best spots are not going to be clearly marked. If you want to stick to beaches near important amenities, your choices are more limited, but the beaches themselves are still an amazing place to rest and relax.
Hawaii beaches are more developed but also tend to be more crowded, meaning that you are getting more amenities and activities at the expense of a quiet rest. However, most of the best beaches are near to hotels and restaurants, so you can always get what you need with only a short walk.
Since Hawaii has fewer rural spaces, most of the best beaches have been made more accessible, meaning that you do not have to go hunting for them yourself. This also means that more people can find them easily, so they tend to be more crowded overall, even during off-peak times.
Check out our guide to the best beaches in Hawaii for families to learn more.
Wildlife
Wildlife makes a huge difference to any country with many open forests and natural spaces accessible to tourists. Both Costa Rice and Hawaii are known for having well-developed areas right next to dense forest areas, and they are popular sightseeing destinations.
Costa Rica tends to have a lot of land-dwelling animals, such as monkeys, that will actually climb trees and swing between them right over your heads. That is not even mentioning creatures like sloths and countless other animals that might be seen as exotic back home.
Since the country has so many rural spaces, it is quite common to see these creatures wandering around developed areas. They can even wander past your hotel room or explore some of the trails that you are taking, but they are altogether quite harmless and will not pose any real threat to you or your family.
The almost 900 species of bird available in the country are just the icing on the cake, and there are plenty of water-based animals to watch from the shore as well. If you want to snap pictures of brand new animals, then Costa Rica is the perfect place to visit.
Hawaii is lacking in a lot of land animals, with the most notable animals being dolphins and turtles. However, Costa Rica not only offers these as well but still gives you ways to go snorkeling or diving with them – meaning that Hawaii actually loses out when it comes to the wildlife on offer.
Natural Variety
The diversity in Costa Rica's nature is almost impossible to beat. Not only are there rainforests and mountains, but you have plenty of rural spaces to explore, all of which can be completely unique in terms of how they look and the paths you can take.
On top of that, Costa Rica is known for having a massive range of creatures, plants, beach types, and even completely different landscapes, all within a short distance of one another. If you want something fresh, you can just drive to a different part of the country altogether.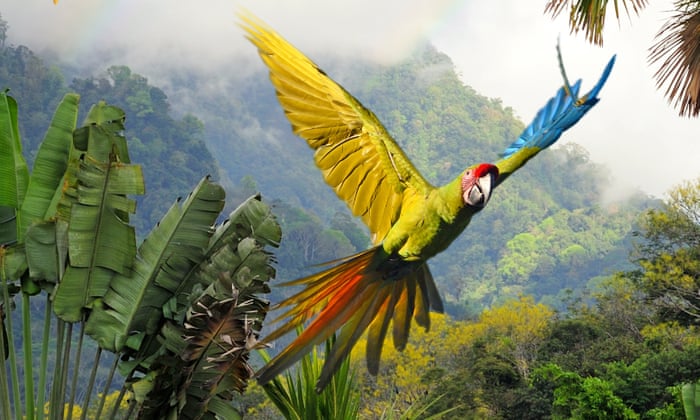 Hawaii is beautiful and offers some great views, but it is also very homogenous: after a little while in Hawaii, it is easy to see almost every variation on its natural style. Combine this with some very urban islands, and there can even be times where it does not feel tropical at all.
This is not a bad thing – sometimes consistency is good – but it can really be a downer to people who want to explore a lot of different locales. If you have kids who want to keep exploring new and exciting places, Costa Rica wins, but Hawaii is best for a very contained vacation.
Climate
The climate of both countries is important for knowing what kind of weather conditions you might end up being placed under. This can make a huge difference to your average vacation, especially if you have not planned ahead for any particular kind of weather.
On average, Costa Rica gets quite a lot of rain in the summertime, with temperatures of up to 80 degrees Fahrenheit (or up to 90 at the coast). By contrast, Hawaii gets around 85 degrees in summer and dips to roughly 75 in the winter, so their temperatures are fairly similar.
It is worth noting that Costa Rica gets most of its rain during summer in the mountainous rainforests, and the warm weather lingers over winter, meaning that it can be a nice change of pace from the chills that you would get back home. The stable level of warmth makes it a comfortable place to stay.
Hawaii is similar, but it gets most of its rain in the winter, meaning that it is best to visit one of the islands during the summer months instead. This rain will not ruin your vacation, but it can certainly be annoying to some people.
Either way, the rain will not be too cold, so you are not going to be stuck in constant freezing storms. Both countries are very warm during winter and will only get warmer as they move back towards summer, so you might even find the cooling rain quite refreshing.
Which is better for a family vacation?
If you are interested in visiting either Costa Rica or Hawaii as part of a family vacation, it can be hard to decide which is the best. They both offer many special experiences and unique sights that you can't get anywhere else, but it really depends on the kind of vacation you are looking for.
Costa Rica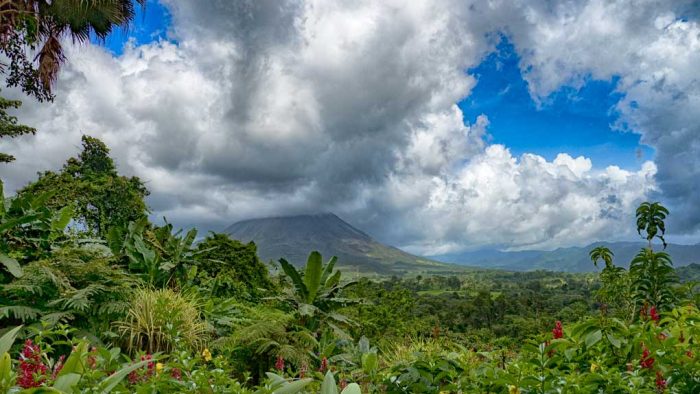 Costa Rica is much more rural and untamed than Hawaii, with a massive range of different landscapes, plants, animals, and experiences to enjoy. If you want something different, then you can easily find it, and it does not take long to hop into a rental car and explore.
Combine that with the very low costs compared to Hawaii, and it is very easy to spend quite a while in the country, even on a limited budget. You can try out different things and still have money left over, meaning that it is much easier to afford a full-scale holiday with a limited budget to spare.
If you have kids who are willing to try new things, then consider Costa Rica. It may not be the most impressive place at times, but it offers a great mixture of different options that can appeal to almost anybody, no matter how they like to enjoy their vacations.
Hawaii
Hawaii is a great place to use all of the major hotel chains and resorts that you may have heard of before and has a lot more tourist-focused experiences there when compared to Costa Rica. While you lose a lot of the natural excitement that comes from exploring, you can still rest and relax just fine.
If you want a vacation that is more in line with your normal tropical family vacations – people resting on the beach, enjoying drinks, and spending time in the sun – then it is hard to beat Hawaii. Just remember that it can be quite expensive, so you will want to budget accordingly.
Bringing kids to Hawaii is not a bad idea at all, and they are accommodated for very well. Since everywhere is well-connected, it is easy to get around quickly, and there are a lot of activities to keep younger family members entertained during both the day and the night.
Whichever option you choose, they are both worth the time and effort. There are a lot of things on offer in both countries that can help you create a memorable, one-of-a-kind vacation experience.
More about our TFVG Author
A seasoned traveller, Dad, and avid sports tourist, James foundered The Family Vacation Guide to share his expert vacation experiences- especially when it comes to being a travelling family man.
Featured in Travel articles such as Travel + Leisure, TripSavvy and SFGate, you know you're reading some of the best vacation tips online.