Maybe you had a tough week at work. Maybe your kids aren't enjoying school. Or perhaps you are just tired of the humdrum of city life. Whatever the reason, it is time for a vacation!
If you love the idea of the sun on your face, a cool breeze on your back, and the sound of trees rustling in the wind, we have the place for you. The Great Smoky Mountains is the ideal escape for every nature lover!
It is no wonder that tourists flock here all year round, heading here in the winter for great snowshoeing, skiing, and snowboarding, and flocking here in the summer to tackle the miles of hiking trails and eat at one of the many local restaurants.
For families, we can't think of anywhere better. Kids will love the seemingly-endless stretches of forest and nature that are a never-ending playground for young minds. Whether your children are already nature-lovers who enjoy bird-watching or have never been in the woods before, this is the perfect palace to introduce them to something new.
Are you sold on your holiday destination? We don't blame you! Check out the top family resorts in the Great Smoky Mountains that will make your upcoming vacation one to never forget.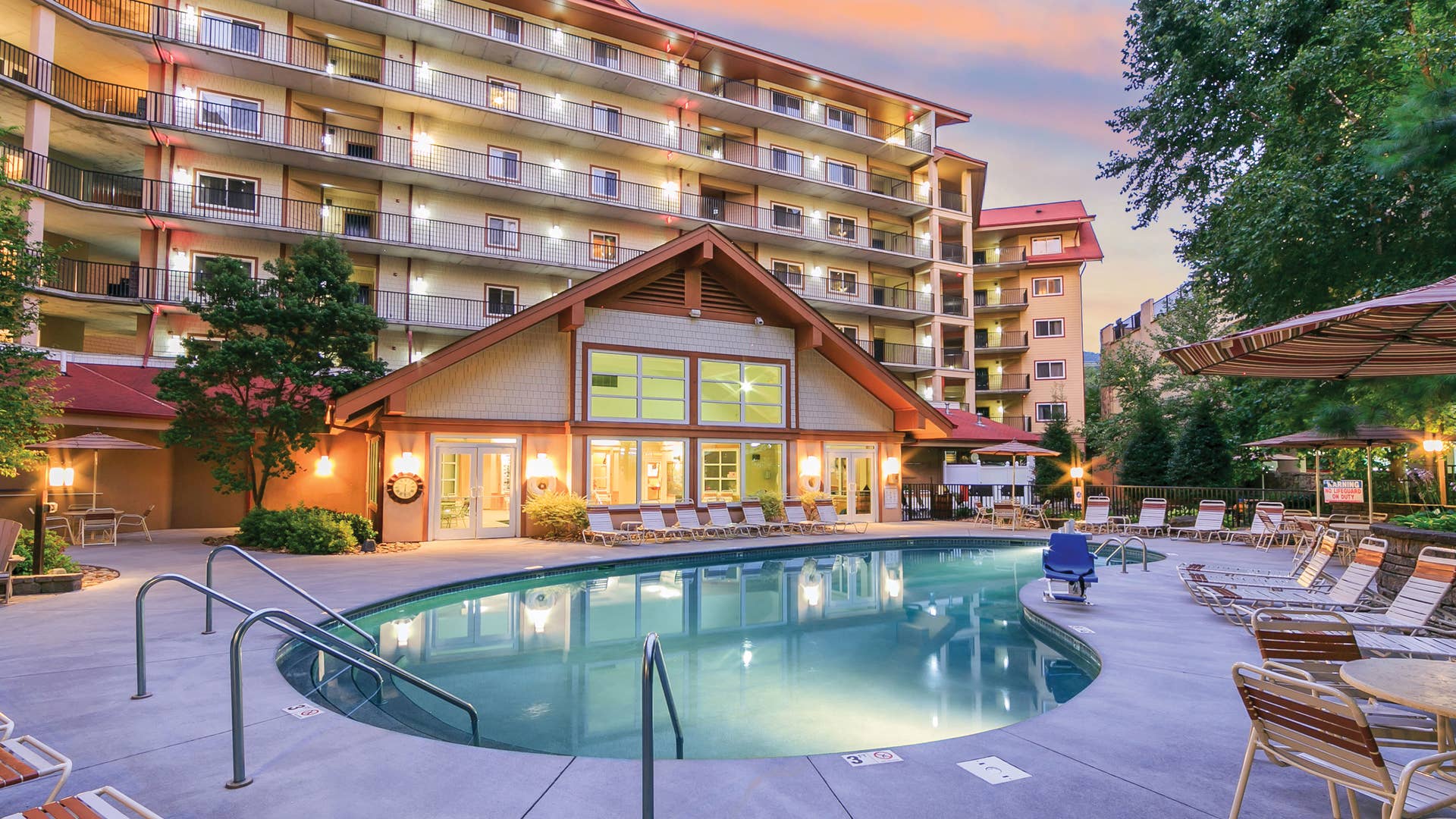 Although Holiday Inn is a chain hotel, this doesn't mean it isn't low-quality! After all, it is a chain for a reason — families love staying in the Holiday Inn hotels across the country due to their friendly service, amenities, and lower prices.
Holiday Inn at the Smoky Mountain Resort is easily one of the best family-friendly hotels in Gatlinburg. With proximity to the mountains and the downtown area, the location of this hotel is second to none.
Plus, if you want to relax with just your family, you can do that too! There are tons of amenities at this hotel that are ideal for kids of all ages, like a game room, pool picnic area, and an outdoor fireplace for making smores at night.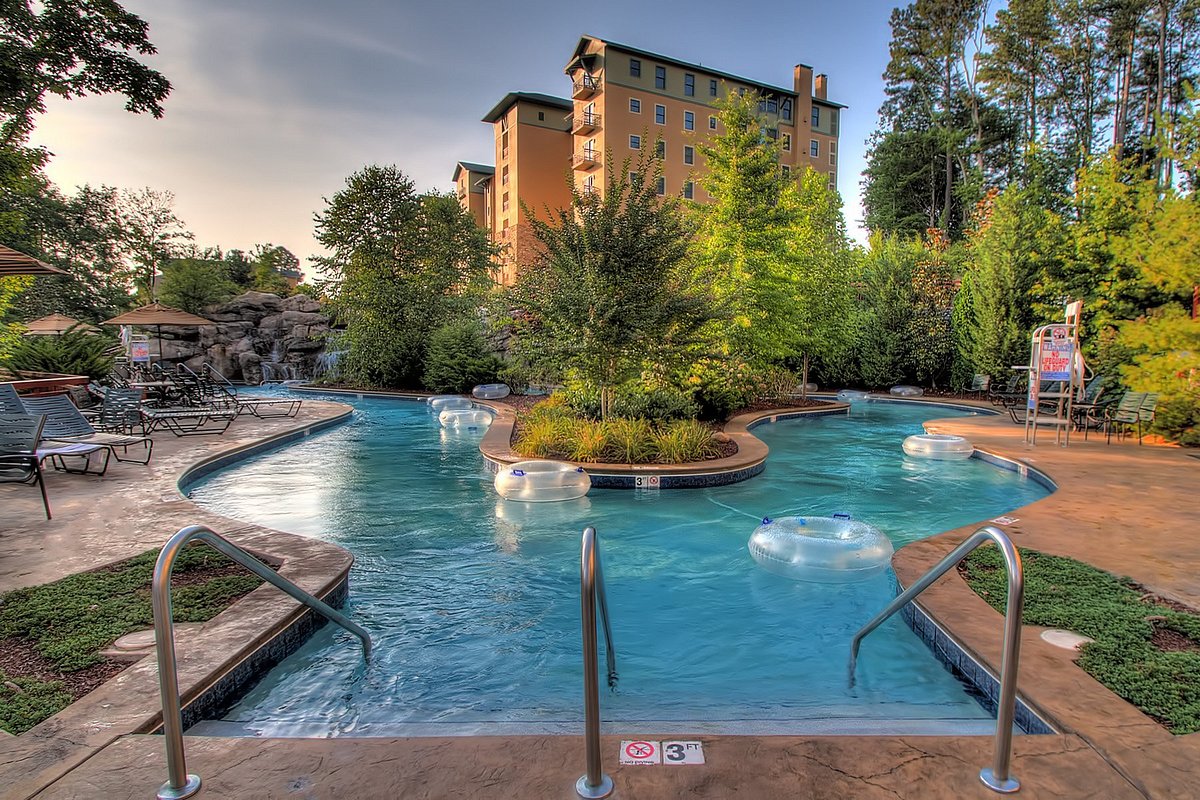 If you see photos of the outdoor pool here, you'll have no choice but to book here! The bright blue waters mixed with the amazing views from the side of the pool have made this one of the best family hotels in the area. Located next to Little Pigeon River in Pigeon Forge, TN, this family-friendly hotel has tons of outdoor amenities ideal for a summer vacation.
Featuring outdoor seating, private balconies, and outdoor play equipment, the hotel here is made for families. We recommend heading to Dolly Parton's Stampede for dinner and a show one of the nights!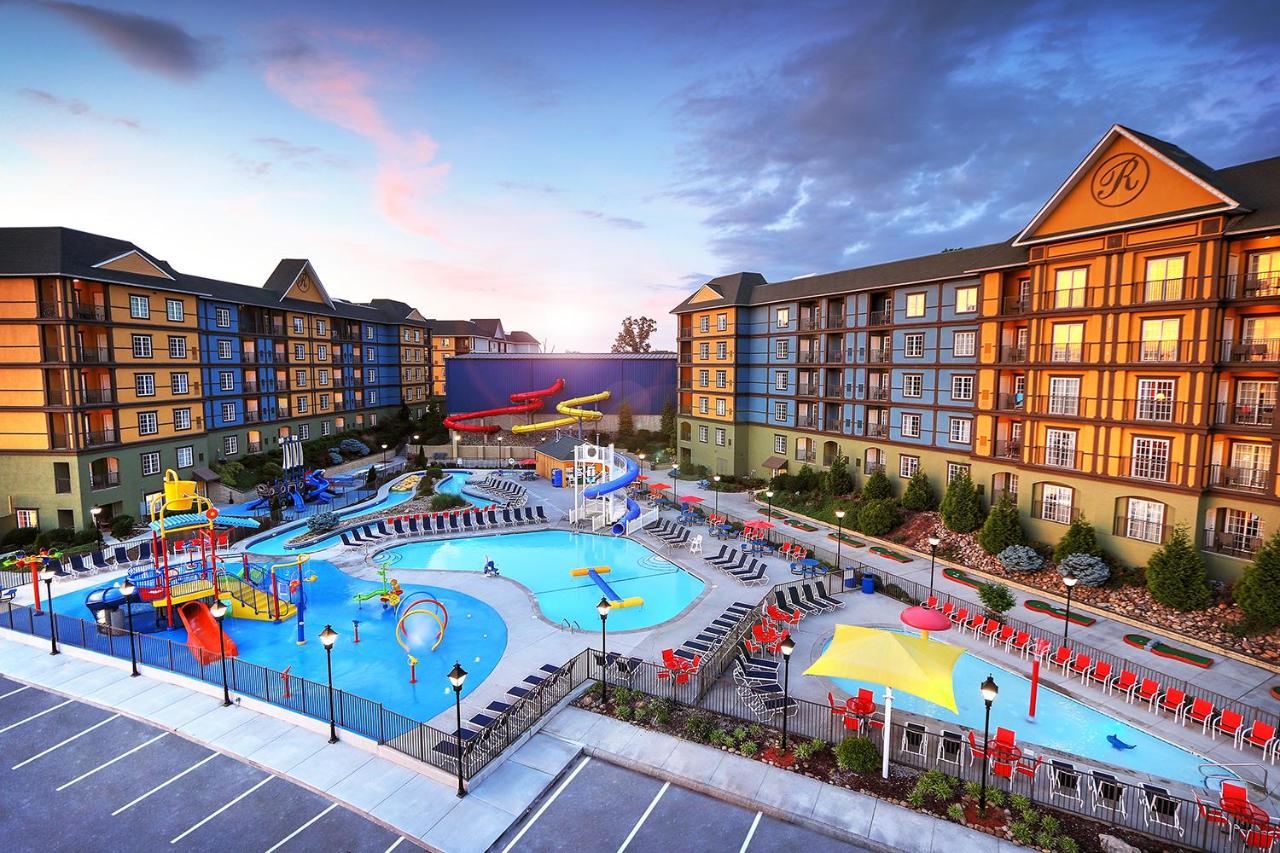 With very low prices for a family-friendly hotel, kids will never want to leave the pool area here! Featuring a tiny baby pool for younger kids, a playground with colorful toys, multiple slides for kids of all ages, a deep pool for older teens, and a medium-sized pool for children of all ages, this outdoor space is second to none in the area.
If you do ever decide to leave this amenity-laden hotel, we recommend walking or taking a taxi to the nearby Nascar Speed Park, which is just a 20-minute walk from the hotel's front doors. Plus, with tons of seating and Adirondack chairs for parents, it is a breeze to keep a watchful eye on your kid as they run up the ladder to go down the slide — again! Not to mention, the lazy river is fun to go on with your kids.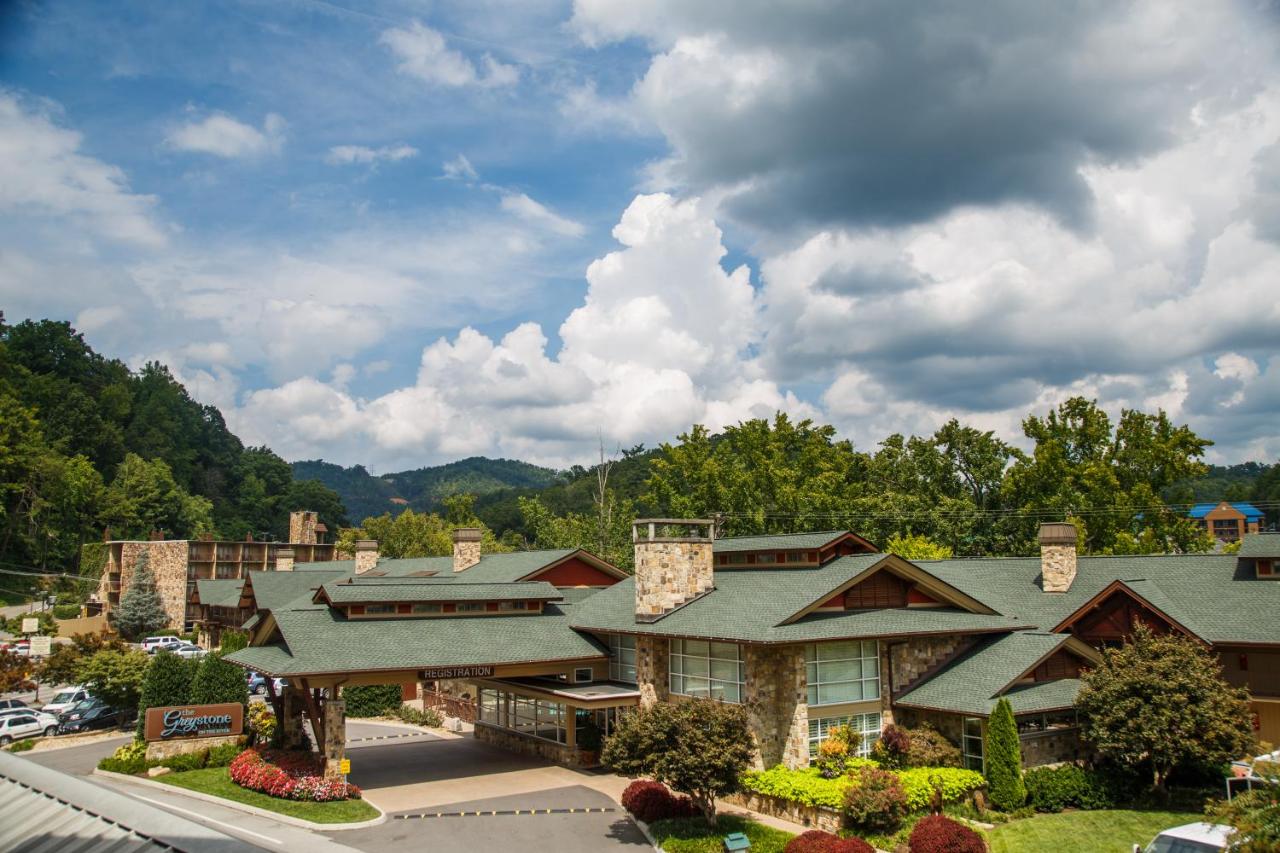 If you want to escape from reality with your family for a bit, then heading to Greystone Lodge is the place to be. For quality family time that is not interrupted by other loud children or bigger families, this hotel is ideal for exploring the beautiful nature with your older children and taking in what the Great Smoky Mountains have to offer.
Just a few minutes away from the Sweet Fanny Adams Theater, Guinness World Records Museum, and the countryside with amazing views of the nearby mountains, you will have no shortage of things to do here, no matter the season. Plus, the indoor pool and gym are great for parents and kids alike!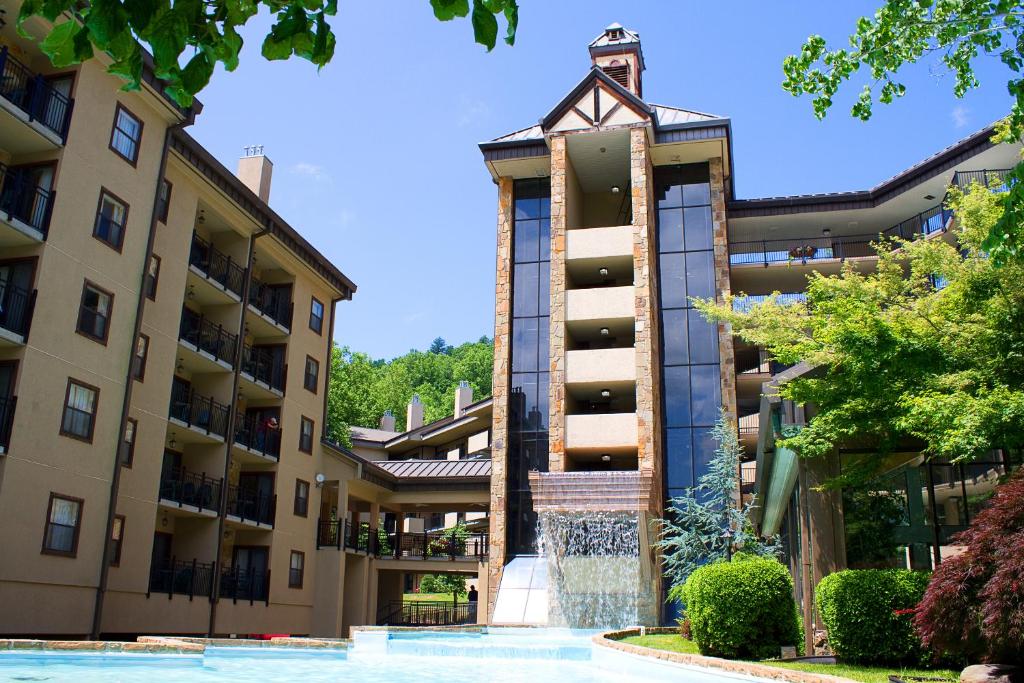 We love this hotel option for families with older teens who want to feel like they are staying at their apartment during a holiday. Instead of being in a crowded hotel with younger kids running around, Gatlinburg Town Square is a perfect spot that makes it feel like you are a local in the town.
Perfectly situated less than one mile from the entrance of Great Smoky Mountains National Park and close to downtown Gatlinburg, we love the aesthetic of this hotel. Plus, if your kids get bored — which they won't! — they can check out the fitness area, hot tub, free WiFi, and outdoor pool.
We recommend renting the one or two-bedroom apartment options at Gatlinburg Town Square. The rooms are all furnished with modern amenities and contain a kitchen, coffee maker, microwave, oven, and counter for making your breakfast in the morning, cooking snacks for your kids, or having dinner inside one of the days.
The flexibility of renting an apartment makes Gatlinburg Town Square a great option for a longer vacation with your kids!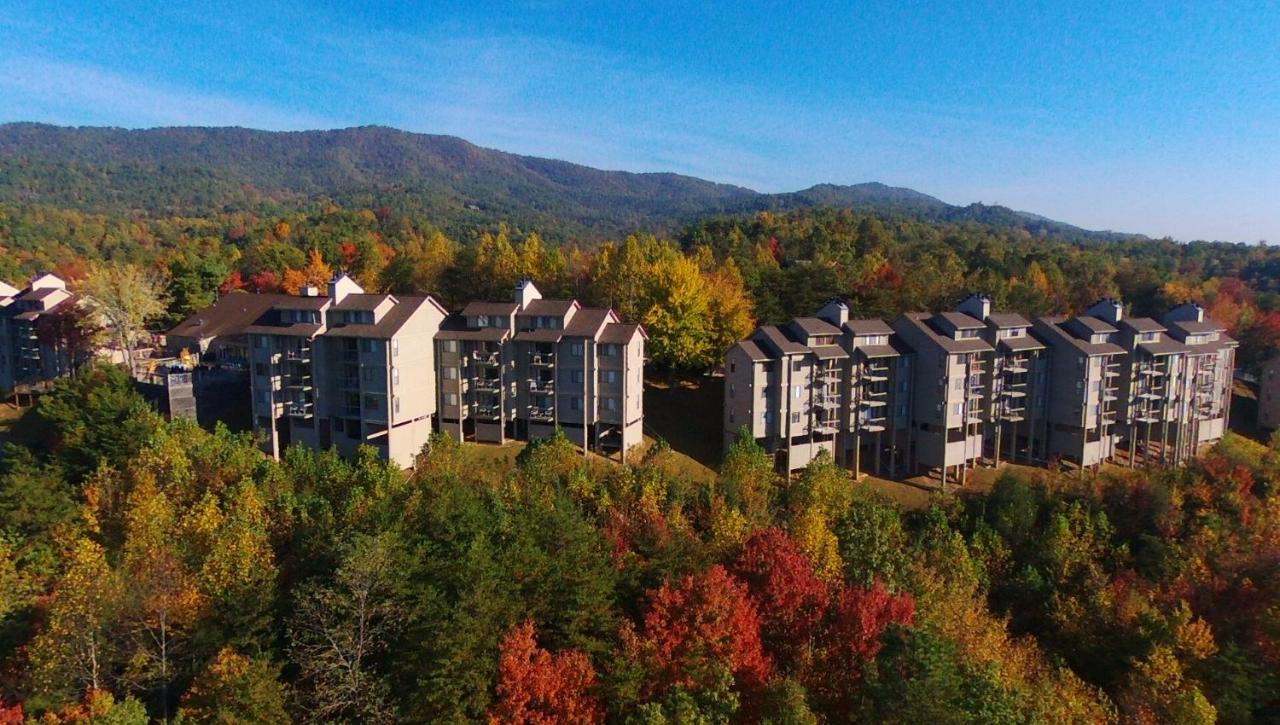 With charming touches and a homely aesthetic that makes it feel like you are staying at a friend's house, the Deer Ridge Mountain Resort is a cool way to show your kids that staying in a hotel doesn't have to always be the same!
This adorable resort is just 12 miles from the city center, but it feels like you are in the heart of the mountains. Plus, with a children's playground and kid's meals, this relaxing resort is great for introducing your kids to the beauty of nature.
Nantahala Village is a beautiful resort located in Bryson City, less than 6 kilometers from the Nantahala Outdoor Center – a great day trip for the kids! Plus, this resort has a barbecue for grilling dinner in the evening, a garden to teach your kids how to plant flowers, and a terrace to hang out on in the evenings.
Not to mention, the resort has lots of outdoor activities – especially for older teens who are excited to go on vacation and be active! Try a game of tennis with your kids, test your luck at ping pong, or go for a dip on a hot day in the outdoor pool.
If you want to get outside of the resort, this is a great place to base yourself on doing some of the best hiking and fishing. This popular spot is ideal for those who want to get on the trails, check out some of the amazing views of the Great Smoky Mountains, and see what life is like outside of a resort.
This popular hotel chain is known around the world — and for good reason! Margaritaville has a never-ending party and good vibes, which is exactly what you want when you go on vacation with your kids!
If you are heading to Gatlinburg with your kids in tow, then Margaritaville is the place to be. Although it is more expensive than other options on this list, the family rooms, kid's activities, family-friendly amenities, and never-ending excursions are ideal for those with young children.
During your first day on vacation, check out the swimming pool, indoor pool, and fitness center. If you want to take a day trip outside the hotel, head to the nearby Ripley's Aquarium of the Smokies, which is less than a quarter-mile walk from the front door!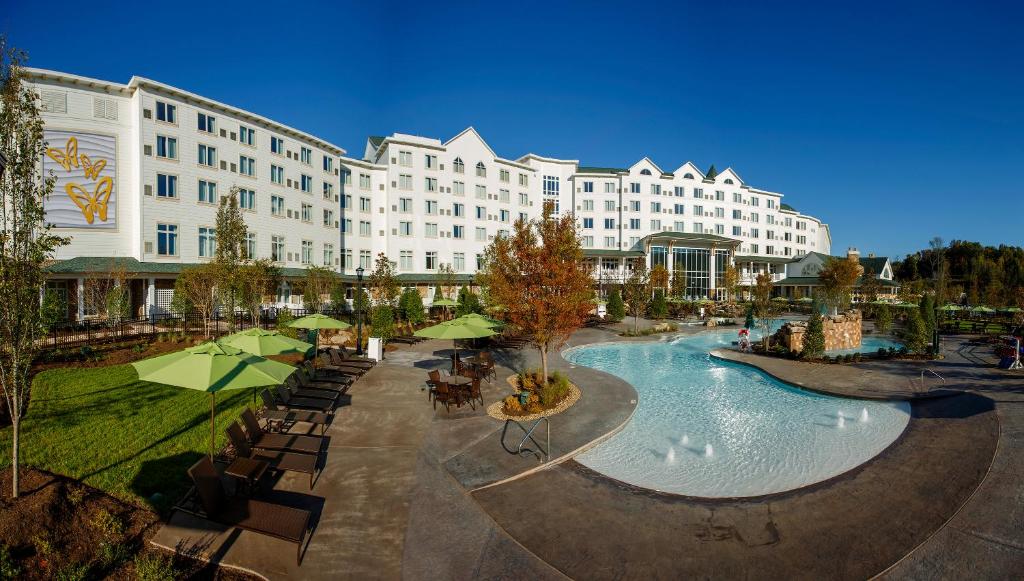 This luxury-style accommodation is great for families who want to splurge on their holiday! Featuring an extravagant indoor pool with high ceilings, extensive views over the surrounding forest, and an endless list of amenities for people of all ages, Dollywood is one of the top hotels in Gatlinburg.
If you are interested in exploring the nearby trails of the Great Smoky Mountains, basing yourself here is a great idea. You and your kids can enjoy a day on the outdoor playground and indoor games. Once you get a craving for exploring the outdoors, miles and miles of hiking trails are literally right outside of your doorstep!
For a fun day trip from Gatlinburg, head to Dollywood, a theme park that is less than 5 minutes away from the hotel. Children of all ages will love the rides and entertainment here. Whether your children are in elementary school or they are teenagers, a theme park is a fun day trip for everyone involved!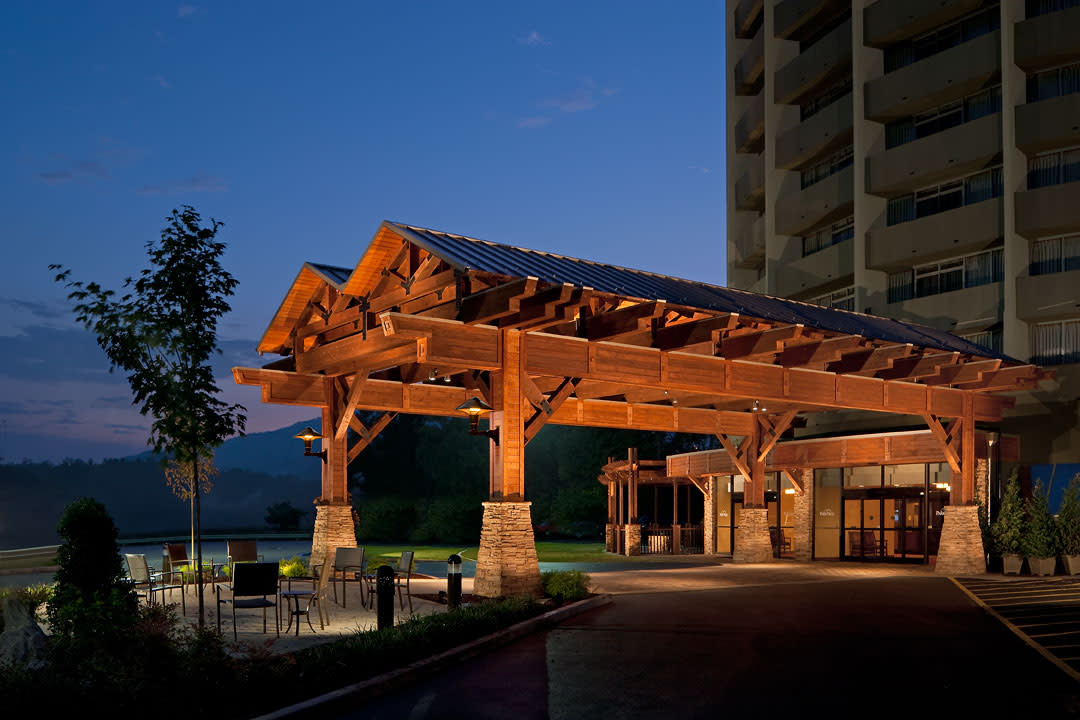 The last on our list — but certainly not the least — is Park Vista Gatlinburg. We love the Family Suite here that is catered to those with children, featuring a bunk room for your two little ones and a luxurious hotel room for Mom and Dad to relax in after a long day of exploring!
For those who want the amenities of a typical hotel room but with an upscale feel to the room and a separate children's area that gives them some independence, the Family Suite here is perfect.
Plus, kids will love the arcade, playground, outdoor play area, and indoor pool! You can spend an entire day enjoying the amenities at the hotel before winding down at one of the outdoor fire pits with hot chocolate, smores, or cocktails (for the parents only!).
Even if it rains during one of your vacation days in The Great Smoky Mountains, you can enjoy the indoor pool, piping-hot hot tub, and indoor waterfalls to keep your kids occupied and provide some adult relaxation.
Not to mention, this property is located literally right next to downtown Gatlinburg, making it ideal for those who want to walk into town to check out the local restaurants, shops, and entertainment options.
Final Thoughts
Not sure where to stay during your upcoming trip to Gatlinburg, Tennessee? We have got you covered! Fortunately for you and your kids, there are tons of family-friendly hotels in the area that have something for everyone. Whether your kids are older teenagers or they are going on their first vacation, the hotels here in The Great Smoky Mountains are ideal for everyone.
Check out some vacation ideas here for inspiration! We have tons of ideas for you and your kids that will make your bucket-list vacations a real possibility.
More about our TFVG Author
A seasoned traveller, Dad, and avid sports tourist, James foundered The Family Vacation Guide to share his expert vacation experiences- especially when it comes to being a travelling family man.
Featured in Travel articles such as Travel + Leisure, TripSavvy and SFGate, you know you're reading some of the best vacation tips online.