Miami and Los Angeles are great places for family vacations. Each offers many attractions that children will enjoy. However, each city has its own advantages and disadvantages for families with young kids.
If you are looking for a family-friendly vacation spot, consider what type of activities your children would enjoy most before you make your decision.
Also, look at the area that gives you an overall great experience with the least amount of stress. This article will discuss what makes Miami and Los Angeles great vacation spots for families with kids.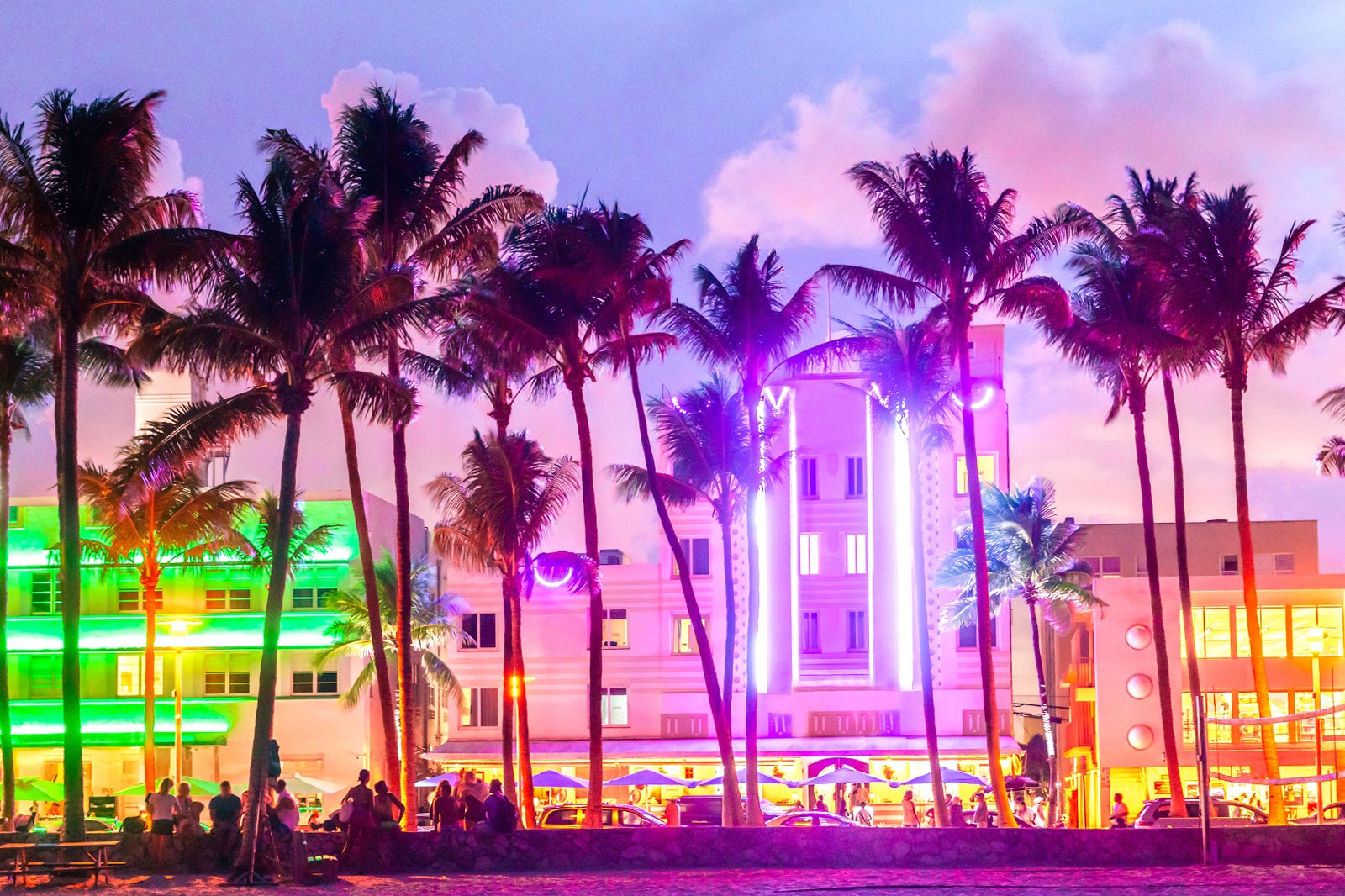 Climate
Miami is located in southeast Florida on the Atlantic Ocean's Gulf of Mexico, which provides warm weather throughout the year.
Although some regions of Miami do experience some rain during different times of the year, Miami enjoys a sunny, tropical climate that is perfect for playing outdoors or enjoying the beach with the whole family.
During the summer months, the average daily highs range from 77 to 90 degrees Fahrenheit, while average lows during these months fall between 64 and 73 degrees Fahrenheit. Average highs range from 73 to 84 degrees Fahrenheit in the winter, while lows fall between 61 and 70 degrees Fahrenheit.
The temperature only drops below 50 degrees Fahrenheit an average of eight days per year.
Los Angeles is located in southern California on the Pacific Ocean's coast. Although Los Angeles does have some rain throughout different parts of the year, LA enjoys sunny weather perfect for outdoor play or enjoying the beach with the whole family.
During the summer months, the average daily highs range from 79 to 90 degrees Fahrenheit, while average lows during these months fall between 62 and 73 degrees Fahrenheit.
In winter, average highs range from 68 to 79 degrees Fahrenheit, while lows fall between 52 and 62 degrees Fahrenheit. The temperature only drops below 50 degrees Fahrenheit an average of seven days per year.
You don't have to worry about the weather in either of these regions. During your family visit, you are likely to enjoy perfect weather conditions that won't prevent you from getting out and experiencing what each area has to offer.
Food
Let's talk about the food. Miami's cuisine is influenced by European, African, Cuban, Haitian, and Latin American cultures. "Floribbean" cuisine is a fusion of all these flavors that typically include fresh seafood, meats, and tropical fruits.
Famous local favorites include smoked pork shoulder with black beans and rice or tostones (plantains), whole red snapper in crispy garlic sauce, spicy shrimp soup with coconut milk, and the classic Cuban sandwich made with roast pork, ham, Swiss cheese, pickles, and mustard on pressed Cuban bread.
Los Angeles also has a variety of cuisines because of its diverse population, but much of its food scene can be described as eclectic. You'll find delicious fine-dining options alongside tiny hole-in-the-wall restaurants serving up international cuisine.
LA's well-known food trucks provide a mixture of gourmet and classic foods. In addition, LA offers a variety of multicultural festivals throughout the year that celebrates world cuisines from countries such as India, Vietnam, Greece, and Mexico.
Food choices are abundant in both areas. You will get to experience the exciting food culture in both regions. However, in LA, you will have the opportunity to be a part of one of the multicultural festivals.
Culture
Miami's growing Cuban population gives it a distinct culture, including worldly cuisine options and amazing beaches.
LA is known for its multicultural diversity, but despite this melting pot of cultures, not everyone enjoys vacationing there due to the high expense cost, and that's understandable.
Miami is also diverse, but many agree that the perfect weather in Los Angeles may make the price of living worth it.
Fun Beach Activities
It is important to be able to participate in beach activities. That way, the family can bond while everyone has fun. Who wants to visit the beach and not actually feel the sand in between their toes?
Miami offers many beaches that are perfect for the whole family to enjoy. South Beach is home to the 10th Street lifeguard stand, one of Miami's most memorial symbols. Then there is 12th Street, which has volleyball nets set up during the summer.
Some of Miami's other famous beaches include North Shore Open Space Park, Bill Baggs State Recreation Area, and Haulover Beach Park. If you crave more excitement, head out on a boat or jet ski for an unforgettable aquatic adventure in gorgeous surroundings.
Los Angeles also has many beautiful beaches for families to experience together. Santa Monica Beach stretches for 1.5 miles, but it is known for its pier, which offers a playground, carnival games, and a roller coaster that kids love.
Manhattan Beach's Pier features a small boardwalk with fun shops and restaurants that the whole family will enjoy. Venice Beach also has a popular pier where you can rent bicycles, take in some yoga or buy sunglasses from an outdoor vendor.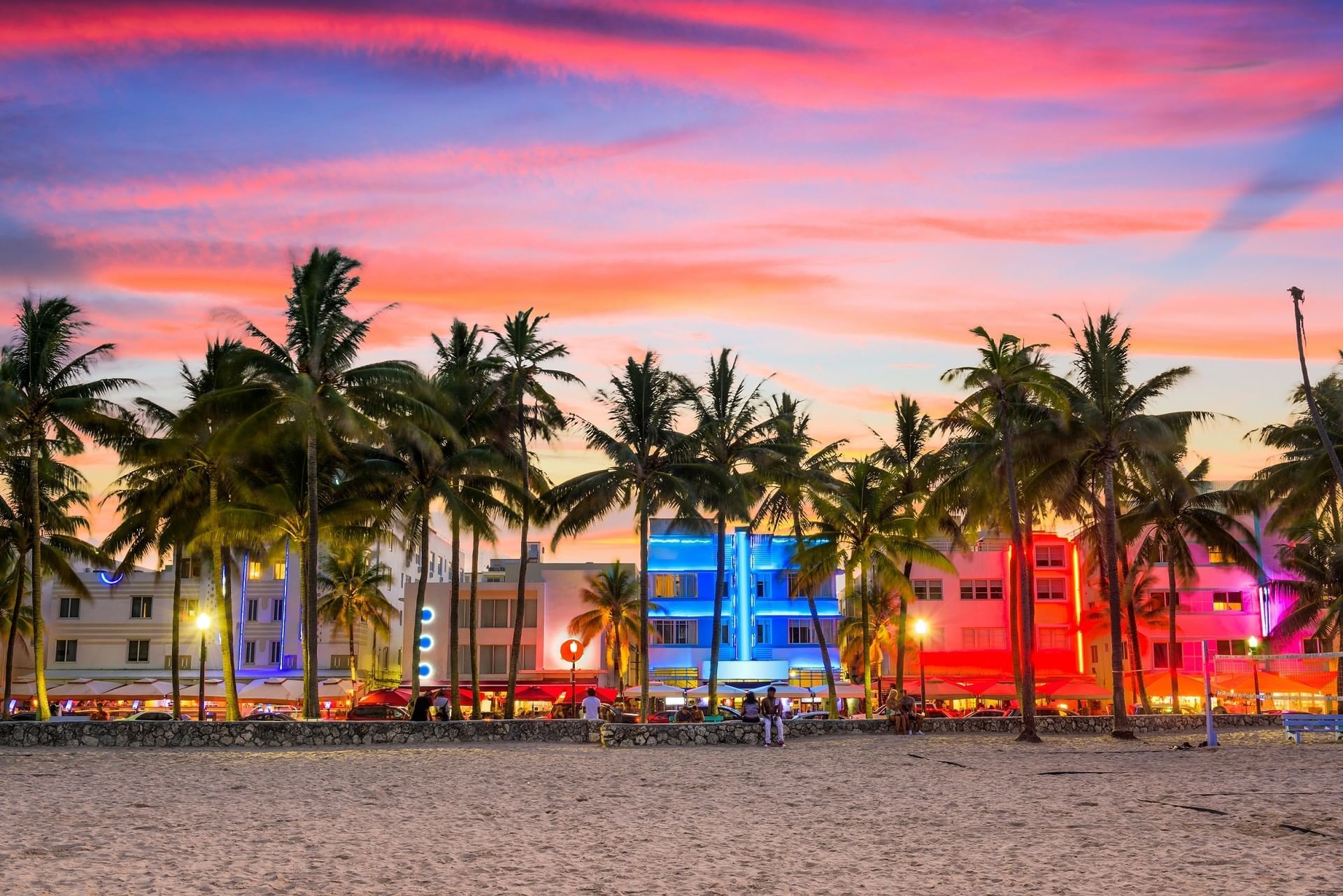 Attractions to See
Miami has tons of attractions to visit! For instance, the Everglades covers more than 1.5 million acres (600,000 hectares) and is home to rich wildlife such as alligators, manatees, and crocodiles. You can take a self-guided tour to learn about the Everglades' history or take an airboat ride through the swamps.
Then there is the Miami Seaquarium and Metrozoo. Dolphins, sea lions, penguins, and other fascinating marine animals call this attraction home. The zoo gives you up-close views of more than 700 species, including threatened species such as jaguars, gibbons, and gorillas. It's also got a safari bus that takes you on rides throughout the park so that everyone gets to view the animals.
Los Angeles has some great attractions too! There's Universal Studios Hollywood, the famous theme park that features thrilling rides, shows, restaurants, and shops centered around popular TV series and movies. Griffith Park is another great attraction and one of the largest city parks in the U.S.
It's a popular destination for hiking, picnicking, playing tennis, and exploring California wildlife. Then there is the Los Angeles Zoo and Botanical Gardens, home to more than 250 species of animals from all over the world, including endangered species such as snow leopards and chimpanzees.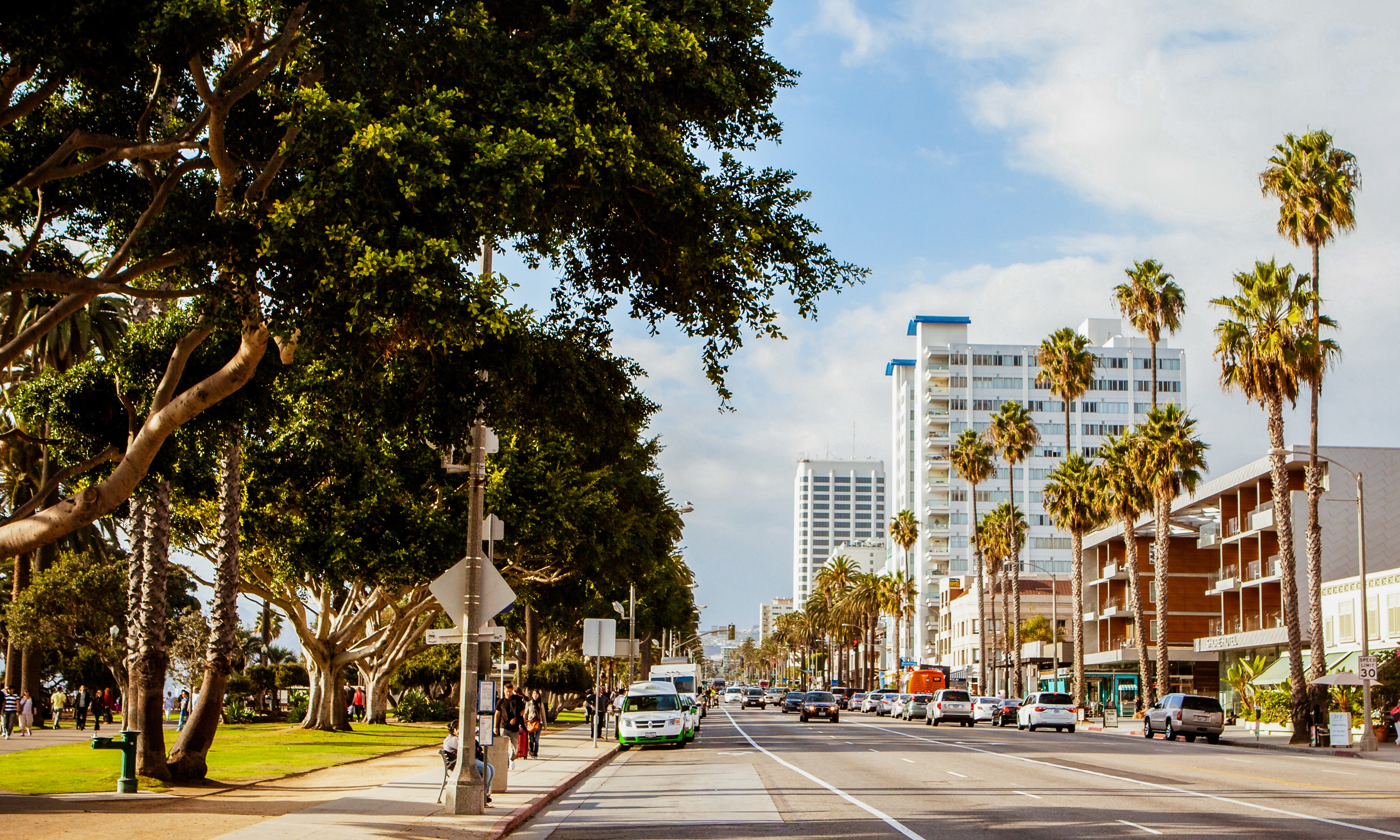 Entertainment
Miami has excellent restaurants, fun attractions, and beautiful beaches. Of course, both cities have fantastic entertainment options! For Miami's nightlife, you can't beat the music scene.
The town is famous for its vibrant Cuban-American community that offers a tasty blend of Latin and Caribbean rhythms. Many top musicians got their start in Miami, including Gloria Estefan, Willy Chirino, Celia Cruz, and Jon Secada.
Los Angeles' music scene is no joke either! It features tons of nightlife spots across all genres. Concerts are also held year-round at venues like the Hollywood Bowl. Both cities offer family-friendly shows for all ages, so everyone will be entertained!
Sports
Miami is home to many professional sports teams. The Miami Dolphins play in the American Football Conference East Division of the National Football League (NFL). They've got a pretty rich history that includes winning three Super Bowls and four AFC Championships.
The Florida Marlins are an MLB team that has won two World Series championships, five National League Pennants, six Eastern Division titles, and eight Wild Card berths. We can't forget about the Heat. This NBA team plays at the American Airlines Arena in downtown Miami. They won their first championship title in 2006!
Los Angeles also has a few pro teams. The Los Angeles Clippers are an NBA team that plays in the Western Conference Pacific Division. They've won three Pacific Division titles and one Western Conference Championship. Let's also not forget the LA Lakers.
The LA Dodgers, an MLB team, play in the National League West. They've got six World Series championships, 21 National League Pennants, and 22 West Division titles under their belt.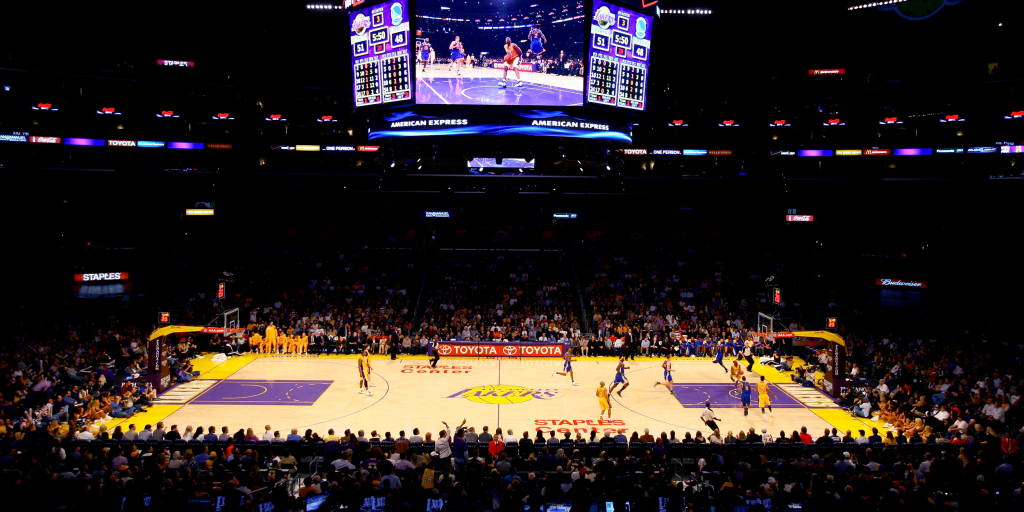 Nightlife
Some hotels offer daycare that gives couples a chance to get out and take care of errands or just enjoy some time to themselves. Miami is also known for its cutting-edge nightclubs, including famous spots like LIV, Story, and Mango's Tropical Cafe at the James Royal Palm.
LA has clubs too! The Viper Room is a popular spot that features dance music, live bands, and regular celebrity appearances. The House of Blues is a great place to catch a rock show. This club also hosts DJ nights with hip-hop music. Then there's the Roxy Theater. This 900-capacity concert venue rocks with world-famous acts every weekend.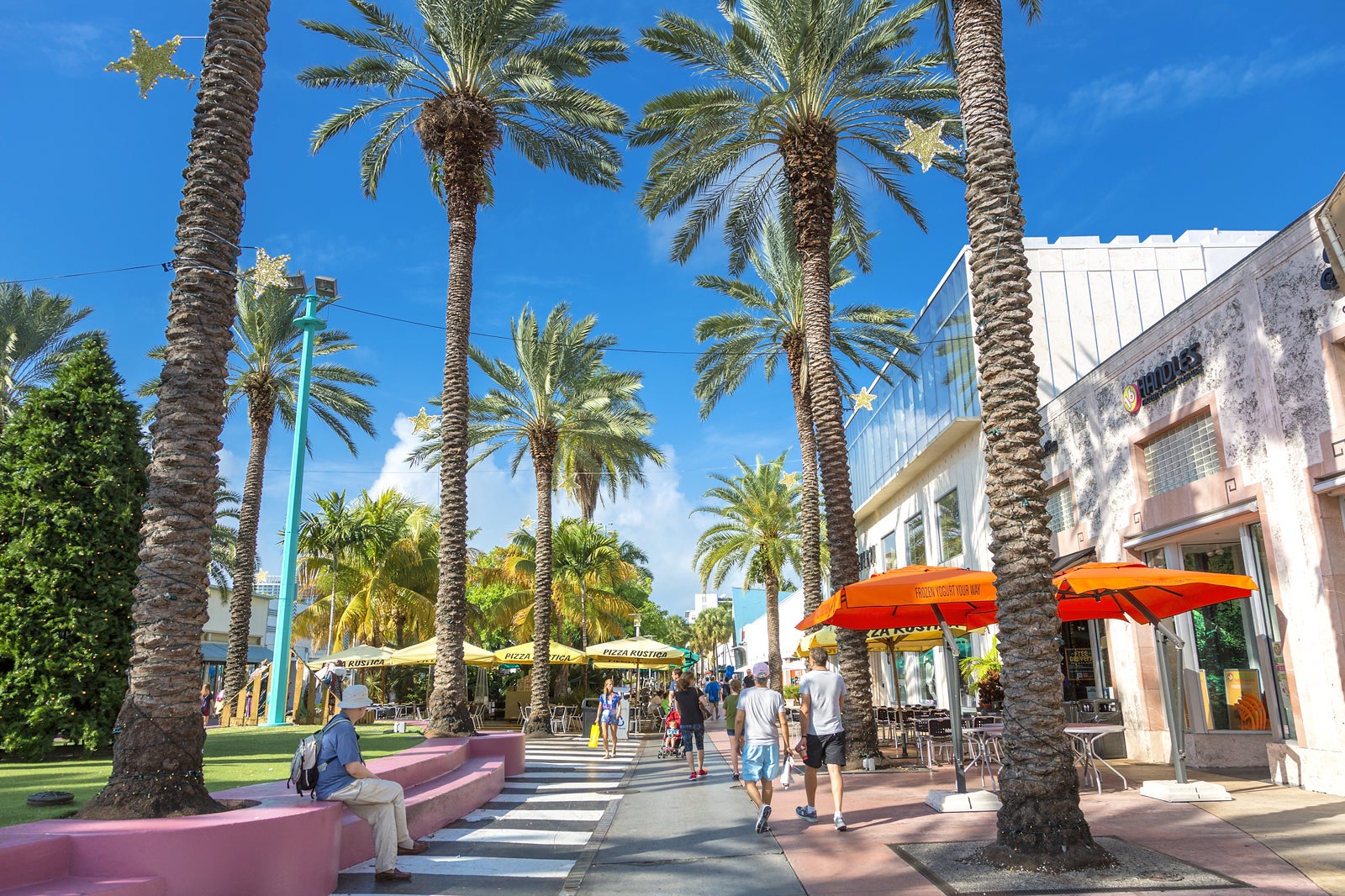 Shopping
Miami is home to over 100 shopping centers, so you'll find all kinds of shops for clothing, shoes, and even Cuban cigar stores. You'll also find many retailers around the Miami International Mall, an outdoor shopping center with over 125 stores.
Los Angeles is known as one of the most fashionable places in America. Check out the LA Fashion District, that's full of designer boutiques and retail chains like H&M. If you want to spend time at a mall, check out the Grove Shopping Center. It features dozens of shops to keep you busy day or night!
Hotels
Being able to stay in a nice hotel is essential if you're vacationing with children. Miami has many family-friendly hotels to choose from, including the Hyatt Regency Miami, JW Marriott Marquis Miami, and Crowne Plaza Miami International Airport.
Los Angeles also has plenty of hotels that cater to families, but you might want to save up for one of these luxury resorts like The Beverly Hilton, Hotel Bel-Air, or Shutters on the Beach.
There is no doubt that families will spend more in LA. However, although LA is more expensive than other American cities, expect a great experience of diversity and unique attributes.
Miami is more affordable and may prove better in the long run. Families can take advantage of excellent amenities in both locations. LA does have its benefits when it comes to the variety of cuisines and attractions, but Miami's sizzling weather may be more important than anything else.
All-Inclusive Options
All-inclusive options can make life easier for parents on vacation, so finding them is essential. At the Four Seasons Resort Punta Mita, all meals are included in the price of your room. You'll also be given a children's menu and can eat at any restaurant on site for free.
At LA's luxurious Shutters on the Beach hotel, kids stay, play, and eat free. This option is available during certain months of the year, but it's always worth checking out before you arrive! Having an all-inclusive option may make things easier when traveling with children—but this doesn't mean you won't have fun without one.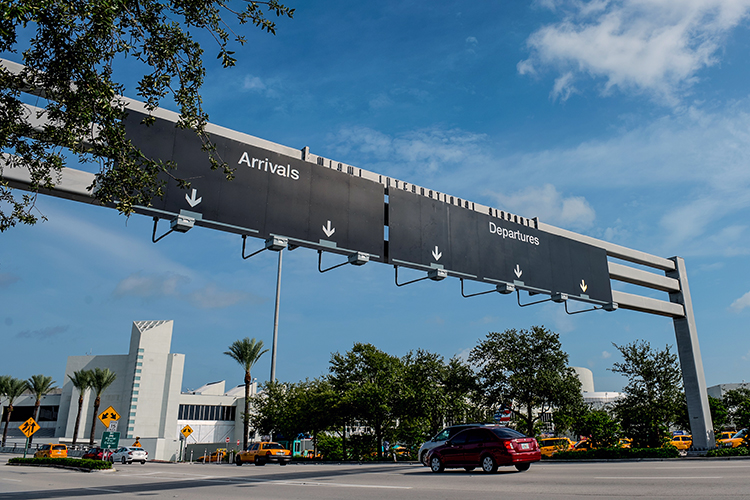 Transportation
Since you will likely be taking a flight to reach your family vacation destination, it's important to consider available transportation. Miami International Airport (MIA) is a major airport with flights arriving from all over the world. Transportation to and from MIA includes taxis, shuttles, and public transportation such as the metro mover.
Looking for accommodation near MIA? Our guide to the best hotels near Miami Airport for families will take the weight off your shoulders when booking your trip.
LAX serves as LA's main airport for international travel, connecting it to countries around the world. The LAX FlyAway bus service offers non-stop rides to Union Station, where you can board a train or metro line to other parts of the city.
Miami has an adequate supply of cars on the road, making driving more feasible. However, traffic congestion can be very frustrating if you're not familiar with gridlock. Los Angeles also has plenty of cars on its roads, but traffic tends to be more chaotic there.
Taxis
Unless you have a hotel on the beach or have landed an all-inclusive hotel package, you may need to travel to your local beach or restaurant. That's where taxi's come in handy. Most cities have a range of options that run the cost scale—but you'll probably want to go cheap.
LA has seen an increase in its Uber and Lyft options over the past couple of years. Miami usually offers reliable taxi services.
Does Miami have Uber?
Uber and Lyft also service Miami. However, their services are not quite as much in demand in Miami as they are in other cities.
Price
Price is important when considering Miami versus Los Angeles for a family vacation. Prices do vary from city to city, but LA tends to be much more expensive. For example, the average cost of a hotel room in downtown Los Angeles is $145 per night, while hotels in downtown Miami are around $100 per night.
This means you'll get more for your dollar when staying in Miami if you're looking for lower prices without sacrificing quality. Not to mention, this means you will be able to stay longer for cheaper!
When thinking about how much one may spend per day on food, it's no surprise that Miami is also the winner. On average, the cost to feed one person per day can be about $33. In Los Angeles, the price is $35. On the other hand, $2 may not break the bank for some.
However, considering that you may be on vacation with up to four or more people, that's $8 extra each day.
A Note on Money
Price may not be a factor for everyone! LA becomes cheaper with a family size of five people, and definitely those who have more to spend! However, it's still costly for many families. Miami is much cheaper for those who plan on staying long-term.
The Winner Is…
If you're traveling with kids on your next family vacation, Miami offers the perfect weather and many attractions that any child would love! While LA certainly has diversity and museums that would interest a child, its expensive living conditions may not be suitable for most families. It all depends on what fits your specific needs best.
LA is home to many wonderful things like the Hollywood sign, Griffith Observatory, and Universal Studios, but Miami's fantastic weather is one thing it can't beat. Understandably, LA would have higher housing costs since the city has a large population, while Miami has beautiful beaches attracting visitors everywhere.
Overall, families should consider all factors when making this life-changing decision, but in some cases, it might make sense for them to choose the sunshine of Miami over the glitz of LA.
Plan Ahead
It is crucial to plan ahead when planning a vacation in Miami or Los Angeles. It is essential to consider your budget, what kind of restaurants and shows are around the area, and which attractions are in the area. While the weather is primarily nice in both regions, it's still essential to know the weather ahead of time.
The last thing you would want to happen is that you go on vacation, and it rains the entire time. Is it warm enough for beach weather? Each place has its own advantages to families with kids. We hope this article helps you out in your decision when choosing between Miami or Los Angeles. Let us know which vacation destination you choose for you and your family.
More about our TFVG Author
A seasoned traveller, Dad, and avid sports tourist, James foundered The Family Vacation Guide to share his expert vacation experiences- especially when it comes to being a travelling family man.
Featured in Travel articles such as Travel + Leisure, TripSavvy and SFGate, you know you're reading some of the best vacation tips online.