Although perhaps most famous for its cheese, Wisconsin remains an excellent place to bring your family on a trip. Here are some of the best family resorts in Wisconsin.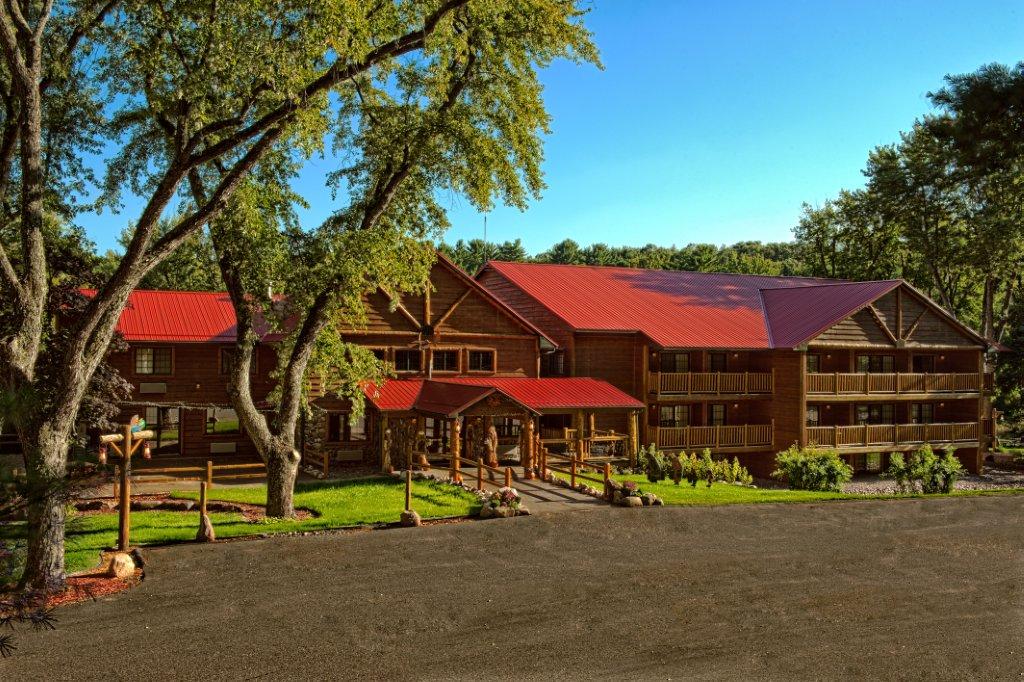 Set in the Wisconsin Dells, Meadowbrook is easily one of the best locations to bring a family. This title isn't limited to two parents and a couple of kids, either. It's suitable for full-size family reunions and other unusually big events.
Meadowbrook Resort offers several structures for different experiences, set on twelve acres of space to enjoy. An on-site water park provides immediate fun, and several more are within a few minutes of driving time. Between the number of activities and the lack of crowds, Meadowbrook is easily worth a look as a first-choice stop.
Bay Shore Inn is a three-story lodge set against Sturgeon Bay, with an extra cottage option for people who want additional space. It knows its focus, and all of the rooms at this resort have water views to provide the best entertainment.
The one-bedroom suite is good enough for small families thanks to the queen-size sleeper sofas, but they also have rarer two-bedroom suites that comfortably fit up to six people. The cottage has three bedrooms. The Bay Shore Inn is quieter than some other locations, serving as an excellent option for a quiet retreat.
Set in Ephraim's Historic District, Eagle Harbor Inn is a five-acre property that includes several additional buildings beyond the main inn. A centrally-placed common building offers access to a fitness center, a sauna, and a pool, while individually-named rooms provide classic comforts that feel like home.
Families traveling here should consider the two-bedroom whirlpool suites, which include a six-foot whirlpool tub in the master bedroom and a separate sleeping area for kids. Some other rooms also feature sleeper sofas for added flexibility. Beyond the inn, the instant access to the Historic District provides upscale leisure and gorgeous scenery.
Set right next to Nicolet National Forest, Northernaire Resort is a luxurious property offering easy access to a variety of outdoor activities. Lodging options are enormously flexible here, ranging from simple studios to well-furnished condos and complete cabins. Families will do best in the two-bedroom condos, or one of the villas if you have a particularly large group.
Amenities on the property include a massive 33-person hot tub open from May to October, sports courts, and access to rental equipment for outdoor activities. Northernaire Resort is a four-season location, with opportunities for things like snowmobiling and ice fishing if you visit during the winter.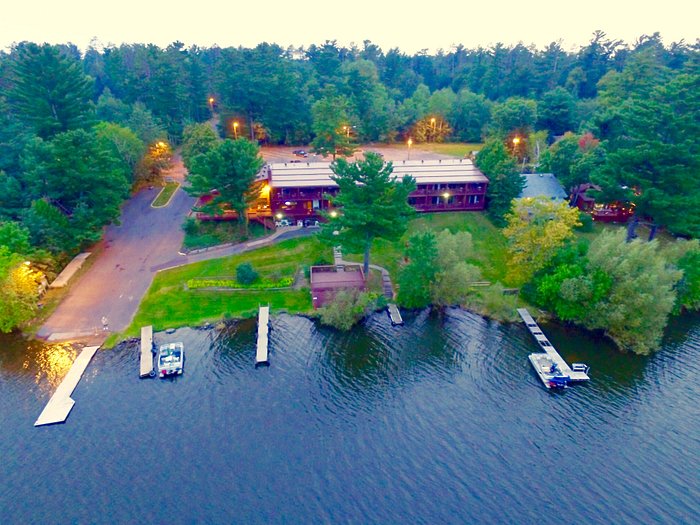 Set along a lake in Solon Springs, St. Croix Inn has 32 primary rooms, four cabins, and an extra-large private lodge sleeping up to eleven people. The regular rooms are available in both lakeside and non-lakeside options, with flexibility in bed styles to help meet your family's needs.
Amenities include cable television, a heated pool and hot tub, a spa area, and a full lounge complete with a bar and restaurant. Hotel staff can also help with entertainment in the area, including access to golf, boat rentals, ATV trips, hiking, and more. The game room makes this resort suitable for families with kids of all ages.
Most family resorts in Wisconsin are similar. Excellent rooms, good food, a pool, and probably a hot tub… you know what you're getting at most properties. Metropolis Resort is a rare family destination that doesn't just go beyond the usual, it's so different that it's hard to put it in the same category as everything else.
On-site entertainment includes a trampoline park with challenge courses, a full indoor water park, outdoor go-karting, competitive events like laser tag, and more. These aren't just local attractions, they're part of the resort.
Lodging is equally creative, with a variety of themed rooms. The Locker Room is particularly iconic, sleeping up to twenty people with several game units inside the room and massive bunk beds that offer an unusual experience. The smaller family bunk room fits 10, with the same raised bedding options.
More traditional bedrooms are also available if you don't want to get one of the themed ones. Overall, Metropolis Resort is easily a top choice for active families who want a lot of fun and activities immediately accessible on the property. It's not a traditional luxury resort, but it's worth spending a few days there.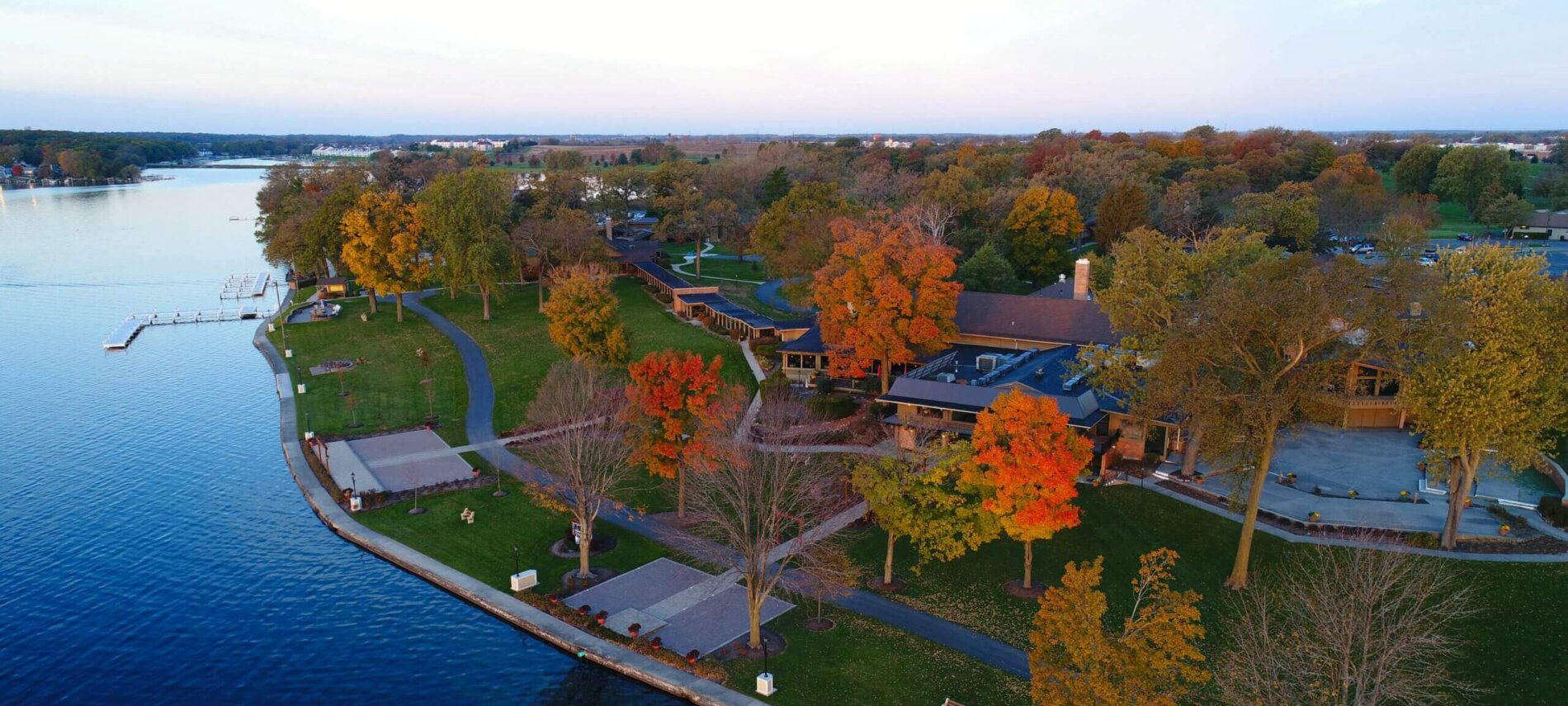 For sheer size, it's hard to compete with Lake Lawn Resort. This 271-room location covers about two miles of shore along Delavan Lake, with an impressive variety of rooms available to meet different price points. Standard rooms with two Queen beds are certainly available, but families may want to get a loft room to provide kids with added fun.
Activities at Lake Lawn Resort include an 18-hole golf course, a full-service spa, multiple pools, motorized and non-motorized watersports, guided boat tours, retail shopping, and several on-site restaurants. Kids may enjoy daily planned activities like obstacle courses and laser tag, while crafts and drop-off programs are available for families with younger children.
Lake Lawn Resort is a rare facility where you can get all of your fun without ever stepping foot off the property. For the best experience, aim to stay here for about a week. If you only stay one or two days, you won't see nearly enough of what this resort offers.
Given Four Diamonds from the AAA (that's pretty good), the Osthoff Resort is a comfortable place set on the shores of Elkhart Lake. Suites are available with one, two, or three bedrooms, though families will do best focusing on those with two or more bedrooms. Most rooms are available with your choice of lake or woodland views.
Resort activities include biking, hiking, fishing, and horse-drawn carriage rides. Nearby activities include bowling, golf, dog sledging, fishing, paintball, and more. Not all of these are on the resort's property, but they can help with reservations.
Osthoff is a four-season resort, with various activities and options available throughout the year. The nearby Sunburst Ski Area is particularly good, as it's suitable for skiers and snowboarders of all skill levels.
Set in Lac du Flambeau – translating as "Lake of Touches", Dillman's Bay Resort is a sprawling retreat with a rustic atmosphere. A large playground offers plenty of activities for kids, including a separate building set up entirely as a playhouse. Swimming, tennis, shuffleboard, hiking, board games, crafts, art, and more are available, though the resort only opens from May to October.
Accommodations include numerous townhouses, cabins, and lodge rooms set up on a peninsula that offers almost every room a great view of the water. The other entertainments are centrally-located, ensuring easy access within walking distance from anywhere on the resort.
The Wisconsin Dells are one of the best places to find waterparks and similar entertainment, and Chula Vista is one of the best resorts in the Dells. This comprehensive facility has an outstanding chophouse for steaks and meals, an 18-hole golf course, and over 200,000 square feet of space in its waterpark. It's also close to numerous other entertainments.
Accommodations include a wide selection of regular rooms and condos for families of different sizes. Several golf-oriented villas provide an extra place to stay for families focusing on that. The waterpark is centrally located on the property, offering easy access on foot for all guests. While you're here, make sure to check out the ziplines.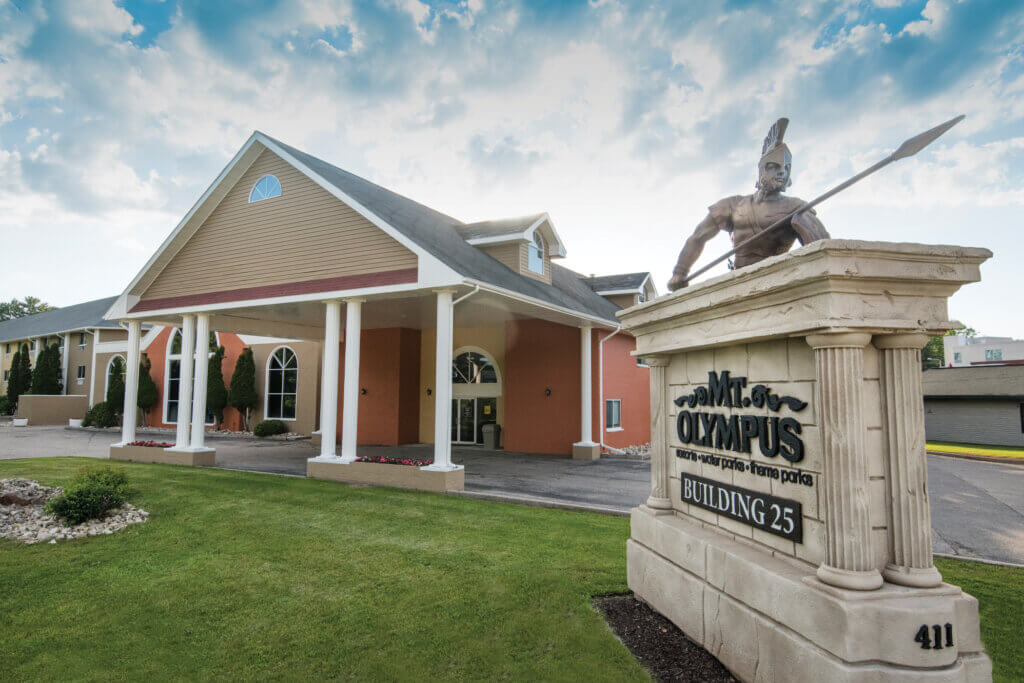 Mt. Olympus Water & Theme Park Resort heavily emphasizes the waterpark aspect of its resort. The highlight is known as Medusa's Slidewheel, a rotating water slide billing itself as America's first in the style. This alone makes it worth a stop for any families who enjoy water parks and similar fun.
Accommodations are comfortable, with most rooms fully family-size and suitable for staying over several days. The property also includes a tent site and some cabins for families looking to get a slightly different experience. This resort is better for families who want to spend minimal time in their room, as its central location in the Wisconsin Dells means easy access to fun.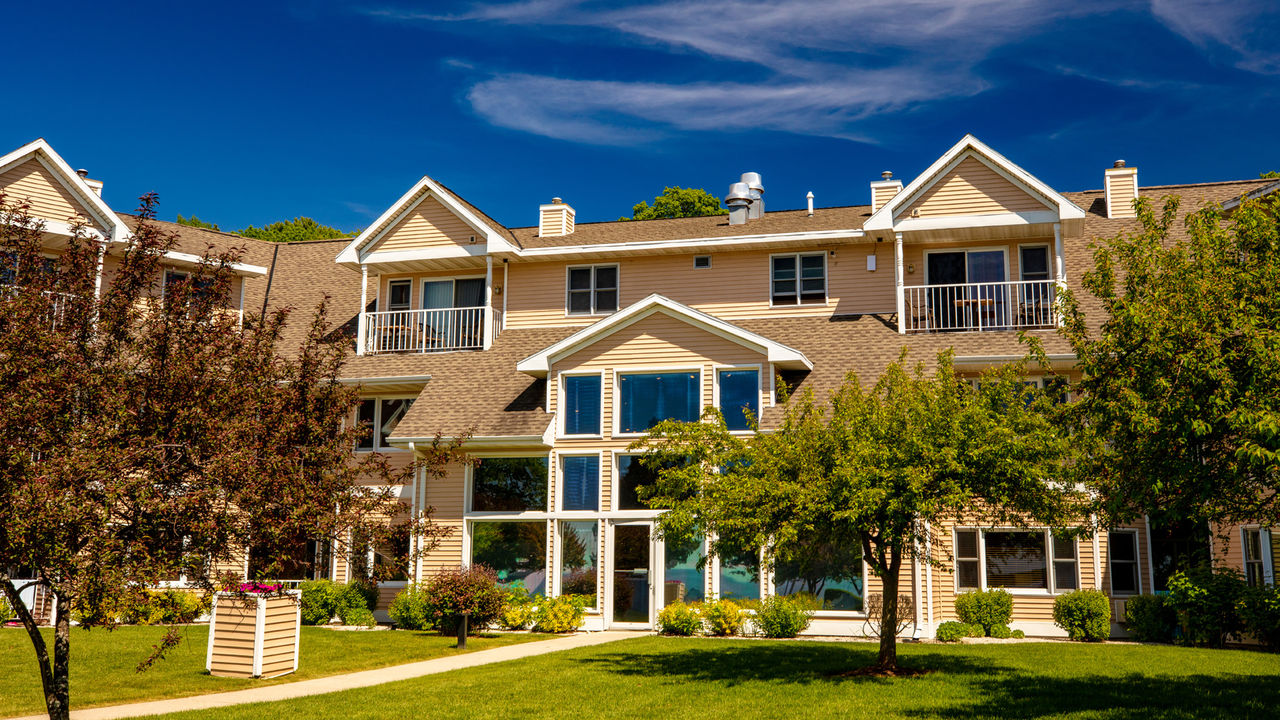 Located about three miles north of Sturgeon Bay, Westwood Shores is a comfortable, multigenerational facility ideal for families traveling with children and grandparents. The primary lodgings include 38 suites, each designed to have an excellent view of the bay outside.
Amenities include indoor and outdoor pools, a whirlpool for extra fun, and a sauna. This resort also has complimentary paddle boats, bike storage areas, and quick access to upscale shopping districts. It's also close to numerous lighthouses, with tours available throughout the year at many of them.
The Cove is a 194-suite resort, set in the downtown area a few blocks away from the water. An indoor pool provides year-round fun, while the massive outdoor pool complex includes a child-friendly zero-depth pool and play area, a larger adult pool, a cabana bar, and more.
Meanwhile, the family-friendly game room is open 24 hours a day, while the Lake City Social offers a delicious dining experience. Nearby activities include a 26-mile lakeside trail, motorcycle rentals, an illusion theater, an escape room, and a wilderness habitat.
If possible, though, visit in winter. That's when a carved ice castle is available, depending on the weather, and that's often the highlight of an entire trip.
Set just far enough away from downtown Sister Bay to be quiet, Pheasant Park is a delightful seasonal retreat that emphasizes family and group travel. Unusually, it only offers 2 and 3-bedroom suites, which generally come with full kitchens, sofa beds for larger families, and all the usual comforts you expect from a decent resort.
Pheasant Park is mainly a lodging facility, without all of the activities and entertainments available at some other resorts. If you're looking for a peaceful vacation with few distractions, this is the place to go.
Built along Lake Delton and just far enough away from the Wisconsin Dells to be quiet, Baker's Sunset Bay Resort offers a comfortably wide range of options. For families, the notable choices include two-bedroom suites (with optional bunk beds), mini-suites, and a full-size family unit sleeping up to fifteen people.
Stays here come with a pass to the Knuckleheads amusement park, an 80,000-square-foot facility inside the Dells. It also has easy access to the Trolley Tours, which range from simple sightseeing to wine and beer tasting for older family members. Together, these make Baker's a great spot for families of all sizes and ages.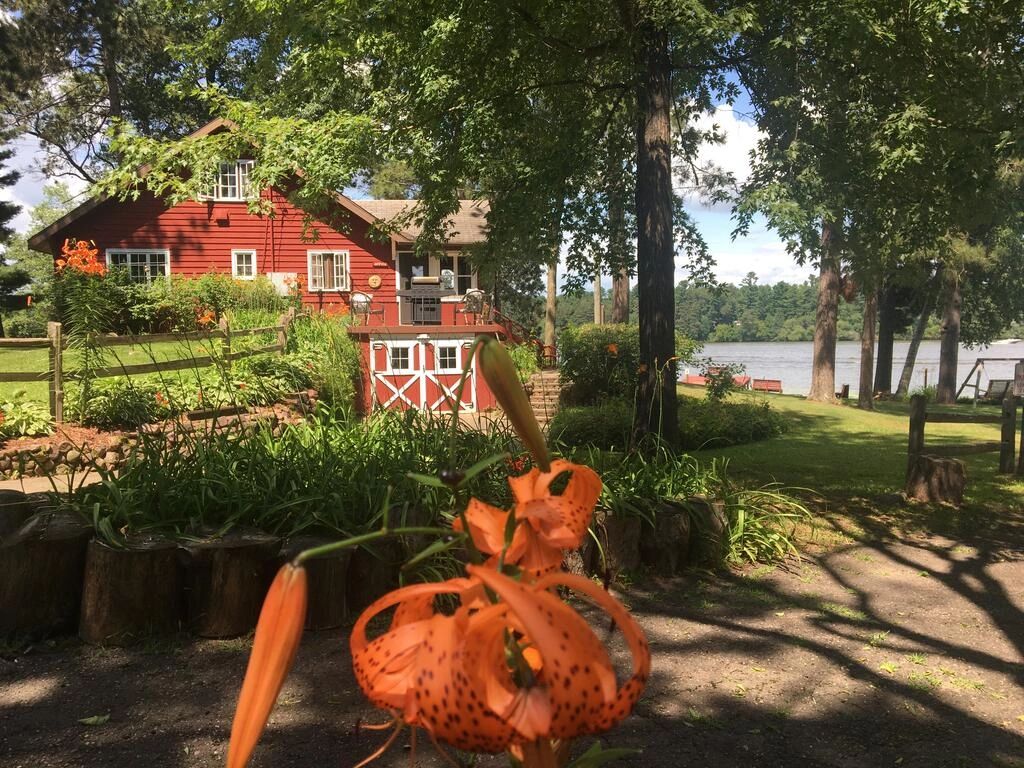 Rainbow's End Resort is a rustic getaway along Lake Chetek, featuring five cabins and three vintage mobile homes that offer more space than many other family resorts in the state can offer. Each residence comes with a full kitchen, a large living area, and excellent lake views.
Resort amenities include multiple boats, a swimming area, a community fire pit, and picnic areas. This resort is especially good for fishing and comes with two fish houses where you can clean your catches and prepare them for the trip home. Rainbow's End is also more affordable than luxury-focused resorts, making it an excellent option for families on a budget.
Considerations For Family Resorts In Wisconsin
One thing you'll notice about going to family resorts in Wisconsin is that almost all of them are waterfront properties. Wisconsin doesn't have quite as many lakes as Minnesota, but it does have over 15,000 of them, and resorts take advantage of this. It's harder to find a good family resort that isn't waterside than one that is.
When choosing between family resorts, the key thing to look at is the number and variety of activities around the resort. You'll find luxurious accommodations for families of various sizes at all of the resorts above, but some have far more activities and entertainment that make them suitable for a full vacation instead of a night or two in the middle of a trip.