Finding a holiday that's fun for all the family can be troubling.
Mom may want a spa to relax in, while the kids may want the craziest water slides in all of the US.
We're here to help – make a splash with your holiday plans by checking out our 12 best waterpark hotels in Wisconsin!
First on our list of the top hotels in Wisconsin with a waterpark, we have the impressive Grand Geneva Resort & Spa. This highly rated child-friendly resort offers you the perfect getaway from the hustle and bustle of city living.
Offering a collection of luxurious guest rooms and an array of activities for the whole family to enjoy, this water park hotel is truly like no other.
One of the highlights of this American resort is its two championship golf courses. Pair this up with its award-winning water park and you have got yourself a holiday vacation that is suitable for both the kids and the parents!
As its name might suggest, The Waters of Minocqua is one of the finest water park resorts you will find in Wisconsin. Built around the premise of offering its guests a home away from home, this exquisite water resort is a fantastic holiday destination.
If you don't feel like taking a ride down the lazy river, then you can wind down in the all-inclusive guest rooms. Each room comes with a flat-screen TV, access to free WiFi throughout the resort, and even a private balcony.
In terms of water park quality, the Waters of Minocqua offers a stellar selection of rides and activities that kids will be sure to love. So whether you are looking to wind down in the spa tub, or you want a day out in the local water park, this is a fantastic holiday resort!
When you first hear the word Metropolis you may think of Superman, and thankfully, this impressive water park and resort more than lives up to that name. With a stellar selection of activities and some of the comfiest rooms on this list, it's hard not to fall in love with this Wisconsin resort.
One of the biggest standouts of the Metropolis Resort is that it offers an indoor water park. Most water park hotels will host a large outdoor area, which isn't ideal when the rain starts to fall. An indoor water park avoids these issues and provides you with equal levels of fun come rain or shine!
Comfort has also been considered as each room features extremely cozy beds. If you are comparing Wisconsin hotels and you are looking for somewhere to book your next family vacation, keep the Metropolis Resort in mind!
Designed to offer you the perfect place to wind down on your family vacation, the AmericInn Riverfront Resort is one of the top water park hotels in Wisconsin. With a conference center perfect for business trips and a selection of thrilling rides for kids, this is an ideal all-in-one resort.
The Riverfront hotel is just a short drive from the La Crosse Regional Airport. This means if you are traveling from out of state, you won't have to travel far to your reach your hotel room and begin your comfortable stay.
Alongside the water park, kids can also access a game room full of wonderful activities that will keep them busy for hours. So whether you are planning a unique business trip or just looking for somewhere to take your family, the AmericInn could be the perfect resort for your needs.
If you are sharing a name with the home of the gods, then you truly have some high expectations to live up to. Thankfully, the Mt. Olympus Resort lives up to these expectations and even exceeds them in some ways.
The Mt. Olympus Resort offers some of the cheapest rooms on this list and features a selection of Olympus water activities such as a children's pool and even a lazy river. This resort is also host to a fantastic theme park which is sure to impress your kids!
Guests can also access the golf course for free, and may even be able to take a ride on a snowboard at the nearby venue – depending on the season.
If you are looking for an affordable but action-packed resort that is perfect for families, then the Mt. Olympus Water Resort may be exactly what you are looking for.
A fan favorite on sites such as TripAdvisor, the Country Inn & Suites Resort is perfect for families with young kids and teenagers.
The indoor heated pool is accessible to all guests and the fitness center is also a standout. All guest rooms come with the gadgets and additions you would expect, such as hairdryers and even a microwave.
For your next family vacation in Wisconsin be sure to keep the Country Inn and Suites Resort in mind – Especially if your kids can appreciate a jam-packed water park!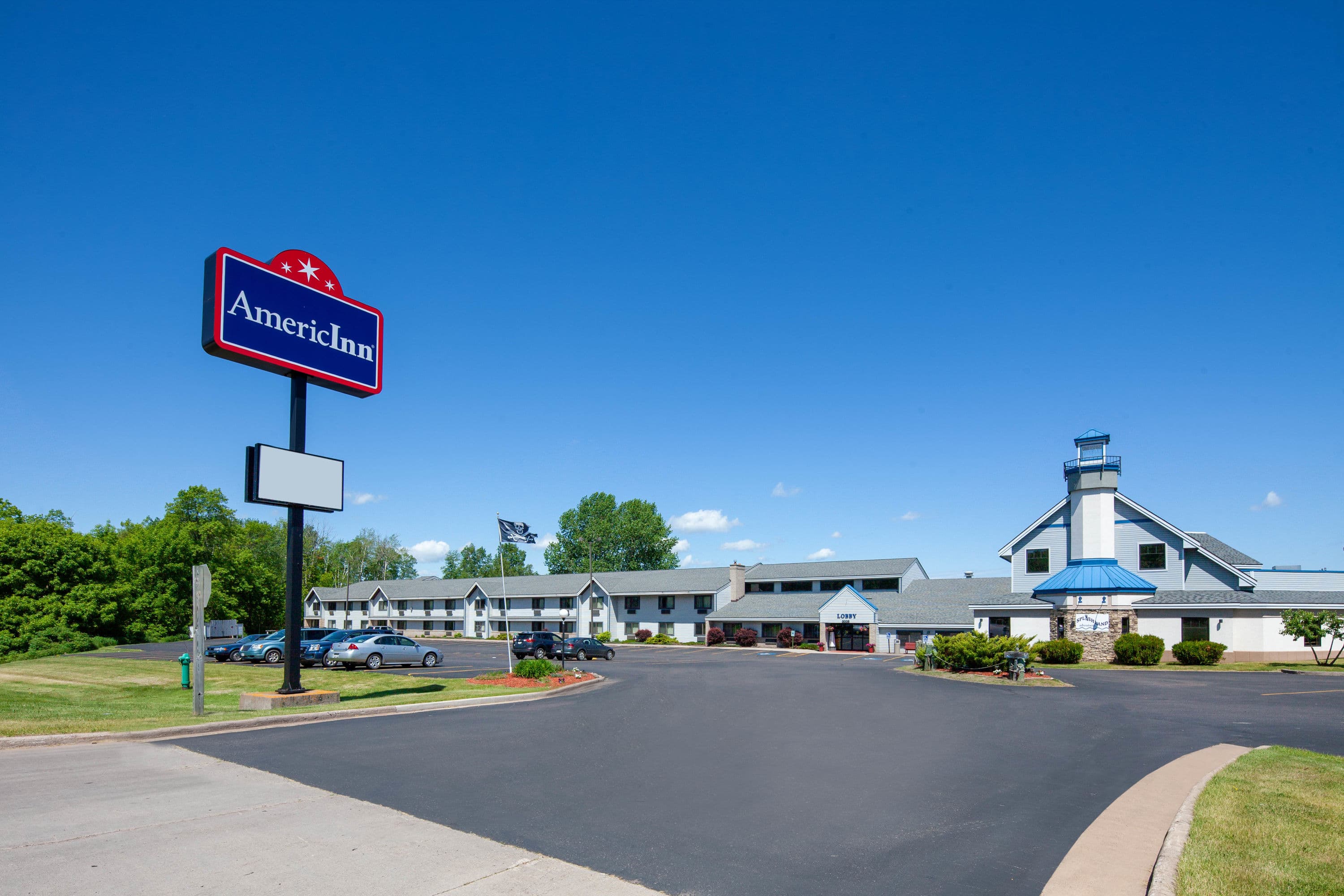 The AmericInn is a favorite franchise for families across the US and the Wyndham Ashland Resort is just one example of why. With a spectacular selection of rooms, each to die for, this water park hotel is truly a highlight of any family vacation.
The staff operating throughout the building are incredibly friendly and professional. Kids will also instantly fall in love with the water park, which has kept guests coming back time and time again.
Whether you are only staying for a few nights or a full week, the Wyndham Ashland Resort is incredibly easy to recommend to families across America.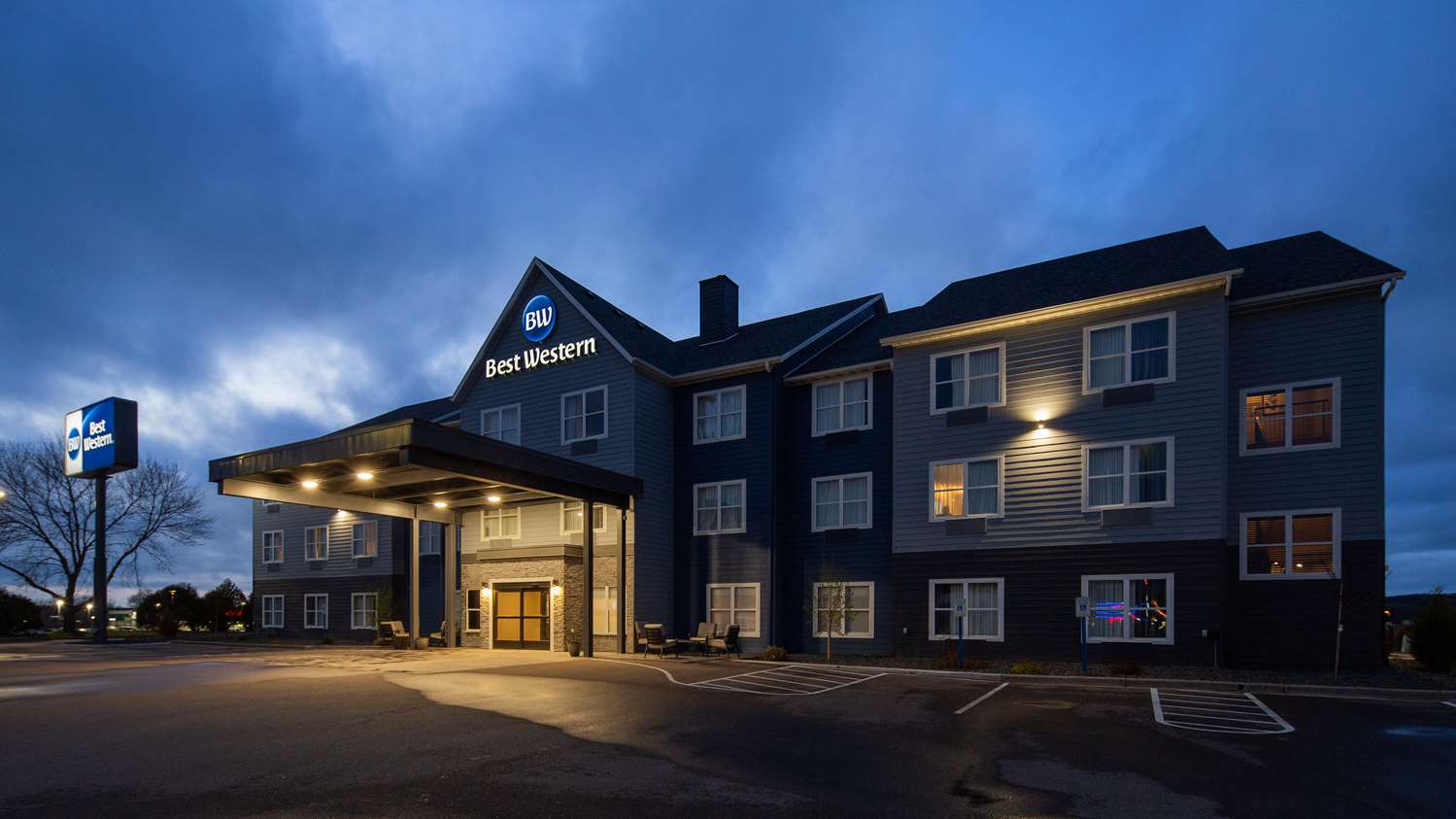 Constantly rating highly across an array of sites, the Best Western Eau Claire South is truly a 5-star holiday resort. With over 58 non-smoking properties to stay in and with most allowing pets, this is truly built with families in mind.
In terms of food, the Grab and Go market offers a stellar collection of cuisine types, sure to impress even the fussiest of eaters.
But that's not all the Best Western Eau Claire South resort has to offer as the entire hotel has recently been renovated. With large 49 inch screens in each room and even a personal coffee maker to wake you up in the mornings – parents looking for a holiday destination should keep this in mind!
Named after the mythical underwater city, the Atlantis Waterpark Hotel & Suites has set itself some pretty high standards. But thanks to an excellent water and theme park and a collection of stunning rooms, this resort lives up to the mythical tale.
When staying in this fantastical resort you will have access to a wide array of family attractions and venues. From the Timbavati Wildlife Park to the Big Foot Zip Line, finding something to do with the whole family has never been easier.
The surrounding area is also packed to the brim with hiking trails, perfect for adventurous types. Few resorts featured today can compete with the vast array of attractions that the Atlantis Waterpark Hotel and Suites has on offer.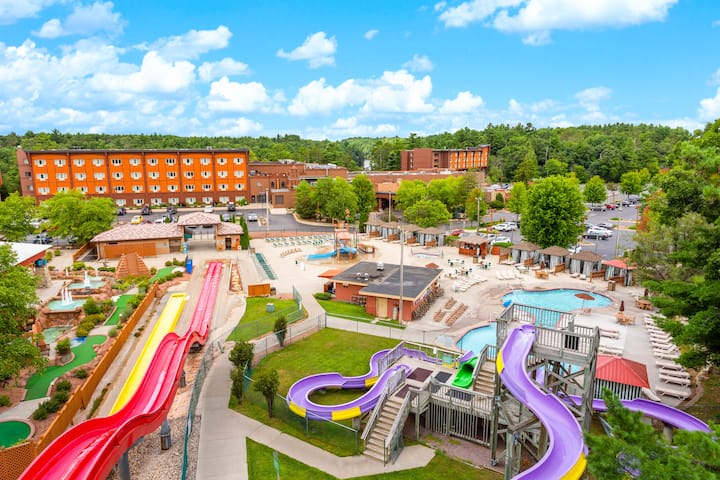 Offering one of the most complete water park experiences in Wisconsin Dells, WI, the Chula Vista Resort is a fan favorite for adults and kids alike. Take a ride down the extremely popular lazy river or splash about in the fantastic children's pool – this is truly a water resort of your kid's dreams.
As Wisconsin Dells is known for being the waterpark capital of the world, you would expect it to offer some of the world's best water rides. Thankfully, the ones on offer at the Chula Vista Resort can compete with some of the best.
On top of this, the guest rooms themselves are no slouch. With a fantastic array of rooms to choose from, all offering high levels of comfort, be sure to book a stay at the Chula Vista Resort when you're next in the Wisconsin Dells.
With 24-hour check-in and an all-access snack bar, the Country Inn & Suites resort is an extremely convenient place to stay. Situated near some of the top tourist destinations in Wisconsin, this water resort is perfect for families looking to explore this gorgeous state.
Guests have free access to the resort swimming pool and free WiFi is on offer throughout the property. Rooms are also packed to the brim with amenities, so you can easily find exactly what you are looking for.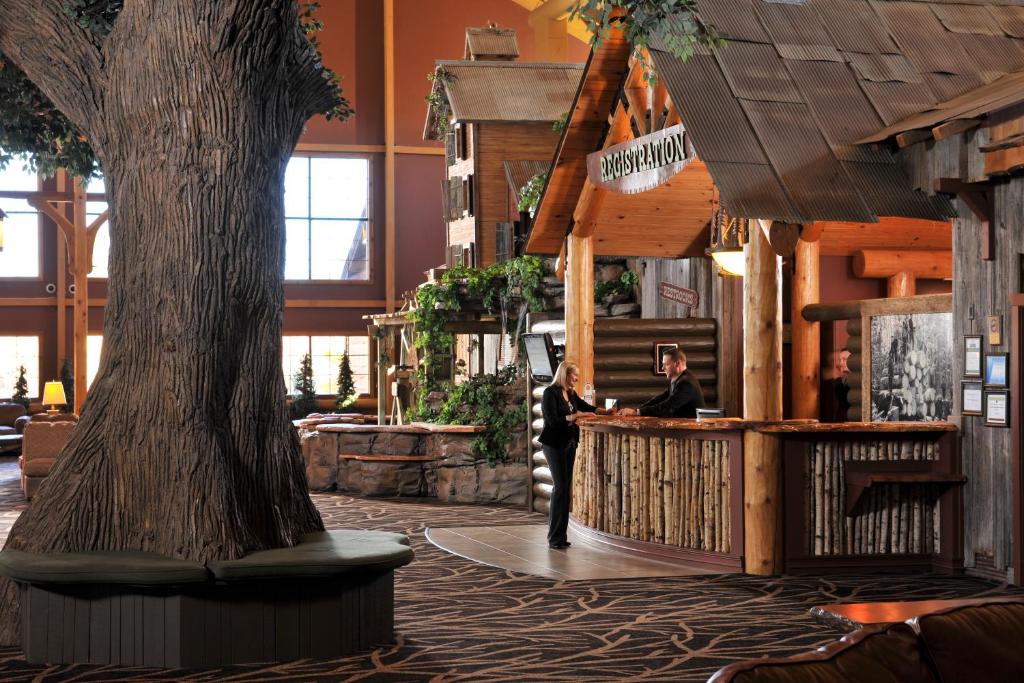 Located just outside of downtown Wausau the Grand Lodge Hotel is as grand as its name might suggest. Its extremely friendly staff are there to ensure your stay is as relaxing as possible, and the rooms themselves provide a great way to wind down after a busy day exploring Wisconsin.
In terms of decor, the hotel is designed with a 'Northwoods' theme in mind, which is truly representative of the state of Wisconsin. So whether this is your first time visiting, or your tenth, the Grand Lodge Hotel could be the resort for you!
In Summary
The Wisconsin Dells is known as the waterpark capital of the world, and we hope our selection of the top 12 waterpark hotels shows this. With so many fantastic places to stay, planning your next visit to the state of Wisconsin has never been easier!
More about our TFVG Author
A seasoned traveller, Dad, and avid sports tourist, James foundered The Family Vacation Guide to share his expert vacation experiences- especially when it comes to being a travelling family man.
Featured in Travel articles such as Travel + Leisure, TripSavvy and SFGate, you know you're reading some of the best vacation tips online.