When it comes time to book a trip with the whole family, it's a smart move to make sure you have some activities in mind for the group. Planning a trip to Nova Scotia, one of Canada's maritime provinces, just got easier, thanks to this guide of 17 of the best things to do in Halifax with kids.
There's something here for everyone, and you can all have a great time exploring all that this city has to offer.
1. Maritime Museum of the Atlantic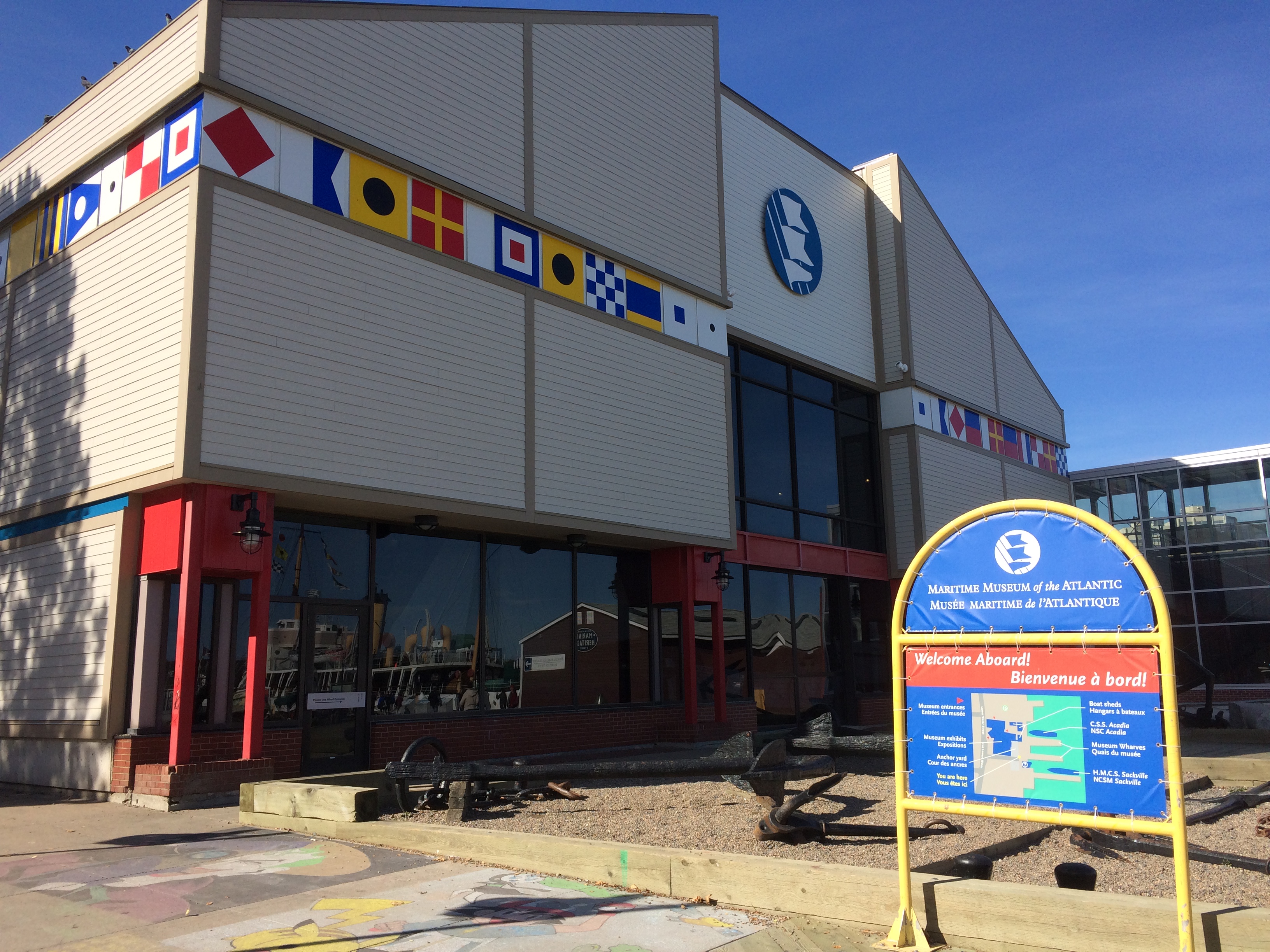 The Maritime Museum is right in the heart of Halifax's downtown waterfront district, making it an ideal place for a fun and educational adventure.
Learn about the history of the area's maritime heritage, the rich tradition of the region, and the important historical footnotes that influence the culture of Canada.
Check out their collection of webcams for a quick view of the sights and sounds you and your kids can enjoy at this entertaining museum.
It's also right on the water, so grabbing a seat and settling in for a snack or lunch is easy and entertaining.
2. Halifax Citadel National Historic Site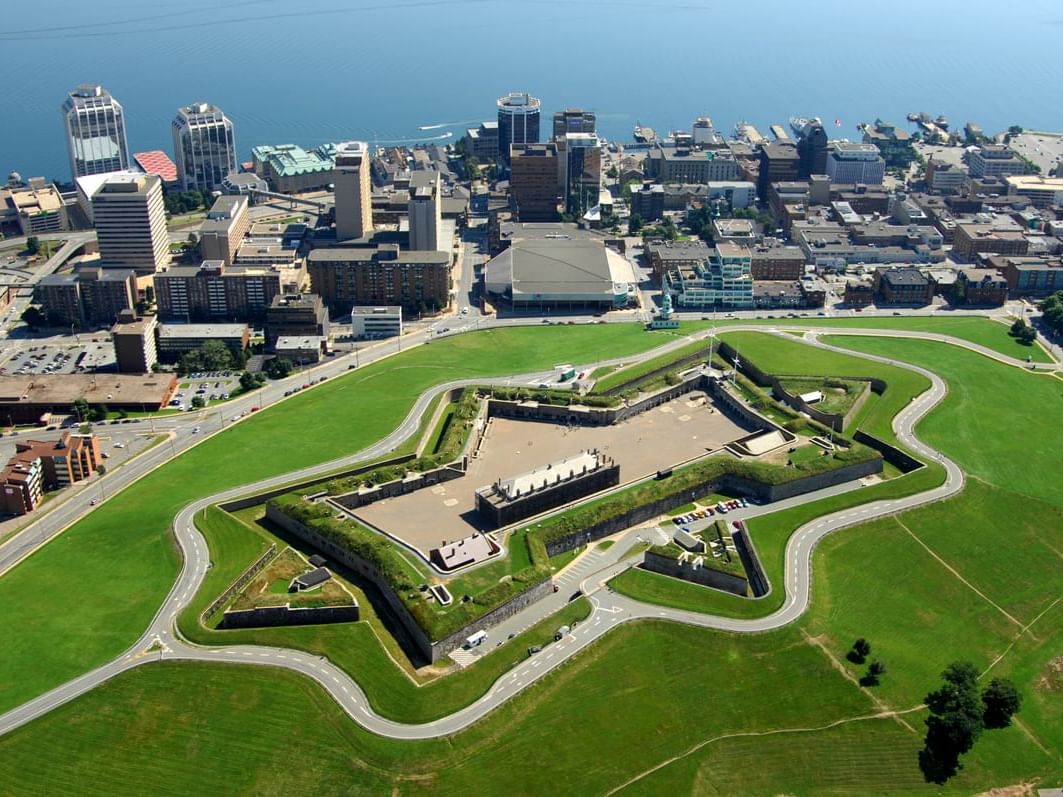 If your kids are fans of history, The Halifax Citadel is the perfect portal for viewing this city through time. It features a brand new modern exhibit on the city's conflicted past, self-guided tours, hosted tours with authentic kilted 78th Highlanders, family programs, and an Army Museum.
Take a turn firing an authentic Enfield Canadian Army rifle, and even get a chance to practice marching and other military skills. Located right in downtown Halifax, this is a Canadian National Historic Site with an interesting mix of both hands-on activities and educational displays and exhibits. It's also wide open and airy, with lots of room for the kids to run around and burn off some excess energy.
3. Discovery Centre and Museum
If you are looking for a bit of an educational adventure, head over to the Discovery Centre. You will find a variety of exhibits for kids of all ages to enjoy.
Learn about the history of flight, the innovations of science, and the mysteries of the world's deep oceans. The exhibits are modern, bright, and interactive, so kids can immerse themselves and take home a tangible experience.
You can also relax a bit and enjoy a live show or cinematic experience in the new Dome Theatre, a 65-seat theater with educational and entertaining offerings. For instance, there is currently a special production from the Adler Planetarium that explores the Earth's relationship with the moon and features Big Bird.
4. HMCS Sackville – Canada's Naval Memorial
Halifax's maritime history is the perfect gateway to an exploration of Canada's naval traditions, and you can engage some young minds by taking a trip to Canada's oldest warship. The last of the nation's 123 corvette fleet, the HMCS Sackville, was integral to WWII's Battle of the Atlantic.
The ship itself has a rich history intrinsically linked to Canadian naval heritage. Check out some videos to prime the pumps of the kid's imaginations in the lead-up to your visit.
Keep in mind that the boat changes berths seasonally, so check the website for its current location before visiting. In the summer months, it's right on the Halifax waterfront and an easy stop along the boardwalk.
5. Nova Scotia Museum of Natural History
Halifax is home to the Nova Scotia Museum of Natural History. It features a variety of permanent exhibits, as well as a rotation of adventures and educational experiences.
One of the most popular attractions is the Museum's resident Gopher Tortoise, Gus, who is at least 99 years young. You can spot him wandering the grounds, and his presence is a hit with kids of all ages, even ones who are sometimes too old to admit their enthusiasm.
There is plenty to see and do here, and it's ideal in all weather.
6. Long Lake Provincial Park and Adventure Company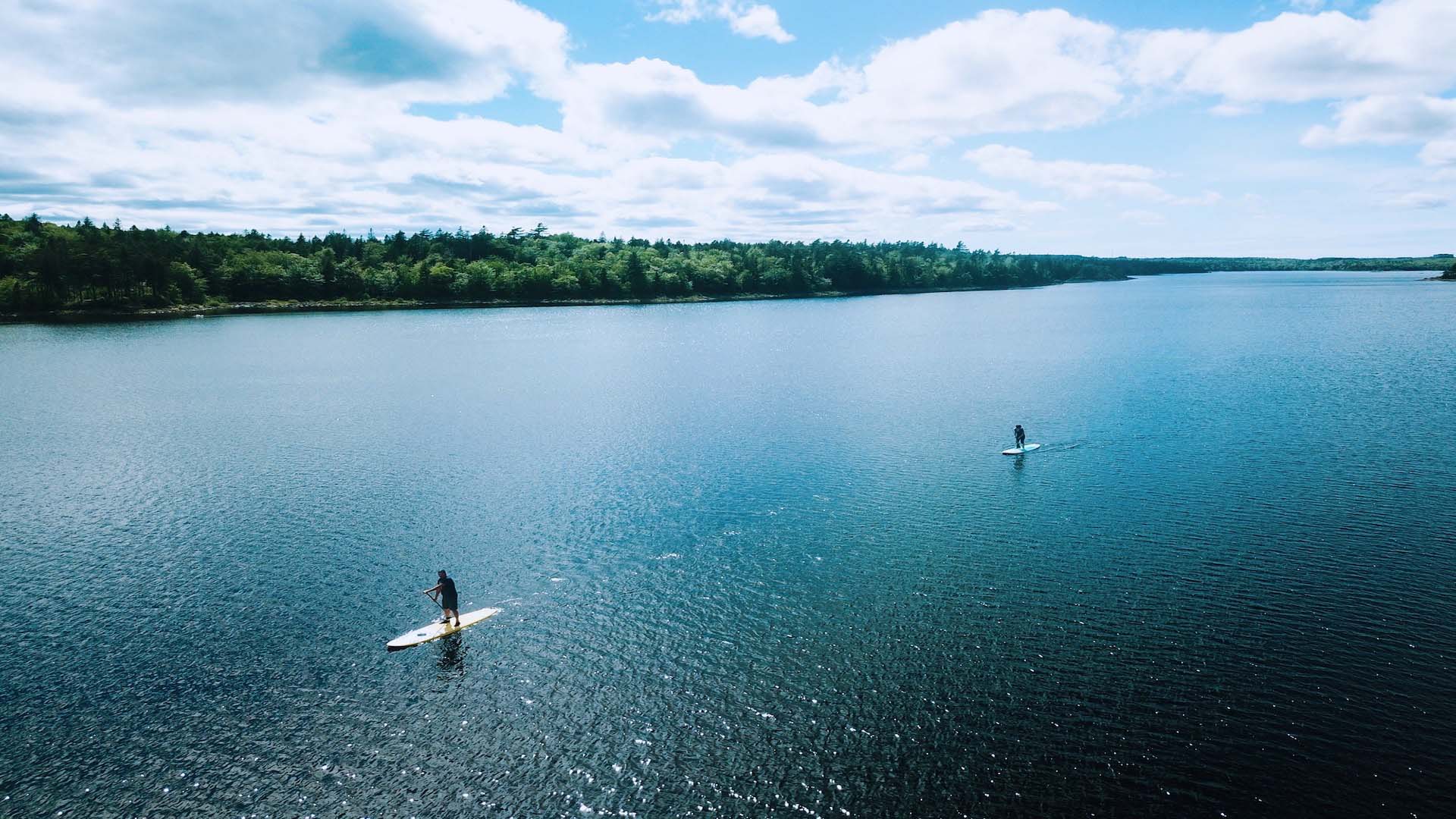 Long Lake Provincial Park is right near Halifax, in Spryfield. The Long Lake Adventure Company provides boat rentals in the area. There are at least ten kilometers of groomed and developed trails in the southeast section, managed by the Long Lake Provincial Park Association's volunteers.
It's a great place to stretch your legs and enjoy some natural scenery, and it's barely outside the city limits. Consider renting a kayak when the seasonal weather conditions are right and taking a tour out on the water. They have tandem kayaks as well, so all but the littlest kids can get some time out on the water with an adult leading the way.
7. J Farwell Sailing Tours
If you're looking to entertain your kids for a few hours, consider tapping into Nova Scotia's deep maritime traditions.
The J Farwell Tour company offers a selection of ways to enjoy some time out on the sea. So you can take a sailing tour and learn how to harness the power of wind or enjoy a wine cruise while you see the sights around the city.
Sailing tutorials are fun and engaging for the whole family, and you'll take away a historical perspective on what it once took to conquer the waves around this maritime city.
J Farwell Tours can accommodate passengers of any age on most of the cruises, but there are some adults-only adventures for after sunset. Booking is easy but fills up fast during peak seasons.
8. Harbour Watercraft & Adventure Rentals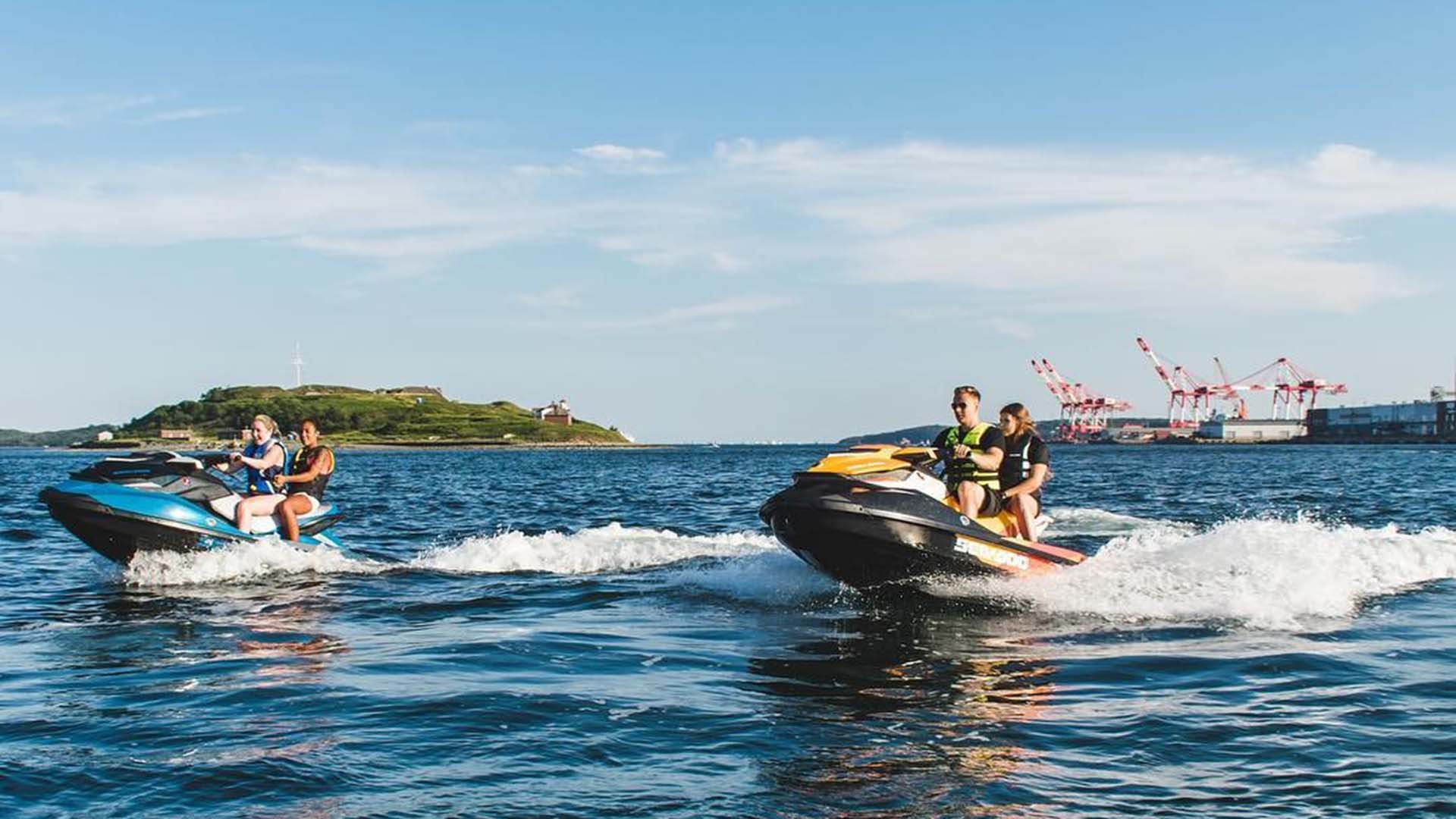 If you're more interested in hitting the water for some action, as opposed to taking a sightseeing tour, consider taking the kids out on the Halifax Harbour on a rented watercraft from the Harbour Watercraft Company.
Choose from Sea-Doo craft for a rental ride or a guided tour, sea kayaks for a paddling adventure, or even take a high-octane cruise on a jet boat. While not necessarily for kids of all ages, if your kids enjoy spending time on the waves, this might be right up their alley.
9. Cow's Ice Cream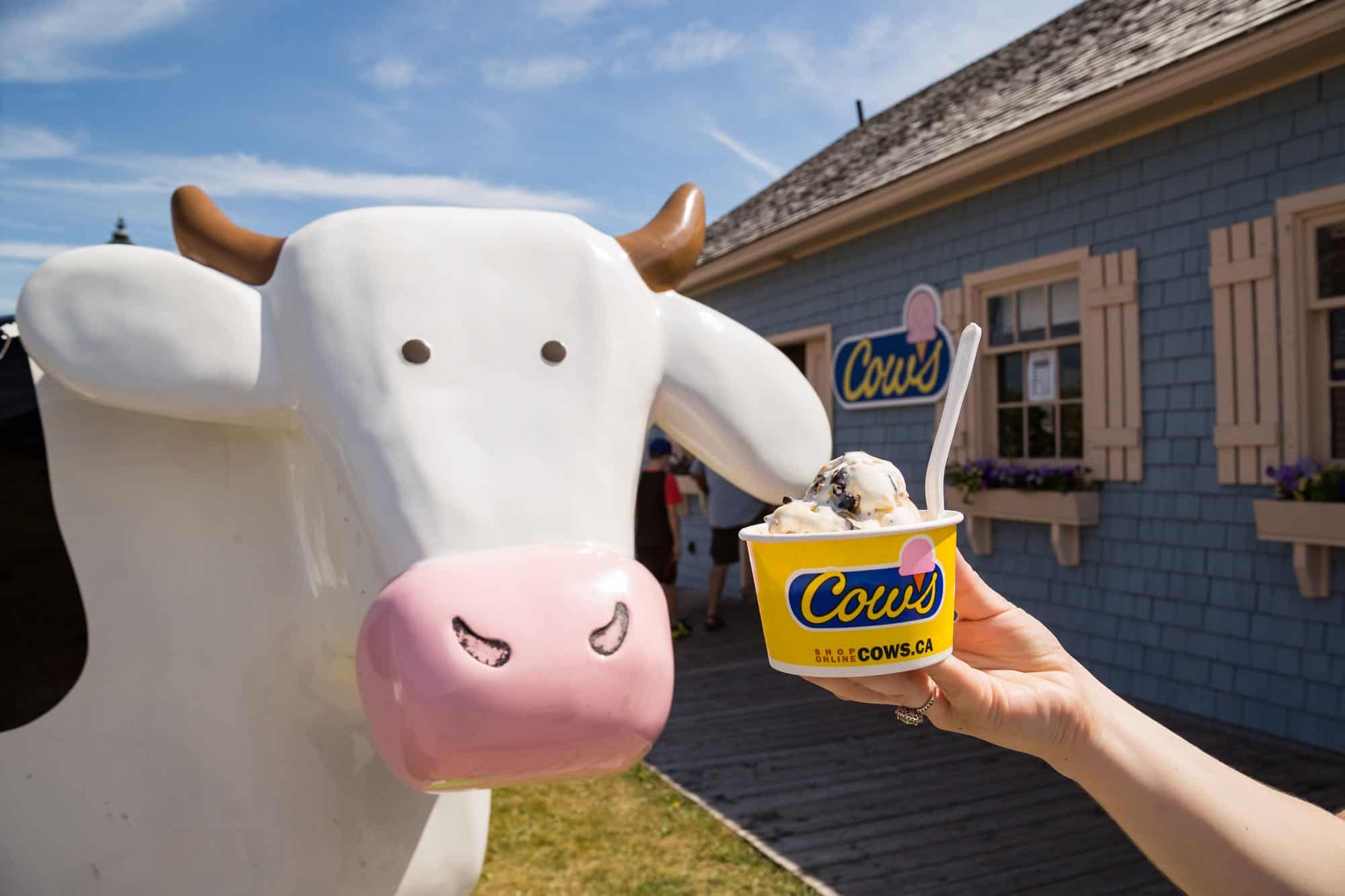 When you need a break from touring Halifax, there is probably no better place to stop for a quick ice cream snack than Cow's Ice Cream. This chain has locations all over Canada and two right in Halifax.
Sure, you can buy ice cream at other places, but most don't have the extreme variety of fun-filled flavors as Cow's. Instead, try a Caramoo Apple cone, a Gooey Mooey, or a Moo York Cheesecake, and when you're done, grab a couple of souvenir t-shirts to commemorate your family's visit. It's a bit of a tradition for visitors to the area.
They also offer a variety of 'Udder Stuff' to choose from.
10. Putting Edge Halifax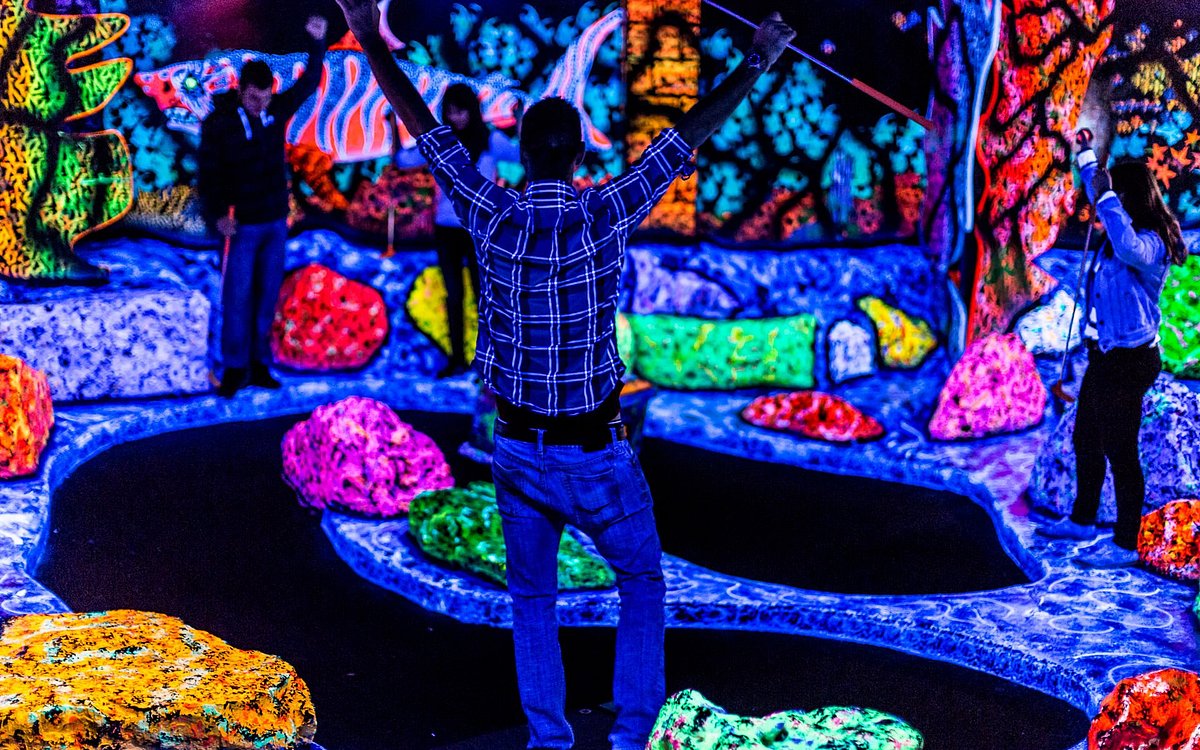 When you're looking to entertain the kids, perhaps after a bit of time educating them at one of Halifax's museums or historical sites, consider stopping at the Putting Edge for eighteen holes of glow-in-the-dark mini-golf.
The ambiance is very kaleidoscopic, so you might want to check out a quick video so that you know what you're getting yourself into. It can be a shocking amount of color and is a unique twist on the typical mini-golf experience.
For me, it was either mini-golf or dropping my kids off on the street and driving away! We were also very happy to find that there is a full video game arcade that also has some exciting games and prizes to keep everyone entertained.
11. Halifax Waterfront Boardwalk
The Halifax Waterfront Ballpark is home to some of the city's most famous landmarks and attractions.
You can stroll along the promenade and enjoy the sights and sounds of the harbor with the whole family. The entire city is known for an exceptional level of cleanliness and an overall family-friendly environment, and nowhere is that more on display than along the boardwalk.
There is WiFi connectivity available along the walk and myriad activities to choose from, including dining, shopping, craft beers, the Halifax Marina, and more. You can even rent bikes to make the trip a breeze.
In addition, this area of the city is home to many historical statues, a thriving farmer's market, and much more that is sure to entertain the whole family. Here's a simple Waterfront Map to help you find your way around.
12. Harbour Tours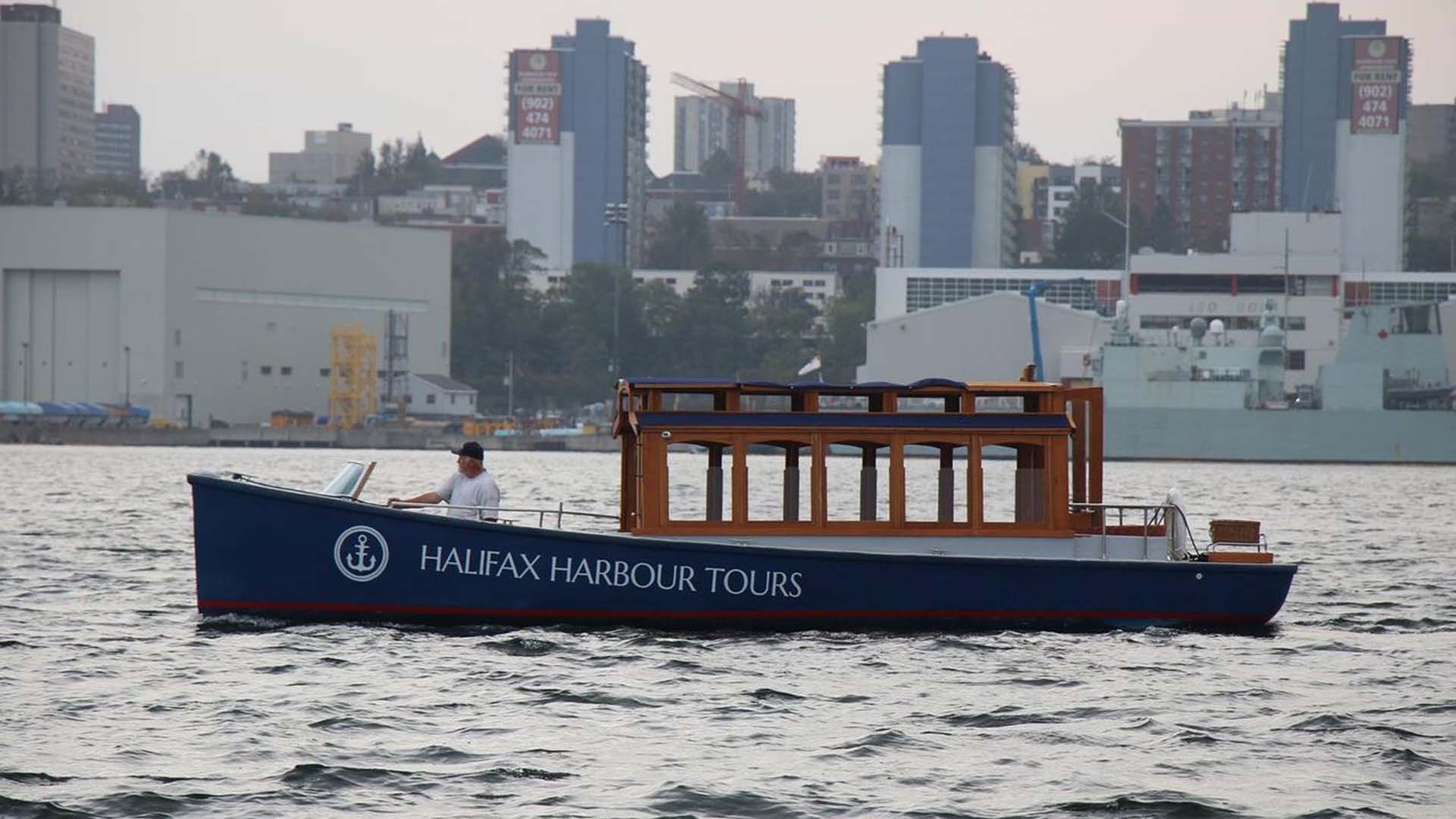 Halifax is a maritime city, so it's a sure bet to explore the sights from a Halifax Harbour Tours boat. The boat itself is fairly small, seating only parties of six, so it's likely your family will enjoy the cruise solo.
The boats are electric, so there are no exhaust fumes to worry about, and the time on the water is refreshing and serene. Plus, it offers a new perspective on this beautiful city. You can take in landmarks and vistas that are harder to see from the land, and you can give the tired feet of the kids a break while cruising in style and getting a guided tour.
13. Halifax Hop Skip Jump
When little kids are restless, it can be almost impossible to enjoy anything intellectual. So, consider taking your crew to the Hop! Skip! Jump! Centre and run them through the ball crawl, climbing walls, and a massive collection of indoor adventures.
The facility is subject to a thorough cleaning every single day, and the facility is also open seven days a week. Whenever you visit, make sure to account for the midday break. It's a great time to grab a bite to eat and recharge a bit between adventures.
14. Peggy's Cove & Lighthouse
The Peggy's Cove Lighthouse and Coastal Region are perhaps the most iconic sights in all of Halifax and Eastern Canada. Unfortunately, my young sons weren't quite as interested in it as we hoped, but they both have posters of the building on their walls at home years after our trip.
Perhaps the lighthouse itself was a little bit boring, but they remember our hike and kayak adventure fondly. If your group is fairly adventurous, they will too. Plus, the lighthouse is part of Nova Scotia's rich history and makes a picture-perfect backdrop for your family photos.
15. Kartbahn Racing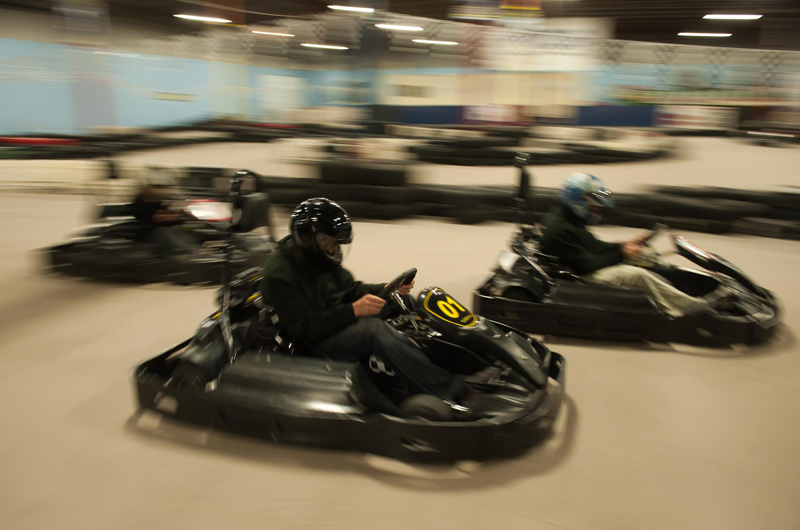 Kartbahn is part of the Family Fun Halifax network. As such, the fun isn't only out on the track, as there are other seasonal attractions at the same complex. But, the on-track go-kart racing is the best part for many visitors, especially those with a need for speed.
Each eight- to 12-minute race costs about $60, so it's not cheap. But for kids who are dextrous enough to operate the vehicles, this is an adrenaline-filled adventure that will be a big part of their memory of the trip to Halifax. The go-karts may be just a little bit too hard to operate for smaller kids, but you can probably do a tandem ride with them to help get them up to speed.
16. Atlantic Splash Adventure
Located just outside of Halifax, the Atlantic Splash Adventure complex offers a variety of family-friendly and fun attractions in a water park setting.
They have dozens of rides and attractions ranging from thrilling rolling coasters to age-appropriate 'big rides' for little kids. There's something here for kids (and adults) of all ages, and the trip from Halifax is only a few minutes by car. It's easy to plan your visit as either a day trip or you can stay right near the park and visit more than once.
17. Hatfield Farm
Hatfield Farm is an excellent way to escape the big city feeling of Halifax without even having to really leave the city.
It's only minutes by car from Metro Halifax, and the outdoor entertainment runs the gamut of farm activities, including a petting zoo, wagon or pony rides, playgrounds, and more. Nearby Fort Clayton also offers mini-golf, a kid-friendly rodeo, fire pits, and overnight guests are welcome.
The farm caters to family adventures and offers specialized packages, so there's something for each family to enjoy. Take a break from the city and let your inner farmer and cow wrangler out!
Halifax With Kids: Wrap Up
Halifax is an accessible city, and Nova Scotia is, in general, family-friendly, safe, and clean. The maritime focus is undeniable, but there's plenty to explore even away from the water.
Taking a vacation with kids can be challenging, as you struggle to keep them entertained. However, that's not too difficult to do when you take into account all that Halifax has to offer.
Wave runners, sightseeing, lighthouses, history, education, wildlife, and military experiences are all here for the taking. And now, through the help of this guide, you know 17 of the best things to do in Halifax with kids. Book your stay today!
Check out these other articles about vacationing in Canada:
More about our TFVG Author
Karly is a The Family Vacation Guide guest travel contributor.