Canada is a top travel destination for many people for various reasons. For some, it is the good-natured people who live there that are alluring. For others, it is the mesmerizing beauty of the landscape and the abundance of diverse cultures. If you are reading this, chances are that you are one of these people who are attracted to the charms of Canada and are considering making a trip to the great white north.
Canada is quite close to the United States but presents a different perspective on living. So it is ideal if you want to travel with your children on vacation. This guide contains all the information you need to know as a tourist before you make your way to Canada. Let's get started.
5 Reasons Why Canada is the Perfect Family Vacation Destination
If you are not convinced whether Canada is the perfect destination for your family vacation, here are a few points that might convince you:
Friendly Locals
The stereotype of Canadians being excessively polite and well-mannered is not necessarily a lie, albeit exaggerated at times. Canadian locals are some of the nicest and most helpful people you will meet. You are much more likely to feel safe and welcome in the country than you would in a lot of places. Also, if you are traveling with kids, they will most likely make new friends and enjoy their stay more.
Bilingualism
Canada is a unique culture in that it has two official languages that are recognized equally and accorded the same status legally – French and English. This official bilingualism is due to the French influence of settlers from France in some parts of Canada, like Quebec, and British colonizers in pre-independence Canada.
This may be a good thing for you if you are looking to learn or practice another international language since both of Canada's official languages are widely used internationally. Furthermore, a lot of Canadians are bilingual, so they can offer you great help in learning the second language if you manage to make friends with them, which should be easy.
Great Outdoors
One undeniably amazing thing about Canada is the stunning outdoors. While some cities, like Montreal, are urban and have many activities to do in the city, exploring the outdoors is equally fun and more surreal.
You can get breathtaking and up-close views of Niagara Falls, go skiing on the famous ice fields of Canada, hike on its safe and legendary trails, go skiing or surfing on the west coast of British Columbia, and take a tour through the beautiful and historic Canadian Rockies.
Canada's outdoor activities are numerous, and with picturesque mountains and forests, a nature lover will certainly not be able to get enough. You can explore the wildlife in places like Jasper National Park and Stanley Park and take ferries across the enchanting turquoise Lake Louise. You can also explore the beautiful province of Prince Edward Island in eastern Canada, renowned for its red-sand beaches and seafood.
Canada is definitely worth going to, if only for its magnificent outdoors, and overall, it is a beautiful country.
There Is Something to Do All Year Round
You and your loved ones will never be at a loss for things to do in Canada, regardless of when you find yourself with the opportunity to take a vacation there. In the winter, you get to participate in its famous winter sports like ice skating, cross-country skiing, and other related sports. You also get to participate in the Quebec Winter Carnival, which is held in the old Quebec City, a UNESCO World Heritage Site. The Quebec Carnival is the largest winter festival in the northern hemisphere.
If you decide to go in the summer, you can go whale watching and have your mind blown by watching families of whales swim by at the beach and learning about the many different species that migrate through Canada. You can also go on sea tours during the summer and explore places like the Canadian Rockies and the famous turquoise lakes around them. Within the city, you'll meet lots of other tourists and see many fun activities to participate in.
In the fall, you enjoy a calmer atmosphere as there is reduced tourist activity. However, you can still do a few outdoor activities like rock climbing and hiking. You can go on boat tours and enjoy the culture of Canada's largest city – Toronto, as well as cities like Ottawa, Montreal, Calgary, Vancouver, etc.
Lastly, if you choose to go in the spring, you can still ski in select places and enjoy maple syrup season in Canada. There is also something breathtaking about getting to watch the frozen lakes, waterfalls, and oceans melt as winter ends.
Safety
Last but not least, Canada is safe! The Global Peace Index ranks Canada as the 10th most peaceful country in the world. By international standards, Canada is one of the safest places you can travel to, and this should be a major consideration if you are traveling with your family.
When's the Best Time to Visit Canada with Kids?
It depends on the activities you want to do there. However, since a lot of places in Canada experience extremely cold winters, most tourists go there during the Summer.
If you go during the summer, the big cities will likely be buzzing with tourist activity, and you will be able to go on small group tours. You can also go canoeing, camping, and hiking and enjoy visiting notable museums, e.g., the Canadian Museum of Civilization. However, tickets and your overall stay are likely to be more expensive.
During winter, you get to see Canada live up to its "great white north" nickname. In all of its frozen beauty, you see the mountain ranges and frozen seas. You also enjoy the ski season and other winter sports that Canada is famous for. However, you may be concerned about taking little children to Canada during the winter since they may be more susceptible to the cold.
In fall, Canada's greenery is stunning with its shades of green, orange, and red. The weather is cooler, and the air is crisp. You can go bear-watching, attend festivals, and do other fun tourist things. Flights are cheap, and you may save more money during your stay since it is not peak season for tourists.
Lastly, if you want to see the wildlife of Canada at its most active, spring is the perfect time to go. There are also sightseeing activities, concerts, museums, whale watching, and other activities to do. Since it is also off-season for tourists, you will likely find good travel deals.
If you are traveling with kids, the summer months might be the best time to go. In fact, a lot of people believe the best family vacations in Canada happen in the summer. However, if you want to save money, spring or fall are ideal too. You can also go to Vancouver Island, which many believe has the mildest climate in Canada. The winters are not extreme, and neither are the summers.
What's the Weather in Canada Across the Year?
Canada has four distinct seasons. Each season causes the landscapes to change, bringing breathless scenery and new perspectives to places as equally beautiful ones fade away. The four seasons are spring, summer, fall, and winter.
Spring lasts from March to May, is usually rainy, and comes earlier on the west coast of Canada. The weather is warm, and the days last longer. Summer only lasts from June to September and is hot and humid, but the weather is largely pleasant. It is a great time to enjoy outdoor activities.
Fall is similar to spring in that it is rainy, it ushers in the cold, and the color of vegetation begins to change. It lasts from September before ushering in the chilly winter months from November to March.
What's the Perfect Length of Time to Spend in Canada?
You don't want to spend so little time on your vacation that it feels rushed. You should take time to soak up your experiences and explore. However, it may be impossible to get the entire family to be free to travel for an extended period of time.
So, for practicality without sacrificing enjoyment, aim to spend between one and two weeks in Canada. Ideally, two weeks. It is long enough for you to explore all the major places and make genuine connections with the people you meet.
The Best Things to do with Kids in Canada
Ripley's Aquarium
Ripley's Aquarium of Canada is one of the biggest family attractions in Canada. It holds over 20,000 animals and over 400 different marine species. It is large and has beautiful architecture. You kids are sure to be mind-blown by the amazing things they see here.
Skiing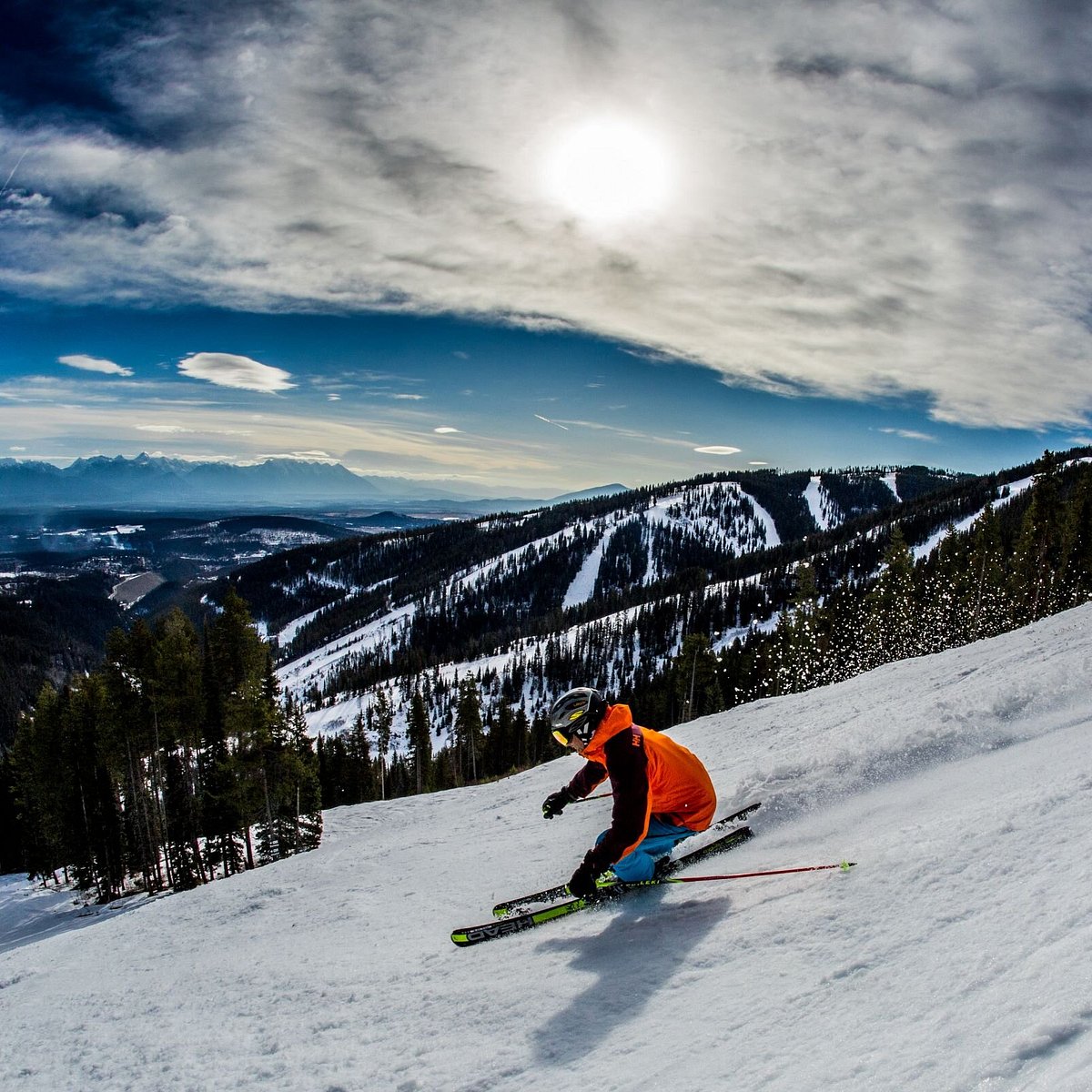 Canada has several icy mountains that are amazing for skiing, especially in the winter. If you find yourself in Canada during ski season, why not get yourself and your kids some gear and enjoy gliding on the ice?
Camping
Another fun thing you can do with the kids is go camping in one of Canada's many national parks. You can teach them the basic necessities to survive in the wild, and this would be very intriguing, particularly to kids who have never gone camping before.
Explore the City's Museums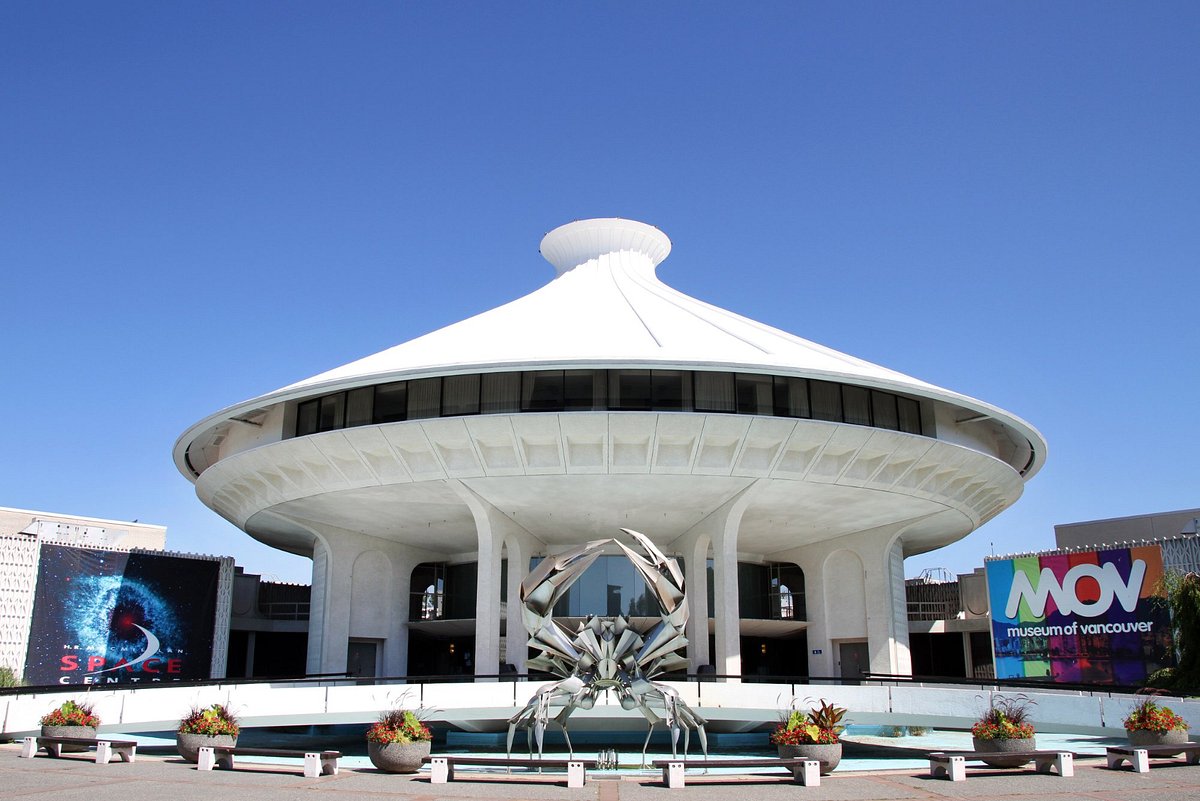 This activity is great because your kids get to learn while having fun. They can learn a lot of cool facts and see really cool items. You can also go to art galleries if your kids are into art and feast your eyes and mind on impressive creations, art, and designs.
Go Food Tasting
If you and your kids are foodies, give them the time of their lives by exploring Canada's food scene with them. They are sure to fall in love with authentic, delicious Canadian dishes like Beaver's Tail and Poutine.
Go Biking
You can rent a family bike and ride through public parks, stopping at places along the way. Better still, you can do this while tasting food or visiting artisan shops and buying souvenirs for the kids along the way.
Whale Watching at the Beach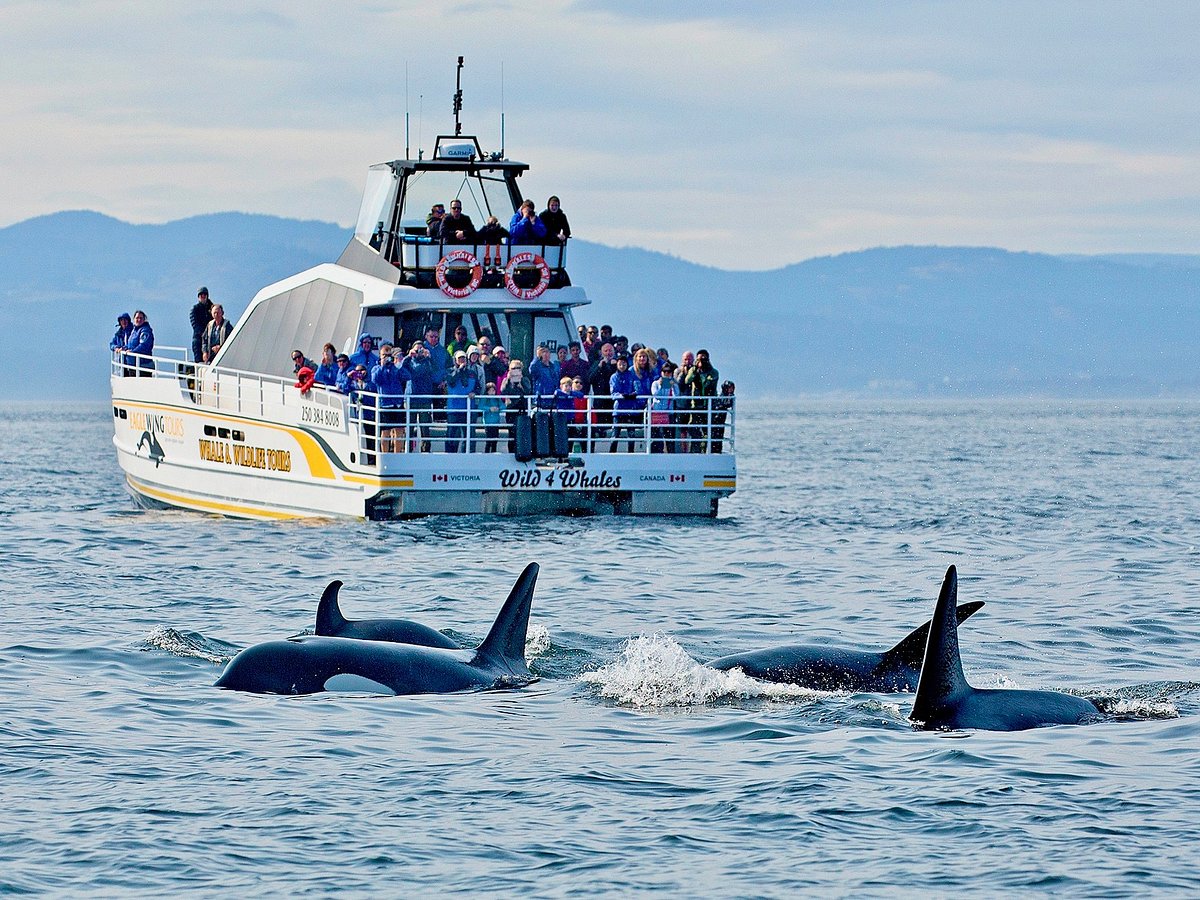 You can go kayaking with the kids or sailing in boats to catch a glimpse of the whales as they swim by. You can also sit on the shores of some beaches to see some of the most magnificent species. Few things will blow your kids' minds more than seeing whales live.
Furthermore, they get to go back to school and tell their friends about it. The provinces of Newfoundland and Labrador, Quebec, and Nova Scotia are just some of the places you will find excellent whale-watching spots.
Walk the Capilano Suspension Bridge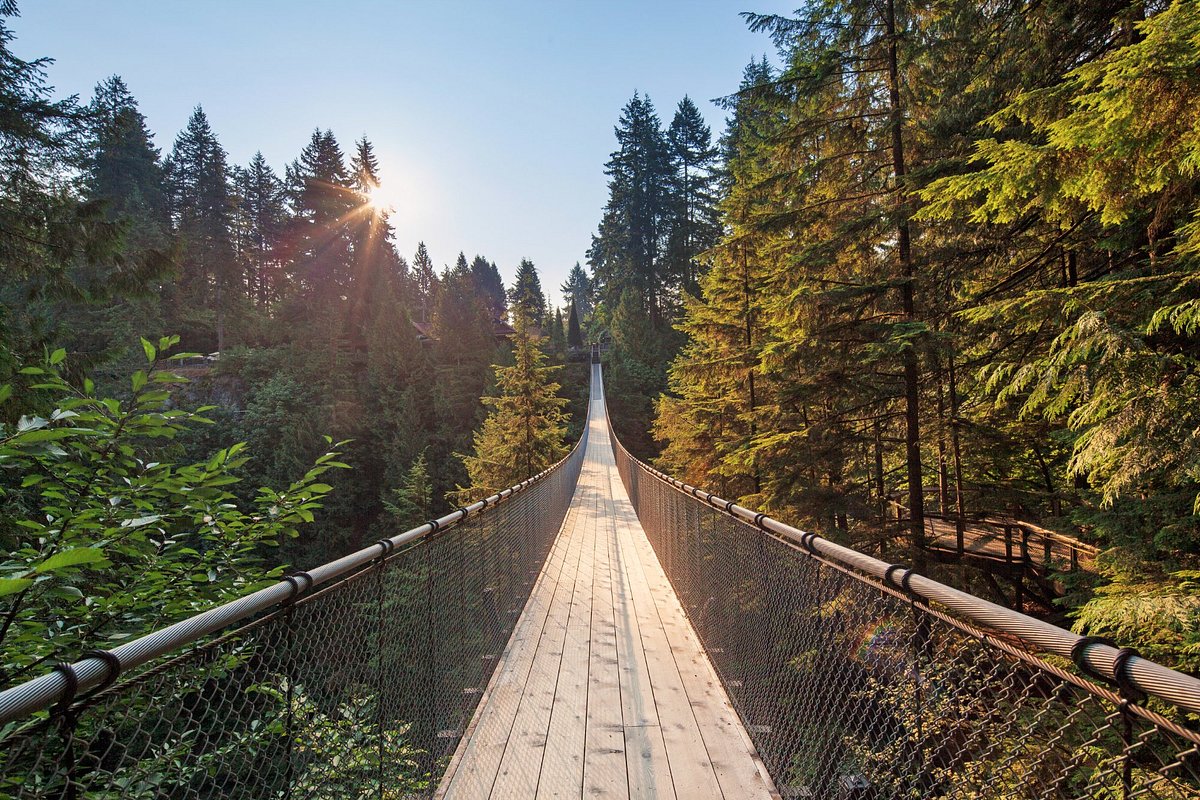 Located in North Vancouver, walking this bridge will be exhilarating and daunting for you and your kids. If you do manage to pull through, it will be an experience you will never forget. However, if your kids are really young and hyperactive, you may want to avoid walking this bridge with them. It is better suited for teenagers and older.
The Best Family Hotels & Resorts in Canada
Fairmont Banff Springs
Nicknamed "the castle in the Rockies," this famed resort is located right in the heart of Canada's famed Banff National Park. It is a 4-star resort with practically everything you can wish for to make you and your family comfortable. All their rooms are disability accessible. They also offer child care, fast internet, a fitness center, a gift shop, etc.
Hyatt Regency Vancouver
The Hyatt Regency is the perfect temporary home for your family on vacation. It is a 4-star hotel located in downtown Vancouver with lots of great services. Among other things, you get electric-vehicle charging, free WiFi, a pool, a fitness center, and pet and child-friendly accommodations.
Blackstone Mountain Lodge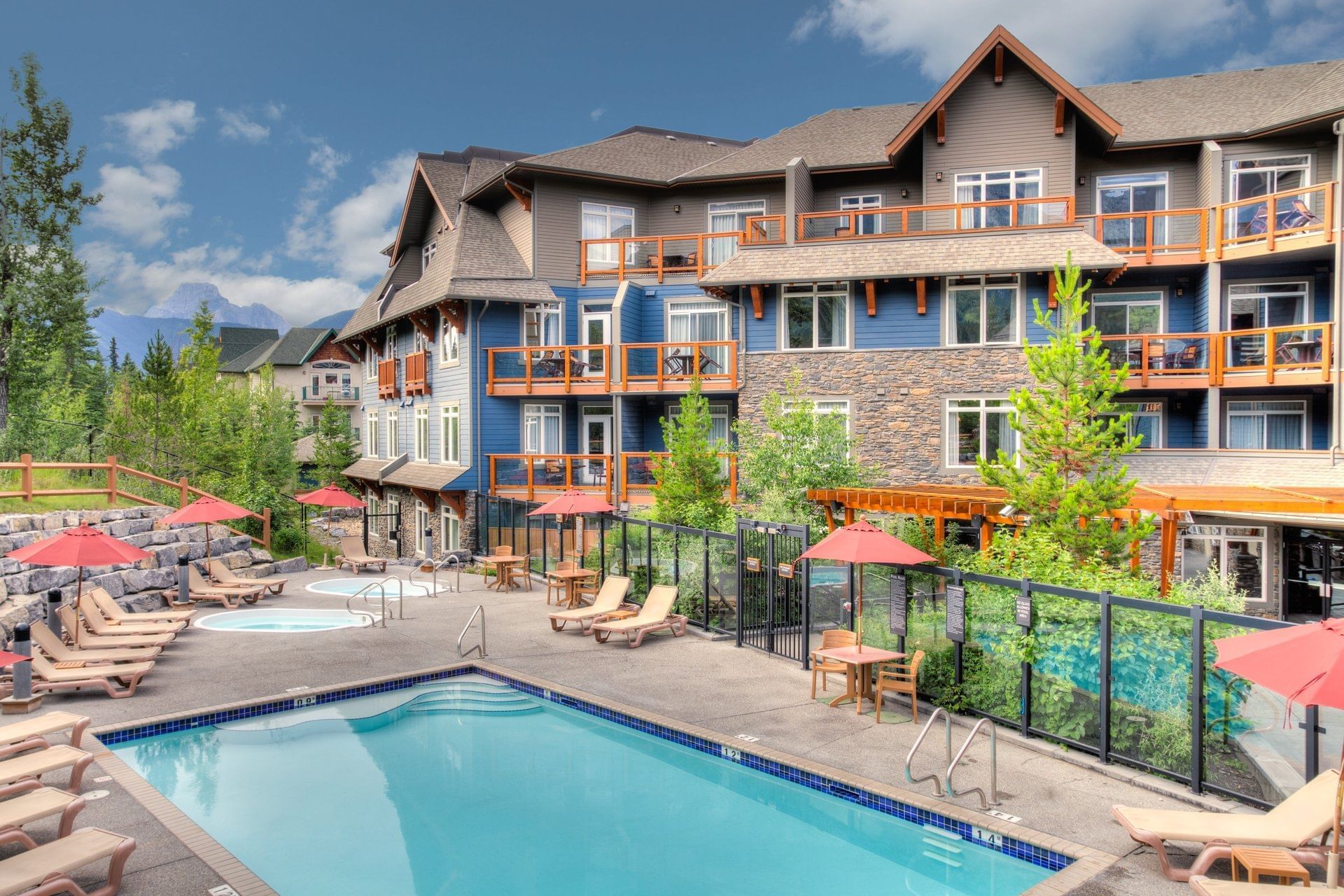 This 3-star hotel located in Canmore, Alberta, is the perfect combination of affordable and comfortable. It is very child-friendly with its vacation rental offerings, which include hot tubs, an outdoor pool, housekeeping, and so on. As a bonus, you get stunning views of the Canadian Rockies.
Fairmont Chateau Whistler
This is a tastefully designed 4-star hotel located in Whistler, British Columbia. It is modern, has a golf course, elegant dining, a beautiful landscape, and extremely helpful staff. They even have babysitting services available in case you have toddlers who need to be looked after in your absence.
What's the Average Cost of a Hotel in Canada?
For a decent and comfortable hotel, expect to pay somewhere around $138 per night. You can also get rentals at this price level.
The Best Places to Eat with Kids in Canada
The Revolving Restaurant of Skylon Tower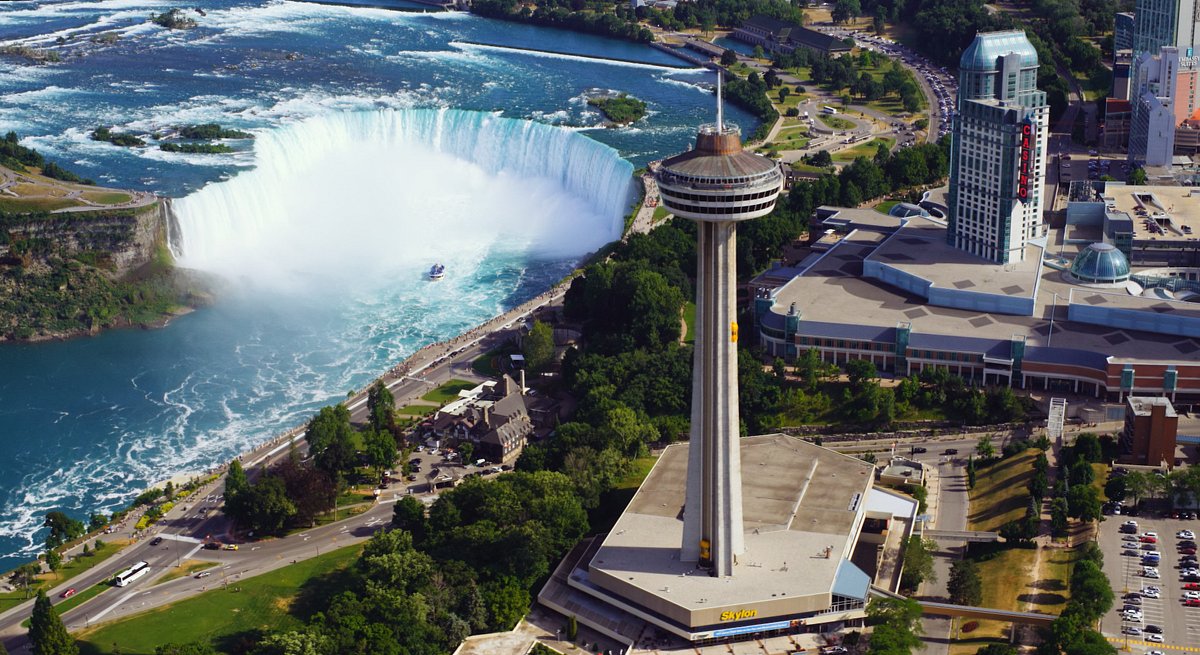 If you are visiting Niagara and you want to eat with the kids, you should definitely visit the revolving restaurant at Skylon Tower. Skylon Tower is one of the most famous landmarks of Niagara Falls, and eating there will give you sweeping views of the landscape. You can see as the river itself divides and splits into the Americana and Canadian sides of the waterfall.
Furthermore, the restaurant itself has a great menu to choose from and an exciting kids' menu your kids would love. In the same Skylon Tower, there is also a Family Fun Center you can go to after eating, with interactive games for everyone in the family to enjoy. For a similar revolving restaurant experience, you can dine at 360 Restaurant at the CN Tower.
Canoe
Canoe is another restaurant with a great view that you can take in along with the scrumptious food. Located in Toronto, it is an upscale dining restaurant with a very classy setup. You get to experience authentic and unique Canadian dining while taking in the amazing view. It might not be suitable if you have little children. But if your kids are grown up and want a taste of exquisite dining with mouth-watering food, you should definitely pay a visit to Canoe.
Fishhook
Located in Victoria, this restaurant is renowned for its sustainable local seafood. The food is influenced by India and France and has non-allergenic food variations. You can order wheat-free, mayo-free, or dairy-free alternatives if any of your kids has an allergy.
The food tastes amazing, and everything is healthy and fresh. It is a very small restaurant, though, so it may not be suitable for a family with many loud kids. However, if your children love seafood, they will find some of the most unique and creative options here!
Smuggler's Inn
This restaurant located in Calgary has everything and more that you and your family would love. The staff is friendly, and they have a great menu to choose from. The space is comfy and great for groups, including a brood of kids if you have them! It is mainly a steakhouse, so you can expect all the steakhouse classics in addition to some inventive meals that will leave the entire family wanting more. They have great desserts that your kids are sure to love as well.
The Best Day Trips from Canada That the Whole Family Will Love
Niagara Falls Tour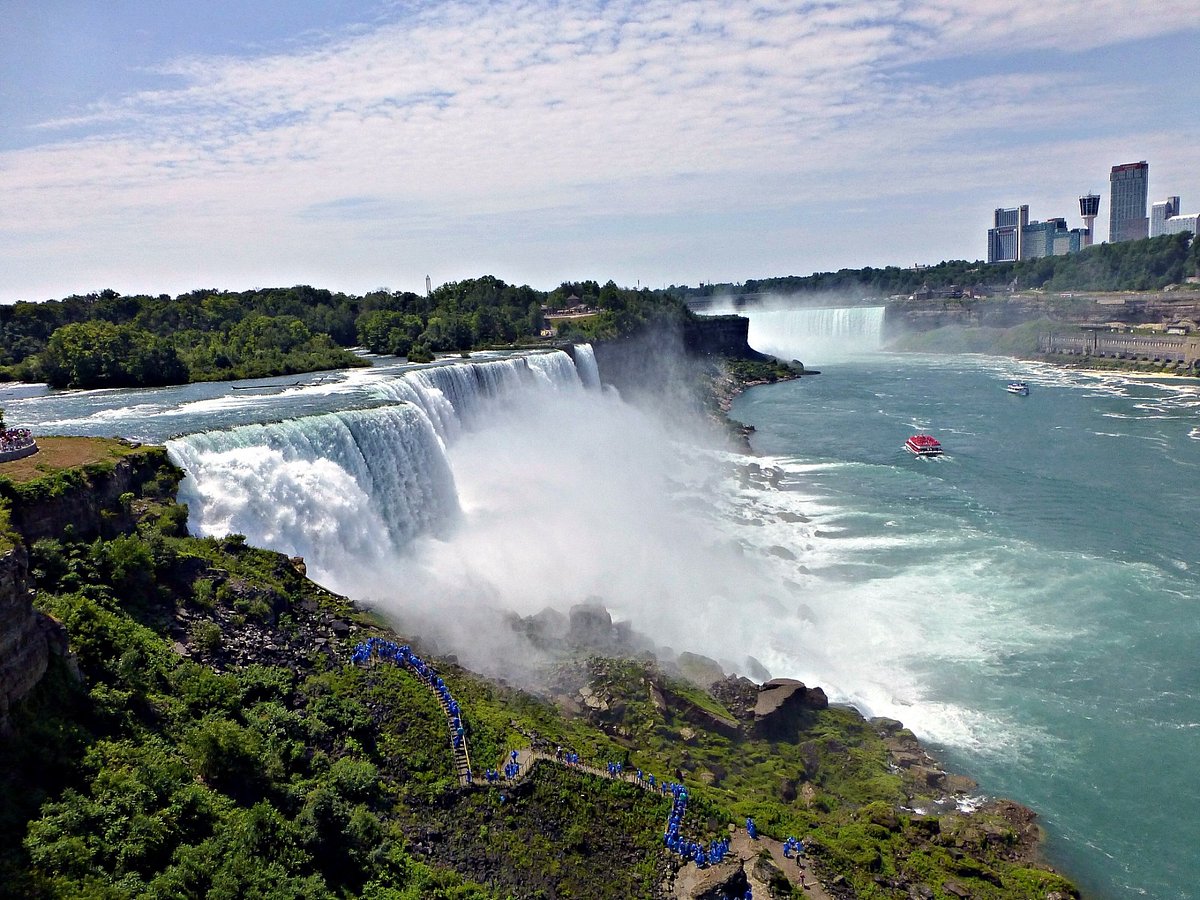 You may have seen the American side of Niagara Falls before, but seeing the Canadian side with your entire family would be a memorable experience. There are tons of service providers you can book a tour with.
A day tour of Niagara Falls is a great family activity, and some tours even allow you to explore both the American and Canadian sides of the beautiful waterfalls. You get to see the famous Horseshoe Falls up close, and you can visit the wineries and shops around after taking a delightful boat cruise. More likely than not, you will create memories that your entire family will never forget.
Explore Quebec City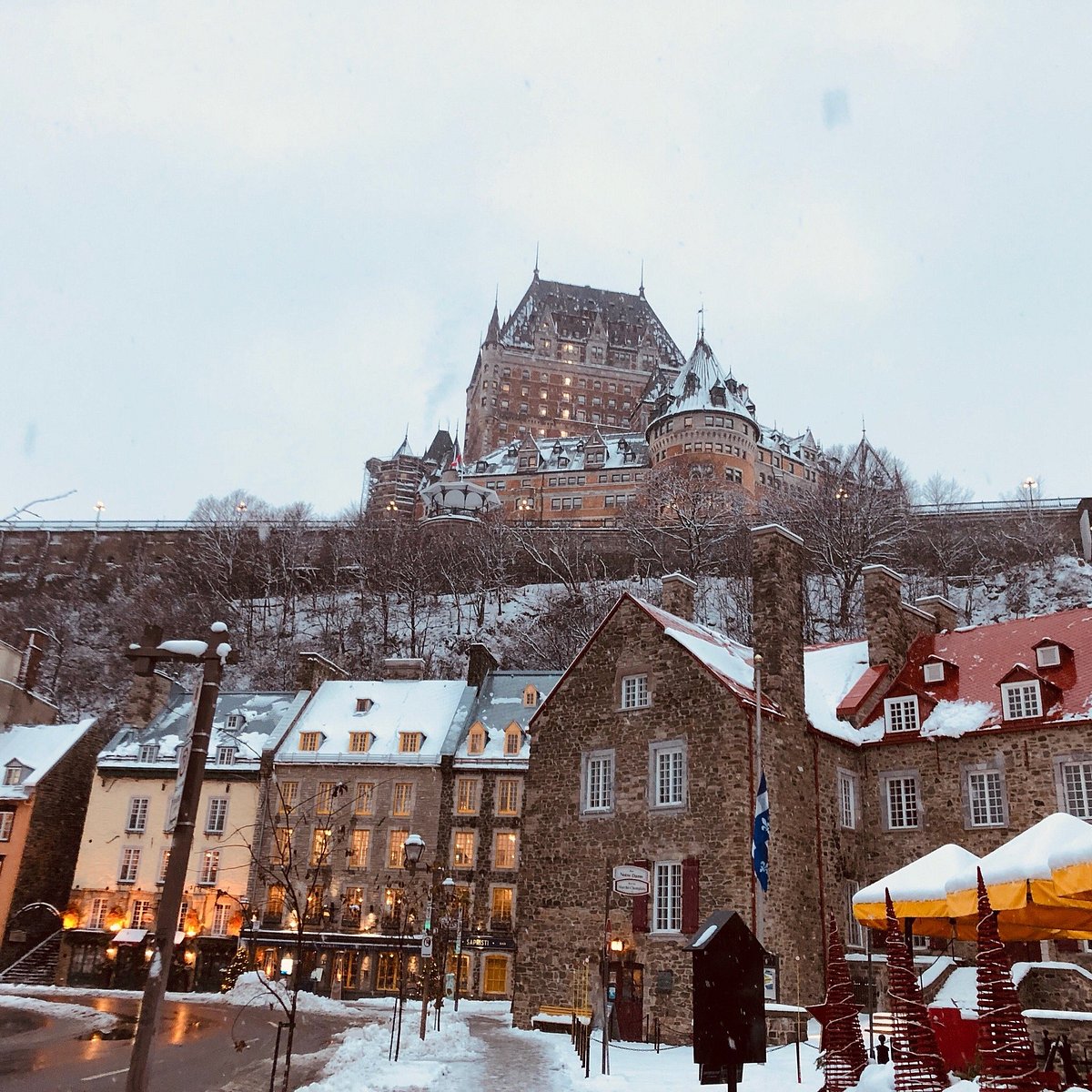 There is so much to see, do, and explore in Old Quebec City that even an entire day will not be enough. However, you can certainly do a lot in a day. You can find a local guide to take your family around the museum-like city, or you can decide to do it on your own, asking questions as you go around.
There are so many local attractions like the Île d'Orléans, Montmorency Falls, and Sainte-Anne-de-Beaupré Shrine. You can also go on boat cruises or go whale watching. Explore unique Québécois food and dive into the culture of the city. An entire day trip around Quebec City is sure to leave your mind blown and enthralled by the things the city has to offer.
Banff and Yoho National Park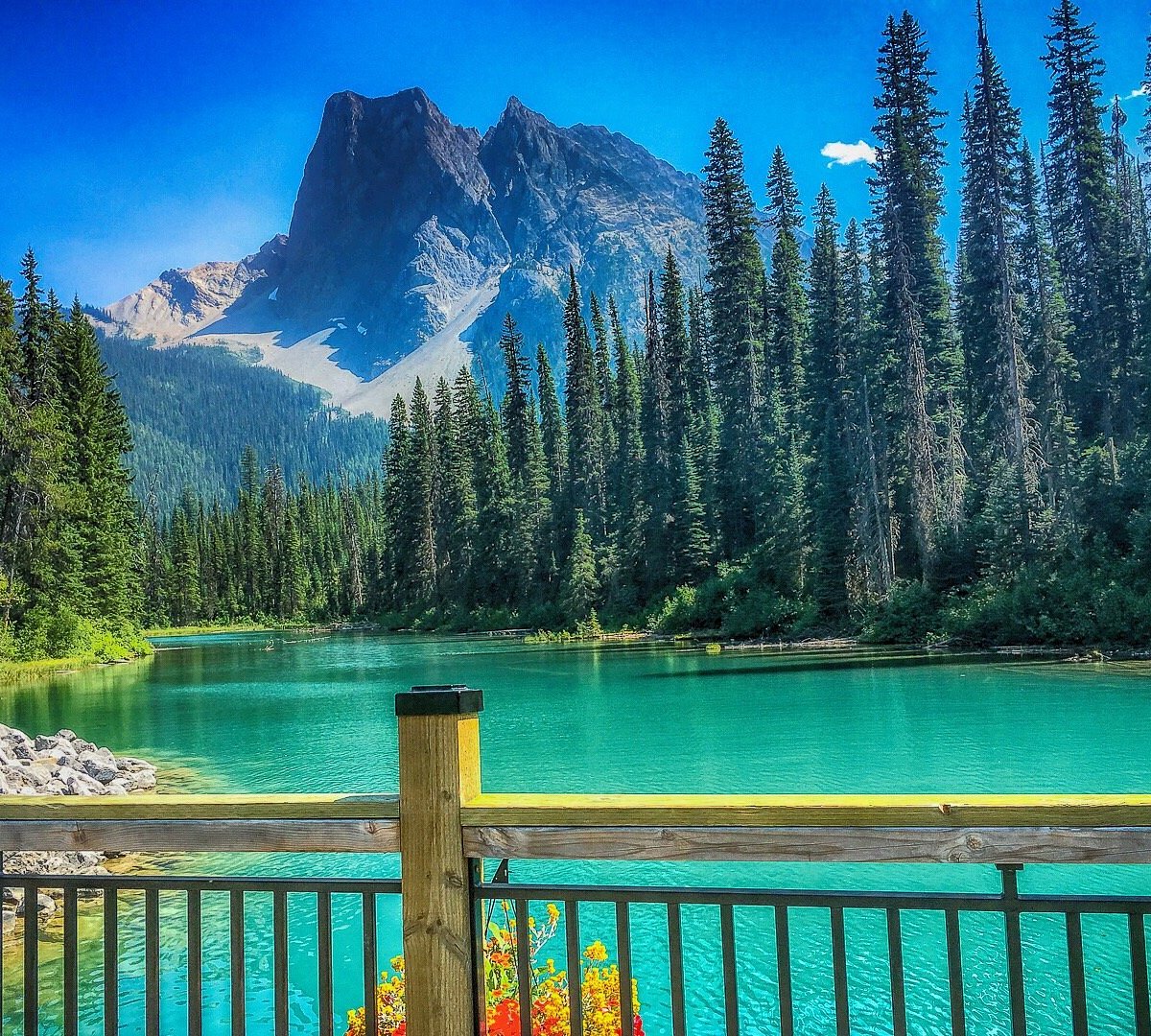 What's better than visiting one national park? It is seeing two in a day! Fortunately, Banff National Park is an easy trip from Yoho National Park. So you can visit the two parks in a day, although you will only get a chance to explore each individual park a little. The bright side is that you will get to see beautiful lakes like Lake Louise, Moraine Lake, and Emerald Lake along the way. Furthermore, you get to take in all the amazing scenery of the Canadian Rockies with your family.
Sea to Sky Gondola and Whistler Tour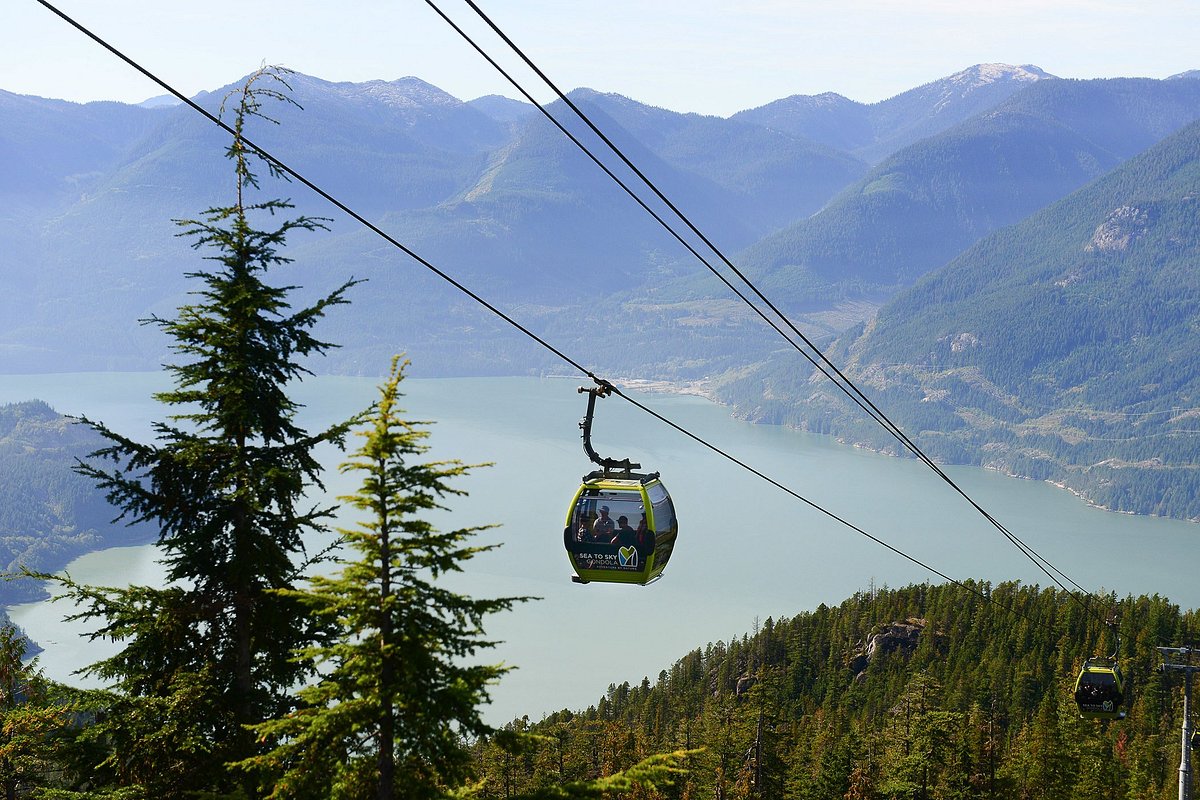 One of the more daring and exciting day trips you can take with your family is to do this tour that takes you from near Vancouver to Whistler. You and your family can get on the famous sea-to-sky gondola at Squamish and take in the amazing views as you ascend. Make sure to have enough memory space on your phone or camera because you might just run out of space trying to capture as much of the breathtaking scenery as you can.
A tour like this would also afford you the opportunity to explore Squamish and Whistler villages, discover hiking trails, and shop at local artisan shops and cafes. You and your family can stay together in one gondola and take pictures, capturing the moment forever.
How to Get Around Canada During Your Vacation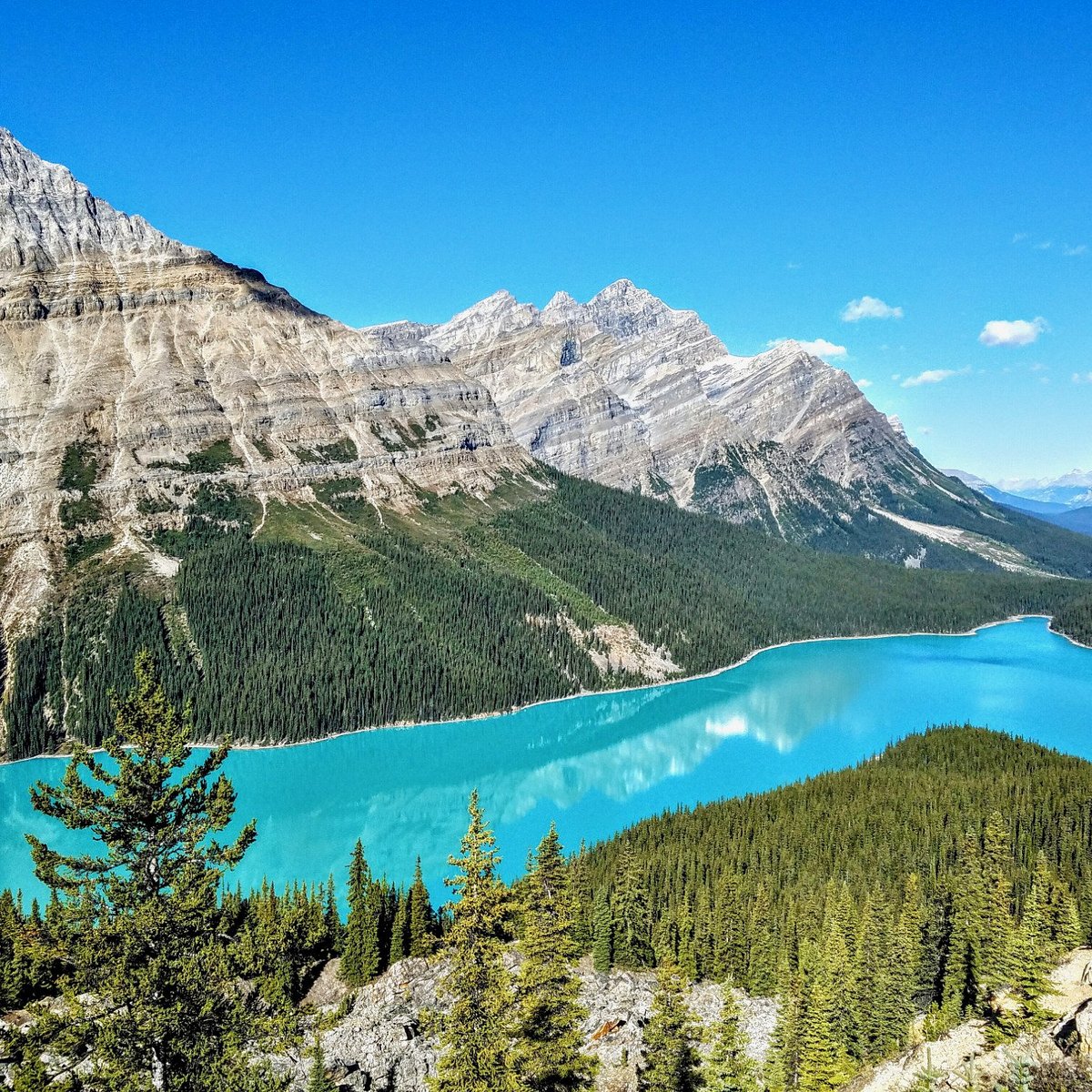 Public Transport
Canada has a great public transportation system. From buses to subways and trains, it is quite easy to get around with public transport. To use public transport in Canada, you will need to buy tickets or transit passes. You can just get a transit pass to last for the duration of your stay in Canada. You will especially find public transport a breeze in big cities like Toronto, Vancouver, Montreal, and Ottawa. You may barely feel the need for a car unless you have little kids or a very large family, of course.
Bike
A lot of places in Canada have bike trails that you can take to get where you are going. You can also bike through the park as they usually have paths for bikes paved into the road. Biking is a good way to get around if you also love to exercise. You can rent a bike at a local shop close to where you are staying. However, if renting a bike for the family feels like a hassle, you can rent a car instead.
Rental Cars
There are tons of rental car services available online that operate in Canada. You can ask the locals for advice on which service provider they consider the best. Rental cars are usually the preferred mode of transportation for tourists traveling with their families. It is the most convenient, and it ensures that you and your family can get to a lot of places faster. It is especially helpful if you have a large family.
RideShare Apps
If you do not want the responsibility or cost of renting a car and having to maintain it for the period it is with you, you can get by with ride-share apps or calling taxis. Using ride-share apps is also great if your family is small and you plan on staying for a short time. Otherwise, the bills will stack up, and it may end up being as expensive as renting a car.
Ferries
There are over 180 ferry routes around Canada, and you will find ferries operating in just about any province you are in. However, ferries may not be the most efficient or practical way to get everywhere. Especially in the winter when a lot of the water is frozen. You can use ferries to get to places like Victoria, St. John's, or Newfoundland. You can also use it to navigate the islands in places like Toronto. However, you will usually have to combine it with some other form of transportation, like biking, taking a taxi, or walking.
The Best Ways to Get to Canada for Your Vacation
The best way to get to Canada would be to take a direct flight from whatever city you are in to the city you want to arrive at in Canada. You should book your flight early if you want cheaper tickets, and you can also try to go during the fall or spring when it is off-peak for tourists to get good deals.
You can also take layover flights if you have time, want to save some money, and are okay exploring other places on your way to Canada. Another alternative would be to take a bus. The US shares a border with Canada, and there are bus services that can carry you through that route, e.g., Greyhound buses.
Lastly, with Amtrak trains, you can enter Canada through the US.
5 Top Tips for Staying Safe in Canada When Visiting with Kids
As mentioned earlier, Canada is a very safe country. There is no need for extreme caution on a regular day in the streets. However, that does not mean that it is completely crime free. You should still observe certain "routine" or "basic" safety rules, some of which are listed out below.
Walk on Well-Lit Streets
Most of the streets will be well-lit, so avoid taking dark corners or passing through dark lonely trails alone and at night. If you feel unsafe, share your location with a trusted person and call for help.
Follow Your Tour Guide's Instructions
If you go on tours of places like wildlife parks, museums, and so on, make sure to pay attention to the tour guide's instructions. It could be things like not feeding the animals, not littering, not touching the pieces in the museum, and so on.
You'll be safest if you follow all the tour guide's advice. It is also important that you respect the animals you see. Don't try to poke them, make fun of them, or tease them in a way that draws attention to you. As long as you follow the rules, you should be fine.
Do Not Enter a Stranger's Car
You may find yourself out too late or at a location where you are trying to figure out how to get home. As much as you can, do not accept a complete stranger's offer of a ride. Instead, keep a taxi company's number on hand so you can call a ride or book a ride on any of the available ride-share apps in Canada, like Uber. Be sure to also match the picture of the driver, description, and plate number of the car on the app to the one in real life.
Make Friends With the Locals
Another great tip is to socialize wherever you are staying. Chat with the locals and make friends. They can give you all the guidance and safety information you need. You can also ask them for directions, safe routes, fast routes, shortcuts, the best means of transport to use, and so on.
Also, find out the local emergency contacts for things like a fire or medical emergency. If you or any of your children have a health condition, make sure to locate the nearest healthcare facility.
Watch Out for Your Kids
Canada is a safe country, but traveling with children calls for extra caution. Children are carefree by nature and may not recognize risky situations that require more caution. So, for example, if you are on a canoe with your kids, advise them on how to behave in that situation and watch out for them.
You can come up with safety tactics if you get separated from your kids in a public place. Also, let your kids know some of your basic contact information in case they ever need to find you. Family vacations can be fun while everyone remains vigilant
Conclusion
There is something for everyone to do in Canada, making it one of the greatest places to have a family holiday. Canada is known for its excellent cuisine, beautiful landscapes, and high level of personal safety. We really hope that this article was able to help you learn more about Canada in preparation for your vacation there.
More about our TFVG Author