Are you exhausted from long hours at work and taking care of your kids when you're home? Is it time to take a nice vacation and relax on a sunny beach? Bermuda in the Caribbean may be the perfect place to visit. 
This region is known for foam-green ocean waters, tropical fish swimming in the bay, and white sandy beaches.
You won't regret coming here. If you're ready to look into booking a place in Bermuda, especially one with babysitting services, then check out our guide below detailing 12 of the best resorts in Bermuda for families.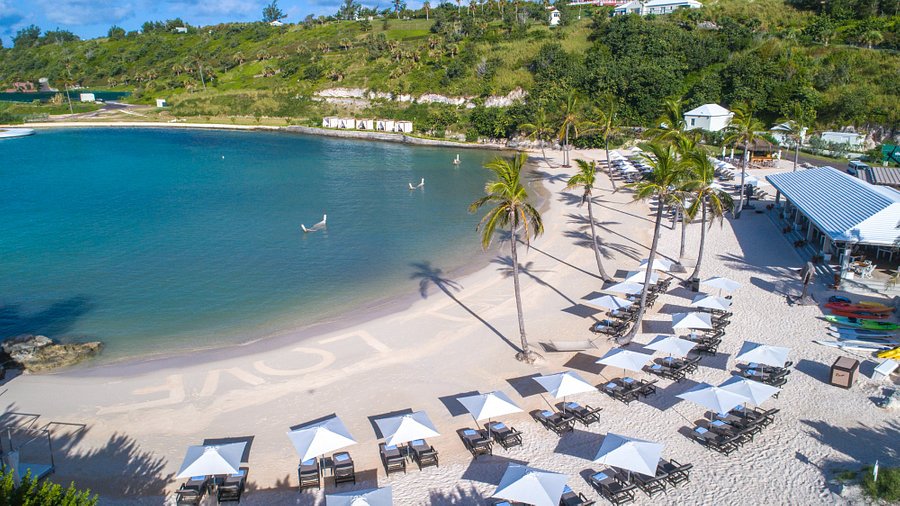 Hamilton Princess & Beach Club is a rather regal and full-service resort for which you won't regret paying a pretty penny. When it comes to resorts in Bermuda for families, this one has the benefits of free meals for children under five along with a Saturday afternoon tea time for kids.
Some of the best parts include an infinity pool by the harbor and plenty of art adorning the hotel's walls. Furthermore, you can have access to its private beach club, which includes beach toys, towels, lounge chairs, and more.
Reviewers find this spot to be very family-friendly, so if you've got a bunch of rugrats in tow, this is a good resort for your whole gang.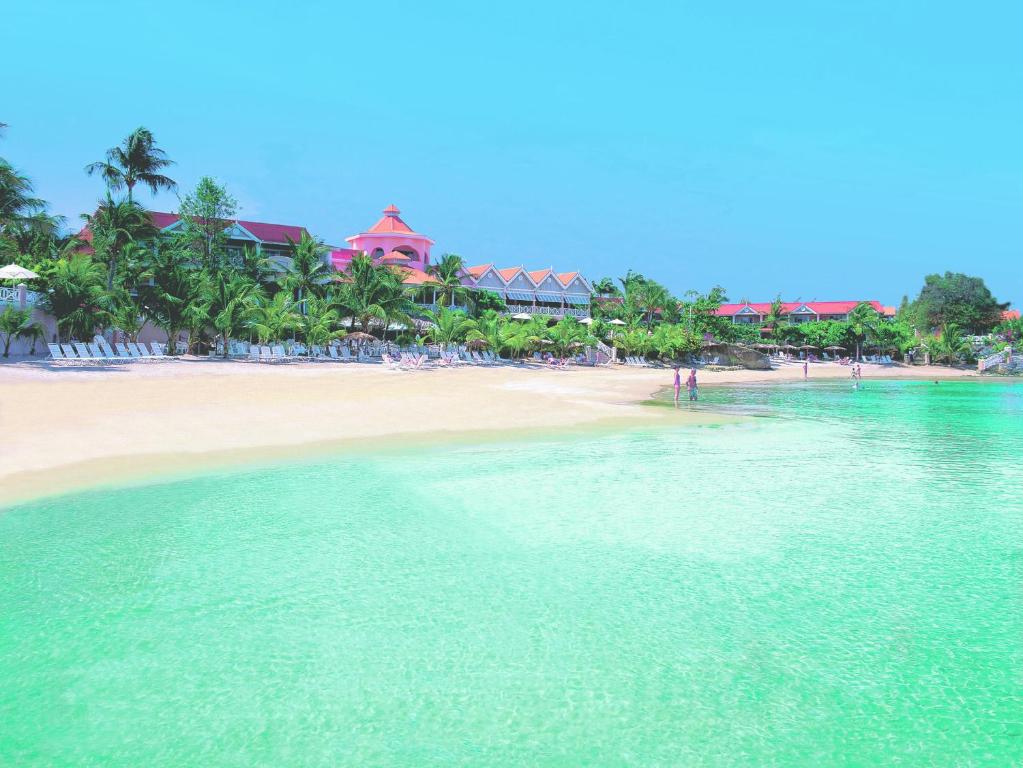 This particular resort is right near the ocean waters. You'll fall asleep and wake up to the calm sounds of waves moving alongside the sandy beach. This quiet spot has a hotel with interconnecting rooms.
If you've got teens that want their own room, then this resort is perfect for keeping an eye on your kids while giving them the privacy they need. You can either enjoy the mini-fridge snacks available at Coco Reef Resort or visit the grocery store that's close enough to walk to.
Best of all, this resort offers babysitting services, three restaurants to choose from, and a laundry service.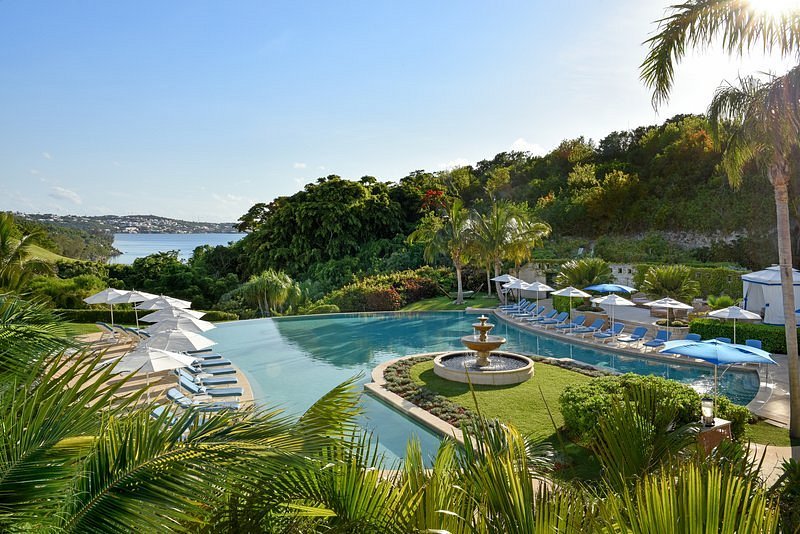 Rosewood Bermuda is a great place for families to stay and enjoy all that this island offers. For instance, you can have your kids go swimming, playing, and even doing arts and crafts or cooking at Camp Seahorse, while you can enjoy a game of golf or spend a day at the spa. Certified teaching experts will teach your children arts and cooking at Camp Seahorse.
There are also junior tennis academies for your children to learn this fun sport. In addition, you can use the babysitting service at this resort so that you can spend a few hours by yourself at the spa.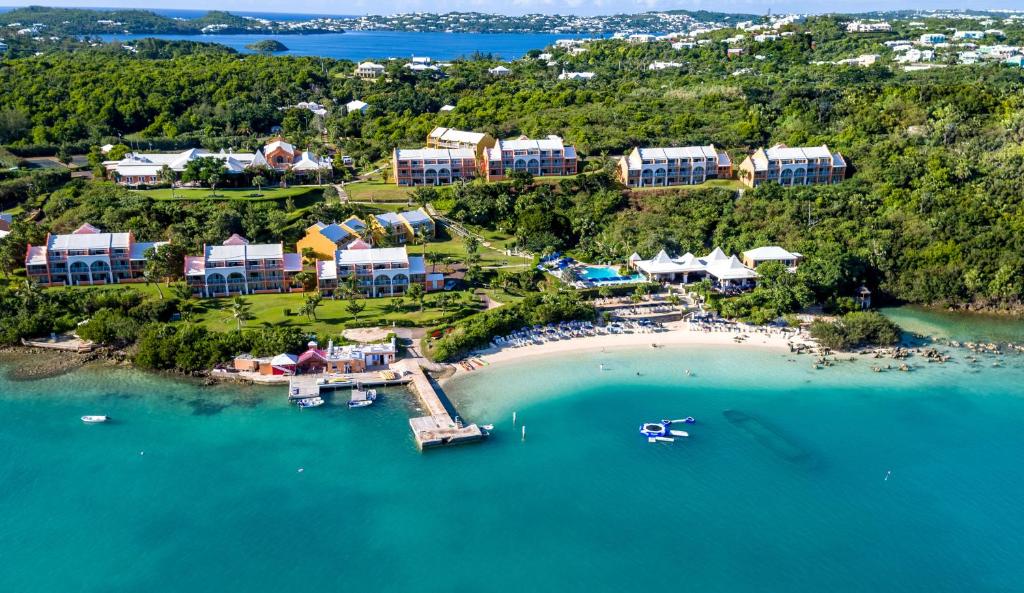 Want a unique experience for you and your family? Then Grotto Bay Beach Resort & Spa may be the right place for you! This location features an ancient cave for visitors to roam.
In addition, you can enjoy babysitting services here as well as on-site restaurant dining. Your kids will love the summer program for children that includes field trips and pizza parties.
Also, if you have older kids, you can reserve a sailing trip together or go snorkeling in one of Bermuda's bays. Lastly, you will love merely walking on the pink sand of the private beach and swimming in the blue-green waters.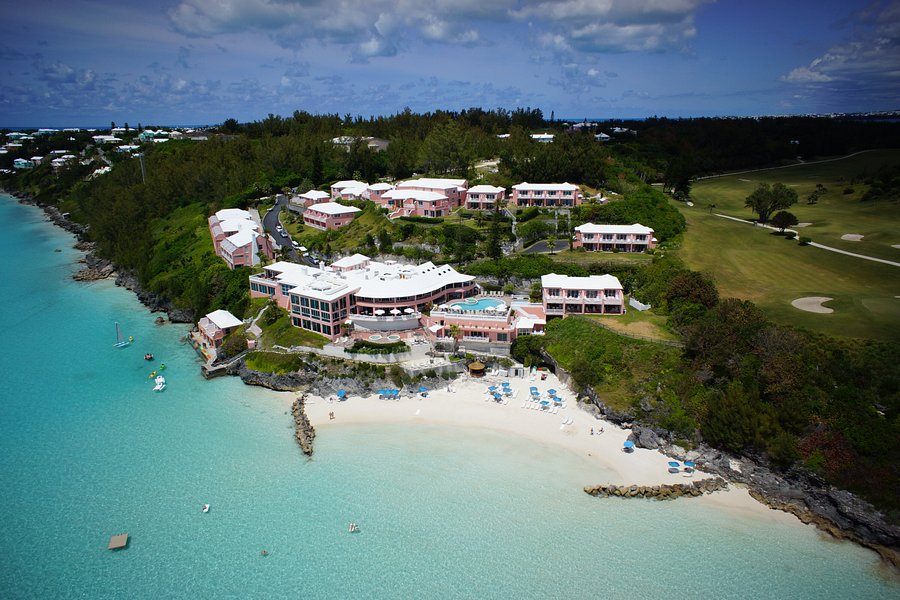 At the Pompano Beach Club, while you enjoy the complimentary continental breakfast every morning, your children can play in the game room with its ocean views. You will also have access to free lounge chairs and towels when heading out to the beach. You can rent a paddleboard or kayak right outside the hotel.
If you have toddlers and young children, then you'll be happy to see the kiddie pool available for your children to play in. Also, you can take advantage of the babysitting services here if you want to have a romantic dinner with your spouse. This resort has two restaurants and a snack bar to choose from.
At this exquisite location, you can have access to entire suites with two or three bedrooms. If you have a couple of older kids or teenagers, they can have their own room at this award-winning resort. Here, you'll have access to four on-site restaurants.
Most rooms also provide free breakfasts every morning. You'll also have access to babysitting services and laundry, as well as free snorkel gear, kayaks, paddleboards, beach chairs, and towels. You'll love the views right outside the hotel, including the nearby cliffs and blue ocean waters.
Your stress will melt away the second you step into The Reefs Resort & Spa.
You'll find that Elbow Beach Hotel is an excellent place for families to relax and enjoy the beaches of Bermuda. This place is located right by one of the best beaches on this island, and kids 17 years of age and under can stay here for free as long as they share a room with their parents.
However, not all rooms are large enough for parents and children to share. Also, your children will love the playground, the kids' club, and a video game room at the Elbow Beach Hotel. You'll also like walking through the pink sand and appreciate the privacy afforded on this beach.
While the hotel is temporarily closed due to current circumstances, be on the lookout for when this fantastic location reopens.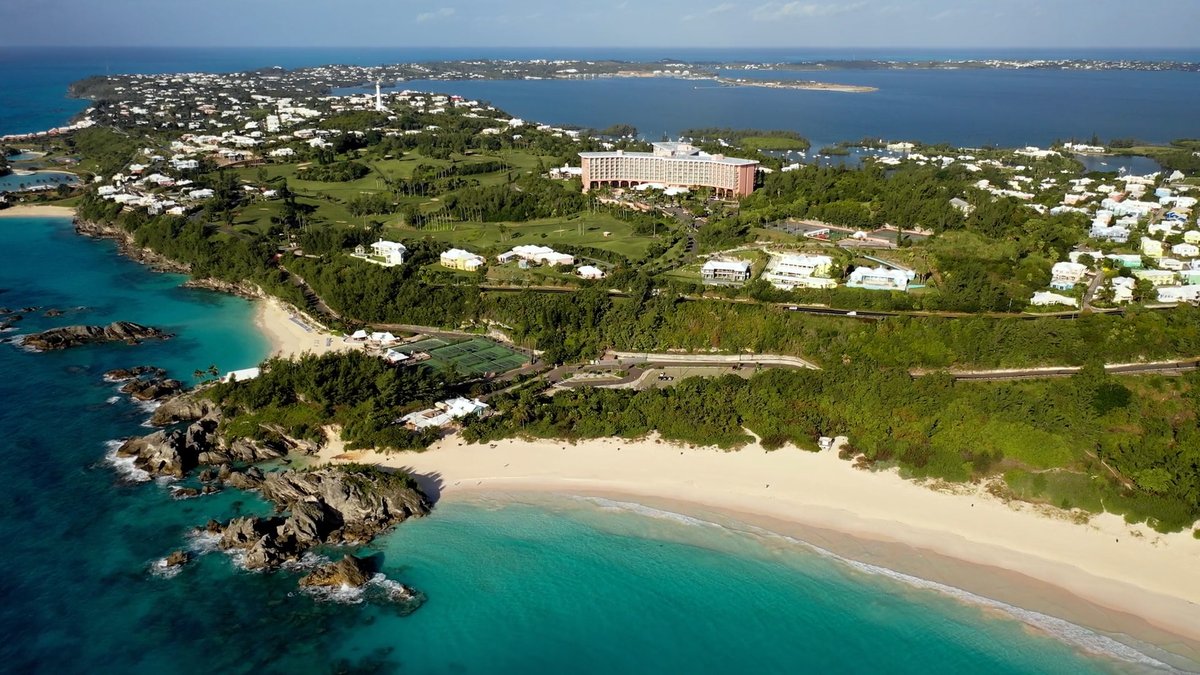 At Fairmont Southampton, your kids can enjoy participating in a children's program from June through Labor Day. Furthermore, kids 17 years of age and younger can stay here for free. It's the perfect deal for families.
The MAP plan also includes breakfasts and dinners in the overall rate while ensuring the kids get free meals. Do your children love swimming? Well, this resort features two freshwater pools. When you're ready to get out of the pool, enjoy any one of the six tennis courts available at this resort.
There is even a children's center known as Lenny's Loft, which has plenty of activities for children, and they can even be taken on field trips around Bermuda.
The Rosemont hotel is only a 15-minute car drive away from Elbow Beach, one of Bermuda's best beaches. This resort is a set of cottages with kitchens where families can enjoy cooking instead of dining out. You can find a grocery store nearby as well. Here, you'll feel right at home.
This quiet and calm location includes a verandah for every cottage. As many as three rooms between each cabin can be connected.
All you need to do is ask the front desk to keep certain family members or friends together. The Rosemont also offers babysitting services and a coin-operated laundromat.
If you're looking for first-class service, look no further than Willowbank Resort. The accommodations are excellent, and you'll love the beautiful views of the island and its private beaches. Here, you can rent a scooter to take around the island, or you can participate in watersports like water skiing, scuba diving, or deep-sea fishing.
You can request ocean view rooms or garden view rooms at this pleasant hotel. There are also several golf courses within close driving distance for golf lovers. Lastly, this resort is so beautiful and impressive that many couples hold destination weddings right here.
Reviewers have stated how wonderful the staff is at The St. Regis Bermuda Resort. You can also enjoy the many restaurants and bars nearby this resort. This hotel has plenty of artistic aspects that you'll enjoy as well.
The suites available include:
King beds
Queen beds
Balconies
Guest rooms
Ocean views
And more!
This place also has several restaurants, including one serving breakfast and lunch, a bar, and a steakhouse. In addition, many guests enjoy the casino on the premises.
Oxford House has plenty of well-maintained areas and has an excellent environment for families, as the staff are excellent and will answer any questions. There are plenty of shops and restaurants nearby, as well as the port holding many of the ships visiting Bermuda.
Here, you can request suites that include:
A king-sized bed or two double beds
A kitchenette
A private entrance via the garden
A large Smart TV
A minifridge, kettle, and microwave
A toaster oven and a Keurig coffee maker
You and your kids will love exploring Bermuda and staying at this cozy and beautiful hotel. You'll feel right at home when entering Oxford House.
Before You Go
Now that you've gone through the many options available for a family-friendly resort in Bermuda, you can choose your favorite, book a stay, and start packing.
You will love having your kids take part in their own activities or stay with a babysitter while you enjoy a day in a spa, playing golf or tennis, or sunbathing at the beach. You can also book family activities like snorkeling, kayaking, or even sailing with your children.
You won't regret enjoying a happy vacation at one of the many resorts in Bermuda.