If you're here, you've likely narrowed down your family vacation choices to Cancun and Hawaii—congrats! Both of these destinations have an array of attractive, kid-friendly qualities.
Nevertheless, several differences could make or break your family vacation experience. So, we'll compare Cancun vs. Hawaii on several fronts so that you can choose the best destination for your family's circumstances.
Passport Requirements
Let's start with this: If you're planning a last-minute family vacation and your family has U.S. citizenship, you're likely better off heading to Hawaii than Cancun unless you all have updated passports.
"Updated" is the keyword here. Whereas American adult passports are good for ten years, children under 16 years old must reapply for a passport every five years.
According to the Department of State, it takes an average of 8-11 weeks for a routine renewal or first-time passport holder to receive their updated document. If you don't have that kind of time and end up deciding that Cancun is the best fit destination for your family, you can pay to expedite the passport process, which offers a turnaround time of 5-7 weeks.
Does this still sound too long for your wing-it trip?
If so, you can get your passport expedited at an agency, should you be able to provide proof that you'll be traveling internationally within three business days.
Needless to say, it's good to have options. However, your family will only need passports for Cancun, so traveling to Hawaii might be the better choice if any of your family members are in a passport bind.
Price Differences
When it comes to comparing the costs of Cancun vs. Hawaii once you're in your destination, Cancun is the clear winner for families on a budget.
According to World Population Review, Hawaii is the most expensive state in the United States, with a cost index of 196.3. For comparison, the second most expensive "state" in the U.S. is the District of Columbia, clocking in at a cost index of 161.1.
In contrast, Cancun offers the opportunity to keep your vacation cheap. Yes, hotels and restaurants directly on the beach of the Hotel Zone are overpriced like those in the U.S.
However, head back a block or two, and you'll encounter more reasonable accommodation and tacos for under $1 each. You might never want to return to the U.S. again if you're used to buying groceries to feed a teenage boy's stomach!
If you're really trying to keep the cost of your vacation low, you can base yourself in downtown Cancun instead, taking public buses that frequently run the route between downtown and the beaches along the touristy Hotel Zone.
To find out more about how much it costs to go to Cancun on a family vacation, our guide will tell you everything you need to know.
That said, you can snag some savings by sleeping and eating away from the main beach towns in Hawaii. Camping is another popular and cost-saving option in Hawaii, which is something that isn't a thing (or very safe to do) in Cancun.
Flight Costs
Although finding ways to save money on the land portion of your vacation might be important for your family, it could end up being the cost of flights that cut into your spending budget.
People often get surprised by how economical it can be to fly to Cancun, especially if you're flying from the east coast or a major airport elsewhere in the U.S. It likely costs much less to fly your family to Cancun than Hawaii.
If you decide to fly to Hawaii, you'll often find lower prices by heading out of a California airport. Furthermore, unlike Cancun, which has one airport, Hawaii has several airports.
So, check flight prices to the airports in Honolulu, Maui, Lihue, and Kona to see if you can snag a deal.
Avoiding Jet Lag
When comparing Cancun vs. Hawaii, you might not be expecting this fact: Depending on your hometown, you might be able to get away with having no jet lag in Cancun. But regardless of where you live in the U.S., there'll always be some jet lag to contend with by visiting Hawaii.
Cancun ranges from Eastern Time to Central Time throughout the year, depending on the nature of the U.S. clock changes. It doesn't observe daylight saving time, so it's the U.S.'s changes that seemingly make Cancun's time change, not the other way around.
Needless to say, that means a huge percentage of the U.S. population can fly to Cancun at some point during the year without having to fight jet lag.
And when you're traveling with young children needing to stick with a nap schedule, you don't need us to tell you how advantageous this is.
But if you travel from the Pacific coast to Cancun, your family is looking at a two or three-hour time difference, depending on the time of year.
In contrast, Hawaii is in Hawaii-Aleutian time. That means if you live in Alaska, your family will only have a one-hour time difference to adjust to. On the other hand, people flying from California will have a two or three-hour time difference, just like Cancun.
Regardless of your time zone, if you don't want to have to drag your sleep-loving teenagers out of bed every morning of your vacation, consider taking them to Hawaii. Because Hawaii's time is behind the continental U.S., your teenagers will be able to "sleep in" and still wake up early compared to if you travel to Cancun.
Quality of Beaches
Cancun and Hawaii are both famous for their beaches, but the type of beaches they offer varies considerably.
For starters, Cancun is a single destination, whereas Hawaii is a state comprising many different types of beaches, catering to a range of preferences and interests.
If you decide to bring your family to Cancun, you can expect see-through turquoise water and fluffy white sand that could come up knee-deep on a two-year-old. You should also expect waves.
It may feel counterintuitive for anyone who thinks of Mexico's Caribbean coast, but the open ocean hits Cancun head-on. Under most circumstances, it's safe for a person with average swimming skills to frolic in its moderate waves. But if you're traveling with a young child, it's not the kind of water you'll likely feel comfortable letting them run through.
The good news is that Isla Mujeres is an island that's only a 20-minute ferry ride from Cancun. There, your kids can enjoy bath-like water that's often so still it looks like glass.
In terms of Hawaii's beaches, the area you go to makes all the difference for the type of experience your kids will have, and you can expect the water to be a similar beautiful blue as Cancun.
For example, Kaanapali Beach in Maui, Waikiki Beach in Oahu, Hapuna State Beach on Big Island are excellent for swimming, as they have gentle waves almost year-round. On the other hand, Peahi Beach is a great place to take your kids to see surfers riding massive waves.
If you have older kids that want to give surfing a go, consider taking them to the south or west part of Maui, where smaller waves make it an excellent place for beginner learners.
Another great beach activity to do with kids in Hawaii is to take them to see wild sea turtles. Laniakea Beach is famous for these sweet visitors, and locals even call it "Turtle Beach." Maluaka Beach and Kiholo Bay are also excellent turtle sighting spots.
The bottom line?
Hawaii's beaches offer more variety than Cancun to keep your kids from getting bored during their vacation.
Things to Do in Cancun vs. Hawaii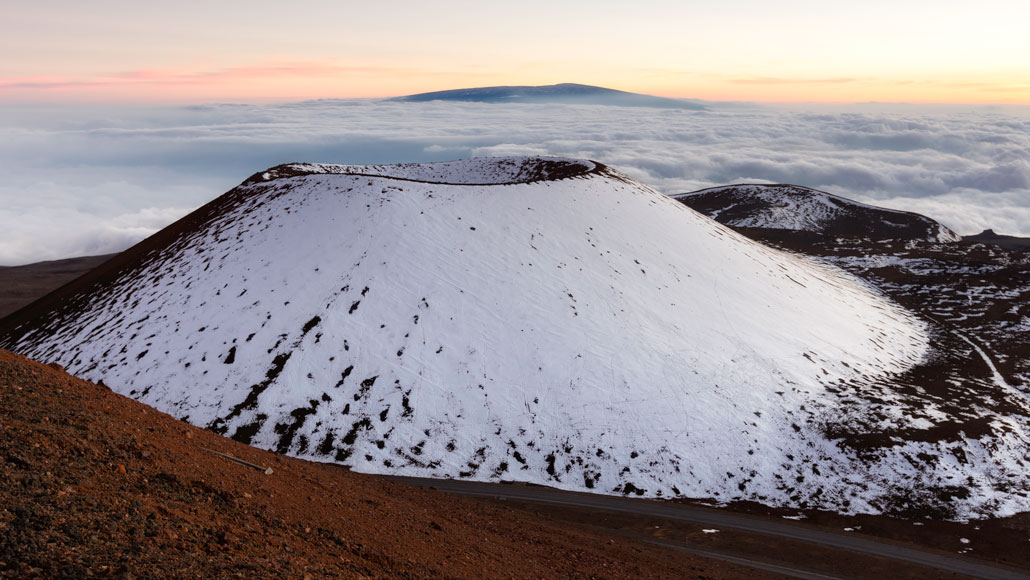 Cancun and Hawaii both offer many unique activities to do with your kids while vacationing there. However, Hawaii has 136 islands, seven of which you can stay on. In contrast, Cancun is a single city.
Therefore, Hawaii offers more things to do than Cancun. Furthermore, Hawaii has beautiful mountains and volcanoes, offering more tourist attractions. On the other hand, Cancun is flat, with family-friendly activities revolving almost entirely around the water.
Below are some of the top attractions you can do with kids in Hawaii:
Visit Volcanoes National Park (Big Island)
Take a helicopter ride over Jurassic Falls (Kauai)
Walk through Bamboo Forest (Maui)
Hike the Stairway to Heaven (Oahu)
Attend a luau (all islands)
And these activities don't even include the many water sports and boat rides you and your family can partake in along Hawaii's coast.
As for Cancun, some family-friendly things to do are:
Take a glass-bottom boat ride, snorkel, or dive at the MUSA Underwater Museum
Swim in a cenote (a sinkhole filled with water)
Take a day trip to Isla Mujeres
There are also several other day trip options you can take from Cancun, including a visit to the Chichen Itza ruins, Cozumel Island, and the bohemian town of Tulum.
Giving Your Children a Cultural Experience
Cancun and Hawaii offer educational cultural experiences for kids. However, if that's the learning experience you're hoping to give your family, Cancun will feel like more of a cultural shock than Hawaii.
Learning some Spanish as a family before you travel is a wonderful opportunity to teach your kids to respect and interact with people from a different culture.
There will also be the culture shock of a more chaotic traffic system, music that's different from what they're accustomed to, and spicy Mexican food.
That said, your kids will also have some cultural experiences in Hawaii—locals speak Hawaiian, and some dishes are unique to the islands.
However, overall, Hawaii embodies the order and cleanliness your kids are accustomed to encountering where they live in the U.S. So, while they'll definitely feel like they're in a place they've never been, Hawaii won't give them as rich of a cultural experience as Cancun will.
Considering Safety
There are two levels of safety to consider in Cancun: physical safety and food safety.
Mexico is famous for traveler's diarrhea, which isn't an attractive selling point for parents. Bacteria, viruses, and parasites can all cause these, but more often than not, it's the contaminated water in Cancun that can leave your family with stomach pains.
To prevent this uncomfortable situation, if you travel to Cancun, only give your kids bottled water—including for brushing their teeth. Furthermore, keep them from eating fruit without peels and uncooked veggies (we can imagine they won't mind this one!)
In Hawaii, your kids will have about as much of a chance of having an illness as they would anywhere else in the U.S.
Hawaii is also a safe state. According to a March 2021 report, Hawaii had a violent crime rate of 2.9 incidents per 1,000 people, which is below the U.S. average of 3.7 incidents.
In contrast, Cancun has a moderate crime level, with a crime index of 54.27 out of 100.
Therefore, it's extra important to take precautions if you and your family roam around Cancun. You should educate—without scaring—your children on basic safety practices, including that they shouldn't whip out their phones to snap photos on random streets.
To increase the feeling of safety when traveling to Cancun, many families choose to book an all-inclusive stay at a kid-friendly hotel, such as the Seadust Cancun Family Resort.
The Time of Year You Travel Matters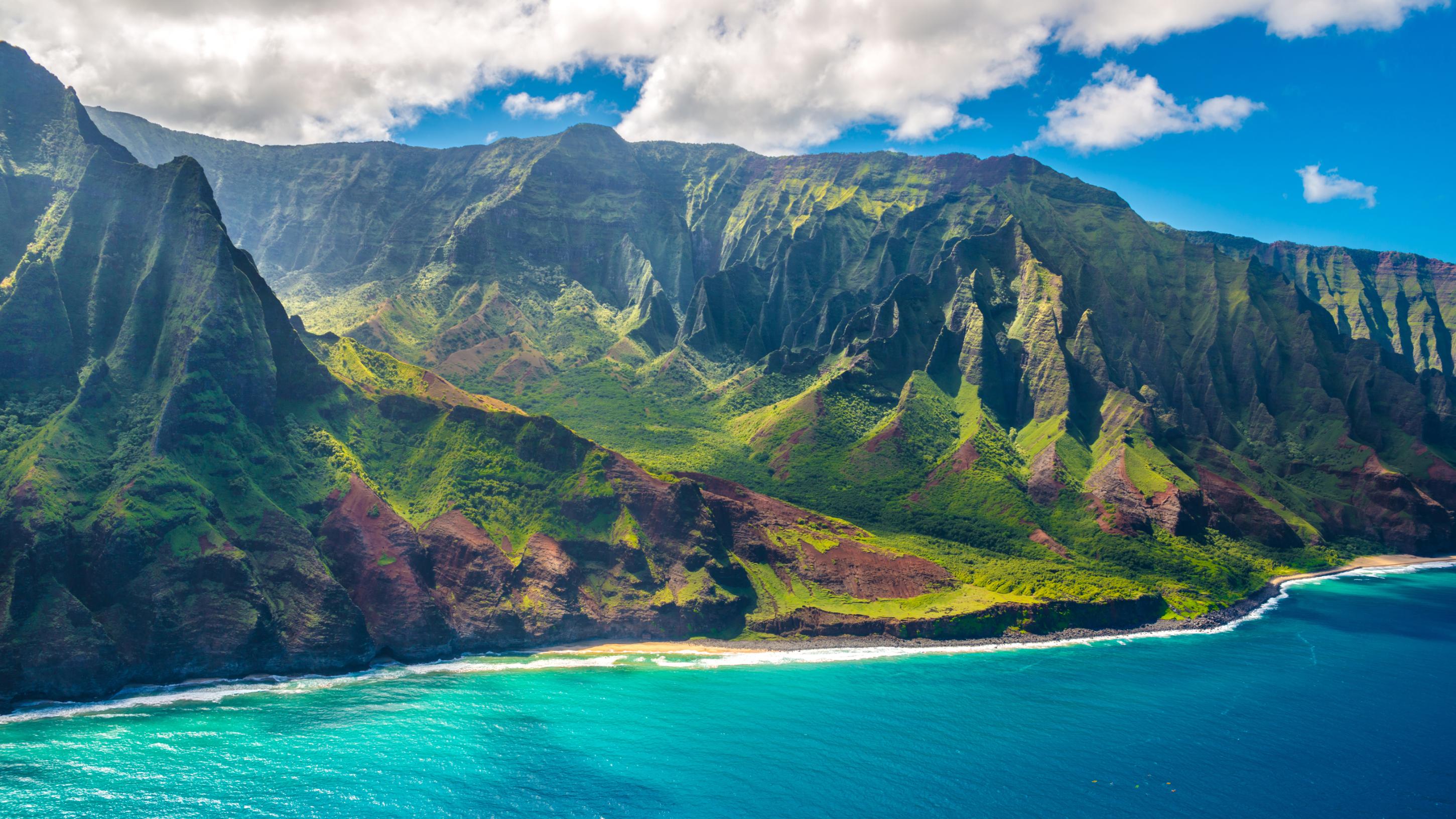 Both Cancun and Hawaii have tropical climates, and the amount of daylight varies relatively little compared to destinations significantly north and south of them.
Rain is something you understandably want to avoid when traveling with kids, as so many of Cancun and Hawaii's activities revolve around the outdoors.
So, the best time to go to Hawaii is between March and September. That way, you'll get to enjoy temperatures in the upper 80s with less than two inches of rain. In the case of June to August, you can expect 0.5 inches or less of rain per month.
The best time to visit Cancun is the opposite—December to April are the best months, as it'll have you avoiding hurricane season, and you'll have a 20% or less chance of rain.
As for temperatures, Hawaii and Cancun have a strong correlation. You can expect the 80s for highs and mid-60s to mid-70s for lows year-round in Hawaii. For Cancun, temperatures range from the mid-70s to low 80s for highs and upper 60s to mid-70s for lows.
Avoiding Hurricanes
If you're traveling to Hawaii, your family should be in the clear hurricane-wise; the last major hurricane hit the islands in 1992.
That said, hurricanes are much more common in Cancun. So, to avoid making an emergency evacuation plan out of Mexico, it's best to travel there outside of hurricane season, which is from June to November.
Of course, Hawaii has its fair share of potential natural disasters, including volcanic eruptions and earthquakes, that could derail your family trip. But given that these events are largely unpredictable, it's not worth it (or possible) to plan your trip around them.
Getting Around
Cancun and Hawaii share the characteristic that they only offer public buses to get around—trams, subways, and trains don't exist in these destinations.
Nevertheless, it's easier to get away with not taking (or taking limited) transportation in Cancun compared to Hawaii. That's because most of Cancun's attractions sit along the strip of the Hotel Zone. While public buses frequent this narrow coastal land, it's cheap and easy to load your family in a taxi if you want to take a trip to a beach in Cancun that's too far to walk to.
In contrast, renting a car is the best option in Hawaii. Its sites are spread out, so while you might be able to get where you want to go by public transportation, you could have to change buses, cutting into your precious vacation time.
Of course, your family can also take a cab in Hawaii if you plan on needing limited transportation. But at $3.10 for the first ⅛ mile and $0.45 cents for every ⅛ mile after that, you're looking at a potentially massive taxi bill (and that's assuming you can squeeze your family into a single taxi).
In contrast, the starting fee for a taxi in Cancun averages a little over $1.50 and is around $1.50 per kilometer after that.
Cancun vs. Hawaii: The Winner
Cancun and Hawaii are both beautiful destinations. Furthermore, what makes one destination the right fit for your family may make it the wrong fit for another.
So, while we're not about to give you a definitive "do this over that" answer, we'll leave you with the summary below.
Cancun is ideal for families that:
Are on a budget
Want a small or no time change (applicable to residents in Central and Eastern time zones)
Value giving your kids a cultural experience
Enjoy spending most or all of your vacation on the beach
Hawaii is ideal for families that:
Don't want to hassle with passports
Want more choices for beach variety
Enjoy a plethora of land and water activities
Prefer the familiarity of U.S. culture and safety
So, there you have it. Regardless of which destination you choose, we hope you enjoy it as much as we do.
More about our TFVG Author
Caitlin is one of The Family Vacation Guide's long standing contributors. She enjoys taking vacation to busy, vibrant cities and has stretched her traveling legs out towards Europe in recent months, enjoying new experiences in Barcelona in Spain, and Nice in France.