Walt Disney World is one of the most popular tourist destinations worldwide. As such, it's a popular topic for bloggers. With hundreds of them online, how do you find the best Disney World blogs to help plan your vacation?
We've combed the reaches of the internet to select the 16 best Disney World blogs for vacation planning. You'll find our overall favorites as well as the top blogs in specific categories like food, families, and staying up-to-date.
That way, you can stop browsing and start planning your family's perfect Disney getaway!
Overall Best Disney World Blogs for Vacation Planning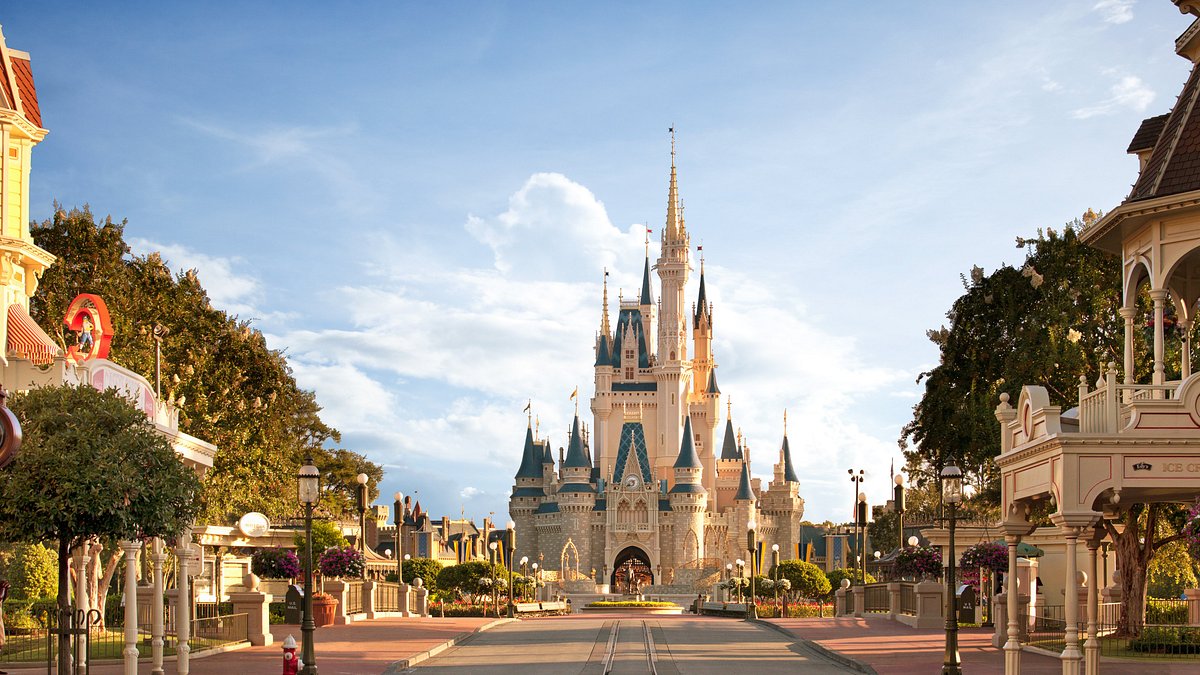 First, let's look at the best overall blogs about Disney World that you should utilize in your planning.
Don't ignore Walt Disney World's website as a resource, either. They won't divulge insider secrets, but you can find up-to-date information about hours, locations, menus, and more.
Start with The Family Vacation Guide
That's right; you don't have to go anywhere to find much of the information you need. Even though The Family Vacation Guide isn't explicitly dedicated to Disney, we've published hundreds of articles about it.
Moreover, our articles aren't written exclusively for seasoned park-goers; first-time visitors can start with our complete guides to the four theme parks: Magic Kingdom, EPCOT, Disney's Hollywood Studios, and Disney's Animal Kingdom.
Then, read our resources on the resorts at Disney World, many individual attractions, character meet-and-greets, dining and restaurants, and so much more.
From there, you'll find many more topics to explore. We've covered some of them, but devoted Disney blogs go into far more detail. Use those to fill in the gaps.
The Disney Parks Blog
The Disney Parks Blog is officially affiliated with the Disney Company, so it's very official. That has its pluses and minuses.
One of the best things about this blog's official status is that you know all the information in it is accurate and reliable. There's enough misinformation about Disney parks floating around the internet, so they triple-check their facts and data. Perhaps more importantly, they also take down or update old posts with out-of-date information.
It's also very thorough. For obvious reasons, Disney wants to be the first to break news about its brand. Lots of the other blogs on this list follow them for breaking information.
The downside? You wouldn't expect to find criticisms of the parks or experiences on this blog, but they don't share the same kind of insider tips that the others do. This isn't the best blog to use if you're looking for insider tips and tricks.
The Disney Parks blog doesn't just cover Disney World, either. They cover all the parks and resorts, including Disneyland, Aulani, the Disney Cruise Line, and international theme parks.
The Budget Mouse
The Budget Mouse is one of our favorite Disney blogs. It's ideal for vacationers hoping to save a little money on their trip. But the blog's author is also a serious Disney expert who lends her knowledge to every post.
She's been going to Disney World for over 30 years. This tenure gives her authority on all things about the central Florida property.
She devotes almost all her content to Florida parks, hotels, and other landmarks. If Disney makes a big announcement or if she has something helpful to add about the other properties, she will. But otherwise, you won't have to weed through articles on Tokyo Sea and Disneyland.
Moreover, The Budget Mouse is also available as a podcast. Start listening when you decide to travel to Walt Disney World. Let new and older episodes give you ideas and get you pumped for your upcoming visit.
Allears.net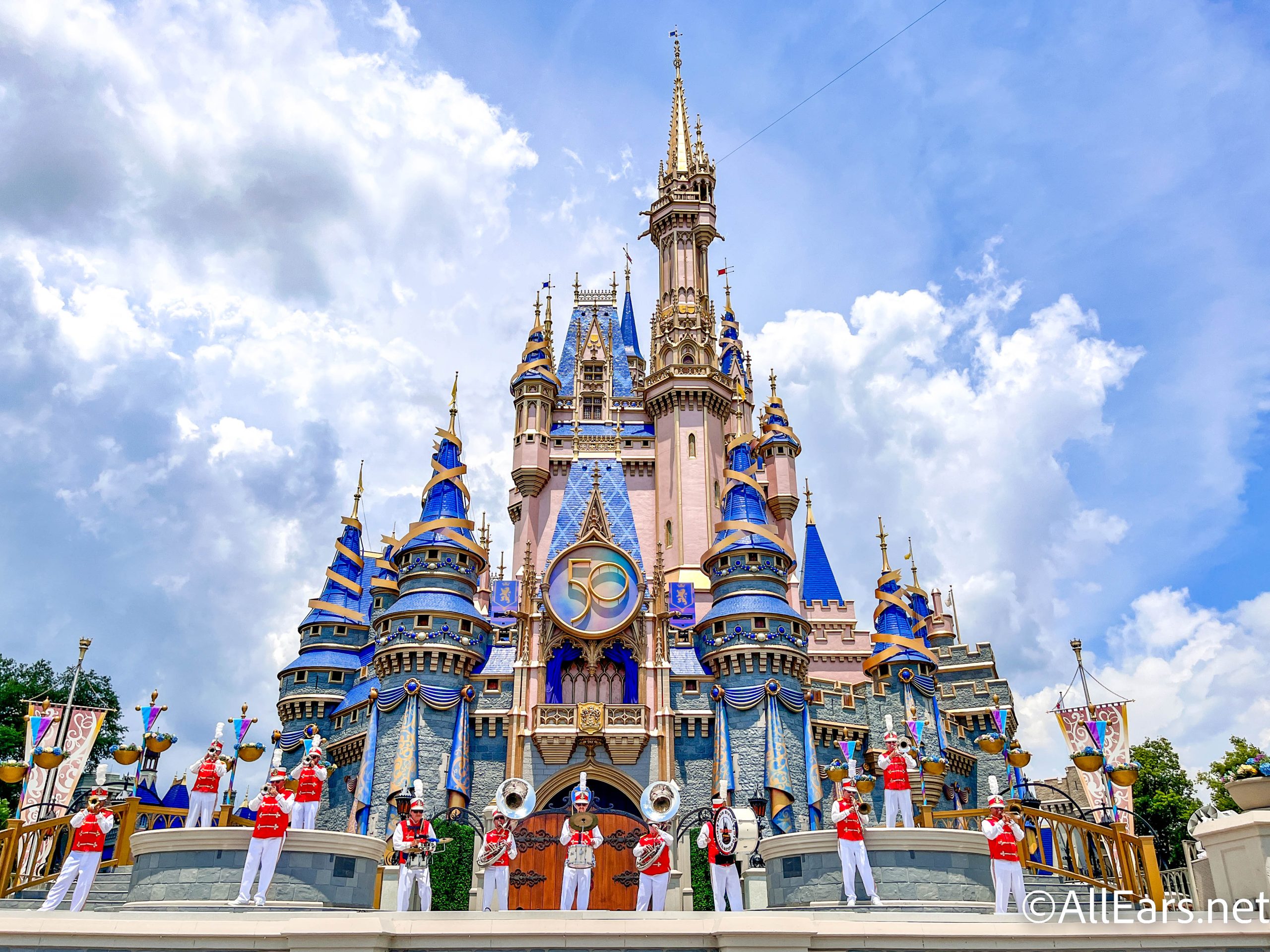 Allears.net is a comprehensive, up-to-date blog. It's packed with information that you can use to plan your vacation. They have resort and attraction guides, information on ride closures, updates on parades, fireworks, shows, and much more.
Allears has organized its website beautifully. You can navigate easily and search. Browse their dining, hotels, and parks sections to determine what you want to do, and stay up-to-date on their main page.
They also have information about Universal Studios Orlando and other theme parks in the area if your family plans to visit any of them.
Allears also has an active vlog as well. Their informative videos are fantastic for families to watch together to get excited about an upcoming vacation. Just be sure to preview them if you have little kids; you don't want anything to spoil the magic for them.
Disney Addicts
The name these bloggers chose says a lot–they love everything Disney does, and it shows in every article on Disney Addicts. It's a general guide, news page, and expert resource. They make vacation bookings, so just be aware they'll try to direct you to book with them.
They have complete guides to parks, resorts, attractions, and more. They regularly update them, so you can be confident they're up to date.
The Disney Addicts contributors post regularly, and not just news. They have plenty to read besides just the news. They include an estimate of how long it takes most people to read the articles, so it's easy to find a quick read or deep dive.
One of the best things about this blog is the Ask Us feature. You can browse and search their articles, but if you can't find an answer, there's an email address where you get a fast, accurate, and honest response. It's a tremendous (and free!) tool.
MouseSavers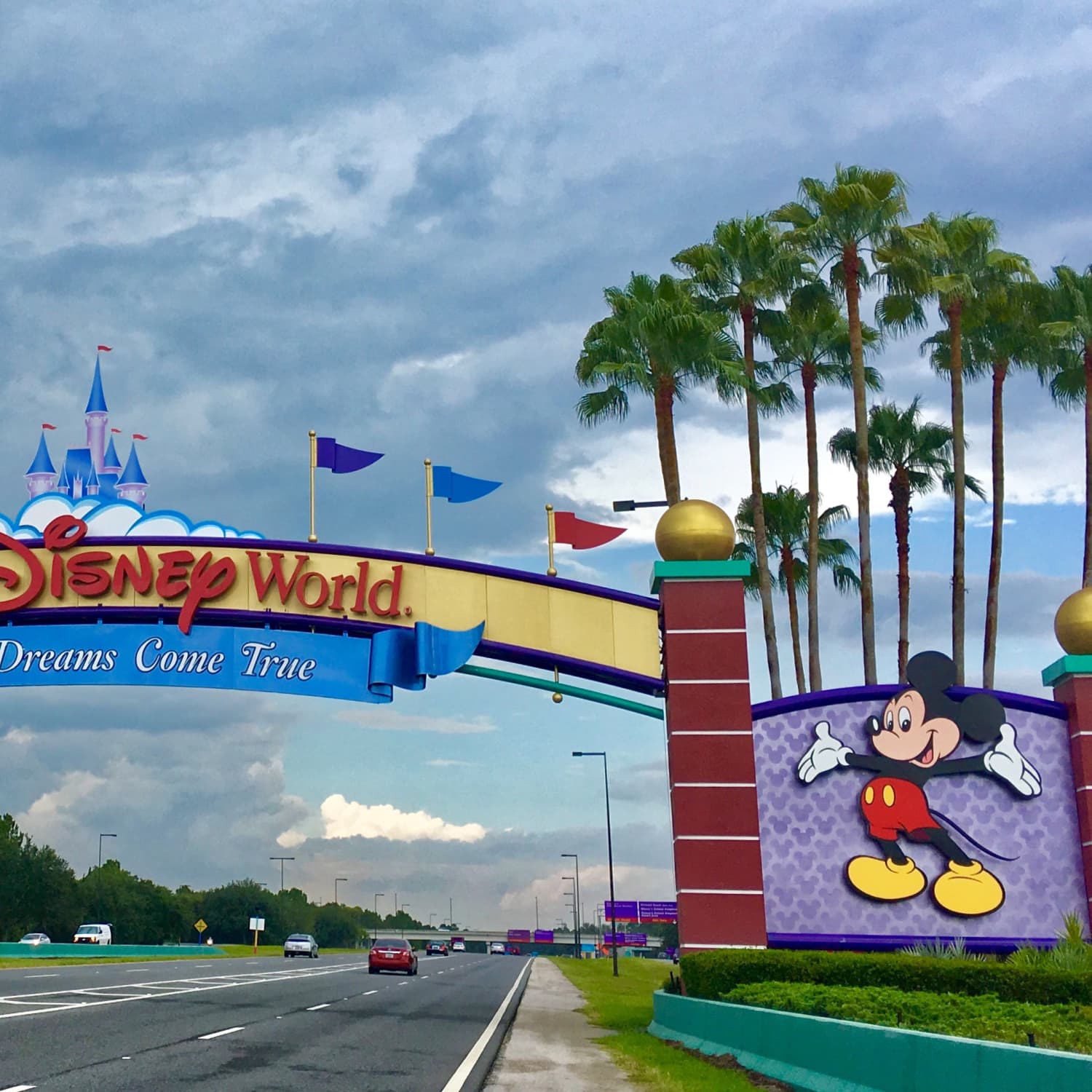 The name makes it sound like this blog is primarily devoted to money-saving planning tips, but MouseSavers is more than that. You'll definitely find tons of valuable ideas to save money, including creative ideas that only experts could devise. They'll link to other resources for saving money, too.
But MouseSavers is also a great resource, especially for planning. They regularly update calendars with hotel rates, Disney Vacation Club points charts, merchandise pricing, and much more. Most of their articles tell you when they last edited them and detail the changes made.
Like most Disney blogs, MouseSavers also has basic guides for parks, hotels, and more. While the site isn't pretty, you'll find the information you need presented plainly, with no frills. Sometimes, that's exactly what you need, and you can rely on MouseSavers for accuracy.
Ziggy Knows Disney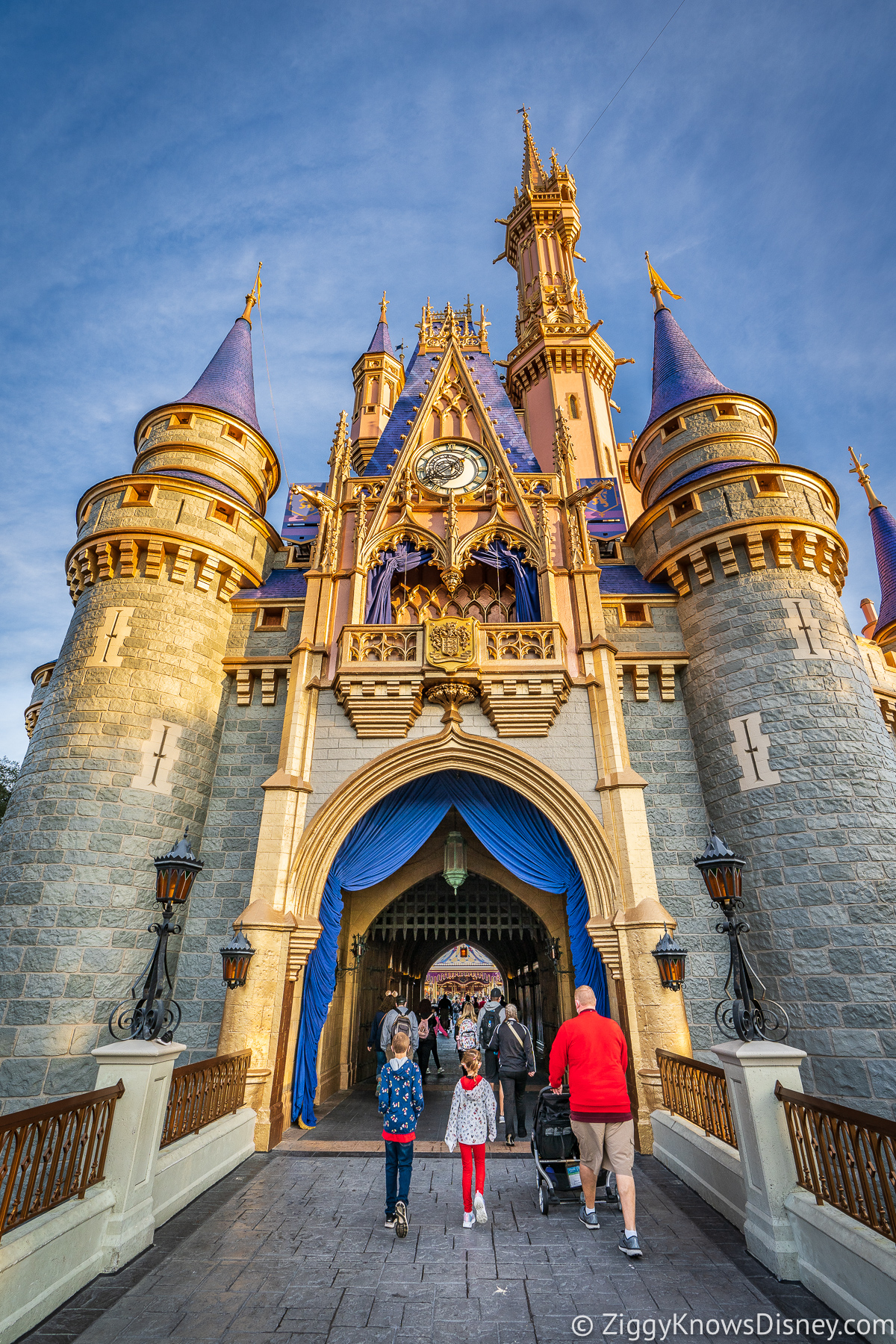 It's true; Ziggy Knows Disney, and on his blog, he's shared that knowledge with the world. This blog is primarily dedicated to Disney World.
Because that's where he gives the most attention, Ziggy spends a lot of time in Florida parks and resorts to provide readers with up-to-date information. He regularly updates older posts.
One thing we love about Ziggy is that he approaches the same topics in several different ways. Instead of one comprehensive guide to EPCOT theme park, you can also read tips for saving time or money in EPCOT, an excellent guide to EPCOT, characters in EPCOT, and so on.
Another great thing about this blog is that it's easy to navigate and find what you need. The photography is solid, and you'll enjoy reading against the clean white background (which isn't crowded with ads, either). The only downside is that Ziggy is a serious devotee, so you won't find much criticism on the blog.
Food and Drink Blogs
When Walt Disney World first opened, it had notoriously mediocre food. But now, it's a top foodie destination in the entire United States and globally.
Naturally, a few bloggers have tackled the topic exceptionally well. Let's take a look.
Disney Food Blog
The Disney Food Blog started many years ago before many people even knew about blogs. Since then, it has grown into a business that collaborates directly with Disney Parks and Resorts.
While maintaining official independence, the Disney Food Blog has tons of insider information about everything having to do with food, dining, drinking, and related events in Walt Disney World. The blog's author has even co-written cookbooks for the Disney Company.
Even if you don't feel the need to stay up-to-the-minute on Disney food news, this blog is a tremendous resource for vacation planning. Everyone has to eat on vacation, and this blog can help you, no matter your family's preferences.
On the blog, find guides for Disney World with dietary restrictions, including various allergies, vegan and vegetarian, gluten-free, Halal, Kosher, and so on. Read about the best restaurants with the fastest service, table-dining for toddlers, character dining, and any other experience you can imagine.
For adults, the Disney Food Blog covers beverages just as thoroughly. You'll find everything you need about imbibing around the world, including special events, bar features, and more.
Vegan Disney World
Veganism and similar movements are more than just dietary preferences. They incorporate lifestyle choices that overlap with several other areas of life.
As more people become vegan converts, Disney has committed to meeting their needs. Vegan Disney World keeps track of it all. If you're vegetarian, vegan, or just like to eat clean, fresh ingredients, this blog has all the information you need.
You'll find vegan guides to everything you can imagine on the Vegan Disney World blog. They have entries for each resort, restaurant, park kiosk, specific lands and kingdoms, and more.
They also have tons of reviews. You'll find reviews for individual dishes as well as restaurants as a whole. They talk about vegan menu options and what dining experiences are like for vegans.
You can also stay up-to-date on new vegan bites and even read about vegan merchandise and other initiatives throughout the parks.
The Disney Drink Blog
Besides the gorgeous photography, there's a lot to love about the Disney Drink Blog. The word is certainly out about how much fun grown-ups can have in Disney World (with or without kids in tow), and this blog covers it all in depth.
First and foremost are the drinks! You can find loads of information about beer, wine, and cocktails and where to get them. You'll find restaurant guides, kiosk menus, and comprehensive overviews of drinking in the parks.
The Disney Drink Blog also carefully covers Disney's many special events and festivals. In particular, they report from the Epcot International Food and Wine Festival almost daily.
What's more, since drinking at Disney is the purview of adults (and Disney enforces it strictly), there are tons of tips for that age group. You'll find complete restaurant reviews and guides to enjoying the many attractions as a full-fledged grown-up.
Staying Up to Date Before Your Departure
When Walt Disney opened Disneyland in 1955, he said he always wanted the park to evolve and change. That's true in all Disney parks today, which means there are always new updates to read!
WDW News Today
WDW News Today is a social media empire with a popular weekly YouTube television vlog series and a top-rated blog, among other accounts.
This blog captures virtually every change in Disney World. It's run mostly by residents of the greater Orlando area who visit the parks, hotels, and the rest of the property daily. They sometimes see new merchandise or ride updates before even cast members!
This blog is incredibly thorough, with multiple updates every day. Like most blogs, they have guides for the parks, each of the hotels, and other essential information. But it's most useful for news.
WDW News Today contributors always give candid opinions, even when they don't like something. You never have to wonder if you're reading slanted content on this blog. If you want a full assessment, this is where you should look.
Disney Tourist Blog
In many ways, Disney Tourist Blog is similar to WDW News Today. They have a massive number of total posts that span years of updates. Whenever anything happens in the parks, hotels, or other locations around Walt Disney World, you'll read about it here.
While they sometimes post about the same things, Disney Tourist Blog and WDW News Today's angles are quite different. Whereas WDW News Today is meant for Disney insiders and experts, Disney Tourist Blog writes for tourists.
Disney Tourist Blog does a terrific job staying up-to-date without overwhelming readers with information. If you can't visit the parks regularly, you might feel lost trying to catch up on a year or more of updates. Disney Tourist Blog makes that simple.
Tips from the Disney Divas and Devos
While this website isn't strictly for news, we put it in the staying up-to-date category. That's because most of their posts are updates, and their new tips are often about new attractions and things to see and do.
Tips from the Disney Divas and Devos (short for "devotees") is an entertaining blog to read. While they sometimes post longer updates and have more comprehensive guides, most of their articles are short and easy to read.
We like to check their site daily for updates as our trip gets closer. Not only do we learn about changes to attractions, but we also find out the best time of day to ride while getting excited about our trip.
Blogs for Specific Interests, Groups, and More
Are you still looking for the perfect blog for your vacation planning? We've got a few more.
Dad's Guide to Walt Disney World
PlanDisney has the Disney Moms Panel, a great resource (and occasionally includes a dad or two). But dads have a unique parenting perspective and their own take on vacation planning, which is why we appreciate Dad's Guide to Walt Disney World.
While outwardly thwarting outdated ideas of fatherhood, this blog doesn't lose its unique masculine charm. Fathers love to read Dad's Guide to Disney World, but moms, other caregivers, and anyone traveling with kids also use it.
This blog has articles for beginners and die-hards who have visited the parks multiple times. You can find guides, tips, updates, and more.
Walt Disney World for Grown-Ups
The name says it all. If you've ever wondered what it would be like to go to Disney World without kids, then Walt Disney World for Grown-Ups is for you. After all, a family vacation doesn't have to include anyone under 18!
While this blog covers many of the same topics as those listed above, it does so from the unique perspective of adults traveling without kids. It specializes in tips and advice for an older crowd.
You'll also find guides for enjoying special events aimed at a younger crowd, like Mickey's Not-So-Scary Halloween Party.
Military Disney Tips Blog
Military families know that everything is different for them, including vacations. Disney has many offers, special discounts, and programs for current and former members of the armed forces.
The Military Disney Tips Blog has complete guides aimed at military families. It also offers advice for navigating Disney World as a military member. Finally, you'll find the most up-to-date information on businesses offering military discounts.
Rely on Bloggers' First-Hand Knowledge
Whether you're visiting Disney World for the first or tenth time, in a party of two or twenty, there's a blog for you to read. Rely on the experts in this article to plan your perfect vacation and get pumped!
More about our TFVG Author