Family vacations to Walt Disney World in Florida are magical experiences that will give you and your children a host of special memories. But a trip to the happiest place on Earth doesn't come without its challenges.
The Disney struggle that sneaks up on families the most is scheduling. Keeping track of park hours is essential to maximizing your time and giving your kids the best Disney vacation possible. And no Disney park hours are as finicky as Animal Kingdom.
Animal Kingdom theme park hours are notoriously tricky. Although Disney World park hours change throughout the year, Animal Kingdom consistently closes earlier than the other parks.
Animal Kingdom's early closing hours involve the live animal population inside the park. One of the central attractions of Animal Kingdom is the diverse and exotic wildlife that visitors can watch and sometimes interact with. While this makes for an enriching theme park visit, it also means that the needs of the animal residents are prioritized over those of the tourists.
Despite Animal Kingdom's challenging hours, this unique theme park is worth including in your family's Disney vacation. Read on to learn more about why Animal Kingdom closes early and how to make the most of your time there.
Why Animal Kingdom Closes So Early?
Animal Kingdom closes early to accommodate the needs of the wildlife that live there. As of 2018, over 2,000 animals reside in Animal Kingdom. Many of these animals belong to an endangered species and spend a sizable portion of their days surrounded by tourists—including excited, loud children. 
Since its opening in 1998, Disney's Animal Kingdom has been committed to celebrating the natural environment and promoting animal conservation. Consequently, Animal Kingdom holds itself to a higher standard than other less-regarded commercial zoos.
At Animal Kingdom, the health and flourishing of rare and endangered animals are the top priority. When you visit Animal Kingdom, you will notice that the critters have plenty of personal space to roam and keep their distance from visitors. Additionally, certain exhibits will temporarily close to provide care to animals.
Additionally, to support the well-being of all the Animal Kingdom citizens, Disney closes the park early. This allows the animals plenty of time to relax, prepare for sleep, and receive attention from professional animal caretakers.
Disney World usually extends Animal Kingdom hours during peak seasons, such as summer, but you can always expect this park to close at least an hour earlier than the other theme parks. However, there are still plenty of opportunities to enjoy this amazing nature-themed park.
Typical Animal Kingdom Hours
Throughout the year, Animal Kingdom can close as early as 5:00 pm and as late as 8:00 pm. Closing hours will vary depending on whether or not you are visiting during a peak time, such as summer vacation or spring break.
Animal Kingdom tends to open slightly earlier than the other parks at Disney World, with typical starting hours of 8:00 or even 7:00 am during peak seasons. Of course, both opening and closing hours at Animal Kingdom can vary day to day within a single month due to special events or particular theme park scheduling needs.
With that in mind, it is essential to your Disney vacation plan to monitor the Walt Disney World monthly calendar, which shows the hours for the theme parks, water parks, and the ESPN Wide World of Sports Complex.
Disney World typically releases park hours about two to three months in advance. The company has no set policy on how far in advance they post updated park hours, but usually, the official calendar features about 70 days' worth of upcoming park schedules.
This calendar is a great tool for planning your vacation logistics ahead of time, but since Disney reserves the right to change park hours with no notice, you should regularly check the park schedule during the period leading up to your trip and create a backup plan for if Animal Kingdom closes unexpectedly early during your visit.
Special Attraction Times
In addition to the general park hours, Animal Kingdom has separate schedules for the special attractions inside the park. Keeping track of special attraction times is extremely useful when planning your Disney Vacation. Nobody wants to get to Animal Kingdom at 8:00 am, only to discover that the ride they want to go on only opens at 10:00 am.
Some Animal Kingdom attractions are fairly reliable to be open when the park opens. Some of the live animal exhibits that typically open with the park include:
African Elephants
African Hogs
African Lions
Ankole Cattle
Asian Small-Clawed Otters
Discovery Island Trails
Flamingos
Giraffes
Hippopotamuses
The Oasis Exhibits
Okapis
Rhinos
Vultures
Zebras
Several rides and other attractions also tend to be open right when Animal Kingdom opens. Some of the attractions that usually open with the park include:
Avatar Flight of Passage
DINOSAUR
Dino-Sue
Expedition Everest
It's Tough to be a Bug!
Kilimanjaro Safaris
Na'vi River Journey
TriceraTop Spin
Other popular shows and attractions at Animal Kingdom usually don't open until an hour or two after the park opens. You may want to sleep in and avoid the park opening rush if you're visiting Animal Kingdom for the following attractions:
Affection Section
The Boneyard
Butterflies
Conservation Station
Disney KiteTails
Feathered Friends in Flight
Festival of the Lion King
Finding Nemo: The Big Blue…and Beyond!
Fossil Fun Games
Gibbons
Invertebrates
Kali River Rapids
Komodo Dragons
Maharajah Jungle Trek
Migratory Birds
Wildlife Express Train
On the official Walt Disney World website, you can find all the updated daily hours for each Animal Kingdom attraction, including rides, shows, and animal exhibits.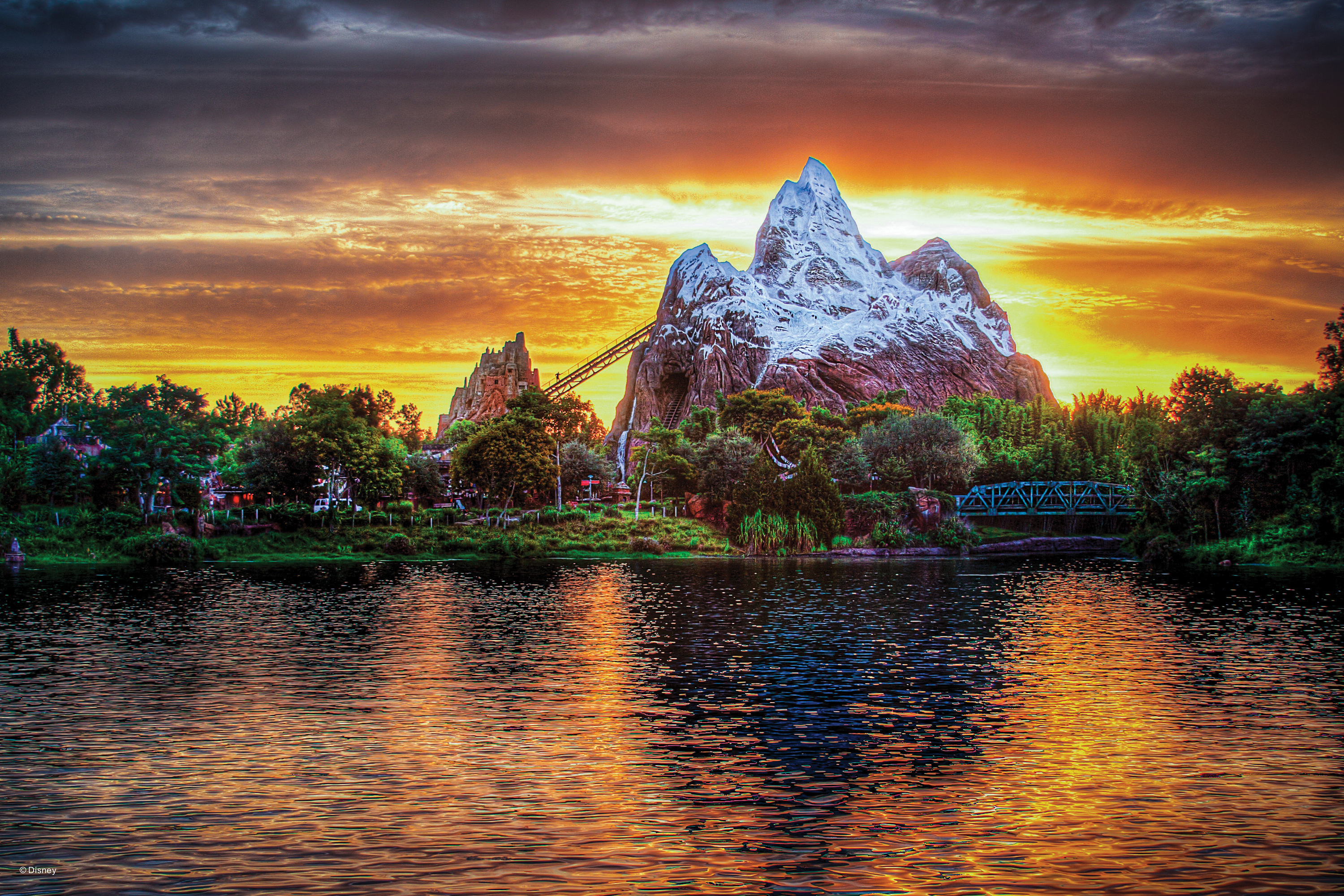 Early Theme Park Entry
Any serious Disney World fan should be familiar with Disney's early theme park entry policy. Although each theme park has set opening hours, most visitors have found that Disney will admit guests as early as a half hour before the listed opening hour. For instance, if Animal Kingdom opens at 8:00 am, guests might be allowed to enter starting at 7:30 am.
However, the unspoken early entry system may have slightly changed in recent years since Disney World introduced an official early entry system. Any guests staying at a Disney Resort are officially allowed to enter the theme parks a half hour before the general opening times. 
Extended Evening Hours
Disney also offers special extended evening hours for designated theme parks. Extended evening hours are available for guests staying at Deluxe Disney Resorts.
Usually, the extended evening hours allow qualifying guests to enjoy selected theme parks for an additional two hours after the set closing time.
However, the extended evening hours are only available for EPCOT and Magic Kingdom. Animal Kingdom's closing hours are strictly adhered to for the sake of the animals, so no special ticket or resort guest status will let you in after hours.
How To Make the Most of Your Animal Kingdom Visit
Despite Animal Kingdom's limited hours, there are many ways to make the most of your visit. Aside from staying up-to-date on attraction times, you can arrange your day to fit your family's interests and preferences.
Planning Your Route
If you have a park hopper ticket, plan to visit Animal Kingdom in the morning. This way, your family can move on in the afternoon to one of the parks that stays open later.
You can prepare for your Animal Kingdom visit by studying the park map and planning a route that hits all of your favorite rides and attractions. The front section of Animal Kingdom involves a slightly inclined walkway, so if you're visiting with young children, you may need to stop for a snack by the time you reach the Tree of Life. Animal Kingdom is quite large, so planning your path will help save your energy.
If any of your family members like thrill rides, you may want to start with those to avoid post-lunch nausea. Otherwise, the best path is to walk a circle around the park, which will allow you to experience a little bit of everything.
Choosing Attractions
Aside from the rides, the best attractions at Animal Kingdom are the animals themselves. Luckily, the animal exhibits are distributed throughout the park, and your family can stop to appreciate them on the way to the next ride, show, or restaurant. If there are any specific species your family is excited to see, it's a good idea to locate the exhibit on the map in advance and incorporate it into your route.
Animal Kingdom also has some fantastic live shows. If your family enjoys music or dancing, you should check the performance schedules for The Festival of the Lion King and Finding Nemo: The Big Blue…and Beyond! You'll be able to watch a Broadway-quality show between riding Kali River Rapids and exploring the Discovery Island Trails.
Final Thoughts
Animal Kingdom closes earlier than the other parks, which can be challenging for scheduling a worthwhile day in your Disney vacation. But Animal Kingdom's strict hours reflect the conservation park's integrity and authenticity, which contributes to the quality of the experience.
With simple research and planning, your family will have a blast learning about animals, riding roller coasters, and watching live shows at Disney's Animal Kingdom.
More about our TFVG Author
A seasoned traveller, Dad, and avid sports tourist, James foundered The Family Vacation Guide to share his expert vacation experiences- especially when it comes to being a travelling family man.
Featured in Travel articles such as Travel + Leisure, TripSavvy and SFGate, you know you're reading some of the best vacation tips online.