Are you looking to find a great tropical vacation spot that is kid-friendly and won't break the bank?
If so, Marco Island would be a fantastic place for you and your family to consider!
Located in Southwest Florida, Marco Island has a lot to offer, with waterways of over one hundred miles and over six miles of beach to enjoy.
One word that residents and visitors alike use to describe Marco Island is paradise. This large island would be the perfect place to make amazing memories with your family that you can look back on for many years to come. 
More Than Just The Beach
If you're looking to go beyond just a beach experience, Marco Island also offers many other attractions in its area.
One popular attraction is Collier Seminole State Park, which offers many outside activities like canoeing, fishing, and mild hikes. 
Briggs Nature Center is another popular attraction, consisting of a boardwalk where island visitors can experience wildlife within its natural habitat. 
Dolphin Research Tours offers boat tours through the Wilderness Preserve in Southwest Florida. This is an experience that can be enjoyable for the whole family and provides the unique experience of being able to learn more about dolphins from the experts. 
Treasure Seekers Shell Tours also offers an opportunity to explore and search for the ocean's treasures. This experience allows you to take home unique, natural Marco Island souvenirs that you have the satisfaction of finding yourself. You also have the chance to see a manatee in its natural habitat!
So, have you been convinced to make the trip to Marco Island?
If so, then here are some great lodging tips to consider when planning your vacation to paradise. I am going to share with you 5 of the best Marco Island family resorts to reside in that will give you the best vacation experience for you and your family!
The Pains of Vacation Planning
Figuring out a place to stay on vacation can be overwhelming and time-consuming, especially when there are so many options to check out, research, and choose. Taking the time to do your research is very important if you want a successful trip!
Traveller's Point, a forum used for traveling questions, agrees.
There's a fear that some may experience regarding not having enough information or energy to collect the necessary information on what the best options are for their family, resulting in an unsuccessful vacation that may be a costly disaster.
There are many questions to be answered, like what food options are available or if there are any other activities offered that the family can enjoy. No one wants a terrible vacation experience, but searching through options can be a headache.
This is why I am only going to highlight the absolute BEST options for you to consider in a way that will grant you some answers to the questions you're having!
So, here are our recommendations on 7 of the Best Marco Island Family Resorts: 
The JW Marriott Marco Island Beach Resort is a four-star traditional-style resort with an ocean view. This is a great option to look into if you're searching for lodging that offers luxury. They have 809 rooms available, which are spacious and very accomodating. In each room, you can expect to have mini-fridges, flat-screen televisions, and a balcony with a lovely view.
While staying at the resort, you have access to a business center with all the stops, which offers the perfect space to handle any business or work tasks that can't wait until after vacation. They also have a top-of-the-line Spa that you can access at the resort, three outdoor pools, and beach access.
The only downside to this luxurious resort is the price, but most people who have experienced it say it is well worth it.
The Marco Beach Ocean Resort is a four-star modern-style resort with an ocean view. This resort also offers luxury without a strain on your pocket. They have 98 rooms available, each with its private balcony, bathroom, which comes with a separate shower and tub, and kitchen, which comes fully equipped with all kitchen necessities.
At this resort, you have access to an in-house Spa and a gourmet Italian eatery within the resort, and other eateries residing that offer water-view seating. A fantastic addition that comes with this resort is its superb rooftop pool. As if you needed any more convincing, not far from the resort is a championship golf course and a tennis complex that can offer even more family fun.
This resort offers the perfect amenities that will help you relax and wind down for a perfect vacation.
The Hilton Marco Island Beach Resort and Spa is a four-star traditional and modern-styled resort that provides an ocean view.
They have 310 rooms available, which come with flat-screen televisions, bathrooms with separate tubs and walk-in showers, plush bathrobes (which give an added luxury feel), and balconies that come furnished, giving you the ability to sit outside of your room and enjoy the view.
This resort is being renovated so you can expect new and fresh amenities and experiences once the renovations are complete! If you decide to stay at this resort, you can look forward to having a wonderful experience for a reasonable price.
Marriott's Crystal Shores is a four-star traditional resort that primarily serves an ocean view. They have 67 rooms available to claim, which are very spacious, making it a perfect option for families.
Their offered rooms feature free wifi, televisions, full kitchens, balconies, living room areas, and dining room areas. While staying at this resort, you have beach access and the options of two different pools, one of which even has a water slide.
When you begin to develop an appetite after having lots of fun on the island, this hotel will offer you a great reprieve in a restaurant called "Stilts Beachside Bar & Grill", which offers American cuisine and views of the Gulf of Mexico.
The Marco Island Lakeside Inn is a three-star residential boutique-style inn that is quieter and more reserved. Property amenities at the Marco Island Lakeside Inn include free internet access, free parking, a picnic area, and a heated pool. Their available rooms feature kitchenettes with kitchenware, flat-screen televisions, seating areas, and a private balcony.
If you're wondering where you can eat, there are many restaurants located around the inn, including The Boulevard, Sweet Annie's, and Ciao Bella Ristorante Italiano. Since this inn is tucked away from the noise that comes with the city life, it is surrounded by natural beauty and is still close to beaches and other family-friendly activities.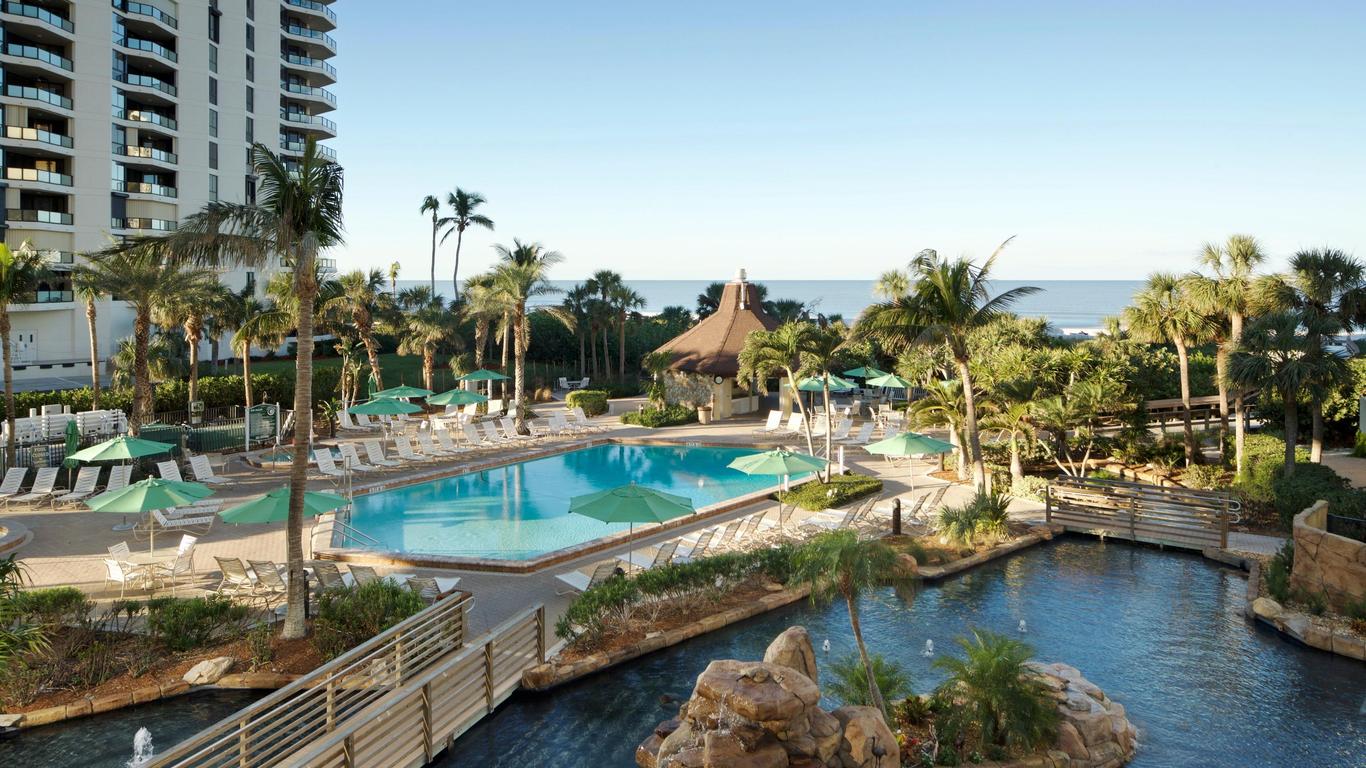 The Charter Club of Marco Beach is a four-star bay view hotel that offers a more quiet atmosphere. Their rooms feature kitchenettes, flat-screen televisions, a refrigerator, microwave, and a private balcony. Some of the amenities provided at the hotel are internet access, a fitness center, spa, tennis court, and a pool.
If you're looking for other options for things to do while on Marco Island, this resort is not far from the Marco Island Center for the Arts. It's also near the San Marco Catholic Church. Both sites are popular places for families to visit.
There are several available food options around the area of the Charter Club, including Sami's Pizza & Grill, Nacho Mama's, and Margarita's.
This hotel is very family-friendly and can offer a great vacation experience for you and your family to enjoy.
Olde Marco Island Inn and Suites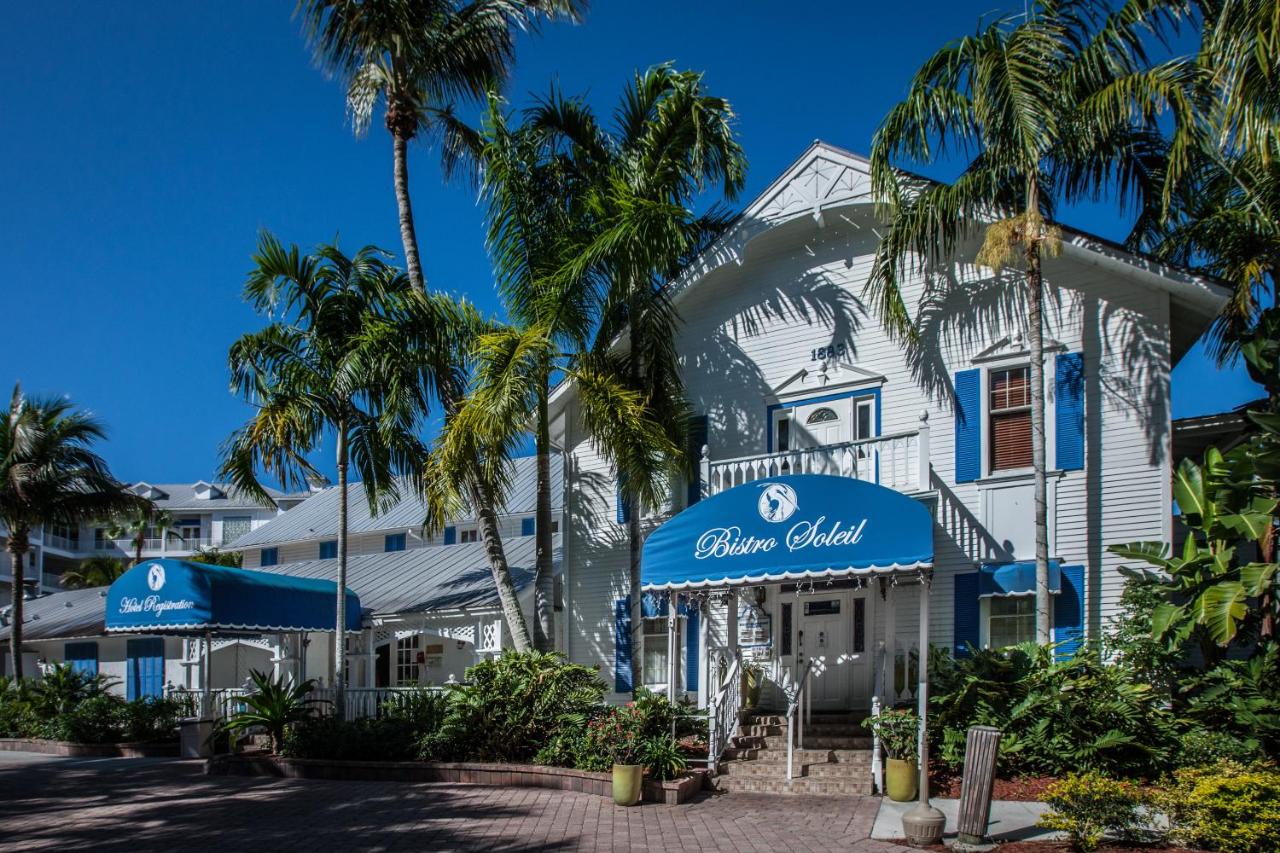 The Olde Marco Island Inn and Suites is a three-star hotel located on Marco Island that has an old-school mixed with modern style. Their rooms are spacious and feature complimentary internet access, flat-screen televisions, full kitchens, and separate living areas.
If you plan on hitting the beach, Olde Marco offers beach amenities, giving you the option to use their umbrellas, chairs, and beach toys for the kids.
If you're looking for even more to do, they have bike rentals and massages available for visitors. For your cravings, this hotel houses two different restaurants available for your pleasure, and if those aren't your style, there are many other options available around the hotel.
An additional feature of this hotel is its heated outdoor pool and hot tub, which is available for Olde Marco Island Inn and Suites guests.
This hotel offers a fun and affordable experience at Marco Island.
Enjoy Paradise!
Hopefully, these suggestions will be helpful to you and your family when planning your trip to Marco Island. Make sure you the most out of your vacation and enjoy your time in paradise!
More about our TFVG Author
A seasoned traveller, Dad, and avid sports tourist, James foundered The Family Vacation Guide to share his expert vacation experiences- especially when it comes to being a travelling family man.
Featured in Travel articles such as Travel + Leisure, TripSavvy and SFGate, you know you're reading some of the best vacation tips online.