Planning a vacation for your family to the Walt Disney World Resort in Orlando, Florida, is almost as exciting as actually going on the trip itself.
You get to choose all kinds of new experiences for the people you love the most, from staying inside an African Safari to journeying to outer space or a galaxy far, far away.
However, some of the choices you have to make in the planning process can be confusing and stressful. One of the biggest headaches for future parkgoers is what type of park ticket to buy. It can also be a bit of a mundane experience. The good news is that Disney gives you a lot of options; the bad news is that fact makes it harder to know which is the best.
Never fear! In this article, we'll illuminate all of the mysterious and confounding aspects to park hopper passes. That way, you can be absolutely sure you're making the right decision for your family's best vacation ever.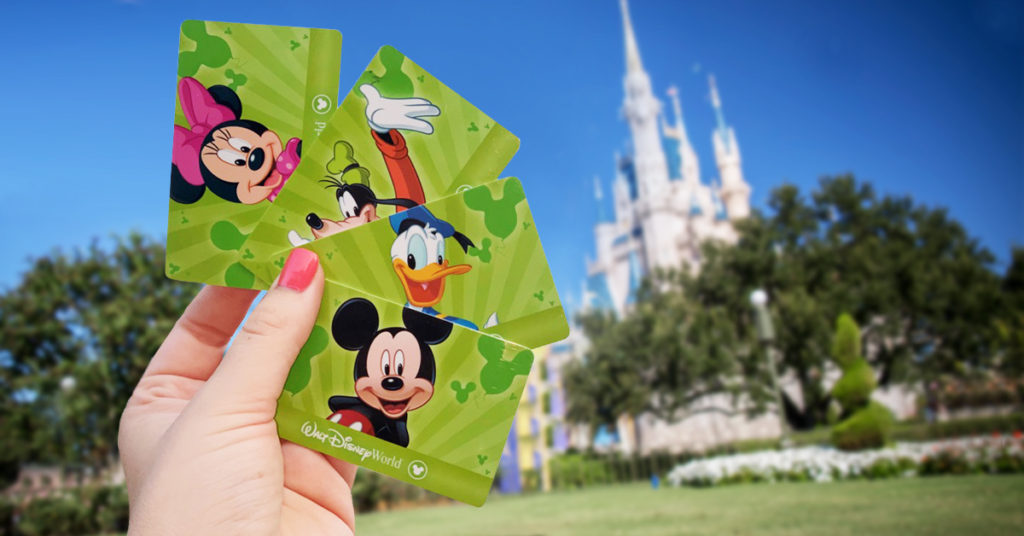 What Are Disney World Park Hopper Passes?
Walt Disney World Park Hopper Passes are a type of ticket into the parks that allows guests to visit more than one park in the resort on a single day. Without one, guests will only be granted admission to one of the four main theme parks (Animal Kingdom, Epcot, Hollywood Studios, and Magic Kingdom) on any given day.
That being said, there is a very broad range of ticket types that have park hopping as a feature or to which you can add the park hopper option. Let's look at those next.
What Park Hopper Passes Are Available?
"Park Hoppers" is less a distinct category of tickets and more accurately described as a feature included with some tickets. Park hopping comes standard with some types of tickets (for example, annual passes), but you must add them onto others.
Standard Theme Park Tickets
Are you visiting Walt Disney World from out of state sometime in the next several months? If so, then this is where you'll get started. The park hopper option is available for an additional fee on theme park tickets for one day up to ten days. The amount of the upcharge depends on when you plan to visit and how many days you're purchasing.
Generally speaking, the more days you buy, the cheaper each day becomes. In other words, the daily charge for a two-day pass is more than the daily charge for a 5-day pass. In this way, Disney incentivizes people to stay longer.
Why not check out our guide to how much Disney World tickets cost to learn more?
Annual Passes
There are a lot of die-hard Disney fans out there, and if you're one of them, then you might want an Annual Pass. With relatively few blackout dates, Disney Passholders not only get admission to the theme park of their choice each day, but they can park hop too. It's valid for one year from the first day you use it.
Annual passes come with other perks as well. These include discounts on select shopping and dining experiences and even hotel stays. They also gain access to exclusive products and early access to tickets for special events.
Vacation Packages
Typically, a Disney vacation package includes a hotel, park tickets, and a dining plan. The exact terms and conditions of vacation packages offered by Disney vary, so it's wise to ask that question before purchasing. Even if the package doesn't include park hopping, you should be able to add it for an additional fee.
Florida Residents
Disney loves locals, so they try to make it more affordable for Florida residents to visit by offering specially-priced theme park tickets and annual passes. They carry the same rules and privileges as standard tickets.
The Park Hopper Option or the Park Hopper Plus Option
To make things a bit more complicated, Disney offers two levels of Park Hopper tickets. We already defined a standard Park Hopper above, but in addition to those features, Park Hopper Plus tickets also allow guests to:
Visit one of Disney's two water parks.
Admission to Oak Trail golf course and Footgolf at Oak Trail
Play miniature golf at one of Disney's two courses
Visit ESPN's Wide World of Sports complex
The number of visits is limited, though. You get one admission for each day that you buy. For example, a 3-day Park Hopper Plus ticket would allow you to visit the above locations three times in total.
Before we move onto how Park Hoppers work, it's worth mentioning that the park hopper ticket options are almost the only way to visit more than one park in a day. In other words, if you have a 5-day ticket, you have to use those five admissions on five separate calendar days. To park hop, you'd have to buy an entirely different 1-day pass.
How Do Park Hopper Passes Work?
The first thing you need to know about visiting Walt Disney World parks is that you must have a reservation for admission to the park you want to see. What is more, you must visit that park before you go to any others.
In addition, park hopping is only available after 2:00 PM. Admission to a second park is also subject to park availability. While the parks typically don't reach capacity daily, they sometimes can and will. At various times in the months after the parks reopened in 2020 (after shutting down for COVID-19), Disney enforced reduced park capacity, which could happen again in the future. These restrictions hasten hitting the maximum number of people.
Let's look at an example to help us illustrate how these rules play out in real-time. Pretend you're planning a trip for your family of four to Disney World. You plan to visit each of the four parks and make reservations for Magic Kingdom on day one, Animal Kingdom on day two, Epcot on day 3, and Hollywood Studios on day four.
Day one: You visit Magic Kingdom in the morning and decide to try Epcot for dinner. At 4:00 PM, there's availability at Epcot, and you make your way over.

Day two: You have learned that a ride at Hollywood Studios is difficult to get on, so you want to try it today. Luckily, there is last-minute availability, and you switch your reservation. You spend the whole day in Hollywood Studios (note: you don't have to use your park hopper option, even though it is available).

Day three: You head back to Epcot in the morning, but since you've already visited, you're done by noon and want to head to Animal Kingdom. However, park hopping isn't available until 2:00, so you have to wait.

Day four: You forgot to change your reservation from Hollywood Studios to Animal Kingdom, and there are no more left for the morning. Even though you don't want to go back, you have to step foot in Hollywood Studios before heading back to Animal Kingdom at 2:00. It turns out there's no availability at Animal Kingdom at 2:00, either, so you finish your trip at the Magic Kingdom.
As you can see, there are lots of ways that those little rules and restrictions surrounding park hoppers can interfere with your trip. You can easily work around them, but to do so successfully and guarantee your family will have a great time, you must be aware of them and keep them in mind.
It's also worth noting that park hopper passes didn't always work like this and may not always in the future, either. Disney implemented many changes when they reopened from COVID-19 closures. Park hopping used to be available at any time of the day, you didn't need a park reservation at all, and you could jump to as many parks as you wanted.
One thing is for sure; the park reservation system is here to stay. Whether or not Disney will loosen restrictions on park hopping remains to be seen.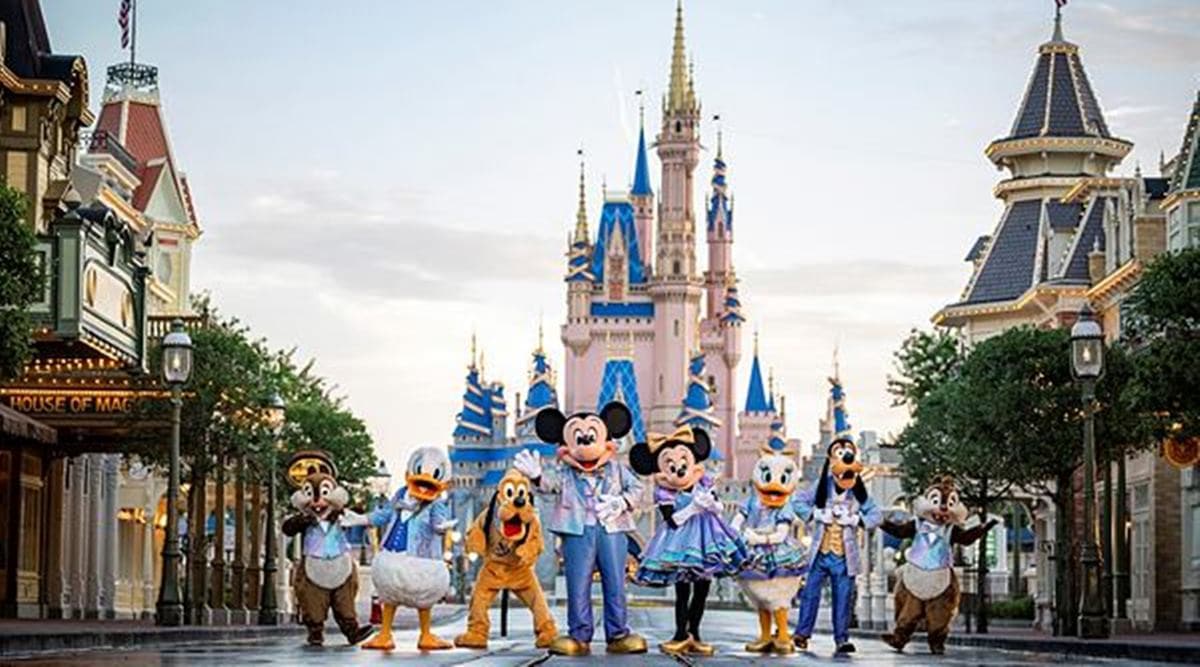 Should You Get Park Hopper Passes for Disney World?
As is probably apparent by now, there is no one clear answer for everyone. Whether or not you should get park hoppers depends very much on several unique factors, including the number of days you're visiting, your family's vacation style, what you like to see and do, and even whether or not you've visited in the past.
It's worth reading up about Disney World's transportation options whilst making your choice on tickets, too.
Here is a list of questions you can ask yourself to determine whether park hoppers are suitable for your trip.
It's an Added Expense
Can you afford it? Disney vacations aren't cheap. Park Hopper tickets add another, often unexpected, expense. If you go for Park Hoppers for everyone in your party, will you have to make other sacrifices? Is it worth it?
Do You Need It to See Everything?
How many full days are you visiting, and do you want to see all four parks? If you're going to do all four parks, you'll need either four days or a park hopper option. If you only plan to spend two or three days in the parks, and you want to visit all four of them, you need a Park Hopper. On the other hand, if you don't care about all the parks or if you'll be there for many days, it might not be necessary.
Time in Each Park
Do you want or need to spend an entire day devoted to each park? Read up on dining, attractions, and shows in each park and try to figure out how much time you want to spend there.
You can check out our guide to how many days you'll need at Disney World.
It may be that you don't need a full day in Epcot or Hollywood Studios, and you might save money with a two or 3-day park hopper instead.
What Suits Your Preferences?
What is your family's vacation planning style? This is one of the most critical questions because if you know your family prefers spontaneity on their trips, you almost need to have Park Hoppers to make that happen. On the other hand, if you and yours are planners, you may not even want the stress of not planning your second park admission ahead of time.
Will It Be Too Much?
Does your family have the stamina for more than one park each day? If you have little kids, that's something to consider. It's sometimes better to do one park per day only with younger school-age children.
On the other hand, if your little ones still take naps, some families like to hit their first park in the morning, head back to the hotel for naptime (and maybe a swim), and then head to a second park in the evening for dinner and fireworks. Otherwise, the kids crash early and don't make a comeback.
Visiting a Park More than Once
Do you think you might have a favorite park that you'll want to return to during extra time on days further into your trip? Many Star Wars fans want to spend as much time as possible in Hollywood Studios, while foodies love the World Showcase in Epcot. Again, this is one of the reasons why planning ahead and learning about the parks can be so beneficial.
What If You Miss Something?
It happens; sometimes, rides break down, or it rains all night, and the fireworks get canceled. How will you feel if something happens and you can't do something you want to do? If you have an absolute must-do list, you might enjoy the security of a Park Hopper ticket to return to a park if you need to check something off your list.
Plan Your Vacation and Buy Your Tickets
As we said at the beginning of the article, planning your Disney vacation is almost as much fun as taking it. Now that you understand what Walt Disney World Park Hopper tickets are, you can use the questions above to decide if they're suitable for your family's magical trip.
No matter what type of park tickets you buy, the most important thing is that you thoroughly enjoy your time together in Walt Disney World.
More about our TFVG Author
A seasoned traveller, Dad, and avid sports tourist, James foundered The Family Vacation Guide to share his expert vacation experiences- especially when it comes to being a travelling family man.
Featured in Travel articles such as Travel + Leisure, TripSavvy and SFGate, you know you're reading some of the best vacation tips online.