Turkey's legs are one of the most distinctive and indulgent street foods that Disney World in Florida has to offer. If you and your family want a quintessential Disney World experience, you may be interested in tracking down these legendary turkey legs.
Fortunately, Disney does not make these savory treats hard to find. Read on to learn more about Disney World turkey legs and where in the parks you can buy them.
Disney World Turkey Legs Overview
The turkey legs at Disney World are massive turkey drumsticks served out of carts throughout the theme parks. These meaty snacks are profoundly popular among theme park guests, and Disney estimates that they sell over two million pounds of turkey a year across its six theme park resort locations.
So, how did we get here? Turkey legs are a somewhat unusual food to serve at a theme park, and they weren't originally offered when Disney World opened in 1971. Turkey legs first arrived at the Magic Kingdom in the 1980s, as part of a food stand in Frontierland.
Since Frontierland's theme concept is the American frontier, the rugged aesthetic turkey legs fit right in. Of course, the turkey legs were immediately a new favorite for Disney guests, and the park quickly expanded the turkey leg offerings to other areas of Disney World.
Today, the turkey leg is practically a Disney attraction, complete with official Disney turkey leg-themed merchandise (so if you fall in love with that hunk of meat, you can buy a T-shirt in the gift shop).
The turkey legs at Disney World are a unique dish that you won't have anywhere else. With that in mind, taking some time to try this classic Disney meal during your visit is certainly worth it.
Where To Find Turkey Legs At Disney World
Disney World appreciates the public's love of turkey legs and has made sure that there are plenty of opportunities for guests to have them through the theme parks. Thus, regardless of where you are at Disney World, a turkey leg is never too far away.
Magic Kingdom
Magic Kingdom has a steady turkey leg supply. After all, Magic Kingdom is the birthplace of turkey legs at Disney World.
Frontierland Turkey Leg Cart
For an authentic turkey leg experience, head to the place where it all started: the Frontierland Turkey Leg Cart. The turkey leg cart was originally part of a Country Bears Jamboree-themed snack stand, but after turkey legs at Disney World became popular, the snack cart transitioned to focusing exclusively on the savory snack.
Sometimes affectionately called the turkey leg area by devoted Disney fans, the Frontierland Turkey Leg Cart is located across from The Diamond Horseshoe restaurant. The delicious turkey smell drifts throughout the entire Frontierland section of the park and is the perfect reward for braving Thunder Mountain Railroad.
Liberty Square Market
Not too far from the Frontier Turkey Leg Cart, the Liberty Square Market also offers turkey legs. You can find the turkey legs near the Hall of Presidents. This spot is a good turkey leg option if you don't have time to navigate the crowd in Frontierland. You can sit and enjoy your meal before watching the educational Hall of Presidents show.
Sleepy Hollow
Liberty Square has another surprise turkey leg location at Sleepy Hollow, a small takeout restaurant. Sleepy Hollow is mostly known for its yummy breakfast menu—this is a great place to get Mickey waffles if you arrive early enough—but the restaurant also starts serving turkey legs after 7 pm.
Gaston's Tavern
Seeing that Gaston is supposed to be a skilled hunter, it makes sense that Gaston's Tavern would include turkey legs on the menu. Gaston's Tavern is situated on the edge of Fantasyland, near Adventureland.
This restaurant is your best Magic Kingdom turkey leg option if you want a broader range of food options and beverages as well. For instance, you can pair your turkey leg with one of Gaston's giant cinnamon rolls.
Prince Eric's Village Market
Prince Eric's Village Market is the other turkey leg destination in Fantasyland. This food stop is located across from Ariel's Grotto. Prince Eric's Village Market is also a popular snack stand for cooling off with a frozen slushie.
Tortuga Tavern
The final Magic Kingdom turkey leg option is in Adventureland. The Tortuga Tavern is another quick-service restaurant that sometimes features turkey legs on its rotating menu. The tavern is right near the Pirates of the Caribbean ride and may be a good pitstop before preparing the kids for the ride's long wait.
EPCOT
While Magic Kingdom is the prime locale for turkey legs at Disney World, you can still find drumsticks at the other parks, including EPCOT. If you desire a turkey leg at EPCOT, you will need to head to the World Showcase.
Fife & Drum Tavern
Naturally, the only place you can get turkey legs in Epcot is at the American Pavilion. The pavilion's main snack area, Fife & Drum Tavern, proudly sells turkey legs. Fife & Drum Tavern also has some other scrumptious treats, such as the red, white, & blue slushie or the Mickey pretzel with cheese sauce.
Animal Kingdom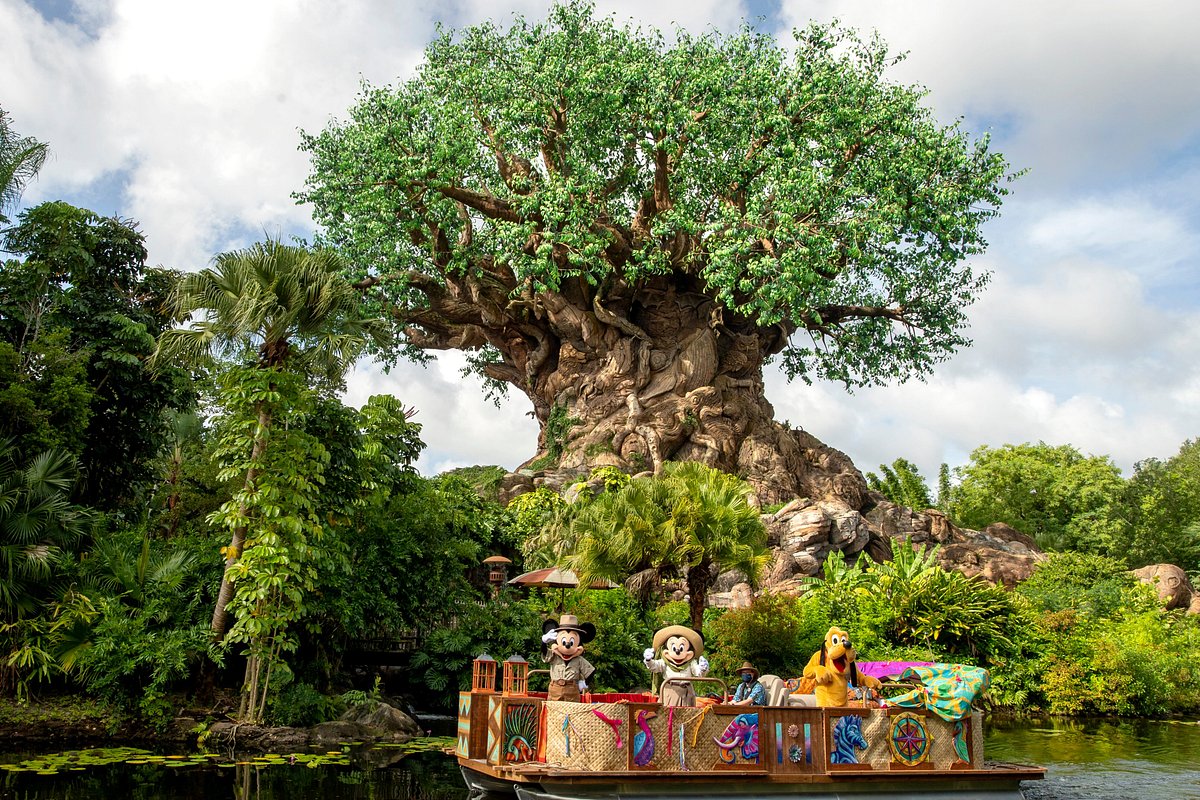 Disney's Animal Kingdom has a lot of special food items you should try, but generally speaking, turkey legs are not a major attraction at this theme park. However, you still have an option for munching on a turkey drumstick while learning more about animal conservation.
Yak & Yeti Quality Beverages
Yak & Yeti Quality Beverages is located near Expedition Everest, which is in the Asia area of Animal Kingdom. This dining attraction serves turkey legs with a side of chips, as well as other treats, such as pork rolls. Yak & Yeti Quality Beverages is also a reliable place to go if you're craving a margarita.
Disney Springs
You can also get turkey legs at Disney World outside of the theme parks. If you desire a jumbo turkey leg but don't have a theme park ticket, you can go to Disney Springs, the shopping area formerly known as Downtown Disney.
The Smokehouse
If you want a turkey leg in Disney Springs, you can go to the Smokehouse at House of Blues. This is a slightly different dish than you would get inside the parks. Unlike the salty street food you get at Magic Kingdom or EPCOT, the Smokehouse turkey leg is a plated meal served with the restaurant's special spice blend.
Frequently Asked Questions
Here are answers to some of the most frequently asked questions about turkey legs at Disney World.
How much do turkey legs at Disney World cost?
The price of turkey legs at Disney World varies depending on where you get them and whether it comes with a side of chips. You can find the cheapest turkey legs at Magic Kingdom for $12.49, whereas the EPCOT turkey leg at the American Pavilion is $13.25. Any turkey legs with a side of chips cost $14.49 unless you are in Animal Kingdom, where it will cost $15.99.
Are the turkey legs at Disney World made of real turkey?
Yes, the turkey legs at Disney World are made with real turkey. Many people assume that the drumsticks couldn't be real turkeys because of their large size and their ham-like taste.
How Disney gets such big turkey legs is still unclear, but the ham flavor can be attributed to the fact that the turkey legs are cured in salt. This unorthodox seasoning method makes the turkey legs at Disney World stand out from the typical turkey legs you may come across.
Are there turkey legs at Disney's Hollywood Studios?
Sadly, as of right now, there are no turkey legs served at the dining establishments in Disney's Hollywood Studios. Turkey legs were available at Hollywood Studios in the past, but they have been traded out for other savory menu items, such as loaded baked potatoes.
How many calories are in the turkey legs at Disney World?
Turkey legs at Disney World typically weigh one and a half pounds and reportedly contain 720 calories. For reference, the recommended daily calorie intake for the average 30-year-old woman is 1,800 calories.
Are turkey legs at Disney World unhealthy?
Overall, turkey legs at Disney World are quite unhealthy. Not only are the turkey legs high in calories, but they also contain high amounts of fat and sodium.
Final Thoughts On the Turkey Legs At Disney World
The turkey legs at Disney World are a quirky and fun aspect of the happiest place on Earth. Whether you want to try one depends on how much you enjoy smoked meat and your level of enthusiasm for Disney food culture.
Many people express concern over the unhealthy aspects of the turkey legs at Disney World. While the turkey legs are objectively not beneficial to your body, it won't hurt to have a one-time treat as long as you don't have an underlying health issue to manage.
Overall, the turkey legs at Disney World are perfect for a hilarious and tasty food experience to share with your family.
More about our TFVG Author