You don't have to visit Disney World to see some of your favorite characters. There are plenty of them at Universal Studios for you and the whole family to enjoy. So don't be surprised if you see several of your Universal Studios favorites wandering the theme park streets.
This guide will help you access all of your favorite characters and get those coveted autographs and keepsake pictures.
Dr. Seuss Characters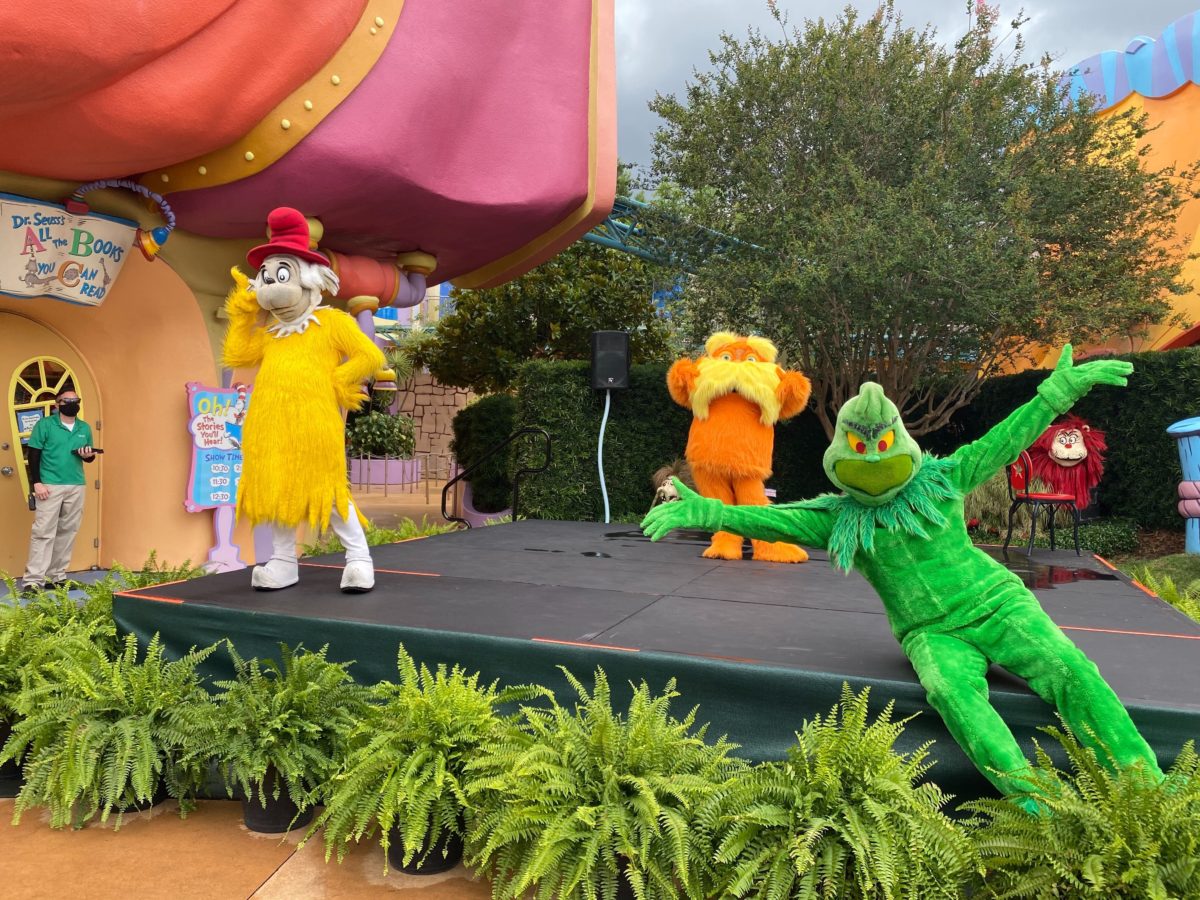 Don't be surprised when you visit Seuss Landing and run across plenty of incredible Dr. Seuss characters. In addition to regular performances, these characters are almost always up for a meet-and-greet and chat with park guests.
You'll find all your favorites like The Cat in the Hat, Grinch, and Lorax. But, remember, lines can get a little longer, so take your snaps and move on quickly to avoid disturbing other guests.
Despicable Me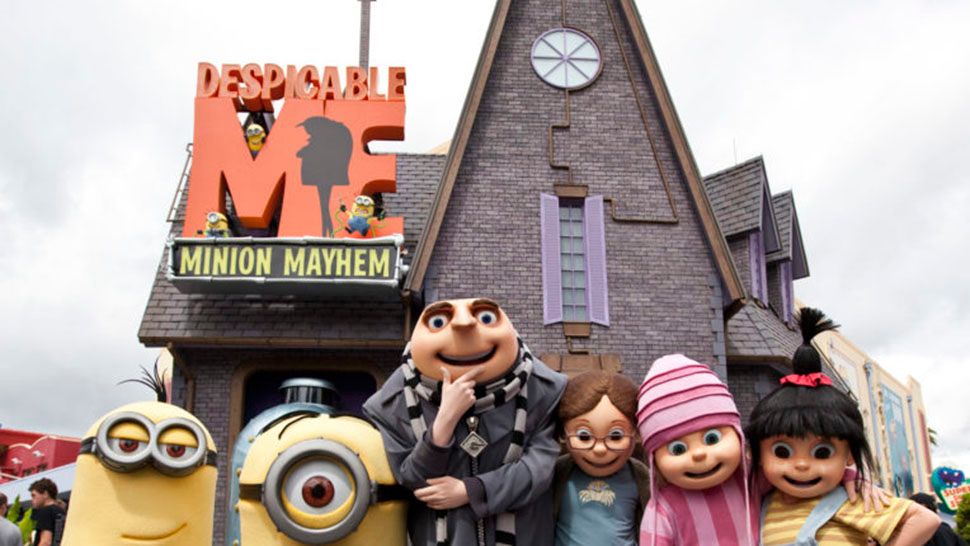 If you and your children are bananas for Minions, you're in luck! There are tons of Despicable Me characters at Universal Studios. Visit the Minion Mayhem ride, and you might be lucky enough to run into a dance party.
You can also visit Mel's Diner to see Agnes for a meet and greet. You'll get a fun commemorative stamp for your troubles.
Madagascar
Who doesn't love Madagascar? It's one of Dreamworks' most popular movies, and now you can hang out with the animals on the Lost Continent right in Universal Studios. Make sure you have your autograph book handy to collect all of your favorites, like King Julien and Alex the Lion!
Revenge of the Mummy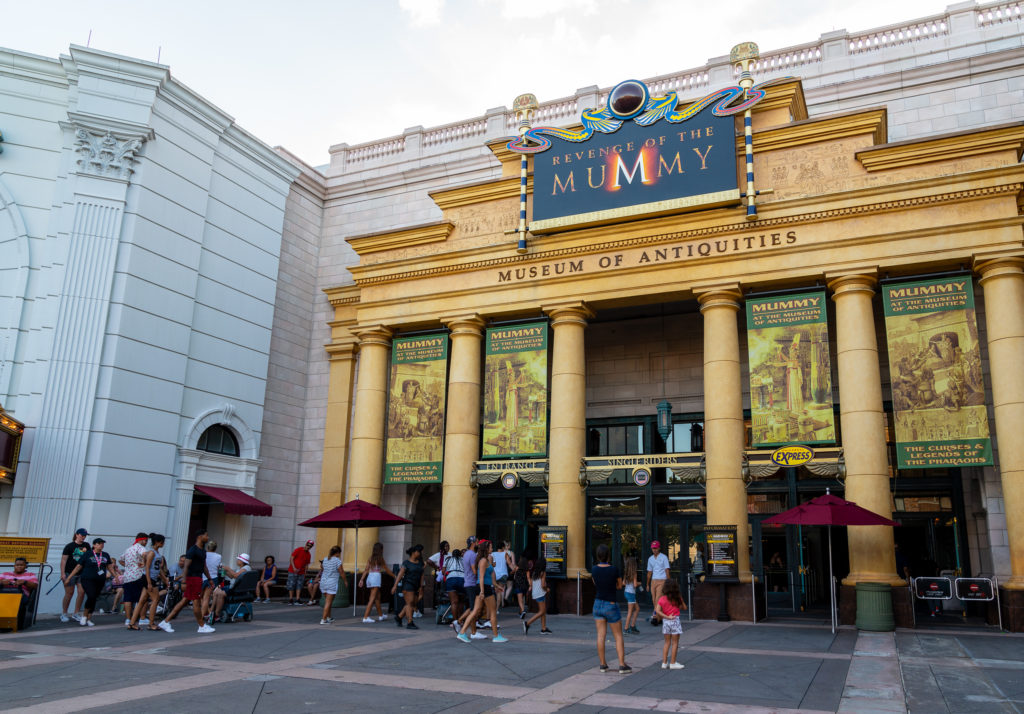 If you walk the mean streets of New York in Universal Studios, you're bound to catch a glimpse of your favorite characters from Revenge of the Mummy. Since they're all walking around on stilts, it's easy to spot and photograph them. Just remember, the little might be slightly frightened when these ghouls come around.
Marvel
Why not head to Universal Studios to marvel at Marvel? There are plenty of superheroes to be found all over the theme park. Although you can always visit the Super Hero stage, you're more likely to catch a glimpse of them at your favorite attractions. Have a sharp encounter with Wolverine, or catch a glimpse of everyone's favorite web-slinger, Spider-Man!
Barney
For the very little kids, Barney is a great bet. You'll find this lovable purple dinosaur hanging out in Kidzone, where you can get a special photo shoot. Barney tends to be very popular with the under-10 crowd, so expect a line on weekends or holidays, but it will be all worth it for that coveted photo opportunity. He even loves it when people sing to him, so give it a whirl!
Dreamworks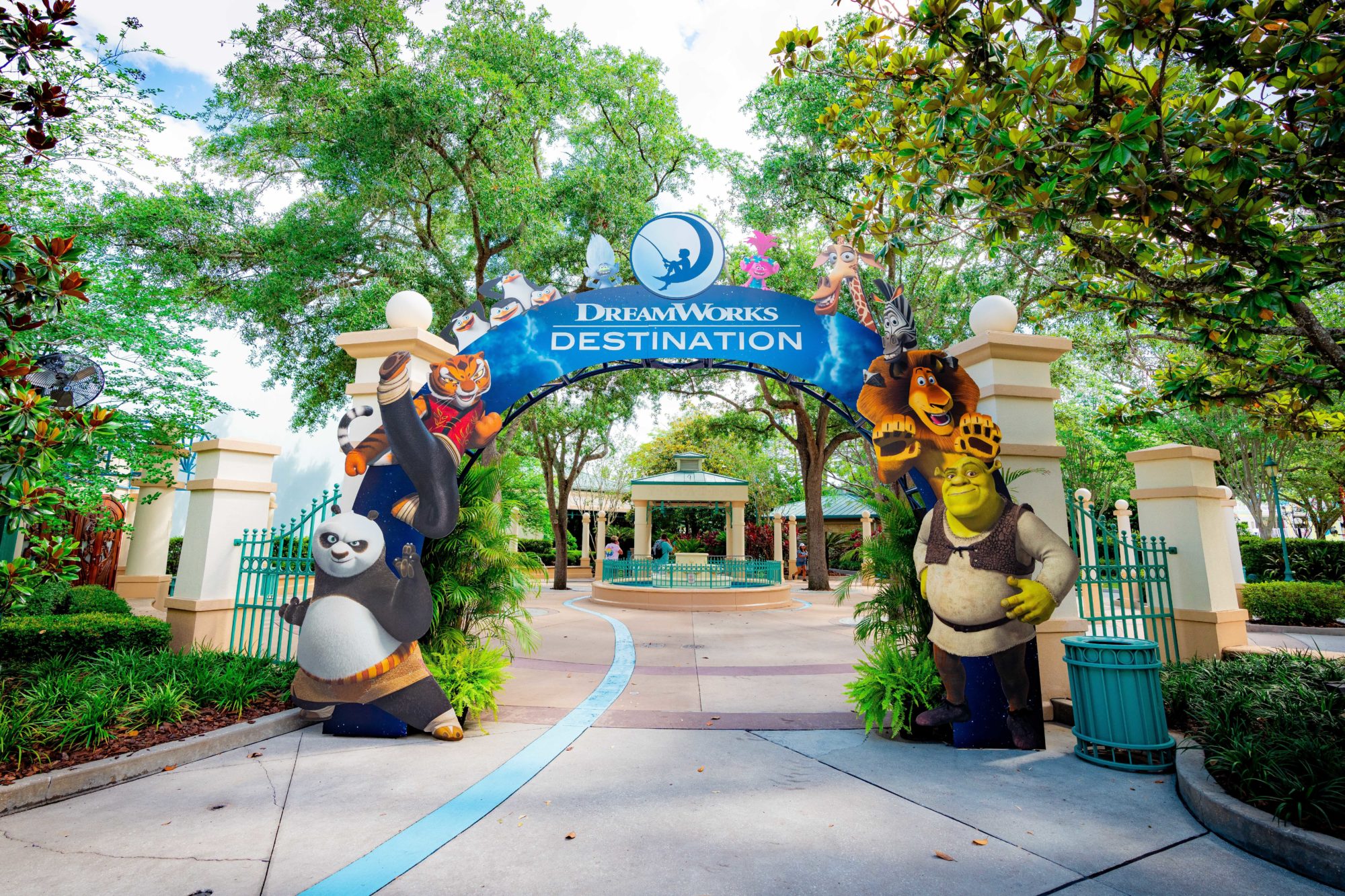 What kids don't love the Trolls movies? If your children can't get enough of Dreamworks' favorite singing characters, Puss in Boots, or Kung Fu Panda, head to the appropriately-named Dreamworks Destination, where you can have fun, wholesome, interactive meet and greets with the best that Dreamworks has to offer. There, you can have an encounter with the jolly Po or high-five Poppy!
Jurassic Park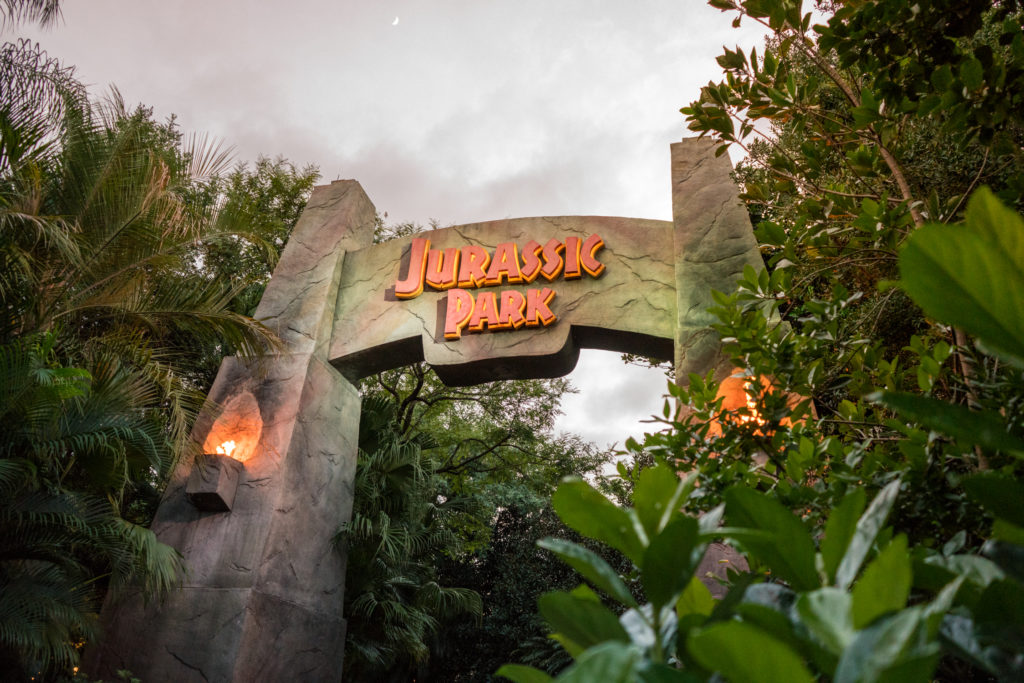 Step back into the dinosaur days with Jurassic Park's fantastic set of characters. This interactive experience lets you and the family get up close and personal with all sorts of animatronic Jurassic creatures at the Raptor Encounter.
The little ones might be frightened by the dinosaurs, but the Raptor Encounter is perfect for older kids! If you have a Jurassic Park fan in the family, be sure to check this out!
Betty Boop
If you're looking for old-school Hollywood glamor with a wholesome touch, check out the Betty Boop meet and greet. Then, simply stroll into Universal Studios Hollywood, and you'll run across everyone's favorite pin-up bombshell. If you're lucky, you might even get a socially-distanced blown kiss.
Harry Potter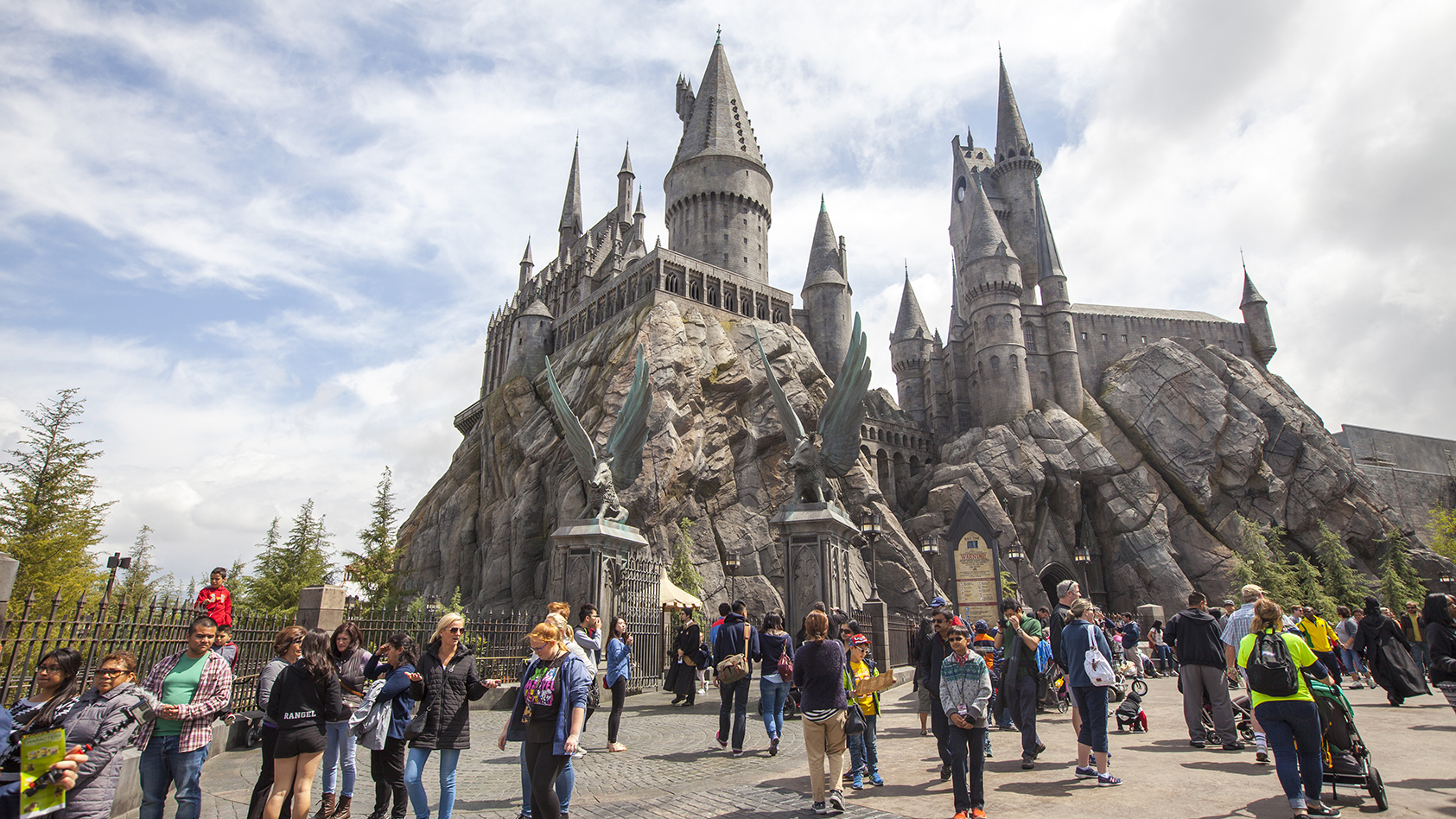 The awe-inspiring magical world of Harry Potter is one of the key reasons why people flock to Universal Studios, and it's easy to understand why. Step into Diagon Alley, and you'll meet all of your favorites from the popular books and movies.
You won't just meet human characters either. The Gringotts goblins are ready to spook you and sign autographs right outside their ride. Additionally, you can see plenty of your magical favorites near the Hogwarts castle, including students from other schools like Beauxbatons and Durmstrang.
Beetlejuice
For an old-school meet-and-greet experience, it's got to be the Beetlejuice exhibit. This perennial favorite hangs out right near the Monster Cafe. Not only will Beetlejuice interact with you and your children, but you'll also get an autograph and a picture for your troubles.
Since Beetlejuice is nostalgic, this exhibit is great for kids and adults.
Universal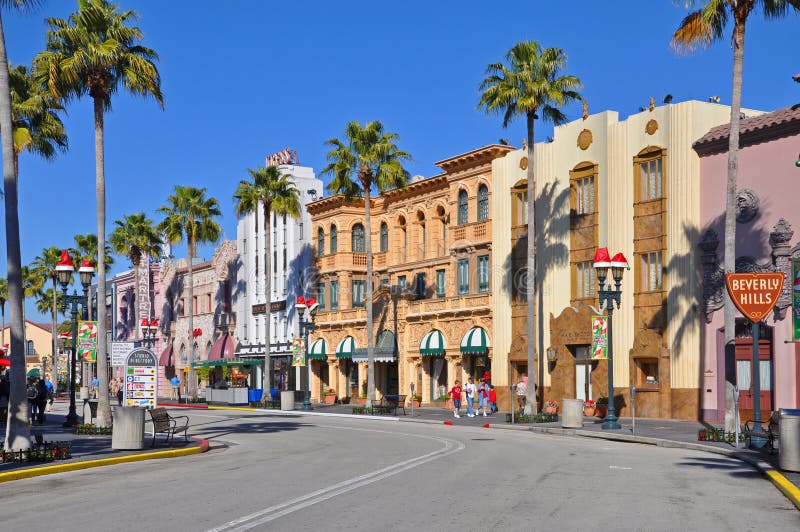 If you're looking for your favorite Universal characters, you can find them all strolling Hollywood Boulevard. From Marilyn Monroe to Hello Kitty and even Doc Brown, they're all there, waiting for you to grab an autograph and a picture.
Shrek
Meet and greet plenty of Shrek characters at Dreamworks Destination. You'll get to visit with Shrek, Donkey, and plenty of others on your trip. Since Shrek tends to be pretty popular, you might want to set aside a little extra time for this meet and greet.
SpongeBob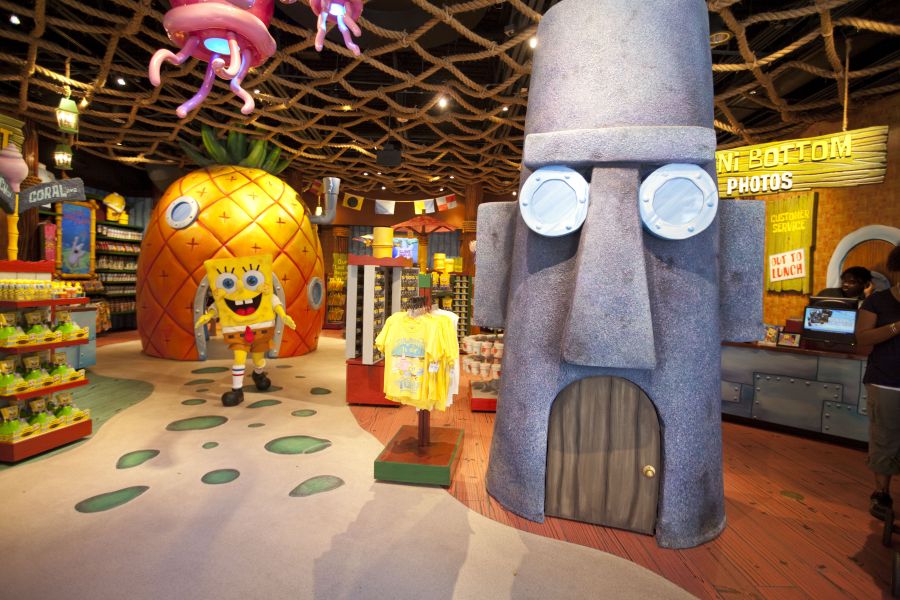 Visit the SpongeBob Squarepants gift shop to interact with the best characters from Bikini Bottom. If you've collected all of the autographs from the classic characters, SpongeBob's meet and greet is a must-do for any true Universal fan. Crack a joke with Patrick, enjoy a picture with Sandy, and best of all meet the man himself: SpongeBob!
Dora the Explorer
Little kids will love the Dora the Explorer meet and greet, where they can catch some time with main characters like Diego and Dora herself. You'll even meet mischievous Diego if you hang around Mel's Diner. As an added bonus, there are loads of other characters milling around there too, so you're bound to run into a few more faves.
Transformers
For something incredible that's genuinely "more than meets the eye," check out the Transformers exhibit at Universal Studios. It's right in Production Central, and you'll get to hang out with Megatron, Optimus Prime, and even Bumble Bee.
Make sure that you bring your autograph with you because even the bad guys like to sign autographs.
Simpsons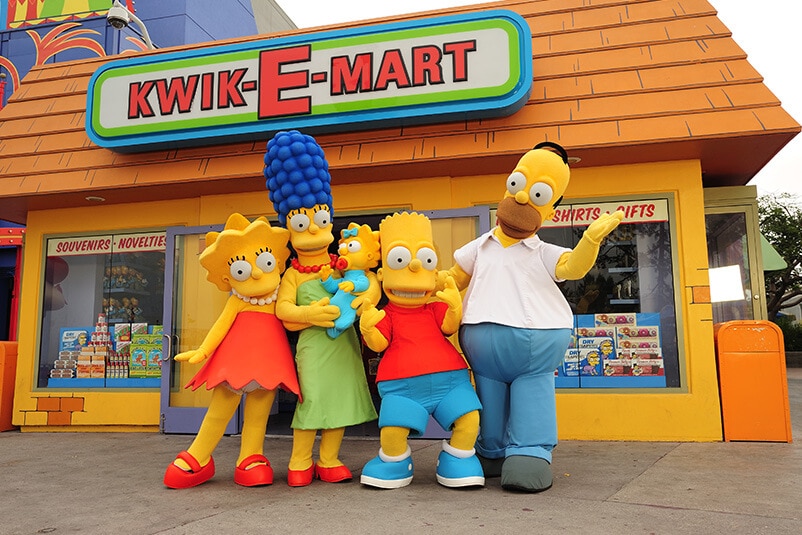 If you want to meet up with everyone's favorite bright yellow cartoon family, head on over to Springfield, U.S.A., where you can catch Homer, Marge, Bart, Lisa, and plenty of others for some great photo opportunities.
If you don't make it to Springfield, U.S.A., don't worry. You can always catch the Simpsons group near the Simpsons right and wandering through Hollywood.
Curious George
Visit Kidzone and Hollywood for your chance to rub shoulders with everyone's favorite storybook monkey, Curious George. Although Kidzone and Hollywood are the two places you're most likely to see Curious George, you can also catch him pretty much anywhere in the park if you keep your eyes peeled.
Character Dining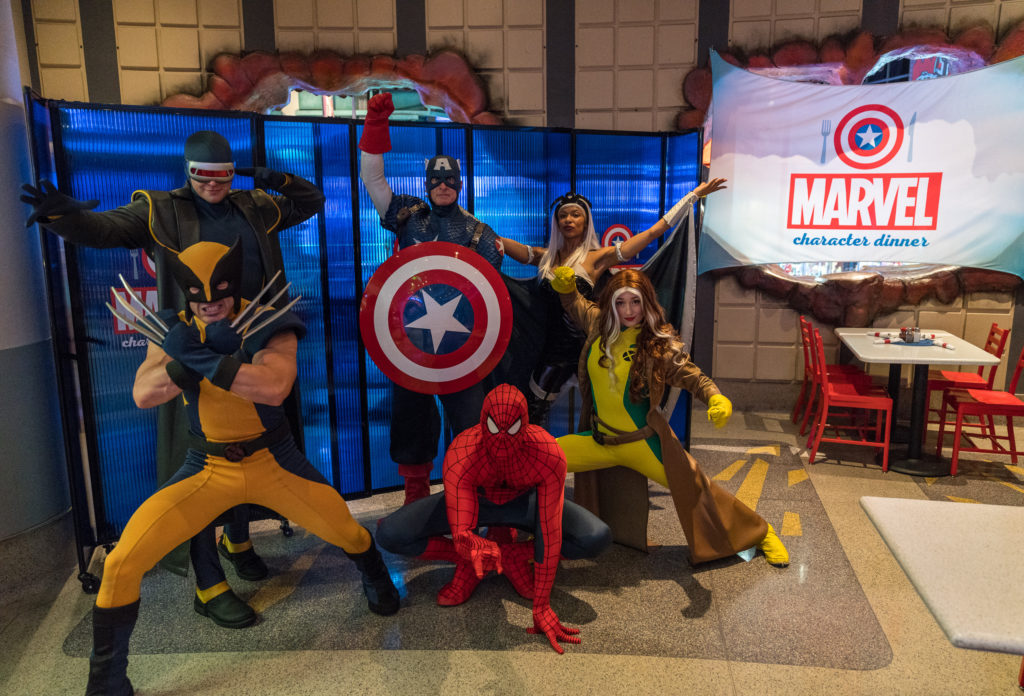 For a memorable meal, make sure that you check out some of the best character dining that Universal Studios has to offer. Although some dining extravaganzas are seasonal, there are still perennial breakfasts, lunches, and dinners for you and your family.
Make sure you check the schedule because some character dining experiences are closed for seasonal or circumstantial reasons. Also, it's good to book popular character meals ahead of time because they can get sold out.
If possible, make sure that you put character dining on your list of must-dos at Universal Studios because it's sure to be one of the great highlights of your trip. Sharing a meal with your family amongst entertainment from their favorite childhood characters is a blast! It's sure to please children and adults alike.
Frequently Asked Questions
These frequently asked questions and their answers will help you make the most out of your Universal Studios experience, see the best characters, and observe proper character meet and greet etiquette at all times.
How do I see all of the characters?
The best possible way to see all Universal Studios characters is to have a proper plan. Section off the park into several parts and see everything in one area before moving on to the next one. Remember, certain characters are extremely popular, so plan for long wait times, especially for Harry Potter and the Minions.
How long should I spend with each character?
The best way to be a good guest and still make sure you get ample time with each character is to stop for a quick autograph and a meet and greet session. But, of course, it's essential to observe proper line etiquette as well. No matter how long the line is, remember that other people are spending their time waiting too. Impatience is never the way.
When you meet the character, it's totally appropriate to grab a picture and autograph. However, since children might get excited, it's a good idea to remind them not to try to talk to the character or linger too long in advance.
Can I take photographs with the characters?
Of course! The characters love taking pictures with fans, young and old alike! As long as you're polite and courteous, the characters will happily pose for a photograph with you or your child.
Can I ask the character to sign their autograph?
Absolutely! It's completely acceptable and expected that characters will sign autographs. In fact, you can even have a particular autograph book specifically for that character. It's a good idea to have several working pens, just in case yours runs out unexpectedly. Sharpies are usually good bets. Just make sure that you let them dry before closing the book.
Some characters will "sign" their names with stamps. These stamps also need a minute to dry so as not to stain the other parts of the book. Occasionally characters might ask your child's name and sign a special message to them. This is a rare treat and shouldn't be expected of all of the characters.
Should I let the characters hold my child?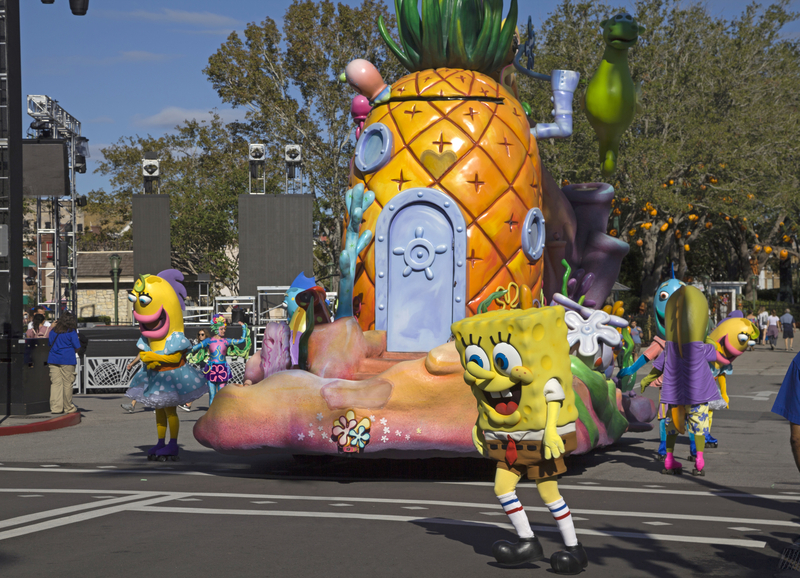 Although you might feel very attached to the characters at Universal Studios, it's not a good idea to let them hold your child. In fact, you will probably put the character in an uncomfortable position simply by asking.
If you have very small children, you can stand near to the character and hold your kid for the photo opportunity. Otherwise, children can stand near to the character for individual pictures. Adults can undoubtedly get photos with the characters too. It's Universal Studios, so why not let your inner child have some fun?
When are there the fewest lines to meet the characters?
Weekends and holidays tend to get pretty busy at Universal Studios, so if you want to experience the shortest lines and have the most time with the character of your choice, plan to come during the week.
You can also schedule popular character visits during the early morning hours when there should be less of a rush. If you strategically plan your visit, you'll be able to stagger the lines and spend less time waiting for autographs.
What shouldn't I do around the characters?
The biggest no-no is certainly spoiling the fun for other guests. Adults know that the characters aren't "real," but plenty of children think that Curious George is the authentic thing. So keep the magic alive for the other guests by treating the character as if they were the real deal.
You should also avoid getting pushy in the line, even if someone ahead of you is taking a long time. While it's rude to hog a character's attention, it's never a good idea to cause a scene. Instead, pack your patience along with your autograph book.
Final Thoughts
Universal Studios has a dazzling array of fun characters to interact with. Visit, and you're bound to find great surprises around every corner, plus cool rides and attractions for the whole family. This guide can help you see them all and make the most out of your special family vacation to Universal Studios.
More about our TFVG Author
A seasoned traveller, Dad, and avid sports tourist, James foundered The Family Vacation Guide to share his expert vacation experiences- especially when it comes to being a travelling family man.
Featured in Travel articles such as Travel + Leisure, TripSavvy and SFGate, you know you're reading some of the best vacation tips online.