If Hawaii is famous for three things, it's sun, sand, and volcanoes. The volcanic activity that has happened – and is still happening – underneath the various islands that make up Hawaii itself can be fascinating to learn about and even more impressive to experience.
While many people imagine that a volcano would be spitting ash into the air and spreading lava around the islands, that is not really the case. The active volcanoes currently within Hawaii are not nearly so dangerous, and the dormant ones are an excellent piece of natural history.
But how many volcanoes are in Hawaii, and what makes them so important?
Hawaii and Volcanoes
Hawaii itself only exists because of underwater volcanic activity, which helped to push the islands to the surface and float in the Pacific. The islands are directly tied to volcanoes, both in terms of their history and in the current state they are in today.
With three different active volcanoes existing in the state as of writing this, and multiple other dormant volcanoes sitting inactive for visitors to explore, there is a definite connection. Not only are the volcanoes important historically, but they have greater meanings for some of the Hawaiian people.
If you are a tourist who wants to explore everything Hawaii has to offer, then there is no reason not to enjoy the volcanic sights that exist on the islands themselves. While volcanoes exist elsewhere in the world, there are few places as tied to volcanic activity as the Hawaii island chain.
Be sure to plan a trip to at least one of the state's many volcanoes if you have the time. It might not sound that impressive to some people, but the experience of seeing one has a lot more impact than just looking at pictures online.
The Volcanoes
There are a lot of different volcanoes spread across different islands. Since you will usually have one island as a 'home base' during your vacation, it is best to separate them by island rather than trying to list all of them in a vague order.
Remember that you can usually join tours or other planned visits to volcanoes if you can't easily reach them yourself. This can also be a much safer way of getting close to the few active volcanoes that still exist within Hawaii.
Hawai'i Island
Hawai'i island, also known as the Big Island to help avoid confusion between itself and the state as a whole, is home to a grand total of five different volcanoes. If you wanted, you could visit all of them in one route, although they all require different levels of planning.
Kilauea
Kilauea is an active shield volcano that has been pouring lava out of itself ever since 1983, constantly pushing more of the molten rock out of the Pu'u 'O'o Vent. Since it is contained within Kilauea Crater, nothing flows, so you will not be at much risk if you are staying a safe distance away.
There are multiple trails in the Hawai'i Volcanoes National Park that allow you to get close with ease and also protect you from potential harm when you are near the crater itself.
Mauna Loa
Mauna Loa is a 13,000-foot-tall mountain that erupted once back in 1984 and is still on track to erupt again at some point in the near future. It is reachable through a day hike from the mountain's observatory, but it becomes harder to climb as you reach higher elevations, so it takes some effort.
Hualalai
Hualalai is surrounded by privately-owned land, but there are still a couple of ways to reach it. It is easily visible from the town of Kailua-Kona, and it is shorter than any of the neighboring mountains, meaning that it is not as much of a climb if you manage to find a safe route up.
Mauna Kea
Mauna Kea, the tallest volcano on the island, is completely dormant. Getting to the summit is easy, and you can even drive there if you prefer, but you will have to prepare for the major altitude differences. This is one of the most impressive volcanoes in Hawaii, despite not being active.
Kohala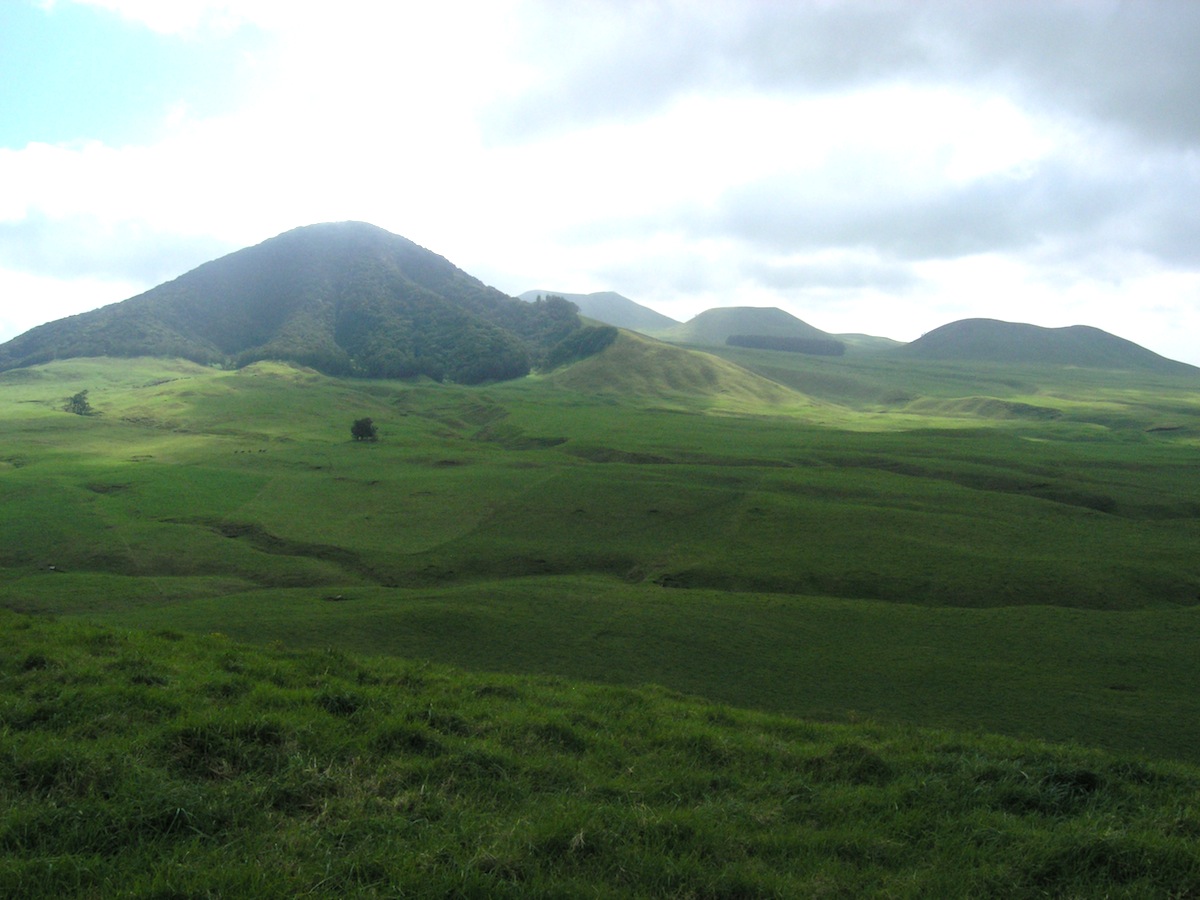 Kohala is a small (extinct) volcano on the northern end of the island. Due to its fairly remote nature and relatively small size, it is not climbed very often, and there are no official trails leading to it. However, if you want to climb it, then it can be a great unguided hiking trip.
Maui
Maui's clump of nearby islands offers six volcanoes in total, with Maui itself having two of them.
Lanaihale
Lanaihale is easy to summit just by hiking, and there are public ferries to and from Maui itself if you need them. You can follow the Monro Trail and get there quite quickly, although it can take a bit of effort to reach the top if you are not an avid hiker.
Haleakala
Haleakala is one of the more popular volcanoes in the state, with the summit reaching more than 10,000 feet above sea level. While it is potentially active, the last eruption was in the 1600s, so it is not likely to blow any time soon.
There is a route for mountain bikes, and you can hire regular bicycles to take a ride up and down the mountain roads if you want more exercise (or just want to explore more of the mountain in less time).
Mauna Kahalawai
Mauna Kahalawai's summit is off-limits to the public, but it is still an amazing sight. Suspected to have lost over 8,000 feet in height due to erosion, the volcano is great to watch from a distance – although it last erupted over 300,000 years ago, so do not expect any activity.
Wailua
Wailua is very easy to summit, but the old trails are overgrown and harder to use: finding more recent or less-covered paths is much more convenient. However, the island that holds Wailua (Molokai) can be hard to travel to if you are on a budget.
Maunaloa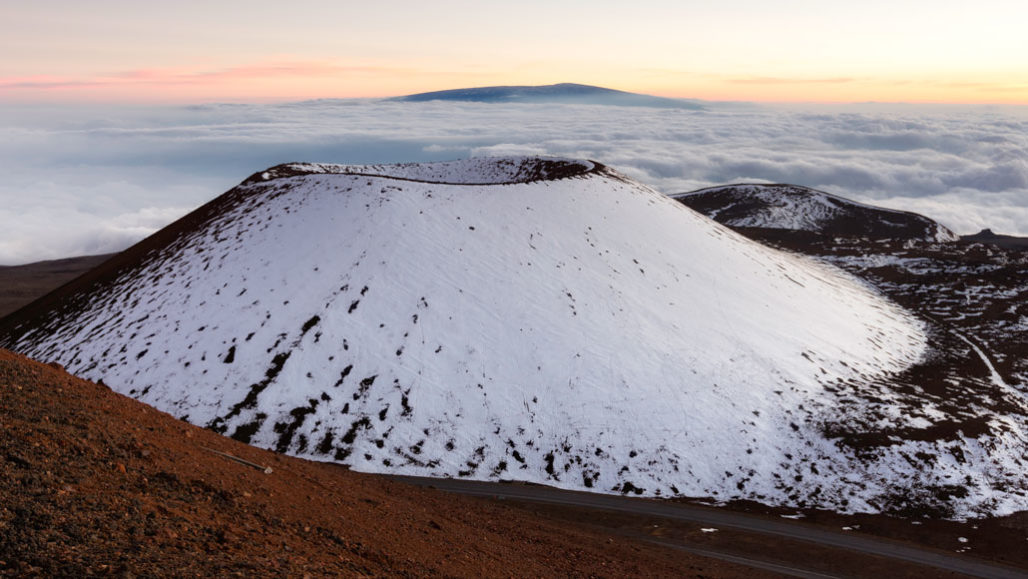 Maunaloa is another Molokai volcano. This one is right next to the tiny town of the same name. The mountain itself is part of a closed facility, so you will not really be able to explore that much, but you can still get some impressive views from the other hills nearby.
Lua Makika
Lua Makika, located on the practically-barrel island of Kaho'olawe, is an extinct crater volcano used as a bombing range two decades ago. Since the volcano is practically the entire island, and said island has no permanent residents, there are not many easy ways to get there (nor is there anything to do once you come ashore).
Oahu
Oahu's volcanoes used to be more impressive, but the island has eroded to the point that they are barely even mountains anymore. This makes it one of the more unique islands to visit in Hawaii, if only because it has actually lost its two volcanoes and turned them back into ridges or spines.
The Ko'olau Range
The Ko'olau Range is a long, multi-peaked ridge that stretches from the island's eastern side to the northern side. The highest point, Pu'u Konahuanui, is tough to reach but can be a very rewarding hike for people who want to challenge themselves.
Remember that this peak is not really officially supported. There are trails, but most of them are very muddy and outdated, meaning that you will usually be pushing yourself through the tough wilderness to try and reach the top.
The Waianae Range
The Waianae Range is the higher (and older) of the pair. The highest point, Ka'ala, is a swamp plateau that connects to a closed military facility – you can still reach the summit through Waianae Valley Road as a pedestrian hiker, though.
This trail is not used very often, and it can be tough for all but the most prepared and experienced hikers. Not only can navigating be confusing but you are left exposed to the elements, meaning that you have to really want to climb the range to actually succeed.
Kauai
Kauai has a couple of volcanoes, including one that may be one of the oldest in Hawaii. All of them are quite different, so there are a lot of choices if you are not sure which one to try first.
Waialeale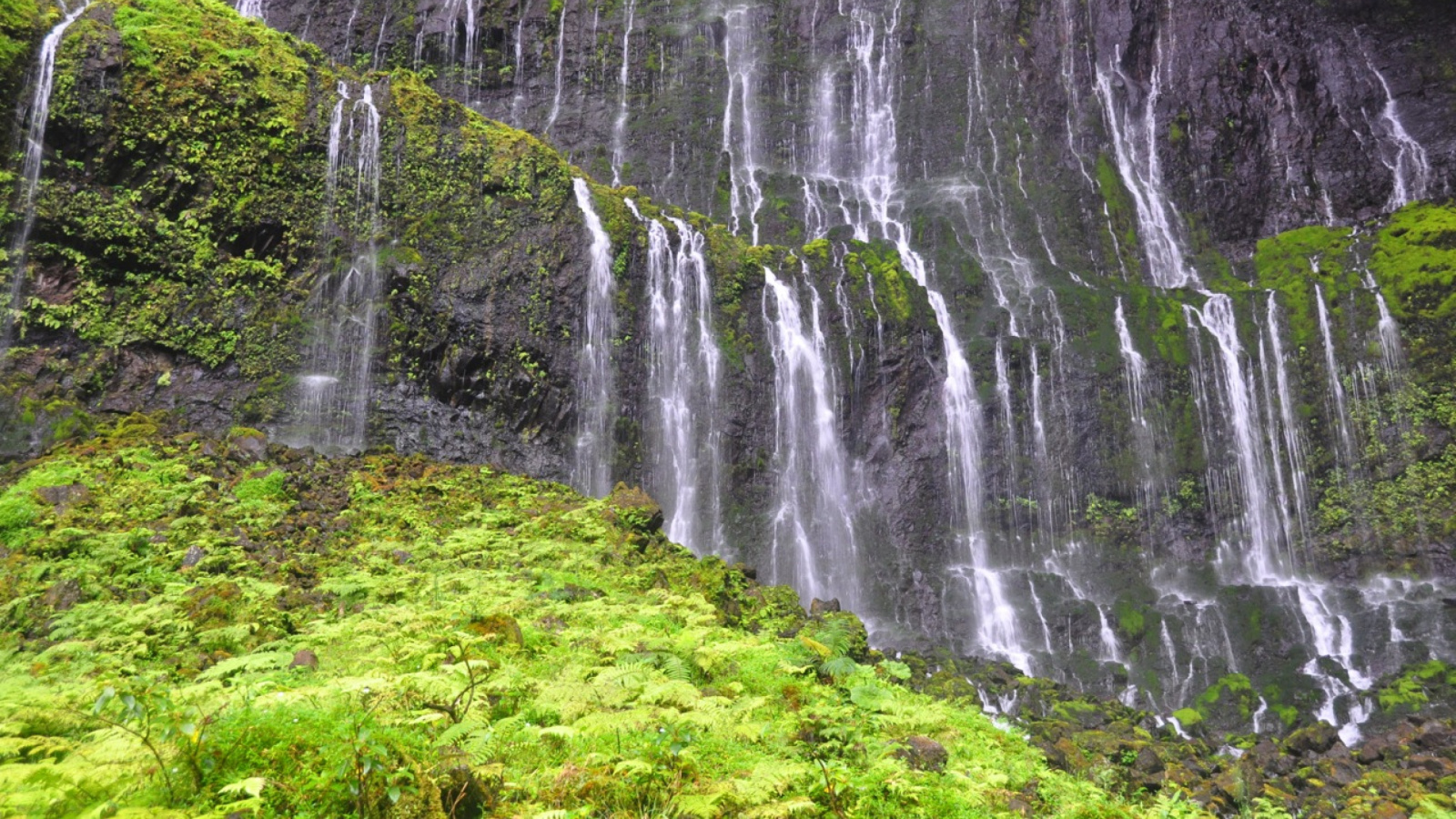 Waialeale is the de facto mountain of the Garden Isle and often ends up quite wet due to the high amount of rain on the island. This makes the already-tough trail to the summit even harder to overcome since you need to rely on your navigation skills and figure out a new path on the fly.
Paniau
Paniau is on a privately-owned, off-limits island. It is technically the highest point of the original volcano, which collapsed and folded into itself after a major landslide many, many years ago.
Northwestern Islands
These islands mentioned above are not the only ones. There are plenty of other volcanoes – or volcano remnants – still lingering in Hawaii that have not been mentioned yet. The thing is, not all of them are accessible, even if you have the right kind of equipment for them.
The Papahānaumokuākea Marine National Monument encompasses all of the Northwestern Hawaiian Islands, which are only ever really visited by scientists who are authorized to explore the islands and conduct research on the volcanoes there.
This means that you can't go to the islands yourself, although you can get decent views of them from the air or away from the coast. These are the absolute furthest-west volcanoes you can see, but since you can't reach them, they are mostly just there as a backdrop to your other activities.
The Lo'ihi Seamount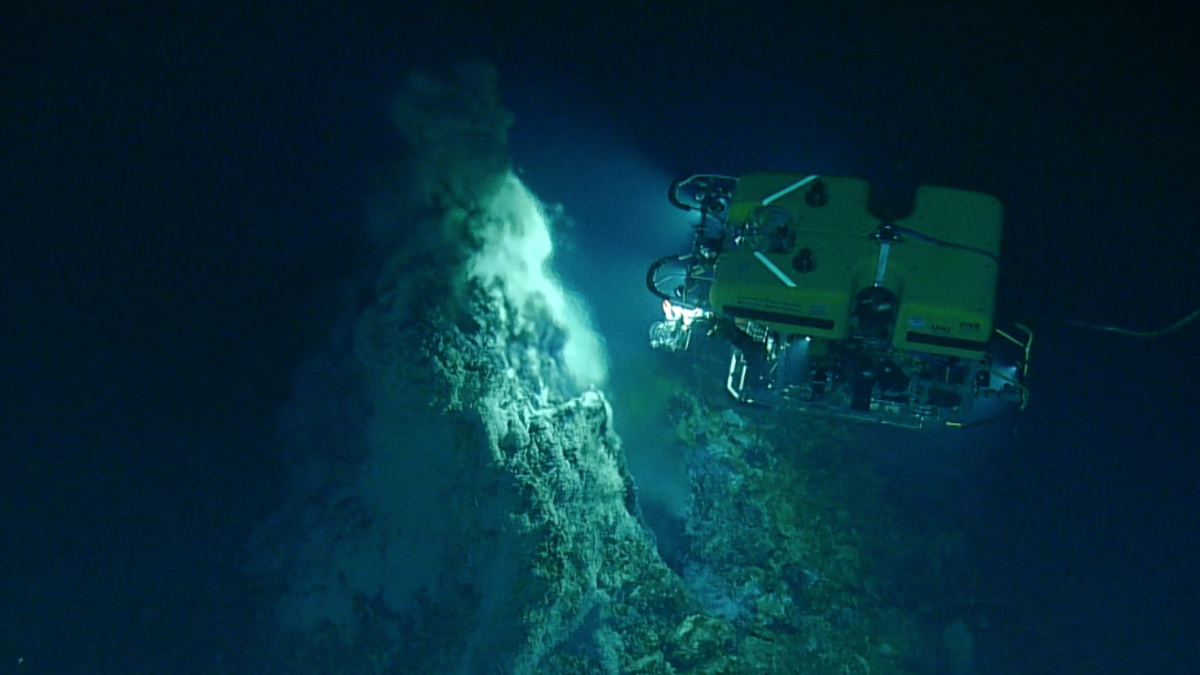 The Lo'ihi Seamount is an interesting volcano since it does not exist yet. Located off the coast of Hawai'i, the seamount is a submarine volcano that has not actually breached sea level but is slowly beginning to form and rise to the surface.
While it is unlikely to happen in your lifetime – it is expected to emerge from the ocean somewhere between 10,000 and 100,000 years from now – it is still a fascinating thing to learn about, and it is one of the few still-growing volcanoes that is right next to a major tourist hotspot.
The Seamount is effectively a part of Mauna Loa, which is considered the largest shield volcano on Earth (at least for now).
Since the Lo'ihi Seamount is still in the process of being formed and is currently about 3,2000 feet below sea level at its highest point, you will not be visiting it any time soon. Still, it is an interesting piece of history in the making and something that might be worth learning about if you are curious to hear more.
What to expect from Hawaii volcanoes
It is easy to get caught up in this long list of volcanoes and assume that they are all going to be smoke-breathing, fire-spitting mountains that turn the skies orange once per day. In reality, even the active volcanoes are safe, and there are only a few that even have a chance of erupting any time soon.
If you are worried about them 'going off' when you are on your vacation, do not stress about it too much. Even if something does happen, you will have more than enough time to get away safely, and most of them are formed in craters where their lava would not even be able to reach the lip before solidifying.
Hawaii's many volcanoes are still fascinating places to visit. Some are off-limits, and others are not easy to see unless you take a rough hiking trail or get a tour from the air, but there are plenty that you can easily visit with a short drive and a quick walk.
Which volcano should I visit first?
All of the volcanoes are unique, and there is no best volcano to define your trip. It all depends on what you can reach, what you are comfortable seeing, and how much time you have to spare seeking them all out.
Remember that some volcanoes are effectively only accessible if you go hiking, whereas others are much easier to get to by car. If you are just taking a casual holiday and do not want to hike through the wilderness, then your options are more limited, but that does not make them any less impressive.
Take your time and see which volcanoes are nearest to your chosen destination or hotel. Even if you only get to see one volcano in Hawaii, that is still one more volcano than most people will visit in their lives.
More about our TFVG Author
Caitlin is one of The Family Vacation Guide's long standing contributors. She enjoys taking vacation to busy, vibrant cities and has stretched her traveling legs out towards Europe in recent months, enjoying new experiences in Barcelona in Spain, and Nice in France.