If you spend time asking around, you'll likely learn that Hawaii is one of two things. It's either a favorite vacation spot for people or a place they've always wanted to go.
It's no surprise that the beautiful beaches and warm weather beckon to just about everybody. But there's more to Hawaii. There are active volcanoes, impressive (non-beach-related) sights, and so many activities that it would take several trips to do them all. 
But we've all been to a crowded vacation spot before, and most of us, given a choice, would prefer a non-crowded version of a week or two off.
So when is that for Hawaii? Is January a good time to go? Consider these:
The weather
The costs
The crowds
The goings-on
These four reasons alone make January a good time to travel there.
The Weather
Even though there are four seasons, Hawaii has a seemingly magical ability to avoid extreme temperatures. And extreme weather in general, for that matter. The trade winds bring cooler air from the north toward and over Hawaii during the summer months, while Kona winds in the winter bring warmer equatorial air from the south.
Hawaii really only has two seasons (winter and summer), and neither of the seasons approaches the cold or heat in other parts of the country – this is due to the winds mentioned above.
Trade winds bring cooler air during the summer months (May to October), so it never gets sweltering. Even in the hottest months (July and August), the average high temperature remains under 90˚.
During the winter months— November to April— the trade winds generally get replaced with the Kona winds from out of the south. These warmer, equatorial winds blow up from the south and the west. It's difficult, then, for temperatures in Hawaii to get too cold during the winter months with this steady supply of warm air.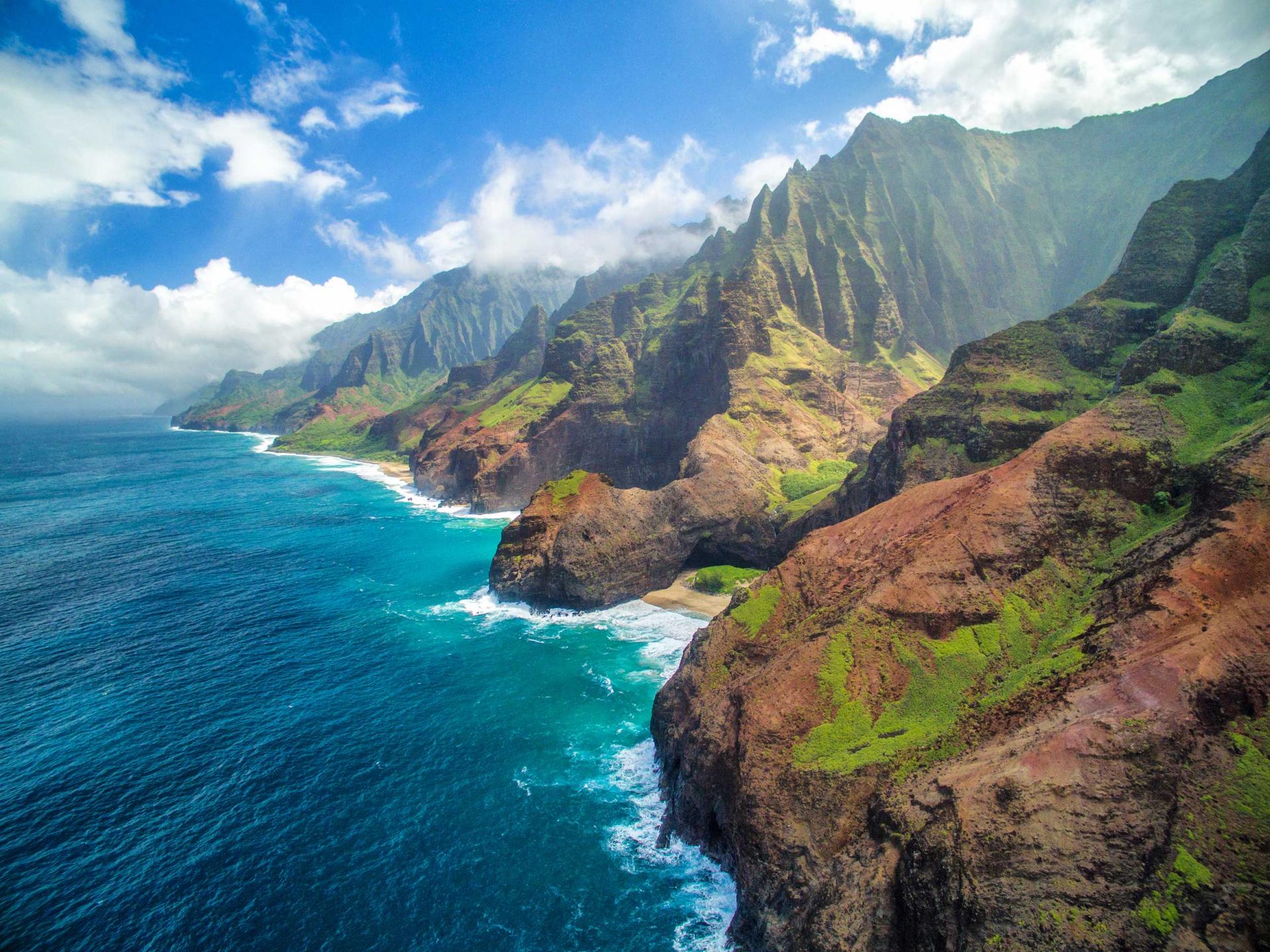 In January, while many homes on the mainland sit buried in snow and ice, the average high temperature in Hawaii is a little more than 80˚, and the average low temperature is about 65˚.
If you live in a place like Chicago, the idea of an 80˚ winter day might seem too good to be true, but also something you'd love to experience. January is a great month to do that.
People who travel to Hawaii in January can enjoy warm weather and refreshing ocean water to swim in. Many board a plane wearing a parka and disembark in Hawaii, having changed into shorts. In the dead of winter!
While a January night might be a little cool for swimming, no Hawaiian winter storm will preclude you from snorkeling.
Sure, it's warmer in the summer, but Hawaii in January remains relatively temperate. You'll be able to enjoy the same beach, sun, and water activities just after New Year's that everyone else does in the summer.
Then there's the rain to consider. While no one can guarantee you'll have a rain-free vacation, you still hope for clear skies and would want to know if the chances are higher or lower for rains on your trip.
This is one potential downside of a January trip to Hawaii. Because December generally clocks in as the wettest month in Hawaii. However, averages are just that— averages. There's a spot on the big island that receives less than three inches of rain annually, so the "rainy season" doesn't mean much.
One of the wettest places on earth is found on Kauai. Mt. Wai'ale'ale averages almost 500 inches of rain each year— more than 40 feet!
But on average, it's the rainiest in Hawaii in December. What does that have to do with traveling there in January? Because the rains don't automatically shut off on New Year's Day. Visiting in January means a higher possibility of rainy weather, as that month is almost as wet as December on average.
Still, rains in Hawaii rarely last long. If you get a rainstorm in the morning, the chances are good that you'll still be able to enjoy a lovely afternoon of sun and fun.
Oh, and because Hawaii is closer to the equator, the days don't get significantly shorter in the winter. Expect sunset around 6:00 pm in Hawaii in January.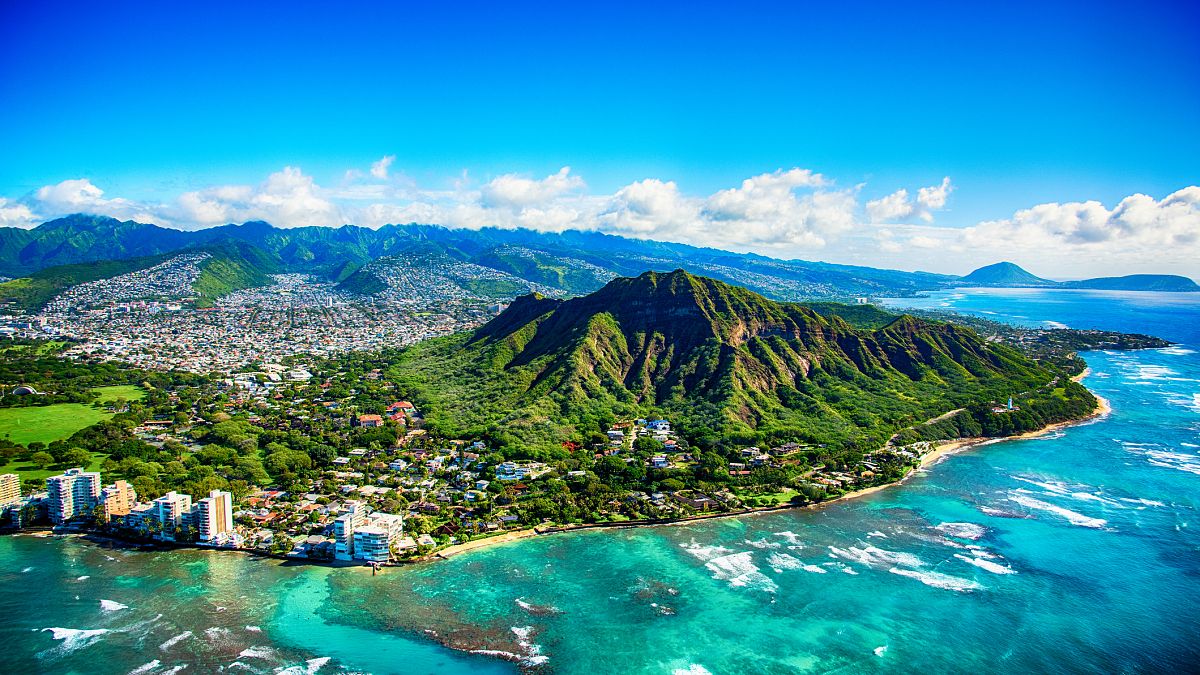 The Costs
With rising fuel and energy costs, it's difficult to predict accurately what airfares may be. Still, when planning a January trip to Hawaii, you'll have other costs you can expect to be slightly lower.
Many travelers who opt for a winter trip to Hawaii go in the waning days and weeks of December. After all, many of them are families with kids in school, so their travel window depends on when school lets out for winter break.
With nearly 50 million American kids attending school every year, that's a whole bunch of people out on winter break. They're all looking for someplace to go, and a good chunk of them head for Hawaii, so the latter half of that month is busy.
Hotel Rates
With supply and demand working the way it does, hotel and activity costs at the end of December can be high.
But once all those December vacationers leave and the calendar flips over, demand for hotel rooms contracts significantly.
Of course, New Year's Eve and Day are high-demand times for any vacation destination. Once that's over, hotels empty and begin offering deals and lower prices. After all, they'd rather make a tiny bit of money by offering you a killer rate than have an empty room, in which case they get bubkus.
Many families try to take advantage of the three-day weekend of Martin Luther King, Jr. Day, so that particular January weekend often has somewhat higher rates than the rest of January. If you can travel later in the month, you should be able to find some great hotel rates.
We all know that one guy who figures out how to get a luxury suite for 65 cents a night, but most of us aren't that person. But you should still look around and not just book the first hotel room that comes up on your web browser. There are all-inclusive resorts that will be pricier than a lower-end chain hotel away from the airport, so look around.
Car Rentals
The islands are relatively small compared to most other US states, but that doesn't mean every place is within walking distance. Unless you're at an all-inclusive place and have no intention of getting out on your own, you'll want to rent a car for your stay.
Like hoteliers, car rental agencies are somewhat hurting for business in January, especially when compared to the gangbusters business they did in December. Well, and that they'll do in the summer.
Because of this, most car rental agencies offer lower rates for January rentals. These lower rates are another reason January can be a terrific time to go to Hawaii.
And you need a rental car. Waimea Canyon on Kauai is too far from Poipu Beach to walk to, but you'll do yourself a terrible disservice to skip this incredibly beautiful location.
The Crowds (or Lack Thereof)
We've touched on this quite a bit already, but while Hawaii won't ever be empty, you have a better chance of skipping the crowds by going in January. February is slower than the summer months, too, but then there's Valentine's Day to contend with.
There are less-crowded months (November), but again, in the wake of the glut of December travelers who just left the islands, January is a more peaceful time, provided you're not talking about January 1.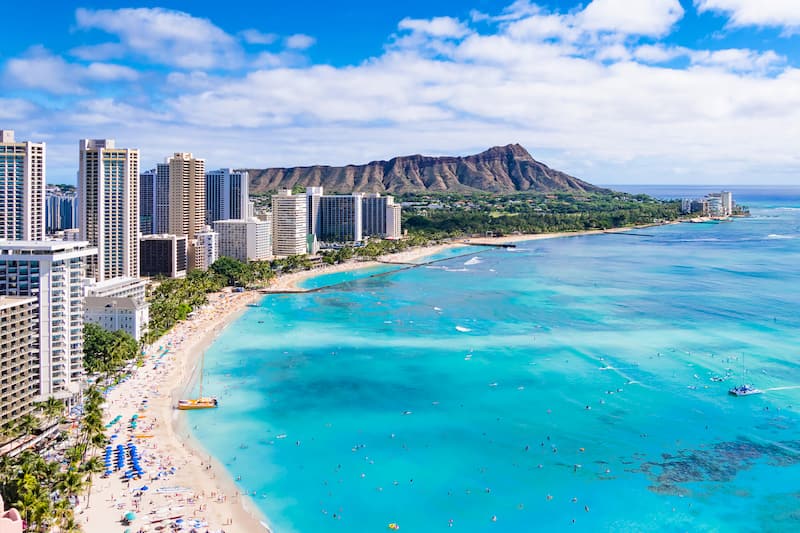 Like hotels and rental cars, many activities sport lower prices in January for the same reasons. A boat company that runs day-long snorkeling trips could charge higher rates in December when they had more than enough people to fill their boats.
But with fewer takers in mid- to late-January, that same company will offer lower rates to lure customers – the idea is the same as the hotels: making a little money is better than making no money.
This third reason why January in Hawaii is nice — that the crowds are low — directly affects the first two reasons listed. Hotels and car rentals are cheaper because the demand is lower. And after all, don't most of us list the expense of a vacation as one of the biggest worries?
Going in January can alleviate some of that sticker-shock anxiety.
The Goings-On
It's the tail end of the rainy season in January, sure, but it's also prime whale-watching time. Humpbacks spend late fall and early winter migrating from northern latitudes to warmer waters. This means that when January rolls around, you can begin seeing lots of whales without having to look too hard.
And since humpbacks often breach, January is a great time to see this fantastic sight. But there's more to do in Hawaii, no matter which island you travel to. Snorkeling
And while snorkeling in Hawaii is generally best in the summer months, doing it in January isn't exactly a snoozefest. The main reason summer is better for that activity is that you spend a lot of time in the water, and while Hawaiian waters in the winter aren't freezing cold, they are cooler than in the summer.
Marine life may be a little more subdued, and snorkelers might find themselves unable to stay in the water as long in January as they might in August.
Chinese New Year
While New Orleans has a roughly week-long Mardi Gras celebration, Hawaii celebrates the Chinese New Year for almost two months, starting in the middle of January and lasting into March.
You'll find lion dancers in the streets and several parades throughout the season. You can have a decidedly cultural experience, or you can celebrate New Year's for weeks on end. It's your choice.
Golf
Several golf tournaments come to Hawaii in January, so if watching pros hit a little white ball is your thing, you're in luck.
In addition to several amateur tourneys, find the pros at January events from the Sony Open at the Waialae Country Club to the Hyundai Tournament of Champions on Maui to the PGA Mitsubishi Golf Championship in Hualālai on the big island.
Martin Luther King Jr. Day Parade
On Oahu's South Shore, every January brings about a parade in honor of Dr. King. The parade ends in Kapiolani Park, where there's a unity rally and an outdoor festival. While this January weekend can be busier than others, the parade and rally can be fun and impactful.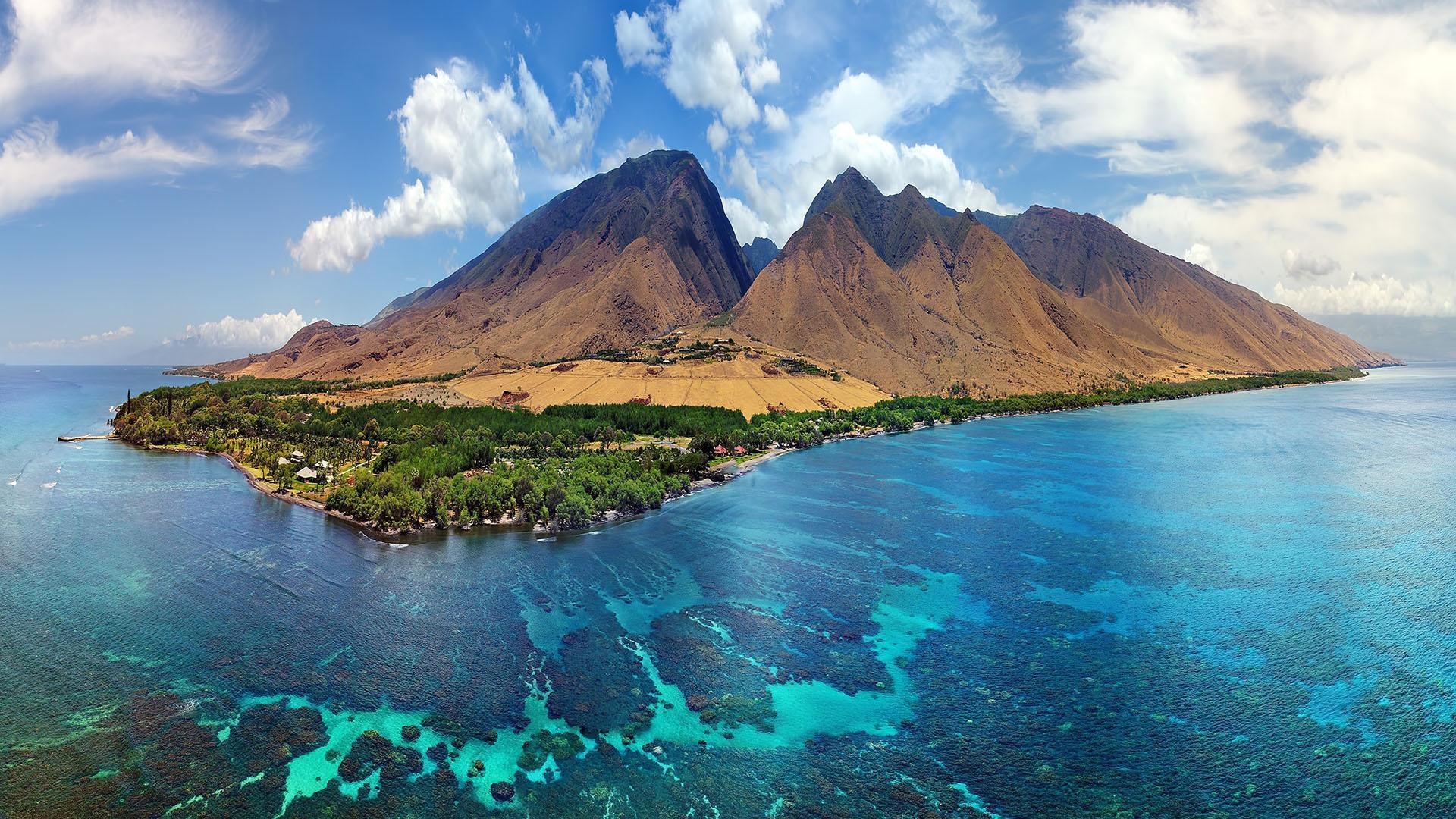 National Tropical Botanical Gardens
While botanical gardens aren't a seasonal event, all of the tropical gardens on Hawaii's islands typically look their best in January, following the rainy season. They're plants, and they just got a bunch of water, so they look terrific.
The Hawaii Tropical Bioreserve and Garden is on the big island, while Oahu sports the equally stunning Hoʻomaluhia Botanical Garden. Kauai's Princeville Botanical Gardens offers gorgeous foliage and a chocolate tour.
Surfing Events on Oahu's North Shore
One of the best reasons for a January visit to Hawaii is the surfing, as that month is right in the middle of peak surfing season.
If you're interested in watching some terrific surfing, you can find surfing competitions on the North Shore of Oahu and other spots throughout all the islands.
If you'd rather do than watch, you'll be hard-pressed to find better waves than those in Hawaii in January. Be careful, though— 20-foot waves are both common and not for beginners. Big waves can be dangerous. But if you're experienced, January can give you some killer waves.
Conclusion
Not that there's ever a bad time to go to Hawaii, but when you need to consider costs, you may not want to go in peak months. If you don't like crowds, you won't be thrilled with a late-December trip to Maui.
But once New Year's Day has come and gone, Hawaii empties out in January, leaving you with lower hotel rates and better car rental deals. Many activities and outings remain available in January and usually offer lower rates, too.
You may encounter a little rain in January, but you will definitely not experience icy winter days, and isn't that why you're thinking of going there in the dead of winter in the first place?
More about our TFVG Author
A seasoned traveller, Dad, and avid sports tourist, James foundered The Family Vacation Guide to share his expert vacation experiences- especially when it comes to being a travelling family man.
Featured in Travel articles such as Travel + Leisure, TripSavvy and SFGate, you know you're reading some of the best vacation tips online.