Chicago, Illinois, is among the largest cities in the US and is famed for its cuisine, music, and sightseeing. A good choice for fun is the area's many amusement parks that have activities for both children and adults.
Here are some of the best amusement parks in Chicago: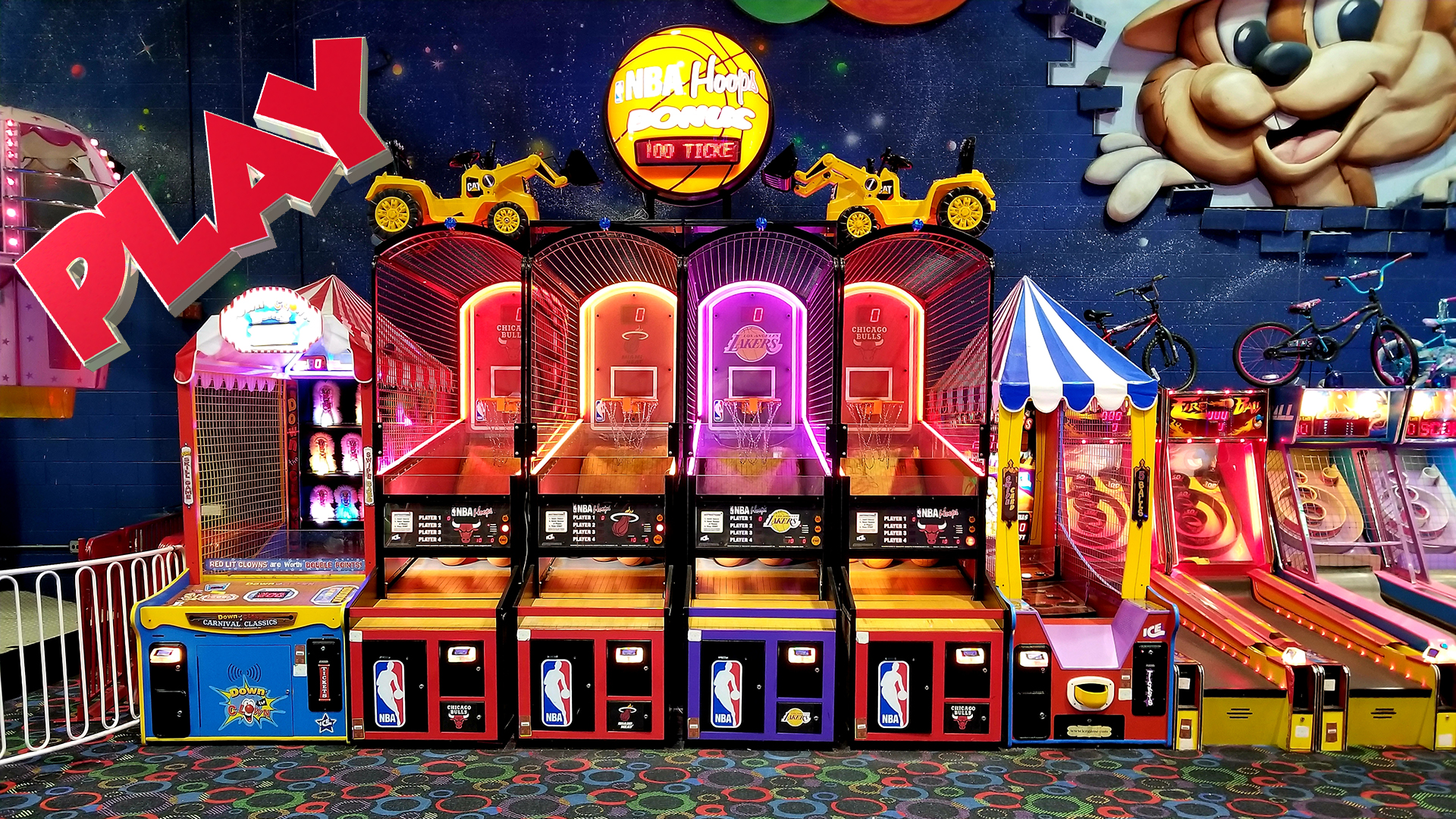 Odyssey Fun World
Approximately 30 miles west of downtown Chicago is the Odyssey Fun World. The 45,000 square feet amusement park is a top destination for birthday parties, corporate events, group and family outings. The park features Go-karts, miniature golf, laser trek, gaming arcade, ferris wheel, bumper cars, zip-lining, bumper boats, roller-coaster, exploration adventures, and more.
It features the Chipper's café that serves sandwiches, pizzas, salads, appetizers, beverages, and desserts.
Joliet Splash Station
When the sun is too hot to bear, it is hard to beat the Joliet Splash Station in Illinois. The seasonal water park is a favorite outdoor spot for body slides, river floats, swimming, racing, and the café.
Joliet Splash Station boasts Miner's Mountain, a 200 foot long six person racing slide. The slide is the only of its kind in the entire Midwest area. In addition, there are other slides such as the Rattler, Hot Shot, Tunnel, and Gauntlet.
Children will enjoy the 250,000 gallon zero depth edge pool and playing on the sandy shore. Other amenities include the aquatic rail park and party rental facilities. Avid water park enthusiasts will enjoy the 850 foot long lazy river because of its raging rapids, tube slides, and plunge pool.
Six Flags Great America
Sitting on 304 acres of land at Gurnee, IL is the iconic Six Flags Great America. The park has been owned and operated by the Marriott Corporation since 1984. Six Flags is famous for its thrill rides and live entertainment.
At the Six Flags, there is a ride for everyone. Children can enjoy slow-paced rides such as the Crazy Bus, Krazy Kars, Krazy, Kups, Lady Bugs, Little Dipper, and many more. Family rides include hot air balloons, Columbia Carousel merry-go-round, Fiddler Fling drive, Roaring Rapids river rafting, and Sky Trek Tower views. Thrill-seekers can experience the delirious Dare Devil dive, Condor gyration, Demon Cave, Giant drop, and the Goliath roller-coaster. There are plenty of water games, food and entertainment too.
Sugar Grove Family Fun Center
Located at the heart of Sugar Grove is the Sugar Grove Family Fun Center. The park is famous for its go-kart racing range, water wars, miniature golf course, boating, and gaming. It offers affordable packages for corporate outings, birthday parties, group and family events.
Transform your pro golfing desires into reality with the private lessons and clinics from PGA certified instructors. The two go-kart racing tracks are ideal for whole family enjoyment with dedicated rookie karts for kids. The Sugar Grove Family Fun Center is ideal for Chicago and western suburbs residents.
Donley's Wild West Town
Relive the olden days at the Donley's Wild West Town amusement park. Conveniently situated in Union City, IL, the park has been an attraction center for children since 1974.
Donley's Wild West Town is a good destination for educational tours, trips, and scouting activities. Children can learn how to pitch a tent and have a gold panning experience. The Wild West museum is rich with the history of the civil war, cowboys, and the weapons of the 19th century.
Kids will enjoy live stunt show performances at the Six-Gun theater and everyone will like horse riding and train trips around the facility. The minicar roller-coaster and carousel keep children's adrenaline pumping. There is also a track hand-driven carts, archery, slingshots, roping, and canoes.
FunFlatable Chicago
The FunFlatable is an amusement center aiming to develop kids' social, mental, and physical strength. The indoor centers capitalize on creative exercises to meet their objectives. There are many convenient locations across the area.
Activities at FunFlatable include climbing, bouncing, and jumping. The facility is ideal for kids under 12 years and can offer awesome thrills from the start. They are indoor venues for year-round entertainment.
FunFlatable offers birthday and group event packages.
Razzmatazz
Razzmatazz is a top destination for birthdays and school groups. With over 20,000 square feet, they offer the best indoor rides for big and small kids. The family entertainment center has a gaming arcade to test your prowess in over 80 games.
There are four lanes in the Route 66 bowling alley to keep adults entertained while the children jump and slide on the inflatables. It also houses four soccer fields along with a full-sized basketball court. There is a Laser Frenzy room where kids can have fun battling it out with beams of light.
At Razzmatazz you can win amazing toys, dolls, and games. You can grab a bite to eat on site to keep your energy up for all the activities.
Altitude Chicago Trampoline Park
Get ready to jump high at the Altitude Chicago Trampoline Park, one of the few trampoline parks in the area. Balance across the Log Roll without falling into the foam pit, show off your acrobatic skills on the wall-to-wall main court, or challenge your friends in the extreme dodgeball arena.
The park has a dedicated Kid's Court for younger attendees.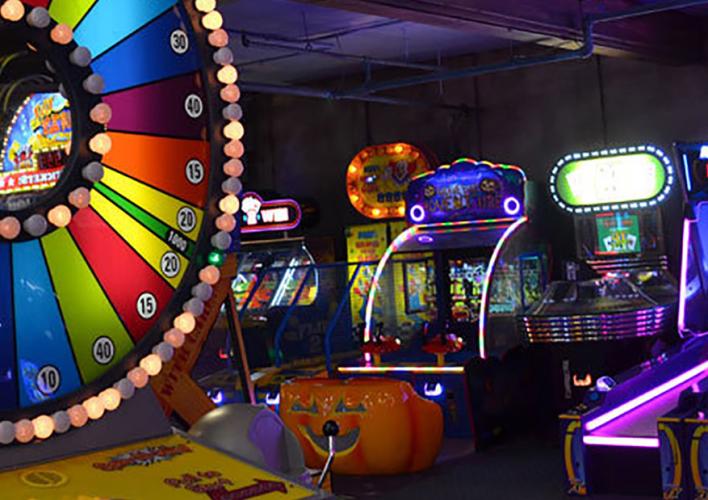 Enchanted Castle
The park is a combination of an entertainment center and a castle-themed restaurant. The fun park has bumper cars, rides, and over 200 of the top ranking games. The funfair has many areas that can host several family events at one time. The restaurant also has delicious food and snacks that children and adults can grab as they indulge in fun.
Enchanted Castle is open daily, but operating times for the rides vary.
Indiana Beach
Indiana Beach is well known for its water park and splash pad. The park has numerous rides, including roller coasters. The boat rides there make a perfect activity for family and friends. There are available campsites for visitors and locals who wish to spend their nights in the park.
The park has live entertainment and fireworks that brighten up the evenings. Food is available on site as well as picnic areas. Indiana Beach opens on weekends only, from May to June and again from August till Halloween. The park's operating schedule changes during the season, so call ahead or visit their website.
Pirates Cove Children's Theme park
Located in Elk Grove Village, 25 miles from Chicago, this park is specifically structured for children from 2-9 years and opens from June to August. The park has the Jolly Roger jump, Captain's carousel, Pete's pirate ship, Camelot's castle, and Barnacle bay boats. The fun park is well designed for hosting children's events such as birthday parties.
The park is only open on weekends. On Saturday, the funfair runs from 10:00 am to 4:00 pm and 12: 00 noon to 4:00 on Sundays. The entry fee for children around the park is approximately $10 and $15 for children from other places. Adults have free entry to the park.
Urban Air Trampoline and Adventure Park
Located in the Western Suburbs, Urban Air is perfect for a family getaway. It is known for its trampoline center and ranks among the biggest indoor funfairs in Chicago. Activities in this park consist of rope courses, wall climbing, bowling,and features sky riding.
The park is open throughout the week. However, opening and closing hours differ throughout the week. The entry charges in the theme park will depend on the activities you intend to enjoy. The basic price is approximately $16, with additional charges for certain activities. Socks are required and can be purchased on site.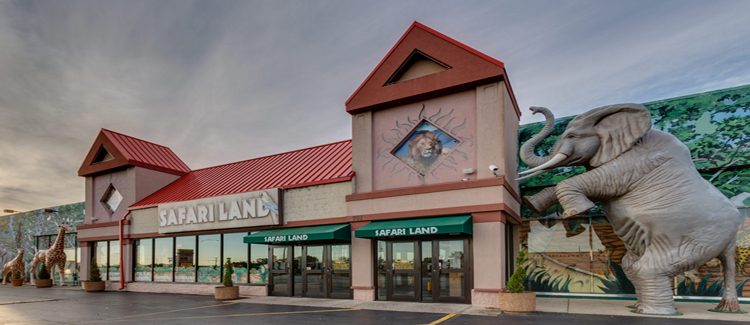 Safari Land Indoor Amusement Park
With a total area of 62000 sq feet, this family-owned park offers eight attractions, all of which are indoors. It also offers arcade games and bowling. The park is unique for its jungle-themed decor. The fun park has free parking, admissions, and spacious rooms to host events and parties. The park operates throughout the week, with opening at noon and closing at 8 or 9pm depending on the day of the week. Pricing is dependent on the attractions the visitor wants to participate in.
Grady's Family Fun Park
About two and a half hours from the Chicago loop is Grady's family fun park. There are tons of fun games that include wizzers, super slide, dragon wagon, and the tornado wheel. The park has food stands that offer snacks and full meals. Currently, they only operate on weekends. There are different packages for the rides and games but you can purchase the unlimited package for many hours of fun. The unlimited package ranges from $20-$25.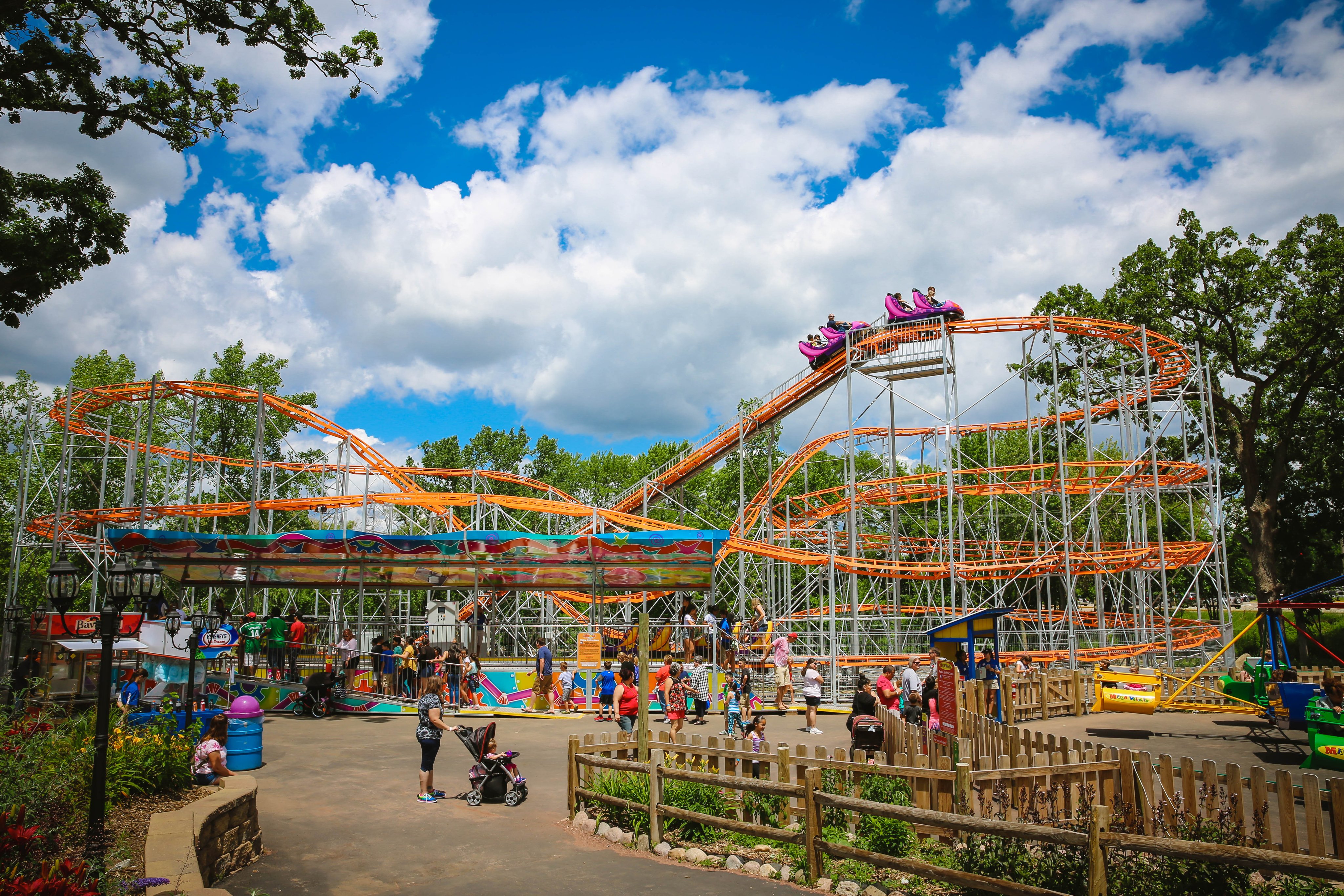 Santa's Village AZoosment & Water Park
Based in the Northwest suburbs, this funfair is approximately 55 minutes from the Chicago Loop. With the animal attractions, new water parks, and various games, the park offers a wholesome experience to families. The dining options available at the park ensure that visitors taste delicious foods and drinks. The park only opens on weekends, from May through August and in October for Halloween festivities. The theme park's operating hours vary.
If you are planning to share some quality family time or hang out with friends, these are some of the best water and amusement parks in Chicago. Make sure to check the park policies and rules that may affect your visit and visit their websites for updates and deals on pricing.
More about our TFVG Author
A seasoned traveller, Dad, and avid sports tourist, James foundered The Family Vacation Guide to share his expert vacation experiences- especially when it comes to being a travelling family man.
Featured in Travel articles such as Travel + Leisure, TripSavvy and SFGate, you know you're reading some of the best vacation tips online.