Both Puerto Vallarta and Cancun are fantastic places to travel if you need a little sun, sand, and sea air.
While these two popular tourist destinations are in the same country (Mexico), they're relatively far from each other. That means that if you're planning a family excursion to either of these places, you need to pick one.
Between Puerto Vallarta and Cancun, which is better for families with kids?
Both destinations have their perks, and which one is best for you largely depends on what you want to do while you're away. Nevertheless, this comprehensive overview should shed a little light on whether your best family vacation is in idyllic Cancun or sunny Puerto Vallarta.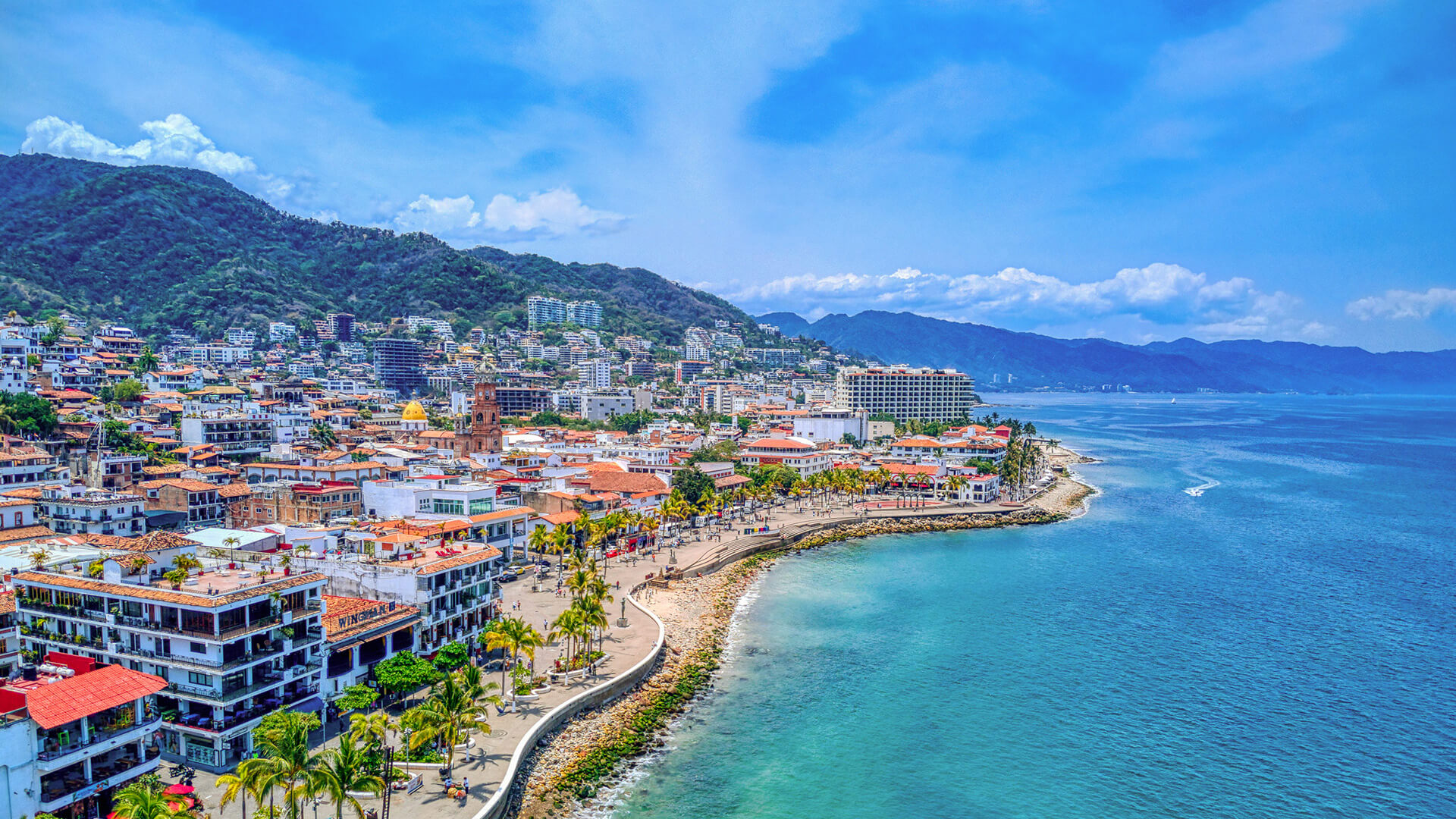 Puerto Vallarta Overview
While Puerto Vallarta started as a humble fishing town, it's since grown to be one of the top destinations in all of Mexico. Located in Jalisco, Puerto Vallarta has plenty of culture, authentic Mexican food, and beautiful stretches of the most awe-inspiring beaches that you've ever seen.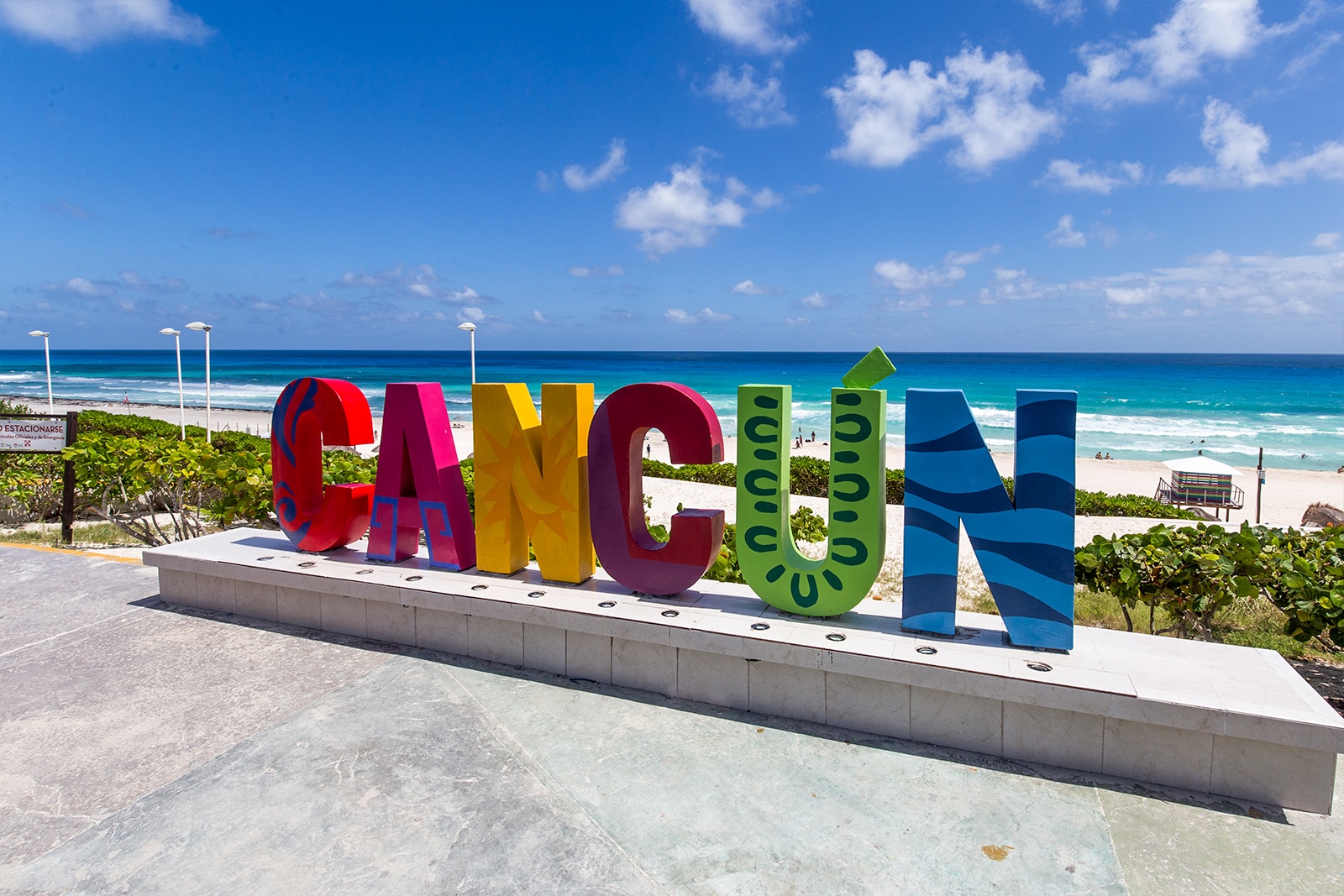 Cancun Overview
While Puerto Vallarta's beaches are beautiful, Cancun has something that it doesn't have; plenty of white sand. The waters right off Cancun are spectacular, too; great for swimming and snorkeling. Plus, this Mexican destination is very close to fabulous Mayan ruins. So if you're interested in getting a good history lesson during your vacation, Cancun might be the spot.
Trip Breakdown
Of course, what constitutes the best vacation really comes down to what you want to do with your time. Both Puerto Vallarta and Cancun have their serious upsides, but there are critical differences between these destinations that might make one of the other more appealing to you.
Things to Do
Of course, both Puerto Vallarta and Cancun have tons of history and culture, but there are certain things that you can do in one that you can't do in the other. So let's break down the difference so that you can make the best decision for yourself and your family.
Cancun
If you're interested in Mayan history and civilization, you'll definitely want to make your way to Cancun. This bustling town is close to Mayan ruins, and you can book any number of different tours to see them. There are both group and individual tours available, and you can easily spend the entire day exploring the stunning ruins.
There are also museums closer to the center of town. The Maya Museum is a great place to see preserved pieces of history and learn more about the original peoples who inhabited Cancun. There's also the San Miguelito archeological site. If you want to see the real deal, make the four-hour round trip to Chichen Itza, where you can see some of the most famous ruins on the planet, and even take a swim in one of Cancun's famous cenotes.
You and your family also have plenty of entertainment options. Cancun is a happening town with great nightlife and plenty of things to do and see. If you need a break from the crowds, check out Isla Mujeres, which is only a short ferry ride away from the mainland. You'll enjoy Cancun's signature beautiful beaches without all of the crowds.
Puerto Vallarta
Thanks to its charming architecture and local cuisine, Puerto Vallarta offers a bit more of an authentic Mexican experience. So if you're looking for a place where you can soak up the culture, Puerto Vallarta might be it. Plus, although Cancun has plenty of designer shops and boutiques, you can indeed find plenty of local treasures in Puerto Vallarta.
One of the city's highlights is the El Malecon Boardwalk, which winds right down the coast of Puerto Vallarta. You'll get stunning views of the Bay of Banderas. If you want to hit the water, you can take a multiple-hour, half, or entire day boat trip. There's plenty of marine life right off the coast of Puerto Vallarta, so don't be surprised if you spot a sea turtle or three on your trip.
Puerto Vallarta also has a funky, impressive local arts scene. You and your family can spend the better part of the day checking out street art or visiting local galleries. You can even pick up a piece or two to take home if you would like. After a long day of exploring the city, make sure that you check out some of the region's best local restaurants.
You can get pretty much anywhere quickly in Puerto Vallarta too, plus it's very safe. The Zona Romantica is a great place to people-watch and go sightseeing with your family.
Nature
Of course, there's no shortage of natural wonder in either Cancun or Puerto Vallarta, but there are a few differences between the cities. No matter which one you choose, you're bound to have a spectacular time enjoying the great outdoors.
Cancun
The beaches of Cancun are truly exquisite. Expect many miles of lovely, lush, white sand beaches when you visit this part of the world. Additionally, the waters surrounding Cancun are excellent for swimming and usually relatively warmer than in other parts of Mexico. The tides are also not as robust, meaning these beaches are an excellent option for beginner swimmers.
If nature photography is your thing, Cancun is a great place to get some coveted pictures. Although the beaches next to Cancun itself can get pretty busy, there are still plenty of untouched places where you can get a great picture or two.
Even if you don't stay there, the Maya Riviera is a great spot to visit for some phenomenal views and great snorkeling spots. If you like diving, you'll love Cancun. There are plenty of underwater reefs and opportunities to see marine wildlife. Since the waters tend to be warmer and calmer than in other parts of Mexico, you can go pretty deep into the ocean without worrying.
Puerto Vallarta
Across the country, you'll find Puerto Vallarta, another incredible spot for seeing nature in all of its glory. One of the biggest draws of Puerto Vallarta is the fact that it has a ton of marine life, plus plenty of hidden caves and coves where you can do some serious exploration. Although you won't find white-sand beaches in Puerto Vallarta, the sand is still lovely.
You can also do plenty of exploring right on the coast. Rent a boat and go out searching for small coves and caves. Puerto Vallarta also has plenty of incredible surfing, so if you like to go out and hit the waves or want to learn, you should consider visiting this side of the country.
There are also plenty of cute towns right around Puerto Vallarta where you can easily spend half a day or even the whole day.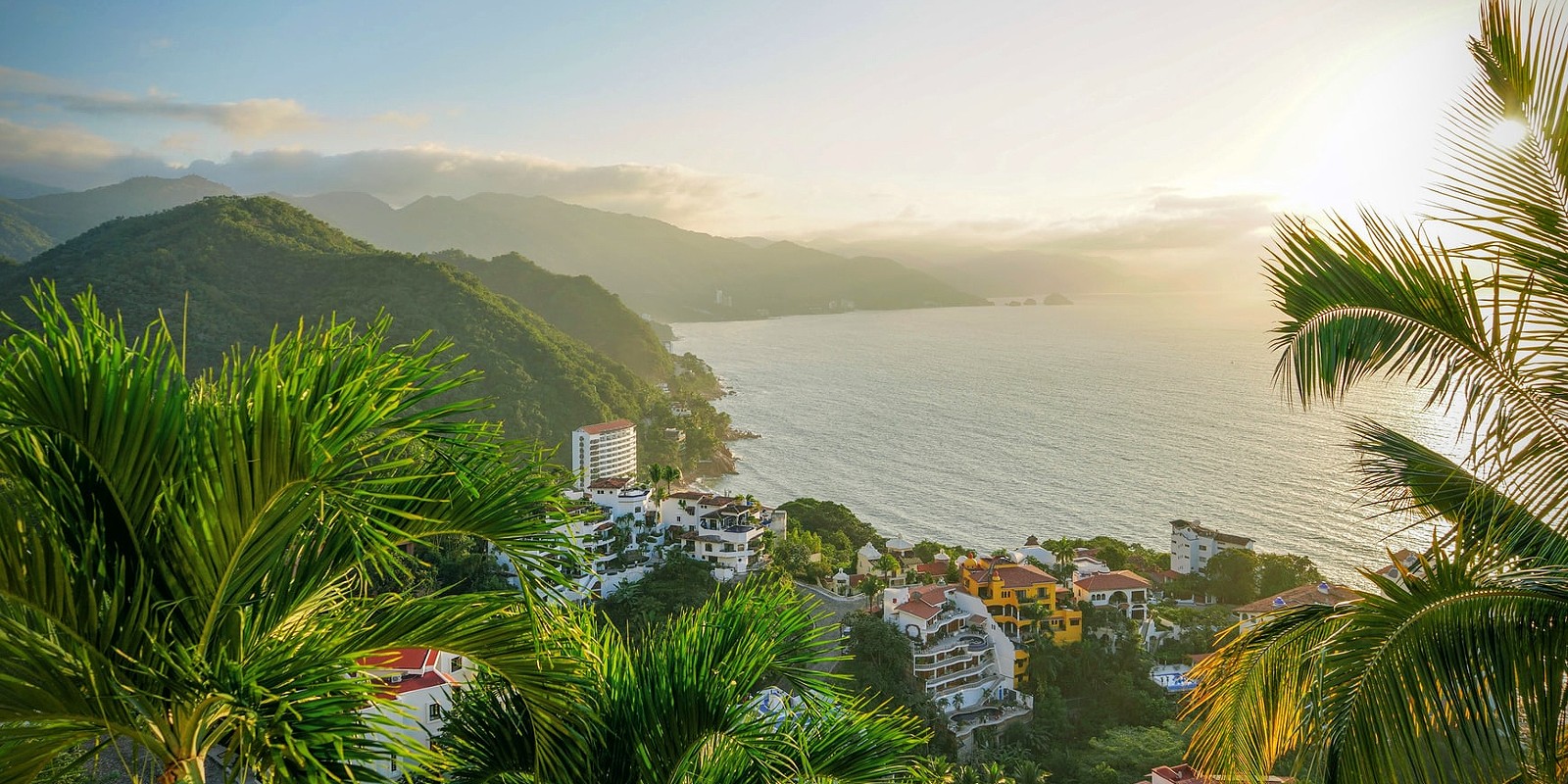 Accommodations
Since Puerto Vallarta and Cancun are tourist destinations, there's really no shortage of accommodations in either one. It all depends on what you're looking for.
Cancun
You can find plenty of all-inclusive, high-end resorts in Cancun where you barely have to leave your hotel. So if you're looking for a vacation where your every need will be handled, Cancun is a great spot.
Cancun is an excellent pick for you and your family if you're looking for the following things.
An on-site restaurant with an English menu
Guaranteed WiFi
On-site entertainment
A fully inclusive experience
Puerto Vallarta
On the other hand, you'll find plenty of fine accommodations in Puerto Vallarta, but they might have a more boutique feel than ritzy Cancun. Since Puerto Vallarta's charm comes from the fact that it's genuinely authentically Mexican, you'll come across plenty of local flair. If you want something a little bit more off the beaten path, Puerto Vallarta might appeal to you a little bit more.
If you and your family value the following things in your accommodation, Puerto Vallarta is genuinely your spot.
A more local or boutique experience
Access to local food off-site
More budget accommodations
A place to unplug and relax
Cuisine
While it's certainly possible to get high-end cuisine in both Puerto Vallarta and Cancun, Cancun offers more of a glamorous experience. On the other hand, Puerto Vallarta has authentic meals and smaller local restaurants that will really give you an authentic feel for the place.
Cancun
Cancun's premier all-inclusive accommodations offer five-star international dining. So if you want to experience local food and options worldwide, Cancun is a great place to go. Since it's right on the coast, you'll also find fresh seafood and Mexican favorites.
Cancun also has a lot of chain restaurants. The good thing about these is that they offer consistently good food at reasonable prices, making them ideal picks for picky eaters. Also, since Cancun is a little bit more touristy than Puerto Vallarta, there's a good chance that you'll encounter people who speak at least a little bit of English.
Puerto Vallarta
Puerto Vallarta is slightly less touristy than Cancun, and there are fewer all-inclusive resorts. Plainly put, this means that you can eat more locally in Puerto Vallarta as opposed to Cancun. So if you're looking for a place to experience authentic Mexican flavors, Puerto Vallarta is definitely it.
Families will find locally-owned taco stands and seafood restaurants right on the beach. There are comparably fewer chains in Puerto Vallarta, which is excellent if you want to taste some new flavors but can be difficult for pickier eaters.
In both Cancun and Puerto Vallarta, you can enjoy your meal outside against the beautiful backdrop of the ocean.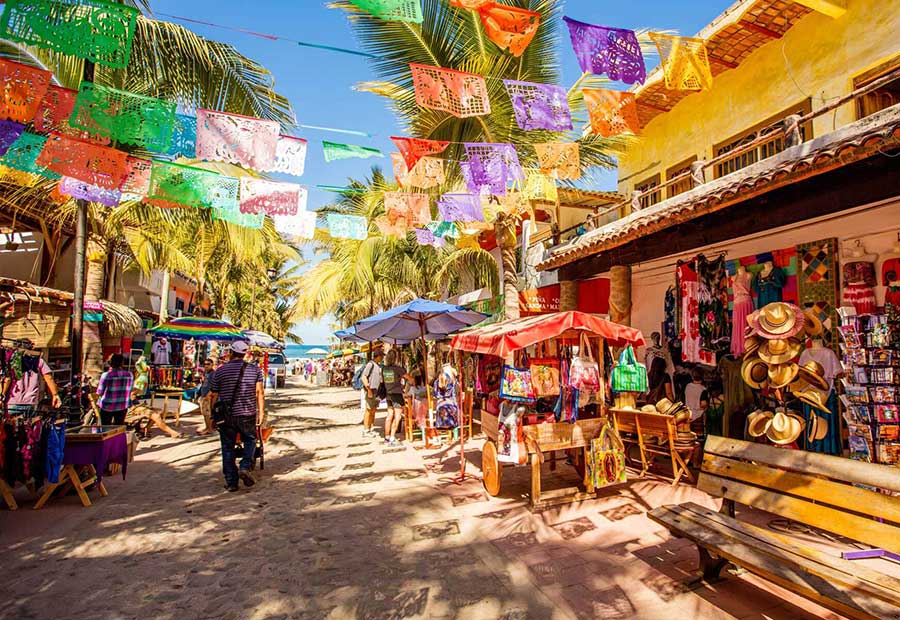 Safety
When it comes to safety, Cancun and Puerto Vallarta are both solidly good options, thanks to the fact that they are tourist destinations. In addition, many popular places like Puerto Vallarta and Cancun have designated tourist police who speak English and are there to help you answer any question.
Cancun has slightly more crime than Puerto Vallarta, probably because it's a popular destination for spring breakers and partiers. If you and your family aren't involved in these types of activities, you can reasonably easily avoid dodgy situations.
You should keep in mind a few things when you're traveling anywhere in the world to keep you and your family as safe as possible. If you follow these steps, you're far more likely to be a hard target and have a smoother vacation overall.
First, make sure that you use the hotel safe in your room. Keep your passport, valuables, extra bank cards, and money locked up at all times. Don't go outside with more cash than you can realistically lose, and bring a photocopy of your passport rather than taking the real thing.
You should also leave copies of your passport and your trip itinerary at home with trusted friends or family when you're on the road. This way, they can help you out if you need to access your documents. Additionally, consider leaving costly jewelry at home, or at least locking it away in your safe when you're out at night. This is especially true if you're venturing off the resort.
Don't walk with your cell phone in your hand in Puerto Vallarta or Cancun. Instead, keep it tucked and zipped in your bag or in a front pocket. Avoid keeping valuables in your back pocket because they're easy for pickpockets to get to. If you find yourself in a crowd, hold your bag in front of you rather than letting it sit on your side. This way, it's more difficult to unzip.
If possible, learn a few words in Spanish. Even simple greetings can go a long way to endearing you to the local community. You could also download a Google Map of your destination and pinpoint various areas of interest on it, with routes back to your hotel.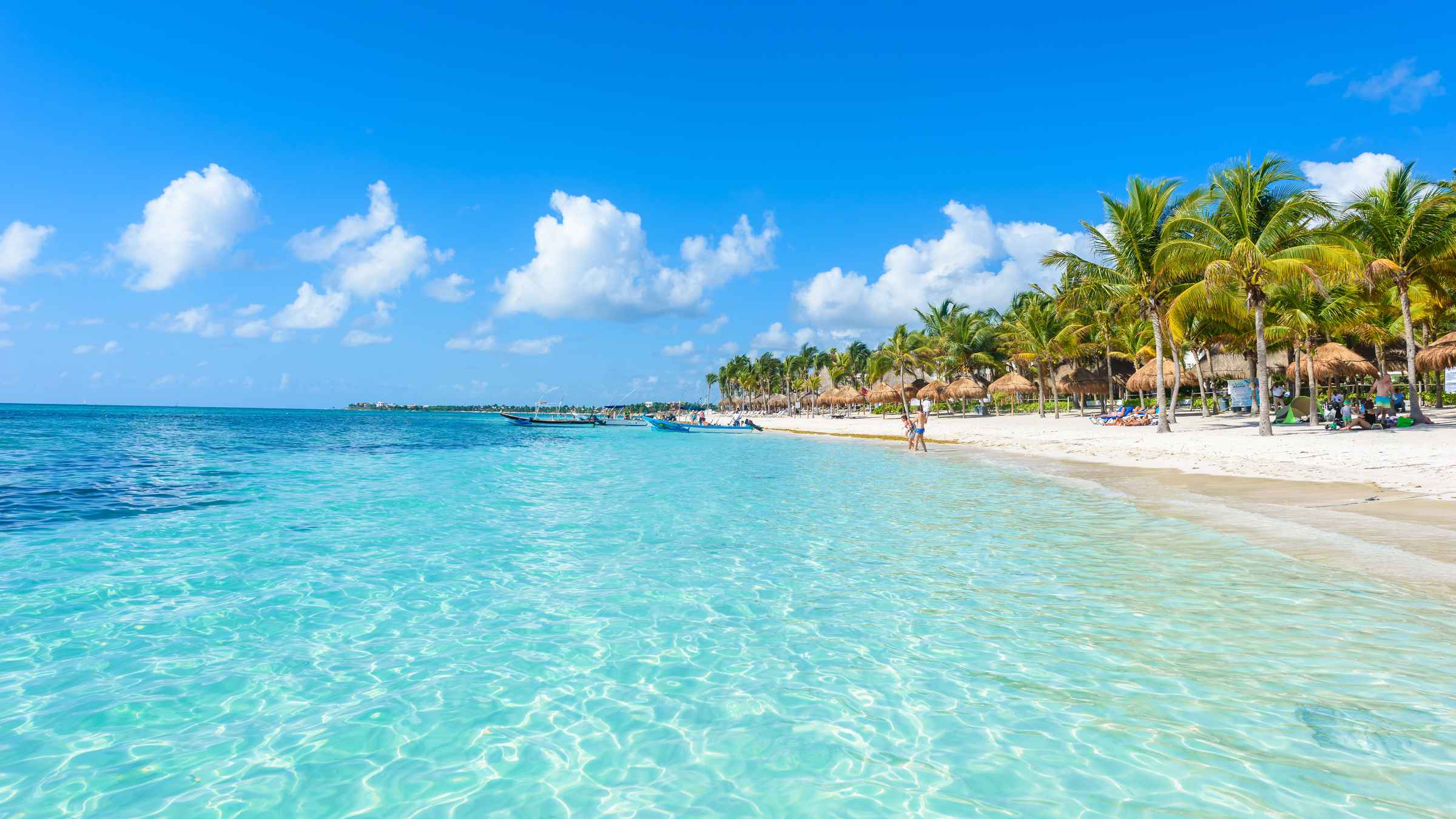 Cost
Cancun and Puerto Vallarta both offer two different vacation experiences, especially when it comes down to the sheer cost of each. Although Puerto Vallarta tends to be slightly less expensive, Cancun has more all-inclusive options so that you won't be surprised by a big bill at the end of your trip.
Cancun
Cancun tends to be more expensive than Puerto Vallarta because the cost of accommodations is higher, and it's more popular. In addition, Cancun's white-sand beaches tend to draw tons of tourists, so you can easily expect to pay several hundred dollars a night for higher-end rooms. Still, it is possible to find accommodations for about $70 if you go during the off-season and keep an eye out for deals.
Although Cancun's all-inclusive resorts might cost more upfront, you will know what you're paying for and be less tempted to overspend. Plus, you'll save a little bit more on transportation costs when you visit Cancun because you won't have to leave your resort if you don't want to.
Puerto Vallarta
Puerto Vallarta hasn't hit the tourist map the same way that Cancun has, so you can easily find great deals on boutique hotels for around $100. You might even be able to get an Airbnb for about $40 per night. These hotels don't come with all of the bells and whistles that Cancun's hotels do, though, so you'll wind up paying more for drinks, meals, and accommodations.
Both Puerto Vallarta and Cancun are easy to get to from the United States. Americans can also get a visa on arrival, so you won't have to budget for any additional fees there. Since Cancun is more popular, you can occasionally find better deals on airfare than you would for Puerto Vallarta.
The Verdict
When it comes to tropical paradises, it's hard to get better than either Cancun or Puerto Vallarta. Both are exquisite destinations that can truly offer you and your family the chance to taste tropical life. Although most people would have a ball either in Puerto Vallarta or Cancun, the best one for you truly comes down to what you are looking for out of a vacation.
Cancun
Cancun is a high-end traveler's dream destination offering exciting nightlife, excellent restaurants, and all of the amenities you would expect from home. You can stay at an all-inclusive resort right on Cancun's stunning white-sand beaches and enjoy warm hospitality and an array of different foods.
You also don't need to know too much Spanish if you're visiting Cancun. Most people speak at least some English, so it's easy to get around. In addition, if you want to take a break from the kids for a few hours, Cancun's nightlife is second-to-none.
Puerto Vallarta
Puerto Vallarta is a more authentic option, and it hasn't quite hit the tourist map yet. As such, you can generally find more traditional dining options, boutique hotels, and plenty of great shopping. Although Puerto Vallarta's beaches are lovely, they really can't compare to Cancun's sun-drenched white-sand shores, but there are plenty of caves and coves to explore in this part of Mexico.
Knowing a few basic Spanish phrases will certainly help you to get by in this special slice of paradise.
One thing is for sure; both Puerto Vallarta and Cancun are ideal tropical destinations that your family will never forget, so you can't go wrong with whichever you choose for your next adventure.
More about our TFVG Author
A seasoned traveller, Dad, and avid sports tourist, James foundered The Family Vacation Guide to share his expert vacation experiences- especially when it comes to being a travelling family man.
Featured in Travel articles such as Travel + Leisure, TripSavvy and SFGate, you know you're reading some of the best vacation tips online.