Hawaii is one of the most beautiful places in the United States, maybe the world. Visiting the islands will provide you with a relaxing or exciting time, even a combination of both, depending on what you want to do when you arrive.
Whether traveling alone, with a partner, or with the whole family, getting there from Philadelphia, Pennsylvania is a trek. The total flight distance from Philadelphia to Honolulu, Hawaii, is just over 4,910 miles. 
Even though this is pretty far, it's well worth it. Preparing for this long-haul flight is essential if you plan your Hawaii trip. Here's more information on how long the flight is from Philadelphia to Hawaii.
Distance From Philadelphia to Hawaii
It's no secret that Philly and Hawaii are far away. That being said, the actual distance between Philadelphia and Hawaii will vary. It will depend on where in Hawaii you're traveling to. Here are the distances and flight times between Philadelphia and various airports in Hawaii.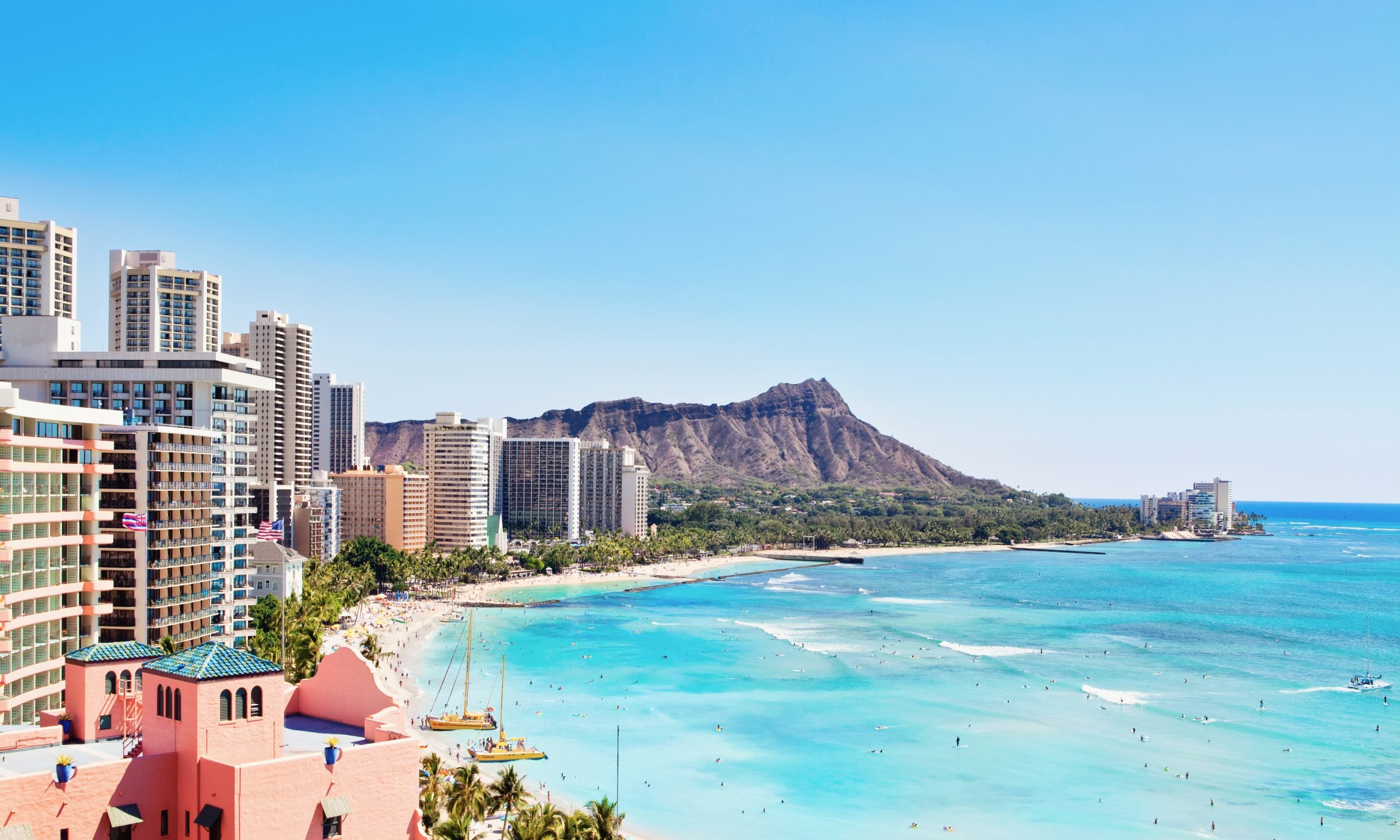 Philadelphia to Honolulu
Most people flying into Hawaii fly to Honolulu because it's their final destination or uses it as a place to hop to another island. It's the largest airport on the islands, and it's in one of the most visited cities in the state. Traveling from Philadelphia International Airport (PHL) to Daniel K. Inouye International Airport (HNL) is 4,910.84 miles.
If you're lucky enough to get a direct flight from Philly to Honolulu, you should prepare to be in the air for around 15 hours, give or take a few minutes. This can take much longer if you're dealing with connecting flights. So, the minimum flight time from these two cities is 15 hours.
Philadelphia to Kauai
For those looking to stay on the island of Kauai, you'll fly into Lihue International Airport (LIH). The distance from Philly to Kauai is slightly farther than Honolulu. You'll travel 4,957.79 miles. Even though the distance is farther than Honolulu, the average direct flight time for this flight is 14.5 hours.
Philadelphia to Hilo
Hilo International Airport (ITO) is the main airport on the island of Hawaii or the Big Island. It's only 4,840 miles between these airports, making your direct flight time roughly 10 hours and 11 minutes.
Philadelphia to Lanai
Those flying into Lanai Airport (LNY) have a distance of 4,891 miles. You can get to this destination from Philadelphia in nine hours and 45 minutes for direct flights. The flight time will vary depending on the weather.
Philadelphia to Hana
Hana Airport (HNM) is a smaller airport on the island of Maui. You can fly from Philly to Hana, but there are no direct flights. You'll travel well over 5,000 miles when you include the various connecting flights you'll need to catch, and that will put your total flight time over 15 hours.
Philadelphia to Kona
If you're traveling to Kona from Philly, you'll have to deal with connecting flights since there are currently no direct ones between these two cities. You'll fly into Kona International Airport (KOA), traveling over 4,876 miles. That would be the distance between the two cities if there were to be a connecting flight.
Since there isn't, you'll most likely travel over 5,000 miles, and your travel day will be long. You can expect your travel from Philadelphia to Kona to be well over 16 hours when you factor in connecting flights.
The Fastest Way To Travel to Hawaii From Philadelphia
Since you can't drive to Hawaii, flying is the fastest way to travel from Philadelphia to Hawaii. Since Philly is far from Hawaii, snagging a direct flight will put you there much faster than if you were to have several connecting flights.
Fortunately, a few airlines offer several direct flights between these two places monthly. Depending on when you want to go, you might want to plan your trip around when airlines offer direct flights to limit the travel time you'll experience.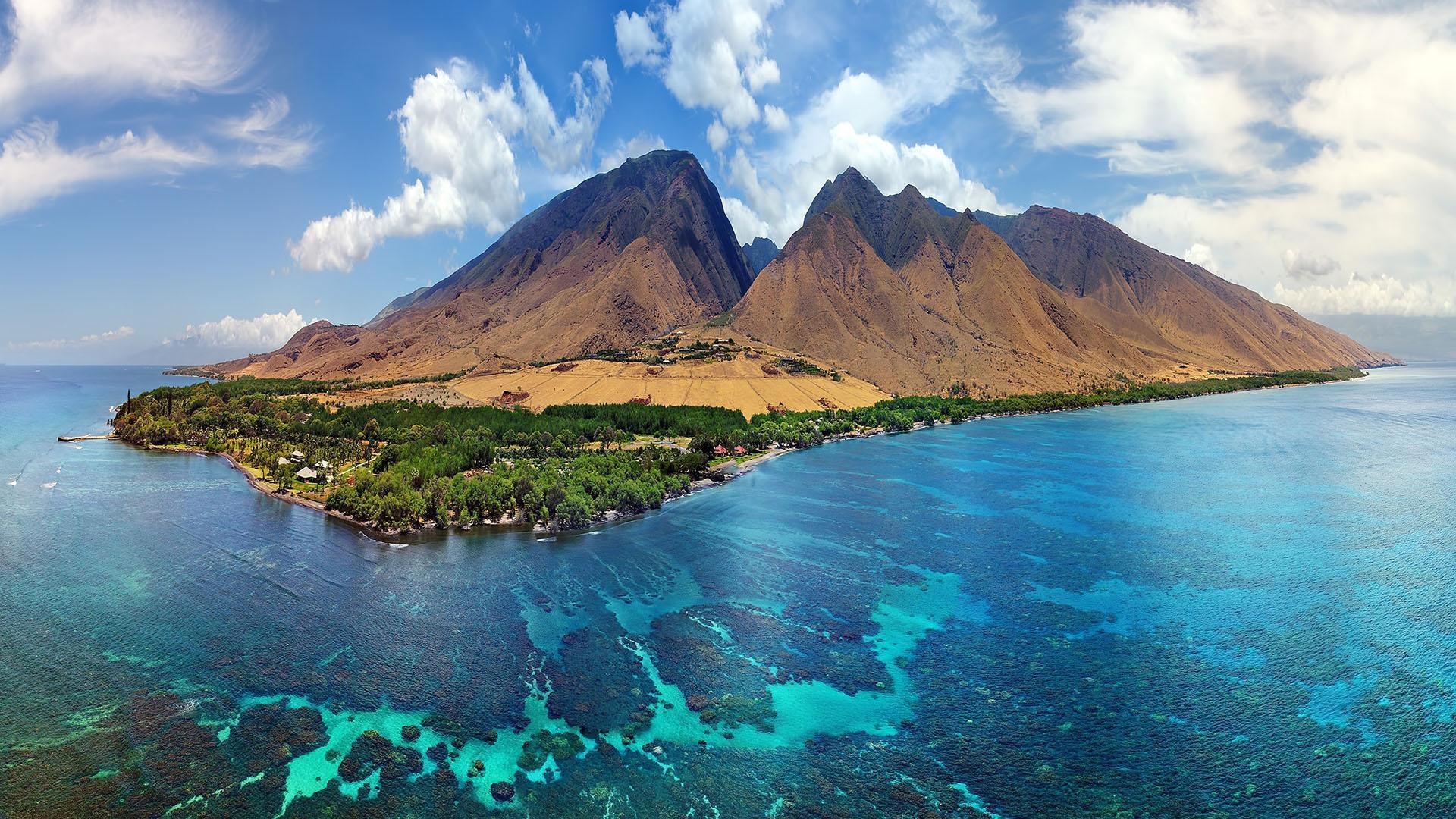 The airlines that offer direct flights from Philadelphia to Hawaii are:
United Airlines: 30 direct flights from PHL to HNL and LIH per month
Delta Airlines: 60 direct flights from PHL to HNL per month
American Airlines: 240 direct flights from PHL to HNL and 60 from PHL to LIH per month
If you're traveling with children or hate being stuck on an airplane for an extended time, then a direct flight might not be the best option for you. Several flights leaving from Philadelphia have one to four connections available if this is better for you and those you're traveling with.
FAQs
Philadelphia to Hawaii isn't a short trip, but it's incredibly worth it. These are some of the most frequently asked questions for further information about flying from Philly to Hawaii.
How many airports are there in Hawaii?
There are eight airports in the state of Hawaii with regularly scheduled flights. Some smaller airports accommodate smaller planes, but these aren't where you'll typically fly from Philadelphia.
What's the most popular airport to fly to in Hawaii?
The most popular airport people fly into when traveling to Hawaii is Daniel K. Inouye International Airport in Honolulu. The airport code is HNL. Even if you're traveling to another island, most people fly into this airport and then a smaller plane to their final destination.
Are there any airlines that offer direct flights from Philadelphia to Hawaii?
There are! They don't happen often, but certain airlines offer a direct flight from Philadelphia to Hawaii monthly. More often than not, you'll have at least one connecting flight somewhere in the continental United States, though.
Final Thoughts
Even though Hawaii is over 4,900 miles away from Philadelphia, you can still get there pretty quickly, all things considered. Most flight times from Philadelphia to Hawaii will be at least 15 hours, depending on where in Hawaii you're traveling to and whether you have direct or several connecting flights.
Hawaii might not be the closest destination to Philly, but it's one of the best destinations to visit with family, friends, or on your own. As long as you plan accordingly and know what to expect from your flight times, you'll be ready to tackle traveling to Hawaii.
More about our TFVG Author
A seasoned traveller, Dad, and avid sports tourist, James foundered The Family Vacation Guide to share his expert vacation experiences- especially when it comes to being a travelling family man.
Featured in Travel articles such as Travel + Leisure, TripSavvy and SFGate, you know you're reading some of the best vacation tips online.