Alaska is a vast, beautiful state full of exciting things to see and do. As one of the most recent states to join the US, Alaska is full of rich history and culture that your family will enjoy exploring.
In general, you should expect to pay a few thousand dollars at minimum for a one-week stay in Alaska. That cost includes the average prices for airfare and lodging. The prices will vary significantly depending on preferences, the time of year you choose to travel, and where you plan to go while in Alaska. You'll also need to factor in the cost of transportation, food, and activities.
Flight prices into Alaska depend on an average of international flights. However, if you're flying into the state from another area within the US, your flight will be on the low end of each average, if not lower.
Alaskan cruises are also an option worth considering. However, this article will focus solely on a trip that requires a flight into and out of Alaska.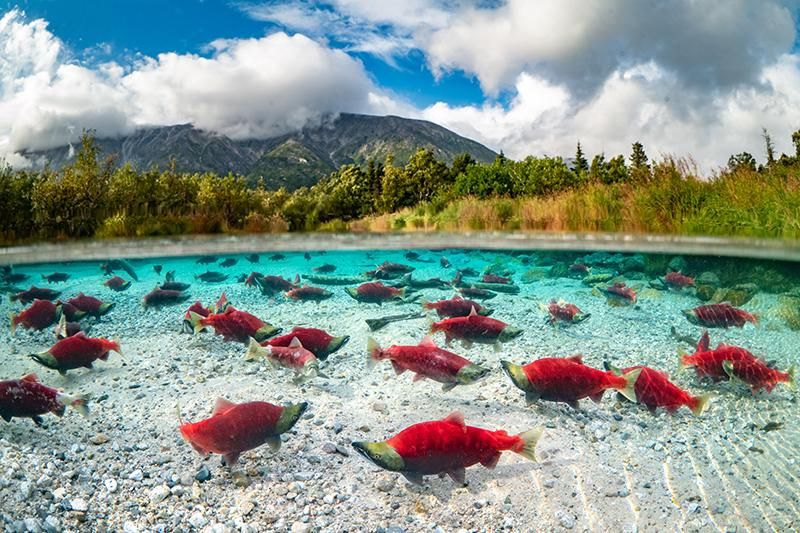 Main Considerations
If you've set your heart on a week-long trip to the 49th state, then there are a few things you should take into consideration when creating your budget:
Airfare
Lodging
Transportation
Food
Activities
There's a lot to do in Alaska, but it's not a state you travel to with your everyday gear if you plan to do a lot of outdoor activities. Instead, you'll need to pack cold-weather clothing to keep you comfortable and safe. You should also make a list of activities you and your family want to do.
Although Alaska has a vast landmass, it's pretty small in terms of population and places to stay, which will make your lodging options a bit limited. However, it's still possible to take a trip to Alaska without breaking the bank. In this guide, you'll learn some of the best ways to travel to Alaska, no matter what your budget.
Flying to Alaska
Like some of the major destinations in the continental US, or Lower 48, Alaska is on the higher end of prices in terms of how much it costs to get there. These increased costs are primarily due to the location. Alaska is quite far from other US airports and isn't within driving distance of most places.
Staying in Alaska
In addition to higher flight prices, it's also not cheap to stay in Alaska. The state is somewhat limited in resources, which means it costs a lot to import food and other supplies. As a result, food costs can be pretty high. There are also limited transportation options, and activities may be in short supply, depending on when you visit.
Alaska also has a short tourism season, lasting only from June through July each year. Therefore, companies and businesses that provide tourism services have higher prices due to the brief window in which they can make money.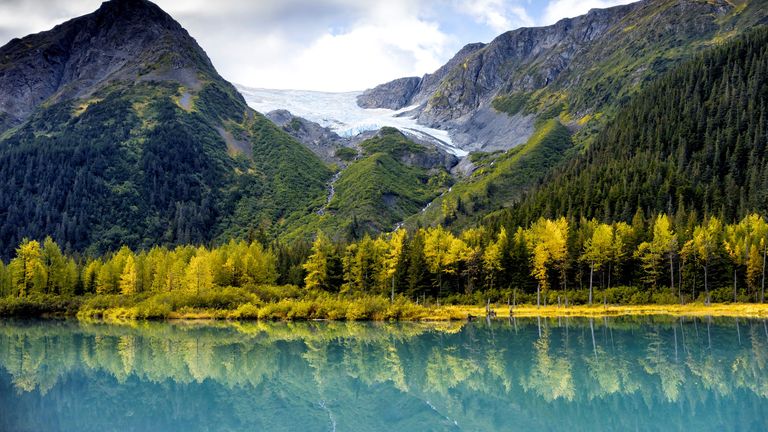 Getting Around Alaska
A car rental is your best bet for getting around the state. It also gives you the freedom to come and go as you please. However, road conditions in Alaska are quite different from those in more temperate areas.
In addition, service areas on the Alaska Highway range from 25-50 miles apart, with the longest stretch being 100 miles. These distances don't include rural or more remote roads, which could have even longer stretches without service areas. With that in mind, you should make sure to have an air compressor and jumper cables in your trunk because getting caught on the side of the road can be pretty dangerous.
You can find information on Alaska's other central road systems on the state website. If you choose to rent a vehicle, keep in mind that many roads have rough patches. You should feel comfortable driving a car in areas where you might hit gravel, potholes, or more uneven terrain.
It's also important to note that many rental agencies won't want you taking your vehicle off-road. So be sure to check with the agency you've chosen to rent from if you think you'll want to go 4-wheeling or on rough roads.
The Alaska Railroad is also an option for getting to some of the state's major attractions. Many trains offer meals, multi-ride discounts, and special rates for children, students, and senior citizens. You can read up on the many train lines and fares on the Alaska Railroad website.
Price Breakdown
Below you'll find a table outlining the costs of flights and lodging for low, average, and luxury budgets. We will explore each item further in the sections below the table.
| | | | |
| --- | --- | --- | --- |
| Item | Budget | Average | Luxury |
| Flight per family | $2,000-$4,000 | $2,000-$4,000 | $5,000-$10,000 |
| Lodging | $300-$720 | $480-$660 | $1,800-$3,600 |
| Car Rental | $366 | $400-$2,000 | $400-$3,600 |
Budget
Although Alaska is a pricier destination for a vacation, it's still possible to visit on a budget.
Flights
The most inexpensive flight options to Alaska still have a higher price tag. An economy flight will cost approximately $500-$1,000 per passenger, or $2,000-$4,000 for a family of four. This price will vary if you choose to take standby or multi-stop flights.
Lodging
A 1-star hotel room in Alaska can cost as little as $50-$120 per night for one double hotel room. That amounts to $300-$720 for a 6-night, 7-day stay. Of course, this doesn't include any added amenities, such as room service or travel insurance.
Transportation
The two main methods of transportation in Alaska are by car or train. A family of four will save by renting a car since the cost is set for the week and doesn't vary per trip or number of riders. A rental vehicle that suits four passengers will cost a minimum of $366 per week in the on-season.
Average
The average family vacation will offer all of the options a budget vacation would have, plus more amenities and flexibility for comfort.
Flights
As a family with a mid-range budget, you should expect to pay about the same as a budget flight, which is $2,000-$4,000 for the whole family. However, choosing prices at the higher end will avoid most layovers, and you won't have to fly standby.
Lodging
A 2-3-star hotel room in Alaska will range from about $80-$110 per night for one double hotel room or $480-$660 for six nights. If you'd prefer not to room with your children, the cost will be double that for a second room.
Transportation
A slightly higher budget will give you more wiggle room for transportation. If you want to rent a vehicle, you can choose an SUV, which will offer more safety on the roads. SUV rentals range from about $400-$2000 for seven days.
You could also factor in a few train rides with an average budget. For example, economy fares on the Alaska Railroad range from $28-$103 per child and $55-$205 for adults in the off-season. On-season fares vary from $35-$130 for children and $70-$259 for adults. The train will run through your budget quickly if you plan to take it everywhere, so keep that in mind when booking.
Luxury
A high or limitless budget for your trip to Alaska will open up a lot of options for your family, both in terms of flight, lodging, and transportation.
Flights
First-class flights to Alaska range from $5,000-$10,000 for a family of 4. These flights will offer the most conveniences and comfort. If your flight will be long and you can swing flying first class, you should definitely do so.
Lodging
Luxury lodging gives you all of the options listed previously, along with highly-rated possibilities, too. Accommodations for high budgets range from $300-$600 per night or $1,800-$3,600 per week for one room. If your budget has a lot of flexibility and your children are older, you can splurge for a second room, which will double your lodging costs.
Transportation
The best vehicles to rent in Alaska are those that offer four-wheel-drive. SUVs and pickup trucks at the airport can range from almost $400 to over $3,500 for seven days.
The train is also a great choice if you want the luxury of meals mid-ride and the ability to sit back and relax as you travel from one destination to the next. It will also alleviate any stress you may encounter driving on unfamiliar roads, and you won't risk getting lost or stranded on a desolate highway.
Rail costs vary significantly based on where you travel and what amenities you want. First-class fares range from $121-$270 for children and $209-$473 for adults in the on-season. Off-season pricing will cost $112-$167 per child or $190-$405 for adults.
Best Time to Visit
Alaska's summer season peaks in mid-June, so if you want to enjoy the best weather, early summer is your best bet. Temperatures in June and July can climb into the seventies during the day. However, remember that good weather also equates to higher prices for nearly every aspect of your trip, including lodging, vehicle rentals, and activities.
If you don't mind colder weather, shorter days, and more limited tourist options, you can also vacation in the winter season, which runs from September through April. Temperatures during this time rarely get above 40 during the day and often drop below freezing at night, so be sure to bundle up if you choose a winter vacation.
Why not check out our guide that breaks down Alaska's seasons and the best times to travel if you'd like to learn about travel seasons a bit more in-depth if you'd like to read more.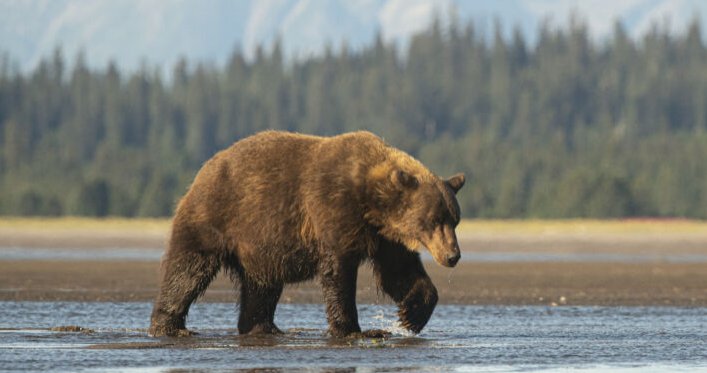 Best Time to Fly
As with many other trips, mid-week flights are usually significantly less expensive than weekend flights. The best day to fly into and out of Alaska is Tuesday, so if you have a bit of flexibility on when you can vacation, you should consider a mid-week flight.
Daily Expenses
The primary daily expenses you'll incur in Alaska are transportation, food, and activities. Each of these will vary depending on your budget and what convenience levels you want.
Transportation
If you've chosen to take the train as your primary method of transportation, you'll need to sit down and figure out how many trips you want to take. For example, if you intend to travel to and from your base location each day, you'll spend an average of $1,620 per week for one round-trip family ride in the off-season and $2,004 during the peak season.
A rental car will be far less expensive and offer you the flexibility to make your own schedule. You can easily rent a vehicle for under $60 per day that will suit your whole family. However, if you plan to do a lot of driving, don't forget to factor in the cost of fuel. At the time of this writing, the average price for regular unleaded was $3.76, and Premium was $4.11 per gallon. So, if you're traveling on a budget, keep this cost in mind when choosing your vehicle.
Food
How much you spend on food during your trip to Alaska will depend on your lodging, location, and activity choices. Also, remember that food will cost more in Alaska than in other destinations due to its remote location and high import costs. Whether you choose to dine out or prepare your own meals, this is true.
Restaurants
Alaska has a lot of restaurants to choose from that suit all types of budgets and preferences. For example, bakeries offer breakfast for only a few dollars per person, and lunch and dinner options are available at all price points. There are also a lot of takeout and fast-food options if you want to eat on the go.
Hotel
Your hotel may offer room service or daily breakfast that will make it easier to relax at the end of the day or grab breakfast on your way out the door. Room service typically has a higher price point than restaurants or cooking yourself, though.
Cook on Your Own
A great way to save a bit of money if you're traveling on a tight budget is to choose a rental that provides a small kitchenette or refrigerator and microwave. Cooking your own meals might limit your choices a bit, but it's often cheaper than dining out.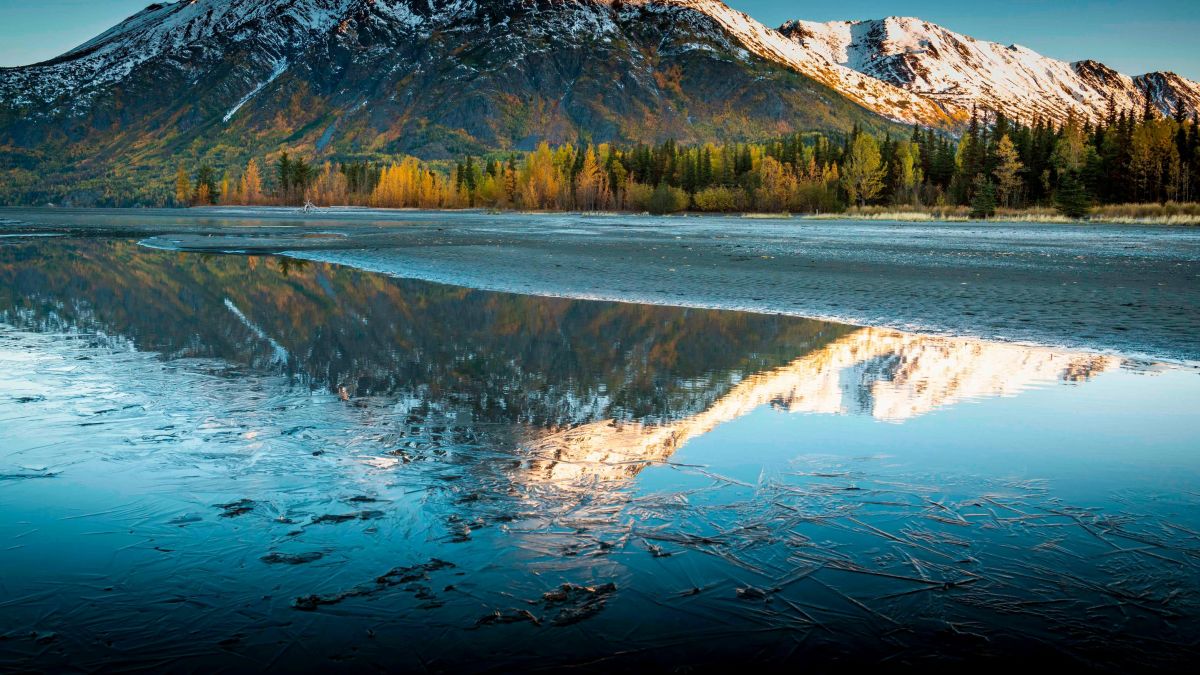 Activities
Alaska has no shortage of things to do and see. Some examples of activities you can do in and in Alaska are:
4-Wheeling
Dog Sledding
Fishing
National park tours
Helicopter tours
Day cruises to see glaciers
Hiking
Watersports
River tours
Rail tours
Ways to Save
Although the cost of flights, lodging, and transportation might be higher in Alaska than in many other destinations, there are a lot of ways to save on the things you'd like to see and do while on your trip.
Plan Ahead
If you start your planning early and book everything far in advance, you can save quite a lot of money. For example, a last-minute car rental will leave you with far fewer options than one you make ahead of time. Fewer options mean it's more likely that you'll get a vehicle that has more than what you want or need, and it will cost more than what you'd like to spend.
Fly Standby
Consider taking a standby or multi-stop flight if you want to reallocate some of your budget toward activities, food, or transportation. Although it might be a bit more of an inconvenience to wait in an airport, doing so can save you hundreds of dollars.
Lodging
The two most common low-budget lodging options are camping and hostels. There are many hostels throughout Alaska that offer inexpensive accommodations. In addition, camping can be as low as $25 per night if you're up for it.
Double Up
Although it might be a slight inconvenience to share a hotel room with your children, you can save quite a bit of money by choosing a hotel room with two double beds or the option for a pull-out couch and cot.
Choose a Train Package
If you plan to take the train as your primary source of transportation, a rail package might save you a bit of money and take away some of the stress of finding things to do. These packages include your rail fare, overnight accommodations at each stop, and activities.

Find the Right Amenities
When you book your accommodations, try to find a hotel that offers complimentary breakfast for its guests. You'll be able to save quite a bit on the most important meal of the day if you don't have to add it to your budget. Eating on-site will also make it easier to get up and start your day quickly.
As you can see, Alaska has a lot of things to see and do, and there are plenty of ways to save money here and there if you're working with a tight budget. Or, if the sky's the limit when it comes to spending, you can plan a truly luxurious trip for your family. Either way, you'll be sure to make memories that last a lifetime.
More about our TFVG Author
A seasoned traveller, Dad, and avid sports tourist, James foundered The Family Vacation Guide to share his expert vacation experiences- especially when it comes to being a travelling family man.
Featured in Travel articles such as Travel + Leisure, TripSavvy and SFGate, you know you're reading some of the best vacation tips online.