Cuba, an independent nation in the Caribbean, has become a popular tourist destination in recent years. Whether it's Havana's historic architecture and lively streets or the 3,570 miles of unspoiled coastline, your visit to this picturesque island will be unforgettable.
Given that it's an independent country, everyone, including U.S. citizens, must have a valid passport when traveling to Cuba. In addition, unlike other Caribbean islands, getting to Cuba requires a few more steps and paperwork than you're used to.
You'll learn everything you need to know about traveling to Cuba by the end of this article. We'll give you step-by-step instructions on applying for a passport, the Cuban visa process, the country's safety, money access, and other essential information to help you plan your family's trip.
How To Apply for a U.S. Passport
Since Cuba requires a valid passport during your entire stay, the first step you need to take is to make sure you have one. While it may seem like a long and complicated process, it's simpler than you'd think.
First, you'll need to fill out the passport application online or by hand, then take it to your nearest processing center. Once you submit your finished application and your passport fee, you must wait from 8 to 11 weeks until everything is processed.
It is prudent to apply as early as possible to ensure that you have your passport ready for your trip to Cuba. If that's not possible, you have options to expedite your application for an extra fee.
What is Cuba's Visa Policy?
Except for a few countries, everybody needs to have a valid visa or tourist card in advance to be allowed in Cuba. So besides a valid U.S. passport, you and your family need to secure a tourist card before visiting the country.
Because of the relationship between the U.S. and Cuban governments, tourism rules can change based on who's in office. This is why getting a tourist visa, aka a "general license," takes a few extra steps if you're an American citizen.
How To Get Into Cuba
In order to enter Cuba, you will need to do the following.
Determine Which Travel Category You Are
When applying for a Cuban tourist card, you'll have 12 approved categories to choose from. You'll need to select the right one based on your situation. The categories are as follows:
Family visits
Public performances, clinics, workshops, athletic and other competitions, and exhibitions
Professional research and professional meetings
Journalistic purposes
Educational activities
Religious activities
Official government business and specific intergovernmental organizations
Activities of private foundations or research or educational institutes
Exportation, importation, or transmission of information or informational materials
Certain export transactions that may be considered for authorization under existing US commerce laws
Humanitarian projects
Support for the Cuban people
If you're like most U.S. travelers and simply want to visit Cuba as a tourist, the "Support for the Cuban people" will be the easiest option. This can give you more flexibility in what you can do when visiting the country.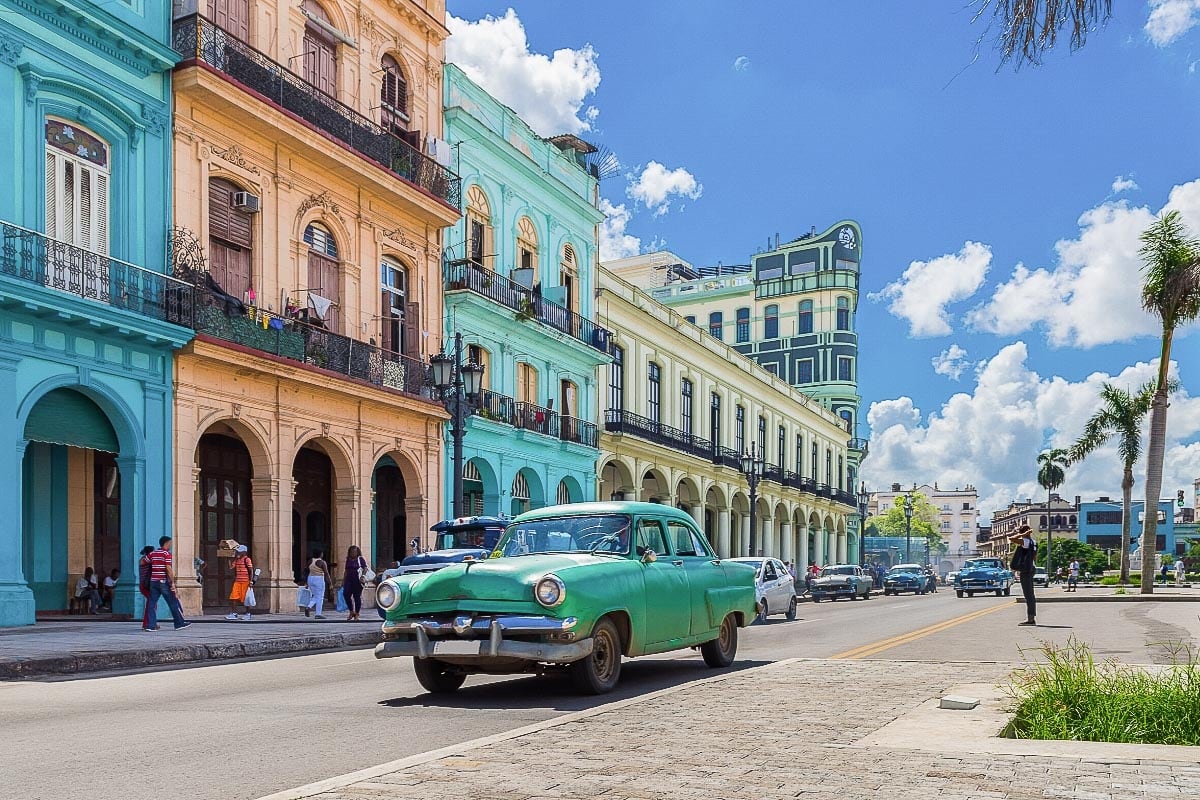 Get Your Pink or Green Tourist Card
The pink or green card ultimately comes down to which country you're flying from. Most tourists will get a green tourist card. However, if you're flying from the U.S. will get the pink one, which is more expensive.
You can choose to order one ahead of time, but most airlines will conveniently offer it at check-in or in their travel offices for a lower price.
Essential Things To Know Before Your Trip to Cuba
Whether you have some concerns or wish to learn more about Cuba, here are some of the most relevant things about this beautiful country.
Is Cuba Safe?
Cuba is a relatively safe country in the Caribbean, so you're unlikely to encounter any problems during your stay. Still, you should take some basic precautions to ensure your experience is trouble-free.
As is often the case with popular destinations, petty theft like pickpocketing happens around tourist hotspots and more desolate areas. So always keep your valuables on you and be careful with flashing too much cash that may draw some unwanted attention.
In addition, tourist scams are common. For example, certain businesses and unofficial taxis may overcharge tourists. To avoid falling into one of these traps, stick with official taxis, tour guides, and shops and ask your local host what the average prices are where you're staying.
Lastly, avoid bringing up politics when mingling with the locals as much as possible. Cuba is a communist country, and commenting about the legal system can potentially land you in serious trouble if you aren't careful.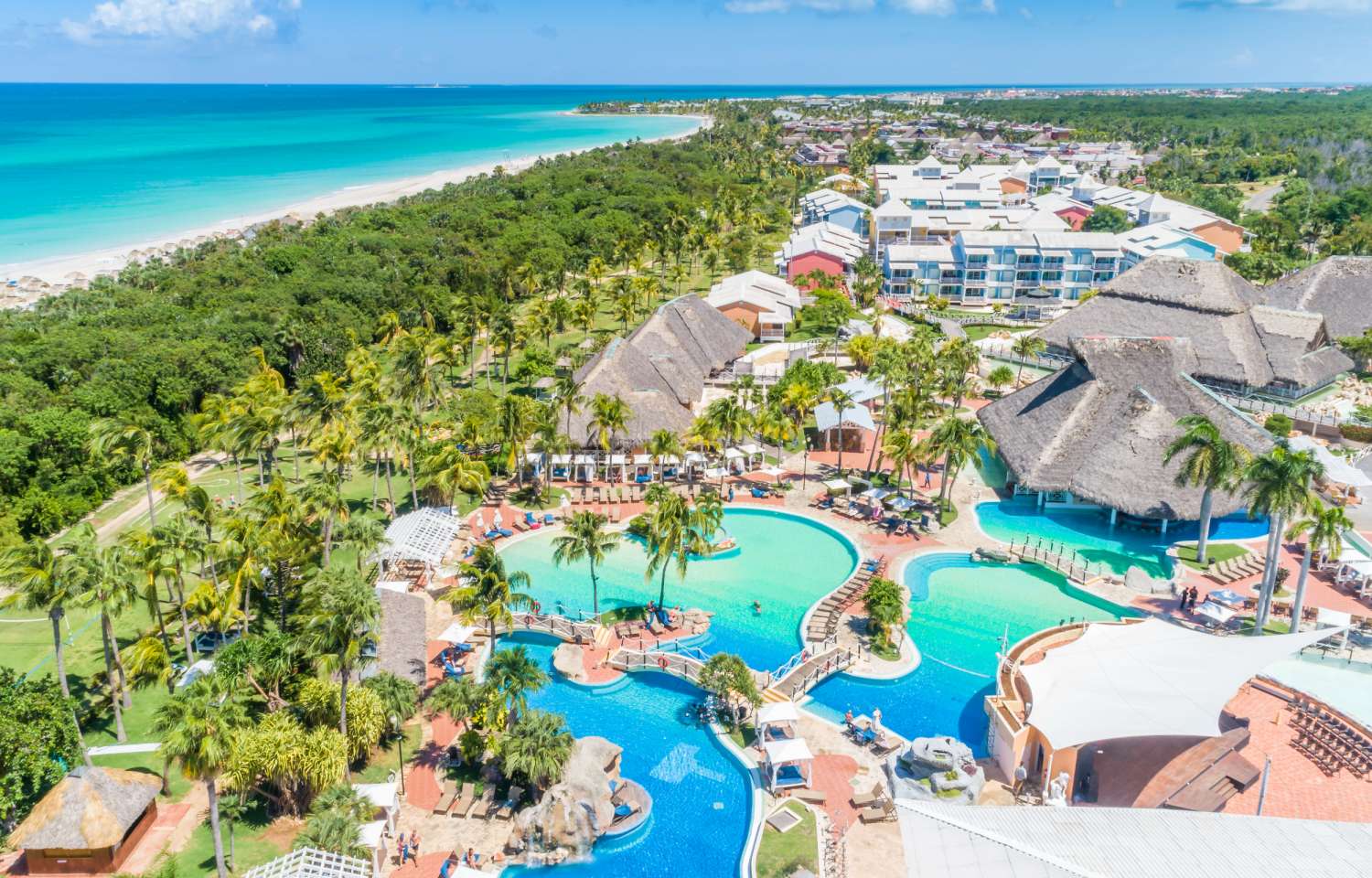 What Is the Main Language?
Cubans speak Spanish as their primary language, but English is commonly spoken in larger cities and in the tourism industry. You can get by with only English if you're only staying in the main areas or have a guide during your stay. However, learning some basic phrases in Spanish will help you navigate the country better when traveling independently or visiting more rural areas.
If you have time and want to immerse yourself in the culture more, some tourists opt to take Spanish classes during their time in Cuba to help them communicate with the locals better.
Do You Need Medical Insurance?
You'll need to purchase travel insurance when going to Cuba. Still, it is at the officer's discretion whether they will ask for it. Regardless, having reliable travel insurance can be helpful if you need any medical attention while abroad. There are many insurance companies offering quotes are different price points to fit travelers of all budgets.
If you need to seek any medical attention during your stay, you'll be pleased to know that Cuba has one of the healthiest countries in the region, with healthcare being free for all Cuban citizens. Many aspiring medical students worldwide study in Cuba, and Cuban doctors are sent on humanitarian missions to different countries.
Will Your ATM Cards Work?
If you're a U.S. citizen, bring all the money you need in cash and consider paying for your accommodations in advance. ATMs, debit cards, and credit cards are off-limits to Americans, regardless of your visa. Make a rough budget of what you need for the duration of your stay,
Another thing to note is that Cuba has a closed currency, which means that you can't use or buy Cuban pesos outside the country itself. While U.S. dollars are acceptable, Euros will exchange for higher. You can exchange your money at the airport, your accommodation, or any of the CADECAs scattered throughout the country.
U.S. Citizens may have trouble because of a regulation prohibiting them from staying at government or state-run hotels. Always check to see if your accommodation falls on that list because you may run into problems later. 
What Extra Precautions Can I Take?
Are you trying to take some extra precautions to ensure you and your family are safe during your trip to Cuba? The Smart Traveler Enrollment Program (STEP), gives you extra security during your time abroad. It's free, letting American tourists register their trip with the local embassy or consulate in whichever country you travel to.
Some significant STEP benefits are:
Getting essential information from the embassy about any emergency situations happening in the country, so you can make informed decisions during your trip
If something happens, the U.S. embassy has information on file in case they need to contact you
If your loved ones need to contact you, the U.S. embassy can be one of their first points of contact
The chances of something happening to you are low, but by registering for a program like STEP, you can minimize the risk of you getting stranded in a country without anyone having information about you. 
Final Thoughts
Cuba is a place full of history, life, and beautiful landscapes everywhere you look, but the process of getting there may be more complicated compared to other countries in the Caribbean.
As a tourist, you need to take a few steps and precautions when traveling to the country. From having a valid passport to obtaining your tourist card, it may seem like a lot. However, once you start your unforgettable trip around the island, you won't regret it.
When in Cuba, you can expect to see rows of rainbow-colored buildings from colonial times and museums that tell the tale of the country's past. Also, this paradise is well-known for its pristine beaches with clear water and white sand spanning hundreds of miles.
Regardless of how you spend your time here, your trip to Cuba will be unforgettable. As long as you prepare all your paperwork and follow this guide, getting into the country and enjoying everything Cuba has to offer will be a breeze.
And if you are still deciding where to stay, check out these amazing all-inclusive resorts for families in Cuba.
More about our TFVG Author
A seasoned traveller, Dad, and avid sports tourist, James foundered The Family Vacation Guide to share his expert vacation experiences- especially when it comes to being a travelling family man.
Featured in Travel articles such as Travel + Leisure, TripSavvy and SFGate, you know you're reading some of the best vacation tips online.