Aruba is a constitutional republic and island in the Caribbean. It is its independent nation and is, therefore, an international destination for United States citizens. Since it is an international destination, a passport is required for U.S. citizens who visit Aruba.
This applies to adults and minors who are flying into the country directly from any other destination, domestic or international. However, if you are taking a cruise and one of the ports of call is in Aruba, you will not need a passport.
We'll explain all the steps you need to take to get a passport but we also will highlight many other important bits of information for your trip. We will make sure to cover the history of the island, the passport requirements, Covid-19 related delays, and the difference between cruising and flying into Aruba.
Why not also check out our guide to the best all-inclusive resorts for families in Aruba?
Aruba Transport: Cruise and Flight
You can get to Aruba directly by flying from the United States or any other country directly into Oranjestad. There are not as many flights directly to Aruba but popular connections are made from Puerto Rico, Florida, and Cuba.
The best way to get to Aruba without a passport is to take a cruise. Taking a cruise that disembarks from the United States allows U.S. citizens to visit the island nation without a passport. Since you will use a copy of your birth certificate and photo I.D. to board the ship, you can enjoy the ports of call along your route.
This is also easiest for those who just want a taste of Aruba as opposed to staying for longer periods. Just make sure you have the appropriate identification and your cruise line will take care of the rest.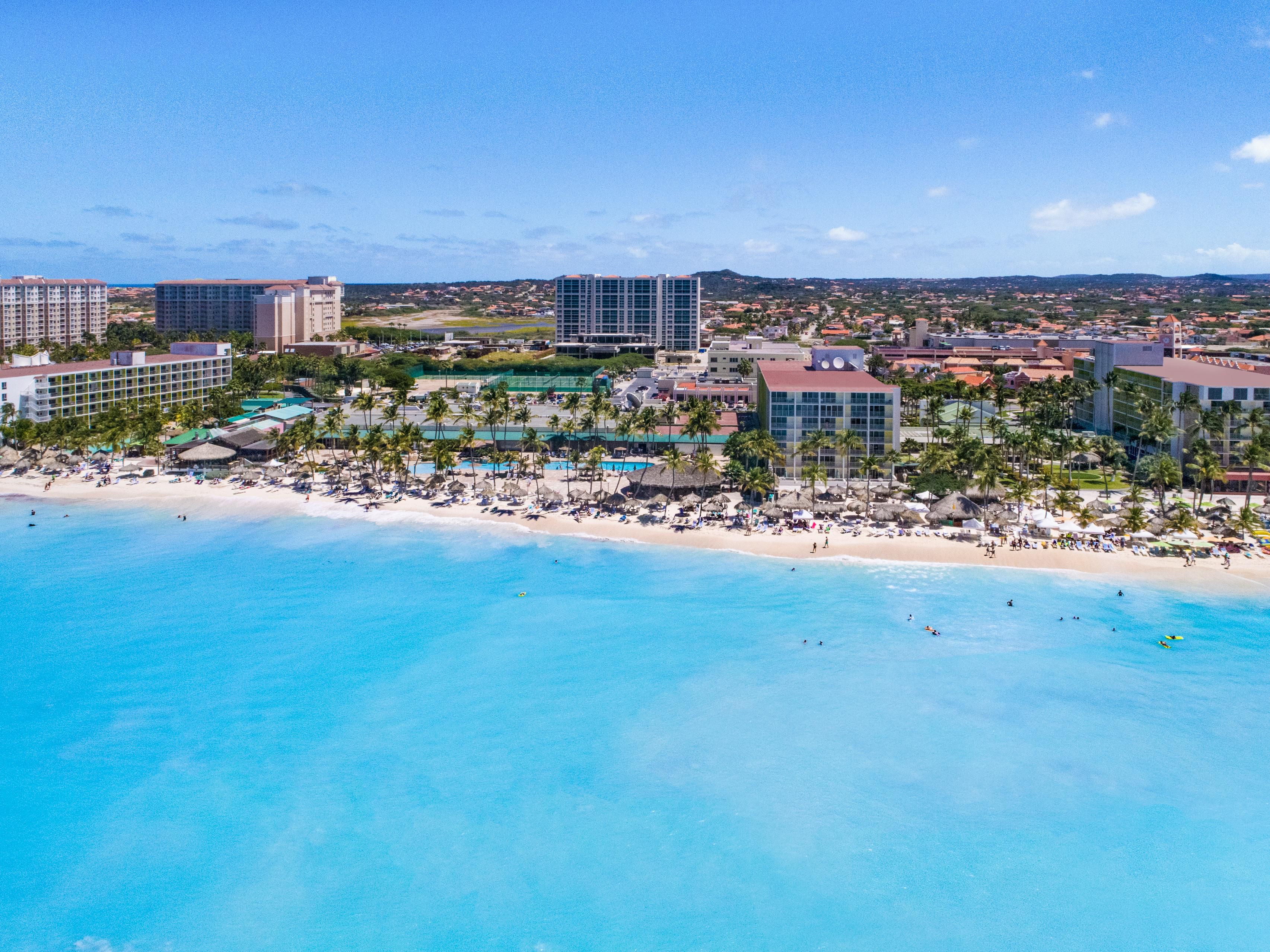 Covid-19 Considerations
All travelers coming to Aruba are required to have a Travel Authorization document. It is not required to book your flight; however, it is required once you get to Aruba.
Vaccinated and unvaccinated travelers will also need to get a Covid-19 test and have a negative result within three days of their planned travels to Aruba. This applies to everyone over the age of 6. You will present this to your airline when you get to the airport along with your authorization and passport.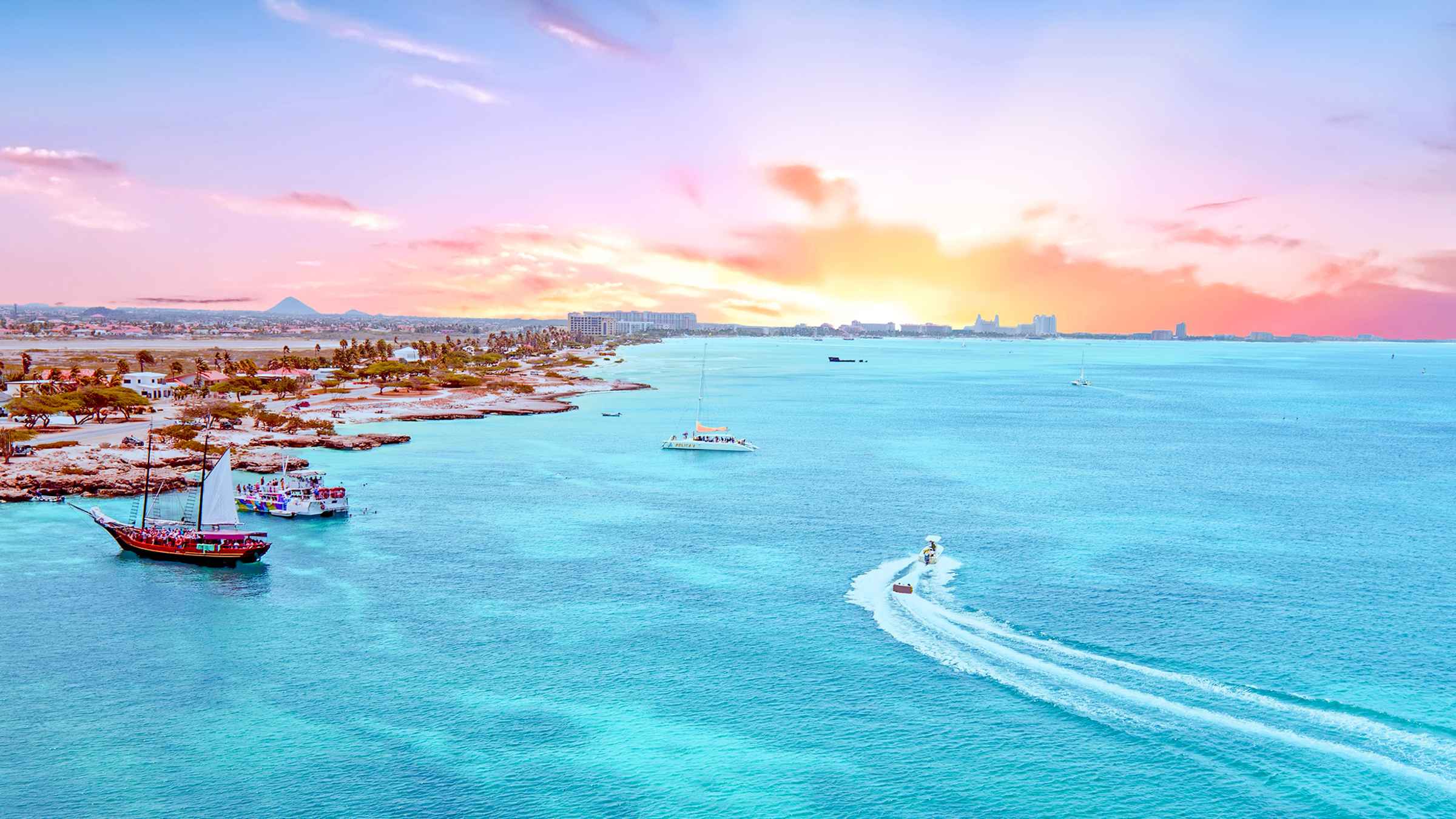 How To Get A Passport
Getting a passport can be daunting for some people as the steps seem a bit confusing and excessive. However, getting a passport is very simple and requires just a small fee and a bit of your time. We'll make sure to address every aspect of the process so you can be at ease with your impending international trip to Aruba.
USPS
U.S. citizens can apply for a passport via the online web application and set up an appointment via the United States Postal Service. The USPS website will ask for some basic information and will suggest an office where you can make an appointment.
Fast and simple, making an appointment online can take the pressure off busy travelers. However, the office closest to your home may not be available for passport documentation appointments. Sometimes the office is in the next town or your closest one in rural areas might be in a larger city.
Once you have filled out your application information, you can choose a date and time that works best for your appointment. The appointment is short but you do want to make sure you pay attention to the option given on the USPS scheduler. It will ask you about your passport photo options which can sometimes be a hassle.
Photo Guidelines
There are certain ways to get an acceptable passport photo – a service like a professional photographer or retail chain and the United States Post Office. You can schedule the photo to be taken on the day of your appointment. The only difference is in the price – as a professional or a retailer it will be a bit cheaper.
To avoid hassle and incorrect photo sizing, we recommend you stick with the USPS option. They will snap the photo during the appointment and will make sure your face is fully visible. If your passport photo is unacceptable your application will be denied.
Once you have completed the appointment, the USPS clerk will give you an estimate of when your application should go through. It is vital to know that applying for a passport at least six months before your travels is your smartest bet.
Minors
The application is the same for underage travelers. They can get a passport as all travel restrictions and delays apply to minors. Minors who want to travel internationally need to have a passport. You can get a passport at the USPS but there are a few extra rules you must follow when applying.
Minors that are 16 or 17 with a valid form of photo I.D. can apply without the consent of their parents or guardians. However, if they are 15 and younger, they must bring along both parents or guardians that are listed on their official raised-seal birth certificate.
A birth certificate is one of the required forms of identification needed to apply for a passport for everyone. However, minors require both their parent's consent and prescience at the appointment. If both parents are unavailable, legal guardians are acceptable but paperwork will be needed to confirm their guardianship.
Application Processing
Applying for your passport early is the smart option. If you know you are traveling internationally, the earlier you apply, the better. Usually, there are a couple of options when receiving your passport. You can do a regular return and wait or you can pay for expedited processing.
Waiting for your passport to process and be mailed to you can take up to six months. Due to the current Covid-19 pandemic, the processing times have been longer than usual.
Usually, this option only takes a couple of weeks at most, and an emergency passport can be issued in as little as three days. Remember that expedited processing will cost you a larger fee which you can find on the USPS website when you apply.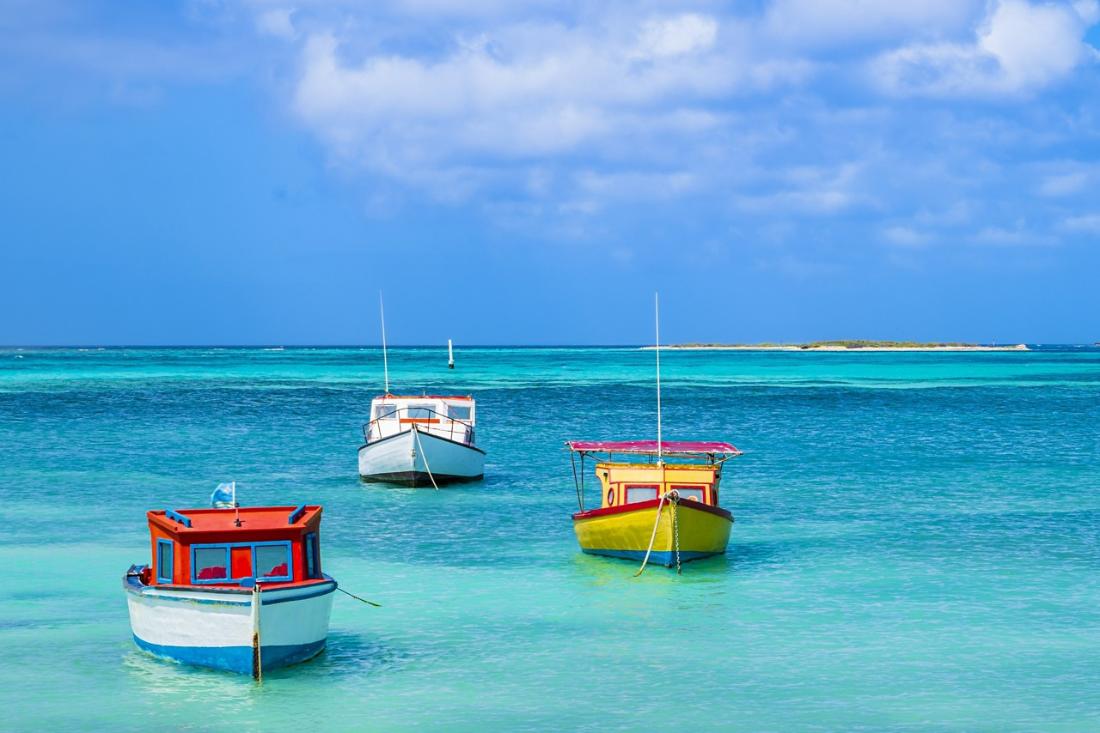 Aruban History
Aruba has a long and unique history which we will cover here briefly. Originally inhabited as early as 4,000 BCE, Aruba was populated by a group known as the Caiquetio Indians of the Arawak tribe. Later, during the 9th century, the Taino people arrived from South America. Their society was separated into groups and there were roughly five large villages headed by chiefs.
According to the Wikipedia entry for Aruba, "The first Europeans to visit Aruba were Amerigo Vespucci and Alonso de Ojeda in 1499, who claimed the island for Spain." Aruba was then settled by Spanish conquistadors. Aruba became a hub for trade in the Spanish empire. Diseases and enslavement by the Spanish killed a large number of the native Tainos and as a result, slaves from Africa were imported to the island.
Many slaves escaped and formed communities known as Maroons and by the early 17th century, the island had become depopulated. The Dutch came to set up a settlement and eventually a colony in Aruba in 1636.
This era of piracy and unease continued as the Dutch developed sugar cane plantations worked by African slaves. A limited form of local government was set up during the late 17th century and by the Napoleonic wars in the late 18th century and early 19th century, Aruba had slowly become a part of the newly forming Dutch Empire.
In 1831 a rebellion known as the Baptist war in Jamaica broke out and resulted in reprisals and eventually, complete emancipation for people of color. This sentiment spread to Aruba and the Netherland Antilles, which ended the practice of slavery. It wasn't until 1962 that Aruba gained full independence and is a constituent country of The Netherlands.
Though going to Aruba requires a few extra steps due to Covid-19, the island paradise is perfect for your tropical vacation destination. It is full of culture and excitement as well as pristine nature and beautiful sandy shores.
If you are a U.S. citizen you will need a passport when flying to Aruba. If you take a cruise you will not. It is simple to get your passport and even simpler to book a cruise so consider either option when planning your trip to Aruba.
More about our TFVG Author
A seasoned traveller, Dad, and avid sports tourist, James foundered The Family Vacation Guide to share his expert vacation experiences- especially when it comes to being a travelling family man.
Featured in Travel articles such as Travel + Leisure, TripSavvy and SFGate, you know you're reading some of the best vacation tips online.