Did you know that Barbados is ranked 39th by worldwide visits per year? 
In 2019 the island welcomed 966,000 visitors to its pristine shores. It's also the 15th most visited nation in the Caribbean.
Statistically, Americans do not visit Barbados as frequently as other Caribbean islands like Jamaica, the Bahamas, or Puerto Rico. The steep price tag associated with this tropical paradise could be to blame. 
High import ratios and a high standard of living drive vacation prices up, but you don't have to pay luxurious sums to enjoy an amazing Caribbean getaway.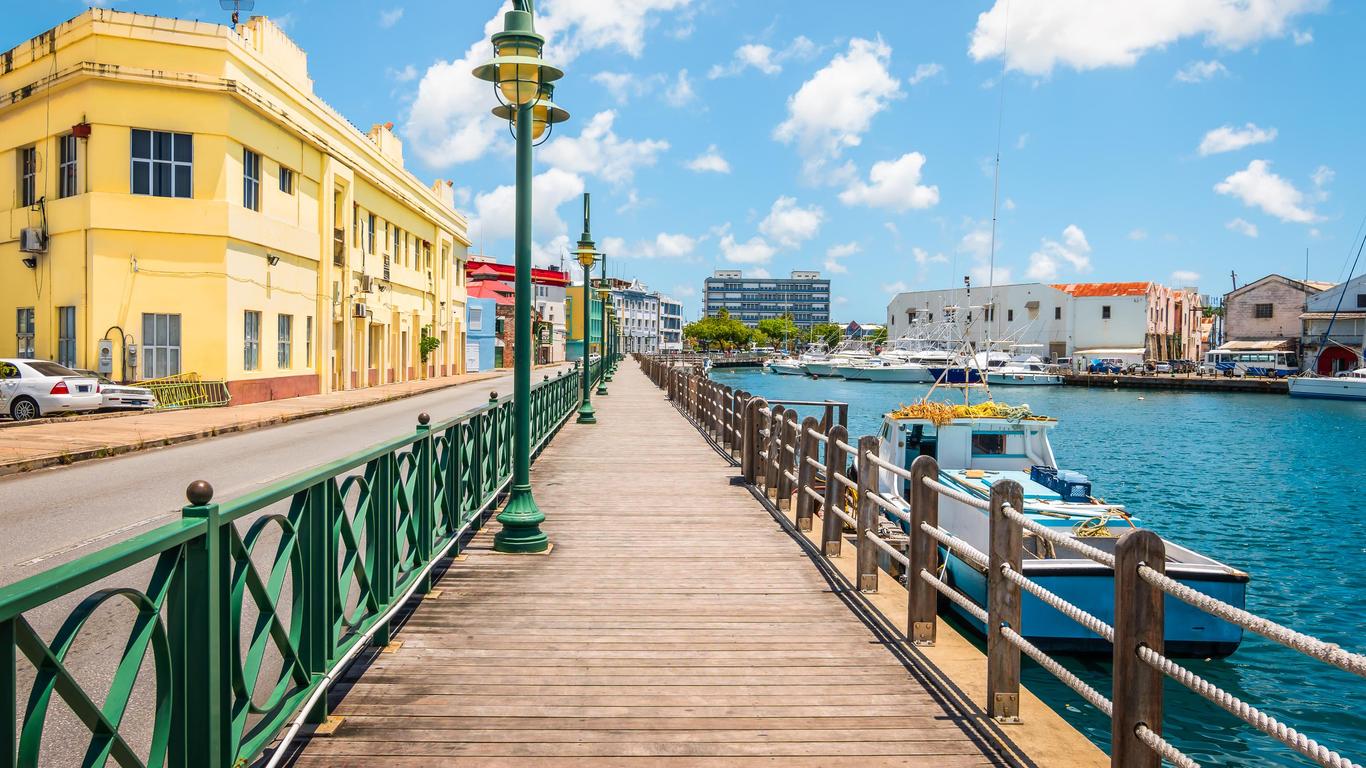 Discover the Beauty of Barbados
Aside from the beautiful location, Barbados also boasts mouth-watering food, friendly locals, and tons of family-friendly activities to enjoy.
Located in the southeastern Caribbean, Barbados is about 100 miles east of the Grenadines and St. Vincent. The island is 20 miles long from northwest to southeast and 15 miles wide from east to west.
The nation's main seaport is Bridgetown, which doubles as its capital city. Barbados is mostly flat, with some rolling hills and boasts miles of fertile farmland as far as the eyes can see.
Its highest point belongs to Mount Hillary, which measures 340 meters above sea level.
Since the late 17th century, Barbados has acted as the main link between western Europe and eastern Caribbean countries. It belonged to Great Britain until gaining independence in 1966.
As with most Caribbean islands, Barbados has a pleasant climate. The temperature rarely falls below the low 70s (F) and seldom rises above the mid-80s. Barbados experiences a dry season that lasts from December to May and a wet season from June to November.
You'll find no shortage of good roads to travel on, and there are several regional and international airlines.
Best of all, Barbados is home to over 70 miles of picturesque beaches that vary in size and type. You can enjoy whatever seaside views your heart desires!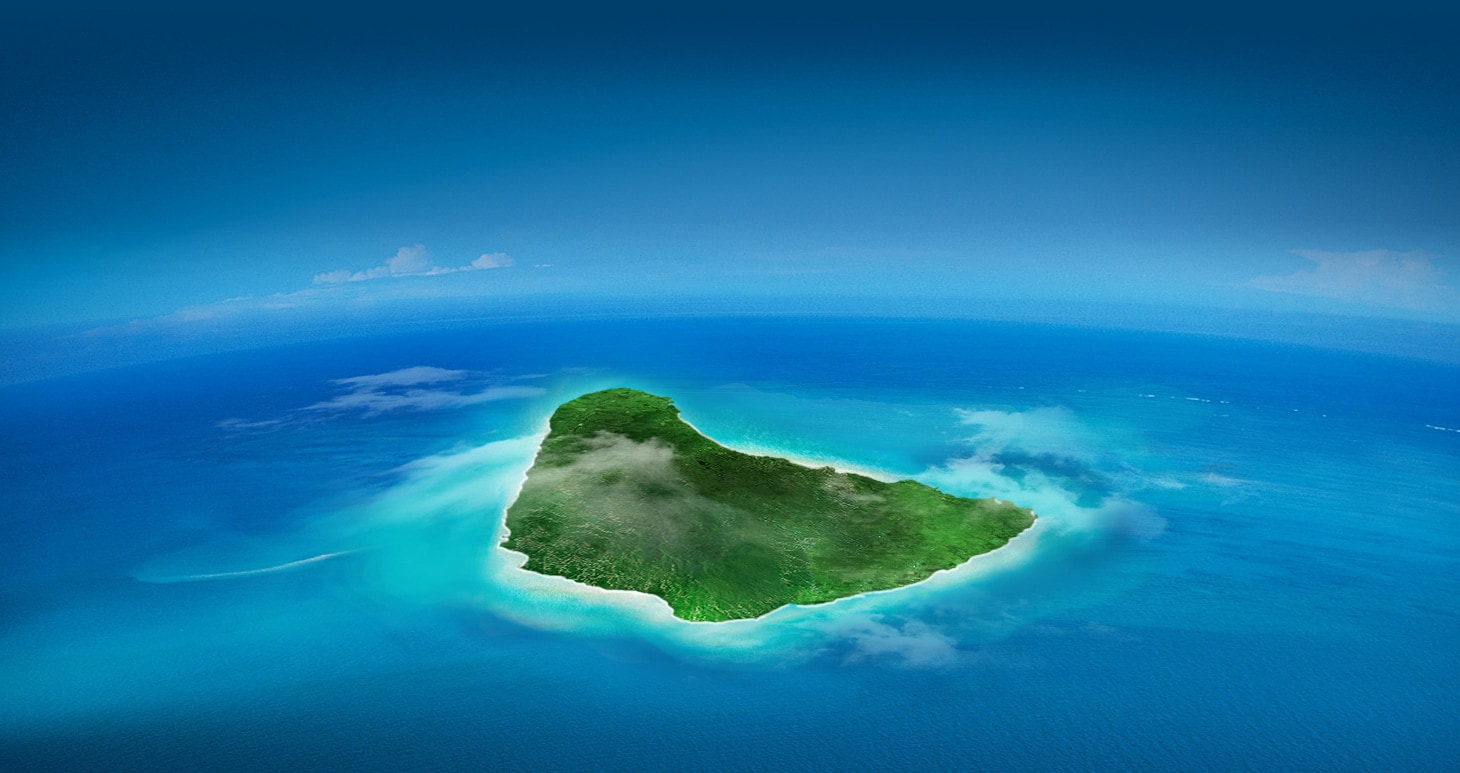 Average Price of a Barbados Vacation
It's rather difficult to pinpoint the average price of a family trip to Barbados because several factors can affect the cost of your getaway.
Prices will vary from family to family depending on where you choose to stay, what time of year you travel there, and what activities you want to experience in the Caribbean.
In this article, we'll cover all the bases and give you a sneak peek of what you'll be spending the most money on in beautiful Barbados.
Just remember, these are rough estimates and might differ based on your unique situation.
Airfare
The price of airfare to Barbados is going to fluctuate a lot depending on when you choose to fly and where you are flying in from. Tickets can range in price from $72 per ticket to $800 per ticket.
Cheaper flights to Barbados are available during the off-season, which falls between mid-April and mid-December. During the peak travel season, from July to August, you could pay upwards of $990 per person just for a return flight!
You can sometimes find cheaper airfare when you book all-inclusive vacation packages where the flight is included in your pricing. If you have a travel credit card, you can also use rewards points to help ease the high cost of airfare. 
Why not take a look at our guide to the best flight booking sites to help you save?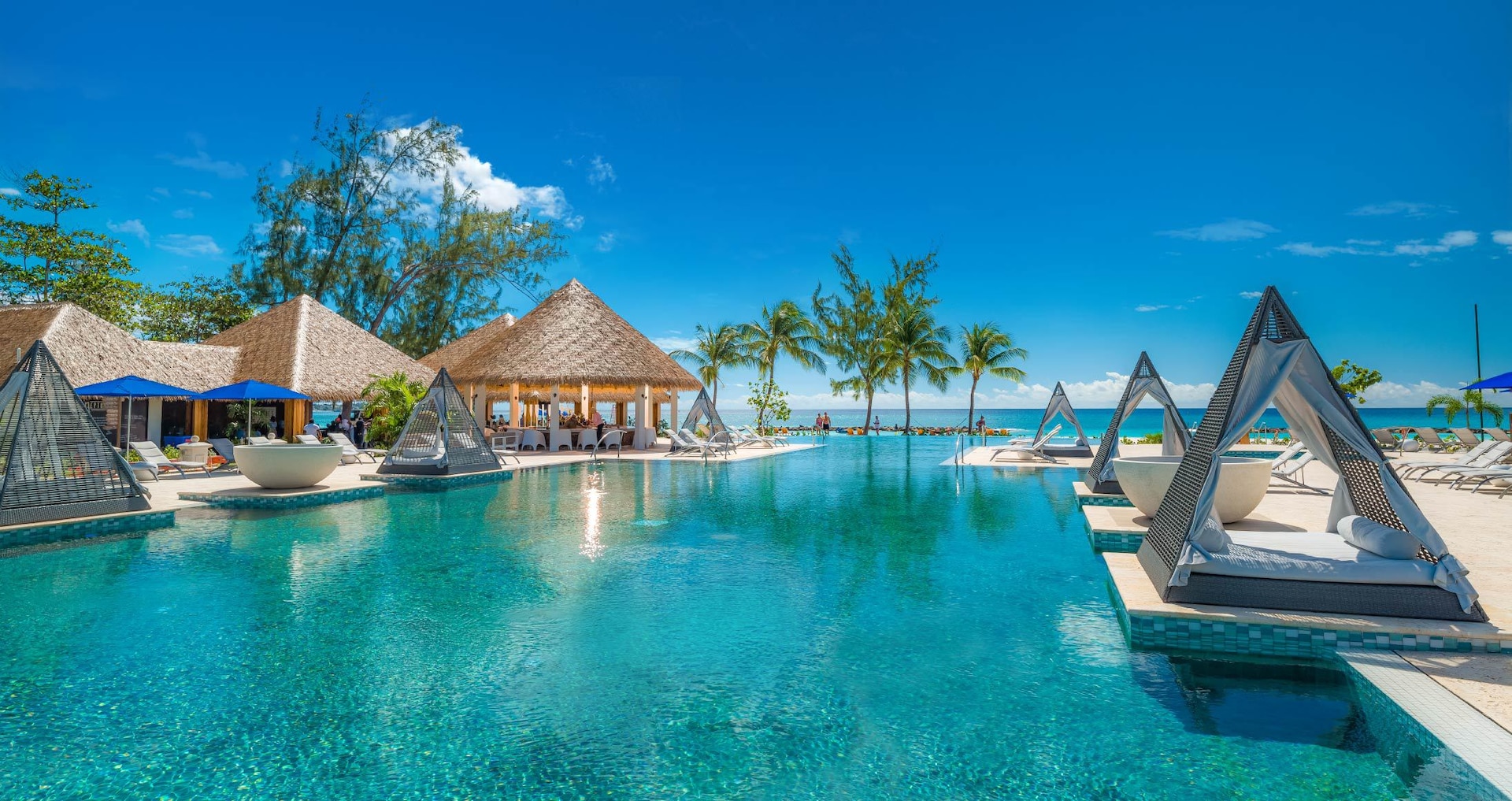 Price of Accommodations
As with airfare, your Barbados budget will fluctuate depending on where you and your family choose to stay. There are lots of different options to choose from, including nature retreats, vacation rentals, bed and breakfasts, and all-inclusive family resorts.
As a rule, if you stay on the west side of the island (which is fittingly called the platinum coast), you will spend more money than you would on the south coast. The south coast is home to many moderately priced options for tourists on a budget.
You can usually find a mid-tier hotel for around $100 per night during the slow season, but these prices tend to go up during the busy season. Expect to pay anywhere from $120 to $150 per night on average.
Airbnb rooms average out to approximately $75 a night, but these will also cost more during the busy season. Luckily, there are a lot of hotel booking sites that offer hotel package deals that can save you a ton of money on your family getaway.
Dining Budget
Though your airfare and accommodation options are somewhat limited, the culinary delights of Barbados are incredibly diverse. Discover an endless selection of different cuisines, including lots of vegetarian options.
With its proximity to the sea, fish and seafood are wildly popular on the island. Chicken is also used in many Barbadian dishes, along with tons of locally grown fruits and vegetables. They don't have the same fast-food options you'd find in the United States, but you can still find quick and budget-friendly options at the local Chefette.
If you stay at an all-inclusive resort, the price of food is included in your package, so you won't have to worry about the price of dining. If you go this route, you can still eat out, but only if you want and not out of necessity.
You can find street food vendors in Barbados that offer fresh, delicious, local food. It costs about $20 a person to get your fill.
If you choose to eat at a more high-end establishment, you'll spend about $50-$60 a person. Mid-range cafes and restaurants average somewhere between those two price points.
In Barbados, soft drinks cost about $4.50, bottles of water are around $1.50, and beer ranges anywhere from $5 to $9. Cocktail drinks will cost you $10 and up.
Some accommodations come equipped with kitchen facilities, and if you cook your food instead of eating out, your family could save a huge chunk of change.
You don't have to prepare all your meals in your hotel room, but it's a great option if you are looking for ways to lessen your food budget.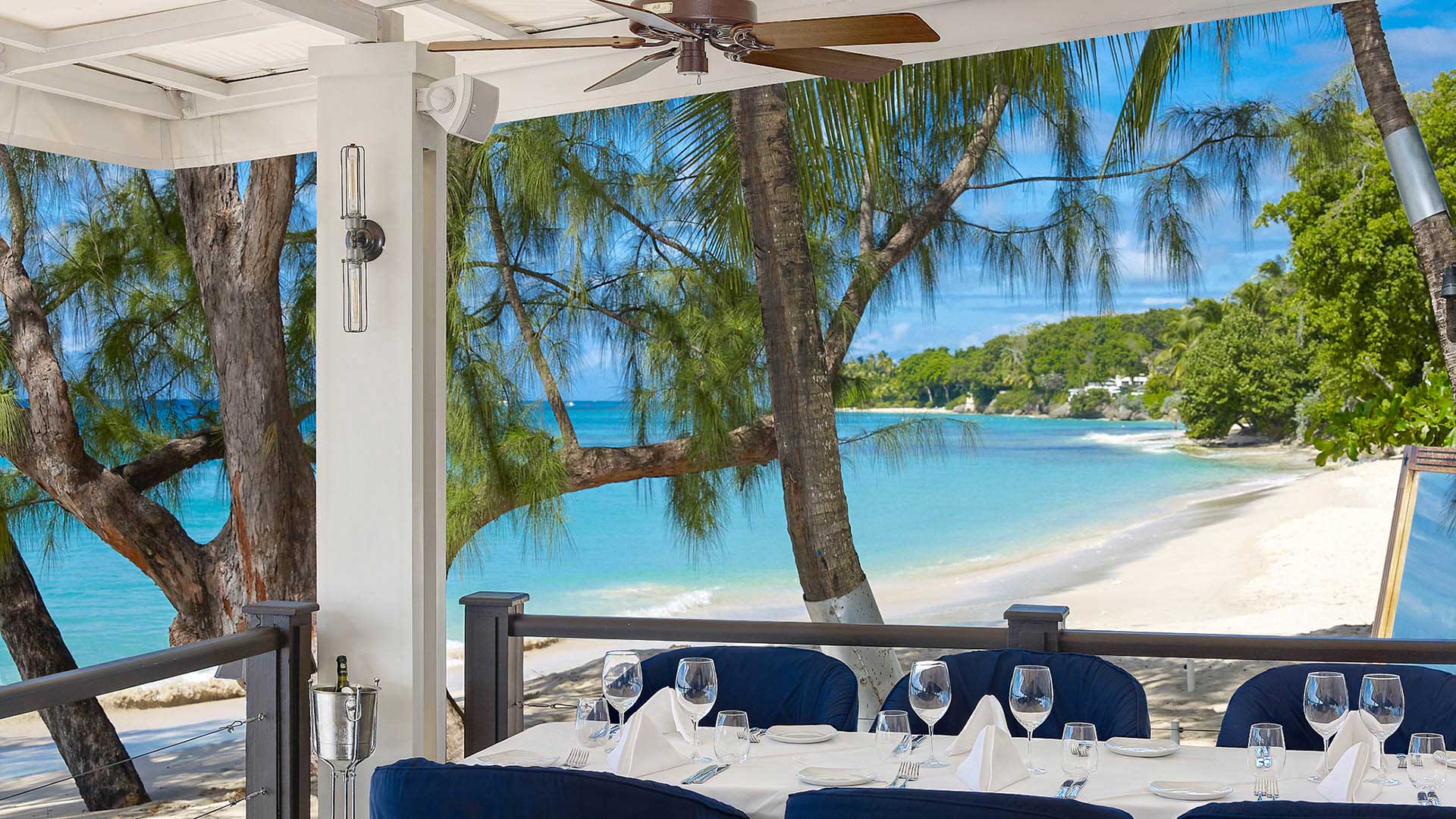 Price of Transportation
When you first arrive in Barbados, you might find getting around the island a bit complicated unless you know where to start looking.
You will find that Barbados boasts a clean, safe, reliable public transportation system that costs almost nothing to use. $1 will get you a ride to the most famous Barbadian tourist attractions.
The Barbados Transport Board operates the bus system, and you can recognize them by their signature blue color. Private buses are either white or yellow. Public buses require exact change, while private buses will give you change back.
You can also ride in mini-taxis and mini-buses. Mini trips will cost you about $5 per person, per one-way ride. Regular Taxis in Barbados don't run on a meter, so you can use them but remember that you have to settle on a price before the trip starts.
A 20-minute taxi ride costs around $15, and many taxis allow you to rent them by the hour. Hourly rates average around $40 to $50 per hour, depending on how many riders you bring along.
The overall price of your transportation depends on how often you plan on leaving your hotel and how far you intend to travel. You can save a lot of money by traveling on foot, but this only works if you stay in an urban center where there are lots of food and activities available within a short distance.
Shopping and Entertainment Budget
If you want to go on a vacation shopping spree, you can find several different options to explore in Barbados.
LimeGrove Lifestyle Centre and Little Switzerland feature high-end retailers like Louis Vuitton, Tag Heuer, and Ralph Lauren. These options will cost you a pretty penny and can hike your vacation budget sky-high.
If you want a more budget-friendly option, you and your family can check out the Farmer's Market in Hastings. You'll find a treasure trove of decently priced souvenirs, food, and clothes to take home with you.
There are a plethora of events and attractions to enjoy in Barbados as well. You can find sightseeing tours, museums, cave diving, nature trails and so much more.
On average, you'll spend about $175 per person per day if you plan 3 to 4 activities over the entire trip. These charges can rack up quickly, but don't be discouraged.
You don't have to spend your life savings keeping your family entertained in Barbados; you can find plenty of free activities to enjoy as well. These tropical excursions won't cost you a single dollar!
Head to the Beach
Of course, no visit to Barbados would be complete without a trip to one of the island's world-famous saltwater beaches. The best thing about these sandy straits? They're all public, so all the beaches are free-of-charge.
Every coast has a unique allure, so you can experience a wide variety of seaside fun all around the island.
Tour the Local Markets
If you want to get a good feel for the local culture in Barbados, your family should explore one of the island's open-air markets.
Many of these lively markets are free to enter, so you can spend hours enjoying all the sights, smells, and sounds without spending a dime.
Be warned, however, if you bring any money, you might be tempted to spend it!
Check Out the Art Scene
Pelican Village Craft Centre is located near the edge of Bridgetown. It includes many art shops and galleries where you can see local artists working in their element.
You can purchase some of the art to take home with you if you like. You can also find crafty souvenirs like wood carvings, woven baskets, pottery, and more. Tourist support is very important for some of these local and regional artists.
Stroll the Boardwalk
Barbados has not one but two boardwalks on the west and south coasts. You can walk up and down either boardwalk free of charge.
This is one of the best places to catch a breathtaking sunset or sunrise as a family.
Tourists and Barbadians alike frequent the boardwalks, and you can find plenty of nearby bars and eateries when you're all done.
Take the Scenic Route
Every Sunday at 6 am, 3:30 pm, and 5:30 pm, The Barbados National Trust offers free guided "Hike Barbados" walks. Donations are welcome but not required.
You can see some of the best places in Barbados that most tourists miss out on and enjoy it all for little to no cost for your family.
Miscellaneous Spending
Other than the expenses mentioned above, there won't be too many financial surprises on a family trip to Barbados.
You may need to set aside a little money for tipping or some extra funds for surprise purchases, but all-in-all you won't have to worry too much about miscellaneous spending.
You should, however, plan for emergencies that might arise, like injury or illness. To save money in the event of an emergency, you can purchase traveler's insurance before heading off to Barbados. 
A Few Things to Consider
Barbados' official language is English, so communication shouldn't be a problem. Most of the locals speak an English-based creole language called Bajan. While some Bajan terms and expressions might confuse travelers, communicating with people in Barbados is not difficult.
The local currency is the Bajan dollar, but almost every establishment accepts USD. Some places also accept Canadian dollars as payment. The exchange rate for USD is locked in at 2:1, which means that every 1 USD is worth 2 Bajan dollars.
Unlike back home, cars drive on the left side of the road in Barbados, so carefully drive if you find yourself in a rental car or on a scooter.
Your Big Takeaways
So, how much is the cost for a family vacation to Barbados?
As mentioned above, that number will vary widely based on several factors. If you want to enjoy a luxury trip, it will average out to about $3,500 a week.
For travelers looking to experience a budget-friendly slice of paradise, you can find lots of different ways to cut the price tag and enjoy an unforgettable Barbados trip without maxing out your credit card.
More about our TFVG Author
A seasoned traveller, Dad, and avid sports tourist, James foundered The Family Vacation Guide to share his expert vacation experiences- especially when it comes to being a travelling family man.
Featured in Travel articles such as Travel + Leisure, TripSavvy and SFGate, you know you're reading some of the best vacation tips online.