There is no place better on the planet to bring your family on vacation than Walt Disney World in Orlando, Florida. This is true whether your kids are toddlers or teenagers, but depending on the ages of your children, you need to prepare accordingly.
Luckily, there are many rides and attractions perfect for toddlers throughout the four parks at Walt Disney World. Let's take a closer look at planning the perfect vacation for your little ones.
The Best Rides for Toddlers in the Magic Kingdom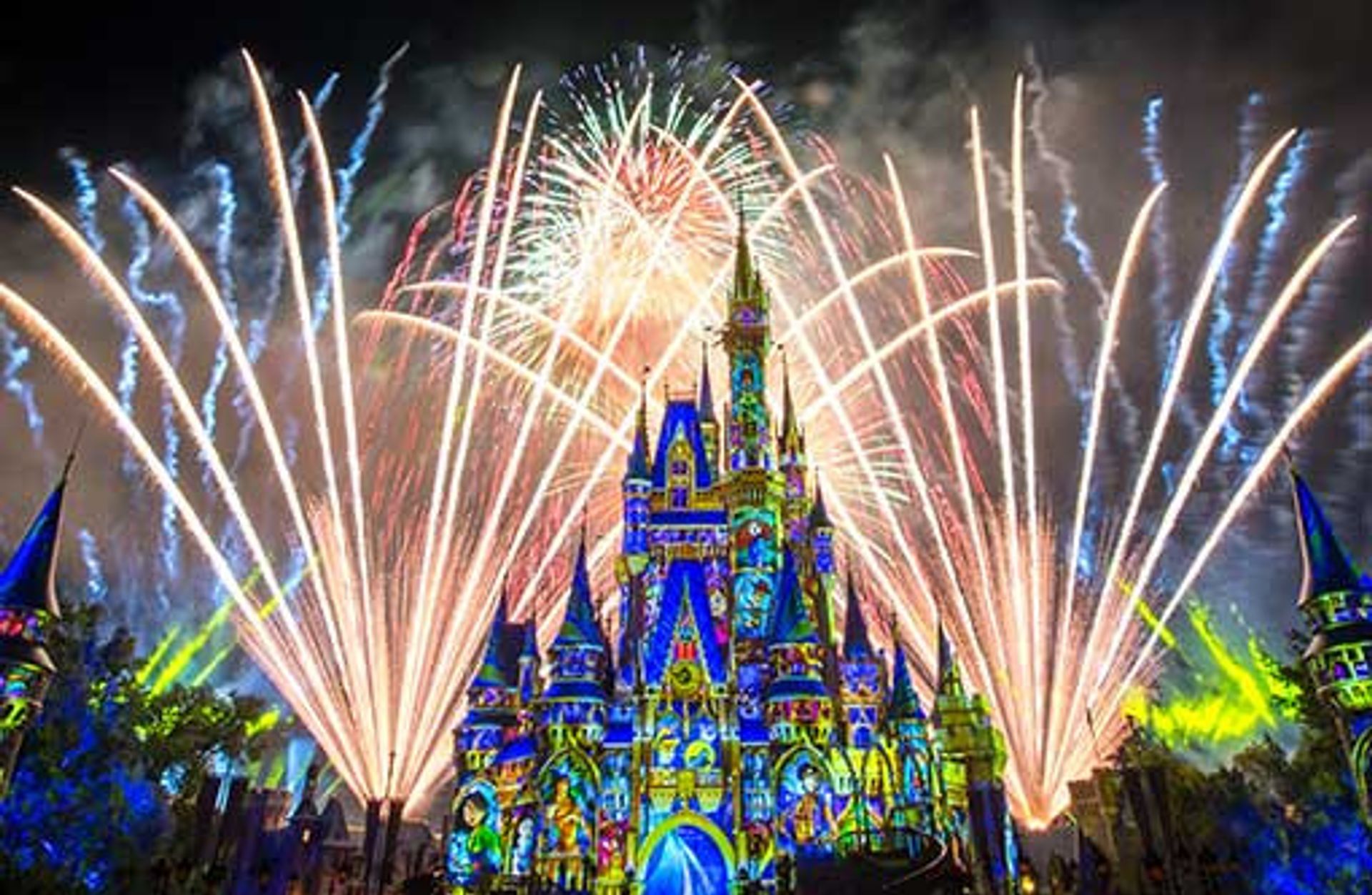 The Magic Kingdom was the first park opened in Walt Disney World, and it is home to the most rides for young children. You'll probably spend more time in this park than anywhere else, and it's easy to see why.
This ride originally premiered at the 1964 World's Fair in New York and was designed by Walt Disney himself. It displays audio-animatronic children from around the world singing in their languages and wearing the traditional garb of their homelands.
While "it's a small world" is in the dark, it's a very slow-moving boat ride that's whimsical and delightful for little kids.
The Country Bear Jamboree is a 16-minute show starring 18 animatronic bears. This funny show features classic and original songs with good old-fashioned Disney charm. It's one of the last attractions that Walt Disney himself helped design. It will entertain and delight toddlers.
If you've never seen an elephant fly, here's your chance. Dumbo is another classic attraction, and now there are two of them in the park, reducing the likelihood that you'll have to wait in line.
Based on the classic 1941 film, climb aboard your elephant with your toddler and soar high in the sky. The heights aren't too scary for little ones, nor is the speed very fast. It's the perfect blend of gentle thrills for their age.
Enchanted Tales with Belle
Enchanted Tales with Belle is a new kind of attraction. Instead of riding in a car, you walk through and get to participate in the show. Best of all, you and your children get to interact with some of your favorite characters from Beauty and the Beast, including Belle herself.
While the name might make it sound scary, the Haunted Mansion is a delightfully whimsical ride. It's in the dark and does make mention of ghosts, but nothing jumps out and scares you, and all in all, it's very tame. It's also a classic ride featured at all of the Disney Magic Kingdom parks around the world.
The Jungle Cruise is another classic Walt Disney World Adventureland attraction. You'll enjoy the slow-moving boat ride while your Skipper tells well-timed jokes. The animatronic animals are playful enough, and even the scary ones don't look too real.
If your kids like boats, this is another great ride to enjoy. Located next to the Haunted Mansion, there's rarely a line, and you get good views of much of the park. Kids can run around and play on the boat, so it's a great break in your day.
The Magic Carpets of Aladdin run similarly to the Dumbo Flying Elephants, so if your kids are okay with those heights and that speed, then they'll love this Agrabah-themed attraction. The colorful carpets fly up and down. Don't forget to stop and visit the spitting camel as you walk through Adventureland!
Your kids can visit their beloved Hundred Acre Woods friends on The Many Adventures of Winnie the Pooh in Fantasyland, including Kanga and Roo, Tigger, Piglet, Eeyore, and more. You'll ride in a honeypot as you help Pooh search for his favorite treat.
There's nothing like experiencing a 3D movie through the eyes of a toddler. Watch some of your favorite musical scenes come to life, including "Be Our Guest" from Beauty and the Beast, "Part of That World" from Little Mermaid, and "I Just Can't Wait to Be King" from The Lion King.
Located in Tomorrowland, this interactive show allows your kids to help power the city of Monstropolis with their laughter. They may also be included in the show by interacting directly with Mike Wazowski. Text your favorite joke before the show and see if it gets told by Mike himself!
This FantasyLand attraction is one of the most classic in the entire park. Many parents fondly remember climbing aboard the pirate ships when they were children themselves. Sail over London on your way to Neverland, where you'll visit your favorite scenes from this classic animated film.
Yo ho, yo ho, it's a pirate's life for your whole family aboard Pirates of the Caribbean in AdventureLand. The classic ride has been upgraded with appearances from none other than Jack Sparrow himself. There is a small drop, but it's very mild and totally appropriate for toddlers. Sing along to the memorable tune!
Your toddler has probably ridden a carousel before, but not in Walt Disney World! You can ride on sleighs or hand-painted horses on this meticulously designed carousel in FantasyLand. It plays beautiful music from the film Sleeping Beauty. Parents can stand beside their little ones, and there's rarely a line.
If your kids need some time to run around and explore while being able to touch their surroundings, then take a trip over to Tom Sawyer Island. They can feel free to romp and play, and one of the best parts is the log ride over to the island.
The PeopleMover was designed by Walt Disney himself to be a genuine form of urban transportation, and the ride showcases many of his visions and ideas for the ideal community of tomorrow. You also get to go behind the scenes of some favorites like Space Mountain, Buzz Lightyear's Space Ranger Spin, and Star Traders.
This attraction showcases Ariel's story throughout the classic animated film. You get to encounter life-size audio-animatronics of Ariel, Prince Eric, Sebastian and Flounder, Ursula, and more. Sing along to your favorite tunes, and enjoy the queue area where you journey further and further under the waves into Ariel's undersea world.
Lots of toddlers love trains, which makes this attraction perfect for your family. Ride through the parks on a genuine refurbished early 20-century train while seeing lots of the park, including parts you can't see any other way. You can board and disembark in FrontierLand or Fantasyland.
Walt Disney himself helped design the Enchanted Tiki Room, where birds from around the tropics come to life in a hysterical, whimsical show. It's a classic show that has been restored back to the original. It's appropriate for all ages, and every seat in the theater is a good one, so no worries about where you sit.
The Best Rides for Toddlers in Epcot
While the Magic Kingdom has the most to offer young children, Epcot is an exciting place for them, as well!
Located in the France pavilion, take a seat in this elegant theater and enjoy a sing-along to some of your favorite songs from the animated film.
As an interactive play area inspired by Finding Nemo, your kids can test their knowledge with quizzes from Nemo's teacher, Mr. Ray. Be sure to snap a pic inside Bruce's mouth!
If you need to get off your feet and relax for a little while, watch the Disney and Pixar Short Film Festival. Don your 3D glasses and enjoy three short films from the creators of Pixar classic films.
If your toddler loves Frozen, then they'll go crazy for Frozen Ever After. Located in the Norway Pavilion, this enchanting ride takes you through the exciting journey of Elsa, Anna, and all their friends. If you sign up for Genie+, use it for this ride, as the line can get rather long.
This slow-moving boat ride in the Mexico Pavilion in World Showcase features Donald Duck and his two "fowl" friends as they travel through some of the most beautiful places in Mexico. There's an upbeat song to sing along to, as well.
This ride is one of the most fun for little kids in the entire park. The "Figment" of imagination guides you through a journey of exploring your own mind and senses. It's colorful, exciting, and surprising without being scary.
These spots in each of the countries in the World Showcase provide fun activities for kids to do, including crafts that teach them about the country's culture. They're great for keeping kids entertained while parents indulge in food and drink.
The Living Seas is Disney's very own aquarium, where your little ones can see all kinds of sea animals, like manatees, eels, turtles, and dozens of species of fish. You can also see coral reefs, sharks and rays, and more. Look for hidden Mickeys inside the tanks, too!
This attraction is another slow-moving boat ride, ideal for little kids. They'll get to see greenhouses where Disney grows some of the food you eat in the parks, as well as fish and shrimp farms. It's a great way to get off your feet and relax for a few minutes.
On this ride, another favorite Disney film comes to life. As you wait in line, you'll journey under the water and into Nemo's world. Watch some of your favorite scenes come to life while you ride in your clamshell vehicle.
This attraction is another interactive one where kids get to talk directly to Crush, the wise, cool sea turtle from Pixar's Finding Nemo. If selected, kids get to ask Crush their questions about marine life, Nemo and his friends, and the EAC, dude!
The Best Rides for Toddlers in Hollywood Studios
Even though toddlers are too young to enjoy the attractions in Star Wars: Galaxy's Edge, Hollywood Studios is home to several rides your little ones will love. 
Got a Cars lover in your family? They can learn what it takes to become a racing champion from none other than Lightning McQueen himself! This attraction is in a theater with a unique wrap-around screen and racing simulator.
One of the newest attractions in Walt Disney World is Mickey and Minnie's Runaway Railway, where you'll board Goofy's train and follow the most classic animated duo of all time on a crazy and fun adventure.
This adorable show stars some of your favorite characters from Jim Henson's Muppets. It's packed with laughs and surprises that are entertaining and appropriate for the entire family.
While your preschoolers are probably too little for the shooting aspect of this game, they'll enjoy spinning in the car while you play and seeing some of their beloved Toy Story characters and settings in the 4D experience.
The Best Rides for Toddlers in Animal Kingdom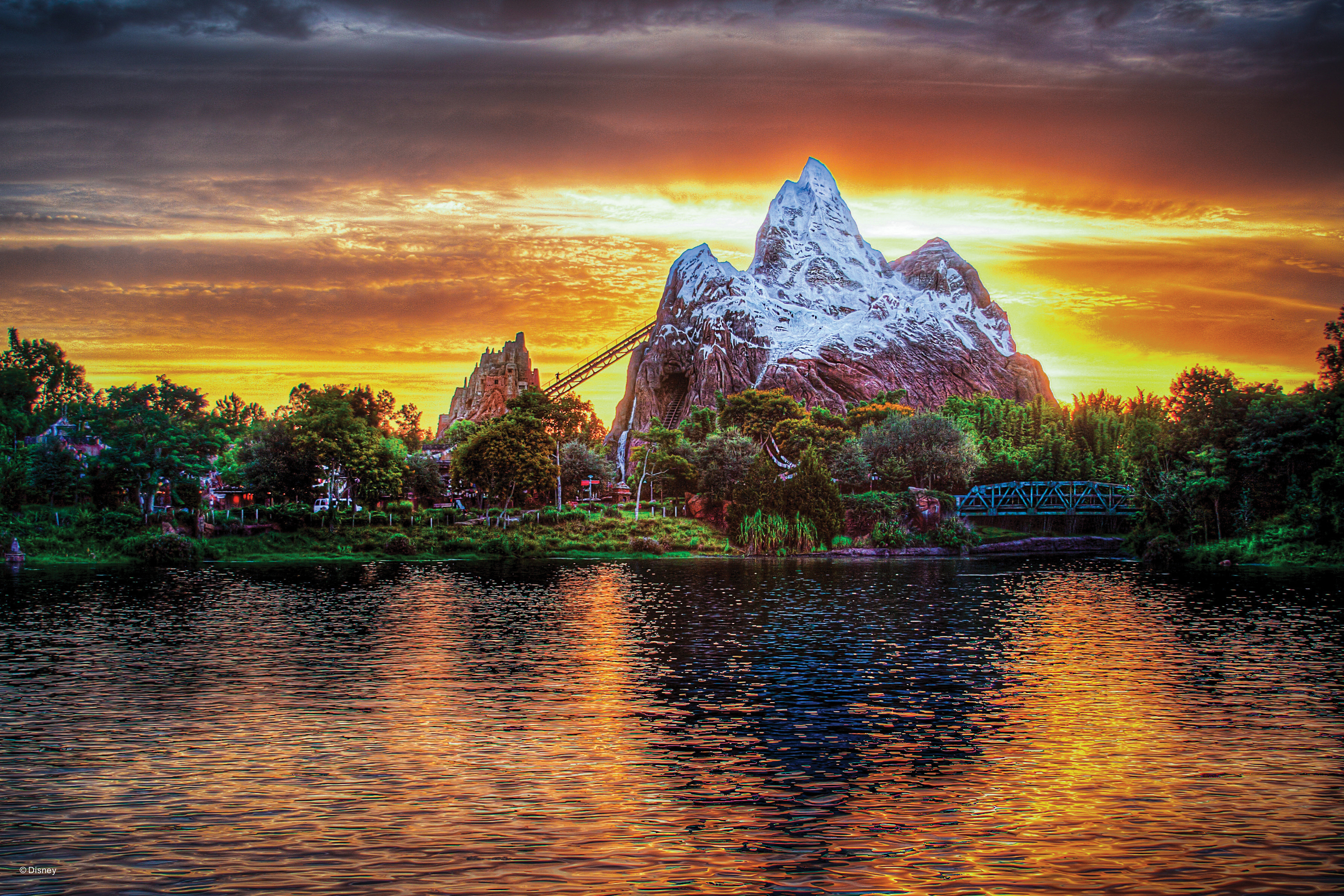 Kids of all ages love to see animals, both familiar and exotic. They'll get to do just that at Disney's Animal Kingdom, and enjoy some thrilling, age-appropriate rides, too.
Located in Rafiki's Planet Watch, your kids can pet, feed, and hug some amiable animals, including goats, pigs, sheep, and more.
Animal Exhibits and Trails
Throughout the park, you'll find dozens of animal exhibits and trails where you can see all kinds of animals. The Maharajah Jungle Trek features tigers, komodo dragons, water buffalo, gibbons, and on the Gorilla Falls Expedition Falls, see and learn all about majestic gorillas.
On other trails, you can encounter tamarin monkeys, butterflies, spiders, hippopotamuses, flamingos, parrots, alligators, okapis, meerkats, and so much more.
This playground is the perfect stop for your kids to let off some steam, especially after waiting in a long line. They can even excavate their very own fossils.
Disney designed Conservation Station specifically with your little ones in mind! They can talk to animal experts and have all of their questions answered with lots of opportunities for interactions.
This 3D show is located inside the enormous Tree of Life, the park's centerpiece. It has some scary moments, so parents should come prepared. All in all, though, it's a funny show appropriate for all ages.
This attraction is perhaps the most exciting thing you'll do at Animal Kingdom. Board your tram for a journey through the African savannah, where you'll see all kinds of animals in their natural habitat.
It can be a bit bumpy, so you may want to seat kiddos on your lap, where they can also get an incredible view of giraffes, elephants, white rhinos, and so many more exciting creatures.
Even though they're too little for Flight of Passage, your toddlers can still ride this boat journey and enjoy the stunning, luminescent landscape as well as the beautiful songs of the Na'Vi Shaman.
Your little dino lovers flip for the TriceraTop Spin. Similar to Dumbo the Flying Elephant in Magic Kingdom, your kids will love climbing into their flying Triceratop dinosaur.
This peaceful train ride takes you through the African savannah for a different look at some of Animal Kingdom's majestic animals. It's an excellent way to take a break and get off your feet for a few minutes, too.
Other Rides, Attractions, and More for Toddlers
There are a few attractions located outside the parks and some other things to do at all of the parks that are wonderful for toddlers.
Character Encounters
Throughout all four theme parks, your kids can meet some of their favorite Disney characters, including the classic gang of Mickey, Minnie, and their pals. In addition, you can meet characters from classic films like Cinderella and Peter Pan and modern classics such as Frozen and Moana.
Check park maps and entertainment schedules, or ask a cast member about who you can meet in the park that day. Have your cameras ready as your little ones meet their heroes, coming to life before their very eyes!
Fireworks and Parades
Fireworks shows happen almost nightly at Magic Kingdom and Epcot especially, and they're included with your park admission. In addition, parades and other shows happen throughout the day. Check online or look at entertainment schedules for more information. We recommend getting your spot about 30 minutes ahead of time to make sure your kids can see all the action.
Marketplace Carousel and Train Express: Disney Springs
In between your trips to the stores, let your impatient toddlers ride the carousel or the miniature train, both located in the Marketplace area of Disney Springs. They're near some of the best eateries and the World of Disney store, so you'll be sure to be in the area during your trip.
Resort Swimming Pools
If you stay at a Walt Disney World resort hotel, there will be at least one themed swimming pool for your family to relax. Kids love to swim, and trained lifeguards fully staff each pool. They also have to-go restaurants and full bars so that you can spend the whole day, refreshments included.
Splash Pads
Finally, there are splash pads located at some parks and in Disney Springs. These can be a lifesaver on hot days as you go trudging through the parks. Just make sure you bring your kiddos a change of clothes, so they don't have to be uncomfortable.
Tips for Bringing Toddlers to Walt Disney World
A successful trip to Disney World requires more than just knowing which attractions to visit. Let's look at some more critical information and tips to ensure your little ones have the best time ever.
Tickets for Toddlers
Depending on the age of your toddlers, you may not need theme park admission and reservations for them. Children under three years of age do not need a ticket to enter the parks, so that might save your family a significant amount of money.
Children under ten years are eligible for children's tickets, which are slightly less expensive than adult tickets. You'll also need a park reservation for everyone in your party to enter.
Strollers and Such
As you might expect, Disney is stroller-friendly, but if you bring your own, prepare to have it searched at the entrance to the parks. Make the process smoother for your family by carrying bags separately and having kids out of them before reaching the gate.
You can also rent strollers directly from Disney or a third-party company for your stay. Even if your toddler doesn't use it much at home, we recommend having one. Most toddlers cannot do the amount of walking required on a day in Disney World, and it's handy to have a place for them to sit or even take a quick nap.
Respect Your Kids' Schedules
If your kids usually eat and sleep around the same times each day, try to keep to those schedules as much as possible, even if they just take quick naps in their strollers while in line for a ride.
Your toddlers will be happier and have more energy, and everyone will have a better vacation for it.
Be Ready for Lines
Even if you sign up for the Genie+ service, you'll almost certainly have to wait in line. Think about how to keep your kids entertained while they're in line to prevent meltdowns and impatience. Many families like to use screen time, but you can also bring toys, coloring books, and other activities to keep your little ones happy.
Have the Best Vacation Ever
One more thing: don't feel pressured to do everything on your vacation. There's a lot that toddlers can do, and if you try to squeeze it all in, you'll be too tired to enjoy it fully. Take your time and focus on making memories!
More about our TFVG Author
A seasoned traveller, Dad, and avid sports tourist, James foundered The Family Vacation Guide to share his expert vacation experiences- especially when it comes to being a travelling family man.
Featured in Travel articles such as Travel + Leisure, TripSavvy and SFGate, you know you're reading some of the best vacation tips online.