Summer is here, and it's time to go on vacation.
And there's no denying that Florida is the perfect spot for a getaway with the family.
For some, that means hitting the theme parks and water parks in Orlando, checking out some of the other great things to do with kids in the Sunshine State, or even heading to one of the Sunshine State's best family campgrounds. But for others, it means booking a Florida Keys resort or staying elsewhere in South Florida.
Whether you choose Miami, the Keys, Fort Lauderdale or one of the region's other hotspots, you're pretty much guaranteed both great weather and a great time!
To help inspire your next vacation, we've rounded up 13 of the best family resorts in South Florida.
These resorts are perfect for you and your family, especially the kids.
If you want to step into a place that's a mix between quaint European and funky California beach towns, then you'll love this resort. Located in Hollywood, FL, the Margaritaville Hollywood Beach Resort is inspired by the lifestyle of Jimmy Buffet, a singer, songwriter, and author.
This resort has it all, from dining and drinking to entertainment to the ultimate in spa luxury. This resort spares no expense on anything.
Take your kids to the pool experience of a lifetime with two unique pools and several rides, including a water slide. Or take your kids out to the boardwalk with some rollerblades and have fun exploring the resort on wheels.
Hollywood, FL
Once you've thoroughly exhausted everything the resort has to offer, take to the streets of Hollywood, FL, and explore sites such as:
Anne Kolb Nature Center
ArtsPark at Young Circle
Topeekeegee Yugnee Park
Yellow Green Farmers Market
Holland Park
Downtown Hollywood Mural Project
Charnow Park
Anniversary Park
West Lake Park
You'll have a blast exploring the city and will make many memories in Hollywood. Don't forget to take your camera with you.
Regarding family resorts in South Florida, very few can compare to the Hawks Cay Resort in Duck Key, FL. If you and your family love the sea and seafood, then you'll never want to leave.
Arrive in style by land, air, and sea to this island resort. Let your kids explore their private oasis with the resort's Coral Cay Activities and Adventure, including basketball and volleyball courts, a pirate pool, a game room, and more!
Come for the fishing and watersports, stay for the dolphins, check out the marina, and lounge around in a saltwater lagoon.
Duck Key, FL
When it comes to island living, nothing beats Duck Keys, FL. Go out on the waves every day and find something new and exciting to discover. Take to the seas and discover all the things that make island life worth living in Duck Keys, FL, such as:
Boat Rentals
Sport Fishing
Snorkeling
Sand Bars
Calm Waters Spa
Chartered Boats
Dolphin Connection and Research Center
Veterans Memorial Park
Grab your fishing rod or snorkeling gear and spend your days splashing in the waves. Don't forget the sunscreen.
The Breakers, a resort in Palm Beach, FL, stands the test of time. Built in 1896, they're still going strong over 125 years later. The resort stands at "the breakers," where the waves crash upon the shore, which is where it gets its name.
The Breakers is all about mixing world-class luxury with modern amenities. Opulent luxury, seaside glamor, and world-class service combine with modern technology to make the most luxurious vacation destination ever.
Dine-in one of their ten distinguished restaurants or try all of them before going to the spa. For families, there's plenty of shopping, golf and tennis instruction, complimentary bicycle rentals, along with an arcade.
The Breaker's Family Entertainment Center devotes time to kids' activities both indoors and outdoors if you have younger kids. For the older kids, there are watersports such as kayaking and surfing and special movie nights during the holidays.
Palm Beach, FL
If you and your family decide to venture outside the resort, be assured that there is no shortage of things to do in Palm Beach, FL. These things include:
Carlin Park
Peanut Island
Diva Duck Amphibious Tours
Okeeheelee Park
Lighthouse Cove Adventure Golf
South Florida Science Center and Aquarium
Palm Beach Zoo
Rapids Water Park
Whether you're an indoor type of family or one that wants to spend every second in the water, there's something for everyone to do in Palm Beach.
Fontainebleau at Miami Beach is one of many luxury family resorts in South Florida. Still, unlike other luxury resorts, this one combines contemporary art, cutting-edge technology, and fashion into one stunning resort.
Book a private cabana and swim in the pools or the sea. If you're lounging at the beach, Fontainebleau even has an app that delivers food to you, so no need to pull your kids out of the water and take them to a restaurant to eat.
Suppose you would like to experience fine dining. In that case, the resort has five different restaurants to choose from, along with many casual dining experiences. But, of course, if you don't want to leave your room, order room service.
Miami Beach, FL
After taking in the sites at the resort, go out and explore the city. There are so many things to do here that you'll have to plan another trip just to see them all. Family attractions include:
Lummus Park
Jungle Island
Oleta River State Park
Miami Children's Museum
Lincoln Road
New World Symphony
The Palm Beach Marriott Resort is located in Riviera Beach, FL, on Singer Island, just a waterway away from Palm Beach. Feel the seclusion and privacy that only an island resort can give you with the Palm Beach Marriott.
Spend the days with your family swimming in their two outdoor pools, hit the beach, or explore the town. Then drop them off Thurs-Sun at the Kid's Zone, knowing they're being taken care of with plenty of activities to keep them occupied. Then, go spend adult time at the spa or enjoy the more adult places around the resort.
Riviera Beach, FL
If you want to get away from the resort and do some sightseeing but still have fun, here are a few attractions that might interest you:
Peanut Island Park
Ocean Reef Park
Lone Pines Gold Course
Blue Heron Bridge Diving
Gardens Green Market
The Kravis Center for the Performing Arts
There are so many things to do here that you'll never run out of entertainment, even with the never-ending energy kids have.
Suppose you're looking for a social experience, to make new friends, and to give your kids plenty of interactions with other kids. In that case, the Amara Cay Resort in Islamorada, FL, is the place for you. Expect a constant hum of laughter and conversation when you walk through the resort.
Indulge your senses and curiosity with a private pool, beach, courtyard, ReelCatch restaurant, and Tiki Bar. Spend your days making new friends and new memories, all the while having a blast of fun in the sun.
Islamorada, FL
Once you've made new friends, make it a day to explore Islamorada and the many attractions and parks. You can have plenty of adventures, including:
Theater of the Sea
History of Diving Museum
Anne's Beach
Robbie's Marina
Rain Barrel Village
Morada Way Arts and Cultural District
Explore the waves and everything under it and make memories that will last for the rest of your life.
If you want to feel like you're in a home away from home, you have to check out Islander Resort in Islamorada, FL. Get townhouse-style accommodations that make you feel like you and your family stepped into an island paradise.
Explore 24 acres of the tropical resort from the sea to the bay. Have fun with all the attractions inside the resort-like the ultimate in the Florida Keys dining with new and exciting options served daily and even a Butterfly Garden.
You can even bring your dog with their pet-friendly accommodation and let it loose in the dog park they have on-site. Also, let your kids loose in their very own splash pad before going to relax in the hot tub or one of two private saltwater pools.
Islamorada, FL
Once you've gotten tired of floating around in the pool or lying on the beach, head out into the city and get loads more memories from some of Islamorada's best attractions, including:
Windley Key Fossil Reef Geological State Park
Florida Keys Farmers Market
Midway Cafe and Coffee Bar
Lignumvitae Key Botanical State Park
Chef Michael's
Alligator Reef Lighthouse
Founders Park
The Florida Keys History and Discovery Center
Learn all about Islamorada while enjoying fresh seafood, delightful coffee, and exploring a place steeped in culture and history.
Get a unique, one-of-a-kind experience at the Playa Largo Resort and Spa in Key Largo, FL. Choose from majestic rooms overlooking the ocean to private villas to feel like you're home without being at home.
If you stay three or more nights, get a resort credit to use at their spa, any of their activities such as their watersports, or their dining experiences.
Key Largo, FL
Once you've done absolutely everything there is at the resort, go out and explore the city. Key Largo has plenty to do, including:
John Pennekamp Coral Reef State Park
Dolphins Plus Marine Mammal Responder
Dolphin Care
Dagny Johnson Key Largo Hammock Botanical State Park
African Queen Canal Cruise
Harry Harris Park
Jacobs Aquatic Center
Florida Keys Overseas Heritage Trail
Suppose an ideal family resort in South Florida doesn't consist of driving for hours to get to a resort. In that case, the DoubleTree by Hilton Hotel in Key West, FL, will be perfect for you. While not technically a resort, this hotel has everything you could want out of a resort without all the walking and driving of a multi-acre estate. A complimentary five-minute shuttle ride will take you from airport to hotel so you can check in without having to worry about transportation.
Looking for accommodation close to the airport? We've created a handy list of the best hotels near Key West International Airport (EYW) for families to help plan your vacation.
The beach is just two miles away, while attractions and things to do are only four miles. At the hotel, enjoy a fitness center, outdoor pool, and free WiFi, along with pet-friendly rooms and an on-site restaurant.
Key West, FL
Take the time to see the city and explore everything it has to offer. You and your family won't want to miss it. The adventures you can have at Key West include:
Dolphin Safari
Conch Tour Train
Key West Shipwreck Museum
Florida Keys Eco-Discovery Center
Fort Zachary Taylor State Park
Key West Butterfly and Nature Conservatory
Higgs Beach
Sunset Watersports
The Ernest Hemingway Home and Museum
Key West Aquarium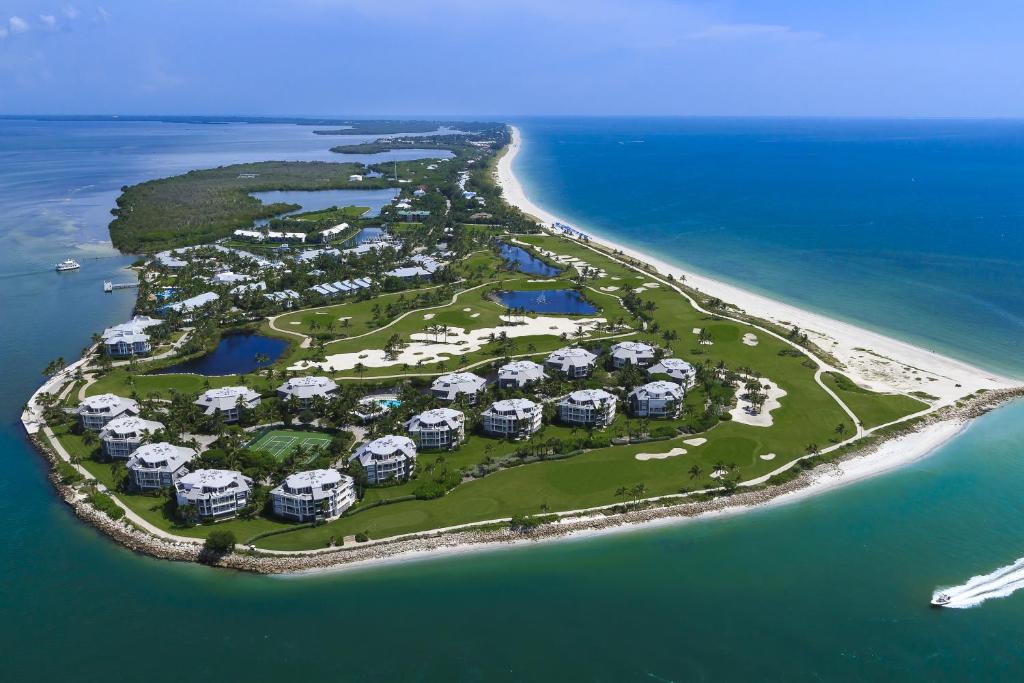 Are you looking for one of the best family resorts in South Florida? Well, you've found it in the South Seas Island Resort located in Captiva, FL.
They have a 330-acre nature preserve, two and a half miles of beach, and their golf course, so there's plenty to keep you and your family entertained without having to leave the island.
Go through the resort at your own pace or the speed your kids will let you, and try fishing, shelling, kayaking, surfing, sailing, bicycling, tennis, and golf. Once a key lime plantation, it is now a paradise destination right at your fingertips.
Captiva, FL
Once you decide to leave your island paradise resort, find yourself on a whole new adventure in Captiva, FL, with a fantastic array of sites to see and places to be, including:
Wildlife Cruises
Parasailing
Ding Darling Wildlife Refuge
Doc Ford's
Sailing Lessons
The Sanibel Lighthouse Beach Park
Sanibel Historical Museum & Village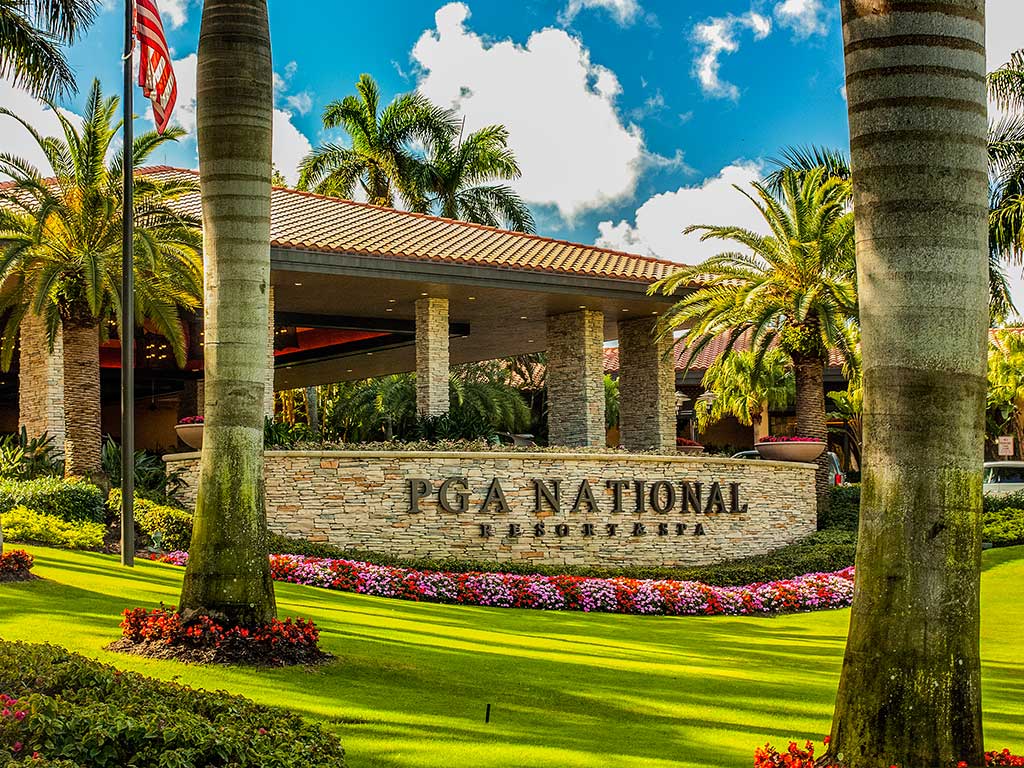 If you and your family love golf, then this is the resort for you. You'll get first-class amenities, including private secluded cottages, a full-service salon and spa, swimming pools, and concierge service.
There is a full fitness center, a sports and racquet club, and six championship golf courses. The athletically inclined can spend days checking out everything the PGA National Resort and Spa in Palm Beach Gardens, FL, has to offer.
For those obsessed with golf, this is one of the best family resorts in South Florida.
Palm Beach Gardens, FL
Once you've gone through all 99 holes of golf, it's time to hit the town and see what Palm Beach Gardens has. Events, attractions, and landmarks include:
John D MacArthur Beach State Park
Downtown at the Gardens
Burns Road Park
Gardens GreenMarket
Palm Beach Skate Zone
The Gardens Mall
Abacoa Golf Club
Roger Dean Stadium
Historic Flagler Museum
In the middle of Miami Beach's Art Deco District sits Loews Miami Beach Hotel. They boast sophisticated style and beachfront chic. The resort comes with all sorts of amenities, including an expansive pool deck with a jacuzzi and an award-winning signature restaurant called Lure Fishbar.
Go work out in their fitness center or take yoga and ballet barre classes to keep you fit and limber before heading to their full-service spa. Bring your pet for an additional fee and be just minutes from the beach.
Miami Beach, FL
When you're ready, head out into Miami Beach to have a fantastic time touring the city and seeing the sights. Don't forget to check out attractions like:
Wolfsonian Florida International University Museum and Research Center
North Beach Bandshell
North Shore Open Space Park
The BassFlamingo Park
South Pointe Beach and Park
Miami Beach Botanical Garden
The Boca Raton Resort is located in Boca Raton, FL, surrounded by grand architecture and storied history. It spans 200 acres from harborside to beachside with beach clubs, bungalows, and extraordinary experiences.
Boca Raton is over 100 years old and is an iconic name among the South Florida resorts. It was built in 1926 by architect Addison Mizner. The resort set the bar for hospitality and luxury for years to come.
For the family, learn how to decorate a cake beautifully. They even provide chef hats and aprons. You can also have private luxury boating experiences with an onboard musician and a personalized catered menu. You'll live like royalty for the day.
Boca Raton, FL
Once your family has mastered cake decorating and you've stared out at sea for as long as you like, take a gander around town. You'll find even more things you love about South Florida, including:
Gumbo Limbo Nature Center
Sugar Sand Park
Mizner Park
Red Reef Park
Town Center
Spanish River Park
South Beach Park
Boomers Park
The Best Family Resorts in South Florida
For a family vacation, it's all about making the most out of the trip and keeping the kids entertained. The list above shows the best of the best family resorts in South Florida. No matter where you go, there's nothing but the best available.
If you ever wanted to visit South Florida or just wanted the ultimate luxury vacation experience, this is your moment. So, what are you waiting for? It's time to start planning your vacation right now.