The Walt Disney Company is a renowned entertainment chain that operates theme parks, resorts, shopping centers, restaurants, and a cruise line.
One of Disney's most popular destinations is Disney Springs, a shopping and dining area in Orlando, Florida. With so much to offer guests, it's no wonder that many people want to know if they can use their gift cards throughout Disney establishments.
Gift cards are a popular way to pay for things at Disney parks and resorts. But can you use them at Disney Springs?
Keep reading to learn all about Disney Springs and Disney gift cards.
What Is Disney Springs?
Disney Springs is an outdoor dining, shopping, and entertainment complex. The complex is divided into four themed areas: Marketplace, West Side, Town Center, and The Landing.
Disney Springs was initially known as Downtown Disney and opened in 1975 with just a few stores and restaurants. It has undergone several expansions and renovations over the years and features more than 150 shops, restaurants, and entertainment venues.
Disney Springs' most popular attractions include the World of Disney store, the Lego Store, AMC Dine-In Theaters, Splitsville Luxury Lanes bowling alley, and the House of Blues music venue. Several dining options also range from quick-service counter service restaurants to full-service table service restaurants.
Disney Springs is free to enter, and guests staying at any of the Walt Disney World Resort hotels receive complimentary parking. Guests not staying at a Disney hotel can park in one of the public parking garages for a fee.
Disney Springs is open 365 days a year, so there's never a bad time to visit! You can easily spend an entire day exploring all that this unique destination has to offer.
Where Is Disney Springs Located?
Disney Springs is located in the heart of the Walt Disney World Resort in Florida. It is about a 10-minute drive from the Magic Kingdom and a 20-minute drive from Epcot.
It is easily accessible by car or bus and has plenty of parking. You can even get there by boat!
Can I Use My Disney Gift Card at Disney Springs?
As for using your Disney Gift Card at Disney Springs, the answer is yes! You can absolutely use your Disney Gift Card at locations throughout Disney Springs.
Just look for the Mickey Mouse symbol at checkout. And if you need a little help deciding where to use your card, check out our list of some of the best places to use it at Disney Springs.
The World of Disney Store: This store is massive and has just about everything Disney-related that you could ever want, from clothes and toys to home decor and collectibles.
AMC Dine-In Theaters: This theater is the perfect place to cool down while you catch a movie and a meal at the same time. They have a full menu of food items you can order right from your seat.
The LEGO Store: The LEGO store is a must-stop for any fan of the popular building blocks. They have a wide selection of sets, as well as individual pieces that you can use to create your own masterpieces or gift to your loved ones.
Splitsville Luxury Lanes bowling alley: This is a great place to have some fun and let loose. In addition to bowling, they also have food and drinks for the family to refuel with.
House of Blues music venue: This is the perfect place to catch a live show. They have a wide variety of talented musical acts that come through, as well as a restaurant and bar.
Uno Pizzeria & Grill: Uno Pizzeria is a great place to grab a quick and tasty bite, whether you're in the mood for a pizza or something else from their menu.
Goofy's Candy Company: This store is perfect for any sweet tooth! They have all sorts of delicious treats, including candied apples, fudge, and other sweets.
Basin: Basin is a great place to find unique bath and body products and some charming home decor items.
Joffrey's Coffee & Tea Company: If you need a pick-me-up while exploring Disney Springs, stop by Joffrey's for a coffee or tea. They have a wide variety of both hot and cold drinks to choose from.
Zara: This is a great place to find stylish clothes for men, women, and children. They have everything from casual wear to dressier items.
So there you have it. You can definitely use your Disney Gift Card at Disney Springs, and there are so many great places to do so!
What Are the Benefits of Using a Disney Gift Card?
If you're a Disney fan, you know a trip to see Mickey Mouse and friends can be pretty pricey. But a gift card is a great way to save on your next Disney vacation. Select stores offer 4-6% off on Disney gift cards just for buying it at their store.
You can use these cards for just about everything at the Disneyland Resort and Walt Disney World Resort, including tickets, hotels, dining, shopping, and more, so they're perfect for budgeting your trip expenses.
Plus, Disney Gift Cards never expire, they have no fees, and you can reload them so you can use them as often as you want.
How Do I Buy a Disney Gift Card?
Disney Gift Cards are easy and convenient to buy for a family trip or to gift to a friend. But how do you purchase one?
You can purchase a Disney Gift Card online at the Disney Store or on the ShopDisney app.
You can also buy Disney Gift Cards at retailers like Walmart, Target, and Best Buy.
If you're already at a Disney theme park or resort, you can purchase a gift card at any merchandise location.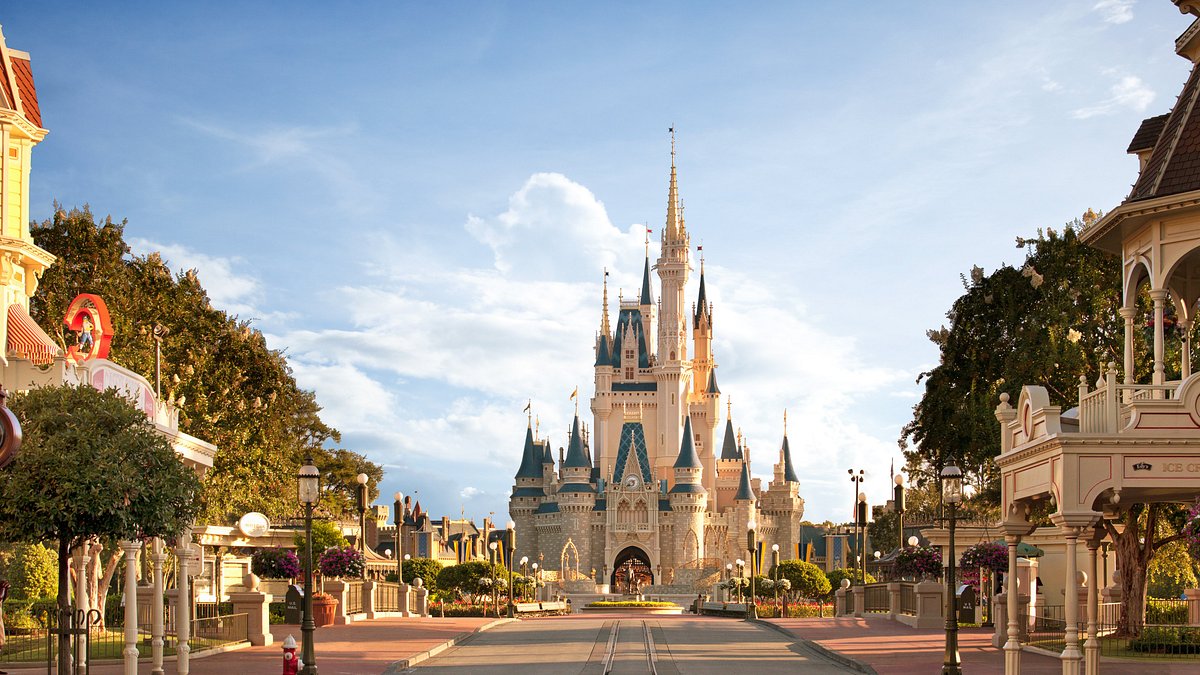 How Much Money Can I Put on My Disney Gift Card?
You can put any amount of money on a Disney Gift Card, from $5 to $1,000. There is no limit to how much you can spend using your Disney Gift Card. However, you may need to add more money to your card if you make a purchase that exceeds the balance on your card.
How Do I Add Money To My Disney Gift Card?
If you're looking to top up your Disney gift card, there are a few different ways you can do it.
Go online to the Disney Gift Card website and enter your card number. From there, you'll be able to choose how much money you'd like to add to your card.
Head to a Disney Store and ask a cast member to help you top up your card. They'll be able to swipe your card and add whatever amount you want.
You can also top up your card by calling Disney's customer service number. Once you have your card number handy, give them a call, and they'll help you out.
Can I Refund My Gift Card for Cash if I Have a Remaining Balance?
Unfortunately, you cannot refund a Disney gift card for cash. The good news is that there is no expiration date on the cards, so you can hold onto them until you can use them or pass them along to someone else who can.
What Should I Do if I Lose My Disney Gift Card?
Lost or stolen Disney gift cards are nothing to stress over! You can easily replace it by following these steps:
Call the customer service number, 1-877-650-4327, on the back of the card. They will deactivate your old card and issue you a new one.
If you have the receipt for the card, you can also take it to a Disney store or resort, and they will replace the card for you.
If you purchased your card online, you can log in to your account and print out a new card.
That's all there is to it! Losing your Disney gift card doesn't have to be a big deal. Just follow these simple steps, and you'll be back enjoying all the magic in no time.
What if My Disney Gift Card Doesn't Work for a Purchase?
There is a possibility that your Disney gift card will be damaged, deactivated, or not accepted at some Disney locations. To be safe, you should always carry a backup payment form when using a gift card.
Wrapping Up
So there you have it. If you plan on visiting Disney Springs soon and want to use your Disney gift card or wish to purchase one for convenient spending, you will have no problem doing so.
Whether you're looking to save on your next Disney vacation or just want an easy way to spend and budget your expenses, a Disney Gift Card is a great option.
You can use it for just about everything Disney, from tickets and hotels to shopping and dining. Plus, there are no expiration dates or fees, and it is easily replaceable so that you can use your card for all your future Disney visits.