Disney World seems to be getting more and more crowded with each passing day. In years past, guests only had to worry about Disney World reaching capacity a few days out of the year, like Christmas and other major holidays.
But now, with the increasing crowds at almost all times of the year, Disney World capacity limits can be a real threat to your magical vacation.
Fortunately, if you know the ins and outs of these limits, you may be able to avoid them and enjoy the parks just the way you imagined.
Read on to learn more.
What Are Disney World Capacity Limits?
Each Disney park has a capacity limit or the maximum number of people allowed in the park.
Disney has these limits in place for two main reasons. First, the company wants to keep people safe. They need to be able to get people out quickly and safely in the event of a required evacuation.
Second, Disney wants to ensure that each guest has a magical visit. When parks are over capacity, it can be nearly impossible to do anything. Wait times for rides become so long that guests can't get on. It's impossible to get a reservation for dining, and wait times for quick-service dining may be over an hour. 
Guests may not even be able to move around the parks comfortably or shop in gift shops. Disney knows that if guests have a less-than-stellar experience, they'll be less likely to come back.
Too many people can also get overwhelming for cast members.
Capacity Closing Phases
As a Disney park nears capacity, it doesn't immediately shut down. Instead, it gradually closes in phases. Park managers monitor the crowd situation carefully and consider both how many people are in the park and how many people are anticipated.
There are two systems the park uses. Management moves through seven phases as the park nears capacity, while cast members go through four phases. We'll discuss the four phases as they have more effect on whether or not you get into the park.
Phase 1
People are still admitted to the parks, but the crowd levels are going up. The main parking lot is full, and other parking lots are used. Those driving must park their cars in lots and use Disney transportation to get to the parks. Resort guests may continue to use Disney transportation to get to the parks.
Phase 2
When the park hits Phase 2, ticket sales for the day are stopped. If you've already purchased a ticket, you may still enter. If you're staying at a Disney resort, are park hopping from another park, or are re-entering the park, you may enter.
In Phase 2, you may not purchase a ticket online or at the gates. Only those coming in by Disney transportation are allowed to enter.
Phase 3
By Phase 3, no one is allowed into the park except Disney resort guests and those who are either park hopping or re-entering. This phase is also called a Yellow Flag. You'll also be allowed in if you're an annual pass holder or if you have reservations at a restaurant or Bibbidi Bobbidi Boutique.
If you are staying off-site, you won't be allowed in, even if you have a ticket.
Phase 4
In Phase 4, the park is completely closed. No one is allowed in, even if they have a ticket, are staying at a resort, are park hopping, or are trying to re-enter. This phase is also known as a Red Flag.
Capacity Limits by Park
While many people think that Disney World capacity limits are fixed for each park, the numbers vary based on many factors. Capacity isn't necessarily based on the park's physical size. Animal Kingdom is the largest park and has the lowest capacity, while Magic Kingdom is the smallest park but has one of the highest capacities.
The number of cast members in a park can affect how many people are let in along with how many rides are operational, how many restaurants are open, and whether there's a new attraction opening. Managers monitor these factors to see if it's time to start limiting guests.
The numbers below are estimates and are always in flux. If you go during the off-season, capacity may be lower than when you go during one of the peak seasons. It's also important to note that while Disney has been increasing capacity since re-opening after Covid, the company has stated that they likely won't return to pre-Covid capacity levels.
Magic Kingdom
Magic Kingdom is Disney's smallest park. Still, it has one of the largest estimated capacities. It has the most rides and attractions, along with many restaurants and shops. It's capable of entertaining the most people.
Magic Kingdom is rumored to have a capacity between 85,000 and 100,000 guests, although some people put the number close to 60,000.
EPCOT
EPCOT is Disney's second-largest park and the largest park in terms of accessible areas. It also has the largest capacity at an estimated 110,000. 
While EPCOT doesn't have as many attractions as some of the other parks, it has the largest capacity because of its size and the many shops around World Showcase. Even if the lines are long for the rides, there's plenty for guests to do at EPCOT.
Hollywood Studios
Hollywood Studios is one of the smallest parks, and it can accommodate around 60,000 guests. It has the most recent rides of any of the parks, but the popularity of these rides tends to make the park even more crowded.
Animal Kingdom
Animal Kingdom is Disney's largest park (and the world's largest theme park) when it comes to physical size, yet its capacity is around 60,000. That's because much of Animal Kingdom is spread out. Kilimanjaro Safari alone is 110 acres.
The park has the fewest attractions and the smallest accessible areas. Even moderate crowds can make it feel packed.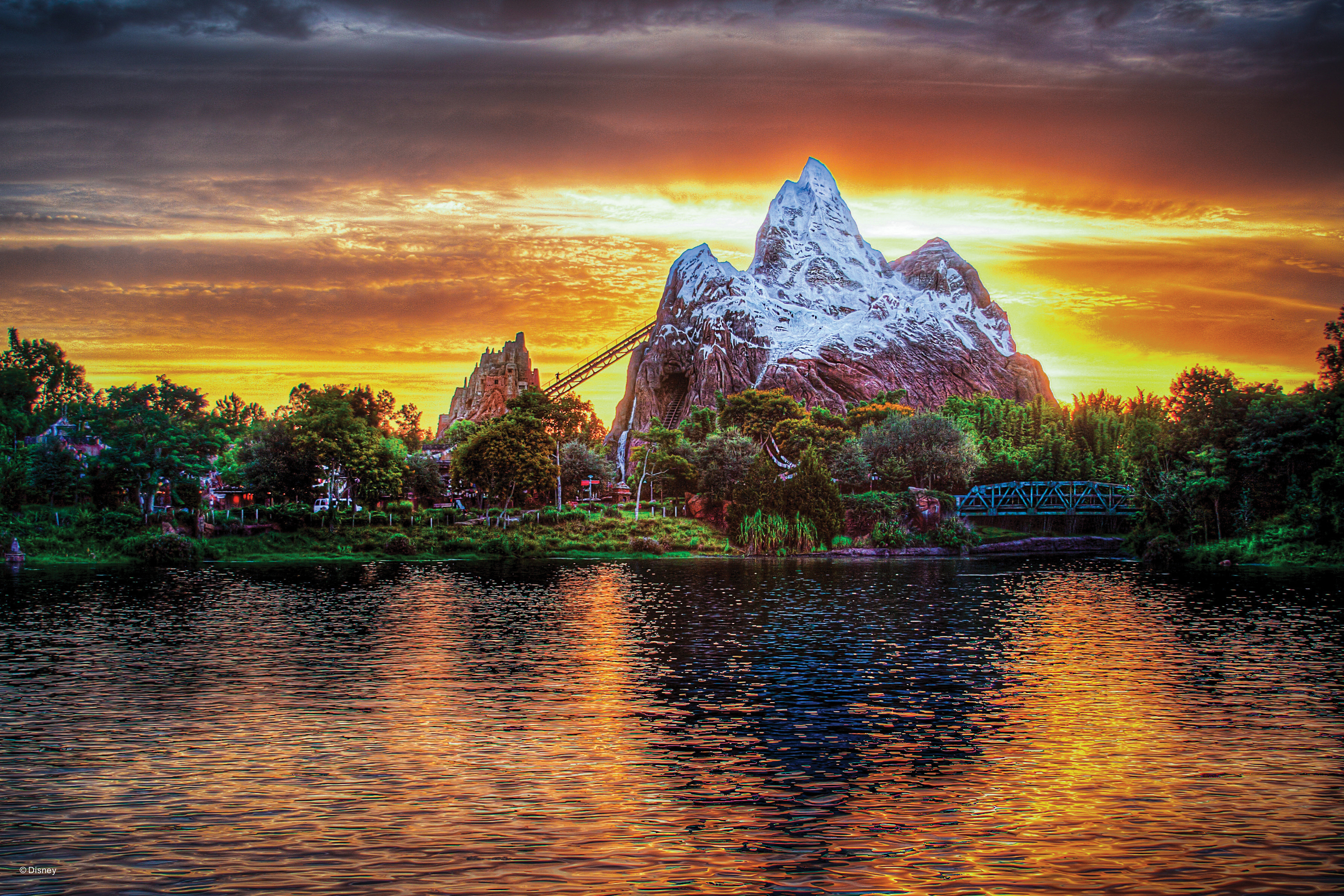 The Park Reservation System and Capacity
Disney instituted its park reservation system in 2020. When guests purchase their tickets, they must also make reservations for what park they plan to attend on each day. Guests must register in advance, and it's recommended to register as early as possible.
Before Covid, guests could purchase tickets and attend whichever park they wanted each day. The reservation system was instituted to maintain capacity limits while meeting guest expectations. Disney plans to continue with the reservation system.
A Park Pass reservation all but guarantees your admission into a park. If a park is at max capacity, you should be allowed in, but there's always a small chance that you could be turned away.
Tips for Avoiding Capacity Limits
If you are worried about Disney World capacity limits during your trip, you can try to avoid them. Follow these tips to avoid not being able to enter the park due to capacity.
Make Park Pass Reservations Immediately
You should check the reservation calendar to ensure your chosen parks are available on your chosen days before purchasing your tickets. If the parks you want aren't available, then you may want to consider rescheduling your trip to other dates.
Once you buy your tickets, make reservations immediately. There's no reason to wait and you can always go back and change them later.
Arrive Early
On the days that Disney reaches capacity; it usually happens during the afternoon. If you get to the park as early as possible, you'll likely get in before the park reaches capacity.
Don't Leave
As the park approaches capacity; it usually lets people re-enter. However, at full capacity, you won't be allowed to re-enter. If there's something you'd like to do in the park later in the day, such as seeing a parade or the fireworks, you should stay in the parks, especially if it's crowded.
Make Reservations
If you have a dining or experience reservation, you'll almost always be allowed into the park. If you need to go to a park later in the day and are worried you won't be allowed in, a reservation could be your entry ticket.
Get a Park Hopper
Disney's Park Hopper allows you to go to one park in the morning and then hop to another park after 2:00 PM. While a Park Hopper won't guarantee you entry if the park is at Red Flag capacity, it can get your entry during one of the other phases.
Choose an Optimal Time for Your Trip
There are certain times of the year when the park is more likely to reach capacity. If you can avoid going during some of the most crowded times of the year, you won't have to worry so much about the parks reaching capacity.
Best and Worst Times to Visit Disney World
The worst time to visit Disney World is around any of the major holidays, including Christmas, Thanksgiving, and Easter. All schools are out for a limited number of days, meaning that the parks are flooded with crowds.
The second worst times are during extended breaks from school, like summer or spring break. Trips are more staggered during these times, but the crowds can still be overwhelming.
The best times to go to Disney World are February, the first part of March, August, and September. People are less likely to take their kids out of school during these times, so the parks will be less crowded.
What to Do If Disney World Is at Capacity?
If you're at Disney and the parks reach capacity, your vacation isn't ruined. You still have options to make your vacation magical.
Get a Dining Reservation
A dining reservation gives you a better chance of getting into a park. Although dining reservations can fill up months in advance, you may be able to get a last-minute cancellation.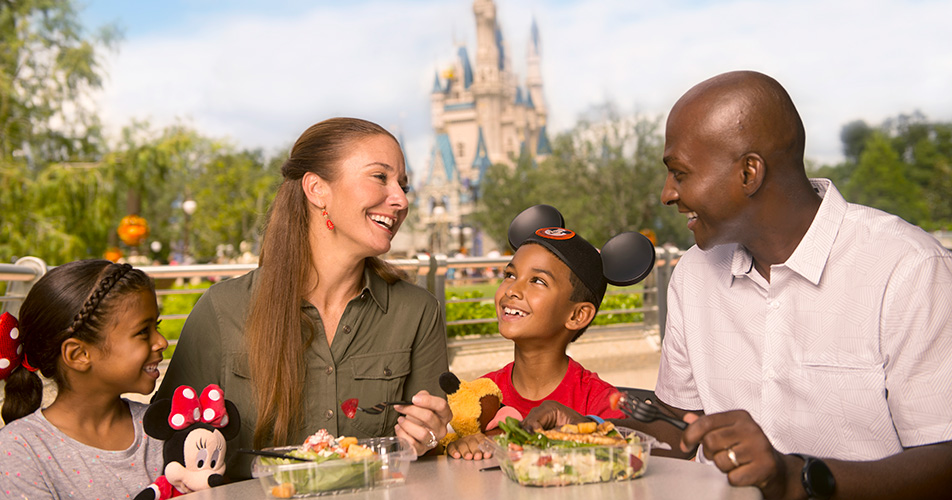 Buy a Park Hopper
If you can't get into the park you want to, try to get a reservation at another park and buy a park hopper pass. You can spend the morning at the new park and hop over to the park you originally wanted after 2:00 PM. There's a chance it may no longer be at capacity.
Parting Thoughts
Disney World capacity limits can be frustrating, especially if you have no choice but to visit during one of the busier times of the year. However, these capacity limits serve to make your experience safer and more manageable.
In addition, the new reservation system helps with capacity limits. So with the right planning, you should be able to enjoy your trip without worrying too much about capacity.
More about our TFVG Author
A seasoned traveller, Dad, and avid sports tourist, James foundered The Family Vacation Guide to share his expert vacation experiences- especially when it comes to being a travelling family man.
Featured in Travel articles such as Travel + Leisure, TripSavvy and SFGate, you know you're reading some of the best vacation tips online.