Walt Disney World has many appealing qualities, ranging from breathtaking theme park rides to magical character experiences. One of the fun perks of a Disney vacation is the many tasty snacks available at stands throughout the parks.
If you are a Disney street food fanatic, you may be interested in a Disney popcorn bucket. Read on to learn more about how Disney World refillable popcorn buckets work and whether they're worth all the hype.
What Are Disney World Refillable Popcorn Buckets?
Disney World refillable popcorn buckets are souvenir popcorn buckets that you can purchase and then refill for a discounted price. These popcorn buckets are available throughout the theme parks and come in various designs.
Disney popcorn buckets are an attractive and practical memento of your visit to the happiest place on Earth. The refillable popcorn buckets typically cost between $13 and $25, depending on the bucket design. The special limited edition buckets are usually more expensive than the standard refillable bucket.
After your initial popcorn bucket purchase, you can get unlimited refills throughout your Disney World visit, with each refill costing $2.25. For comparison, the standard popcorn price is usually $5. However, if you order flavored popcorn, a refill may cost the same as the regular price.
Disney Popcorn Bucket Designs
You can find Disney refillable popcorn buckets at most popcorn stands in Disney World, but you may have to hunt around if you have a specific bucket design in mind. Disney makes popcorn buckets themed around characters, attractions, and events. Some Disney super fans have collections of all their favorite limited-edition popcorn buckets.
Those that are unfamiliar with Disney World popcorn buckets should explore the current designs in advance, so they don't miss out on any special souvenirs.
50th Anniversary Disney Skyliner Popcorn Bucket
Disney released several new popcorn bucket designs to honor Disney World's 50th Anniversary Celebration, which started on October 1, 2021, and runs until March 31, 2023. The Skyliner popcorn bucket pays homage to the Disney Skyliner with a gondola-shaped container.
Walt Disney World 50th Anniversary Popcorn Bucket
The standard Walt Disney World 50th Anniversary popcorn bucket has the same shape as the regular refillable Disney bucket but features a 50th Anniversary illustration. This standard bucket is the most affordable of the 50th-anniversary bucket designs.
Walt Disney World 50th Anniversary Iridescent Balloon Popcorn Bucket
The iridescent balloon popcorn bucket has been extremely popular and is often out of stock in the park. The bucket replicates the classic Mickey-shaped Disney balloon and comes in four colors: pink, blue, green, and yellow.
Walt Disney World 50th Anniversary Mickey Popcorn Bucket
The 50th Anniversary Mickey popcorn bucket is a full-body hollow Mickey Mouse. The bucket shows Mickey wearing his 50th-anniversary outfit. You can also find the Minnie Mouse version of this popcorn bucket.
Mickey Mummy Popcorn Bucket
If you happen to visit Disney World around Halloween, you may be lucky enough to come across a Mickey Mummy popcorn bucket. Mickey is wearing a playful mummy costume for this bucket and holds a Jack-O'-Lantern.
Casey Jr. Popcorn Bucket
The Casey Jr. popcorn bucket comes in the shape of the engine car of the Storybook Circus train. This bucket is a rare find that only sometimes appears in Magic Kingdom.
Star Wars Popcorn Bucket
Of course, Disney also makes Star Wars popcorn buckets. The standard Star Wars bucket has the regular popcorn bucket design with a Star Wars illustration on the side.
Millenium Falcon Popcorn Bucket
For an elevated Star Wars bucket, be on the lookout for the Millenium Falcon popcorn bucket. This bucket is a fantastic replica of the Millenium Falcon and makes for an avant-garde popcorn vessel.
Disney KiteTails Popcorn Bucket
If you go to Animal Kingdom, you can find the Disney KiteTails popcorn bucket, which has an illustration of the park's KiteTails show.
Simba Popcorn Bucket
Animal Kingdom also sells the Simba popcorn bucket. This bucket is shaped like an adorable baby Simba from The Lion King and has straps for easy carrying.
Disney Popcorn Flavors
Disney has exceptionally good theme park popcorn. Unlike many of the Disney ice cream treats, there isn't anything specifically Disney-themed about the popcorn (unfortunately, they haven't figured out how to make the kernels pop into Mickey shapes yet). Nevertheless, the popcorn's buttery, savory taste reflects Disney's commitment to quality.
Plus, Disney World offers more than the standard butter flavor. Popcorn enthusiasts can look forward to sampling many flavors when they return for bucket refills. All Disney World popcorn is made with Pop Secret popcorn, an official Disney partner.
Butter Flavor Popcorn
When in doubt, go with the classic. Disney's butter popcorn will never disappoint you regarding freshness or flavor. Furthermore, Disney butter popcorn is vegan.
Maple Popcorn
The World Showcase in EPCOT has some of the most creative popcorn flavor options, and the maple popcorn at the Canada pavilion is a prime example. If you like a mix of sweet and salty snacks, maple popcorn is worth a try.
Caramel Popcorn
You can find caramel popcorn at a few different locations in Disney World. The popcorn cart in Fantasyland is a reliable spot if you're craving this sugary treat.
Candy Popcorn
If you like your popcorn with a little more pizzazz, check out the candy popcorn on Main Street, U.S.A. This fun Main Street dish has various topping options, such as chocolate syrup.
Cheese Popcorn
You can also get your popcorn bucket refilled with some cheesy goodness. For the best cheese-based popcorn flavors, head to the Future World area of EPCOT.
Kat Saka's Kettle Popcorn
Go to Star Wars: Galaxy's Edge to taste some fantastic popcorn that comes in unusual but yummy flavor combinations.
Where Can You Find Disney Refillable Popcorn Buckets?
Not every single popcorn stand in Disney World sells refillable popcorn buckets, but they should still be relatively easy to get. The popular limited edition designs are a little tougher to find since they are sold at fewer locations and usually sell out quickly.
Magic Kingdom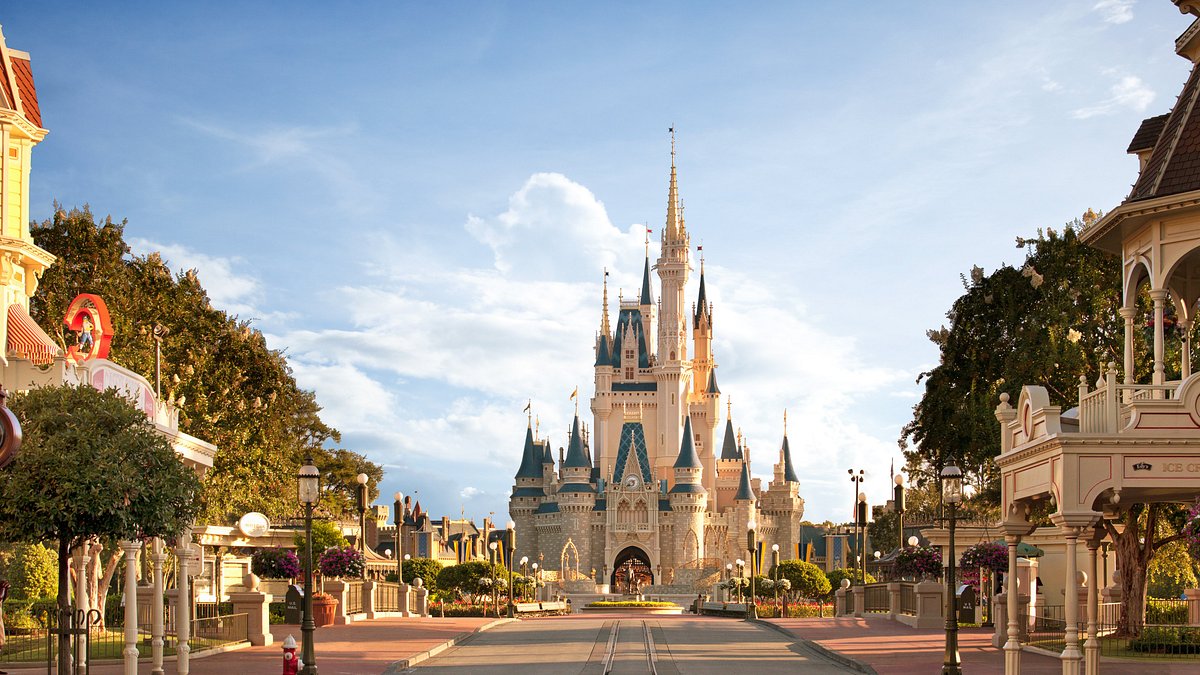 Magic Kingdom has a cornucopia of popcorn bucket options. This park is probably your best bet for finding 50th Anniversary buckets and other novelty designs.
Seasonal buckets like the Halloween Mummy Mickey bucket are typically sold in Magic Kingdom. Magic Kingdom also has themed buckets for certain park rides, such as the Casey Jr. bucket for the Storybook Circus train.
Popcorn carts in all of the Magic Kingdom land sell refillable buckets, including Main Street, Fantasyland, Frontierland, Tomorrowland, Liberty Square, and Adventureland. You can also find buckets at the popcorn cart near Cinderella's castle.
EPCOT
EPCOT doesn't have as many super eye-catching popcorn bucket designs as some of the other parks, but it is a good source for some of the 50th Anniversary buckets. The Skyliner bucket, in particular, is regularly sold at EPCOT.
Multiple Future World popcorn carts sell popcorn buckets. If you are walking the World Showcase, you can purchase a refillable bucket at the Canada Pavilion or the America Pavilion.
Disney's Hollywood Studios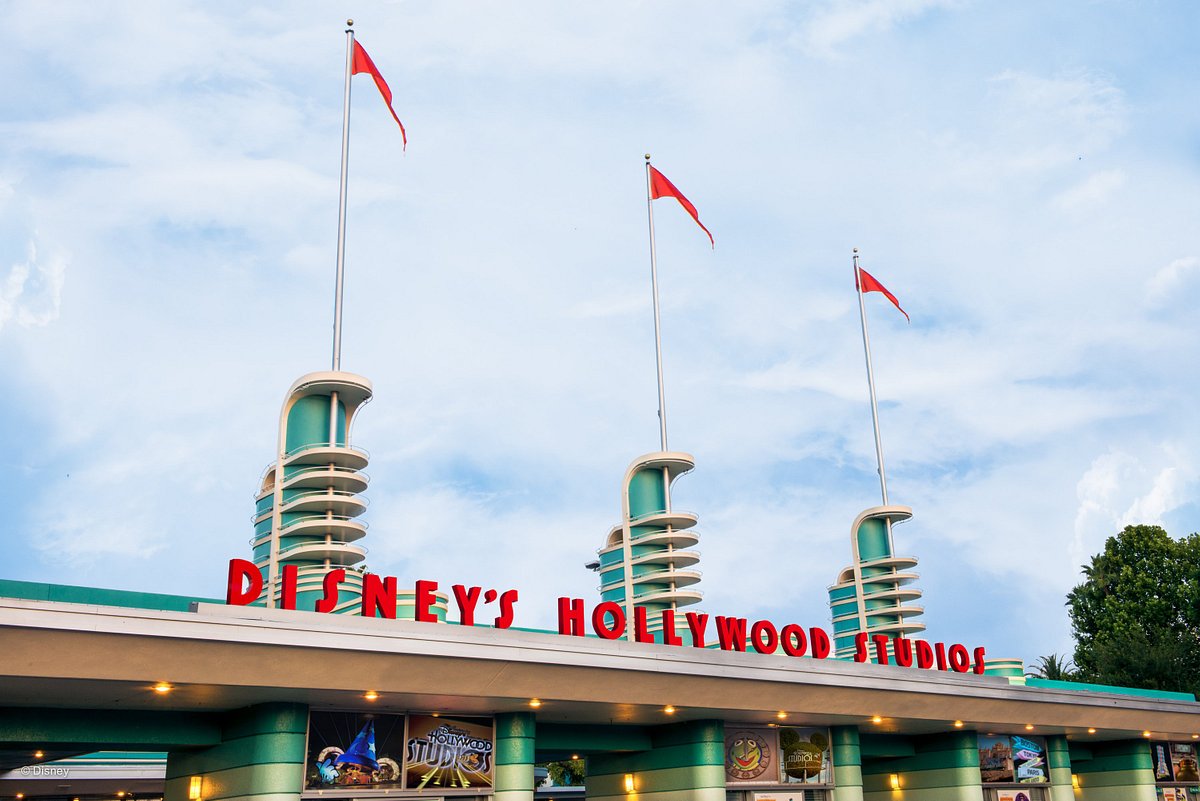 If you are eager to get a Star Wars popcorn bucket, you must go to Disney's Hollywood Studios. Star Wars: Galaxy's Edge is located in this park and is the only place that sells the beloved Millenium Falcon bucket.
In addition to the Star Wars buckets, Hollywood Studios offers various refillable bucket designs at popcorn carts throughout the park. You can look for buckets near the Animation Courtyard, the Chinese Theater, or the Hyperion Theater, to name a few popular locations.
Disney's Animal Kingdom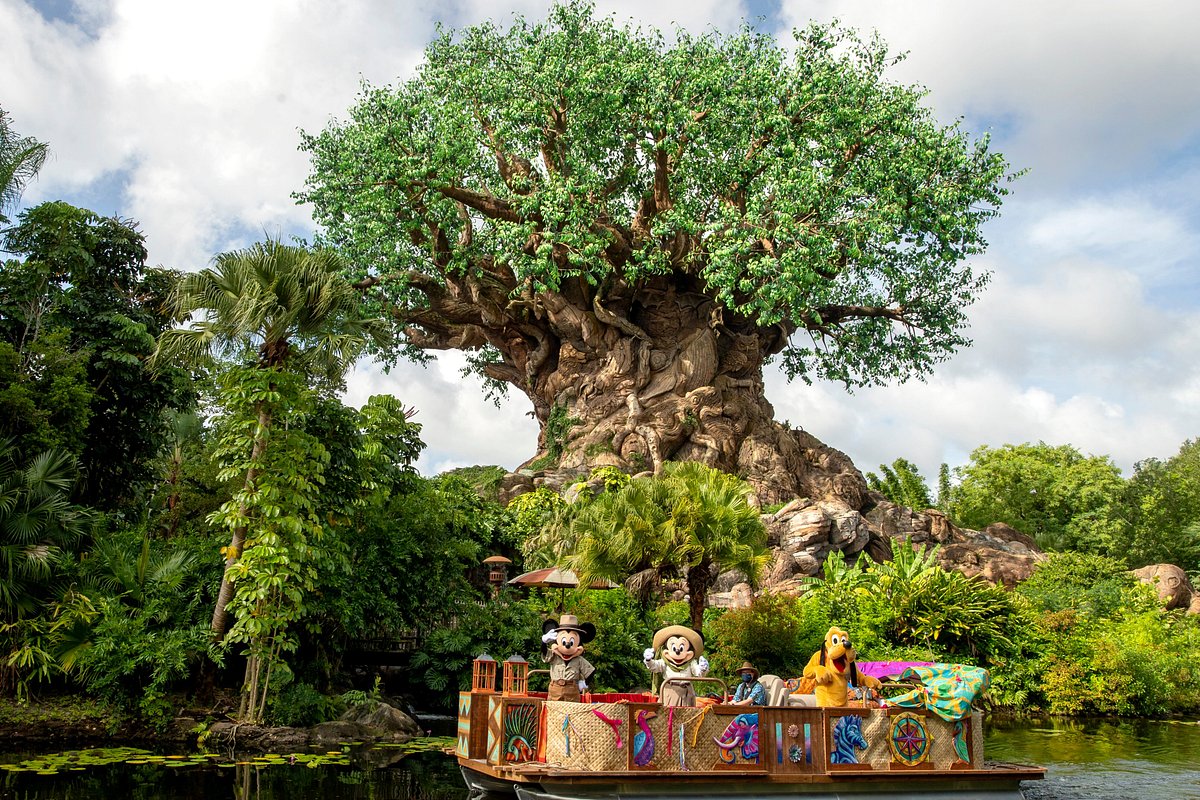 Disney's Animal Kingdom has some adorable themed popcorn buckets that you may want to get. Lion King fans want to look for the Simba popcorn bucket at the Mahindi snack stand. Other popcorn carts that sell buckets are located near Expedition Everest, Dinoland USA, and Discovery Island.
Frequently Asked Questions
Here are answers to some of the most frequently asked questions about Disney World refillable popcorn buckets.
How long can you refill Disney popcorn buckets?
You can get refills on your Disney popcorn bucket for the duration of your visit. Theoretically, you can save your popcorn bucket for your next Disney vacation and continue to get refills. Although this isn't the official park policy, most cast members are lenient about it and will happily give you your refill.
Can you buy Disney World popcorn buckets online?
Theme park guests can mobile order buckets ahead of time on the official Disney World app. You can also find popcorn buckets being resold online as collector's items.
Why do people collect Disney popcorn buckets?
Disney popcorn buckets are a clever collector's item because new limited edition designs are constantly released, making each bucket in your collection unique. They are also extremely practical souvenirs since you can save money on popcorn in the long run.
Final Thoughts
Overall, a refillable Disney popcorn bucket is worthwhile if your family loves to eat popcorn and plans on getting it multiple times during your vacation. The refillable bucket is an especially good investment if you get one of the standard designs that cost $13.
But if popcorn isn't enough to satiate your appetite and fuel your Disney experience, consider checking out a few of the best Disney boardwalk restaurants, or save a few dollars and dine at one of the most budget-friendly restaurants in Disney. However, if a daily popcorn treat is your idea of an ideal Disney experience, grab your flavor-packed bucket and enjoy all that Disney has to offer!
More about our TFVG Author