Disney's Port Orleans Resort is one of the most popular resorts on property. Once they stay there, many people decide to make it their home resort. It's one of the most intricately-themed resorts with plenty of extra things to see and do.
Is the Port Orleans Resort the perfect fit for your vacation? Will it give you the Disney feel you want with all the amenities to make your trip fun?
Read on to learn everything you need about this fantastic resort for families of all ages.
Overview of Disney's Port Orleans Resort
Disney resorts are split into three categories:
Port Orleans is a moderate resort. You'll get more features and amenities than a value resort, but you won't pay nearly as much as you will for a deluxe.
Disney's Port Orleans opened in 1991. It was called Dixie Landings at the time and had a (fictional) backstory of two men who opened a cotton mill. In 2001, Disney changed the name along with several other elements of the park. They did not comment, but it seems they were trying to distance themselves from any racist connotations, as they've done with other attractions.
The Resort is situated on the Sassagoula River and split into two sides – Riverside on the north and the French Quarter on the south. The resort brings to mind two distinct aspects of Louisiana culture: life on the Mississippi River in the 1800s and the French Quarter at Mardi Gras.
Where Can You Find Disney's Port Orleans Resort?
The Port Orleans Resort is located near the Epcot area. It's also near Typhoon Lagoon and a short drive to Hollywood Studios. It's farthest from Magic Kingdom and Animal Kingdom.
Port Orleans Resort: Riverside and French Quarter
Port Orleans is one of Disney's larger resorts, two resorts in one. The Mississippi River inspires the Riverside section during the antebellum South. It's the larger of the two sections and tends to have more to do and more crowds.
The French Quarter puts guests in a classic Mardi Gras scene. Enjoy live jazz music and New Orleans-inspired architecture. The French Quarter is the smaller and quieter of the two sections.
While many seem to prefer Riverside due to the abundance of dining options and activities, everyone seems to have their favorite. The side you pick will be based on the type of vacation you want.
Room Types at Port Orleans Resort
While there are similar room options at the Riverside and French Quarter, a few differences may make you lean towards one or the other.
Riverside
Rooms at Port Orleans Riverside are split into two parts – Magnolia Blend and Alligator Bayou. Alligator Bayou is made of two-story buildings and only has stairs. Magnolia Bend's buildings are three stories and have elevators.
Standard Rooms
Standard rooms have either one king bed, two queen beds, or two queen beds with a child pull-down bed. All sleep up to four adults and the ones with the pull-down beds can fit an additional child.
Guests have the option of views when choosing their rooms:
Preferred
River
Woods
Pool
Standard
Hotel rooms don't have a balcony, so it's recommended to choose a room in proximity to the main areas of the resort as opposed to a view.
Royal Guest Rooms
Royal Guest Rooms have a little extra touch of magic in their theming. The decor is more ornate and everything looks fit for a prince or princess. The headboards have a fun fireworks show built into them as well.
These rooms are located in Magnolia Bend. Guests can choose between a River or Woods View. Each room has two queen beds and sleeps up to four adults.
French Quarter
The French Quarter side is smaller and a lot quieter than the Riverside. Rooms have an option of either a king bed or two queens. King rooms can sleep up to two adults while rooms with two queens can sleep up to four.
Guests can choose between one of the following views:
Room rates depend on which view you choose. As rooms don't have a balcony, choosing a room is best based on your preferred location.
Dining Options at Disney's Port Orleans Resort
Disney's Port Orleans Resort offers several dining options for their guests, including quick bites and sit-down experiences.
Boatwright's Dining Hall
Boatwright overlooks the Sassagoula River on Riverside. It's a casual table service restaurant serving delicious southern-inspired meals. You can grab dinner while you soak up its warm atmosphere.
Choose from entrees like jambalaya, prime rib, or shrimp and grits. You can get the All-You-Care-to-Enjoy Chef's Platter if you want a little of everything.
Mardi Grogs
Mardi Grogs is a bar near the Doubloon Lagoon in the French Quarter. It's an excellent spot to stop if you're enjoying a pool day or getting ready to take a stroll on the Sassagoula River.
The bar serves beer and wine along with specialty cocktails. The food menu includes sandwiches, salads, and pretzels.
Muddy Rivers
Muddy Rivers is a poolside bar in Riverside. It's located on Ol' Man Island and is a good place to stop for a drink or quick service meal while spending a day on the "island."
Enjoy a salad, sandwich, or pretzel while sipping on a signature cocktail like All That Jazz or Front Porch Breeze.
River Roost
The River Roost is a lounge located in Riverside. In addition to wine and beer, it serves specialty cocktails and non-alcoholic beverages. Appetizers like loaded potato puffs and bayou wings are served in the evenings.
While enjoying your beverage, pianist and comedian Yehaa Bob will entertain you and your little ones.
Riverside Mill Food Court
The Riverside Mill Food Court is Port Orleans's only food court. It's located next to a working water wheel and cotton press. The food court serves a full breakfast along with lunch and dinner.
In addition to burgers and pizza, you can get some Louisiana-inspired fare like gumbo or jambalaya.
Sassagoula Floatworks and Food Factory
Sassagoula Floatworks is a quick-service restaurant located in the French Quarter. It serves most of the same dishes as the Riverside Mill Food Court along with breakfast.
Scat Cat's Club – Cafe/Lounge
Scat Cat's Club is a lounge in the French Quarter area. You can have a specialty cocktail, wine, or beer along with appetizers. The lounge features jazz music to set the New Orleans ambiance.
Right outside the lounge is the cafe. Here you can try a New Orleans specialty with a Disney twist – Mickey ears beignets.
Pools at Port Orleans Resort
Both sides of the Port Orleans Resorts have swimming pools. Guests are welcome to use all pools, no matter what side of the resort they're staying on.
Riverside Pools
Riverside has six pools. Five are leisure pools spread across the property. There is also a feature pool. It's located on the recreational island Ol' Man Island. It's 3.5 acres.
The pool features a 91-foot-long water slide that looks like it's part of the mill. You can also take a dip in the whirlpool or take the little ones to the kiddie pool.
French Quarter Pools
Doubloon Lagoon, the French Quarter's feature pool, brings the magic of Mardi Gras to Disney guests. Enjoy live jazz music "played" by an all-alligator band. Take a slide down the 51-foot-long sea serpent water slide. Wind down and relax in the whirlpool.
The nearby children's water play area features small slides and splash pads, making the French Quarter a draw for families with younger guests.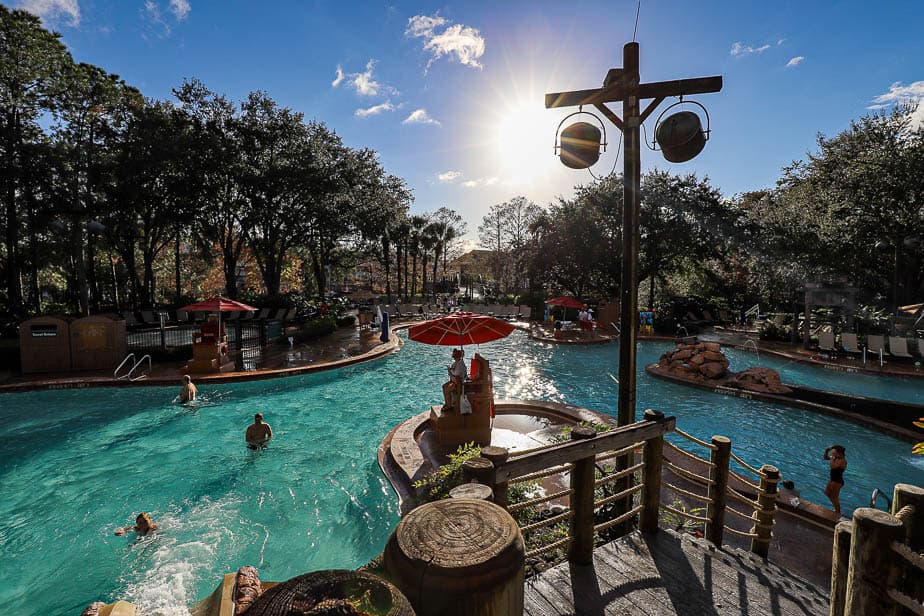 Other Things to Do at Disney's Port Orleans Resort
Guests keep returning to the Port Orleans Resort because there are so many recreational activities, making it the perfect resort if you don't plan to spend all of your trip in the parks.
Horse-Drawn Carriages
If you want to experience the lavish scenery of Port Orleans in style, consider booking a horse-drawn carriage. You'll get a 25-minute ride on the Sassagoula River. Carriages can hold four adults or two adults and three kids.
Movies Under the Stars
After a long day at the park, it's nice to wind down with a Disney film. You can head to the courtyard on Sundays, Tuesdays, Thursdays, or Saturdays to enjoy an outdoor movie.
Cajun Campfire
Every evening, your family can enjoy a campfire near the courtyard. There's music, games, and activities for the whole family. You can even bring your own s'mores supplies or buy a kit at the campfire.
Bike Rentals
Port Orleans is a large resort with plenty of lovely areas to explore. You can rent bikes to explore the entire resort. Adults can get a child seat with their bikes and all kids get a helmet.
For another fun experience, you can rent a Surrey bike and keep the family together. Surrey bikes can hold two, four, or six guests.
Fishing
There are two opportunities for fishing at Port Orleans Resort. You can charter a boat for a two- or four-hour fishing excursion in the marina.
You can also have fun dockside fishing on Ol' Many Island. There are plenty of fish to catch, but all are catch and release.
Walking/Jogging
Nothing beats taking a stroll or a jog along the banks of the Sassagoula River. There's a mile-long path there making it easy to keep up with your miles.
Playgrounds
Port Orleans has two playgrounds to keep the little ones entertained while you're spending a day at the resort. One of the playgrounds is located in the French Quarter near the Doubloon Lagoon. The other is on Ol' Man Island in Riverside.
Both play areas feature slides and climbing structures.
South Quarter Games
South Quarter Games is an arcade located in the French Quarter near the lobby. It's the smaller of the two arcades at the resort but is usually less crowded. It has video games along with air hockey and pinball.
Arcades require you to load money onto a game card. You can use these cards at all arcades on Disney property.
Medicine Show Arcade
The Medicine Show Arcade is located near the Riverside lobby. It has over 70 games and is a great spot for teens to hit up while on a rest day. All arcade games are family-friendly.
Amenities
Guests who stay at Port Orleans Resort enjoy several amenities including:
Transportation to and from parks
WiFi
Housekeeping
Laundry room access
Shopping
A couple of stores at the Port Orleans Resort help you find things you may have forgotten at home or pick up a few extra souvenirs.
Fulton's General Store
Located in Riverside, Fulton's General Store has a wide range of Disney merchandise like clothing, toys, and housewares. It also sells specialty MagicBands.
You can also pick up essentials like sunscreen, Tylenol, and alcohol.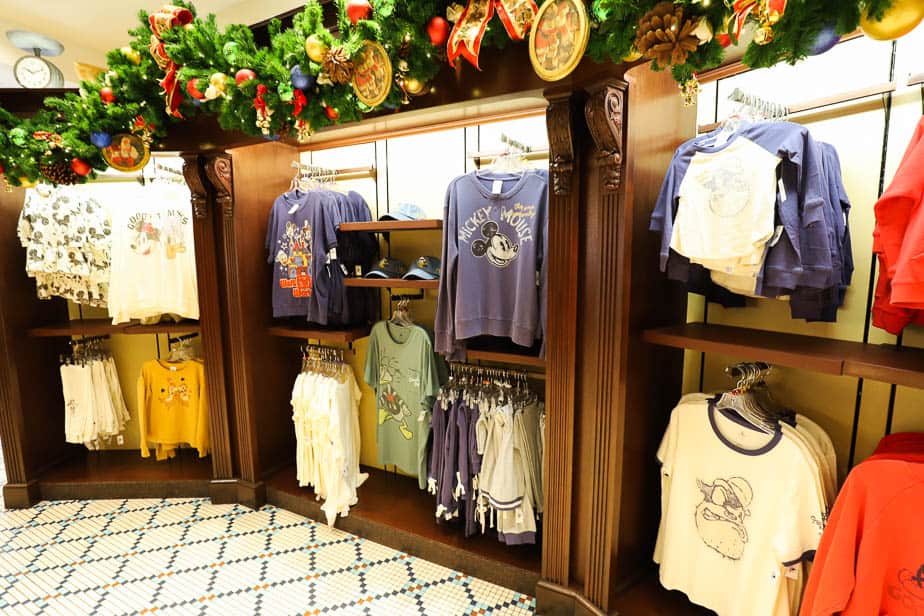 Jackson Square Gifts and Desires
Jackson Square Gifts and Desires is located in the French Quarter. It has Disney and hotel-specific merchandise. It's also a good stop for pirate and princess products.
Parking
Parking lots are situated around both sides of the hotel. Resort guests pay a nightly self-parking fee. Guests get free parking at all of the parks.
Checking In and Checking Out
Guests can check in starting at 3:00 PM on the day of their arrival. You can check in at the front desk or online through the My Disney Experience (MDE) app. If you arrive early, you can leave your things with Bell Services and head to the parks. They'll transfer them to your room when it's ready.
Check-out is at 11:00 AM on the day of your departure. You can use the MDE app or, if you forget, you'll be automatically checked out. If you like, you can leave your bags with Bell Services, head to the parks, and then retrieve them when you're ready to head home.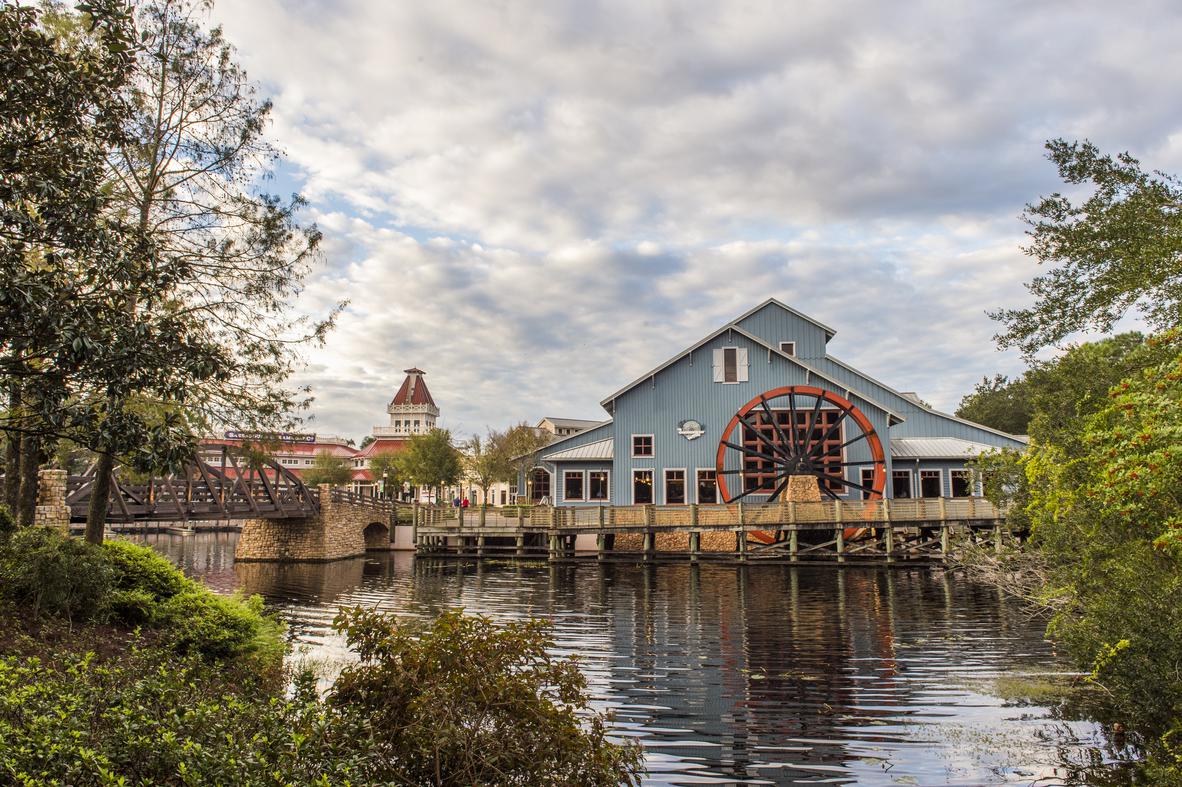 Pets at Port Orleans Resort
Until recently, Disney hasn't allowed pets at the parks other than service animals. It's currently trying out a new dog-friendly resort program.
Port Orleans – Riverside is one of the hotels that allow for dogs in a limited number of rooms. You can have up to two dogs per room and they must stay at the resort.
Getting to the Parks From Disney's Port Orleans Resort
Port Orleans offers complimentary travel to all four Disney parks, water parks, and Disney Springs. There are several bus stops located around the resort.
Magic Kingdom, Epcot, Hollywood Studios, and Animal Kingdom
The easiest way to get to all four parks is to take the bus service. Epcot and Hollywood Studios are the closest with a ten-minute ride. Magic Kingdom will take around 15 minutes while Animal Kingdom averages 20.
It's important to note that these times are when the bus leaves the resort. The bus will travel to all resort stops before leaving, making your journey longer.
Disney Springs
You can get to Disney Springs by bus. You can also take a water taxi along the Sassagoula River. The ride is around 30 minutes.
You can also take the water taxis from one side of the resort to the other.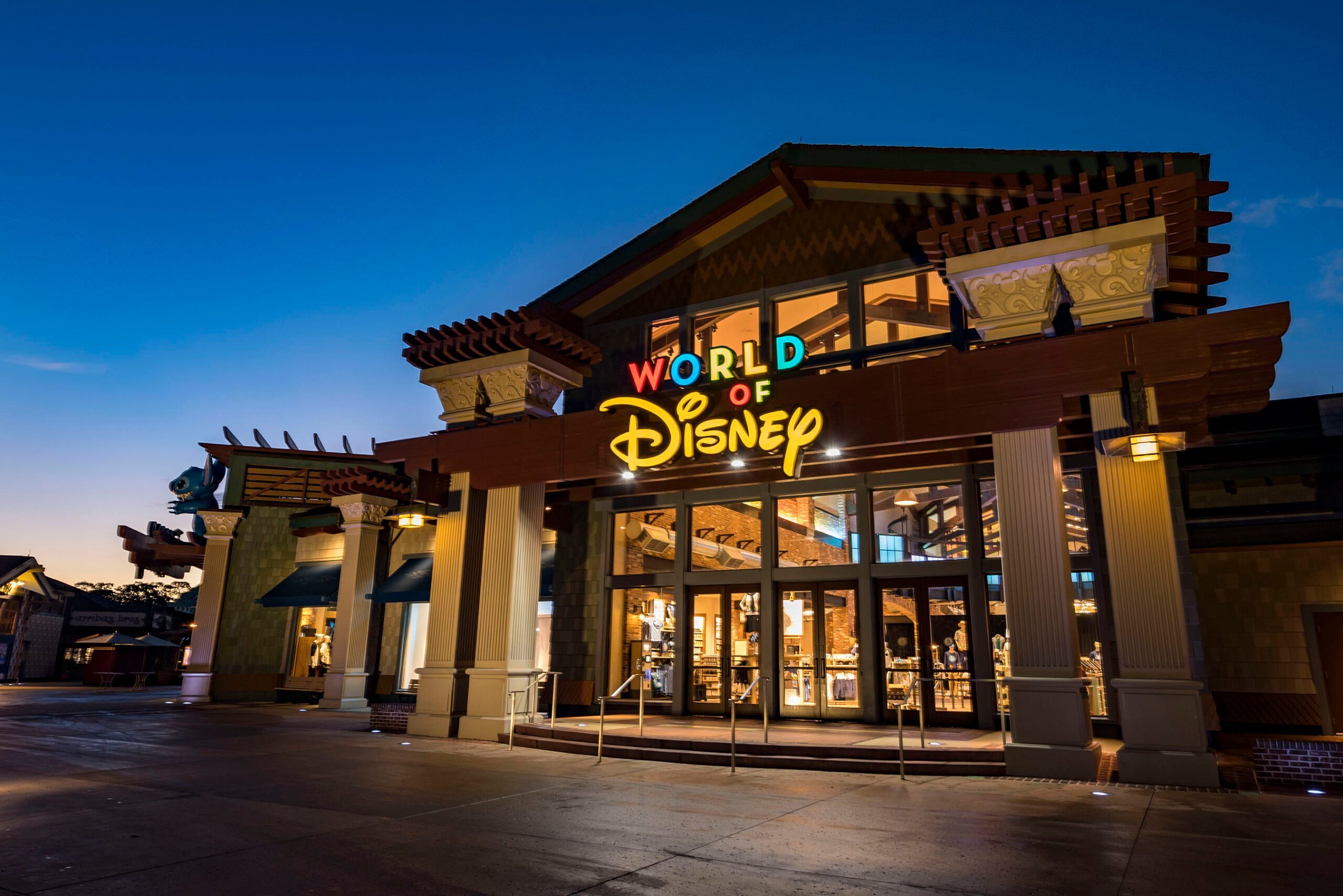 Disney's Port Orleans Resort: Pros and Cons
Disney's Port Orleans Resort is a guest favorite for many reasons. However, there are a few disadvantages that make people choose another resort.
Pros
Some of the best things about Disney's Port Orleans Resort include:
Lavish design details
Many recreational activities
Southern/Cajun meal options
One of the quieter resorts
Two feature pools
Cons
Some things that guests don't love about Port Orleans include:
Too many bus stops
The massive size of the resort
Frequently Asked Questions
Do you still have questions about Port Orleans Resort? We have answers!
Should I stay in the French Quarter or Riverside?
One side isn't necessarily better than the other, it just depends on what you want. Riverside is larger and has more food and recreation options. It can also be noisier and crowded.
The French Quarter is quieter and perfect for people looking for a relaxing vacation.
Is Port Orleans a value resort?
Port Orleans is a Moderate resort. You get extra amenities over the value resorts, like a feature pool with a water slide, but the price is considerably lower than the deluxe resorts.
Final Thoughts: Disney's Port Orleans Resort
You should have a good idea of what the Port Orleans Resort is like by now. The elegant theming and laid-back atmosphere make it a guest favorite. There's a lot to do and see, although the bus services leave a little to be desired.
Port Orleans is a great option for families who want a more relaxed, slower trip. You won't get all of the perks of staying in a deluxe resort and you won't get the Disney theming you'll find in the value resorts, but Port Orleans may prove to be a welcome (and slightly more affordable) respite from the hustle and bustle of the parks.
More about our TFVG Author
A seasoned traveller, Dad, and avid sports tourist, James foundered The Family Vacation Guide to share his expert vacation experiences- especially when it comes to being a travelling family man.
Featured in Travel articles such as Travel + Leisure, TripSavvy and SFGate, you know you're reading some of the best vacation tips online.