If you are planning a family vacation to Florida with kids, you may be wondering if Miami or Orlando is the right choice.
There are excellent reasons to visit both, so you need to think about what your family enjoys doing and your budget.
Why Miami Is a Great Place for a Family Vacation
There are many reasons that Miami can be a great vacation destination for families with kids. Miami is a less expensive city to visit than Orlando. There is generally a wider variety of cuisines available. You can find great family-friendly places to stay, and the ocean is often only steps away.
Top Things to Do in Miami with Kids Away From the Beaches
There are many kid-friendly attractions in Miami, including:
Phillip and Patricia Frost Museum of Science – This downtown hands-on science museum has a planetarium and aquarium.
Miami Children's Museum – This museum in the downtown area contains a life-size sea room, sandcastle, and other areas to encourage creative play.
Zoo Miami – Take a ride on the monorail to see over 3,000 animals before playing at the splash pad.
Seaquarium – Go for a swim with the seals and dolphins before watching the flamingos sunning themselves.
FunDimension – Ride the bumper cars or challenge your family to a game of laser tag before letting your children go wild on the three-story playground.
Zoological Wildlife Foundation Miami – Interact with primates, big cats, and other wildlife on a tour.
Miami Children's Museum – Watch a performance at this theater, voted one of the best children's theaters in the United States.
Hard Rock Stadium – Check the calendar because you may be able to watch football, basketball, tennis, or Formula 1 racing.
Top Beaches for Families in Miami
There are over 17 beaches near Miami. While South Beach may be the most recognized, other options are more family-friendly.
One of them is Bill Baggs Cape Florida State Park, about 10 minutes from downtown Miami. There are two restaurants in the park and a picnic area. Head to the top of the Cape Florida Lighthouse- one of the oldest structures in the Miami area- to enjoy views of Biscayne Bay and the Atlantic Ocean.
On the other end of Key Biscayne is Crandon Park. This beach is a favorite of many kiteboarders, and the sand is perfect for building sandcastles. Within this park are concessioners who rent canoes and kayaks, and there are also tennis courts and a golf course.
Matheson Hammock Park is about nine miles south of Miami. The artificial atoll pool is an excellent option for those who do not want to swim in the ocean. The whole family can take sailing lessons at this park, where you can also go kiteboarding. Enjoy a meal in the restaurant nearby.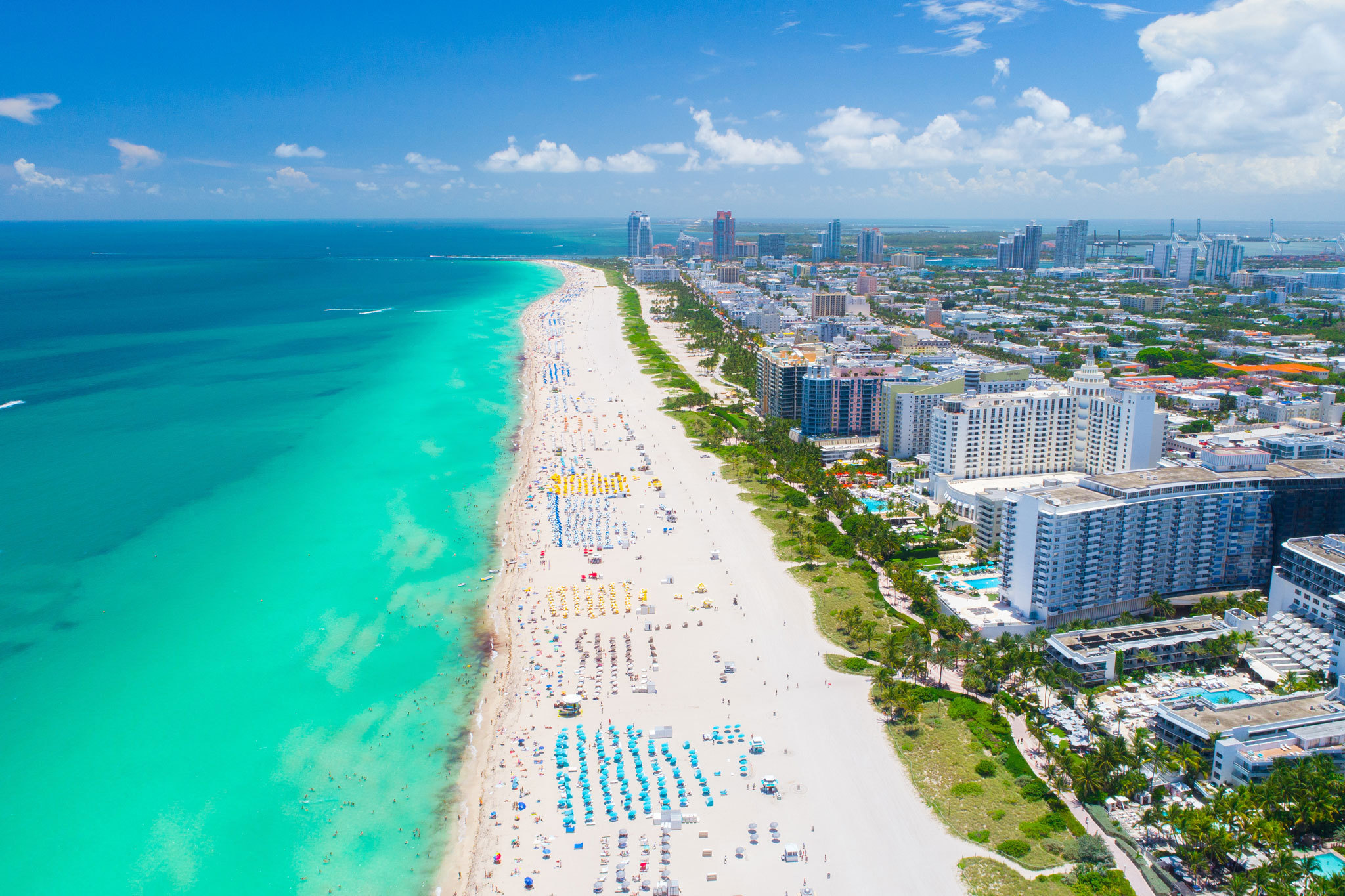 Top Family-friendly Restaurants in Miami
While there are many opportunities for clubbing and eating in five-star dining establishments in Miami, you will also find terrific family-friendly restaurants.
Consider Ms. Cheezious, a restaurant that serves a great variety of grilled cheese sandwiches, including gluten-free and vegan options. We suggest trying their S'mores Melt made with roasted marshmallows, salted chocolate hazelnut spread, and graham cracker crumble on sourdough bread.
Your children will especially enjoy brunch on the patio at the 94th Aero Squadron restaurant as they watch the planes take off from Miami International Airport. Another option is Sweet Dogs, which provides a wide variety of hot dogs that are named after Miami sports teams and legends- like the Miami Marlin, which has plantains, banana peppers, onions, BBQ sauce, and a fried egg.
Delighting customers since 1956, you can get burgers and hot dogs at Jaxson's Ice Cream Parlor and Restaurant, and your children will be certain to love the variety of ice cream provided. Consider leaving extra time to shop at their country store.
Live Mexican bands often play at the upscale restaurant Cantina La Veinte, where kids can make their own tacos. We suggest sitting at the shaded patio for a more comfortable experience.
Lastly, the Sugar Factory will have your children's eyes light up with delight as they spy many rows of brightly-colored candy available. This restaurant serves delicious ice cream sundaes, along with hot dogs and hamburgers.
Top Family-friendly Hotels in Miami
You can easily find hotels in Miami at every price point, and most of the major chains have multiple locations.
Located 21 miles north of Miami in Hollywood, Florida, the Diplomat Beach Resort features a waterpark and a bounce house. You can use their complimentary bikes for a family bike ride. Eight restaurants are available, and most rooms and suites offer stunning views.
The JW Marriott Miami Turnberry Resort and Spa is surrounded by a three-mile nature walk, so it is the perfect place for your children to let off steam. There are two family-friendly swimming pools, plus a children's pool. Children can also challenge their parents to a free round of golf at this resort's two golf courses.
If you want a hotel with a beach, consider Setai in South Beach. Workers constructed this building in 1936, and it has many Art Deco features. There are also two restaurants and three swimming pools.
If you're looking for the best luxury hotels in Miami for families, our blog should come in handy.
Why Orlando Is a Great Choice for a Family Vacation
Many families dream of going to Orlando's theme parks. There are other fantastic options, but an Orlando vacation can be pricey. You can find a variety of dining options and other things to do. Let's explore more about Orlando.
Top Things to Do in Orlando With Kids
While many people will head straight to the theme parks, there are other free things to do in Orlando with kids. Options include:
Wall Crawl – Grab Instagram-ready selfies and family photos at Wall Crawl, where the photo frames and kiosks change seasonally.
WonderWorks – Experience the different areas at this hands-on museum, including space, physical challenges, and extreme weather, before heading to the theater to watch a four-dimensional show.
Gatorland Orlando – Feed the animals, watch a show and ride the zipline at this park. There is education and entertainment during the day and far into the night.
Blue Spring State Park – Take a boat tour to see the estimated 400 manatees living at this state park, or rent a kayak or canoe to explore on your own. You can also go swimming, diving, snorkeling, and tubing.
Kennedy Space Center – Learn more about the U.S. space program's past, present, and future in the eight different work zones.
The Crayola Experience – Learn how workers make crayons, create artwork, and watch fun shows at this studio.
Dozerland Park – You can go-kart, play with Nerf guns and pinball machines, bowl, and throw axes at this facility, which also features an auto museum.
Randall R. Tuten Orlando Fire Museum – Explore the history of fire engines and fire prevention at this museum.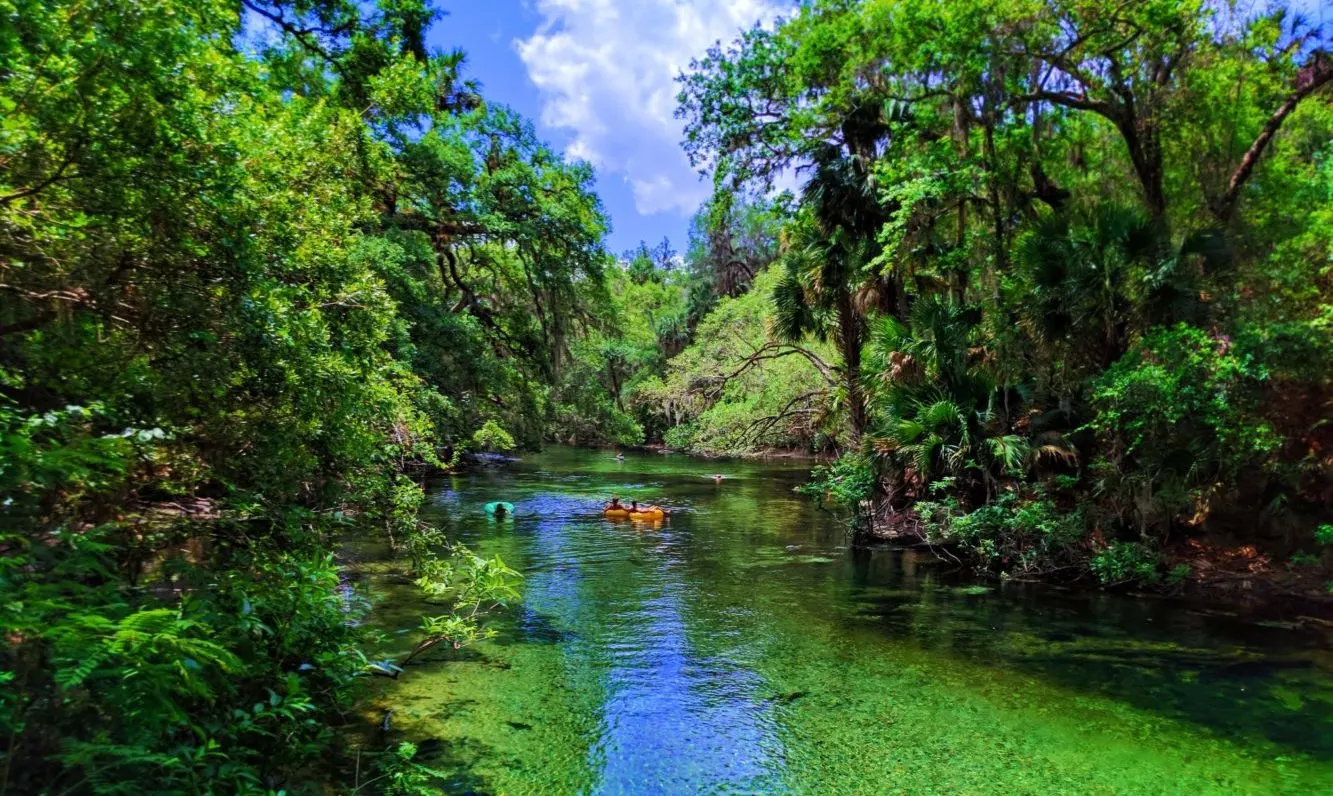 Top Family-friendly Theme Parks in Orlando
While people go to Miami to play on the beaches, they come to Orlando to visit the theme parks. Even though there are 12 major theme parks in the Orlando area, many people focus on those owned by Disney. Still, other choices are available, including Legoland Florida, Universal Studios Florida, and SeaWorld Orlando.
Disney has divided the 40 rides at Magic Kingdom into different age groups. There are also at least 10 shows each day. There is also an afternoon parade and a nighttime fireworks show.
If you are an animal lover, then you will want to go to Disney's Animal Kingdom because there are over 2,000 animals representing 300 species. While there are only about 150 Guam kingfisher birds globally, 40 of them have been born at this park. You can also see over 4 million plants and trees from every continent- except Antarctica- used to create each habitat.
You will feel like you have visited 11 countries when you go to Epcot Center and four major festivals. Small vendors cover the World Showcase Lagoon during The Festival of the Arts, occurring in January and February. See topiaries, butterflies, and rare plants during The Flower and Garden Festival, held from March through June.
Replacing it is the Food and Wine Festival- running through mid-November- and it features food and wines from around the globe. The holidays are a special time as the Festival of the Holidays takes center stage.
Top family-friendly Restaurants in Orlando
While there are many opportunities to dine with Disney characters, there are many kid-friendly restaurants in Orlando.
They include the T-Rex Cafe- a dinosaur-shaped restaurant that serves burgers, pasta, and steak, as well as an Irish pub called Raglan Road that offers great hamburgers as well as the opportunity to watch live music and performances.
Located within Florida Mall, the American Girl Bistro offers the ability to enjoy tea time where you can borrow a doll to feed or bring your own. Note that there is only one serving per day. Benihana is also a great place to watch chefs do knife tricks while preparing food on a tableside hibachi grill.
The restaurant Ford's Garage serves hamburgers and is filled with antique cars and automotive tools. It also has a separate lounge with craft beers. Another option is the Taverna Opa restaurant, which serves Greek food with many ingredients imported from Greece, and you will want to participate in the nightly belly dancing.
Lastly, as of 2022, the world's largest McDonald's is in Orlando, and it serves a custom menu, including pizza, waffles, cheesesteak, and pasta. Kids will also enjoy this location's PlayPlace!
Top Family-friendly Hotels in Orlando
Disney rents over 36,000 rooms in Orlando to its guests.  These hotels often come with extra perks, like getting into Disney theme parks earlier and using the Disney World transportation system.  Still, there are other family-friendly hotels in Orlando.
Universal's Cabana Bay Beach Resort has five swimming pools with fun options like water slides and a Lazy River. The family rooms often include four beds, a kitchenette, and a small sitting area. There is a free shuttle to Universal Studios Florida. This retro-themed hotel has seven restaurants and lounges.
Lake Buena Vista Resort Village and Spa is an all-suite hotel. This hotel features two swimming pools, including one with a pirate theme. It has several restaurants, a game room, a fitness center, and a spa. Guests can arrange special pricing at the nearby golf club.
Loews Royal Pacific Resort is at Universal Orlando. Many of the rooms have beds with special attachments to remind you of your location, and there are also elaborate wall murals. A white sand beach surrounds a lagoon with elephants blowing water in its middle. Your stay entitles you to skip the waiting line at many rides.
Is Miami or Orlando Better for Families?
Only you and your family can decide if Miami or Orlando is the right choice because they are both fantastic cities to visit.
If your family enjoys nature, swimming in the ocean, and a more laid-back atmosphere, Miami is an excellent choice for you. There are fun places to dine, and many hotels are near the ocean. This city also has many outstanding museums with hands-on activities.
An Orlando vacation usually centers around the theme parks, but there are other attractions to visit. Many families choose to dine as they explore the parks, but Orlando has other options. Likewise, many families choose to stay at properties owned by theme-park companies, like Disney and Universal, but some chain hotels are available.
Consider your budget and how much your family can walk when choosing between these two cities. In Miami, you can park near most attractions, while parking can be a long way away in Orlando. An Orlando vacation will be the more costly option because of the higher price of theme-park tickets.
More about our TFVG Author
Caitlin is one of The Family Vacation Guide's long standing contributors. She enjoys taking vacation to busy, vibrant cities and has stretched her traveling legs out towards Europe in recent months, enjoying new experiences in Barcelona in Spain, and Nice in France.