With over 50 rides, there is always something fun and exciting to do at Disney World.
However, the weather can put a damper on your plans since rain can cause over 30 outdoor attractions to close.
Read on to learn more about the rides Disney World might close for safety reasons if it rains.
Disney World's Policy Regarding Rain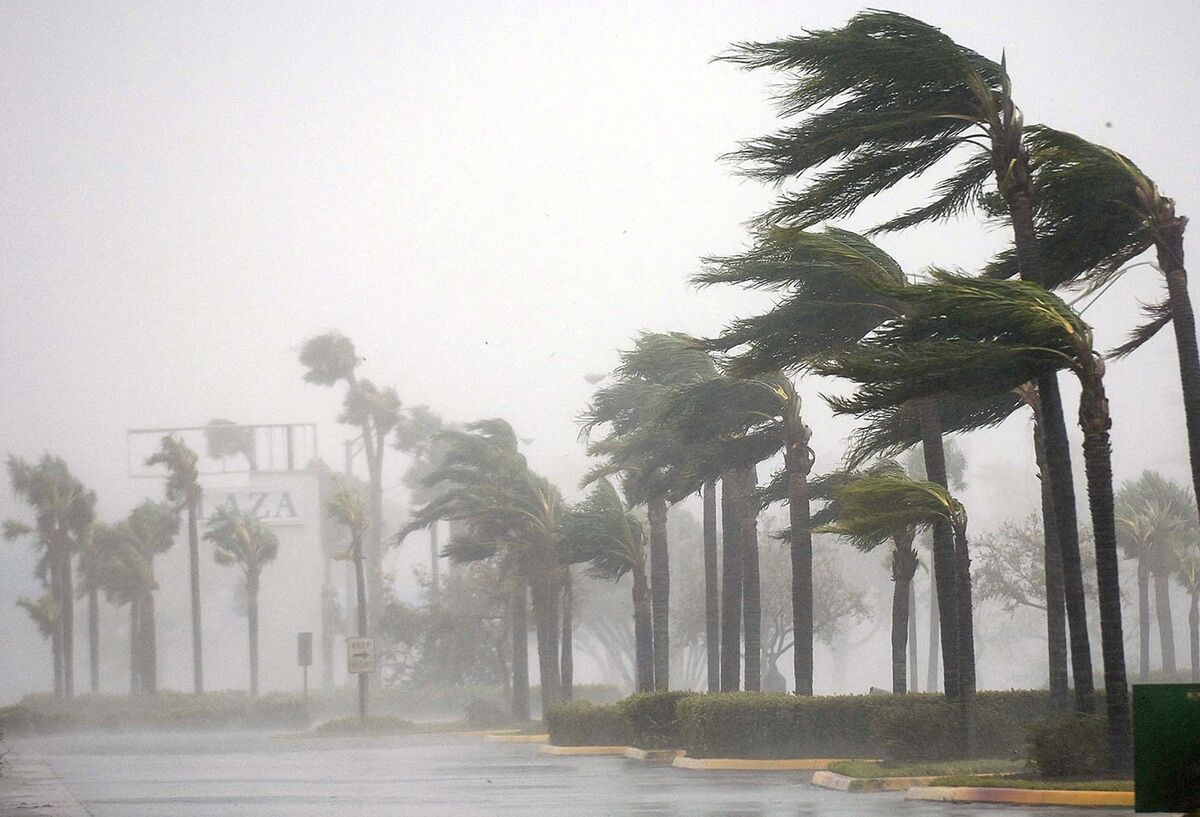 Rain isn't something most guests think about when planning a trip to Disney World. Florida is one of the sunniest states, but you should know that Orlando still gets 130 days, on average, of precipitation each year.
The good news is that rain typically doesn't last very long. Disney World will keep operating as normal in light rain, and park managers won't close rides unless there are safety concerns. The main priority is protecting guests from lightning, which is a significant risk since most outdoor rides use metal tracks and electricity.
Besides closing some of the outdoor rides, park managers will typically close playground areas and splash pads if it rains. They might modify parade hours and close the monorail system. But don't worry, the Disney Transportation buses will still operate in the rain.
In light rain, cast members, photographers, balloon vendors, and food carts will usually move under canopies. These activities might not be available in heavy rainfall.
There will also be regular cast members around since these people can wear rain gear, but costumed cast members that provide interactions with favorite characters need to get out from under the rain to avoid damaging their costumes.
Rain can also result in closures for the pools at the nearby Disney resorts, and staff members will typically close Disney's Typhoon Lagoon Water Park and Disney's Blizzard Beach Water Park if there is a risk of lightning.
Indoor rides will remain open, even if the waiting area is mostly outdoors. However, the park will close every outdoor ride in moderate to heavy rain.
Disney World clearly states that the park won't issue any refunds if it rains during your visit, even if the park closes several rides.
How Does Rain Affect Magic Kingdom Rides?
Rain can cause a majority of the Magic Kingdom rides to stop operating. You won't be able to ride the railroad that connects the six Magic Kingdom lands either.
Main Street U.S.A.
Main Street U.S.A. mostly features indoor stores, restaurants, and activities that will remain available regardless of the weather, but rain can cause cancellations or delays for parades and firework shows.
Adventureland
Three Adventureland rides will close if it rains, including:
Jungle Cruise
Swiss Family Treehouse
Magic Carpets of Aladdin
The guest experience of Captain Jack Sparrow's Pirate Tutorial might also be unavailable since this interactive show takes place outdoors.
With three of the major attractions closed in this area, a downpour can give you shorter waiting times for the Enchanted Tiki Room and Pirates of the Caribbean rides if you bring rain gear.
Frontierland
The only attraction that remains open in inclement weather in the wild west-themed land is the Country Bear Jamboree.
Splash Mountain, Big Thunder Mountain Railroad, and Tom Sawyer Island will close.
Liberty Square
Unfortunately, the Liberty Square Riverboat that takes guests on a 17-minute tour around Frontierland doesn't operate in the rain.
The good news is that rain might result in shorter lines for the classic Haunted Mansion ride!
Fantasyland
Five of the twelve Fantasyland rides can close if it rains, including:
The Seven Dwarfs Mine Train
Dumbo the Flying Elephant
The Barnstormer
Mad Tea Party
Prince Charming's Regal Carrousel
The Casey Jr. Splash 'N' Soak Station, a favorite on hot days, will also be unavailable.
There is still plenty to do in Fantasyland, with rides like Peter Pans' Flight, It's a Small World, Winnie the Poo, Mickey's PhilharMagic, and more.
Tomorrowland
There is plenty to do in Tomorrowland, with iconic rides like Space Mountain or Buzz Lightyear's Space Ranger Spin remaining open in the rain.
However, the Tomorrowland Speedway, the Astro Orbiter, and the Tomorrowland Transit Authority PeopleMover will close since these rides feature outdoor tracks.
How Does Rain Affect Animal Kingdom Rides?
From Pandora to Dinoland, Animal Kingdom offers a wide range of exciting experiences.
Only five rides will close in the rain, which leaves twelve rides and experiences to explore. The Wildlife Express Train that takes you around the park won't be available.
For the Asia portion of the park, you can expect the Kali River Rapids and the Expedition Everest rides to close in the rain. The Kilimanjaro Safaris tour won't be available for the Africa portion.
Dinoland U.S.A. can be disappointing on a rainy day with the TriceraTop Spin ride and Boneyard play area closing. The Cretaceous Trail, an area where you can interact with cast members, might also be empty if it rains.
On the plus side, rain can mean short waiting times for the Dinosaur ride in Dinoland U.S.A.
The good news is that none of the Pandora rides close in the rain. You can also access the rides on Discovery Island and appreciate the impressive Festival of the Lion King that takes place indoors.
How Does Rain Affect EPCOT Rides?
EPCOT is one of the best parks to visit on a rainy day since a majority of the rides are indoors. The downside is that guests might flock to this area of Disney World if park managers start closing rides, resulting in longer wait lines.
The only EPCOT ride that will close on a rainy day is the Test Track. The Test Track is a fun experience where you can design a concept car and test it on a track. Since some portions of the track are outside, it's unsafe to operate this ride in the rain.
You can still enjoy most of the rides, including Spaceship Earth, Mission: SPACE, Frozen Ever After, Remy's Ratatouille Adventure, Guardians of the Galaxy Cosmic Rewind, and more.
How Does Rain Affect Hollywood Studios Rides?
Hollywood Studios features rides and experiences inspired by the Golden Era of Hollywood as well as successful Disney franchises like Toy Story or Star Wars. There is plenty to do in Hollywood Studios when it rains since most rides are indoors.
Hollywood Boulevard
Hollywood Boulevard is somewhat similar to Main Street U.S.A. You'll find stores, restaurants, carts, and a replica of the Grauman's Chinese Theatre. While none of the activities will close in the rain, cart vendors might take a break if precipitation becomes heavy.
Echo Lake
Inspired by Hollywood's Golden Age, Echo Lake features rides based on Star Wars, Frozen, and more.
If it rains, park managers will likely cancel or delay the Indiana Jones Epic Stunt Spectacular, a show that reproduces some of the stunts seen in the movies.
Jedi Training: Trials of the Temple might also be unavailable if it rains. However, there are plenty of other Star Wars-themed rides and experiences available. Star Wars: Galaxy's Edge is nearby and features an immersive environment and exciting rides like Millenium Falcon: Smugglers Run or Star Wars: Rise of the Resistance that doesn't close when it rains.
Animation Courtyard
Animation Courtyard is an area that focuses on the history of the Walt Disney Studios through interactive experiences, shows, and exhibits.
Some indoor experiences like the Magic of Disney Animation will remain available, but shows like Disney Junior – Live on Stage! and the Voyage of the Little Mermaid might not be available.
Toy Story Land
Based on the beloved franchise, Toy Story Land features rides inspired by the movies as well as interactions with cast members.
Toy Story Mania! is the only ride that remains open in inclement weather. The park will close the Slinky Dog Dash ride as well as the Alien Swirling Saucers, an attraction that is similar to the Mad Tea Party ride.
Sunset Boulevard
Sunset Boulevard is where you'll find the Twilight Zone Tower of Terror ride and the Rock 'n' Roller Coaster Starring Aerosmith. Note that this roller coaster might be a popular option if Disney World closes outdoor rollercoasters due to the weather.
The Hollywood Hills Amphitheater is the only area that won't be available if it rains. The amphitheater is currently the venue for the Fantasmic! show at night, an experience that features music and fireworks. The show might still take place in light rain, but park managers often cancel this experience if the weather gets bad.
Our Advice for Visiting Disney World in the Rain
Rain might not be something you can think of when planning your trip to Disney World, but it's a good idea to pack some light rain gear so you can still stand in line regardless of the weather.
Many guests prepare for their visit to Disney World by listing the rides they want to go on. It helps to have a plan since there is so much to do, but you should also be flexible. Have some backup choices in case rain causes one of the rides from your list to be unavailable.
Don't let the rain spoil your fun! If you have to skip an outdoor ride because of the weather, approach the situation as an opportunity to try a ride you might not have considered otherwise.
More about our TFVG Author
A seasoned traveller, Dad, and avid sports tourist, James foundered The Family Vacation Guide to share his expert vacation experiences- especially when it comes to being a travelling family man.
Featured in Travel articles such as Travel + Leisure, TripSavvy and SFGate, you know you're reading some of the best vacation tips online.