Do you need a passport to go to Hawaii? Well, it all depends on your citizenship.
American Citizens do not need to acquire a passport before going to Hawaii. Hawaii was inducted as the 50th state on August 21, 1959. Like going from Ohio to Pennsylvania or Texas to California, U.S. citizens can pass between states without the necessary documentation.
However, this only applies to driving. If you are driving, hiking, or taking a train between states, there is no declaration or form of documentation needed at every border. However, for most train or bus companies, you will need an I.D. to purchase a ticket.
We'll talk a bit about the history, required documentation related to Covid-19 Restrictions, international visitors, and a few tips for tourists. It is essential to know what you are considering when planning a family vacation, and we'll cover all the vital information related to Hawaii.
If you're looking for accommodation, have a look at the best all-inclusive family resorts in Hawaii, the best family resorts in Hawaii and the best family resorts in Oahu, Maui and Kauai?
Hawaii In History
Hawaii is known as one of two of the independent nations that were annexed as states. Hawaii was originally a kingdom from 1810 until 1893, when the monarchy was overthrown.
The overthrow was led by American and European landholders and business people who sought to protect their interests. However, the first human settlement in Hawaii took place around the eleventh and twelfth centuries.
Likely settled by Polynesian emigrants from Marquesas, it wasn't until the late 18th century that the entire archipelago encountered Europeans. In 1795, the Hawaiian archipelago was united under a single leader who is famous even today – King Kamehameha the Great.
He established the ruling dynasty of Hawaii until its downfall a century later. During the nineteenth century, European trade brought disease and hardship to native peoples, resulting in the loss of over a fifth of the population.
Hawaii was annexed to the United States after the monarchy was overthrown, where it remained a Territory and hub for Pacific trade routes. Despite several attempts to become a state, Hawaii was governed by sugar and fruit plantation owners until World War II.
What prompted the United States to officially declare war was the infamous attack on Pearl Harbor catapulted the Island Paradise into the limelight. It was thereafter used as a strategic military base.
With the post-war labor movement, a greater push was demanded by natives and business owners. Finally, in 1959, a decade after the war, Hawaii was voted in as the 50th and so far final state.
Hawaii has always had a proud history and culture, which is why it is vital to understand just a bit of history before you take your trip to this tropical paradise.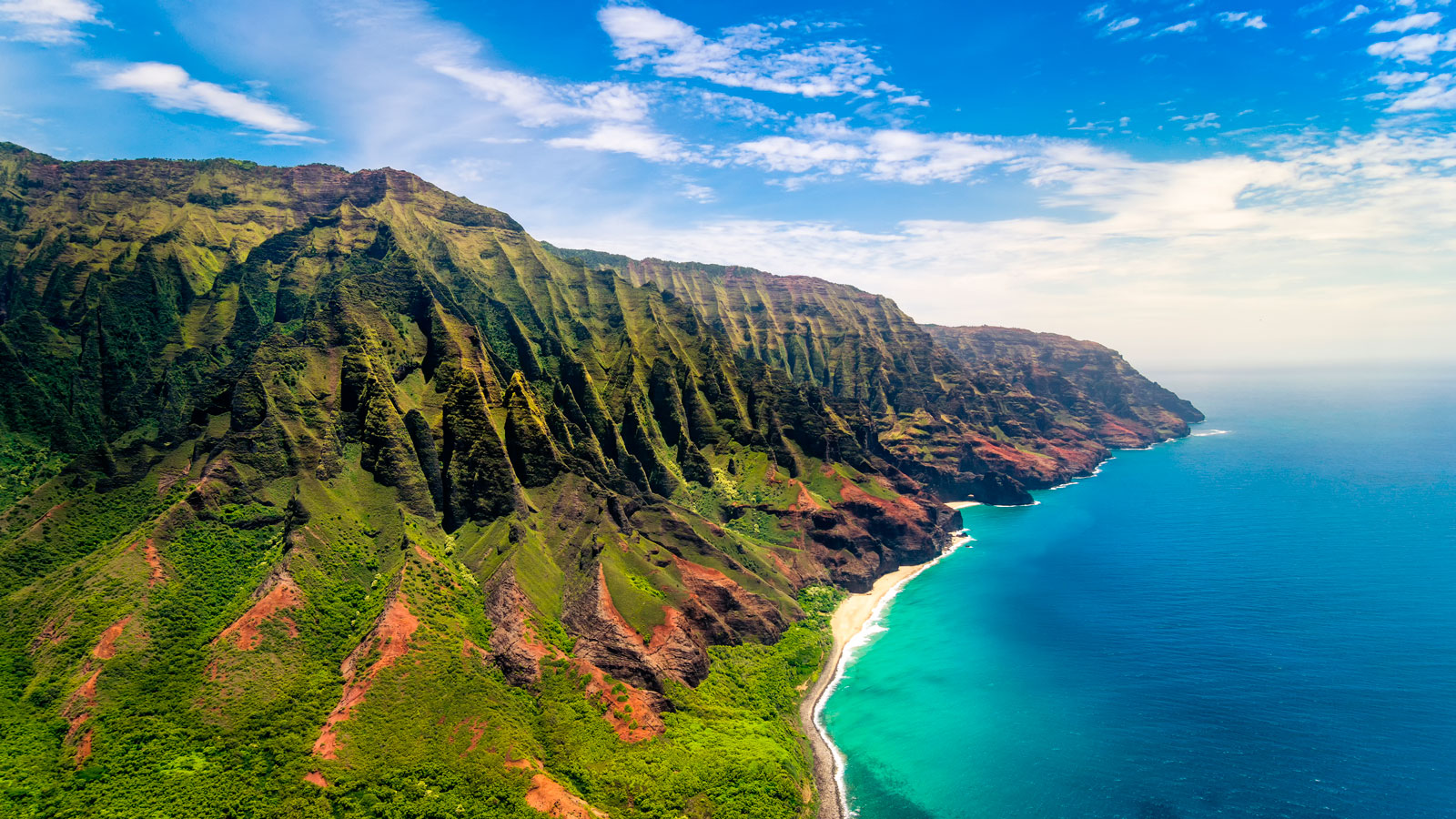 What Documentation Do I Need?
Flying Between States
A common question asked; It is different for flying between states? To fly anywhere in the U.S., you will have to have some form of photo identification.

This could be a state I.D., driver's license, or passport, depending on what form of I.D. you have.
Hawaii does not require a passport to enter from anywhere within the United States. However, you should have some basics and important information before you plan your trip to the beautiful Aloha State.
If you are a United States citizen, there is no paperwork or documentation needed to travel from any of the 49 other states, or outlying territories, to Hawaii. Hawaii is like any other state that you would travel to by air.
There is some specific documentation that you will need to book and board a flight, though. The new millennium has propelled agencies like the TSA and Homeland Security to document thoroughly each airline ticket purchased.
Photo I.D.
To book a flight anywhere within the United States and its major outline territories, you need to be an adult with access to a credit or debit card. Though a photo I.D. is not required to book a flight, it is required during the long airport security, baggage, and boarding process.
Arriving two hours early for domestic flights is always a good idea because the security lines and baggage check lines can be very long. Depending on your airline, you may be able to use a digital boarding pass or print one out at the airport, either at the desk or one of the self-service kiosks.
When this is done, you present your boarding pass and a valid photo I.D. where you would check your bags. If you are not checking your bags, the process is quicker without stopping at the baggage counter.
Once through security, which will not ask you for your I.D. usually, you can go to your gate. It is at the gate while boarding that your identification and boarding pass is checked. This is for international and domestic flights.
Underage Travelers
Underage travelers who do not have a form of photo I.D. are required to travel with an adult on domestic flights. The adult must have a valid form of photo I.D.
For underage travelers who are flying alone, typical restrictions apply, and a specialized ticket must be purchased. Children under the age of five are required to fly with an adult, but some airlines might allow children as young as 12 to travel without unaccompanied minor procedures.

Now that you understand the basics, you can travel to the Aloha State with more confidence. Though there are a few required documents, a passport is not needed to travel to Hawaii.
Volcanic Eruptions & Earthquake Updates
Hawaii is set up on 6 active volcanoes, which when in their most active states, could cause travel plans to change. This includes the events of volcanic eruptions and earthquakes.

We always recommend our readers to check any for geological alerts prior to travelling to the Islands. The USGS give live information on any current or pre-emptive activity.
Are there any Covid-19 Restrictions in Hawaii?
As of May 11th 2023, all Covid restrictions have been relaxed, and all international travellers are welcome back to the island without needing to consider Covid protocols.

There are however, some tips the state of Hawaii advise international visitors to follow before visiting, to ensure travellers stay safe. These can be found on the Hawaii State Covid Website.
More about our TFVG Author
A seasoned traveller, Dad, and avid sports tourist, James foundered The Family Vacation Guide to share his expert vacation experiences- especially when it comes to being a travelling family man.
Featured in Travel articles such as Travel + Leisure, TripSavvy and SFGate, you know you're reading some of the best vacation tips online.