Chicago, Illinois is a much-desired place to visit during September. Chicago weather in September brings a pleasantly warm and dry climate while providing you, your family, and your friends ample opportunity to explore the city to the fullest and make the most of your vacation.
What You Can Expect in September
If you ask most Chicago natives, you will hear the same positive words. They will say that they think the Chicago weather in September makes it one of the best times of year to visit the city. We could not agree more. During September in Chicago, you'll find that the hot and humid summer has passed, and the bitter cold and strong winter winds have not arrived yet.
Even though you might still run into a few crowds, the majority of the groups from the summer months have died down, providing you the chance to skip lines and partake in some great outdoor family fun.
Towards the beginning of the month of September, the mornings will be pretty warm, but as the month goes on, the mornings start to have a slight chill. You will still enjoy beautiful, warm weather during the day. Throughout September, the evenings continue to become cool and sometimes chilly. You might even be lucky enough to enjoy some beautiful views of fall foliage as the leaves start to change.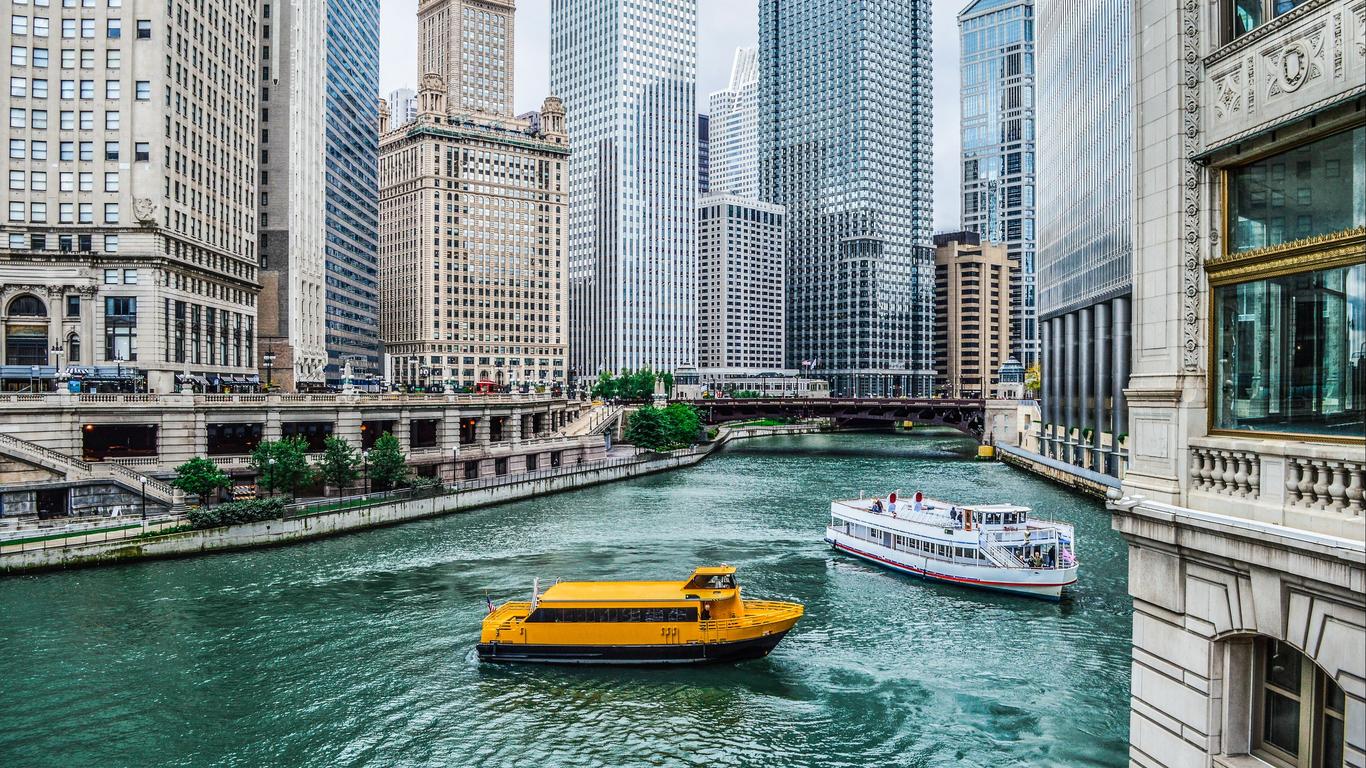 Average Temperatures
When you visit Chicago, you'll find that the beginning of the month is warmer than the end of the month as temperatures start to slip down, announcing the arrival of the fall season. You'll find the daytime thermometer typically showing the temperature around the mid-70s. The early mornings and evenings usually get to a low around the mid-50s, which gives you a chill factor without being too cold.
As the month goes on, the temperatures become slightly cooler each day in September. You can rest assured knowing that as this fall month begins, you will still get the most out of your vacation. You will be able to enjoy the sun on average for about 12 and ½ hours each day in September, giving you plenty of daylight to enjoy the city.
General Precipitation and Cloudiness
On average, it rains for approximately 8 days in Chicago in September, and the total rainfall during this period is only about 3.2 inches on average. While rainy days do not occur often during September, they are unpredictable, and mornings and evenings can become drizzly. The low number of rainy days makes September a great month for your visit to Chicago. You can take advantage of many outdoor activities around the city since you will have such dry weather.
In September, you will find Chicago will have a lot of cloud coverage and be mostly overcast. You will find that the sky is overcast about 34% of the month. But, you will also find some clear days, especially towards the beginning of September. This makes the month a great time to take in those city skylines or make plans to visit an observation deck on these early September cloudless days.
Swimming
You might get the urge to pack a swimsuit when you discover that the weather in Chicago is warm and beautiful enough to swim in September. This is especially true towards the beginning of the month. If you want to take a dip to cool off in Lake Michigan, you'll want to be sure to do so before September 3, which is when the official beach season in Chicago ends.
After September 3, you are allowed to swim if you see a lifeguard on duty, but that is highly unlikely since the season is over. You can swim at your own risk, but if you get caught by the Chicago Police Department, you could face a costly fine for taking that risk.
What You Should Pack
Chicago weather in September can be a little unpredictable, making it hard to know what to pack in your travel bag. The temperatures are still warm from the beginning to the middle of the month and can become hotter throughout the day. Great things to pack include lightweight and summer-like clothing such as short-sleeved shirts, dresses, shorts, and skirts.
Sneakers are always essential for walking around in the city. A light jacket is also a good idea to help keep the chill of the cooler mornings and evening temperatures away.
From the middle to the end of September, the temperatures cool off a bit more as the month passes. Clothing that is lightweight and can be layered is great to bring along. You might become hotter during the afternoon with a chill setting in at the beginning and end of the day, so you should also bring long-sleeved shirts, pants, and sneakers. A heavier jacket is also a good idea as the morning and evening temperatures are cooler.
Other important things to bring on your September vacation in Chicago include sunscreen, a travel umbrella, and a water bottle. Even though the weather has cooled down after the summer, it's essential to protect your skin from the sun rays you'll take in a while sightseeing in the city and to bring a full, cold bottle of water to hydrate while walking.
Though September is not a rainy month in Chicago, there are unpredictable rainy days, and a good, compact umbrella is nice to have just in case, along with a lightweight rain jacket.
When packing for your September Chicago vacation, you should include:
Lightweight, comfortable clothing
Cool-weather layering options
Activewear
Sneakers or comfortable walking shoes
A lightweight jacket
A compact travel umbrella
A lightweight rain jacket
Sunglasses
A hat for sun coverage
Reusable water bottle
Sunscreen
Great September Outdoor Activities You Can Do in Chicago
Tours
Going on an architecture river cruise to take in the beautiful city scenes is a bucket-list item for most people visiting Chicago. You can usually take this cruise during most of the year. But, the weather is near-perfect in September, so it's an ideal time to cross the architecture river cruise off your list. Plus, the lines are not as long as they are during the crowded summer season.
Sightseeing tours, especially walking tours, are always a fun outdoor activity and a great way to take in some history of Chicago. You will experience warm but not hot weather in September and less rain than in some other months. These factors make September a great time to take a walking tour. You can find many walking tours, such as a self-guided Downtown Chicago Audio Tour or a Chicago Riverwalk and History Tour.
The tour options in Chicago go on and on. Don't forget about the available scooter, bike, and boat tours you can also find as a fun option to make some great vacation memories and learn a little more about the history of the Windy City.
Visit the Chicago Jazz Festival
Chicago has hosted one of the best free outdoor jazz festivals each September at Millennium Park for over 40 years. It's the perfect opportunity to bring a blanket, pack a picnic lunch or dinner, and enjoy the beautiful weather while listening to great music. You will also find several different jazz festivals available in various neighborhoods leading up to the main concert at Millennium Park. You'll have an enjoyable time with a wide range of talent to hear and see.
If you want to be fully prepared and know the ins and outs to make your memories of the jazz festival great, check out the Chicago Jazz Festival FAQs. You can find a detailed list of things you are prohibited from bringing to the festival and additional information on available seating options.
Visit Navy Pier
When you hear about Chicago, most people think of Navy Pier. In September, you'll find Navy Pier less crowded, and the lines will not be as long to take a ride on the famous Ferris wheel. Navy Pier is a fun area for people of all ages. You will find lots of other activities to make memories at Navy Pier, such as restaurants, shops, games and rides, and even the Chicago Children's Museum.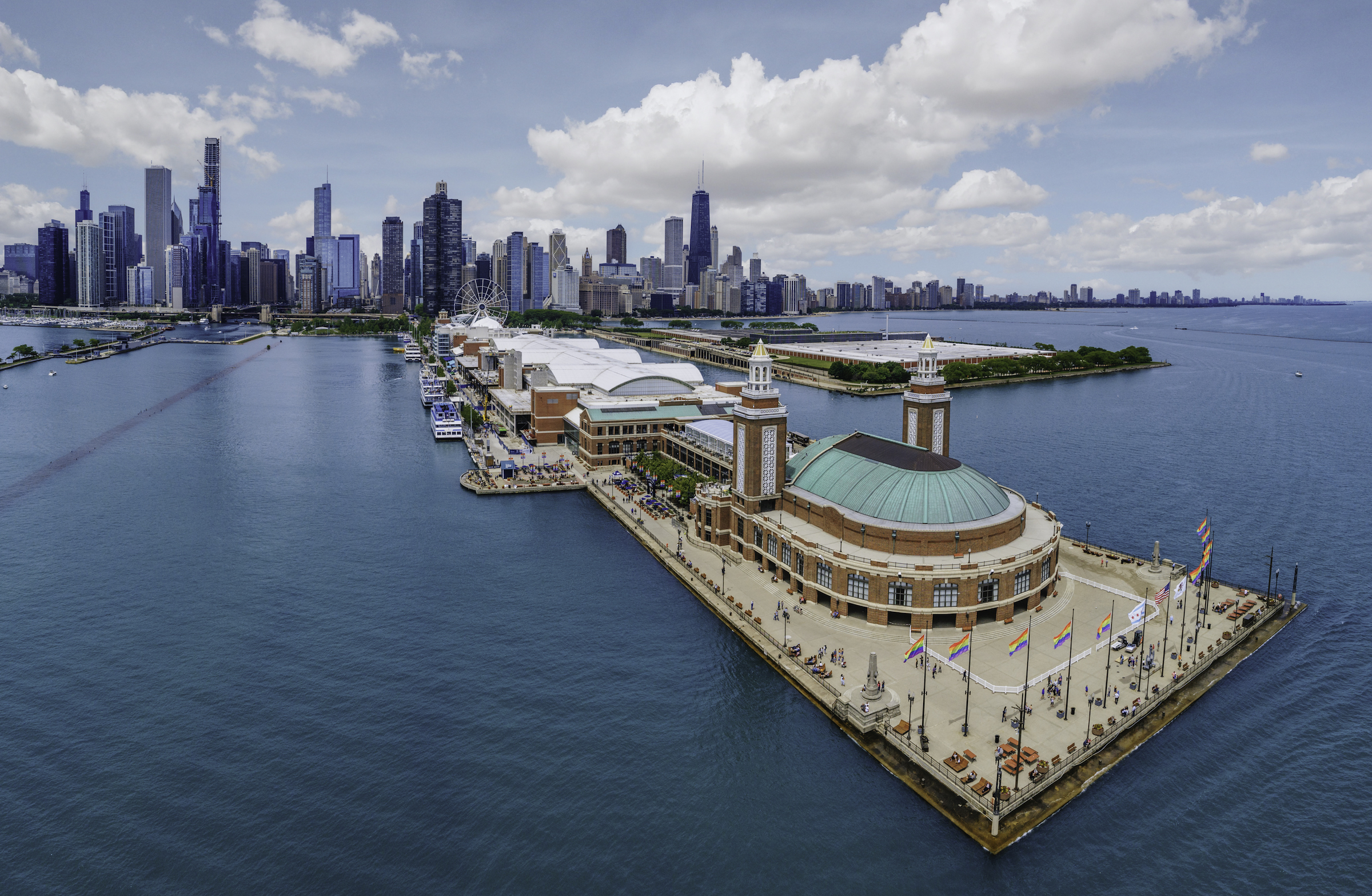 Eat Your Heart Out
If you consider yourself a foodie or want to enjoy an excellent meal, there are plenty of al-fresco eatery options in Chicago. These include rooftop restaurants with praised chefs and delicious outdoor brunch spots. With the Chicago weather in September, all outdoor dining options are a great idea, and you can enjoy a pleasant dining experience at any time of the day.
If you plan to dine on a rooftop in the evening, prepare for a little chill in the Chicago weather in September. You should plan to bring a lightweight jacket or something you can easily use to layer your outfit. Don't forget about enjoying a famous Chicago deep-dish pizza while you're in town. Even if you can't find outdoor seating, you won't regret it.
Make the Most of Your Vacation
To enjoy your vacation in Chicago to the fullest, take the time to plan and book your activities to make things run smoothly. Doing so can make it easier to enjoy your stay and make the memories you have always dreamed about.
Be Prepared
Go City Chicago Passes are a great idea if you want to be prepared and ready to take in as much adventure as you can plus beat the crowds. You can choose from up to 29 attractions to visit on the number of consecutive days for which you purchase the pass. Even though you will be equipped for the day when you buy a Go City Chicago Pass, you still want to be sure to check the hours of operation for each attraction that you plan to visit.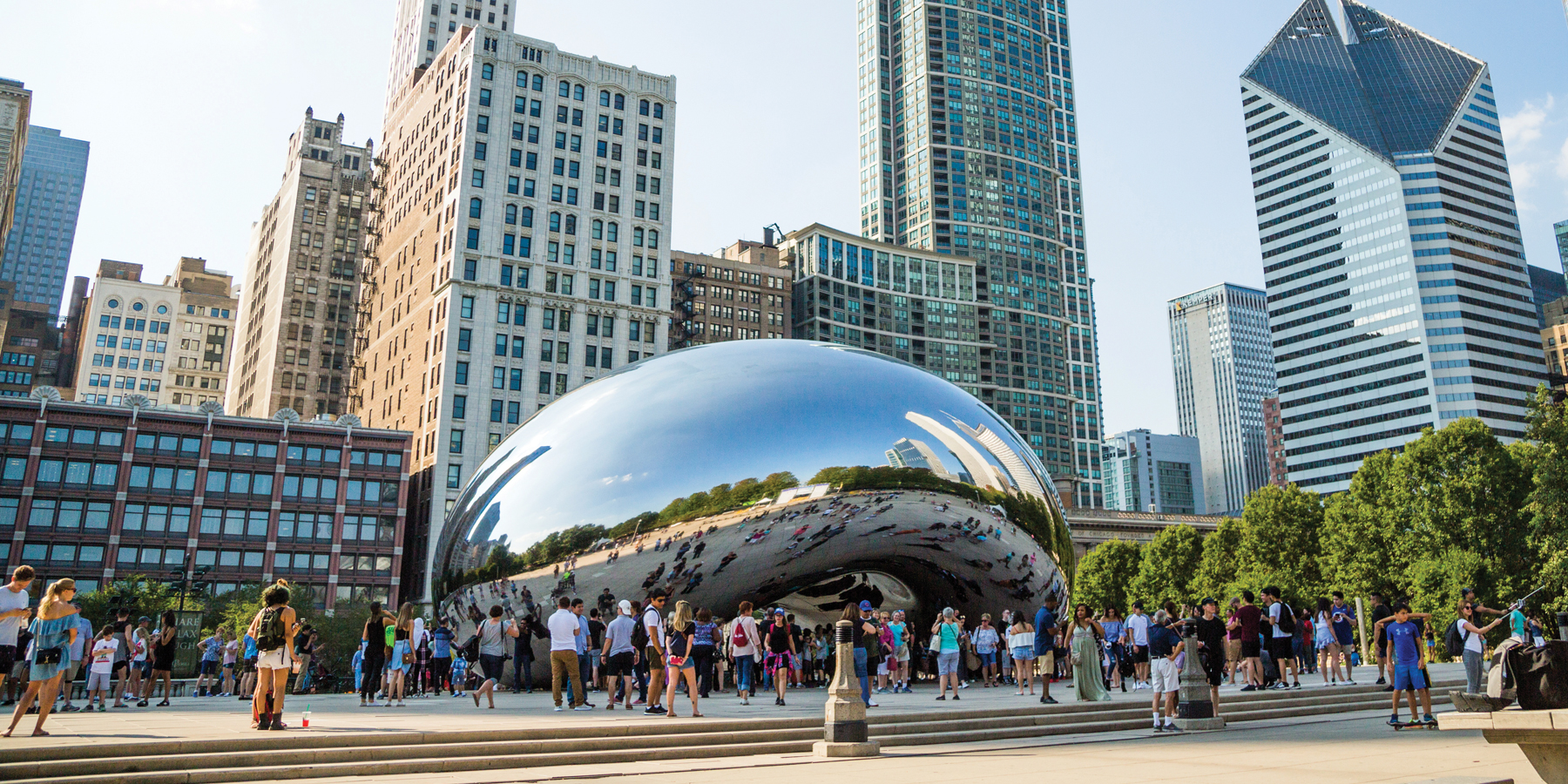 Book Early
On the other hand, if you decide you do not want to buy a Go City Chicago Pass, it is still a great idea to plan. Even though you'll find fewer crowds in September than you will in the summer, you'll still experience a medium crowd level. The lines might move faster, but tours can sell out quickly. It is always recommended to purchase and book tickets in advance for items on your bucket list to ensure that you get to make the memories you want.
So, when is the best time to visit Chicago? There are plenty of factors that make September a great month to visit. You will leave your vacation with beautiful memories of great weather and a fun-filled time. Follow the tips above, and your Chicago vacation will be the best trip you have taken. Or, if you're still looking for somewhere to stay, discover the best Chicago family hotels perfect for your trip!
More about our TFVG Author
Caitlin is one of The Family Vacation Guide's long standing contributors. She enjoys taking vacation to busy, vibrant cities and has stretched her traveling legs out towards Europe in recent months, enjoying new experiences in Barcelona in Spain, and Nice in France.