The city of Las Vegas, Nevada has an incredible amount of activities for visitors of all ages to enjoy. While some attractions are better suited for the adult crowd, the city also offers an assortment of fun excursions for the younger group.
One thing many try to keep in mind when planning a Los Vegas vacation is the weather. We all know that summers in the west can get excruciatingly hot, and Las Vegas is no exception. During the peak of summer, you will often experience temperatures well over 100 degrees, which can sometimes make your trip unpleasant.
Traveling in the fall months often seems like a better idea. But how is Las Vegas' weather in September? Continue reading below to learn what to expect on your vacation.
What Is the Average Temperature in September?
For those planning a trip to Las Vegas in September, you can expect an average high temperature of around 96 degrees, according to the National Centers for Environmental Information. Likewise, you will see an average low of 57 degrees when visiting during that time.
While it may not seem like a drop to 96 degrees is a lot, for locals who have been experiencing days that see well over 100 degrees for several months in a row, 96 feels much more tolerable.
Additionally, with 96 being the average high, there will also be many days that are considerably cooler.
How Many Hours of Sunlight Does Vegas Have in September?
When you visit Las Vegas in September, you might notice that the amount of sunlight drops drastically compared with the summer months. Whereas June, July, and August will see over 12 hours of sunlight per day, September will see that amount reduced by at least two hours.
What Kind of Heat Does Las Vegas Have?
Many travelers look at the high weather temperatures projected in Las Vegas and immediately think there is no way possible that they will travel in those conditions. However, what is not typically realized is that because of changes in humidity levels, the temperature doesn't feel the same in all areas of the world.
Humidity in Las Vegas during the month of September often hovers at around 27. In comparison, most days during September, the city of Flint, Michigan, will have humidity levels in the high 80s or 90s with temperatures ranging from 65 to 80 degrees.
People refer to Las Vegas' weather as dry heat. The difference between dry heat and high humidity is the amount of moisture in the air, how it affects your sweat level, and how your body handles the heat.
The humidity level is why a 100-degree day in Flint, Michigan, will feel completely different than a similar day in Las Vegas, Nevada. Those in Michigan will find themselves sweating almost as soon as they walk out the door. However, those in Nevada will undergo a minimal amount of sweat and find themselves more comfortable in the high heat.
Although the humidity level will make the experience better or worse, having high temperatures still gives off a tremendous amount of heat. While you may sweat less during a visit to Vegas, you will notice that the ground gets hot very quickly. At times you may experience plastic items, including parts of your shoes, melting outdoors. You will also be able to literally fry an egg on the hot ground during midday.
How Often Does It Rain in Vegas?
One of the main reasons for the lessened humidity is that rain is a rare occurrence in Las Vegas. The lack of rain and the limited number of lakes contribute to the dry heat and weather. A vicious cycle can occur because of those patterns, leading to droughts and a higher likelihood of fire.
Often rain falls only once for the entire month of September. While some years have seen more than one day, the overall precipitation rate is staggeringly low. Often the city will only experience half an inch of rain in September, possibly less. The most rain received was just over one inch.
Are There a Lot of Cloudy Days?
September is one of three months throughout the year where you will experience less cloud cover than usual. During a September vacation in Las Vegas, you are more likely to experience an entire month of bright blue skies. The chances of having a cloudy day are meager.
Are UV Rays Less Dangerous in Las Vegas?
For those who sunburn easily, you may be in for a surprise during your Las Vegas vacation. While high temperatures are often associated with an elevated risk of sunburn, you will often see that ultraviolet levels (also known as UV Index) are lower than in other parts of the world.
Per the Environmental Protection Agency, UV levels are dictated in the following way:
Levels 0,1,2: Very Low-Risk
Levels 3,4,5: Moderate Risk
Levels 6,7: High-Risk
Levels 8,9,10: Very High Risk
You'll often notice that in Las Vegas the UV levels will be higher earlier in the day, but will steadily drop as the day goes on. In the afternoon, UV levels are often in the very low or moderate risk category.
With this being said, there is still risk involved, and travelers to the area should put proper precautions in place to protect themselves from exposure. It is vital to remember that UV levels can change without notice. Therefore, if you wear minimal protection but the rays intensify, you could subject yourself to unnecessary exposure.
There are additional aspects to consider when out in the sun, even if the UV levels are low. Continue reading about these components below.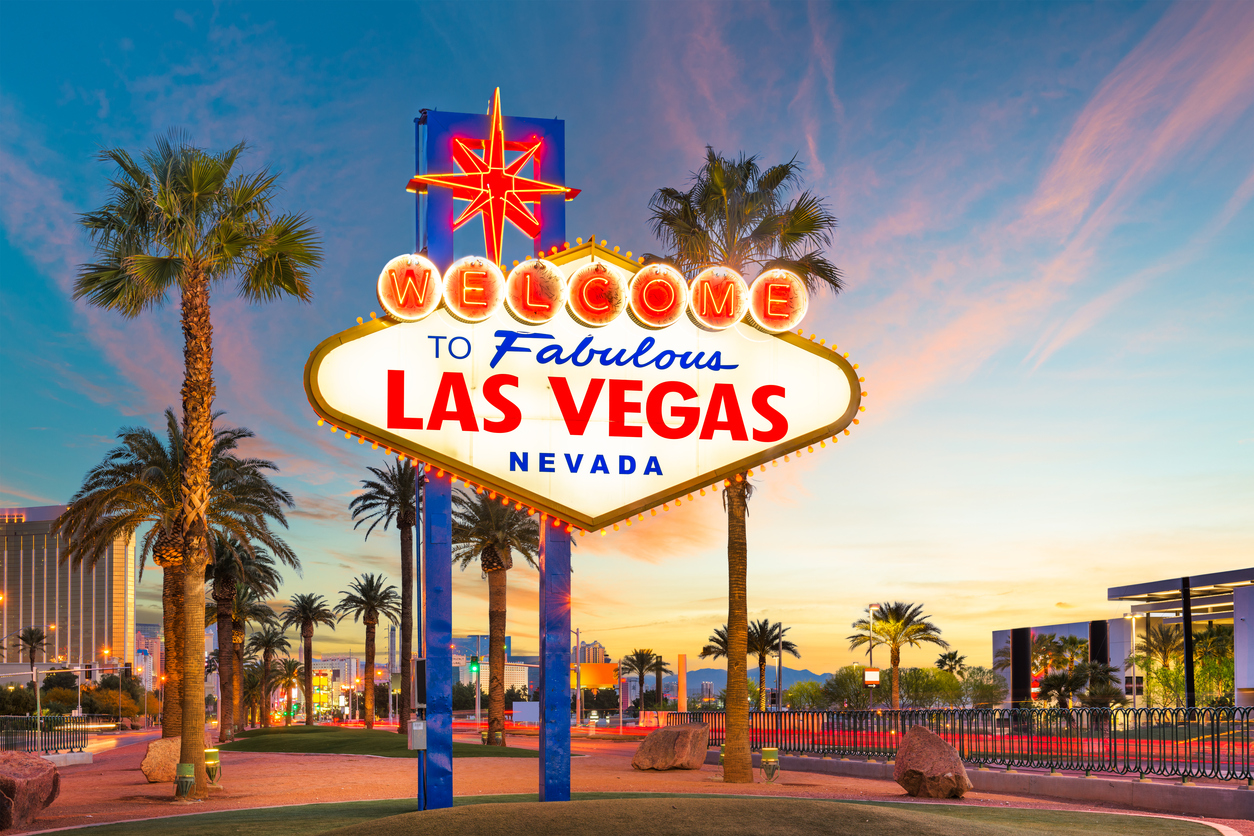 Dehydration
It may not be top of mind if you aren't profusely sweating, but it is critical that you stay hydrated when visiting Las Vegas. Although the high temperatures may not feel as they do at home, you can quickly become a victim of dehydration due to a lack of fluid intake.
Heat Exhaustion and Stroke
Another situation harder to recognize in dry heat is heat exhaustion, which can also lead to a more severe condition called heat stroke. Often, when we sweat significantly, and we can tell that our bodies are depleting what electrolytes we have, we can more easily notice the signs and symptoms of heat exhaustion.
However, when you take away the sweat, it can be harder to detect.
For this reason, you must diligently check in with your body to ensure that everything feels okay and that nothing is off. Staying adequately hydrated, as we discussed above, is critical to staying healthy in these situations.
Sunscreen
Even if you don't plan to be outside for long, it is essential to wear sunscreen for that period of time. Earlier in the day, you will often see a higher UV level, which increases the probability of sun damage. Additionally, the levels can fluctuate at any given time.
For those who wear makeup, most brands include Sun Protection Factor (SPF). With this included in your makeup's ingredients, you automatically have a certain level of protection from the sun's damaging rays.
Protective Clothing
For young children especially, having Ultraviolet Protection Factor (UPF) clothing will lend itself well to staving off sunburn. Also known as sun protective clothing, the material that comprises the products provides a layer of protection from ultraviolet rays. While these items, typically sold as shirts for swimming, are beneficial, they are recommended to be used in conjunction with sunscreen.
Protective Hats
The sun is not only damaging to our skin, but it can also take a toll on our scalp. Being in direct view of the rays without wearing a hat can cause damage to your scalp. While you may think that your hair provides a barrier, this isn't always the case.
Although our hair can primarily cover our heads, there are certain instances where it doesn't offer complete protection from the sun. To begin, most individuals have parts that naturally divide their hair along the scalp. When in the sun, this part is not protected and can experience sunburn or skin damage.
Furthermore, some individuals are bald or have very thin hair. Although your head may be covered, for the most part, the thinness doesn't provide ample protection. Lastly, you must consider the weather.
While you may style your hair in a way that covers your entire scalp, conditions can change quickly. Therefore, a gust of wind can move your hair around, exposing it to harmful rays.
Sunglasses
Another part of your body that you need to remember on sunny days is your eyes. While many people think that the purpose of sunglasses is for comfort when skies are bright or for safety when driving, another purpose makes them a necessity on sunny days.
Exposure to ultraviolet rays can cause short and long-term damage to your eyes. At times, this can also change the quality of your vision. While some damage is reversible, there are situations where it isn't. Because of this, it is vital to have eye protection when out on the beach or running errands on sunny days.
Water Reflection
It is a common misconception that being in the water helps to protect you from the sun's rays. Instead, being in the water can subject your upper body to sun damage due to the reflection of the UV rays on the water.
To avoid this, applying an appropriate amount of sunscreen to your face and upper body before swimming is pertinent. Additionally, taking frequent breaks to reapply is vital to ensure continual protection from harmful rays.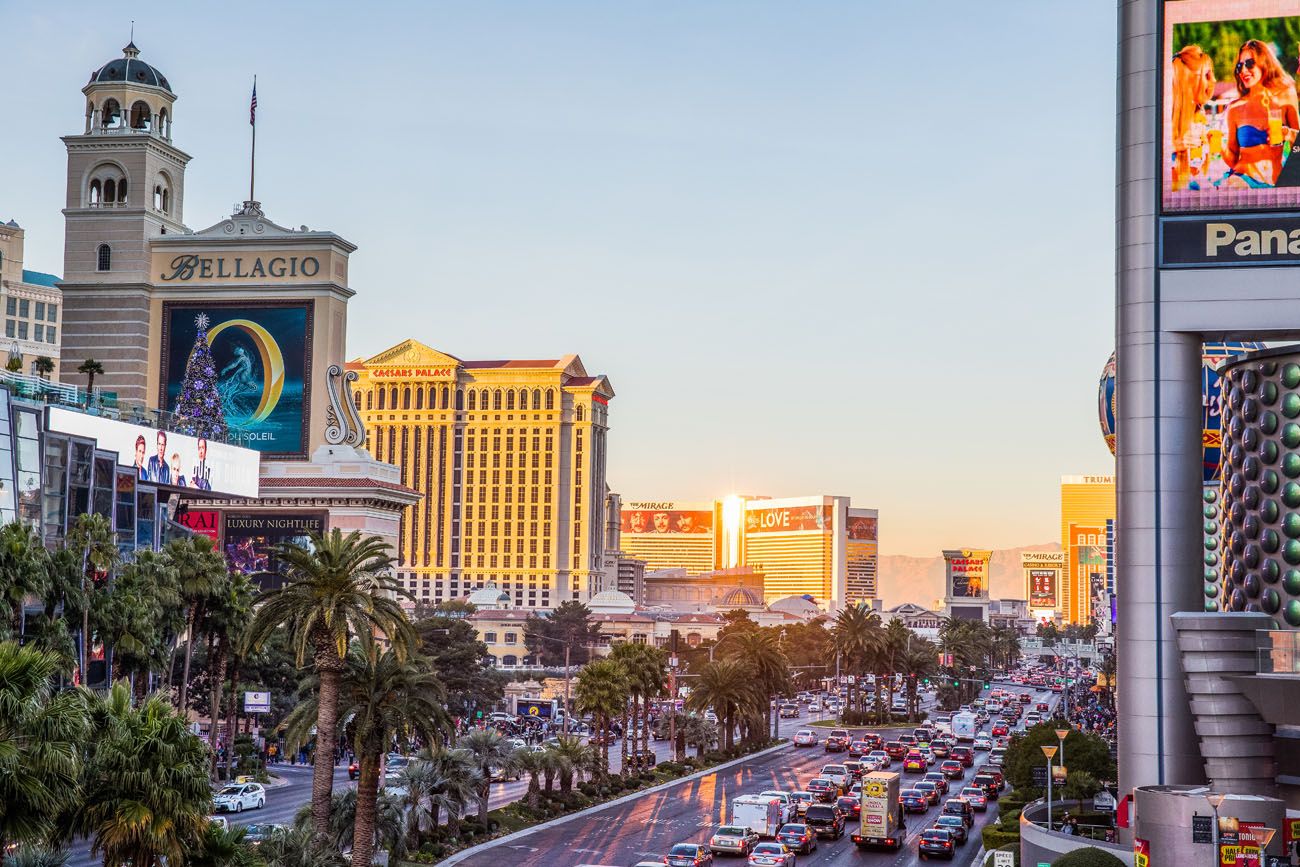 In Summary
Although many people associate Las Vegas, Nevada, with unbearably hot temperatures and desert topography, this isn't the case. While the summer months have high temperatures, other factors provide visitors with a better weather experience than expected.
For those looking for a fall break, this guide offers insight on Las Vegas weather in September – what to expect on your vacation. You'll quickly find that the number on the thermometer isn't the only way to gauge your experience and that there are several factors to consider while visiting.
If the weather in Vegas isn't quite up to snuff for your September trip, consider some other top destinations. Have you thought about Disney World during that time? Maybe postponing until February for an excursion to Hawaii sounds more appealing for your family. There are many options to keep in mind, and we are here to help you with your decision.
More about our TFVG Author
Caitlin is one of The Family Vacation Guide's long standing contributors. She enjoys taking vacation to busy, vibrant cities and has stretched her traveling legs out towards Europe in recent months, enjoying new experiences in Barcelona in Spain, and Nice in France.