Regardless of which side of the spectrum you are, the bond between a father and his son is quite strong. You can be a dad who likes to spend more quality time with his son or a boy who is hopelessly waiting for his father to come from work. Every father-son activity is magical, and visiting a place together can be another thing to cross out from your bucket list.
Whether sightseeing or engaging in an adventure, you will definitely become a lot closer and make a ton of exciting memories. Traveling with a young boy comes with worries which are why most people are skeptical about the experience, but when the boy becomes a teenager or more self-sufficient, he will appreciate everything you've done for him and never question your authority. Ultimately, the trip will definitely be worth the trouble.
Now that you know how great of an idea a father-son trip is, let's talk about the next and more challenging step, which is the destination.
In our article, we will give you suggestions and father son trip ideas in the US for 2023. The destinations will not be in a particular order, which means you got to read our entire list. Maybe the closest and most fun location that is near you is at our last spot.
The first thing before committing to a father-son trip is finding what the two of you have in common and what are your shared interests. That could be football, baseball, petting zoos, or aqua parks, or maybe you both like trail running, and you are eager to find the most challenging mountains.
In our suggestions, you can find something for everybody. From hiking to eating a 3,000-calorie meal in a fancy restaurant, here are the best father son trip ideas in the US for 2023.
Kansas City, Missouri
From football to TV shows, Kansas City has become tremendously popular in the last couple of years. The first thing that comes to mind is that Modern Family episode where Cam and Mitch visit Missouri and engage in a ton of exciting adventures. If you have a cowboy side and like getting your hands and boots dirty, this location can be great for some father-son bonding.
Popular sights
If you don't like to ride horses and purchase a cowboy hat, then you can go to a football game and watch the magic of Patrick Mahomes.
"I know I said you are too young for a beer, but here, take a sip of mine" – these words can only be said by a father when his happiness level is through the roof. What makes a man happy, you ask? Well, football, of course.
Things to do
From juicy barbecue to jazz music, Kansas city is great for a father-son trip. Without disclosing too many specific locations, Kansas is a funhouse of activities. Kaleidoscope is another great facility that has different types of art. You can visit museums, aquariums, and some unusual attractions like the Mesner Puppet Studio.
If your son is a teenager and enjoys history, you can go to the National WWI Museum and Memorial.
Disneyland, Anaheim
Located 30 miles south of Los Angeles, California, Disneyland is in Anaheim and is the Happiest Place on Earth. Whether you decide to visit the amusement park by car or plane, you will definitely have an unforgettable trip.
Popular sights
Disneyland is on everyone's bucket list, especially people who live outside of the USA. We've seen this park in movies, TV shows, and in many entertaining forms. Regardless of age, everyone can have a ton of fun in Disneyland. From rollercoasters to Abraham Lincoln museums, this amusement park is perfect.
Things to do
The relationship between father and son requires constant work and should never be neglected. A trip to Disneyland could be the perfect way to bond and talk about some hardheaded questions.
Disneyland is 30 miles from LA, which means that the trip could be a week or two weeks long. By visiting this amusement park, you can unwind and recharge your batteries.
If you are into sports, outside the park there is an amazing golf course on which you can play or enjoy a nice walk.
Grand Canyon, Arizona
Oh, the Grand Canyon, Arizona, is the place that offers a one-of-a-kind view and an unforgettable experience. There is a huge reason why this National Park is so popular, and you can't find anyone on the planet who doesn't like to visit it.
Popular sights
Being one of the most acclaimed trip destinations, the Grand Canyon is a perfect location for a father-son trip. The National park is over 1,900 square miles and promises an iconic sight once you get to the top.
The canyon offers such great views, so you must have your camera with you. However, there is a downside. Because the Grand Canyon is so big, you will need quite some time to do everything you want.
Things to do
Don't let the sight overwhelm you and make you stunned. There is enough time to capture a photo from every angle.
Because the National Park is so large and people need to stay for multiple days, there are plenty of accommodation options. If you are interested in outdoor lodging, you can visit Zion View Camping or choose a hotel or a cabin.
Regardless of where you choose to stay, you will have multiple opportunities to explore the park and go hiking, horseback riding, rock climbing, or railroad sightseeing.
Orlando, Florida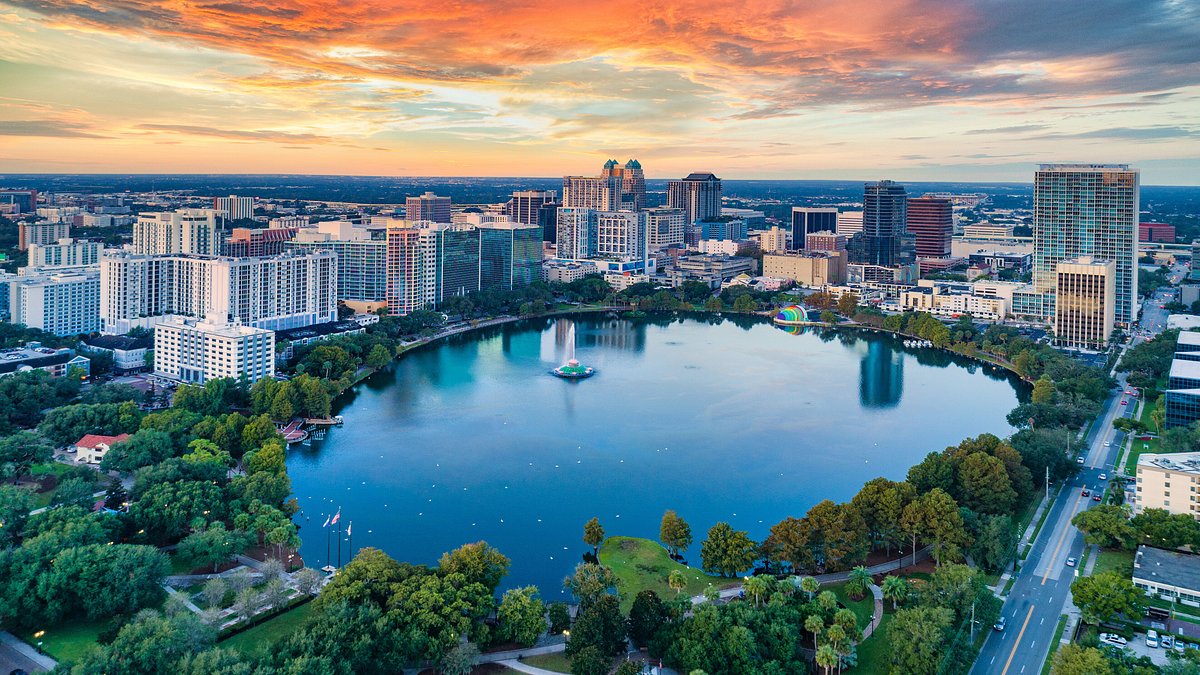 You've heard it before, "I can't wait to retire and go down to Florida where I can be in flip-flops all day and drive a scooter on a golf course." But that doesn't mean you should wait for retirement to visit this place.
Popular sights
While it sounds appealing, to say the least, Orlando has a lot of worthwhile sights and is a great destination for a father and son. Other than visiting golf courses, Orlando has a number of parks. The parks are a great reason to get excited until you choose between Universal Orlando and Walt Disney World.
Things to do
As we mentioned above, Walt Disney World has multiple parks in one. You can also visit the Magic Kingdom, Epcot, Hollywood Studios and other fun places.
You can visit the Wizarding World of Harry Potter, which is an iconic destination for Harry Potter fans of all ages.
Of course, if you need a smaller theme park that will not overwhelm you, you can visit Legoland or SeaWorld. It's safe to say – in Orlando, you will never be bored.
Snake River, Idaho
Nothing may strengthen the bond between a father and his son like fishing. Imagine you are out on the lake, there is peace and quiet, and you have nothing else to do but chat. Now, at first, you may start with something not so personal, but as time goes by, serious topics are bound to come out.
Popular sights
If a "river adventure" sounds appealing, the Snake River is a great place to visit. Idaho has some weird locations that everyone should visit. The state is filled with some "crazy" and attractive places. Also, did you know that the sumo champion of America is from Idaho?
Things to do
Despite having a scary name, the Snake River is perfect for a father-son trip. There is only one rule, your son has to be at least four years old so that he can participate in the Idaho adventures.
Rafting excursions are the most popular, but if rafting is not your cup of tea, you can enjoy calm waters, go fishing, swim, or rent a canoe.
The best part about it is the Snake River trips are half-day, full-day, or multi-day. You can choose whichever adventure you like. If you decide on a multi-day trip, you can sleep beside the river.
You can also visit Shoshone Falls if you have the time.
Montana
If the cold doesn't bother you, Montana is perfect for a father-son trip. Located in the Mountain West division, Montana is part of the Western United States. Close to Idaho, North and South Dakota, Wyoming, Alberta, British Columbia, and Saskatchewan. By visiting Montana, you can see a lot of great places on your way up there.
Popular sights
On your way to Montana, you can stop in Saskatchewan. This place is the staple of country music, and if you know how to play guitar, showing up in karaoke bars with a teenager can be a lot of fun.
Montana's annual snow reaches 25 feet, but the view from a cabin is definitely worth it. The state has great fishing trips for some quality father-son time.
One of the most popular places is Glacier National Park. The park has great scenery and some of the best fishing spots.
Things to do
Additionally, Lake McDonald is located in Glacier National Park together with the Two Medicine Lakes. You can pack your boots and go for a hike or two.
Plus, you can get the most unique experience and stay in the Lake McDonald Lodge, which is right on the lake.
Alaska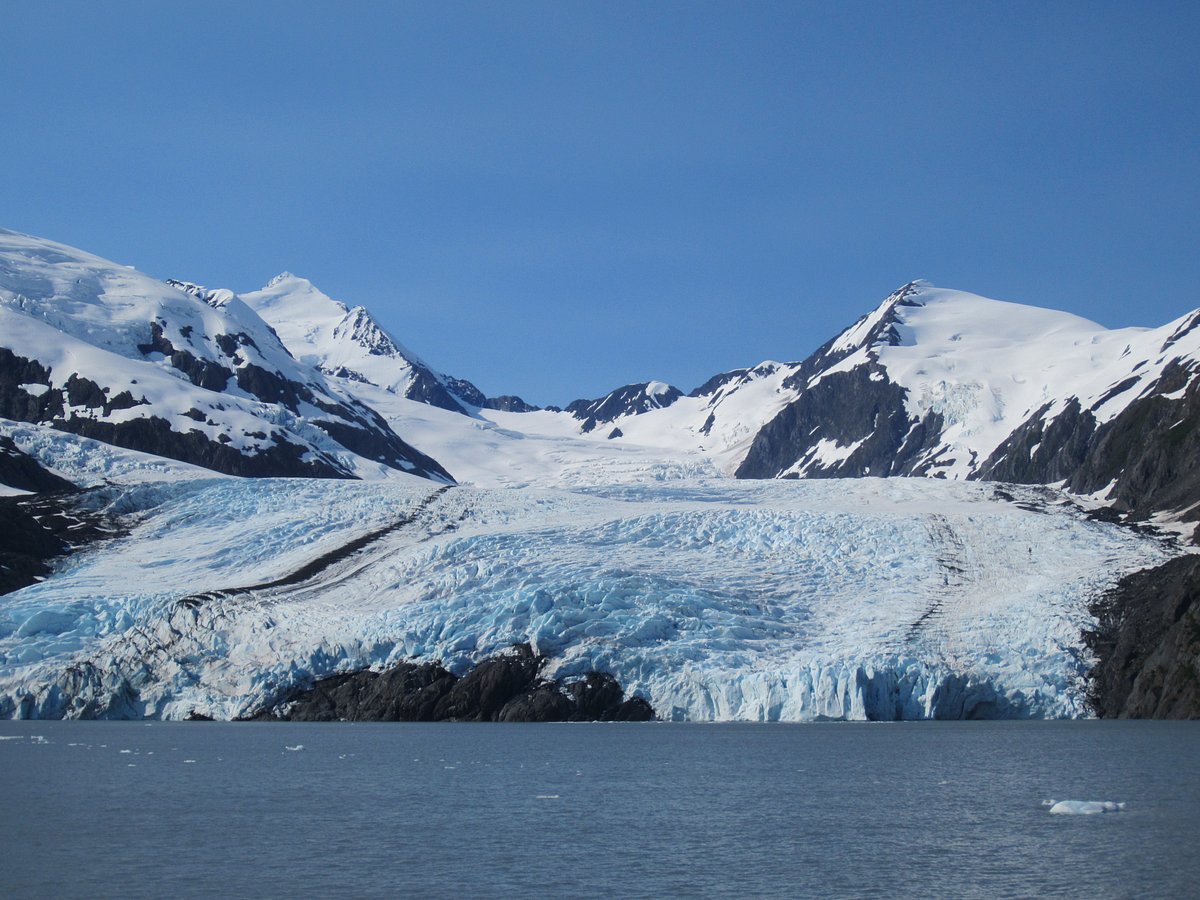 Another icy and great place for a father-son fishing trip in Alaska. A list of the best father-son trip ideas would not be complete without mentioning this state. Alaska is an epic place filled with fun activities. If you are into fishing, the Kenai Peninsula is the perfect place for it.
Popular sights
This place is famous for being the spawning ground for millions of pacific salmon. To explore the entire Kenai river, you will need a couple of months, and there are a ton of fun activities to engage in on your father-son trip.
Also, you can explore the glaciers of Kenai Fjords National Park. In the meantime, you can stay at a cabin near the Glacier and wake up to an amazing sight each day.
Things to do
You can engage in a bit of luxury and stay at the Alyeska Ski Resort in Girdwood. On your way to Alaska, you can have a sneak peek at Portage. This town has no residents and was destroyed by an earthquake back in 1964.
While in Alaska, take the time to visit the Katmai National Park and see live grizzly bears running around. You can watch grizzlies catch salmon at Brooks Falls. It's an unforgettable experience.
Yosemite National Park, California
This park should be on everyone's bucket list. Being one of California's hidden gems, Yosemite National Park has amazing cliff-top sights. From books to plummeting waterfalls, a park is an extraordinary place for some father-son bonding.
Popular sights
Till now, we talked more about fishing trips and hikes, but if you are into hiking, this park is the place to go to. Yosemite National Park has more than 13 campgrounds. You can go there and rent a tent or park your RV and relax to the maximum.
If you don't have an RV or don't like to spend the night outside in a tent, don't worry. In Yosemite National Park, there are amazing and affordable lodges together with rustic cabins.
Things to do
This National Park is a lot more than an amazing valley. Yosemite is a shrine that makes people drop their jaws with beautiful glaciers. The High Sierra camps are nestled in the wilderness, and there is nothing but nature around them. Needless to say, you can find a lot of peace in these camps.
Regardless of your interests, Yosemite National Park has something for every father and son. The land is around 1,200 square miles and has deep valleys, green meadows, and a lot of wildlife.
Nashville, Tennessee
If your son is old enough to drink, a trip to Tennessee can definitely help you bond. Nashville is a nest filled with country musicians and plenty of alcohol. Imagine the road trip, both of you can wear a cowboy hat and put on Chris Stapleton on the radio.
Popular sights
Here's an idea: you can visit the distilleries in South Central Tennessee for a one-day trip. If you don't want to be tied down to one location, you can roam around the city and enjoy its beautiful sights. Nashville has great scenery filled with small craft distilleries and barbecues.
The Jack Daniel Distillery is located about 1.5 hours south of Nashville, and the best part about it while going there is that you can visit a bunch of other craft distillers along the way.
Things to do
Don't get the misconception that Nashville is only for the people who like to play music and drink whiskey. If you and your son are looking for a sporting adventure, you can visit Chattanooga, Knoxville, and Hartford. There is a ton of whitewater rafting, mountain bikes, and short but sweet trails.
Like a cherry on top, you can visit Gatlinburg and go to the Great Smoky Mountains National Park.
Sleeping Bear Dunes National Lakeshore, Michigan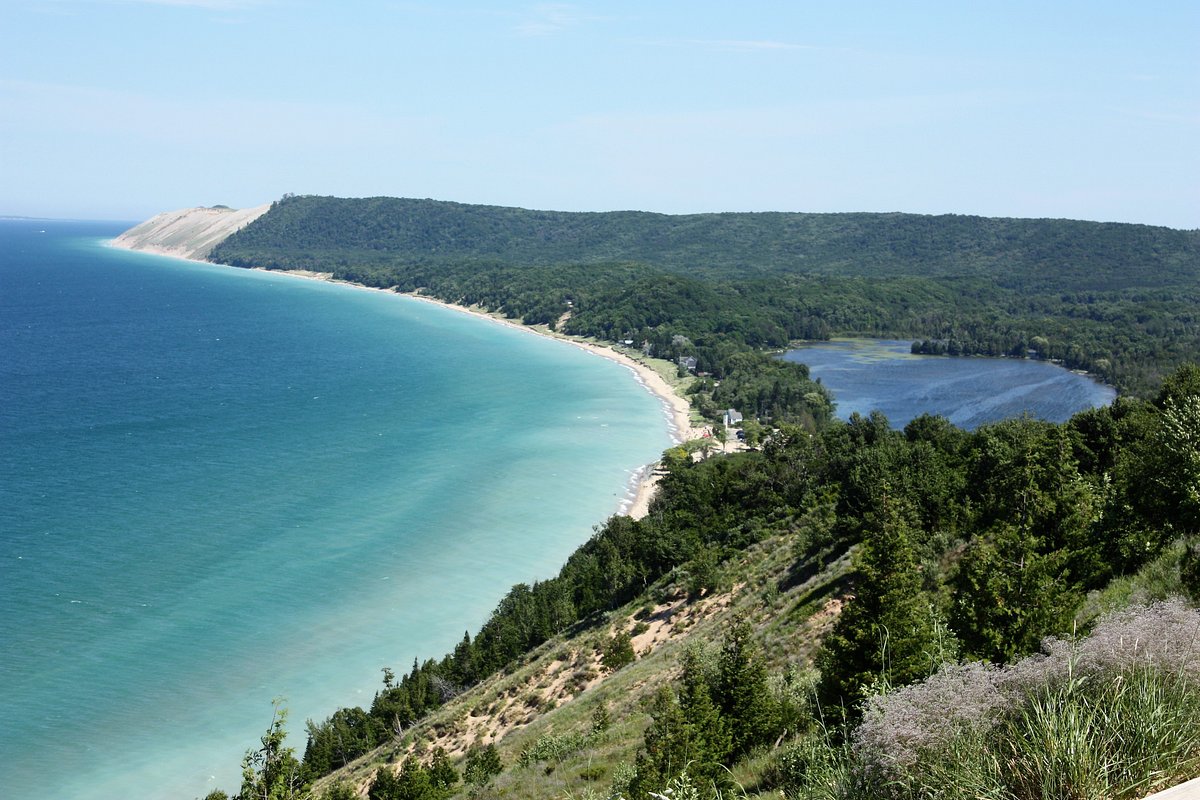 The National Lakeshore is located in the lower part of Michigan and, in 2011, was voted as one of the most beautiful places to visit by Good Morning America. This spot hugs the South and North Manitou islands together with the northeast shore of Lake Michigan.
The name gives it all away, but the park is so popular because of the giant scalable dunes of the Dune Climb. Also, there are a ton of beaches, like the Platte River Point, that flow right into the lake.
Popular sights
The National Lakeshore is a great spot for a father-son trip, but you can also bring the girls from the family and have an entire vacation. You can go on hikes on the Sleeping Bear Heritage Trail and visit the Port Oneida forest, which is filled with 19th-century farmsteads.
In 2011, Sleeping Bear Dunes shined a light on Michigan and was featured on Good Morning America over some locations that were unquestionably more popular.
Things to do
Pictured Rocks National Lakeshore is a sight for sore eyes. It has towering dunes, crystalline water, lush forests, and sandy beaches, and for a father-and-son bonding trip, there are a ton of fun activities that will make the time fly.
You and your son can hike, bike, or rent a canoe or something more challenging like a kayak.
Dallas, Texas
Now, at first, you may think, "all these locations are going to get me dirty and tired," but in this article and in life, we like to focus more on things that money can't buy. Therefore, we like to suggest father-son trip ideas that offer an unforgettable experience.
Popular sights
Let us just say a bunch of words that will make you feel warm inside and make you reach for the travel guide and book a trip to Dallas immediately. The Mavericks, The Cowboys, Golf, Luka Doncic, BBQ, breweries, and museums. There is a lot more from where that came from if you decide to book a father-son trip in Dallas.
Also, you can pay tribute to the Dallas Holocaust and visit the Human Rights Museum. If you want exceptionally tasty food, wine, and live entertainment, Deep Ellum should be your next stop.
Things to do
Houston is a great spot for a father-son trip. You can go fishing, boating, camping, or visit some historical sites and museums.
Texas is awesome for a father-son or father-daughter trip. The state offers the infamous JFK assassination site, the Frontiers of Flight Museum, the Perot Museum of Nature, and much more.
Dallas has a lot of lakes and rivers that are perfect for fishing with "dear old dad."
Yellowstone National Park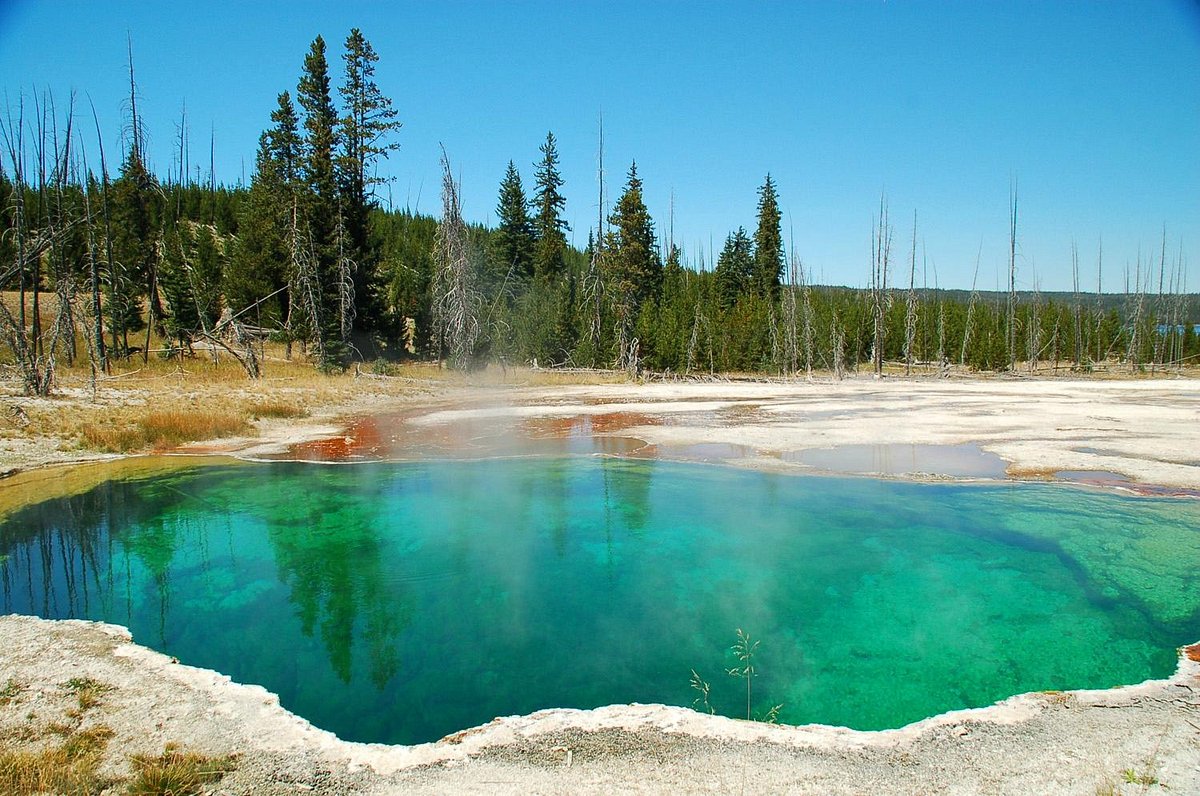 This place will have you enticed by the first Google image. Yellowstone National Park is one of Earth's best sights and has unique watercolors that are hard to forget.
Yellowstone is an exceptional place for a father-son trip or maybe a honeymoon. A lot of people find the park romantic, and there are a ton of couple getaways. As you already know, America has more parks than we can count, but Yellowstone is slightly different. This park has thermal features and allows you to enjoy colorful hot springs and bubbling mud pots from beautiful terraces.
Popular sights
Another thing that makes Yellowstone a perfect trip idea is the wildlife that is around the most popular areas and can be easily observed. By going to Yellowstone, you can definitely spot a bison, elk, or at least some ground squirrels. Also, the chances are you will spot a coyote, beaver, badger, or maybe a bighorn sheep.
Things to Do
A small portion of visitors gets to see a bear or a moose. Because the park is home to a lot of wildlife, there is always a chance that you will spot an animal you haven't seen before.
Additionally, Yellowstone is perfect for bird watching and is the home of more than 150 bird species. Other activities that you can do in Yellowstone are watching geysers erupt, going on a hike at Avalanche Peak or Mystic Falls, rafting, paddling, or staying at the Historic Hotel.
New York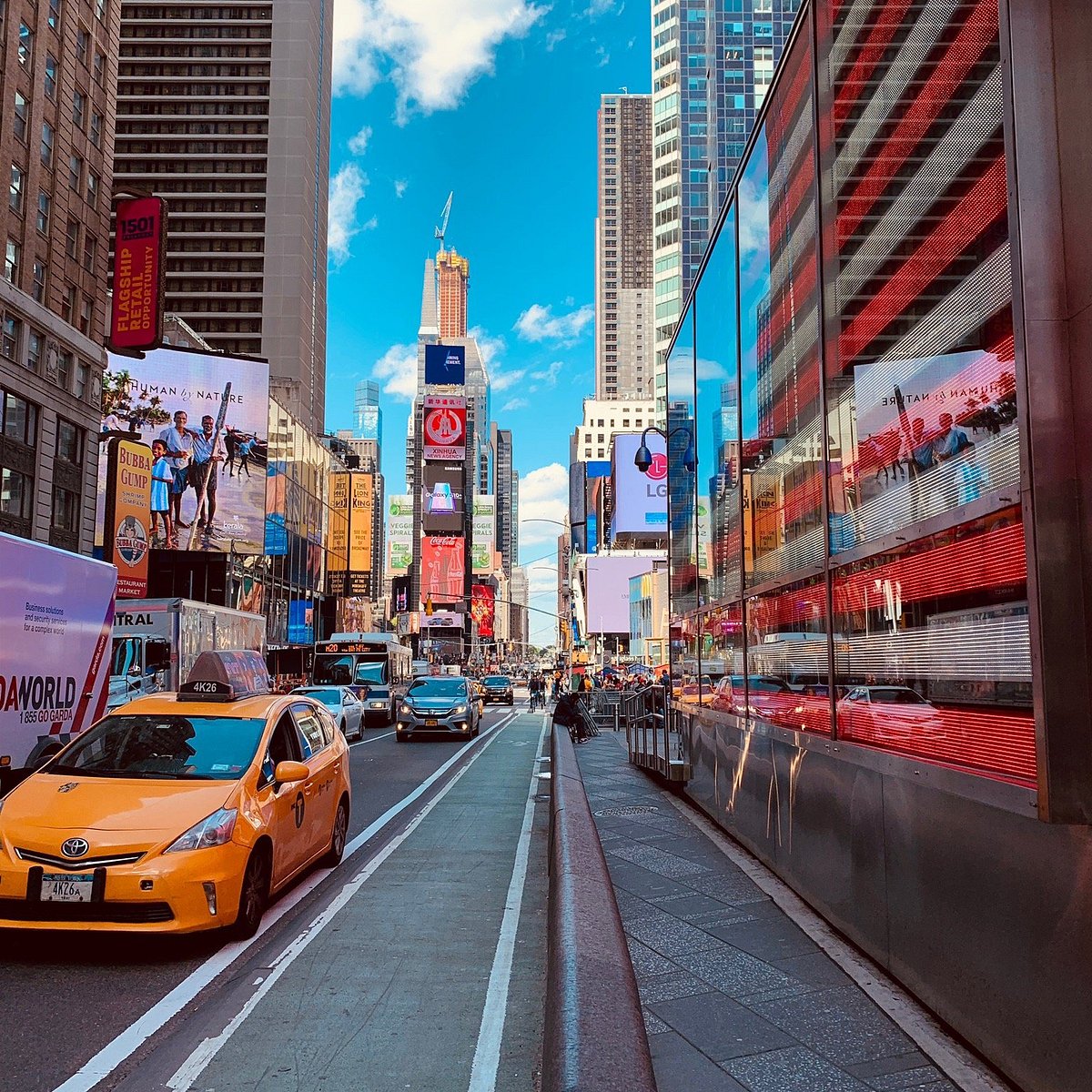 Let's get out of the countryside a bit and talk about "The Big Apple." If you are from the United States, then you probably have a general idea of how overwhelming New York can be. But, if you are from Europe and the only thing you have to rely on is TV shows like "Friends" or "How I Met Your Mother," then you are in for a treat.
Popular sights
New York is the concrete jungle where dreams are made, but it definitely asks for certain behavior. If you decide to visit this huge city, you must be aware of its fast-paced life, the traffic, and the overall crowd.
Since you are traveling with your son, New York has a multitude of attractions for both of you. You can enjoy a nice walk in Rockefeller Center, visit the Metropolitan Museum of Art, see a Broadway show, or just roam around Times Square and enjoy all the billboards and flashing lights.
Things to do
When the trip begins, you should visit iconic locations like Times Square and Central Park. Depending on your son's age, you can climb all the way to the Empire State Building. If climbing is too big of a challenge, you can cruise by the Empire State Building on a ferry.
New York is the home of a lot of architecture, and there are some great views even at night. To check out top-of-the-world sights, you can climb on the One World Observatory, 30 Rockefeller Plaza, or, as mentioned previously, the Empire State Building.
Huntsville, Alabama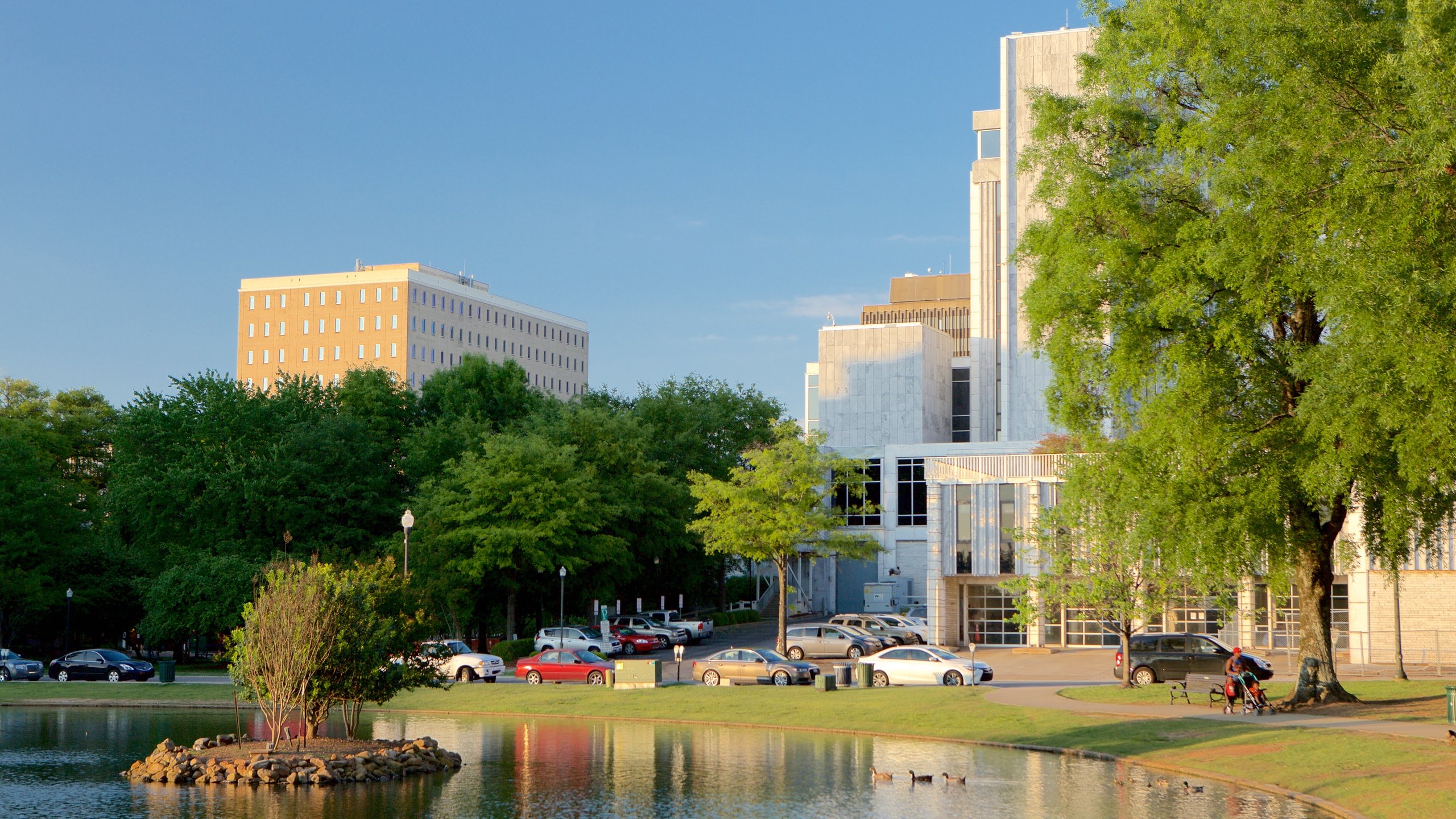 For all the little "Sheldons" out there who like to go on a trip with their dad and proceed to learn more about science, Huntsville is a perfect location for a trip. Basically, in Huntsville, Alabama, you can see what the past looked like while simultaneously taking a glimpse into the future.
Popular sights
The most popular attraction of Huntsville is the U.S. Space & Rocket Center. Being the home of the Space Camp, this city offers a variety of space-themed parties for all kids and adults to enjoy.
In Huntsville, you are always surrounded by some construction sights from the past. One of the most popular places is the Constitutional Village. At first sight, this Hall Park in Alabama looks like the place where Rick and the other guys were sheltered in the Walking Dead. But we guarantee you that you will have a blast.
Things to do
If you and your son are outdoor fellows, there are a ton of hiking and running trails in Alabama that can make you sweat and earn a big caloric dinner afterward. Whether you want a trip that skyrockets your fun levels or something that allows you to browse through history, Huntsville, Alabama, is the perfect location for a father-son trip.
Louisville, Kentucky
Last but not least, Louisville, Kentucky, is the location you must visit if you are a baseball fan. In Louisville, you can take a selfie with the world's largest baseball bat and take a tour of the factory that actually produces the Louisville Slugger. To take things even further, you can visit the museum and see how it all began.
Popular sights
Kentucky is filled with attractions. In Louisville, you can find the Restaurant and Family Farm of Joe Huber, the Kentucky Science Center, the Louisville Equestrian Center, and much more.
A great tourist attraction is the Mega Cavern which is a man-made cavern under the city and runs for 17 miles. The Mega Cavern is filled with some interesting features and has its own zipline.
Things to do
Despite being a great place to visit, if you nail down the timing of your trip and visit Louisville before the Kentucky Derby, you are really in for a treat.
Two weeks prior to the Kentucky Derby, the city hosts an event called the Thunder Over Louisville, which is perfect for father-son bonding. This annual event has fireworks, boat races, hot air balloons, and much more.
Conclusion
There you have it, 15 father son trip ideas that can strengthen the relationship and build a much stronger bond. Every city is famous for something, and in America, there is no shortage of sports, restaurants, cliffs, museums, etc. All you have to do is find your cup of tea and book a trip with your son. Find common interests like sports, fishing, running, and climbing aboard the fun train.