St. Croix and St. Thomas are some of the most-visited islands in the U.S. Virgin Islands. They are ideal for vacationers seeking the sun, sand, and coastal fun. There are many activities for both kids and adults on St. Croix and St. Thomas. You can't go wrong with either one for a family vacation.
Each island has something unique to offer visitors. The rocky horizon of St. Thomas is known for its luxury, with yachts in the harbor and high-end storefronts. Situated South of the island, St. Croix is a honeymooners' haven and caters to nature lovers.
For your next family vacation, let's compare St. Thomas and St. Croix. Why not also check out our guide to the best US Virgin Islands all-inclusive resorts for families?
Croix vs. St. Thomas Climate and Location
Since they are so close together, the climate is the same in both places.
St. Thomas and St. Croix have geographically similar landscapes, beaches, and wildlife, but St. Croix is much larger. St Thomas is 32 square miles, while St. Croix's 84-square-mile size dwarfs the rest of the islands.
On either island, families who want to spend most of their vacation outdoors will find plenty to do, thanks to the beautiful landscape and pleasant weather.
Accommodations
St. Thomas is more crowded and commercialized. That implies it has more options for everything. That includes housing, groceries, and pretty much everything else you need to survive for a week or two.
That doesn't mean St. Croix doesn't have them. But, as a quieter, less-commercialized island, those comforts are fewer and farther between. Keep in mind, however, that St. Thomas is also a more popular tourist site, especially in the summer. Getting accommodation may need more planning than visiting St. Croix.
Conclusion: St. Thomas offers a greater variety of housing options and convenient access to grocery outlets.
Why not check out our guides to the best all-inclusive resorts in St. Croix and the best St. Thomas all-inclusive family resorts to help you find the perfect place to stay?
Cost to Stay
The U.S. Virgin Islands experience their busiest months between December and March. If you can avoid the busiest times of the year, you can save a lot of money. You'll also avoid some of the wettest months if you visit in April or June.
Fortunately, both St. Thomas and St. Croix provide a wide range of reasonably-priced lodging options, with nearly all of the rooms and suites offering stunning views of the ocean.
However, a trip to Saint Thomas may be a better choice if you're on a tight budget. Beach and poolside relaxation can be found at a variety of affordable, amenity-filled resorts, as well as budget-friendly bed and breakfasts.
On the other hand, a trip to St. Croix is an option if you're willing to spend more money. You'll be treated like royalty at their opulent seaside resort hotels, which include abundant restaurants, bars, and lounges for visitors to enjoy.
Conclusion: Both places have affordable housing choices. If you decide between St. Thomas and St. Croix based on price, St. Thomas is the less expensive option.
Getting There
St. John, St. Thomas, and St. Croix are the main islands of the U.S. Virgin Islands. All three have a burgeoning tourist industry.
At 84 square miles, St. Croix is the largest in the Caribbean, roughly 40 miles south of the other two. St. Croix can be worth a day trip or an overnight stay if you're staying in St. Thomas.
St. Croix has it's own international airport servicing American, United, Delta, and Spirit which makes sense for most tourists arriving on the island.

Kids' Activities
The Virgin Islands are an excellent destination for family outings. On the other hand, St. Croix has many kid-friendly attractions, but parents may find that Saint Thomas has a more manageable assortment of activities for their children.
Tree Limin' Extreme Zipline, on the other hand, is an exhilarating experience for preteens and teens in Saint Thomas who want to conquer their fear of heights. Coral World Ocean Park, an extensive collection of oceanside displays and hands-on aquatic adventures, is also a great place to take the kids.
St. Croix is also an excellent place for kids to get out on the water and experience the thrills and spills that come with sailing. The Big Beards Adventure Tours to adjacent Buck Island are sure to be a hit with the whole family.
However, one thing that makes them different is that St. Thomas is a little more crowded, so it can be a bit busier. On the other hand, St. Croix is calmer. These two factors may affect which island you decide to visit.
Conclusion: Both islands are fantastic for families, and each has its own unique set of activities for children to enjoy.
Food & Beverage
Visiting one of these islands is a must if you're a seafood fan. Everywhere you look, you'll find freshly-prepared, lovingly-cooked salmon.
Fungi, which is not a fungus, is a famous dish in the West Caribbean. It's a mixture of cornmeal, salt, and okra, and it's frequently served with fried or baked fish in a boiling pot. Other Caribbean delicacies worth trying include fried conch, rum cake, and ginger beer.
Gladys' Cafe may be worth a visit when in Saint Thomas. Lunch or dinner is a win-win for your taste buds and wallet when you dine on the authentic West Caribbean cuisine.
At RumRunners, you can get a taste of the island's Oceanside delicacies and tropical beverages while taking in the sights. Picky eaters and large families will appreciate the abundance of regional and American favorites on the menu.
The Most Important Attractions
This region of the world is teeming with exciting adventure activities as well as an abundance of historical landmarks. And, with beaches in every direction, you have the luxury of relaxing and enjoying yourself without spending a dime. Both island paradises have their own set of attractions that make them stand out from the crowd.
You could go on a guided tour of Blackbeard's Castle in Saint Thomas, then go shopping and rum tasting in the nearby downtown area afterward. You could also visit the 99 Steps, a very long stairwell built by Danish colonists in the 18th century, to get your steps in if you're feeling more physically active.
Of course, if you've come to Saint Thomas to relax and soak up some rays, there's no limit to the number of beaches you can visit while you're there.
Magens Bay Beach boasts some of the most spectacular shoreline views on the entire island, and it is a must-see for any visitor.
In the morning and afternoon sunlight, its sky-blue waters appear to sparkle serenely against the dark green hillsides that surround this pristine stretch of sand and water. It's one of the best places to visit if you're in desperate need of some well-deserved tropical splendor.
While St. Croix does have some excellent scuba diving and snorkeling opportunities, it does have a little more to offer visitors.
Providing guided scuba diving and snorkeling trips, Adventures in Diving STX delivers all of the equipment and instruction you'll need to have a good time while remaining safe. This is a fantastic opportunity to see coral reefs and sea creatures in their natural environment for the first time.
A half-hour hike will put you on the virtually unspoiled and secluded shores of Isaac Bay if you're willing to put in the extra effort. This shoreline is particularly popular with sea turtles, who use it as a nesting ground.
If you decide to explore this route, make sure to stay away from any nests you may come across. This helps to ensure the survival of the next generation of turtles and preserve the surrounding environment.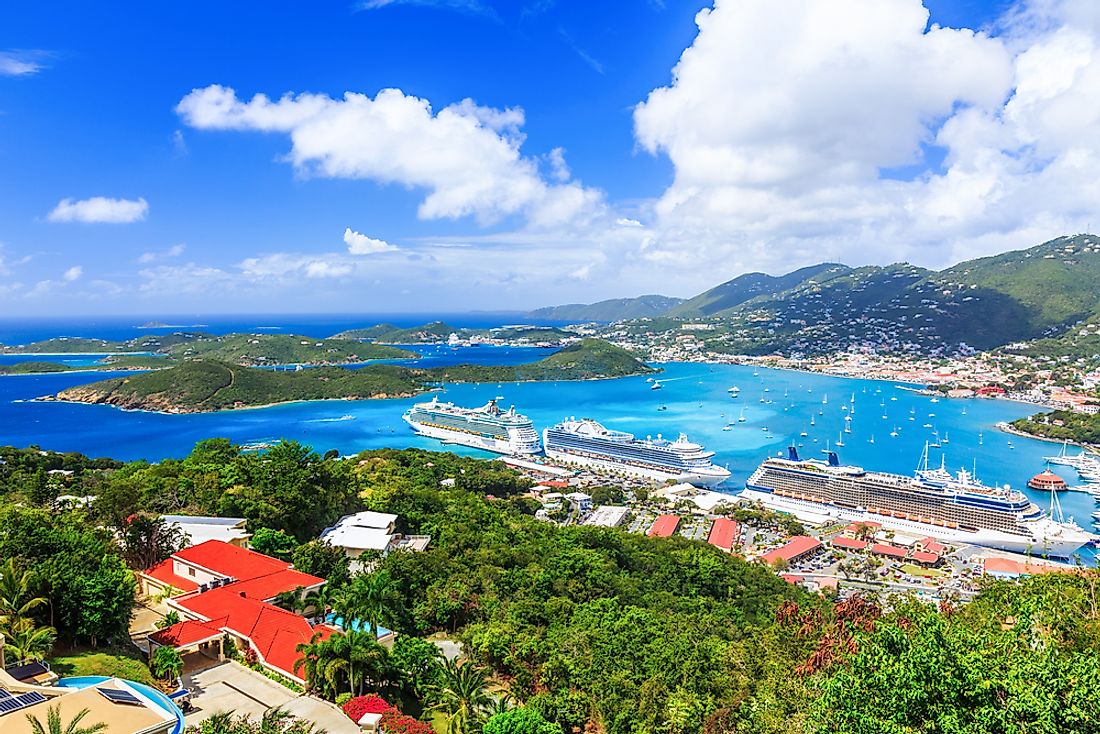 Conclusions
The United States Virgin Islands have a great deal to offer, and choosing which one to visit can seem like an impossible edge. On the other hand, their minor variances can assist you in making a decision.
In addition to white sands and beaches, authentic West Caribbean restaurants, delectable tropical cocktails, and beautiful hotel resorts, both St. Thomas and St. Croix offer a variety of activities.
Travelers who wish to spend less money and enjoy more beach time may consider visiting Saint Thomas rather than other Caribbean destinations. On the other hand, visitors with children or a desire for adventure may find themselves more at ease on St. Croix.
More about our TFVG Author
A seasoned traveller, Dad, and avid sports tourist, James foundered The Family Vacation Guide to share his expert vacation experiences- especially when it comes to being a travelling family man.
Featured in Travel articles such as Travel + Leisure, TripSavvy and SFGate, you know you're reading some of the best vacation tips online.