Puerto Rico is known for its variety of landscapes. From sandy beaches to ancient ruins to verdant rainforests, the tiny island seems to have it all. It's an ideal place to get away for a while. It's close to home but exotic in all the best ways.
If you're considering bringing your family to this United States territory, you have a lot of planning to do. If you're a US Citizen, you might not have to bring your passport, but you'll still have to prepare for an International trip.
The island, with its beaches and resorts, awaits you eagerly. Before you book the tickets, the most critical question to ask yourself is, when should you go?
Why not also check out our guide to the best all-inclusive family resorts in Puerto Rico and the best beach resorts for families in Puerto Rico?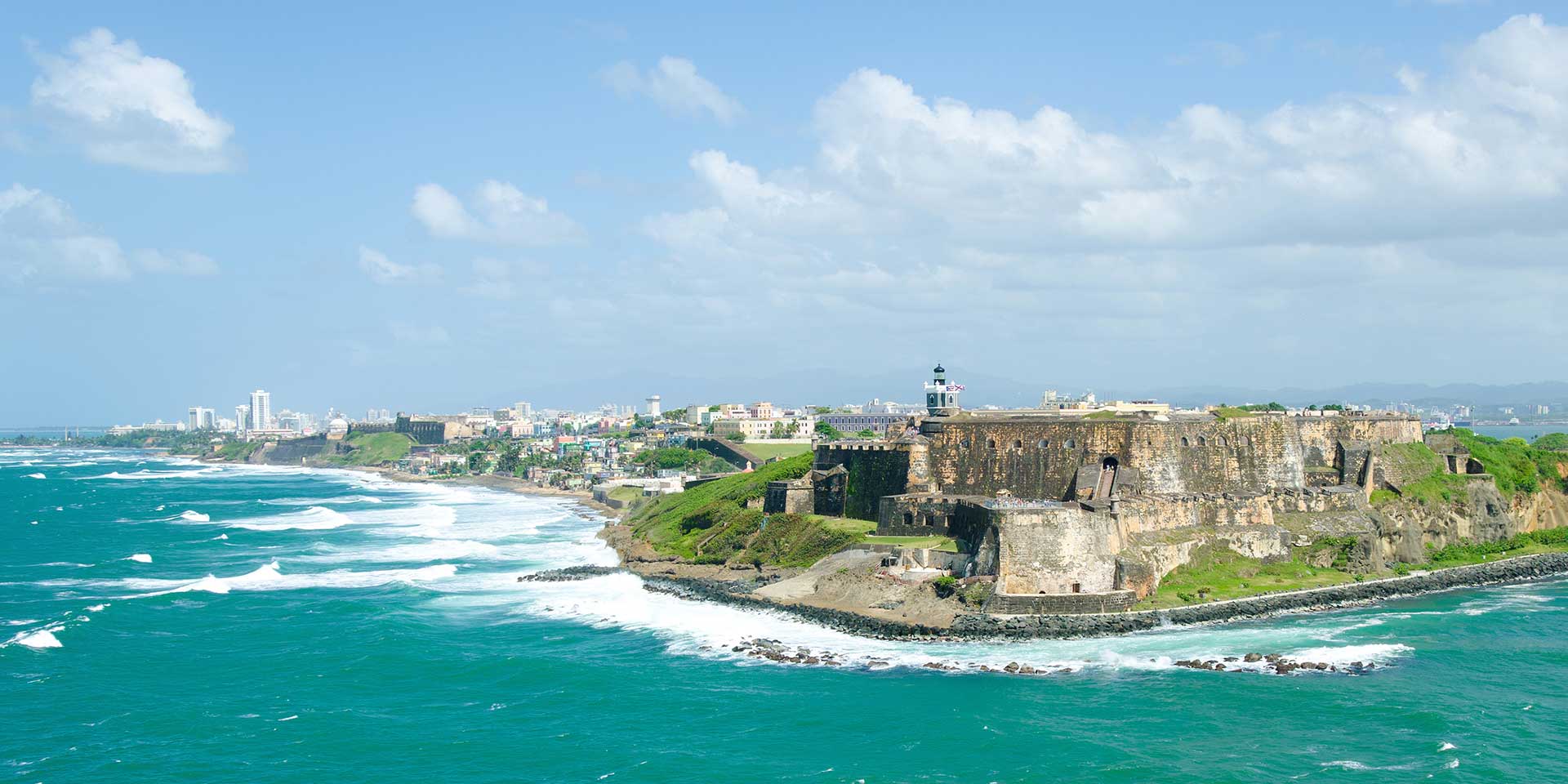 The Best Time to Visit Puerto Rico
The island colony of Puerto Rico is a great place to visit, no matter what time of year it is. However, when you choose to go will define your vacation. Take all of the factors into account before planning your trip, and it will be one of your family's best vacations ever!
For overall weather, price, and tourism, the best time to go to Puerto Rico is late May or early June. This way, you miss the height of the tourist season but still get the tail end of the cooler weather.
Without the threat of hurricanes or the rainy season, you'll be able to enjoy the beach and the rainforest at a much lower price than during the spring, when all the spring break vacationers come out.
Weather in Puerto Rico
Puerto Rico doesn't have the seasons as we in the North know them. Because of its near-equatorial location, it's considered subtropical in climate. This climate means that the island experiences mild and balmy weather all year long and rarely gets near freezing. While it gets hot in summer, Puerto Rico doesn't get cold.
No winter? It might sound like fantastic news. You can go any time of the year and not worry about snow or freezing weather. While this is true, there are some other considerations to take into account. Puerto Rico might not have to think about snow, but it does have to consider hurricane season, tropical storms, and hot summers.
When Is Puerto Rico Hottest?
Puerto Rico's summers are hot but still don't get to the average heat index of many southern U.S. states. The hottest months of the year are July through October, with an average high temperature of 88-89 degrees Fahrenheit. Even though the island is closer to the equator than the US, it's surrounded by water, which has a cooling effect.
The island breezes and the water surrounding the territory both add to the coolness. Even so, it is warm and humid during the summer months. The air might be hotter, but the water is warmer during these months. When it's not raining, it's a perfect time to swim and lay out in the sun.
When Is Puerto Rico Coolest?
Puerto Rico's peak tourist season, from December to April, has the balmiest weather. With an average temperature in the mid-seventies, it is perfect for relaxing by the ocean or exploring the island's ancient ruins.
If you are visiting Puerto Rico solely for the weather, January through April should be your month of choice. The weather is perfect for anything you could want to do. It is more expensive and more crowded than the off-season, but you won't have to worry about rain, heat, hurricanes, or weather issues in general.
When Is Puerto Rico Rainiest?
By and large, Puerto Rico is a sunny island. It sits near the Equator in a sub-tropical climate and so has a large amount of sunshine year-round. Even during the rainy season, the island is warm and dry most of the time.
Because of the prevalence of tropical storms, Puerto Rico is the rainiest during the summer and fall months. There is generally a short rainy season in May, followed by a dry June and July. From August to November, more rain is expected. December through April, the peak tourist season, has very little rainfall monthly.
The highest average inches of rainfall per month fall from August to November, where the average is over five inches a month. Even during the rainiest parts of tropical storms, the island doesn't get any more than five to six inches of rain per month. While the storms can be intense, they are generally short, followed by the island's signature sunshine.

When Is Hurricane Season in Puerto Rico?
The Atlantic hurricane season runs from June 1st to November 30th every year. This season is a large window, with the most substantial chance of hurricanes in August and September. Unfortunately, Puerto Rico does sit within the hurricane belt and has been hit in the not-so-distant past. However, this doesn't mean that it's an unsafe place to visit.
While the island has gained attention for recent hurricanes, particularly Hurricane Maria in 2017, Puerto Rico is in active recovery. This recovery is in no small part due to the tourism industry. The island is safe from hurricanes outside of hurricane season and largely avoids them throughout the summer months.
Tropical storms, either from the ocean or from faraway hurricanes, are the most common occurrence during hurricane season. These storms can be intense but don't cause the lasting damage that hurricanes do. If you visit Puerto Rico during hurricane season, you might witness a strong storm and nothing more.
Tourism in Puerto Rico
Of course, the ideal landscape and ocean surrounding the island make Puerto Rico a lovely getaway destination. Many individuals, couples, and families choose to take an island vacation on the territory. While it's always a great time to visit the island, some months are more crowded than others.
If you are considering a trip to Puerto Rico, it makes sense to ask about the tourism season. When is Puerto Rico busiest, and how does that affect prices? On the other hand, when is the off-season? That might be cheaper, but is it worth saving the money to go during a different time of the year? The tourism industry in Puerto Rico works all year round.
When Is Puerto Rico Busiest?
Puerto Rico has a peak season from January to April. Like many island nations, this season is dictated by a few factors:
Northern winter
Southern weather
Hurricane season
During peak season, the prices are higher, and the island is more crowded. However, the weather is balmy and perfect, with very little rain.
March is by far the busiest month, as many cruises and spring break vacationers visit the island during this time. Each of these spring months is a busy time for Puerto Rico. During March, the island is often taxed to its limit, and things are at their most expensive.
However, at any other month during peak season, it's much less expensive and more enjoyable to stay on the island. Hotel and food prices go down somewhat, and you and your family can enjoy the beach and summer weather in January and February.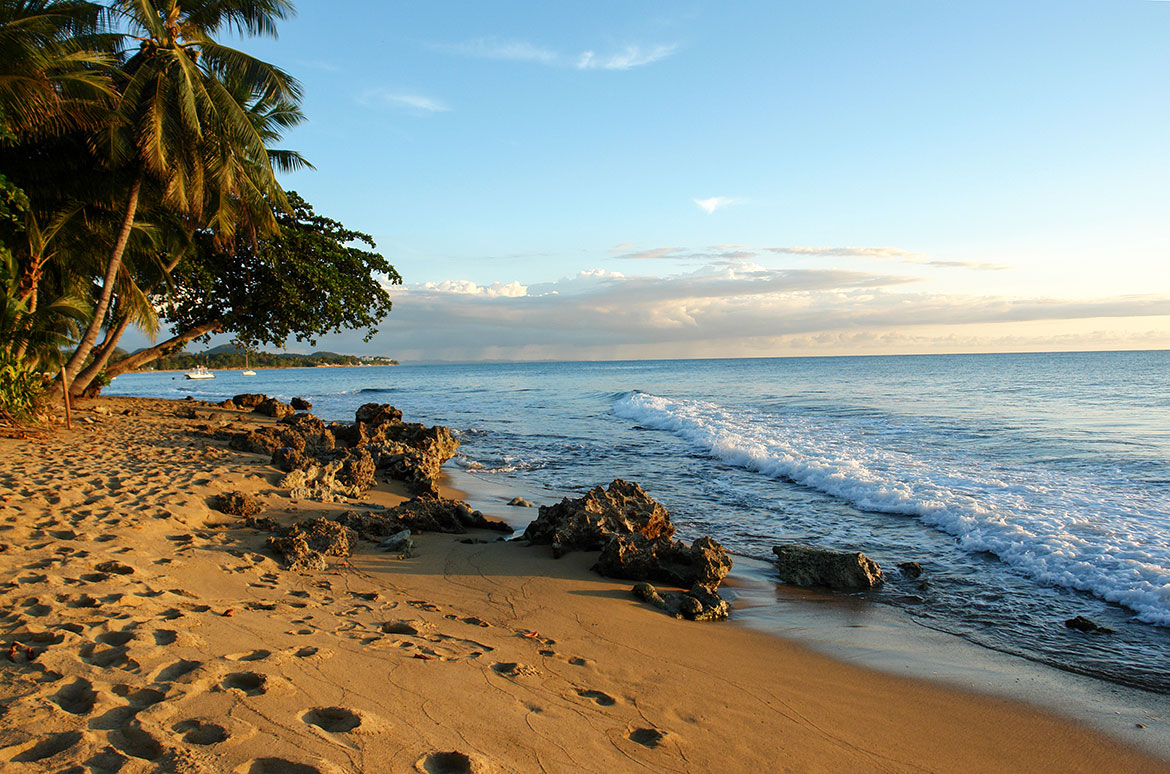 When Is Puerto Rico the Least Busy?
On the other hand, Puerto Rico has a significant dip in tourism in the early fall months. This fall is because of the hurricane season. The height of hurricane season is in August and September, and these are the least popular months to visit the island.
While the odds of a hurricane hitting Puerto Rico while you are visiting are low, it is not impossible. If you are worried about this, check with the weather authorities before you book your trip. The beginning of the summer is generally safer from hurricanes and less crowded (as it is the post-peak season).
June and July are hot in Puerto Rico but much less crowded than the earlier months of the year. There are fewer cruise ships, fewer visitors, and fewer international guests on the island, which means that everything is less expensive and easier to navigate. If you don't mind a bit of hotter sunshine and a higher chance of rain, June or July would be perfect for a vacation.
Culture and Attractions in Puerto Rico
While the beaches are the number one attraction in Puerto Rico, the island has a lot more to offer than only beaches and the ocean. There is historical significance to the capital city, San Juan, and rich history throughout the entire territory.
When you visit Puerto Rico largely depends on your budget, your plans, and what you want your vacation to look like. Look at the island's weather schedule, pricing, and events schedule, and plan your trip around what is most important to you! Here are some suggestions based on some everyday situations.
What Is the Best Time to Visit Puerto Rico With a Family?
If you are bringing a family to Puerto Rico, you want to visit at a time that works for your family's schedule and is safe on the island. There are several different factors to consider. The most important, of course, is the availability of activities and the beach for your children.
Family Activities
There aren't limits to the beach activities for children in Puerto Rico. Near the city of San Juan is a colossal resort strip full of hotels and private beaches. However, there are tons of public access beaches as well. You won't have a hard time finding sand and water to play in.
Saving Money
If you are traveling with a family, schedules and saving money is extremely important. You'll want to avoid taking the kids out of school early. However, you don't want to go to Puerto Rico on spring break because that's the busiest time.
It's a balance between finding a cheaper, less busy time of year and avoiding hurricane season. The best time of the year to visit as a family is as soon as you can after school lets out. The earlier in the summer you go, the better it is.
What is the Best Time to Take a Cruise to Puerto Rico?
If you are trying to save some money, one way to do it is to take a cruise. While this might sound counterintuitive, booking a cruise automatically takes care of all of your food and accommodation needs. You won't have to worry about food or hotel stays on the island itself.
There are several factors to consider when booking a cruise. One of the largest for a Caribbean cruise is timing. Many cruise lines avoid hurricane season. Cruises pick up around December and are very busy throughout March and April. As the off-season nears, they send out fewer ships. Cruises are less expensive during this time.
There are a few types of cruises to choose from. If you are taking your family, a cruise with onboard attractions is a great choice. Kids will be able to swim in onboard pools and entertain themselves while the ship is at sea, and then enjoy Puerto Rico even more with you.
You can go on a cruise that visits multiple Caribbean islands or one that sails straight to Aruba and docks there for several days. Either way, you'll be able to visit the island. The overnight version is excellent for seeing more Puerto Rico, while the day-trip cruise will expand your Caribbean experience.
What is the Best Time to Visit Puerto Rico for Culture and Attractions?
No matter what time of the year you visit Puerto Rico, you are sure to find a plethora of events and things to do around the island. From carnivals in January to music festivals throughout the summer, there are always things to do on the island.
Here is a brief list of some of the events on the island throughout the year:
Dance festivals throughout the year
Music festivals in summer
Food trucks throughout the year
Historical reenactments
Fiestas and carnivals
There are specific festivals, events, and markets throughout the year. Coca-Cola has a coffee and chocolate exposition in San Juan every year.
Fort San Juan is an incredible historical artifact, with guided tours, events, reenactments, and a gift shop. This is just a tiny portion of the activities available on the island.
What is the Best Time to Visit Puerto Rico for Nature Activities?
As previously discussed, the beach is available all year round in Puerto Rico, barring tropical storms or hurricanes. There will be more days of rain or storms during hurricane season than during the first few months of the year. However, you can scuba, windsurf, and swim whenever you want, weather providing!
In addition to the oceans, beaches, and bays, there are rainforests throughout. While it's not advised to explore these alone, you can bring your family on guided hikes or find the posted trails. Nature is beautiful, educational, and exciting throughout the island.
However, prepare to encounter mosquitos and humidity! The rainforest is incredibly biodiverse but one of the most humid ecological terrains on Earth. Whether you spend most of your time at the beach, hiking, or nature watching in the rainforest, you'll be able to find something unique on the Puerto Rican island.
What is the Best Time to Visit Puerto Rico on a Budget?
Similar to traveling with a family, you want to time your budget trip to Puerto Rico. If you want to save as much money as possible, it's vital to go when no one else is coming. The cheapest time to go will be during the height of hurricane season. However, you might not want to visit during the rainiest part of the year.
Come to Puerto Rico during early summer or late fall if you want to save money but don't want a rainy vacation. The weather won't be too hot, and the prices will be lower. You can come during August or September, but there are two main downfalls. The chance of rain is higher, and the tradewinds are lower, meaning that it is hot with no island breezes.
When Should I Visit Puerto Rico?
While any time of the year would make a beautiful visit to the island, we know that there are probably ideal times to make the most of the prices and weather. With all that we've learned about the patterns of visitors and rain around the island, is there an ideal time to book a trip to Puerto Rico?
If you are looking to save a little money, avoid the worst of hurricane season, and experience some of the culture and food of Puerto Rico, aim for the end of May or the beginning of June. With a family, this should be right as school is getting out, and you shouldn't have to worry about taking the kids out early.
You won't have to pay nearly as much as families who visit Puerto Rico on spring break, and the island won't be nearly as crowded. However, you'll also avoid the worst of the rainy season and the threat of hurricanes, near or far away.
Final Thoughts
With the best of weather, price, and tourism, May and June are the hidden gems of the Puerto Rican year. You will be able to sit in the sun, avoid the most crowded months, and delight in the culture and atmosphere of island life. Don't miss out on this lovely island for you and your family.
Remember, make sure to check any travel advisories or country laws before entering.
More about our TFVG Author
A seasoned traveller, Dad, and avid sports tourist, James foundered The Family Vacation Guide to share his expert vacation experiences- especially when it comes to being a travelling family man.
Featured in Travel articles such as Travel + Leisure, TripSavvy and SFGate, you know you're reading some of the best vacation tips online.