Florida is rife with beach towns, beaches, and shores that offer stunning ocean views. Florida is a peninsula, meaning that the state has ocean water on three sides. No other state in the United States has as many shores and beaches as Florida, making Florida a perfect choice for a family vacation.
There are dozens of beaches to browse, view, and explore, but 15 beach towns in Florida deserve special attention. These beach towns are stunning and vibrant and have plenty of attractions and activities for tourists to enjoy in the area. Some beach towns have plenty of mini-golf, bowling, and other activities.
Whether you are having a family vacation or a solo adventure, these beach towns are perfect locations to enjoy the sun, relax, and explore the city. Coastal towns are typically rife with small stores, restaurants with locally-sourced fish, and exciting souvenir shops.
Naples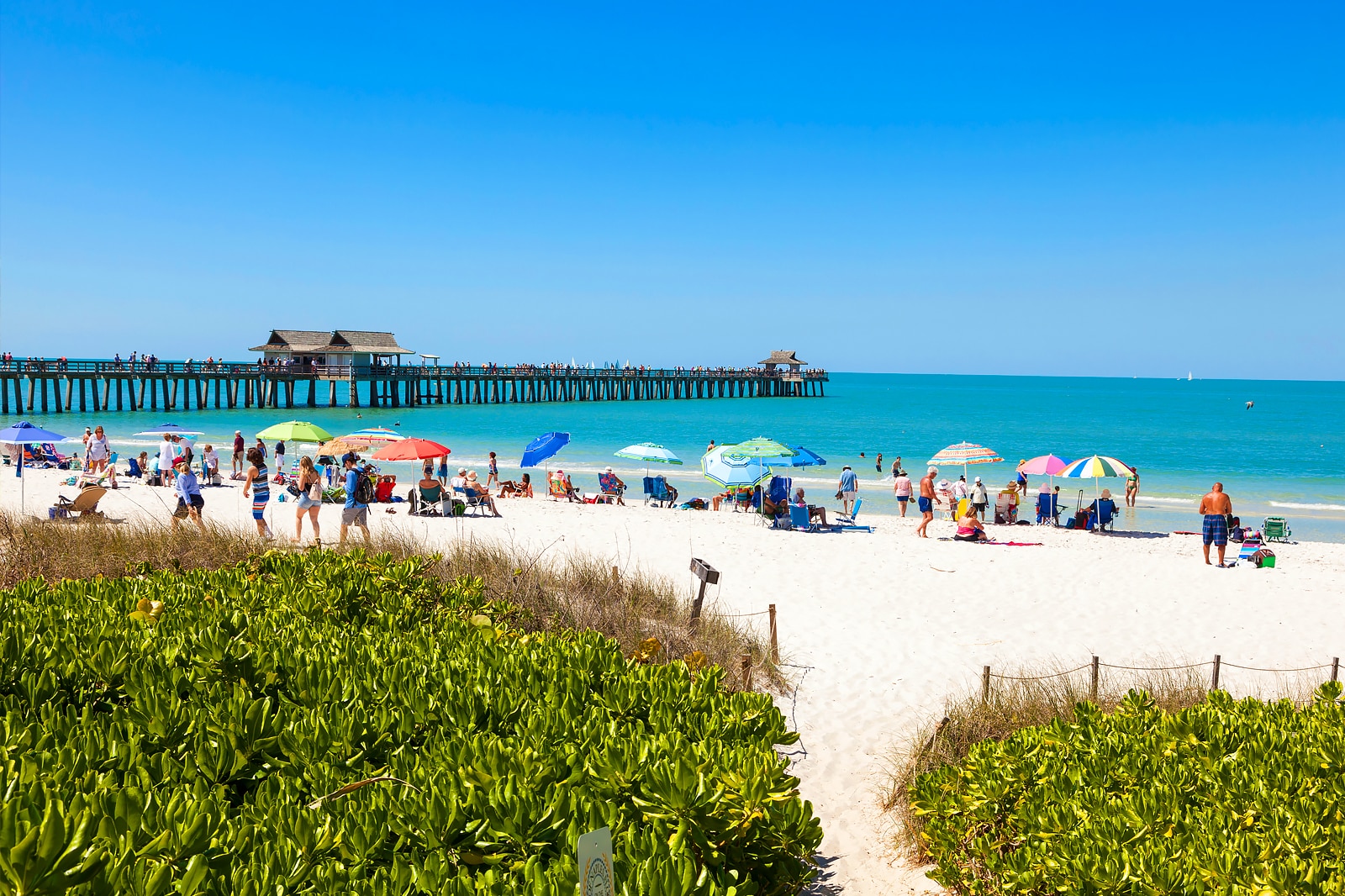 The City of Naples is rife with stunning visuals and rests on Florida's Paradise Coast. Naples has stunning beaches with warm water and waves that range from calm to crushing, depending on the season. Naples is more than just a beach town with many beach parks and access to the white sandy beaches. This city has plenty of nightlife, bars, and activities for tourists to enjoy.
There are also natural wonders, museums, and botanical gardens to enjoy. The Naples Botanical Gardens is a stunning display of flowers and butterflies that will thrill all tourists in the area. The Baker Museum in Naples, Florida, is another exciting exhibit for families and solo adventurers to enjoy in this coastal town.
The Naples Pier may be the most stunning and exciting of the tourist destinations in Naples, Florida. This pier will enable you and your family to have a fun walk, but you'll also get an exciting ocean view.
Sanibel Island
Sanibel Island is located in Lee County, Florida, and sits just off the coast. Sanibel Island is known most for its pastel-colored seashells and white sands. The pastel-colored seashells are common and wash up from the ocean's tides daily. Tourists and locals are welcome to go shelling on the beach during the day!
The water at Sanibel Island is clear enough to see right into the water and see the ocean floor beneath – where you may find seashells washing up by your feet.
Sanibel Island is known for its broad recreational activities like jet skiing, surfing, paddle boarding, and other water sports. This island is also full of dining options, many restaurants having acquired their ingredients by local means.
This location is also an ideal wedding and gathering location, with several venues that can host anniversaries, weddings, and other gatherings.
Sanibel Island also has plenty of bars, hotels, resorts, and nightlife options for those who want to stay up late into the night or even stroll around with family.
Jacksonville Beach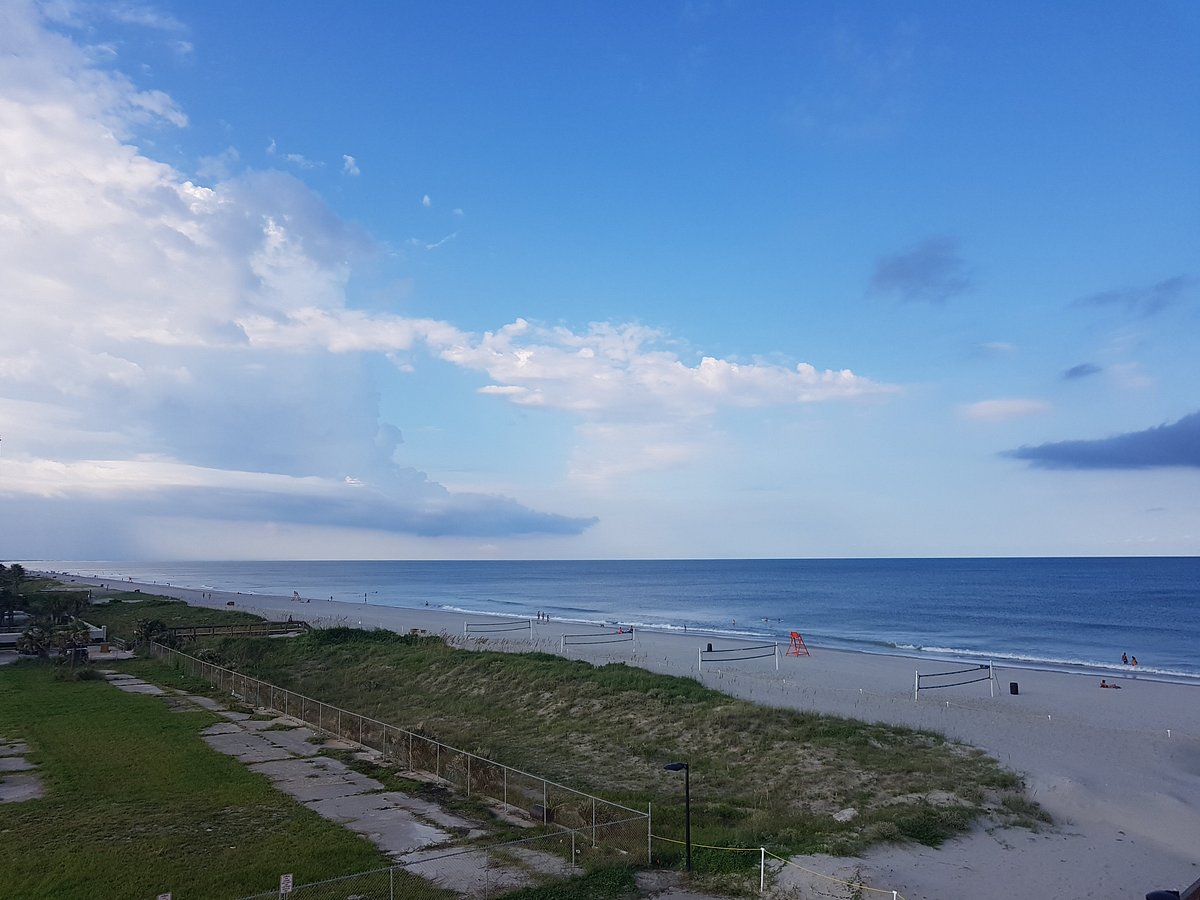 Jacksonville Beach is one of the best beach towns in Florida, and it has a thriving and lively nightlife. Unlike many other beach towns listed here, Jacksonville Beach is more encompassing than most and has a sophisticated city attached to the coast. This beach is large and contains many beach access locations and beach parks.
The long piers, crashing waves, and sprawling city make Jackson Beach the premier beach destination in Florida – especially since some of the beaches allow nighttime access, the ability to have a bonfire, and pets on the beach. Always check the beach park you are going to and ensure that you follow the rules.
Aside from beaches, Jacksonville Beach has plenty of mini-golf, bowling, and movie theater locations so that you and your family can enjoy your evening without the beach. There are plenty of restaurants, oyster bars, and pizza joints to grab some food after a full day on the coast.
Grayton Beach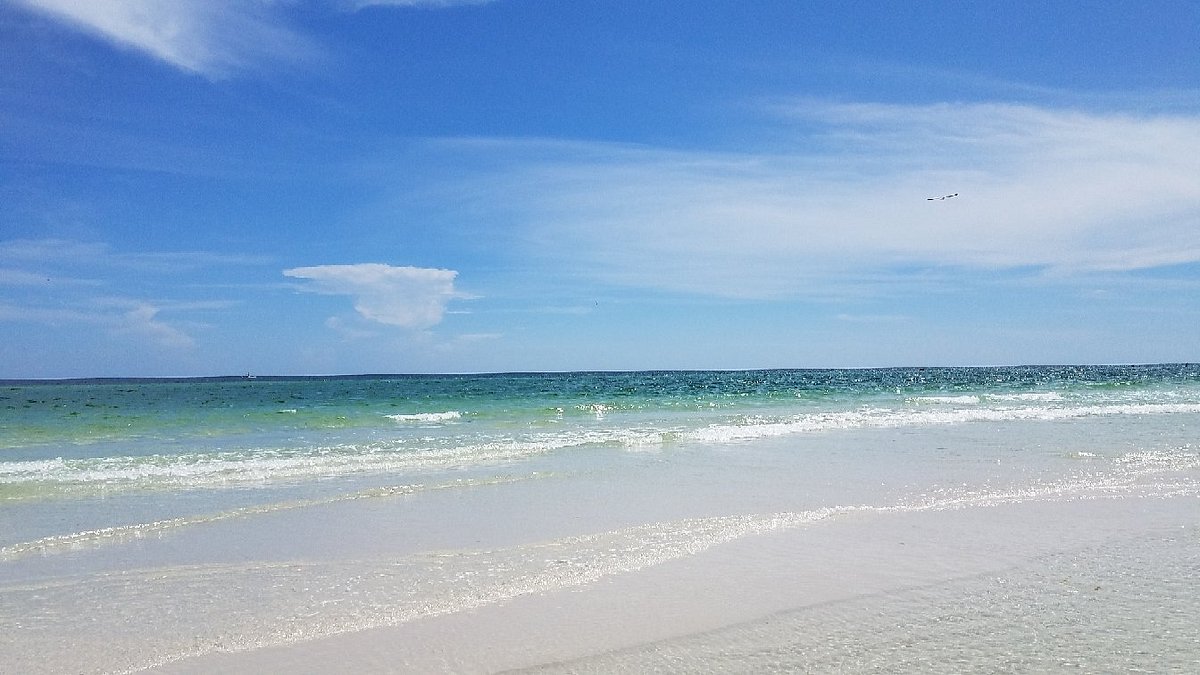 Grayton Beach is a small beach town located inside the Grayton Beach State Park. The coastline of Grayton Beach spreads down toward the Gulf of Mexico. This beach contains some of the cleanest sands in the state. There are plenty of beach access points and space to enjoy the beach with your family. Additionally, the sand is white and cleaner than most public access beaches.
This beach access may be within the state park and thus have stipulations and rules that other beach parks may not require. Check the Florida State Parks rules and regulations to ensure that you are not bringing in anything prohibited.
Grayton Beach is also rife with dining options, shopping outlets, and vacation rentals for families that would like to stay closer to the beach during their vacation. There are plenty of rentals for equipment needed for surfing, fishing, and ecotourism like snorkeling and scuba diving in the area.
Bal Harbour Beach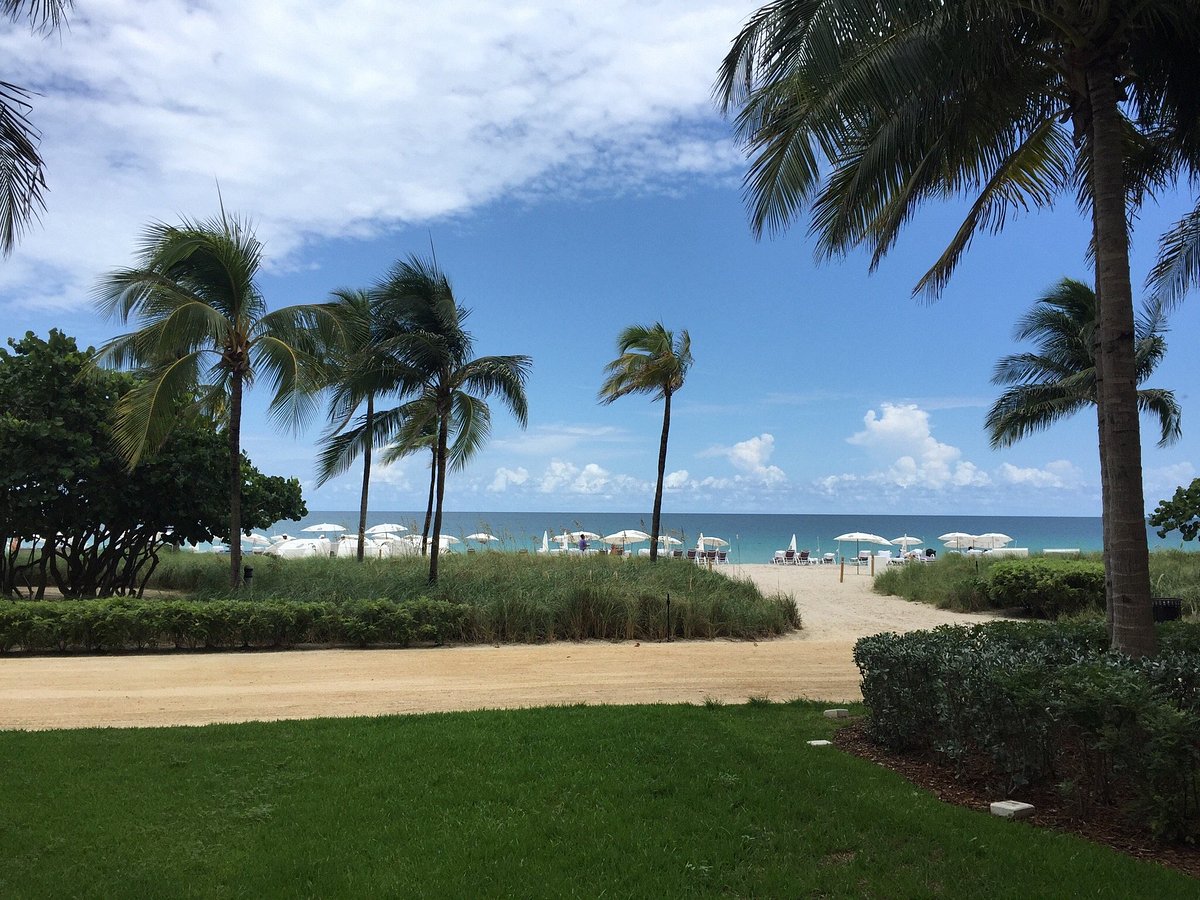 Bal Harbour Beach is a small coastal town located in Miami, Florida, and has many beach access points leading to crashing waves and pristine sands. This location is full of luxury hotels and spas that seek to help tourists relax.
Bal Harbour Beach is located right on the northernmost coast of Miami Beach and includes plenty of high-end restaurants, oceanfront hotels, and only the most contemporary shopping options in the area.
This area is also known for family-friendly resorts and dining areas with unique and refreshing wine selections from local and imported wineries. There is nothing like a beach day with gourmet ice cream, and Bal Harbour Beach has plenty of artisanal ice cream options!
Bal Harbour Beach is a small coastal town but is a hidden gem for the ultra-famous and ultra-rich – although you do not have to be rich or famous to enjoy the crystal clear waters of Bal Harbour Beach.
Destin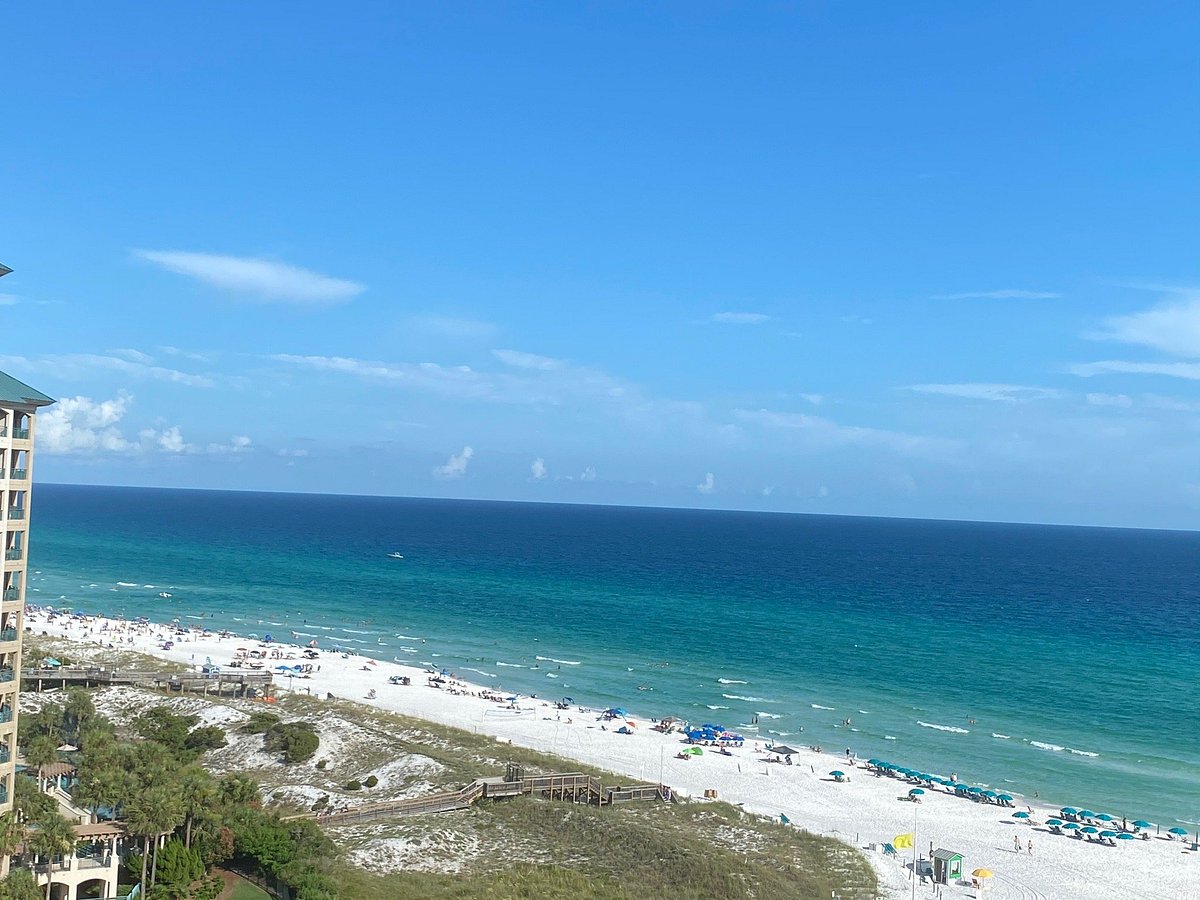 Destin, Florida, is located in the Florida panhandle and has plenty of beach access points and parks. Destin, Florida, is home to Henderson Beach State Park, June White Decker Park, and James Lee Beach. There are also many other conspicuous and hidden beach access points that may be attached to side streets and private properties.
Destin, Florida, is also known for the emerald green water – something unique and unlike other beaches in Florida. This city also has plenty of fishing locations and is filled with unique and stunning catches.
This beach town has plenty of golf courses, mini-golf locations, seafood restaurants with locally-sourced fish, and water-based sports. Parasailing, paddleboarding, and surfing equipment rentals are available near the coastline.
Additionally, there are other exciting adventures to enjoy in Destin, Florida with your family. There are plenty of dolphin cruises, theme parks and arcades, and aquariums where you can get an up-close look at the marine life that the shoreline may not offer.
Islamorada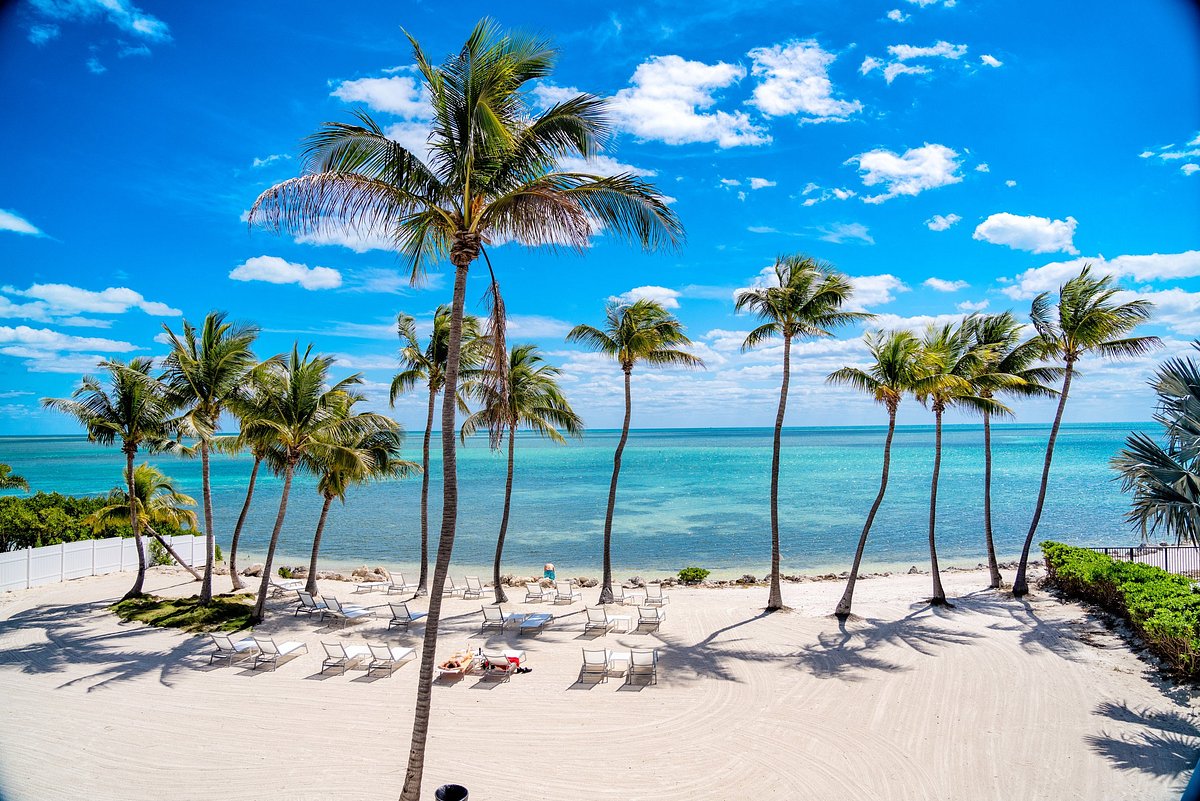 Islamorada is a perfect location for scuba diving, snorkeling, and other watersports. There are several marinas, boating areas, and fishing outlets. Islamorada is the sport fishing capital of the world and a primary destination for those who take fishing seriously and want to compete against others who travel from across the country to participate.
This beach town is rife with water parks, beachside restaurants, aquariums, and historic districts full of educational information. There are plenty of tiki bars, golf courses, mini-golf locations, and resorts for locals and visitors to enjoy.
There are reefs and shelling areas to enjoy the sun and gather memories and souvenirs!
Key West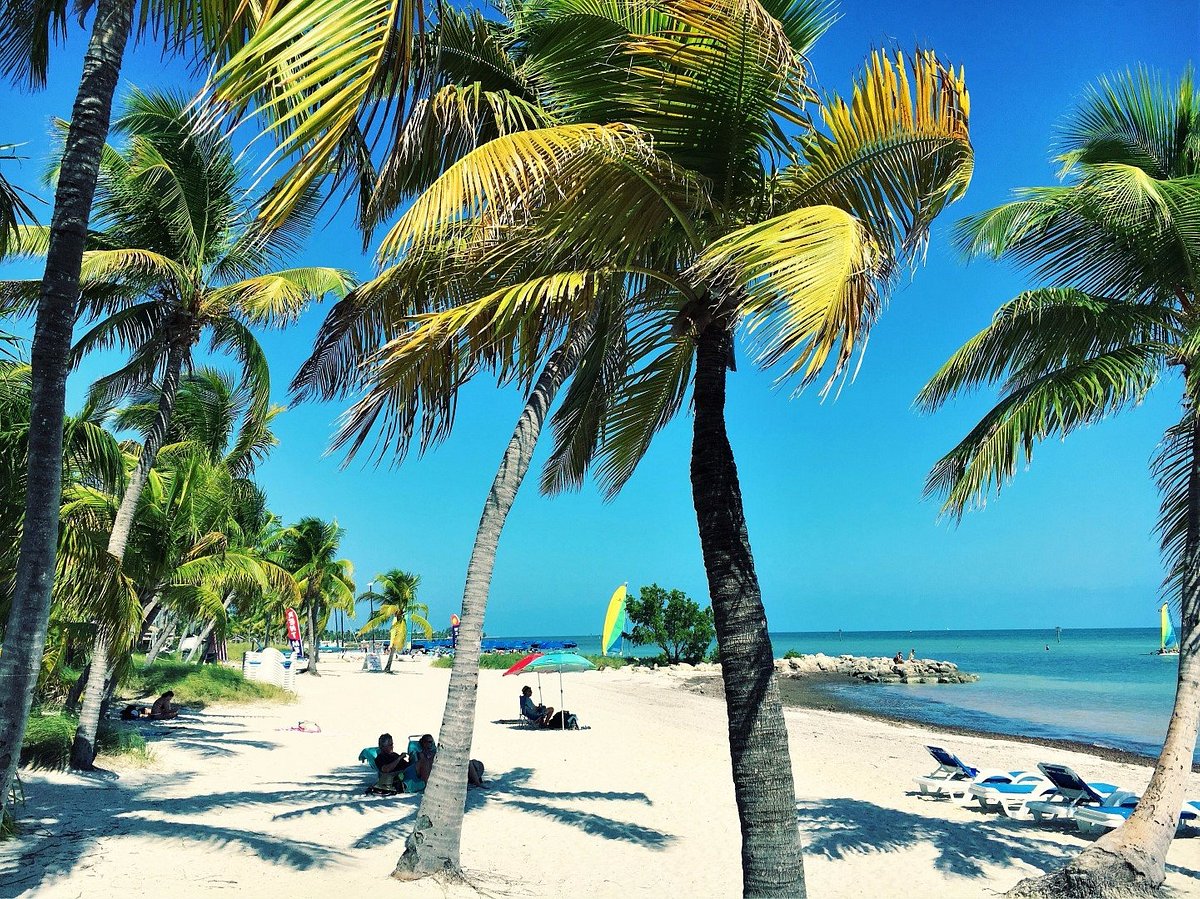 Key West may be the most famous location in Florida for beach towns and beach areas. There is so much to do at Key West that it is the primary place to go on your vacation. Here is just a small list of the exciting things to do at Key West with your family:
Air Tours
Art Galleries
Antique Shops
Dolphin Encounters
Eco-Tours
Parks
Spas
Shopping Outlets
Sunset Cruises
Theaters
Watersport Rentals
Key West has plenty of historic locations to enjoy, such as lighthouses, ghost tours, and snorkelling tours to see the ancient reefs under the sea. When you and your family are tired of these adventures, there are plenty of restaurants littered around Key West to enjoy a meal with your family – mostly made with locally-sourced fish!
Sunny Isles Beach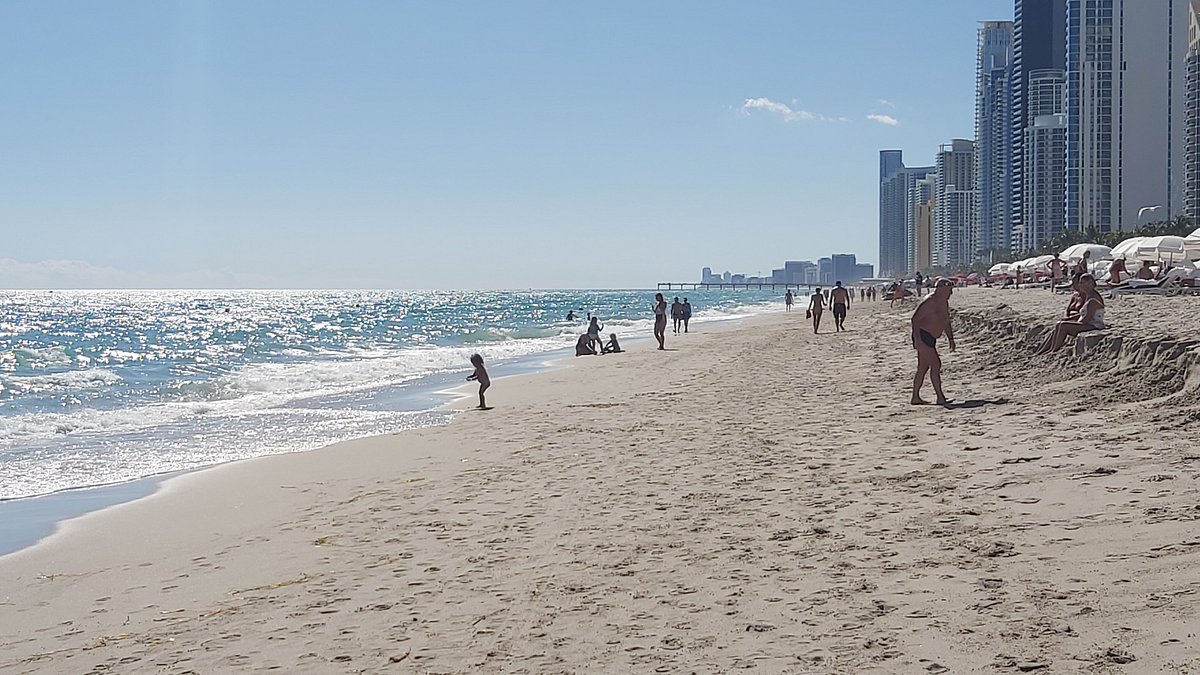 Sunny Isles Beach is a small city rife with luxurious hotels and resorts. This city also includes plenty of fine dining options and pristine, sandy beaches. Spas and mini-golf also make this beach town one of the best in the whole state. This area is much like Bal Harbour Beach and is a hub for the rich and famous vacationers to enjoy stunning sunrise and sunset views of the beach.
There are plenty of beach access points in Sunny Isles Beach and dozens of entertainment options like shopping malls, marketplaces, and shopping centers. Visitors can also view a live feed of the beach to get a feel for the waves, riptides, and weather.
Amelia Island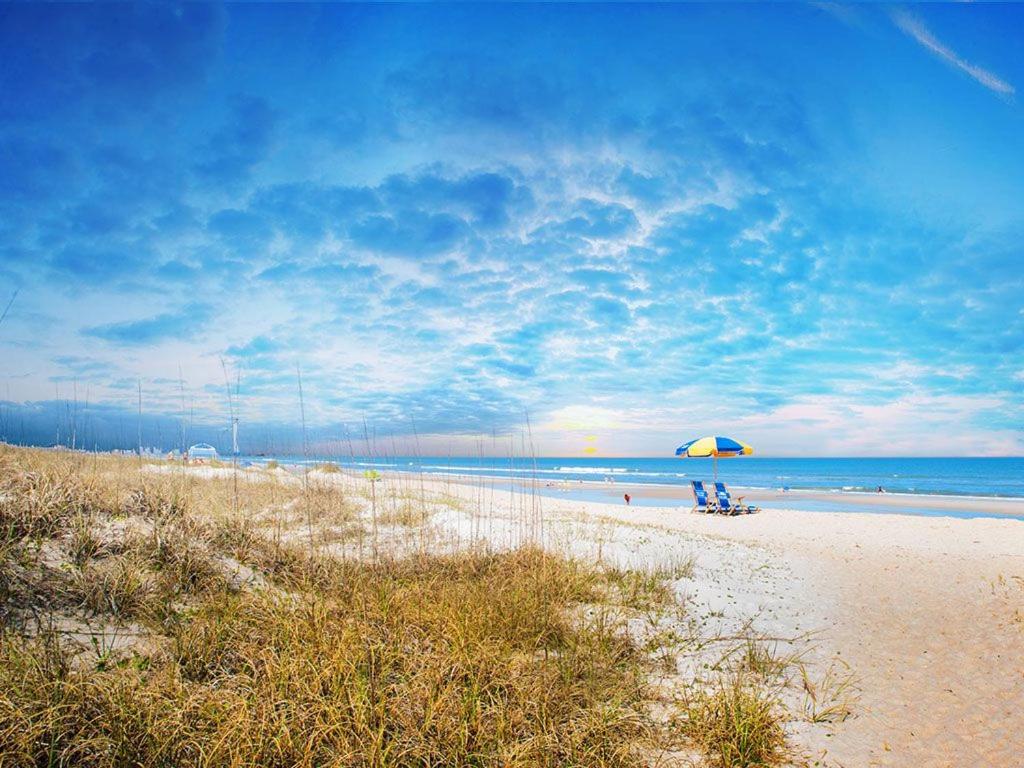 Amelia Island includes 13 miles of shoreline on an uncrowded beachfront. This wide-open space and a hidden gem in Florida has everything you need to enjoy a vacation. Not only are there pristine beaches on Amelia Island, but there are plenty of natural hiking trails, birding views, and rivers to enjoy.
There is soft sand and crisp air on Amelia Island, and there are plenty of dining and entertainment options for those who have had their fill of the beachfront area. Whether you want to go mini-golfing or see a newly released movie, there is plenty for you to enjoy at Amelia Island.
Key Largo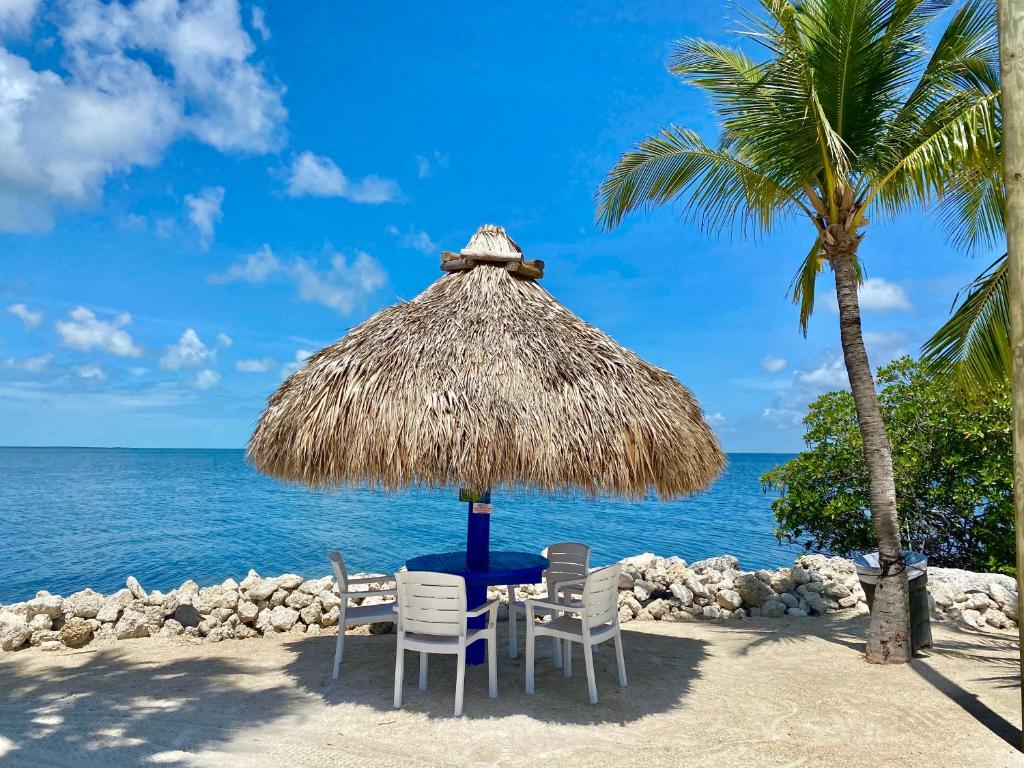 Key Largo holds one of the most massive artificial reefs globally and includes a reef state park. Key Largo lies just a short distance from the Everglades National Park, where there are plenty of sightseeing opportunities for locals and tourists to enjoy. 
Key Largo is the first Florida Key when driving toward these stunning areas and is accessible via boat and car. Diving, snorkelling, and boating are ideal adventures in Key Largo, although some visitors may want to go fishing, kayaking, and swimming with dolphins.
It is never advised to swim with dolphins without an experienced guide, but Key Largo has plenty of experienced professionals and guides to help you and your family have an exciting and fun adventure with dolphins.
Watersports rentals are available at Key Largo, as well. You and your family may rent jet skis, surfboards, and paddleboards.
Siesta Key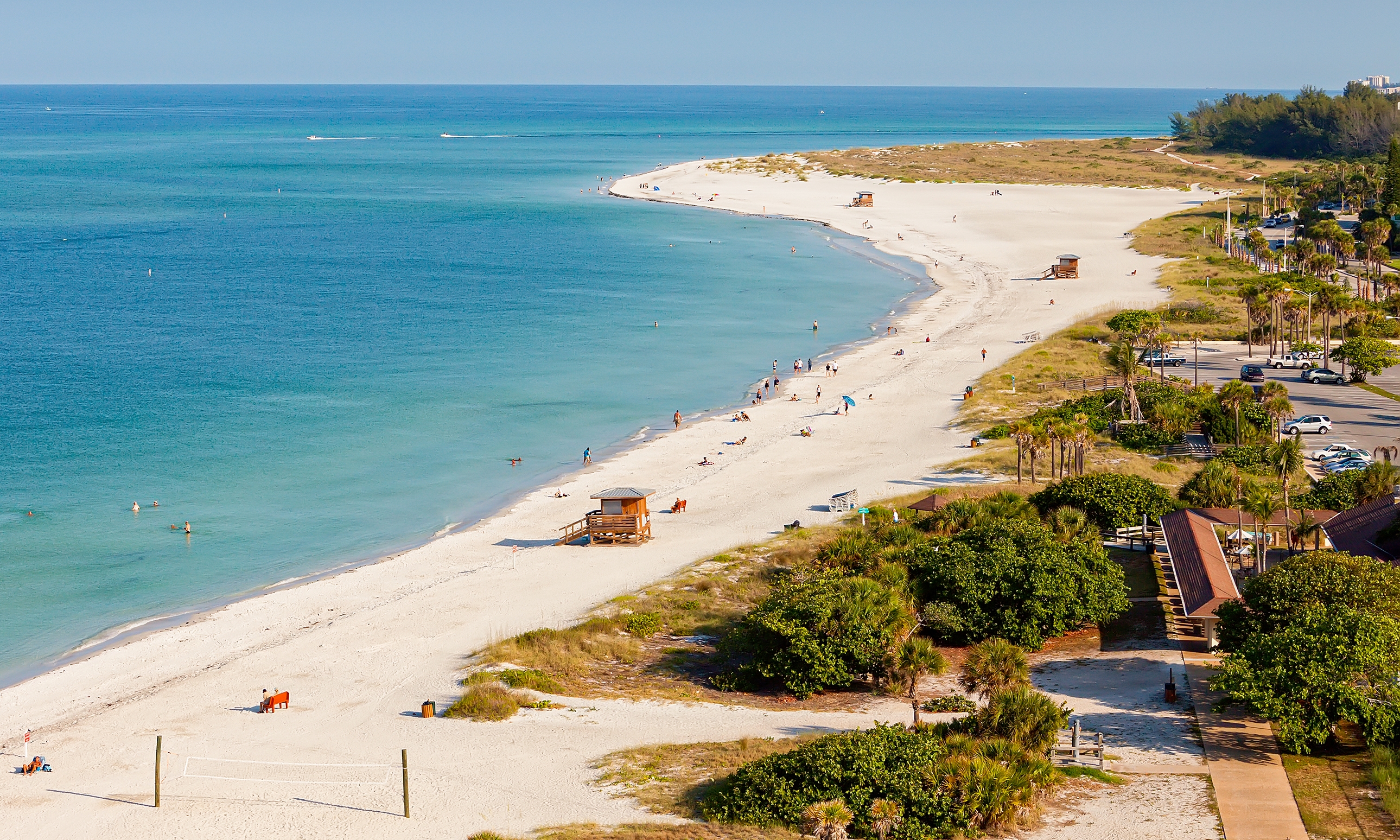 Siesta Key is located in Sarasota, Florida, and is consistently ranked the premier beach destination in the United States. This beach is characterized by white, powdery sand that can be challenging to walk or run through and soft, gentle waves.
If you and your family want to experience a true paradise, Siesta Key is the place to go. This location has plenty of bathrooms, parking areas, and food sources so that visitors have all their basic needs.
Chain stores are only a few miles away, where visitors and locals can replenish their resources and enjoy the sun after getting their needs met. A free trolley is available to help locals and visitors explore the island. Exploration of Siesta Key can take hours – all without getting bored!
A Beach Pass is available on the Visit Sarasota App, which can help make your trip easier and give you more access to the beaches in the area. This app can also provide information on the beach conditions, weather status, and rip tides.
Anna Maria Island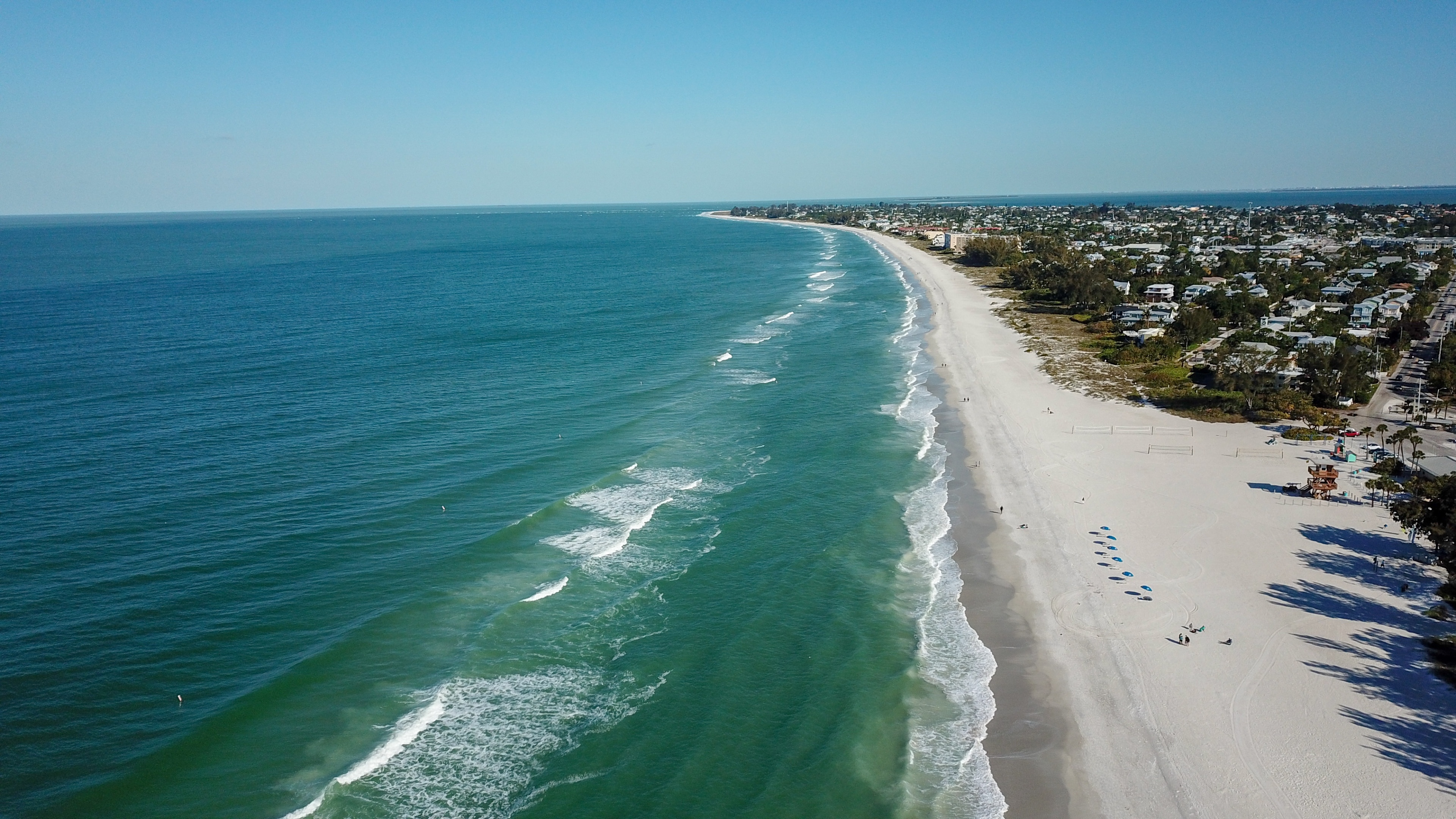 Anna Maria Island is a beach town just off of Naples. This beach town is located in Manatee County and remains one of the hidden gems of Florida. This beach town is not known to many Florida residents. Most residents know of the big names on beaches like Daytona and Cocoa. However, Anna Maria Island is a beautiful shoreline that offers calm waters – most of the time.
During the stormy months, Anna Maria Island may have tossing waves and riptides. However, these waters are usually calm, crystal clear, and an ideal temperature for all members of the family.
The reason why many Florida residents may not take up this paradisal beach is that there is little access that comes with public facilities. However, renting a hotel room nearby or an AirBnB home can assuage this issue.
Alongside the pristine and nearly private beach on Anna Maria Island is plenty of small restaurants with locally-sourced fish and souvenir shops that you can enjoy with your family.
Cedar Key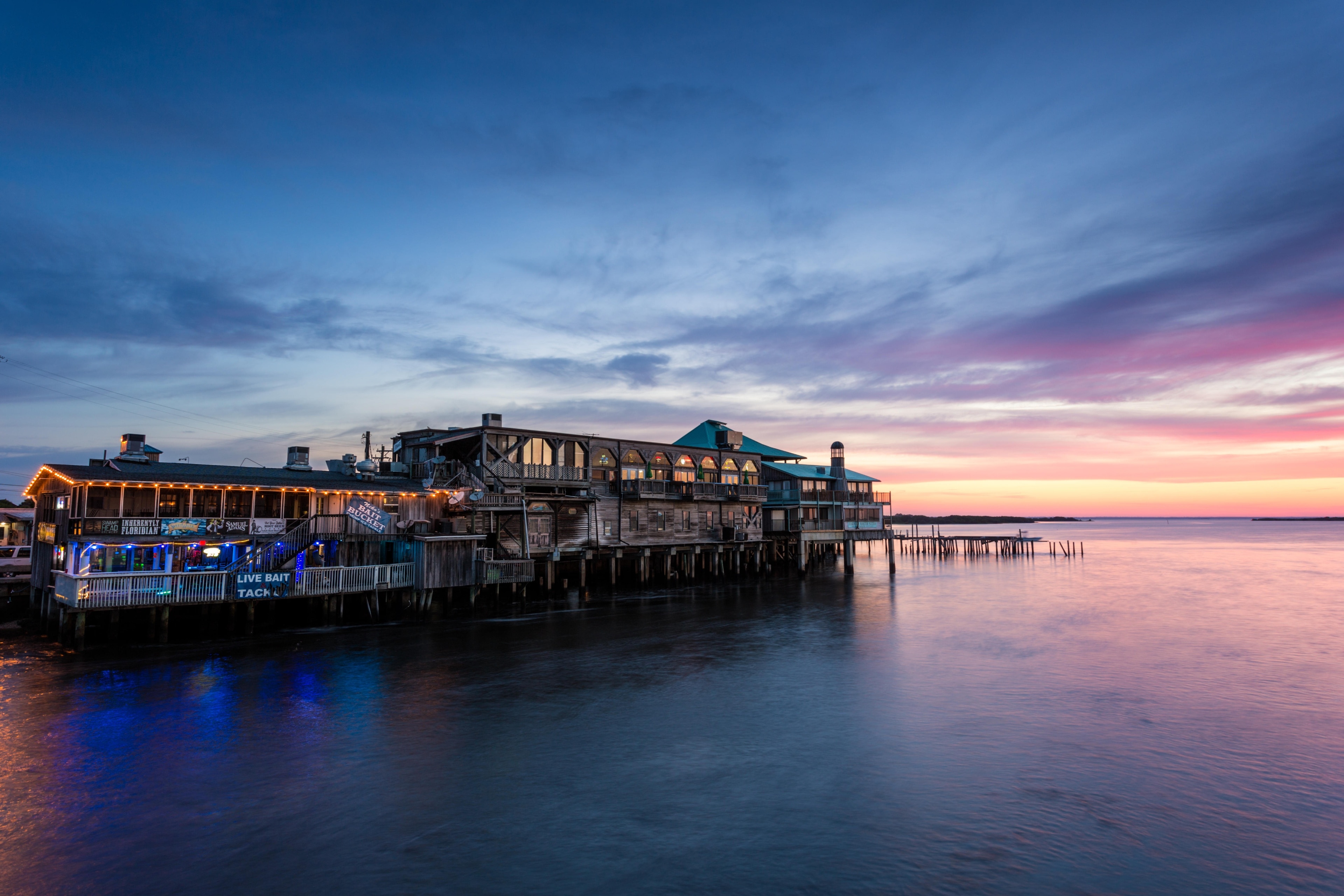 Cedar Key, Florida, is a thriving island community rife with marinas, boating, and fishing. This quiet community is tucked away along with many other keys off Florida's Gulf Coast. This area is perfect for creatives like artists and writers who want a haven to relax and connect with nature to boost their creative work.
This beach town relies on the locally-sourced seafood reserves that are pulled from the Gulf of Mexico and have plenty of locally-owned restaurants that take full advantage of the massive abundance from the sea. There are no massive, luxury hotels, but there are small apartment complexes and single-family homes on the island.
There are plenty of fun and exciting festivals and events that take place on Cedar Key every year. There are celebrations for art, music, and stargazing every year to bring the locals together and give the tourists access to the stunning views.
George Island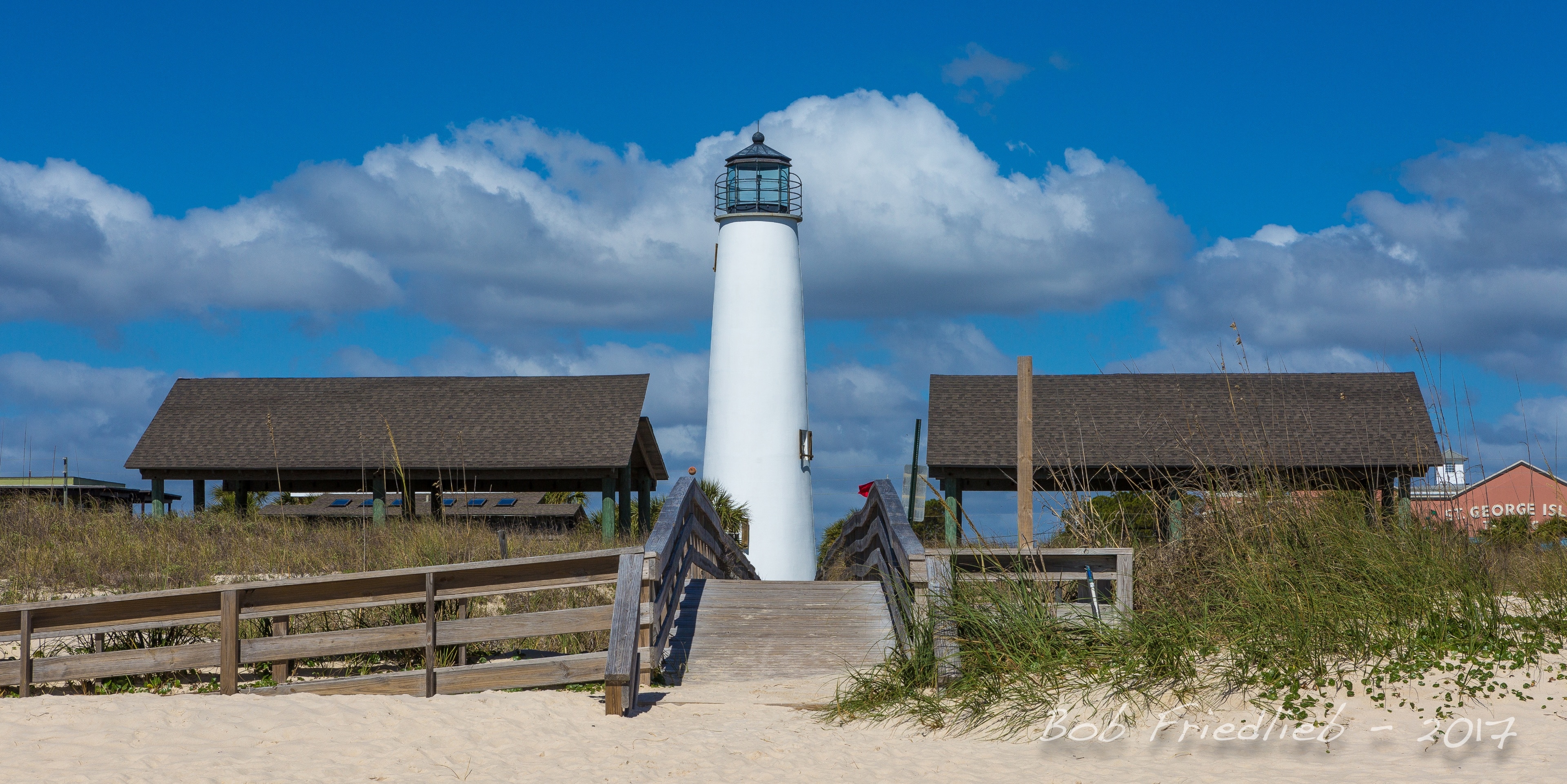 St. George Island is located in Franklin County, Florida, and runs over 22 miles of coast against the Gulf of Mexico. This beach town is chronically voted one of the best beaches in the United States and is listed as one of the most pristine and private beaches in Florida. This beach is also pet-friendly and is a perfect location for a family vacation when traveling with a pet.
St. George Island is a beach town area that is ideal for fishing and wildlife viewing, including watching for turtles, birds, and marine life off the coast. Sunning and shelling are two of the best activities to engage in on the shoreline, as there is an abundance of sunshine and shells that wash ashore daily.
Although St. George Island is restricted in the number of buildings it can hold, it does have a community with zero high-rise buildings or chain stores. Each business is locally-owned and run by locals.
Final Thoughts
There are dozens of coastal towns in Florida, many of them rife with beaches, tourist attractions, and an active and exciting nightlife. Although many of these coastal towns are stunning and vibrant, our top 15 picks for the best beach towns in Florida for your next vacation are the best beaches, beach towns, and harbors some of the best environments.
Not only will you get a firsthand account of marine life just off the coast, but you will also enjoy the sand, sun, and fun that a beach town has to offer. There are dozens of hotels, Airbnb rooms, and rentals to use for your vacation, and many of these beach towns may have affordable pricing.
Choosing one of these beach towns for your next vacation can help you relax, enjoy your time, and explore everything that the town has to offer. From souvenir shops to surfboard rentals, these beach towns have everything you need for an unforgettable vacation.
More about our TFVG Author