Consistently ranking in the top three most visited states in the United States, Florida has endless charm for families looking to enjoy their vacation. This southern state boasts warm weather, famous theme parks, pristine beaches, and other pleasant attractions that make it a tourist hub year-round.
However, to ensure your family vacation is as fun as possible, you need to plan your schedule and movement. Therefore, having all the information you need before heading out is essential. This guide includes popular family-friendly destinations, the best times to visit, and how to travel safely. Here's how to vacation in Florida; the right way.
5 Reasons Why Florida is the Perfect Family Vacation Destination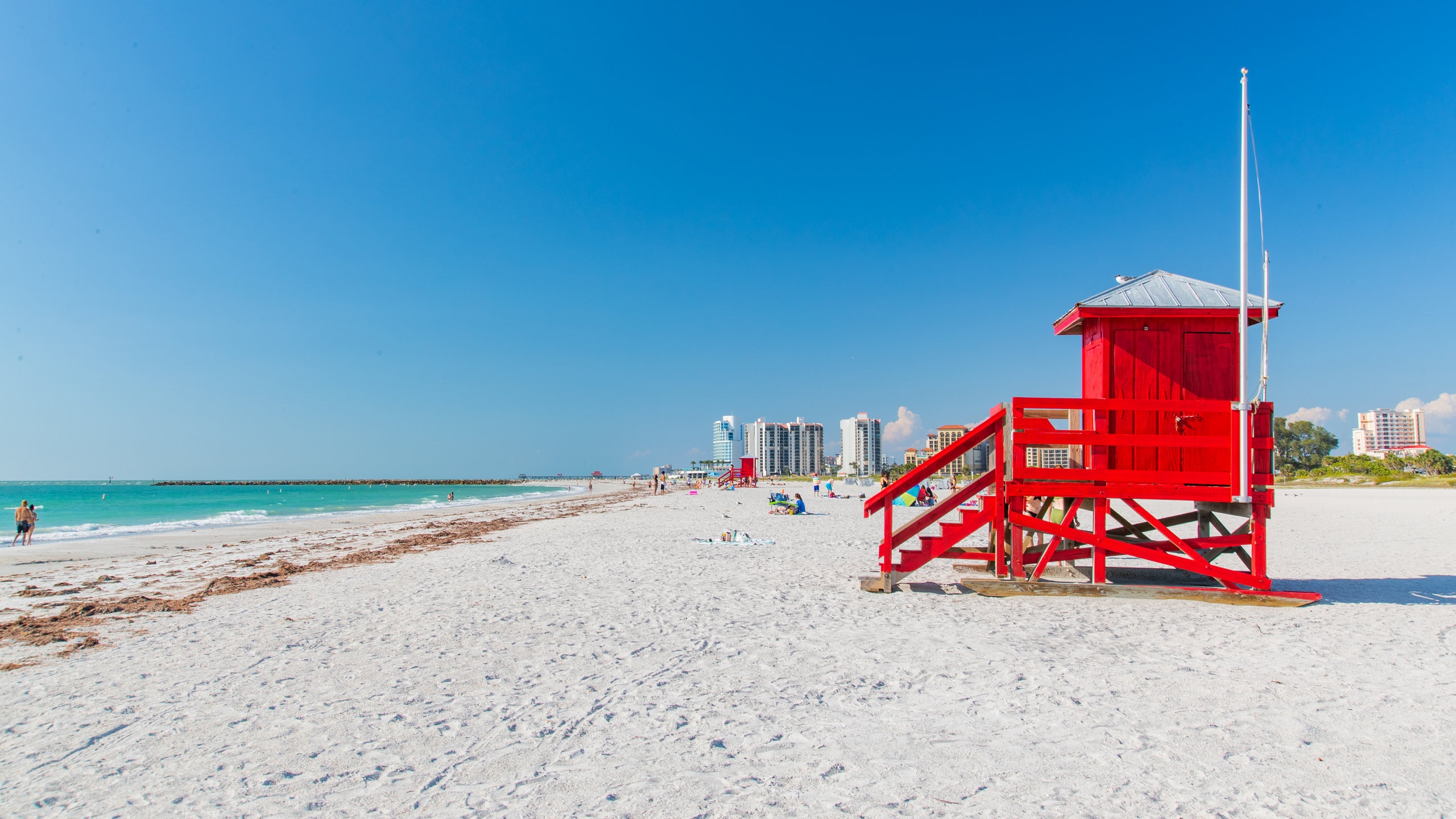 There are many superb places to visit in the US, but why Florida? Some reasons you should plan a visit to Florida with your family include the following.
Affordable Experience
Florida family vacations are affordable. The numerous hotels and restaurants provide many options for families, regardless of budget. In addition, many activities cost little to nothing for family fun.
Easy Access
Florida is easily accessible by car, train, bus, or plane. Therefore, it is a convenient destination for families. Furthermore, moving around the state is easy and cheap. Thus, you can conveniently visit all the fantastic places you look forward to seeing.
Great Weather Year-Round
The weather in Florida is one of the warmest in the US. Therefore, it is a great destination all year round. During the colder seasons, Florida is still the ideal state to visit for an amazing family vacation. Because it hardly snows in this coastal state, the weather doesn't impede visibility or movement.
Pristine Beaches
Some of the best beaches in the US are in Florida. If you imagine a family afternoon in clear blue waters and white sandy beaches, Florida is your best bet. Some of its beaches give you views of the Atlantic Ocean. In addition, there is an abundance of water sports and activities to make it a perfect day out with your kids. Some famous Florida beaches include Panama City Beach, Clearwater Beach, and Daytona Beach.
Popular Theme Parks
Florida is home to some of the world's most famous theme parks, including Disney World, Universal Studios, and SeaWorld. These theme parks offer a wide range of attractions for kids and adults.
Nature's Beauty
The Everglades National Park, home to a wide variety of plants and animals, offers one of the most beautiful scenes in Florida. The state also has the Florida Keys, where you can see a chain of islands with impressive coral reefs and laid-back atmospheres.
Family-Friendly Activities
Florida offers a wide range of family-friendly activities. There are hiking and biking trails, zoos, museums, and others. Its attraction centers also offer various activities for families and people of all ages.
When Is the Best Time to Visit Florida with Kids?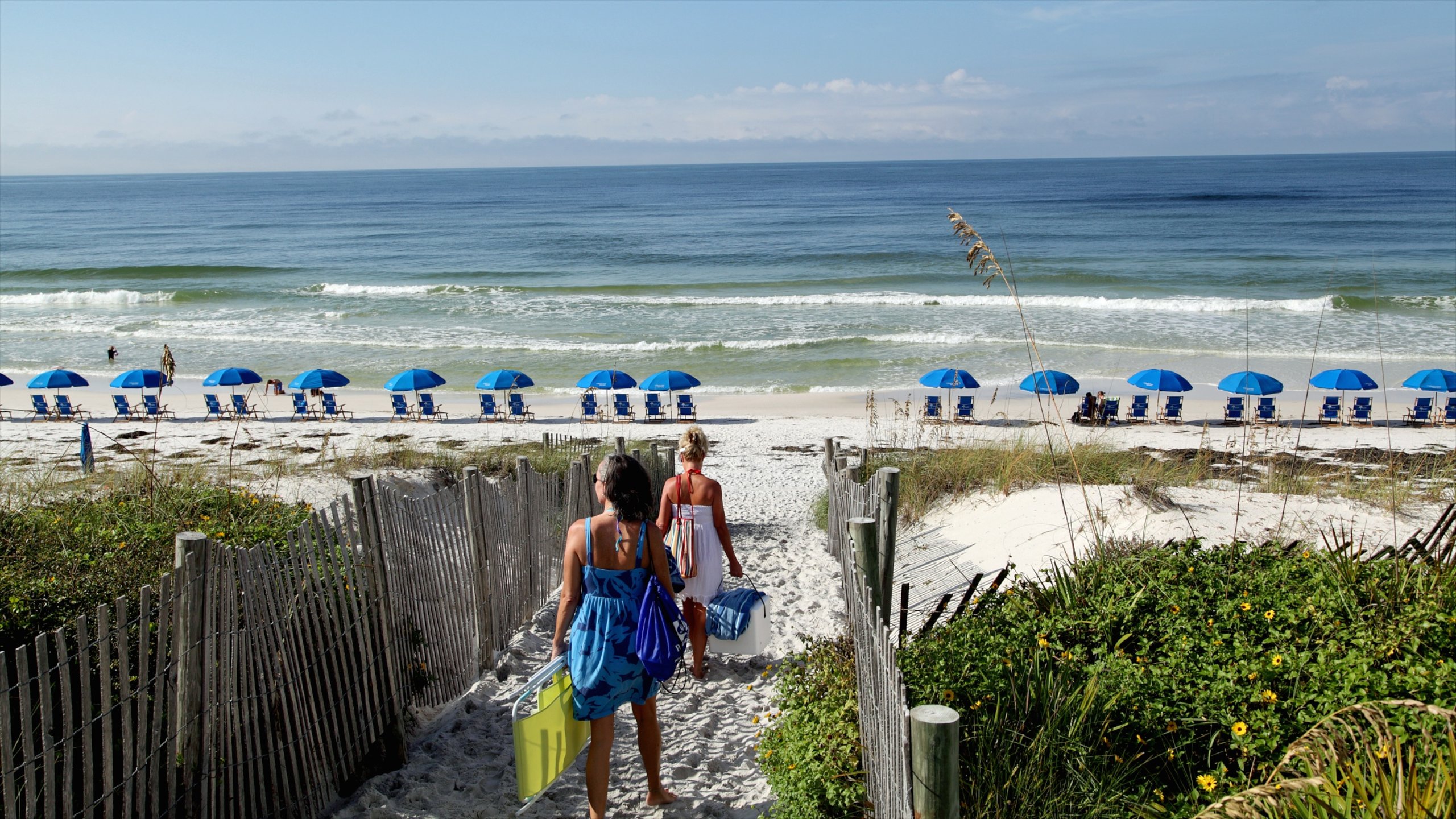 The best time to visit Florida with your kids can vary by preference. You must consider several factors, such as weather conditions, cheapest rates, crowd presence, or special events.
Best Season to Visit Florida for the Best Weather Condition
If you want to enjoy the best weather conditions in Florida, the late fall months of October to November would be your ideal time to visit. At this time, the weather is usually less humid. The chance of rain is also lower during this period, making it a great time to explore Florida's outdoor attractions like beaches, parks, and gardens.
A close second is a spring, between April and May. The humidity is lower with the fresh spring wind of these months. So it isn't unbearably hot. However, if you have small children, you'll do well to bring a portable fan or other cooling tools.
Best Time to Visit Florida for Cheaper Rates
Visiting Florida during the off-peak seasons can promise cheaper rates and more budget-friendly vacations. The summer between June and August is a good time to benefit from lower rates. Also, you can get less expensive lodgings and save on expenses during the early fall, between September and October.
However, the weather around the summer months does get hot and humid, and there are greater chances of thunderstorms. Therefore, hotels and resorts offer promotions and discounted rates to attract visitors during these months. These periods are also good if you want to avoid large crowds, as fewer tourists wish to brave the high humidity.
Best Time to Vacation in Florida for Special Events
Florida has many special events and festivals at different times of the year. During spring, you can attend the Epcot International Flower & Garden Festival. You can also enjoy the grandeur of Universal's Mardi Gras and the Sunfest in West Palm Beach.
Summer in Florida offers Independence Day celebrations with captivating fireworks displays. The cities also come to life with mesmerizing parades. Walt Disney World's Mickey's Not-So-Scary Halloween Party is an awesome experience during the fall.
In addition, the fall brings the Epcot International Food & Wine Festival and Oktoberfest to various cities.
During the winter, Christmas events and festivals are the order of the day. There's also the Epcot Candlelight Processional to enjoy. Plus, the Christmas parade at Magic Kingdom is a marvel to relish with your kids.
What Is the Weather in Florida Across the Year?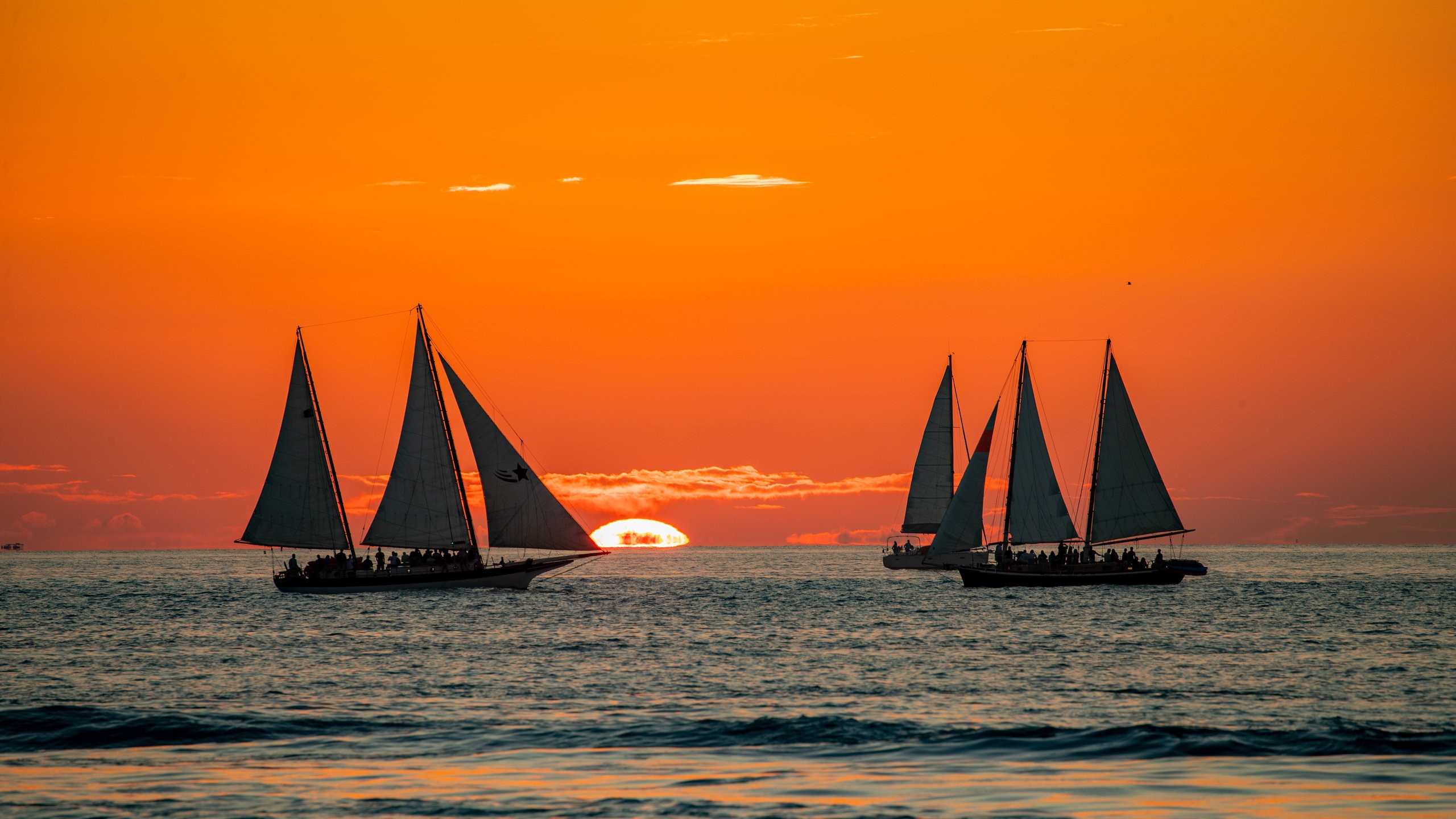 Florida is known for its subtropical climate, which is mild in the winter and hot in the summer. However, the weather varies by the time of year.
Spring comes with mild winds from March through May. On average, Florida experiences temperatures between 70 and 80 degrees Fahrenheit. The weather is sunny and pleasant, a fantastic combination for outdoor attractions.
Therefore, spring is the ideal time to visit beaches, parks, and gardens in Florida. However, you can expect occasional thunderstorms and heavy rainfall.
Summer temperatures range from 80 to 90 degrees Fahrenheit from June to August. There is usually high humidity during this season. In addition, thunderstorms are stronger and more frequent.
During the fall months of September to November, Florida experiences mild temperatures between 70 and 80 degrees Fahrenheit. Also, there is less chance of rain compared to the summer months.
Additionally, most parks, beaches, and hotels can be less crowded during this time. You can also enjoy cheaper rates compared to the summer months.
December through February spell winter. Florida is usually between 70 and 80 degrees Fahrenheit. Winter is also a low season for tourism in Florida, so there are smaller crowds, and accommodations and rentals are generally less expensive.
What Is the Perfect Length of Time to Spend in Florida?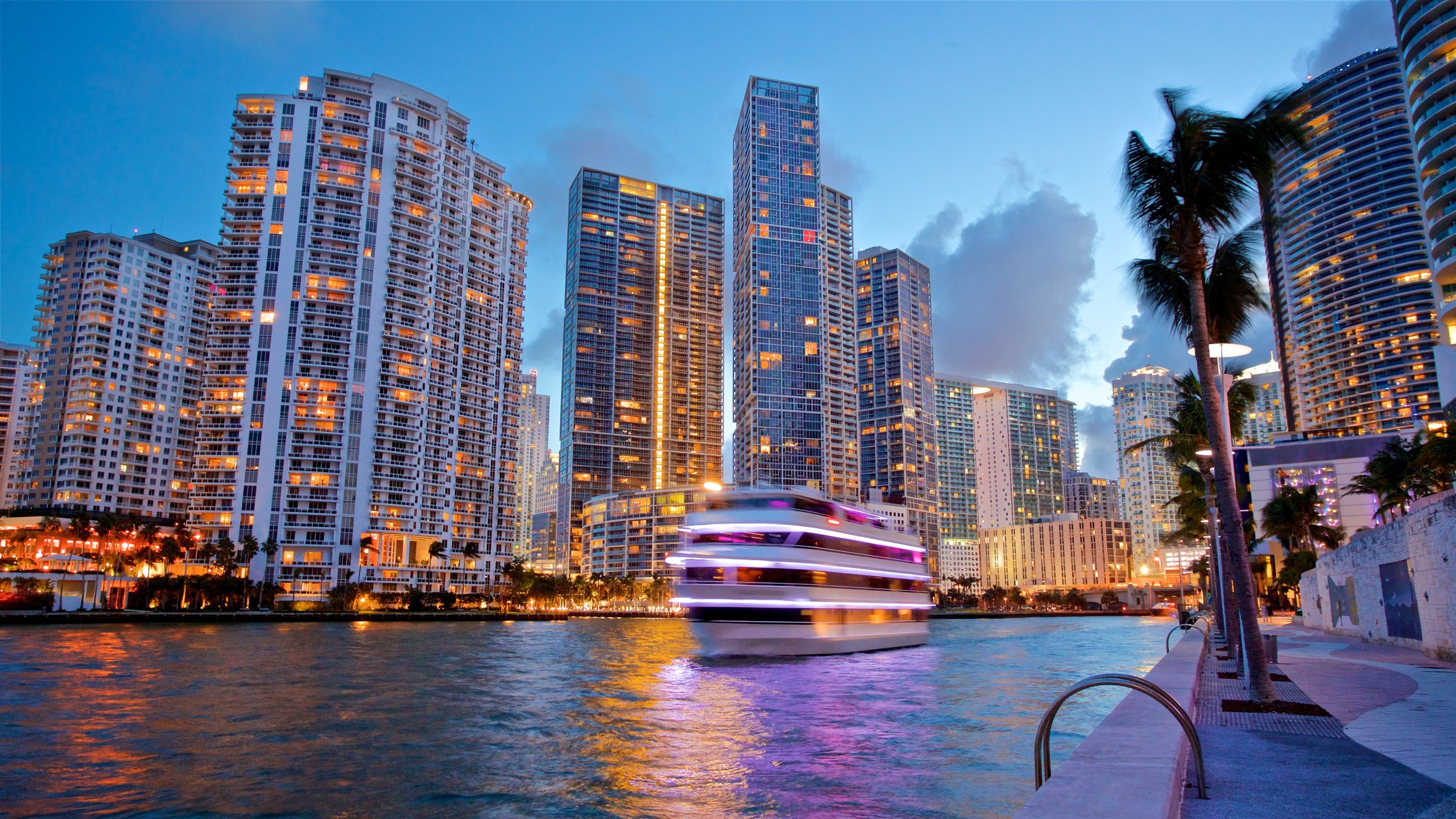 How long you need to spend in Florida depends on your interests. Visiting popular theme parks like Walt Disney World or Universal Studios requires only a few days. But you can plan to stay for a week to enjoy the attractions better while taking a break between visits.
If you're looking to experience a beach tour or vacation, one long weekend should be enough to bask, catch some waves, and enjoy outdoor games with your family. However, you will need more than a few days or a week if you want to explore multiple regions of Florida, like the Gulf Coast, the Atlantic Coast, or the Florida Keys. In this case, plan a two-week or longer trip so that you have time to experience the different landscapes, cultures, and activities.
The Best Things to Do With Kids in Florida
Florida is a great destination for families, with plenty of fun and exciting things to do for kids. However, because there are so many options, it's hard to decide which should be at the top of the list. But there are some places you should prioritize on any Florida family vacation. The following are the best venues to have some family fun in Florida.
Visit the Wizarding World of Harry Potter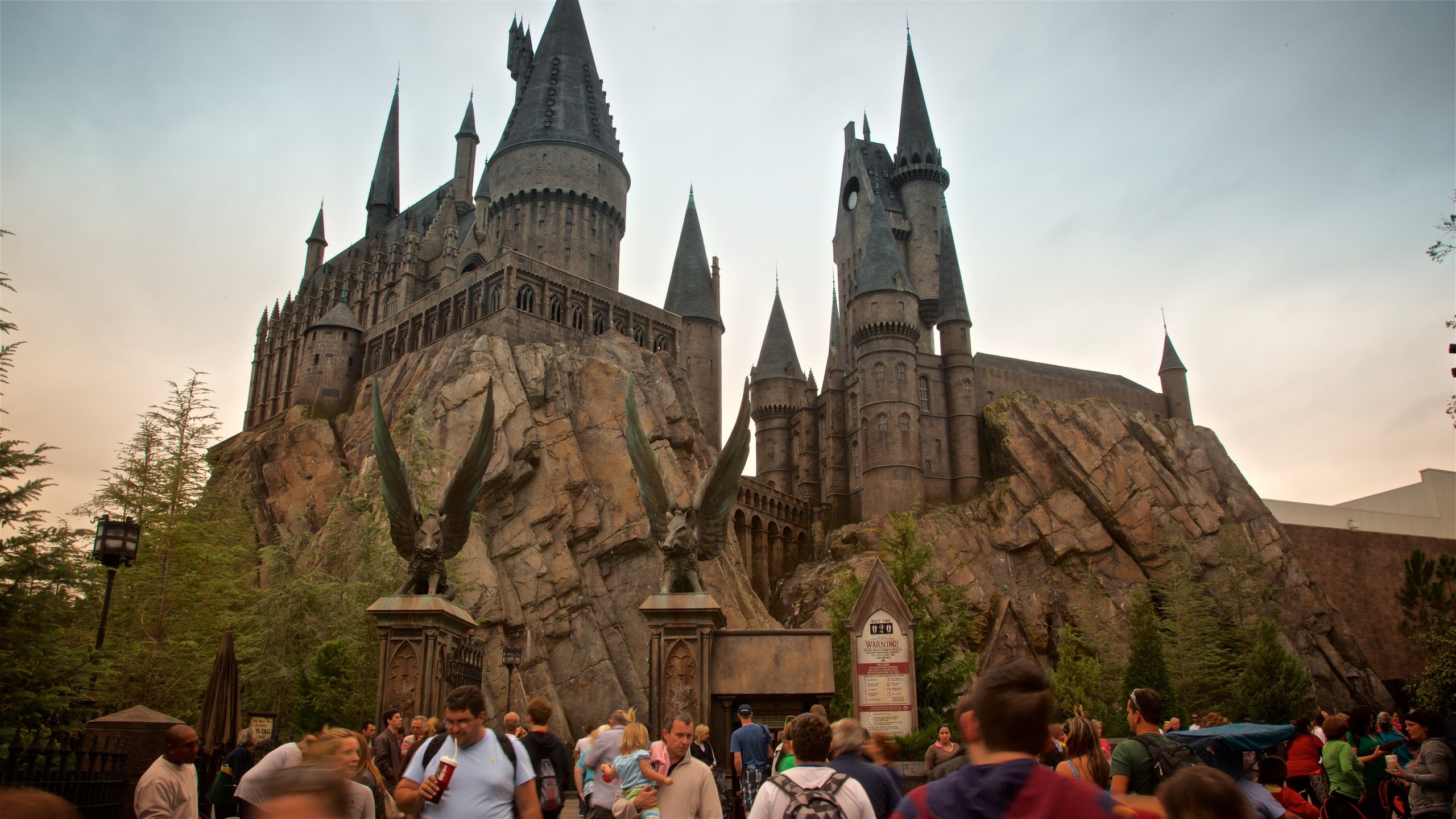 The Wizarding World of Harry Potter is one of the most famous destinations for families visiting Florida. The theme park is located at the Universal Orlando Resort.
You can visit the place for its various attractions, shops, and restaurants, all inspired by the world-famous Harry Potter book and film series. At Wizarding World, you and your family can explore Hogsmeade and Diagon Alley, each with unique features.
The park features Harry Potter and the Forbidden Journey, a flight simulation ride that takes you through Hogwarts Castle and into the Forbidden Forest. In addition, you can enjoy the thrill of the Flight of the Hippogriff. This is a roller coaster that takes you on a tour of the Hogwarts grounds.
Furthermore, you can enjoy Harry Potter and the Escape from Gringotts, a 3D dark ride that takes visitors through Gringotts' Wizarding Bank. You can also purchase replicas of Harry Potter's wand at Ollivanders, a wand shop.
In addition to the attractions, visitors can also enjoy a variety of shops and restaurants, such as Honeydukes, a sweets shop that sells treats from the Harry Potter books and films. The Three Broomsticks and the Leaky Cauldron are also available for traditional British meals.
Take a Tour of Walt Disney World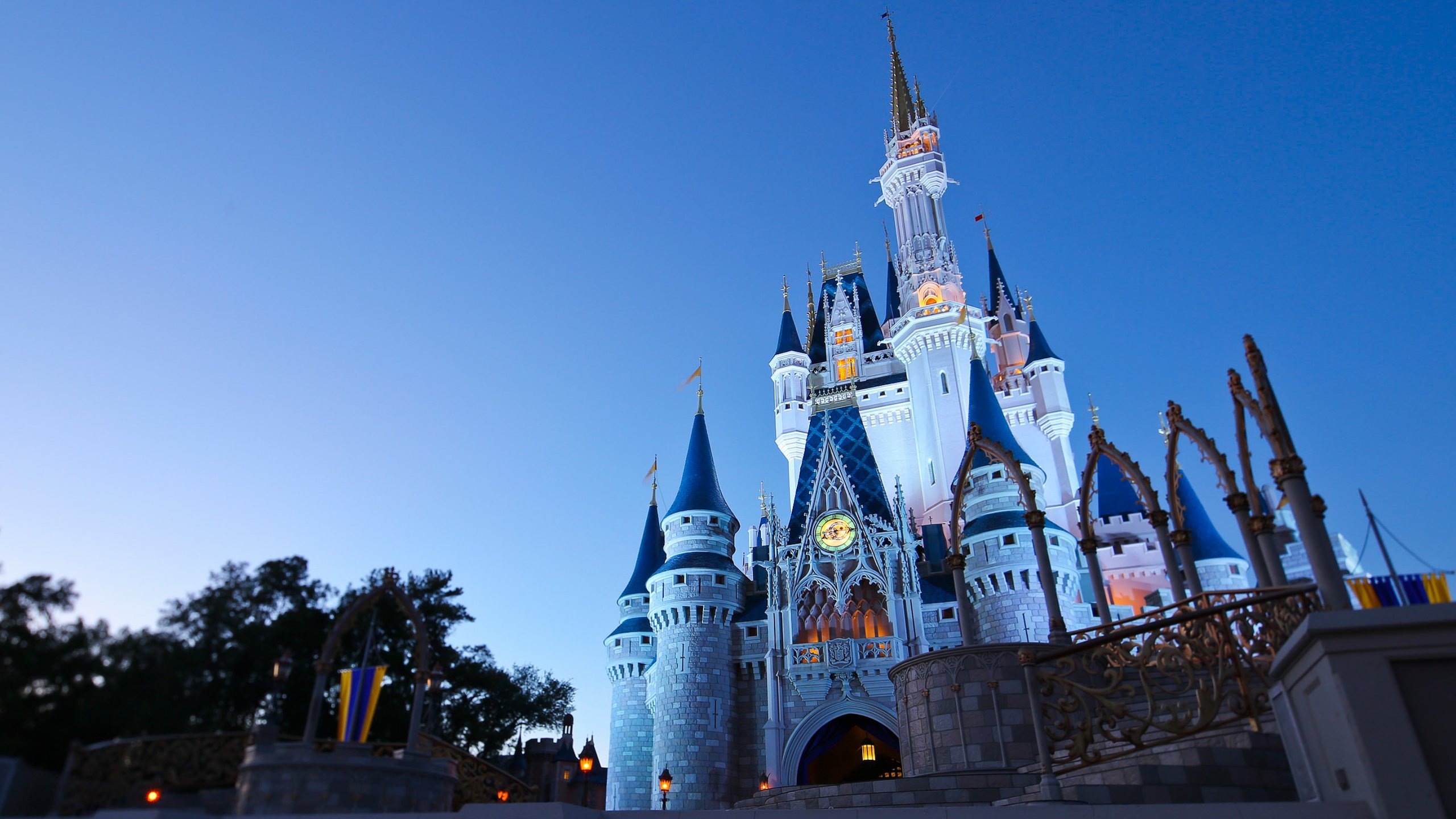 Disney World is the world's most-visited vacation resort. Therefore, if you're stopping by Florida, this place is a must-see.
Disney World is made up of four theme parks: Magic Kingdom, Disney's Hollywood Studios, Disney's Animal Kingdom, and Epcot. Each park offers a unique experience with rides, shows, and attractions.
Magic Kingdom is home to classic Disney attractions such as It's a Small World, Space Mountain, and the Haunted Mansion. Epcot features pavilions and attractions designed to celebrate international culture.
Disney's Hollywood Studios pay tribute to Hollywood's golden age. Lastly, you can explore nature and animals with live shows and animal encounters in Disney's Animal Kingdom.
Furthermore, Disney World lets you enjoy parades, fireworks, and several special events. You can visit the park to experience the Epcot International Food & Wine Festival and the Epcot International Flower & Garden Festival.
In addition, Disney World allows popular Disney characters to roam the parks to attract and entertain kids. So your kids stand a chance of meeting some of their favorites, like Mickey Mouse and Cinderella.
Explore the Everglades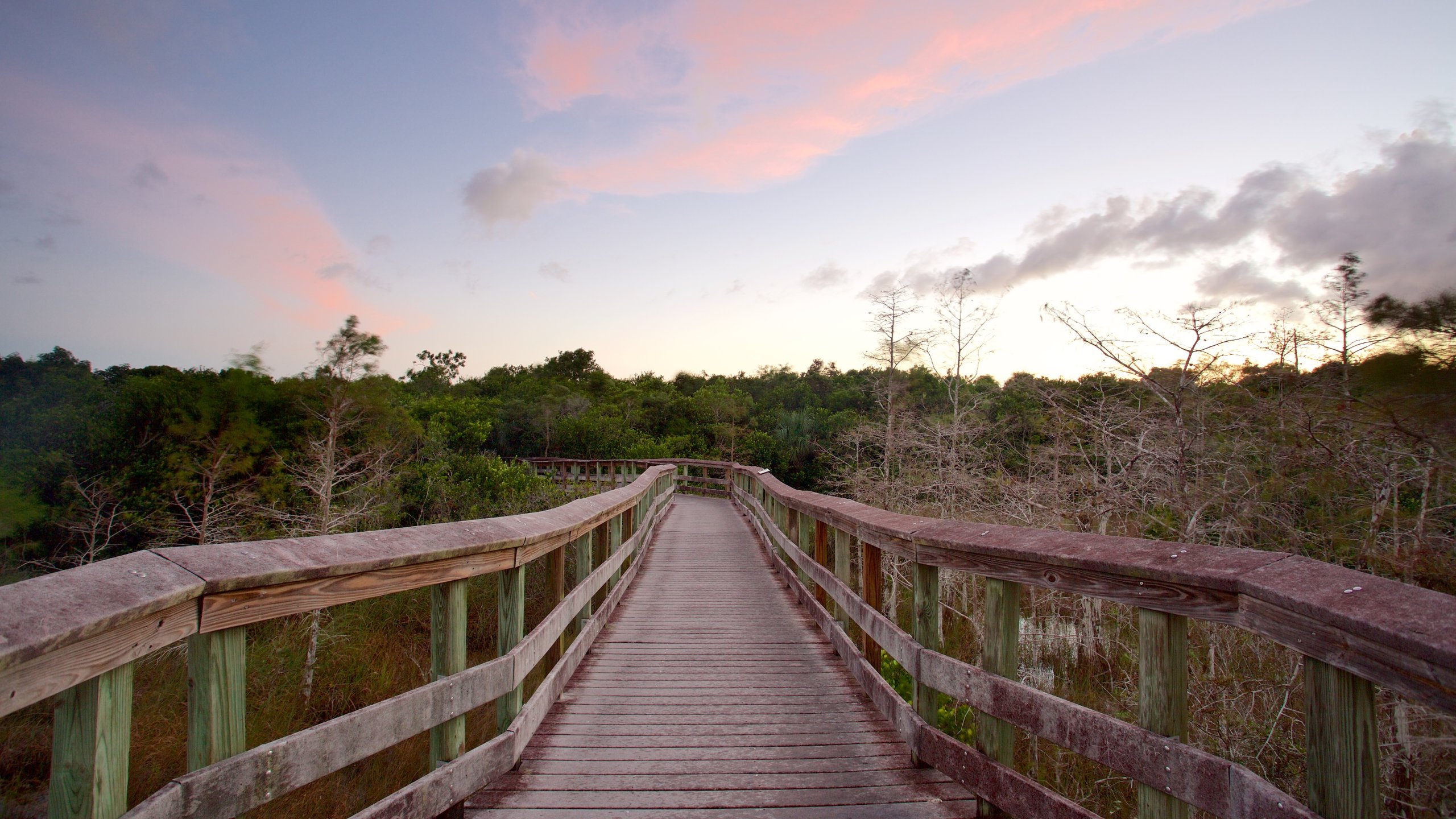 The Everglades is located in South Florida. It houses a myriad of animals and plants. The airboat tour available on the site makes it easier to cover large areas of the wetlands quickly and easily.
You can look forward to seeing several animals during your visit. Firstly, alligators are common sights in the Everglades, so you'll likely meet at least a few of these creatures. In addition, you may also spot other wildlife, such as panthers, birds, and fish.
The tour guides are also very knowledgeable about the area and can give you plenty of information about the ecosystem. Depending on the season and time of your visit, they'll take you to some good spots to see wildlife in its natural habitat. That way, you can experience the natural beauty of the Everglades and learn about the unique flora and fauna that call it home.
Learn About Space Exploration at the Kennedy Space Center
Kennedy Space Center offers a great opportunity for families to learn about space exploration and the history of NASA. Families can see the historic launch pads and spacecraft at the center.
One of the main attractions for children is the Rocket Garden. They can see rockets and learn about them in detail. They can also tour the visitor complex and see actual spacecraft. Other attractions include the Saturn V Moon Rocket, the Apollo/Saturn V Center, and the Space Shuttle Atlantis exhibit.
Additionally, you can experience the thrill of space travel through interactive simulators. Also, you can meet real-life astronauts and watch live shows.
Explore Marine Life at SeaWorld Orlando
Experience the wonder of marine life up close when you visit SeaWorld with your family. This attraction center showcases wonderful creatures like dolphins, whales, and sea lions. You can watch these animals perform in shows.
SeaWorld Orlando offers a chance to learn a lot about marine life through its educational exhibits. The park also offers a variety of thrilling rides, such as the roller coaster Mako and the water ride Infinity Falls.
In addition, you can participate in animal interactions and encounters, like swimming with dolphins and feeding sea lions. Also, SeaWorld Orlando has a variety of dining options and shopping experiences.
The Best Family Hotels & Resorts in Florida
Florida offers plenty of family-friendly hotels and resorts when it comes to accommodations. These include on-site water parks, hotels with easy access to theme parks, and properties with spacious suites for larger families. Some great hotels and resorts to stay at in Florida include:
Walt Disney World Dolphin
The Walt Disney World Dolphin is in the heart of Walt Disney World in Florida. This hotel is perfect for families looking for an upscale experience while still being close to the magic of Disney World.
The hotel offers a variety of amenities, including multiple swimming pools, a fitness center, and a full-service spa. The hotel's rooms are spacious, and many suites offer spectacular views of the surrounding area.
Additionally, the Walt Disney World Dolphin is located close to the Disney Springs shopping and dining district. It also offers complimentary transportation to all Disney theme parks.
Loews Royal Pacific Resort
Loews Royal Pacific Resort is a family-friendly hotel within the Universal Orlando Resort complex. The resort offers a tropical theme, featuring various amenities like a fitness center, a lazy river, and a large swimming pool.
Guests at the Loews Royal Pacific Resort can enjoy the many dishes available in the resort's restaurants. They can also enjoy the convenient shuttle service to easily access the nearby theme parks.
The resort's guest rooms come with various bedding options for families of different sizes. Furthermore, the resort has a kids' club, a game room, and a playground to engage children in fun activities.
The Ritz-Carlton Orlando, Grande Lakes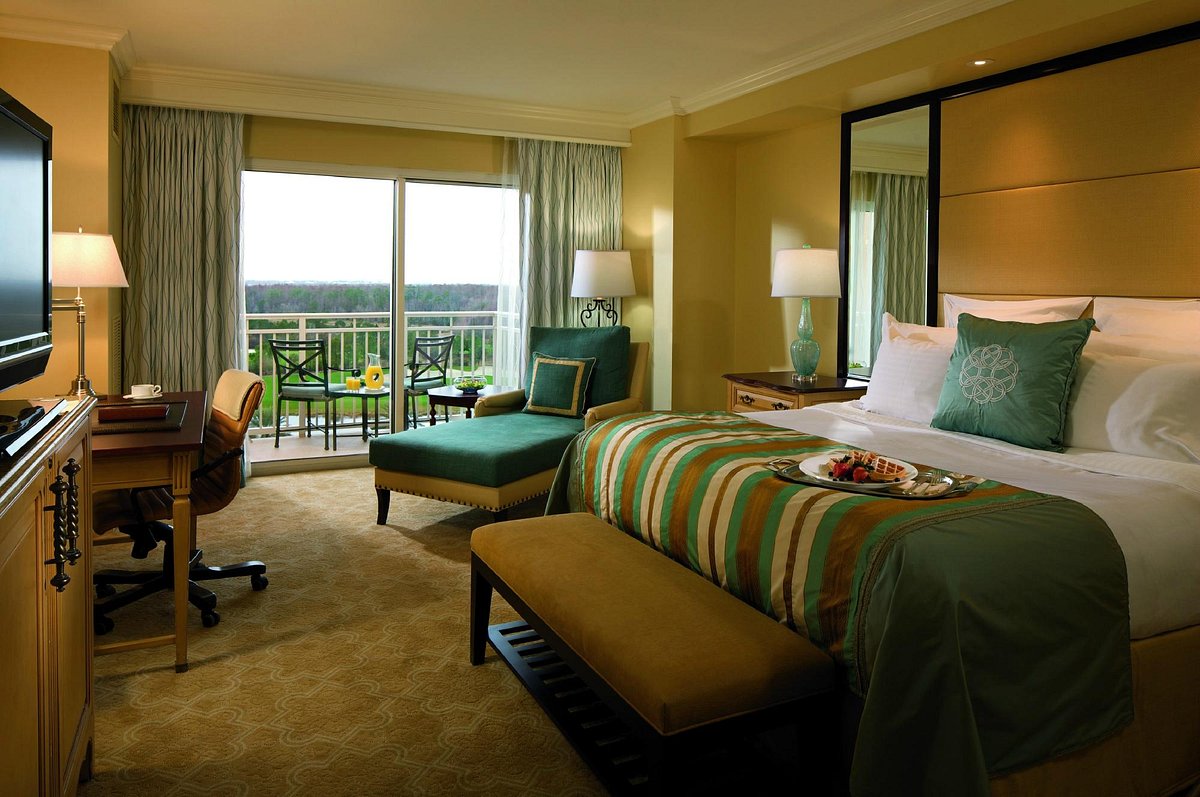 The Ritz-Carlton Orlando is conveniently located near many of Orlando's top attractions. For example, it's only a 12-minute drive to Walt Disney World and Universal Studios. If you're willing to pay a little more, the hotel even arranges a comfortable shuttle to and from Disney World.
The luxurious hotel features multiple swimming pools, tennis courts, a spa, casual restaurants, a poolside bar and grill, and a golf course. The establishment also organizes a children's program called Ritz Kids. The program features activities for children, such as arts and crafts, nature walks, and pool games.
The Westin Cape Coral Resort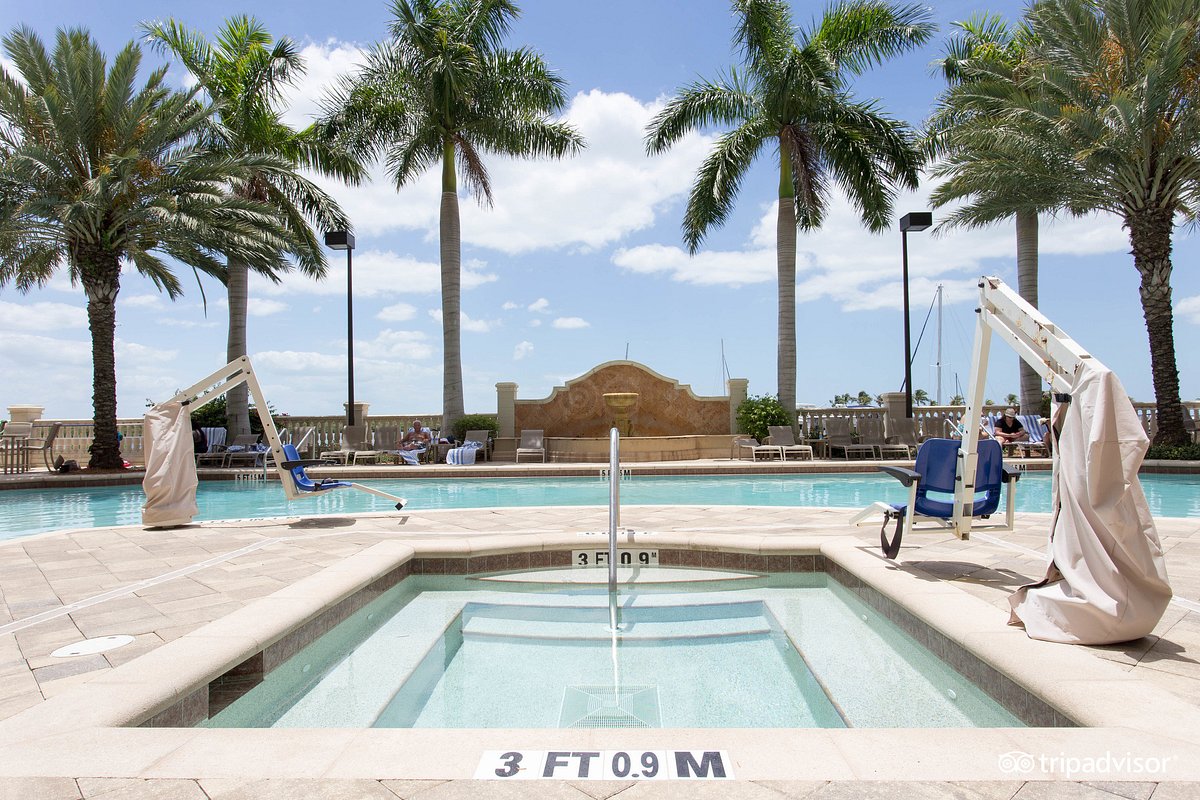 The Westin Cape Coral Resort at Marina Village is a family-friendly hotel with amenities such as a swimming pool, children's pool, spa, and fitness center. Dining options include a seafood restaurant and a poolside bar and grill.
Also, the hotel offers recreational activities like kayaking, fishing, and tennis. You can also go boating and indulge in other water activities. The hotel is located near attractions like Sanibel Island and the Everglades.
The Breakers Palm Beach
The Breakers Palm Beach is located in Palm Beach, Florida. The resort features private beaches, multiple swimming pools, a spa, and a fitness center. The resort has world-class facilities for recreational activities like tennis, golf, and water sports. The kids' club is also highly engaging for your children, with numerous fun activities.
Furthermore, the Breakers Palm Beach houses a lush garden, providing a beautiful and peaceful environment for guests to relax. The resort is close to the Norton Museum of Art and the Palm Beach Zoo.
Henderson Beach Resort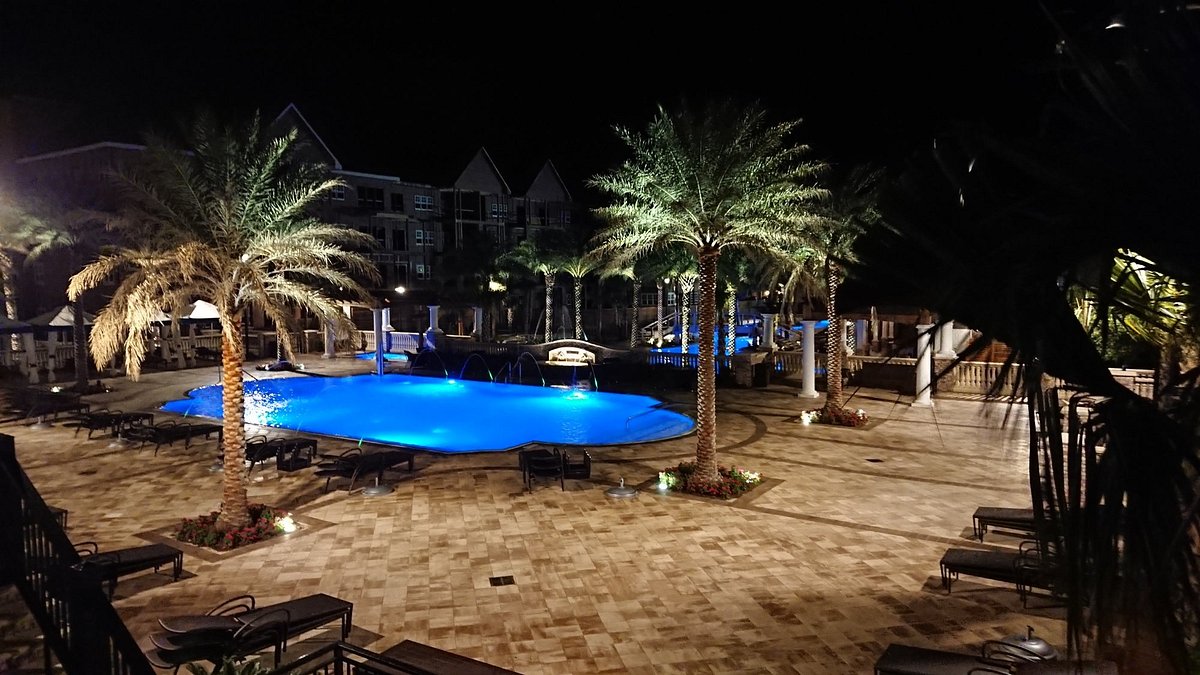 Henderson Beach Resort, located in Destin, Florida, is a luxurious hotel that combines modern amenities with a nostalgic atmosphere. The resort is set against a backdrop of the Gulf of Mexico and a 200-acre nature preserve. The hotel features traditional coastal architecture and on-site dining options.
Furthermore, the resort offers a spa, a fitness center, and a kids club. It is a suitable choice for families seeking a beach vacation in Florida, especially if you have elementary school-aged kids.
The Resort at Longboat Key Club
The resort at Longboat Key Club is a good option for families looking for a luxury vacation. The resort features activities and amenities that will engage all family members. For example, there is a legendary golf course for adults, a full-service spa for those looking for relaxation, and award-winning tennis gardens for the active members of the family.
The resort features a serene stretch of beach where you can swim, sunbathe, and do other water activities. It also offers five unique dining experiences as well as many wellness events and outdoor activities for families to enjoy together. Additionally, it provides the perfect setting with picturesque views of the Gulf of Mexico.
What is the Average Cost of a Hotel in Florida?
Hotel costs in Florida can vary. This usually depends on the season you plan to visit and the amenities available in the hotel. The cost can be higher in places like Miami and Orlando, as they are popular tourist destinations. Also, during peak travel seasons like the summer and holidays, hotels may charge more due to high demand. However, the average cost of lodging in Florida ranges from around $180 to $250 per night.
The Best Places to Eat with Kids in Florida
There are so many wonderful places in Florida to dine with your family. Here are some top restaurants to look out for on your vacation in Florida:
Joe's Stone Crab is a popular Miami Beach restaurant. It is well-known for its seafood, especially its stone crab. The restaurant has been around for over 100 years and has a reputation for serving high-quality seafood in a laid-back setting. If your family enjoys seafood, Joe's Stone Crab would be great for a casual and enjoyable meal together. However, you must check your budget because Joe's crab is on the pricey side.

Bern's Steak House in Tampa is a highly-regarded restaurant known for its high-quality steaks and extensive wine list. It is a classic steakhouse that has been serving its classic recipes for more than 70 years. There is a wide selection of steak cuts on the menu, including filet mignon, ribeye, and porterhouse.
The restaurant also offers other classic steakhouse dishes like seafood and salads. It also has an extensive wine list with over 6,000 bottles. With its upscale atmosphere, Bern's Steak House is a great choice for a special occasion or a fancy dinner out with your family.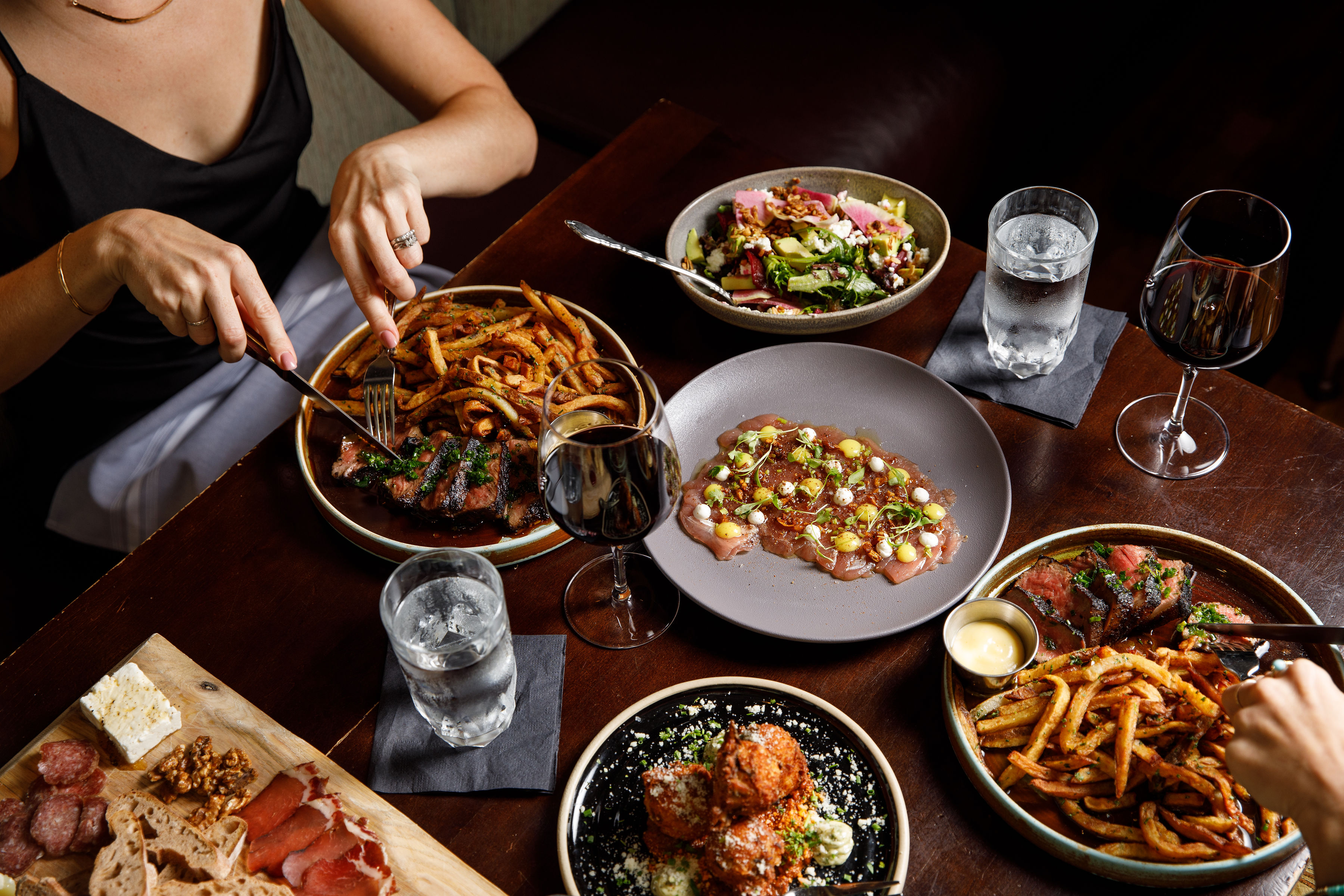 The Ravenous Pig is located in Winter Park, Florida. In addition to serving American cuisine, this restaurant also focuses on farm-to-table ingredients. It offers a range of menu options, including sandwiches, burgers, and salads.
Furthermore, The Ravenous Pig has a children's menu with smaller portion sizes and kid-friendly options. The restaurant has a casual and welcoming atmosphere and is popular for its outstanding service. Many customers have praised the quality of the food and the friendly staff.
Blue Heaven is a popular restaurant in Key West. The restaurant is located in a historic Conch House and features an outdoor dining area with live music. It offers Caribbean-inspired cuisine in a family-friendly environment. It also offers some vegetarian options.
Some of the dishes include conch fritters, grilled fish, and the signature Blue Heaven chicken dish. The restaurant has been featured in several food and travel publications and is considered a must-visit dining destination for those visiting Key West.m
If you enjoy seafood, then Hunt's Oyster Bar is your target destination. The Panama City restaurant is home to fresh, local oysters and other seafood dishes. Its menu includes raw and grilled oysters and traditional seafood favorites like crab cakes and fish and chips.
The casual atmosphere and outdoor seating make it an excellent place for a family meal. Additionally, the restaurant is known for its friendly service and reasonable prices.
The Best Day Trips from Florida That the Whole Family Will Love
Kennedy Space Center: Explore the history and future of space exploration in this iconic space center. You also stand a chance of meeting astronauts while visiting.
Everglades National Park: This wide area is home to a myriad of wildlife. You can take an airboat tour or a tram to view alligators, sea turtles, panthers, and manatees.
Ginnie Springs: This spring is the ideal spot for swimming, snorkeling, and tubing. It is a good place to cool off and enjoy the warmth of Florida.
St. Augustine: You can learn about historical Spanish architecture and museums at St. Augustine. You can also explore the 17th-century fort, the Castillo de San Marcos.
Legoland Florida: This theme park is the ideal destination for kids. They get to enjoy the interactive Lego-themed attractions. There are also rides for everyone.
Homosassa Springs Wildlife State Park: This park houses various native Florida animals. So you can see animals like manatees, panthers, and bears up close.
Silver Springs: The natural spring is another great spot for swimming, tubing, and kayaking. You can also view underwater wildlife with the glass-bottom boat available on the site.
Key West: Enjoy the serene atmosphere of Key West while indulging in many outdoor activities. You can go snorkeling and fishing. In addition, you will find the Ernest Hemingway Home and Museum a worthwhile visit.
Some other places you may want to visit include the Miami Children's Museum, Dry Tortugas National Park, South Beach, Palm Beach County, and Gulf Islands National Seashore.
How to Get Around Florida During Your Vacation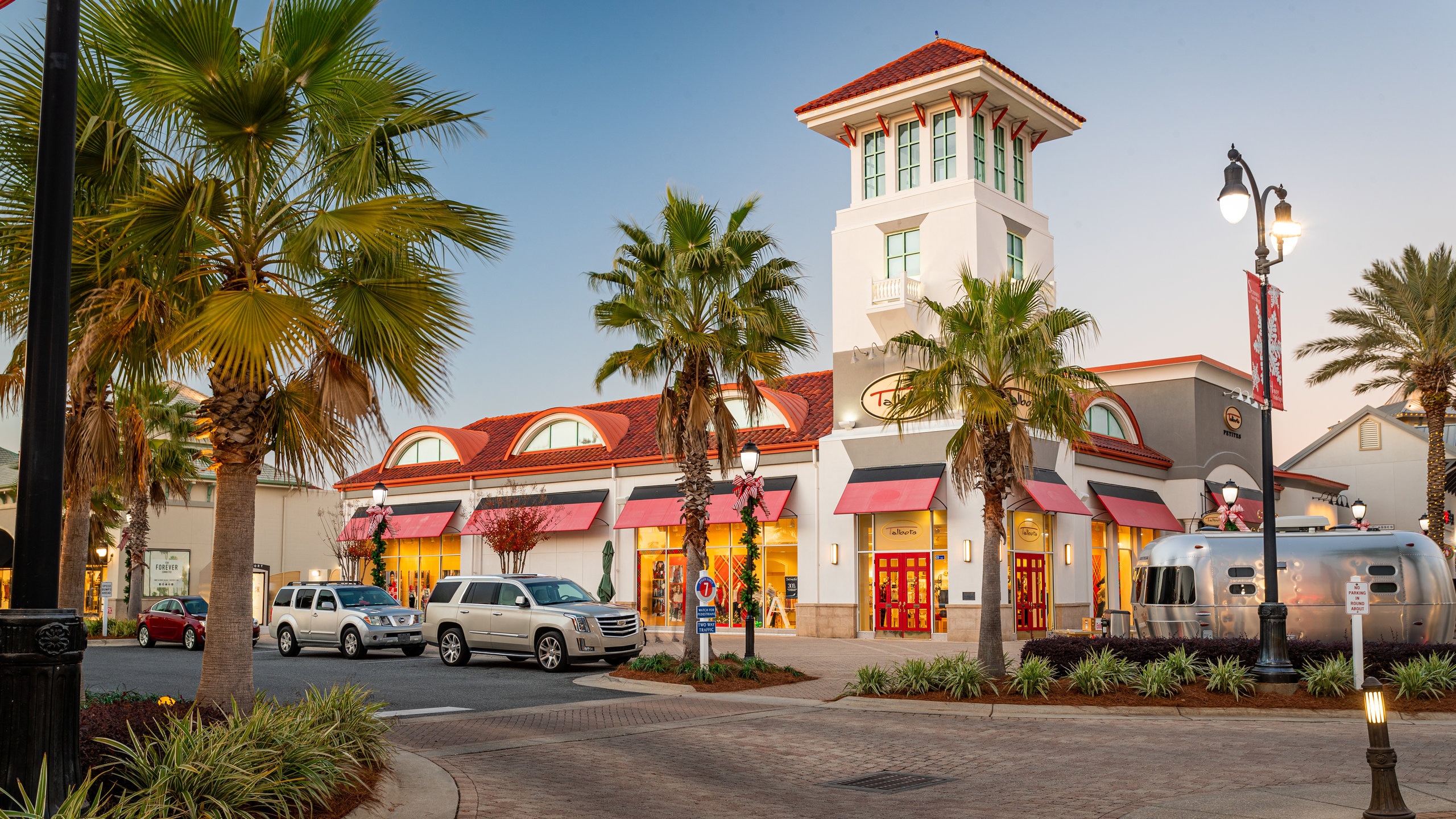 Florida boasts many transportation options. These include renting a car, taking public transportation, and ordering ride-sharing services like Uber or Lyft.
If you decide to rent a car, you enjoy the flexibility and freedom to explore Florida as you will. Moreover, it makes it easier to move around with your family.
You can find several car rental services in Florida. You can even hire one at the airports. Some resorts also offer car rentals, so you might want to check for one that offers this service. In addition, it is possible to rent a boat to navigate the cities in style. But you must have a license to enjoy that luxury.
Ride-sharing services are also a good choice if you do not want to rent a car. Popular ride-sharing services like Uber and Lyft are available in Florida. However, they may be more expensive and less convenient than renting a car.
A third option is to use public transportation in Florida. This includes buses and trains. Public transportation is a cost-effective option. However, it may not be as convenient as renting a car, especially if you are with your family.
The Best Ways to Get to Florida for Your Vacation
There are several ways to get to Florida for your vacation. These include planes, trains, cars, and buses. Choosing the right option depends on your budget, time constraints, and personal preferences. However, flying is the most popular and convenient option for most tourists. Direct flights are available from many cities around the world to Florida's international airports.
Getting to Florida by train is also relatively easy. There are train services directly to and from Florida. Bus services are usually more budget-friendly but can be inconvenient due to scheduling and large crowds.
Top Tips for Staying Safe in Florida When Visiting with Kids
Florida is a safe state and attracts a lot of tourists. But when you have kids, you can never be too careful. That is why you must take precautions when visiting. These tips can help keep you safe during your family trip to Florida.
Always supervise children, especially around bodies of water. Keep an eye on them in crowded places including theme parks and beaches.
Familiarize yourself with beach safety guidelines. Only swim in designated areas and watch out for warning flags.
You should take precautions against insect and animal hazards. Also, avoid swimming in freshwater during the summer due to the risk of bacterial infections and algal blooms.
Keep an eye on weather conditions and watch out for the forecast. Florida is prone to thunderstorms and hurricanes, so be prepared if you expect one.
Keep a first aid kit with you and know how to use it.
Pack your sunscreens with you when traveling. Florida is called the Sunshine State for a reason.
Consider insuring your belongings in case of loss or theft.
Wrapping Up
Florida offers an amazing experience for families and tourists. There are several theme parks and beaches, so it is a great vacation destination. However, it is important to plan carefully before visiting with your kids. Follow the tips in this guide and have a fantastic time in the Sunshine State.
More about our TFVG Author