If you are planning a trip with teenagers, finding suitable activities to keep them engaged and entertained can sometimes be a challenge. Fortunately, there are plenty of options to consider in Orlando, Florida.
Orlando is a premier tourist destination offering plenty of family fun and entertainment that is excellent for all age ranges.
The city is home to world-famous theme parks, including Universal Studios and Disney World. There are dozens of smaller theme parks and water parks within the city and an eclectic range of outdoor activities and nearby wildlife.
Here is a look at some of the best activities and fun things to do with teenagers in Orlando.
Immerse Yourself in Fun at Universal's Islands of Adventure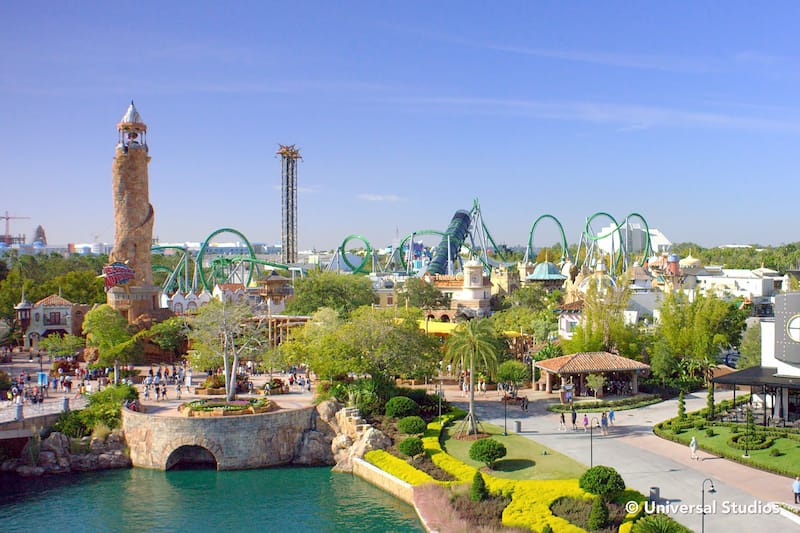 There is a lot to take in at Universal Studios. You could definitely spend days exploring the entire theme park. However, some activities stand out as being more teen-friendly.
Islands of Adventure offers up exciting thrills for all ages and has no shortage of attractions. With themes that range from Jurrasic Park to Harry Potter, the park offers plenty of stimulation, leaving teens with tons of entertaining activities.
Popular rides for teenagers include Jurrasic World VelociCoaster, Hagrid's Magical Creature Motorbike Adventure, and Doctor Doom's Fearfall. For those who are less inclined to seek thrills, Island of Adventure has over 20 different rides, including several less intensive rides.
In addition to the theme parks, there are also a great assortment of live shows and performances, shopping, and dining. The massive size of the park provides an excellent atmosphere for teens to wander around and explore by themselves while also incorporating family-friendly activities.
Explore Seaworld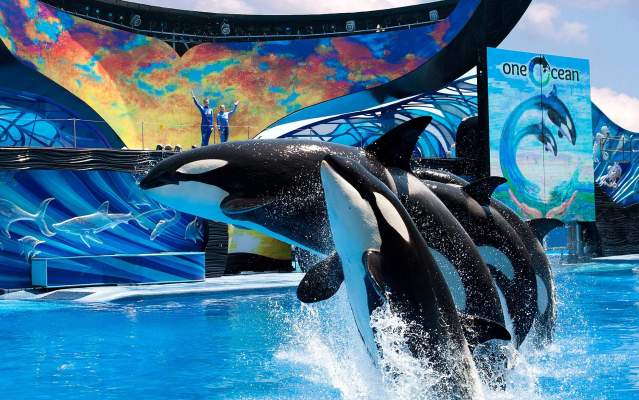 If all the sights and sounds at the Island of Adventure intrigue you, then Seaworld will also be right up your alley. The park offers an exciting combination of rides, themes, shopping, and dining while incorporating a waterpark and live animals.
Some of the best rides for teenagers include rollercoasters such as Kraken and Ice Breaker, while Infinity Falls and Manta mix in rafting and water for some extra splash thrills.
While some animal experiences may skew towards a lower age bracket, some activities will definitely appeal to teenagers, including Manta Aquarium, Shark Encounter, and Wild Arctic. You can also book fun tours for personal/up-close animal encounters with walrus, penguins, and dolphins.
Kick Back in Aquatica
There are few better ways to beat the sweltering Florida heat than a trip to Aquatica, Orlando's premier water park. Teenagers will enjoy a range of options, including fun slides and pools such as Riptide Race, Ray Rush, Loggerhead Lane, and Omaka Rocka. The all-new reef plunge offers a unique underwater translucent slide with spectacular sea life views.
Aquatica ranks among the top things to do in Orlando with teenagers because of its versatility. If teenagers just want to chill out by the pool or kick back in a cabana/lounge chair, they can do that too. A leisurely cruise down the Lazy River is a solid choice for all age ranges.
The park provides a perfect combination of thrills and relaxation while providing a refreshing refuge from the heat.
Dive Into Discovery Cove
Discovery Cove is another excellent theme park that makes for one of the top things to do in Orlando with teenagers. The park is owned by Seaworld but provides a much more laidback atmosphere with an even greater emphasis placed on interacting with exotic ocean life. The park offers amenities such as wet suits and snorkelling gear.
Experiences include swimming with the dolphins at Dolphin Lagoon and snorkelling in the Grand Reef and Fresh Water Oasis. There is also an aviary where you can hand-feed an assortment of exotic birds.
As many of the park's activities involve intermediate swimming, it is an excellent activity for older kids and teenagers and an enjoyable and memorable way to spend an afternoon in Orlando.
Head for Volcano Bay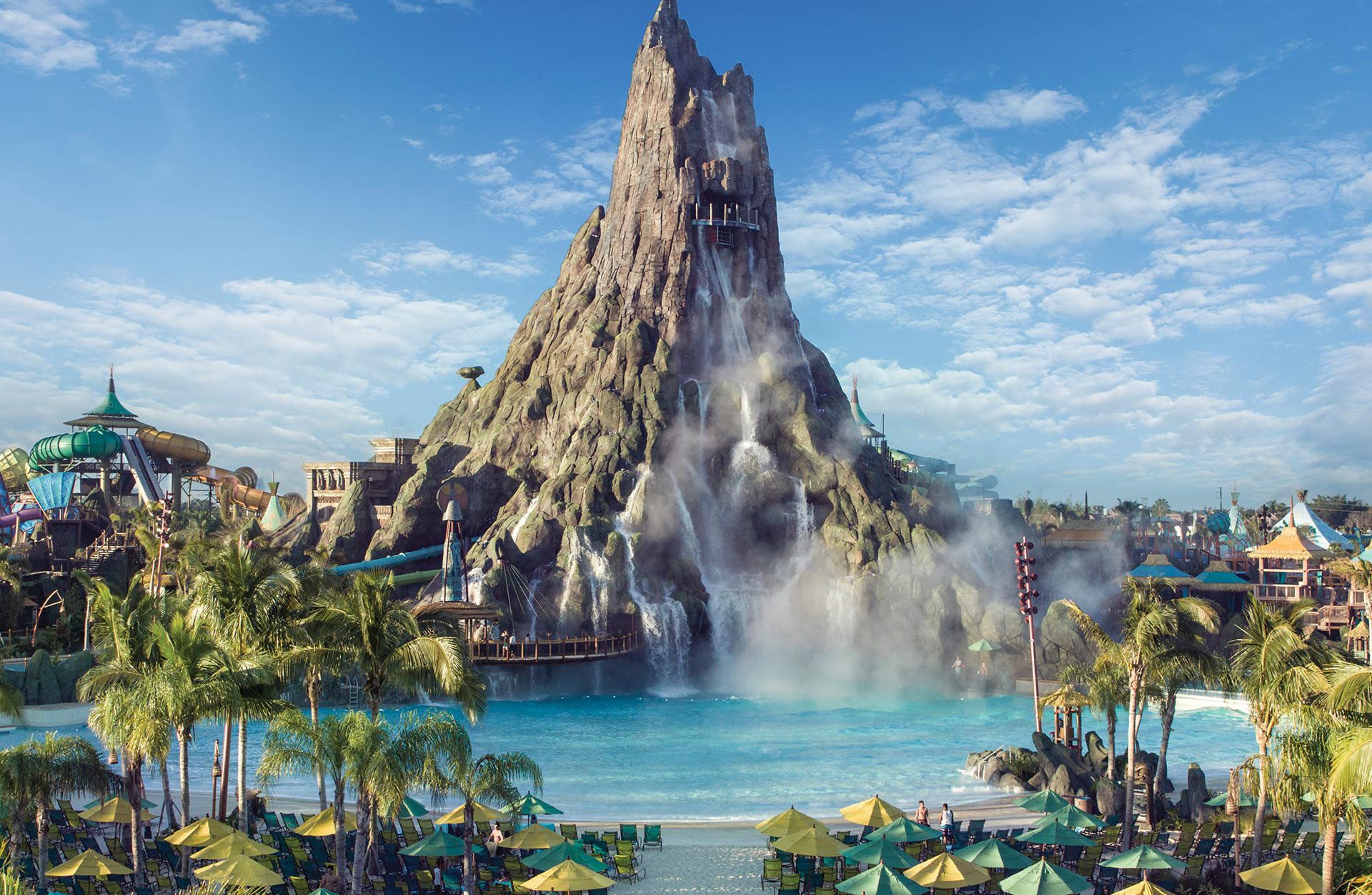 Another intriguing water park to consider is Universal's Volcano Bay, which offers some impressive artificial scenery/constructions along with a relaxed vibe. Volcano Bay offers up another excellent combination of "chills and thrills" to match what either you or your teen are looking for.
Some popular attractions inside the park include the Krakatau Aqua Coaster and visually stunning Waturi Beach, which features an enormous wave pool. Families can rent out cabana units to kick back and relax in between coaster rides and dips in the water.
Another cool feature of Volcano Bay is the Tapu Tapu wristbands that inform guests when they can get in line, meaning your teen can enjoy other park features in between rides instead of spending the whole day waiting in line.
Soar and Explore at Gatorland
Gatorland is a quintessential Florida experience featuring an array of local wildlife, including alligators, crocodiles, snakes, tortoises, and birds. Several thrilling life performances incorporate wildlife into the act.
In addition to checking out the animals, the park offers plenty of activities for teenagers. Some top attractions include the Screamin' Gator Zipline – a 1,200-foot soar through the treetops-Stompin Gator Off-Road Adventure – a park tour through a big wheel monster truck, and Gator Gauntlet, a 350-foot zipline over a marsh with alligator-infested waters.
With an intriguing combination of menacing wildlife and ariel adventure and plenty to explore throughout the park, teens will enjoy all Gatorland has to offer. There are also ongoing promotions and special educational packages appropriate for teenage groups.
Try Indoor Skydiving at iFLY
A trip to iFLY is a truly unique experience that will provide teenagers with unforgettable thrills. If jumping out of a plane isn't your thing, this is the next best way to simulate the experience in a safe and controlled family-friendly environment.
iFLY uses its own technology circulating high-powered fans through wind tunnels. This allows participants to gently float through the air, slowly drifting towards the ground. Teenagers will love the thrill sensation, and you don't have to worry about any danger on impact.
All you need to do is lace up your shoes, wear some comfortable athletic clothing, and put on a helmet. Guests can select from several customized packages determining the number of flights and the starting height. iFly offers several ongoing promotions throughout the year, so it's always good to check their site for the latest events/rates.
Gear Up at K1 Speed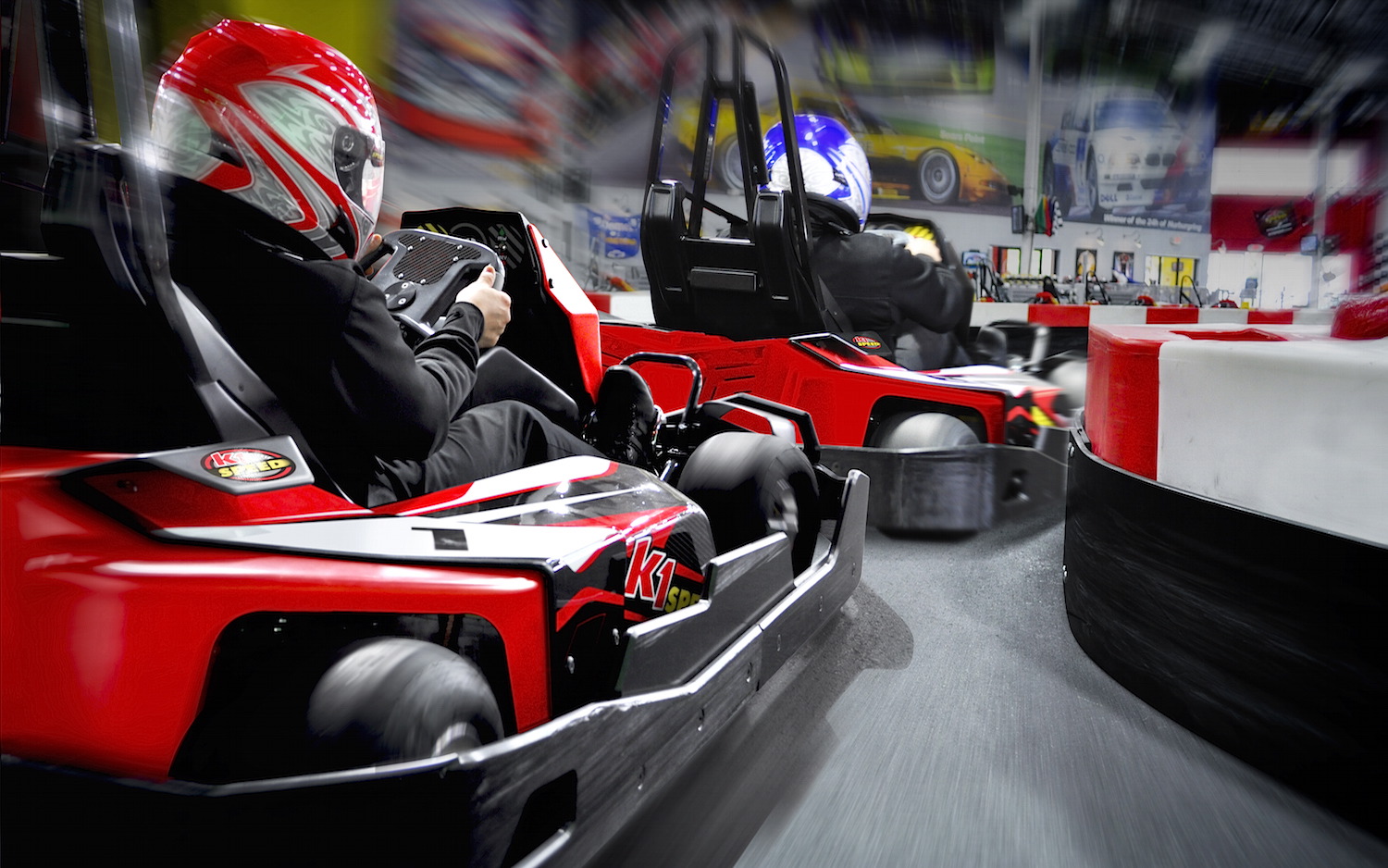 If you are looking for more fun indoor activities, K1 Speed offers several fun activities and is an excellent spot for teens. The main draw is the go-karts. You can book in advance, sign up for a racing league or simply arrive and drive. The course provides some fun obstacles while still allowing beginners to hit the gas.
Other fun activities for teenagers include over 50 different arcade games with a prize redemption centre, a bowling alley, and a restaurant.
K1 Speed makes for a fun change of pace and is a great source of fun activities, making it a great place to spend an entire afternoon and one of the best things to do with teenagers in Orlando.
Book an Airboat Tour
If you are looking for a more creative way to see Orlando booking an airboat tour is a great option to consider. An airboat is flat-bottomed and powered by propellers. They are great for gliding across shallow waterways such as marshlands which make up a significant portion of the surrounding Orlando area.
Airboat rides are a great way to explore some beautiful natural scenery in the surrounding area, including Everglades National Park. It is common to see many different wildlife species along the way, including alligators, manatees, and local birds.
Depending on personal preference, you can pick a versatile range of tours, including everglade, safari, and sunset options. The best tours available to book include Boggy Creek Airboat Adventures, Spirit of the Swamp, and Marsh Landing Adventures.
Test Your Mental Skills at the Escape Game Orlando
Another one of the best things to do with teenagers in Orlando is a trip to Escape Game Orlando, an immersive escape room game involving advanced problem-solving that provides both fun and challenging scenarios.
Each game is uniquely different, requiring different skillsets and teamwork. Rooms are customized based on interest, group size, and difficulty. Some of the most popular rooms include Prison Break, Misson: Mars, Gold Rush, and Special Ops: Mysterious Market.
Escape Game Orlando is a great way to mix things up with a fun, interactive, and exciting activity if you are looking for a new activity to try out with teenagers. It is a great way to test problem-solving skills while enjoying some laughs along the way.
Go for Par at Topgolf Orlando
Topgolf Orlando is a sports entertainment complex that ranks among the premier event destinations in the city. Topgolf is similar to a conventional driving range but incorporates electronically tracked golf balls. Participants can select different games and contests through an array of customized options.
What's fun about this game is that it is friendly to everyone regardless of skill level or experience. It's fun for both those aspiring for a shot at the PGA tour along with someone who has never swung a club. Some examples of different games you can choose at Topgolf Orlando include Angry Birds, Jewel Jam, Top Scramble, and Closest to the Hole.
This hi-tech golf game is an excellent activity for teenagers and perfect for group events and parties. If you've never played before, it is well worth trying out.
Shop at the Florida Mall
While it may not be the most inventive activity, if you are looking for a less structured way to spend the day with your teen, a trip to the Florida Mall provides ideal flexibility with an excellent array of dining and shopping options. The massive interior offers close to 300 stores/businesses with prominently featured clothing, jewellery, and sporting goods.
The Florida Mall offers a little something for everyone and is a great way to beat the heat on a hot summer day. Whether you are looking for a particular item or causally browsing, you and your teen are sure to find something of interest. With both fast food and sit-down dining options, spending several hours in the mall and making an afternoon out of it is very easy, making it one of the best things to do with teenagers in Orlando.
Watch Live Sports
Orlando is a city with a lot to offer. One major appeal of the town is its multiple professional sports teams. The headlining draw is the Orlando Magic, a professional basketball team in the NBA with a rich history of big-name all-stars, including Shaquille O'Neal and Dwight Howard.
In addition to the NBA, Orlando has several other live sporting events, including the Orlando Pride in the Woman's National Soccer League (NSWL) and independent league teams such as the Orlando Rage and Orlando Miracle. The city also hosts University of Central Florida (UCF) basketball and football games against some of the premier programs in the nation.
Live sports represent a great thing to do with teenagers in Orlando as a fun and engaging way to spend an evening. While the Orlando Magic standout, there are several other excellent options to consider.
Hit the Beach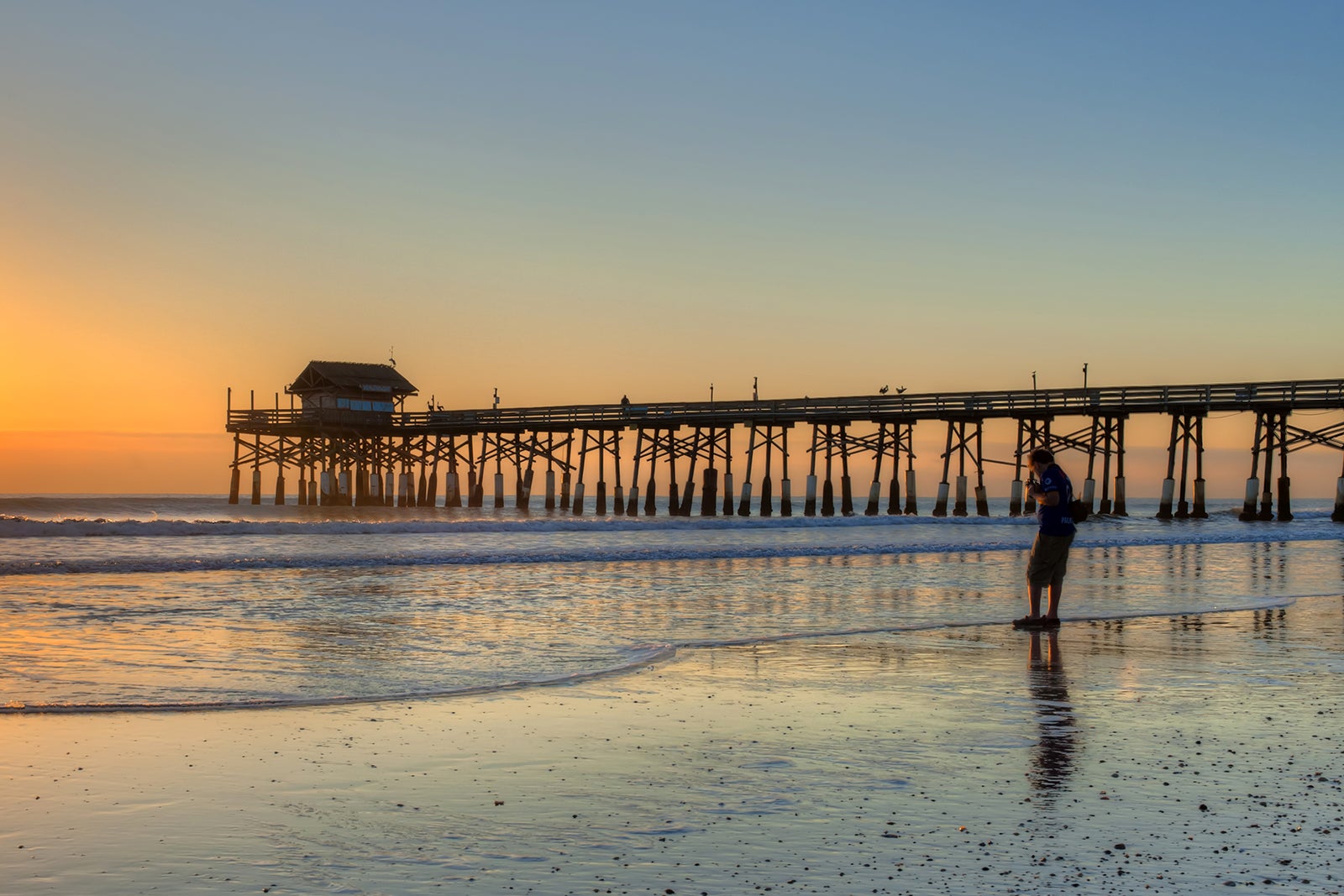 While getting your water sport and relaxation fix at many of Orlando's theme parks and water parks is easy, nothing truly beats a relaxing day at the beach. The Orlando area features some spectacular beaches, and its central location provides ideal access to both the Atlantic Ocean and the Gulf of Mexico.
Some of the best beaches to consider that are within an hour of the city include Cocoa Beach, Daytona Beach, and Ormand Beach. Teens will enjoy the range of leisurely activities and lounging, with various water sports, including surfing, paddle boarding, and water skiing.
Heading just outside of the city for a day at the beach is a great way to explore the surrounding area and ranks as one of the besting things to do with teenagers in Orlando.
Final Thoughts
Orlando is a top destination in Florida, with many fun activities for adults and teens alike. Whether you wish to go indoor skydiving, go-kart racing, explore the various theme parks and thrilling rides, and more, you'll find no shortage of things to do with teenagers in Orlando.
Looking for more fun things to do in Orlando, Florida?