Disney World reopened back in 2020 from the COVID-19 pandemic. A new reservation system, the Disney Parks Pass System, helps reduce capacity.
You must have a park reservation and a valid admission before entering the park, with only three exceptions.
Firstly, if a park visitor is park hopping, you will need a pass for the first park you visit, but after 2 PM, any park that a guest visits will not need a park pass reservation.
Secondly, if you have tickets for the Mickey's Not So Scary Halloween Party or Mickey's Very Merry Christmas Party, you will not need a park pass reservation to enter the park.
Thirdly, if you are entering a water park, you will not need a park reservation.
How To Make a Park Reservation?
An online calendar is available to reserve a park pass. There are three options available, theme park tickets, annual passes, and packages. Some dates in certain months are not available for specific parks. The My Disney Experience app is useless for making park reservations, so you must make your reservation directly through a web browser.
4 Simple Steps to Making Park Reservations:
You must confirm your admission is linked to your Disney account. If your admission is not linked to your Disney account, you will not be able to start the next step.
Ensure your party has the same type of admission. Your party is created from your Family and Friends List. If you can't find your family or friends on the list, you can always add them as a guest.
Select the date and park you are planning on visiting. Theme parks and dates are limited and subject to availability.
Your reservation isn't guaranteed until finalization. Once confirmed, your reservation will be unable to be modified. Review your reservation to ensure there are no errors, then confirm your reservation. Park tickets can be modified, and you are allowed to cancel any existing reservations and tickets.
Are Park Reservations Limited?
Park guests are limited to three park reservations, but only one park per day. As long as you are an annual pass holder, you are allowed to make a reservation for the length of your hotel stay. However, pass holders are allowed to hold three future reservations. Disney plans on keeping the park reservations system open until January 14, 2023.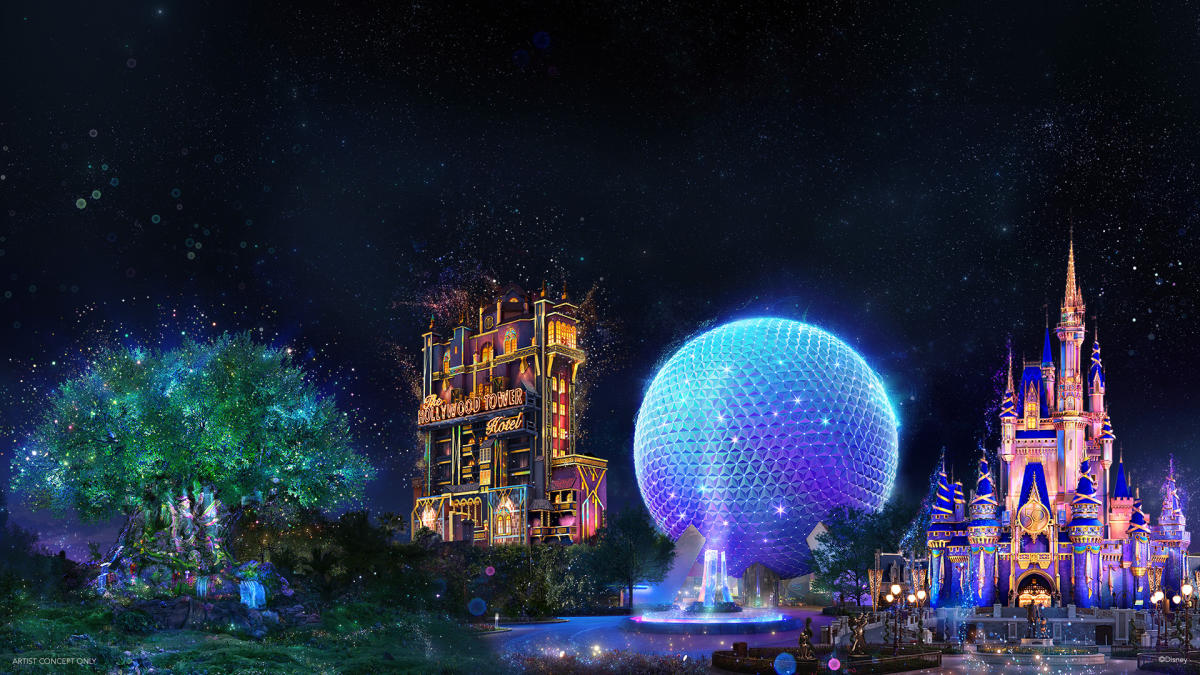 What Are Park Hopper Benefits?
A ticket holder or annual pass holder with Park Hopper benefits is eligible to visit more than one park per day after 2 PM until the park closes. Park hopping is subject to the park's capacity limitations. If the Park Hopper option is unavailable at a specific theme park, guests will be notified immediately through the My Disney Experience app via push notifications.
What Can You Do if the Park You Want To Visit Is Unavailable?
If the park you want to visit isn't available, you have the option to choose another park to visit. Another option is to be patient while checking for the availability of your chosen park throughout the day, in hopes that someone cancels their reservation, so your park can finally become available.
Furthermore, you can purchase a Park Hopper add-on and have the opportunity to select your park at a later time after 2 PM, if it isn't available at an earlier time. Lastly, you can move your vacation date to a convenient time.
Will You Receive a Refund if Park Reservations Are Unavailable?
If you have purchased a ticket, all tickets are non-refundable. You will always have the option to select another available starting date for unused or unexpired tickets. Since prices are subject to change on a different date, if prices increase, all park guests must pay the difference.
Are Park Tickets Transferable?
You can transfer park tickets, only if the tickets are not partially used. You do have the option to transfer unused or unexpired tickets to a family or friend, through your Family and Friends List. The Family and Friends List is located in your planning portal, through the My Disney Experience app.
How Can You Make a Park Reservation as a Disney Resort Hotel or Other Select Hotel Guest?
If you only have a room reservation and you want to know how to make the best out of purchasing a park reservation to get the best deals, reach out to the Disney Reservation Center. You can also call your travel agent to upgrade to a vacation package, which will automatically include theme park reservation availability.
Therefore, you will have the opportunity to easily select a park reservation option and ensure you get your valid admission. If you want to look at other options, you can always choose a special offer from the Disney site.
2 Most Convenient Ways of Making a Park Reservation?
The Genie Service is complimentary and built into the My Disney Experience app. Based on your interest, the app automatically creates your itinerary. It includes a map, planning features, a personalized itinerary creator, a reminder for dining and activity reservations, plus attraction and dining recommendations with forecasted waiting times.
The Genie+ Service offers Lighting Lane entrances. Save time and never have to wait in line again. You have the option of starting early to be able to enter up to 3 attractions or experiences per day. If you do not want to start early, you can utilize at least one Lightning Lane per day.
What Are the Genie Services Rules?
To receive any Genie Services, you must have a valid admission and theme park reservation.
The Lightning Lane entrance selections can only be selected one at a time. You may redeem an existing Lightning Lane or wait 2 hours before making another selection.
You must check availability to ensure a Lightning Lane is available for your dates and times. Lightning Lanes are not guaranteed.
You can make purchases on the day of your arrival.
You can make your first Lightning Lane entrance selection starting at 7 AM.
How Can You Make Individual Lightning Lane Purchases?
If you are unable to find specific selections through Genie+ Services, you can always purchase an Individual Lightning Lane. You also have the option to purchase up to 2 experiences per day, but only one at a time. The pricing and availability vary based on parks and attractions.
You can purchase the tickets through the My Disney Experience app by selecting the Tip Board option, then choosing your individual Lightning Lane experience and purchasing. All Disney Resort Hotel guests and other select hotel guests must make a selection by 7 AM upon the day of their arrival, but anyone else can make their first selection when the park opens.
What Is the Most Difficult Park To Visit?
The most difficult park to visit is Disney's Hollywood Studios, due to the all-new Star Wars: Rise of the Resistance and due to it being such a small park. The weekends fill up quicker than any other day. Make sure you book your tickets fast if you want to visit Disney's Hollywood Studios. On Columbus Day on Monday, October 10 until October 14, park reservations for Disney's Hollywood Studios are usually unavailable. Larger crowds tend to approach Disney World around the time of Columbus Day and other holidays. 
Disney World Park Dining Reservations
Disney World is a fun location to visit for all ages. There are opportunities to participate in different events yearly, plus many parks to explore. The accommodation is also something you don't want to miss. Live near your park in a Disney Resort Hotel or Select Hotel. Dining reservations are also something that you must try out. If you want to eat, make your reservation, so you can experience an amazing dining experience. Enjoy casual dining, character dining, and fine dining.
There are a variety of cuisine options to satisfy your hungry taste buds. Ranging from American cuisine, French cuisine, Irish cuisine, and more. One of the best dining experiences is character dining. Character dining allows park visitors to participate in a meet and greet with all types of Disney characters. You can take photos with the characters and remember to ask for an autograph.
Never wait in line to meet a character. The characters can automatically come to your table for breakfast, brunch, lunch, or dinner. However, you must make the character dining reservation in advance due to its high popularity. The earliest you can make a reservation is 60 days in advance, but if you are staying in a Disney Resort Hotel, you can make a reservation farther in advance for up to 10 additional days.
During your visit, you can place a convenient reservation at Disney's quick service participating location from the Mobile Food and Beverage Ordering tab on the My Disney Experience app. Whether you purchase a 1-day pass or an annual pass, you will have magical fun.
More about our TFVG Author
A seasoned traveller, Dad, and avid sports tourist, James foundered The Family Vacation Guide to share his expert vacation experiences- especially when it comes to being a travelling family man.
Featured in Travel articles such as Travel + Leisure, TripSavvy and SFGate, you know you're reading some of the best vacation tips online.