It's about time to start planning for your Walt Disney World visit! Whether you are a die-hard Star Wars fan or just feel like hopping onto the Alien Swirling Saucers ride, there is something for everyone at Hollywood Studios.
But before you make any plans, it's important to know when the park opens and closes as well as some of the extra packages that come with great perks.
In this guide, we will provide all the information you need about Hollywood Studios' hours of operation. We'll tell you when the park officially opens and closes each day, as well as what attractions open an hour early and stay open an hour late.
Start planning your perfect day at Hollywood Studios today!
Park Hours At Hollywood Studios (Walt Disney World)
The Hollywood Studios' theme park hours vary depending on the time of year and day of the week. During the busy holiday seasons, the park is typically open from 8:30 am to 09:00 pm. Sometimes they open at 8 am. On days when there are Extra Magic Hours, the park will be open later for guests staying at a Disney World Resort hotel. 
To see what the park hours are for your specific travel dates, you can check online or use the My Disney Experience app. It's always a good idea to arrive at the park early, especially if you have FastPass+ selections or want to experience popular attractions like Toy Story Land or Galaxy's Edge.
Hollywood Studios has methods in place to prevent chaos during opening hours. The rope drop process is when an actual rope is dropped at the actual opening, which is held up to prevent people from accessing the park when it's closed. Cast members usually do the rope drop.
We advise having your reservation open on the app before you enter for hotel guests who have early access perks.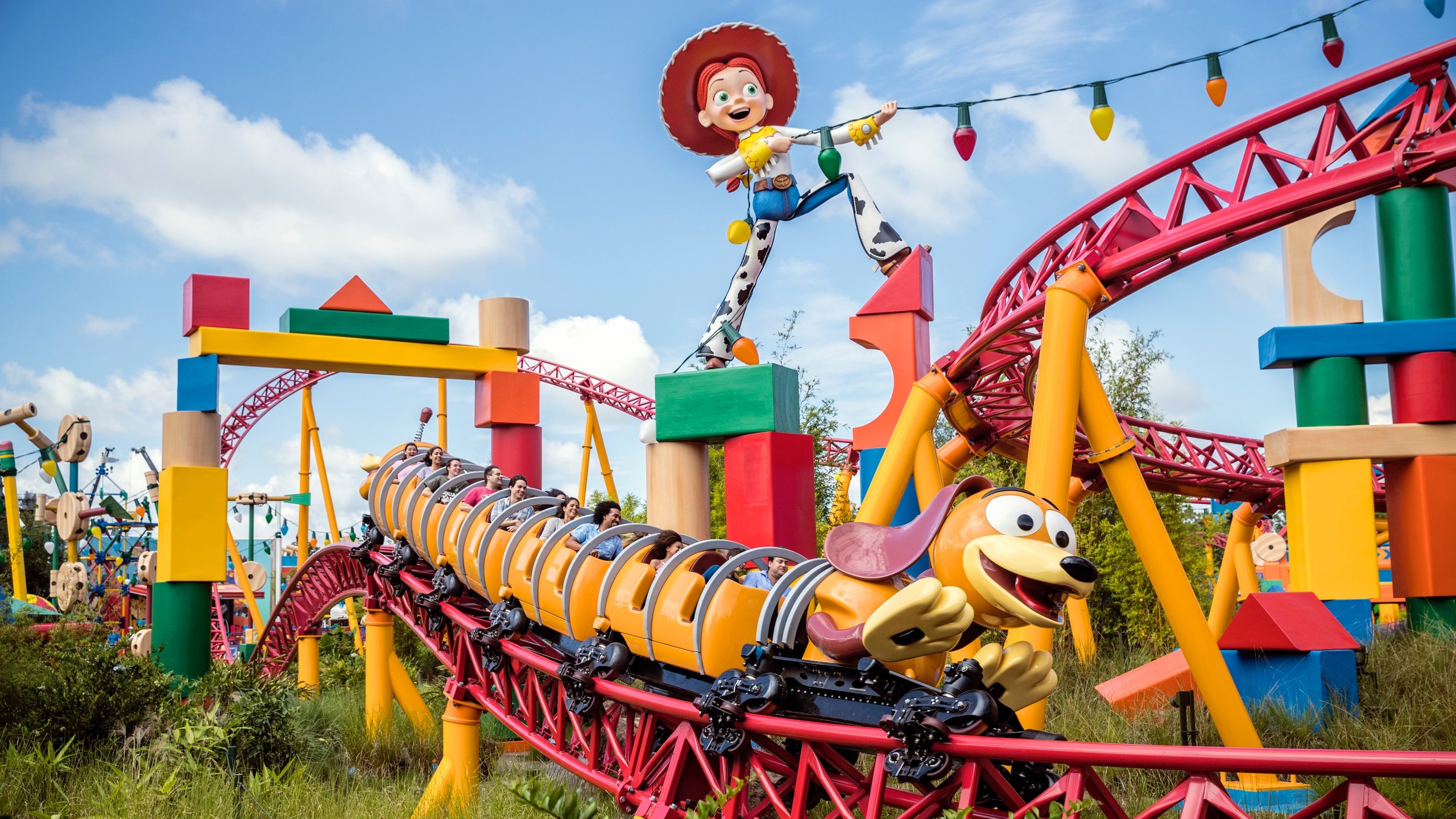 Ride Hours
The park is open 365 days a year, but the ride hours vary depending on the day of the week and time of year. Before you go, you should check the My Disney Experience app to check the times, as they could change. You can also visit TouringPlans. Here are the average ride hours for Hollywood Studios:
Monday-Thursday: 8:30 am-9:00 pm
Friday: 8:30 am-9:00 pm
Saturday: 8:30 am-9:00 pm
Sunday: 8:30 am-9:00 pm
Start your morning with Rock 'n' Roller Coaster and Tower of Terror, and then go from there. Remember, you can pay to skip lines at the Slinky Dog Dash and Risse of the Resistance.
Can You Stay Late At Hollywood Studios?
If you want to stay at Hollywood Studios (Walt Disney Company Ltd) late, you can! The park typically stays open until 10 pm or 11 pm (typical hours), but sometimes it's open even later. Just because it closes doesn't mean you have to leave. It just means the rides are closed.
There are always plenty of things to do at the park after dark, like nighttime shows. Fantasmic and Wonderful World of Animation are two of the nighttime shows you can watch. You could also grab a bite after the rides close at Oga's Cantina.
Disney's Hollywood studios also have nighttime entertainment fireworks. Check the app to see the upcoming scheduled fireworks and other nighttime entertainment. One thing for sure is that the bus schedule will start to become more and more limited the later it gets. 
Early Or Late Access (Early Theme Park Entry)
If you want to get the most out of your Hollywood Studios visit, you should try to arrive early or late. By arriving early, you'll be able to experience all the major attractions without the crowds.
By arriving late, you'll be able to enjoy the park in a more relaxed atmosphere. Of course, these are just general guidelines. You may find that the best time for you to visit is somewhere in between!
Disney After Hours Events
There is a ticketed event where non-guests of the hotels can buy a ticket for extended evening hours (such as the Disney After Hours event). These ticket holders will only be able to come to the park after 7 pm. These visitors will be allowed to stay an additional 3 hours after the park closes. Go to the Disney World website to purchase these tickets for around $130 each.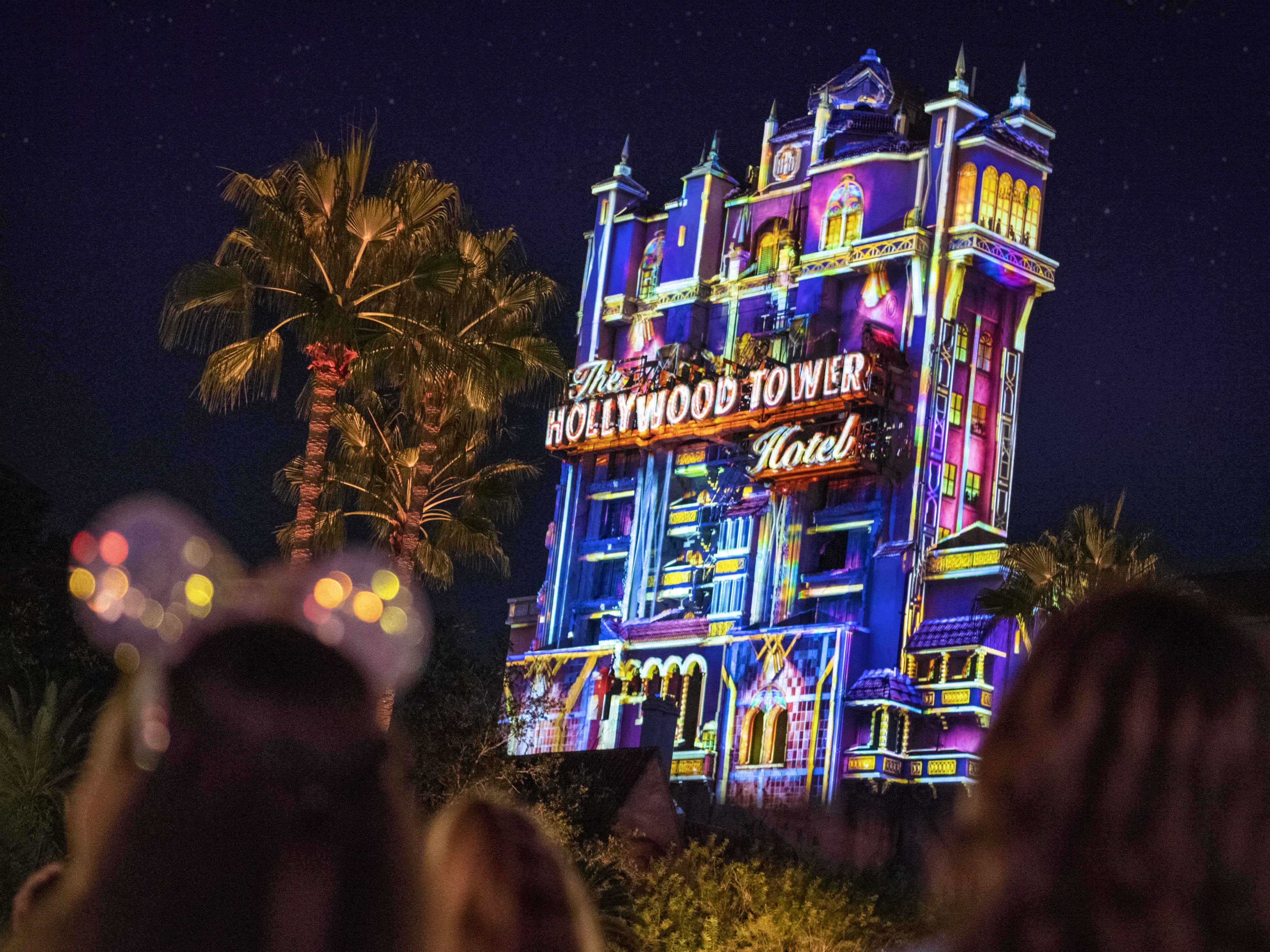 Early Morning Magic
This is a ticketed event where guests can arrive before regular guests (extended park hours/early theme park entry), and they get a buffet breakfast. These guests will also get access to three Toy Story Land rides/attractions before the park opens.
Toy Story Mania is one of these rides you'll get access to. This is a 4D ride through an arcade that features all of Andy's toys.
Deluxe Disney Resort Guests
If you're staying at a Deluxe Disney Resort, you can take advantage of Extra Magic Hours! Extra Magic Hours allow Guests to enter select attractions and enjoy more time in the park before it opens to the general public or after it closes.
These include extended evening hours, and guests can have access to the park 30 minutes before anyone else. The extension of these hours is usually an additional 2 hours. Check your resort's schedule for specific Extra Magic Hours information. These perks/extra hours are also given to guests at specific partner hotels.
Walt Disney travel company
You can get the Walt Disney travel company to help you plan your perfect Walt Disney World holiday with you ad your family. Disney travel agents have a wealth of Disney knowledge, so if you don't know a thing, then this could be the perfect idea for you.
Just remember that either way you choose to book, through Disney or through a travel agent, you are paying a commission.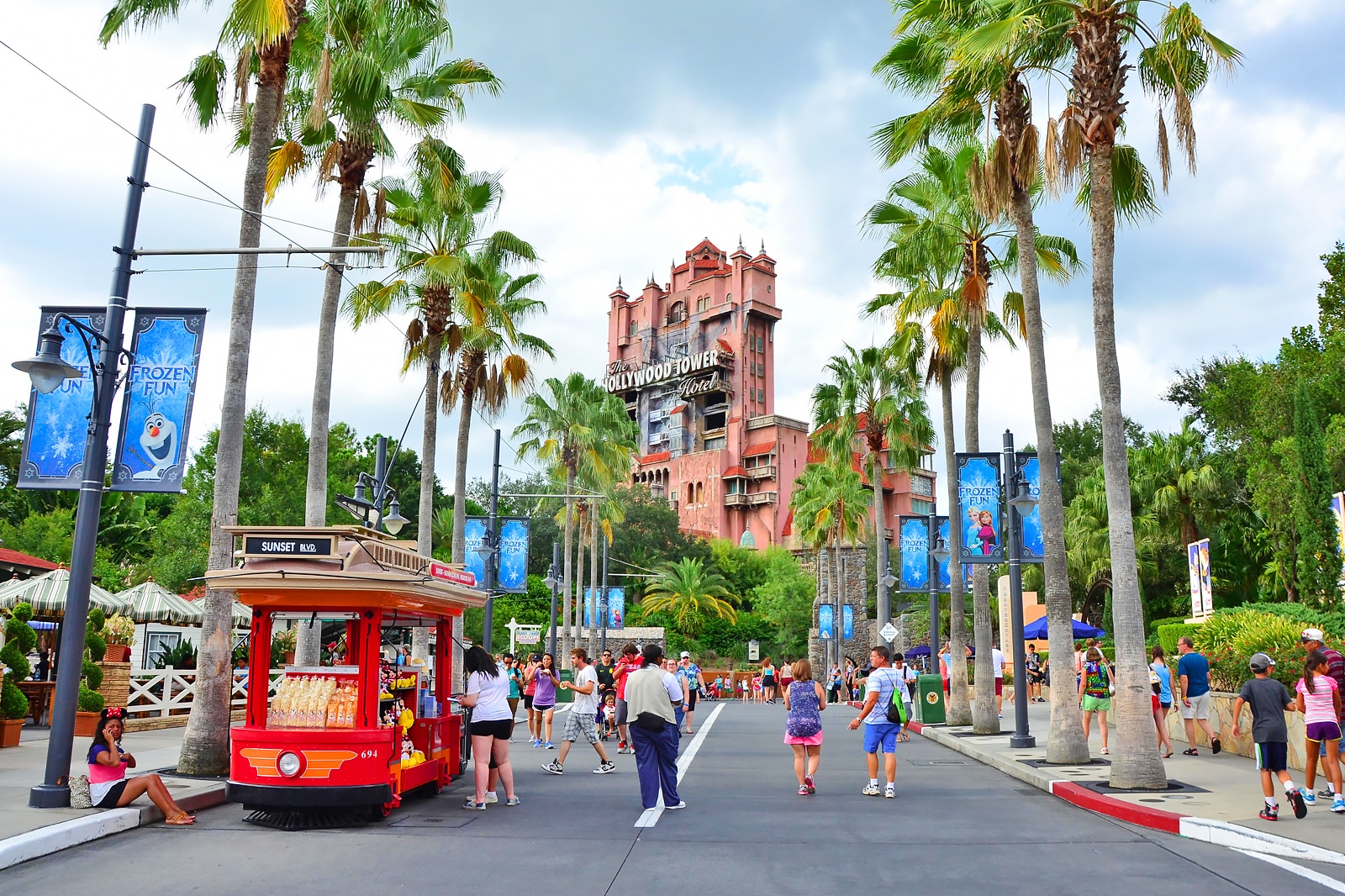 How To Get To The Park? (3 Ways)
Walking to the park is the best option if you are staying in a hotel nearby. These hotels include the Yacht Club, Beach Club, and Boardwalk Inn.

Taking the bus is best if you are on the first bus. The pickup time for the first bus is around 7:15 am. The problem with taking the second bus us you will not be able to get to the park before the rush. Getting there during the rush means long wait times.

Using Uber can be quite tricky as you will have to go to the parking lot, which only opens at a certain time. If this is the way you wish to travel to the park, then your best bet is to get your Uber. to drop you off at the Speedway, which is near the park.
Walt Disney World- Background Information
The Walt Disney World Resort is an entertainment complex. It's situated in Bay Lake and Lake Buena Vista, Florida. It's near Orlando and Kissimmee. The resort is the flagship destination of Disney's worldwide corporate enterprise.
Walt Disney World was originally developed by Walt Disney Productions but is now owned and operated by The Walt Disney Company through its Parks, Experiences, and Products division. The property covers nearly 30,000 acres, making it the size of San Francisco.
It includes four theme parks (Magic Kingdom, Epcot, Animal Kingdom, and Hollywood Studios), two water parks (Blizzard Beach and Typhoon Lagoon), 27 themed hotels (including the contemporary Disneyland Hotel), 9 hotels that are not Disney related, multiple golf courses, a camping resort, and other entertainment venues.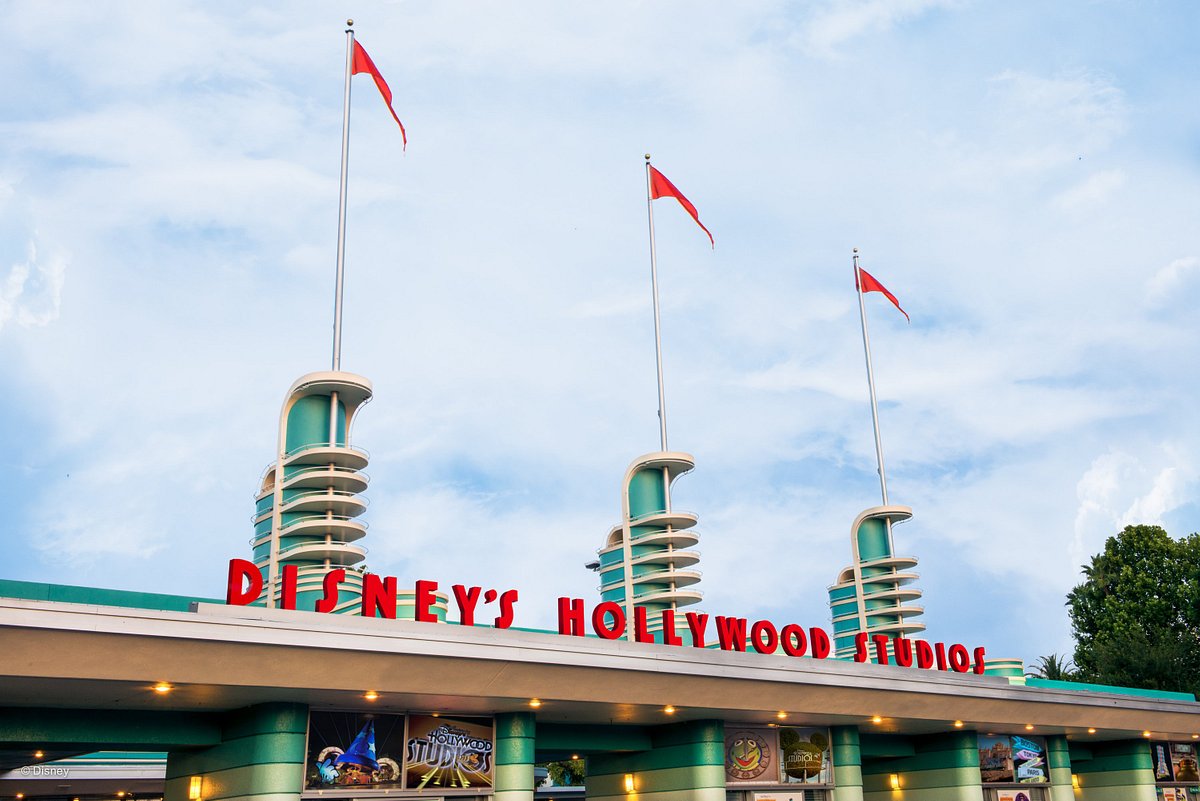 FAQs
What time do gates open at Hollywood Studios?
The gates to Hollywood Studios usually open at 8:30 unless you have early access.
Is Hollywood Studios a full day?
Yes, there are enough activities at Disney's Hollywood Studios to keep you busy for the whole day.
Is it better to go to Hollywood Studios in the morning or afternoon?
It is said that Disney's Hollywood Studios is best experienced in the morning. You don't have to wait in long queues. If you want to see the nighttime entertainment, it's better to go in the afternoon. The park closes at 7:00 p.m., but the nighttime shows don't start until 8:00 p.m. or later.
How many rides are at Hollywood Studios?
There are a total of 20 rides at Disney's Hollywood studios, such as Alien Swirling Saucers, Slinky Dog Dash, and a whole lot more!
Are there any live shows at Hollywood Studios?
Yes, there are live shows at the Studios. Beauty and The Beast Live On Stage and Indiana Jones Epic Stunt Spectacular are just two of the live shows that they have.
What time do rides close Hollywood Studios?
Rides close at 9:00 pm at Disney's Hollywood Studios. There is, however, evening entertainment after rides close, such as fireworks and other shows. Guests will have to have special late-night passes for this.
More about our TFVG Author
A seasoned traveller, Dad, and avid sports tourist, James foundered The Family Vacation Guide to share his expert vacation experiences- especially when it comes to being a travelling family man.
Featured in Travel articles such as Travel + Leisure, TripSavvy and SFGate, you know you're reading some of the best vacation tips online.